Are you thinking of getting married in Spain? Don't worry, we will do everything for you. At times, you could be faced with the problem of not knowing the language or the country, but you don't need to worry about a thing, as at Perfect Venue, we pose solutions to all of your problems.
Leave everything in the hands of your wedding planner, that will help you and accompany you throughout the process, from beginning to end, in order to make your dream a reality. With an initial meeting in order to find out what your tastes and worries are, they will guide and advise you so that everything runs smoothly.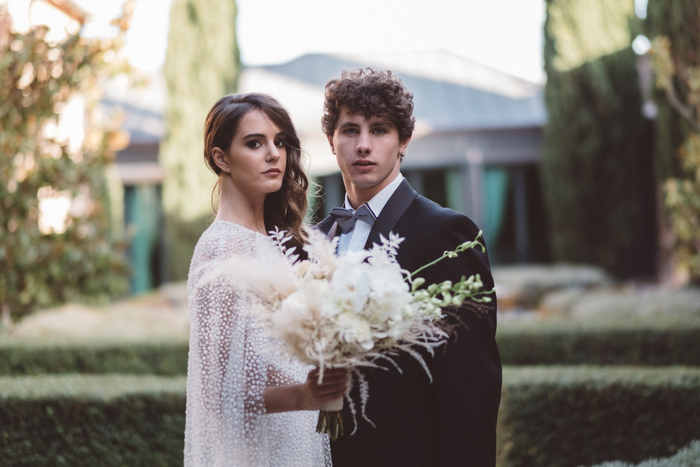 On our website you can find the location that matches perfectly what you are looking for. From Catalonia, Madrid or Andalucía, to the coast of Valencia or the Canaries, we offer a large number of regions where you can celebrate your wedding in a venue that you love.
You just have to select the type of venue that you are looking for or the region, as well as the number of guests you would like to invite, if you would like accommodation or other services, and choose from more than 120 venues.
Are you thinking of getting married in a castle or a palace?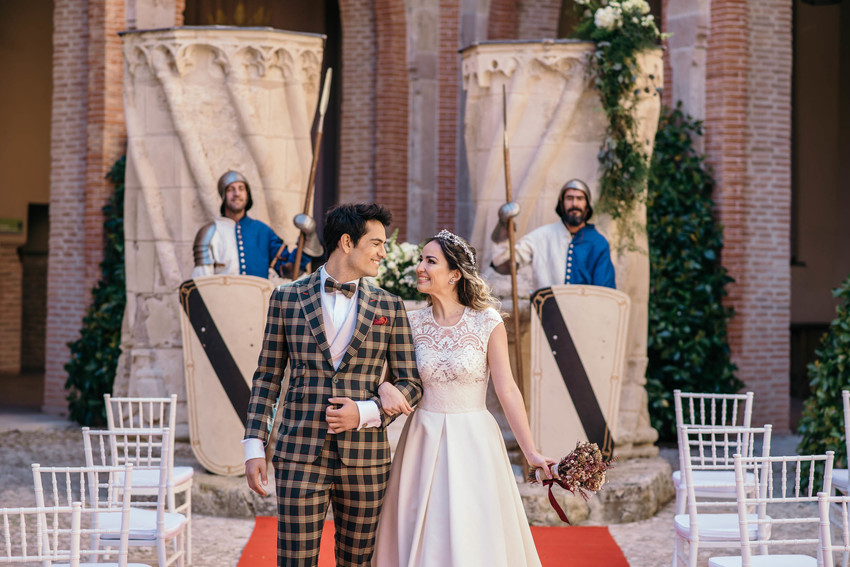 Castles such as the Peralada, in the province of Girona, with a capacity of up to 700 people, the Belmonte castle or the Castle de Tous, in Barcelona, with a capacity of up to 150 guests, are perfect for celebrating your fairy tale wedding like true kings, with grand halls, gardens, both outdoor and indoor spaces with up to 52 seats to host your guests.
Have you ever imagined getting married on the beach?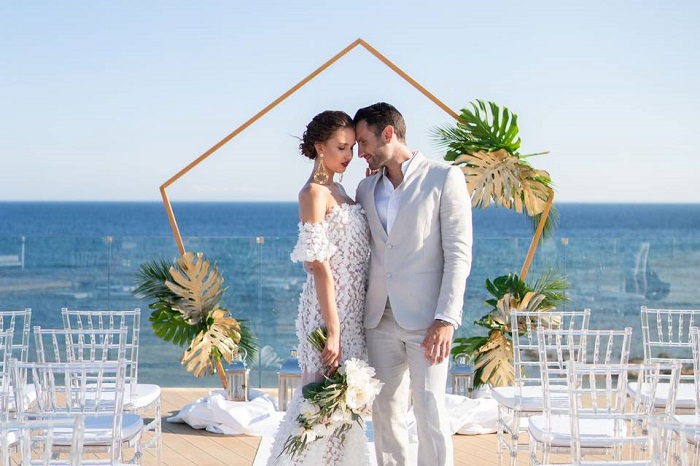 In Ibiza, Mallorca, the Canary Islands… authentic paradises for such a special day, at venues such as ME Ibiza, where you can enjoy unparalleled views in the most special locations with the sea in the background, and up to 250 guests. The Santa Marta hotel in Lloret del Mar, is another of the most appealing choices. Just as popular is the beach in Alicante, in the region of Comunidad de Valencia, with views of the Mediterranean coast and where you can choose any type of ceremony, the furniture, as well as the decoration and the structure of the entrance on the walk up to the altar.
But wait, your dream is to get married in a vineyard or a wine cellar?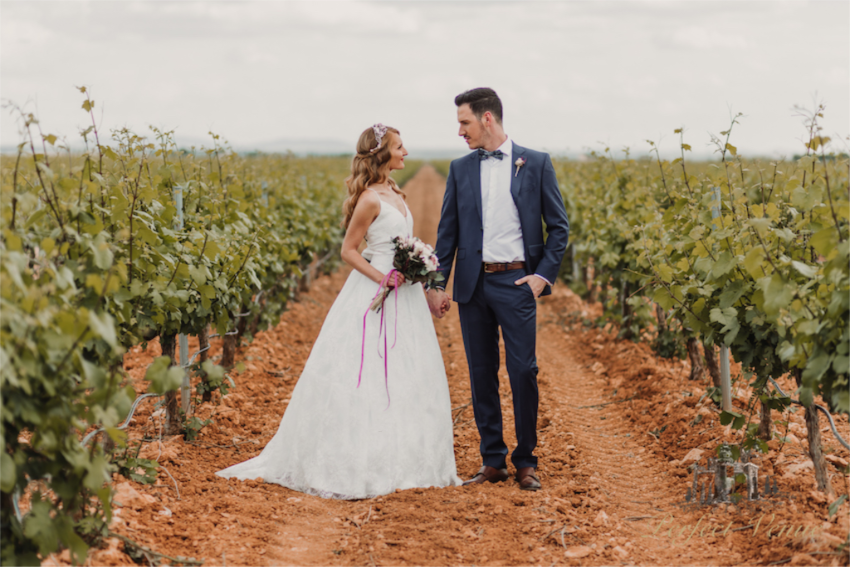 The Hacienda Albae is one of the most requested venues to hold the ceremony, in Ciudad Real, Castilla La Mancha. With a capacity for 400 guests, it has two halls and a garden area. We also have the Bodega Francisco Gómez, in Alicante, with a capacity for 600 guests and 3500 hectares, or the Bodega de Oller del Mas, a castle surrounded by vineyards and forests in Manresa, Tarragona with up to 300 guests that can enjoy the elegance and beauty of the venue.
Discover more
If you are thinking of getting married in an old farmhouse: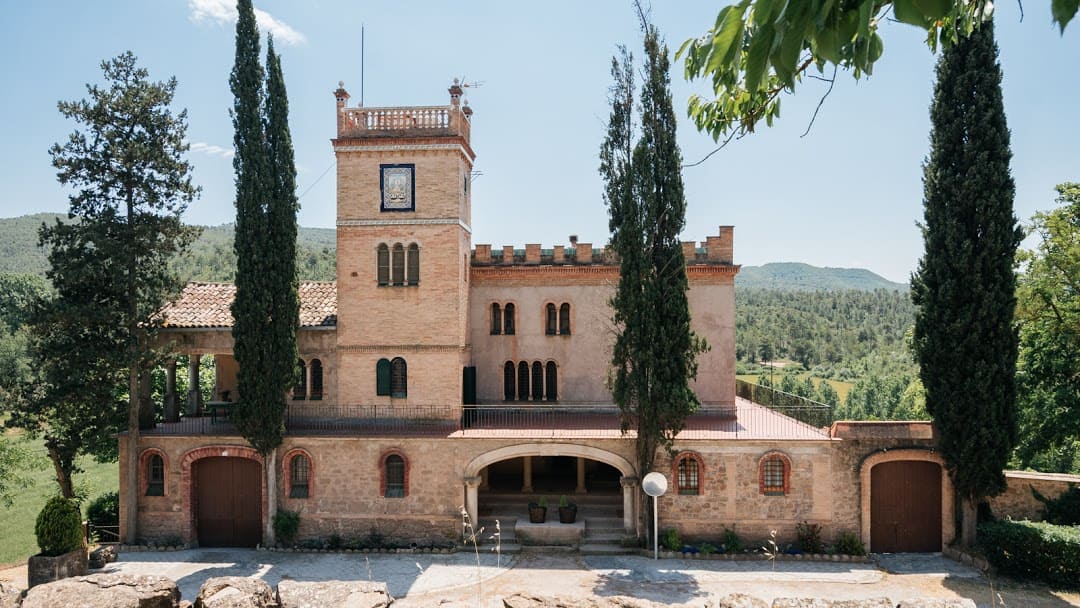 The Finca Monte de Cutamilla, one hour away from Madrid, is private and has great historical value with large green spaces, chapel and wine cellar. The Finca La Concepción, an impressive stately home in Costa del Sol, can host up to 500 guests that can enjoy the landscape surrounded by palm trees, orange trees, almond trees and avocado plantations. The Finca Aldeallana is another one of our star Fincas, situated in Segovia, with a capacity for 450 guests and situated on a rural track, full of romance.
Did you know that you can also get married in the desert?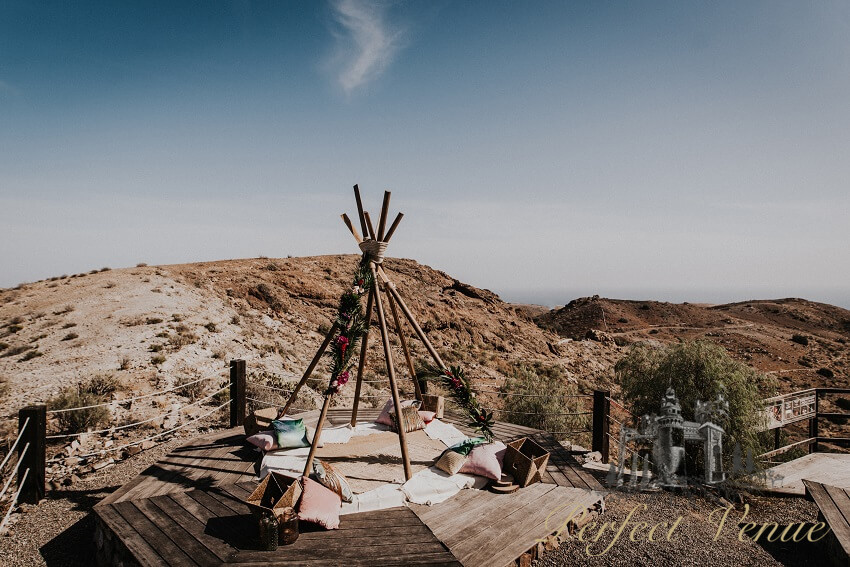 If you imagine yourself in an oasis in the middle of a field of wheat, surrounded by nature and far from any kind of noise, the Aire de Bardenas hotel is perfect for you. Furthermore, it has been the setting of many adverts and videos, and therefore it is an exclusive venue for your wedding. Just like the Salobre hotel, that has capacity for 250 guests, with panoramic terraces, halls and exclusive spaces in the heart of Gran Canaria.
Discover More
Are you thinking of getting married in the mountains?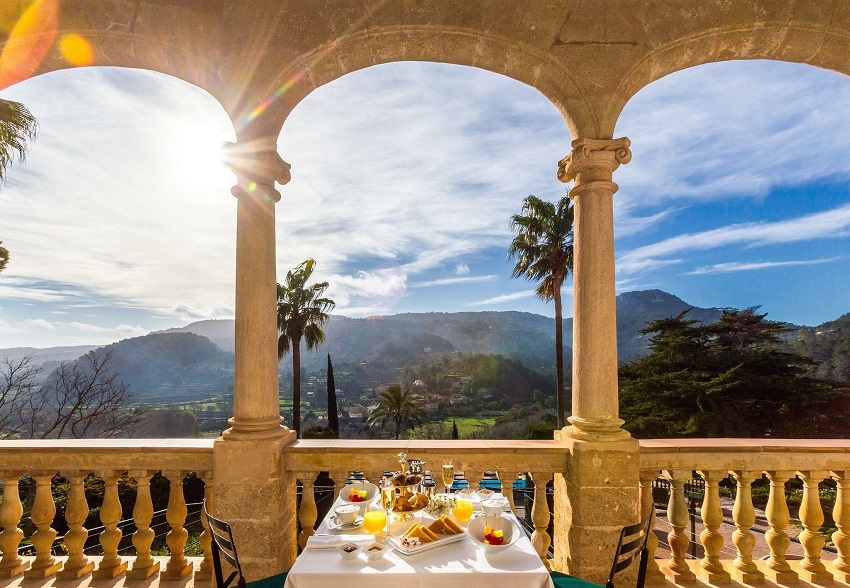 At Perfect Venue we have the Casa Benigalip, an old mansion located in Pego, with large gardens, a hall of mirrors, a terrace and pool. You could also get married in the mountains at the Mas de Sant LLeí, a stately home for up to 500 guests, with a heliport, elegant decoration, parking and an haute cuisine catering team in Barcelona.
If you prefer the city to the country: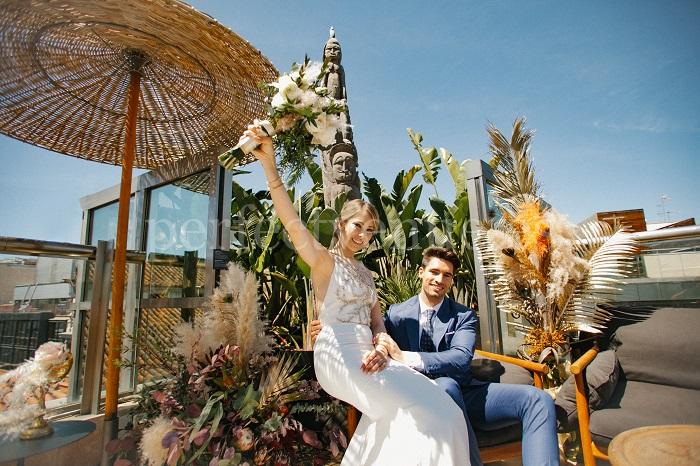 Your favourite venues will be these two palaces: Los Duques palace, a five star hotel located in Madrid, classic and stately with historic suites and gardens with capacity for 200 guests. The Palacio Cibeles will also leave your guests open mouthed as it is one of the most emblematic sites of the city. It has a variety of terraces with incredible views, the main one, on the sixth floor, has capacity for 100 guests.
Located in Las Salesas, a trendy neighbourhood in Madrid situated in the heart of the capital, URSO Hotel & Spa is located in the old headquarters of the 'Papelera Española', built in 1915. This luxury 5* boutique hotel combines tradition with sophisticated decor, preserving its neoclassical aesthetic.
If you see yourself getting married in a villa: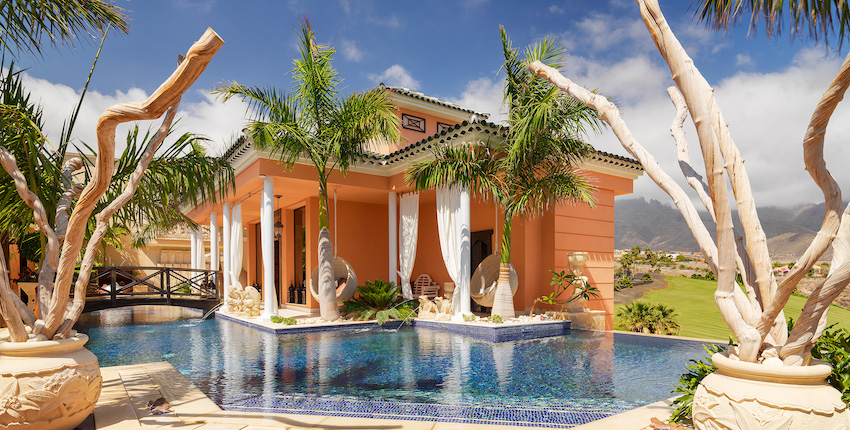 Can Parès is full of history, an old stately home which still conserves its original character from its era, specifically the 16th century. There are also aspects that have been renovated, adding modern touches to bring it into the 21st century.
Also, you will be fascinated by the Villa Catalina, which is very luxurious and modern, located in Sitges, Barcelona. Both villas have capacity for 250 people.
In Spain we have an infinite number of ideas for celebrating your wedding. Perfect Venue can organise your wedding in the mountains, in the city, in villas or spas, in luxury hotels, even in the desert! All the venues are highly exclusive and are four or five stars.
It's tempting, right? We hope that we have inspired you to celebrate your wedding with us to exceed your expectations, adapting ourselves to your needs with an impeccable service. We will make your dream a reality.