At Perfect Venue, we're delighted to recommend any of our venues. Located in unique, beautiful and exclusive spaces, they have both the quiet atmosphere and space needed to work and rest. 
Discover unique spaces for your MICE events, meet our charming hosts, taste the local produce and wines and decorate your event to your tastes alongside ourselves and our decorators.
Organise a company event suited to your tastes and needs
Depending on the type of occasion you want to organise, we offer many different corporate events: meetings, workshops, product presentations or conferences, among others. We'll guide and advise you in choosing the perfect venue for your style and needs, all centered around the purpose of your event.
Why organise a corporate event?
The foundations of any company are its people. The wellbeing of employees is essential for a good working environment and a high standard of work. 
When you hold a company event, your employees don't only enjoy a trip or party, but also gain intangible rewards such as recognition, motivation, the discovery of new places, satisfaction… The experience of getting out of the office and enjoying a group activity in a relaxed environment helps strengthen bonds and learn more about your colleagues.
Benefits of holding a corporate event
Improve communication

: great communication is essential to any organisation. 

Strengthen interpersonal relationships

: company events are a great opportunity to strengthen relationships. 

Increase motivation

: if a person feels valued and proud of their work, they'll be more productive. This is what self-fulfilment is all about. 

Allows for recognition

: company events allow you to recognise and reward both individual and team performance. If there's appreciation and recognition, employee satisfaction increases and business productivity improves. 

Strengthen collective spirit

: organising group activities outside of the work environment fosters trust and fellowship among colleagues.
How to choose the right venue for a corporate event
The choice of venue is one of the most important aspects when organising a company event. It's advisable to hold the event outside company premises. Corporate events encourage social harmony and communication, which facilitates the strengthening of relationships and generates comfort, two important aspects when it comes to motivating employees. 
Below are some of our favourite venues for MICE events in Spain, and you'll be able to browse our full catalogue of venues on the website of  Perfect Venue .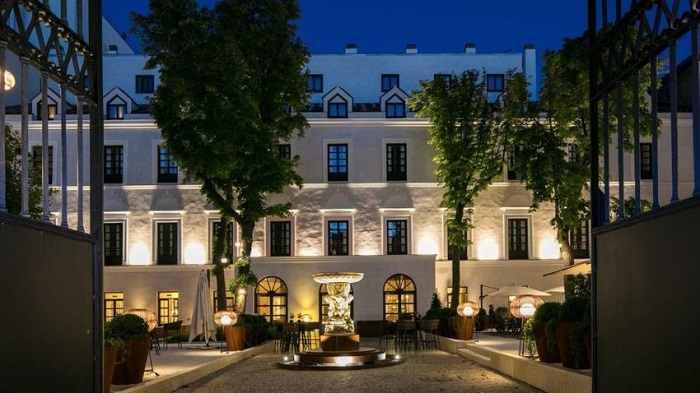 The Gran Meliá Palacio de los Duques is  a spectacular hotel and former palace of The Duke of Granada, it was built in the 19th century and is located in Madrid's city centre. This hotel is perfect for events and has a capacity of 200 people.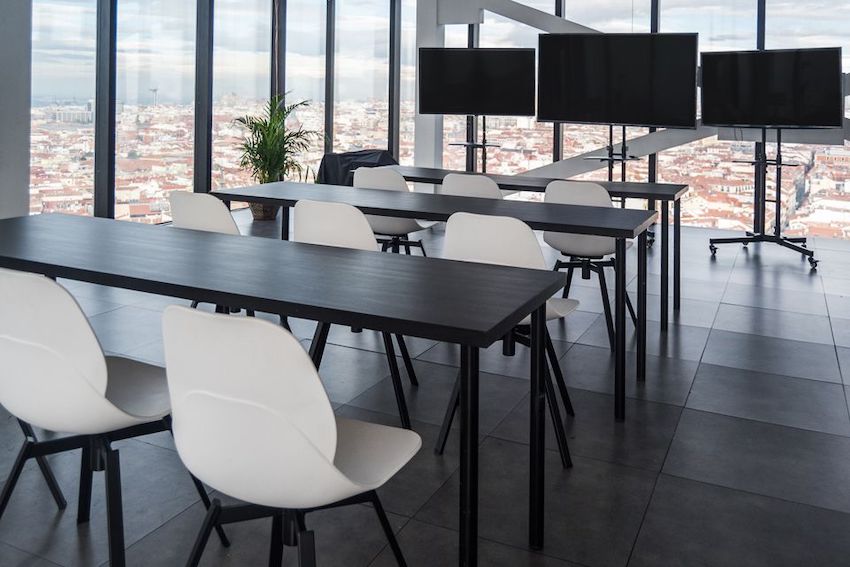 Located on the famous Gran Vía in Madrid, the MICE space Paris-Madrid is intended for the organization of corporate events by different companies. The place comprises 180 m2 spread over two floors and an impressive terrace. The space is located on the fourteenth floor of the building, therefore, it has incredible windows that go from floor to ceiling, thus offering a spectacular panoramic view of the city.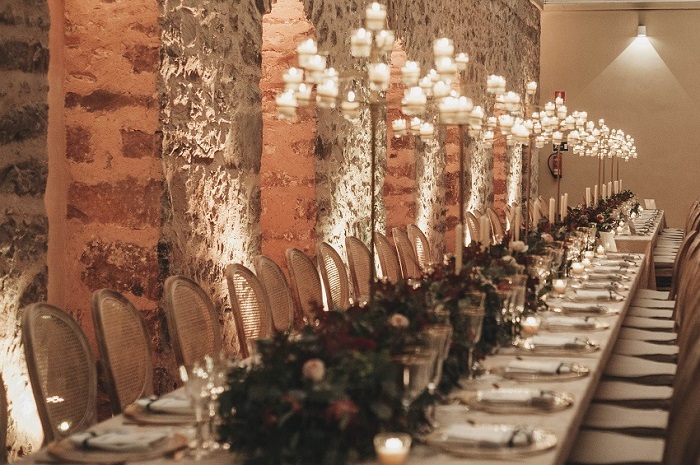 The Monasterio de La Cartuja de Ara Christi , located in Valencia, was built in the 17th century and has been named a site of cultural interest, making it one of the most exclusive places in the region to hold any type of event or social function.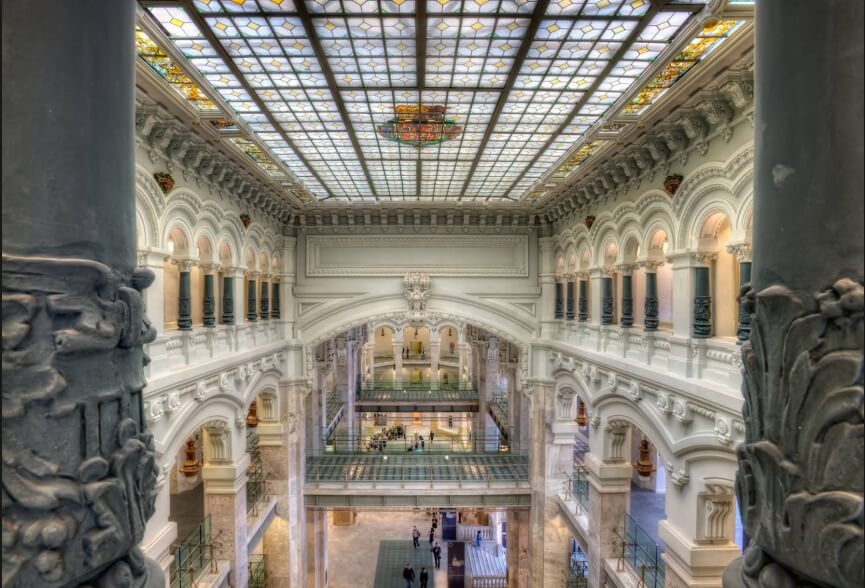 The Palacio de Cibeles has all the comforts and necessities to celebrate any wedding or event. It has several terraces, with impressive views, during the summer months that become an ideal place to celebrate an aperitif, a dinner cocktail, or the celebration's open bar. They can be closed exclusively or rent only one area to enjoy the day.
In addition, the second floor also has two rooms that are adapted for other smaller events.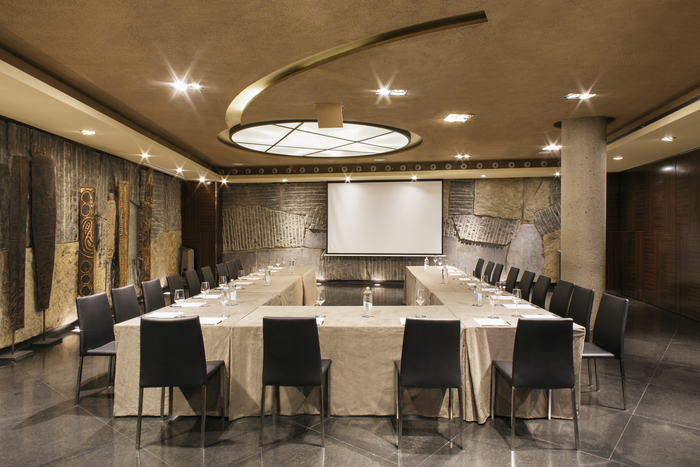 The Hotel Urban 5 * GL has several modular rooms from 20 to 300m² to hold meetings and events with a capacity of up to 300 people. They are elegant and functional environments, exquisitely decorated, equipped with the latest technologies and allowing easy access from the hotel lobby, through a majestic staircase lined with gold.
The kitchen, in charge of the award-winning Aurelio Morales, with a Michelin star, offers an exquisite gastronomic offer and a personalized service that will take care of even the smallest of details.
La Terraza del Urban is the best option at sunset to enjoy outdoors, with unique views over the center of Madrid.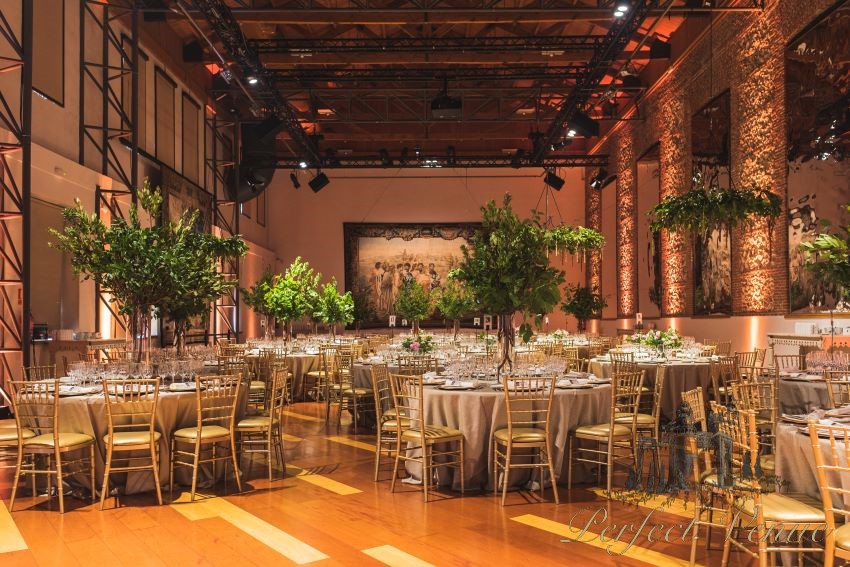 The Royal Tapestry Factory has all the necessary amenities to celebrate any wedding or event. It has five picturesque rooms and a beautiful completely restored garden located inside the Factory, perfect for celebrating the reception cocktail or the great party after the banquet.
Among its impressive rooms, the following stand out:
–Goya room: the most versatile room in the building and with a separate entrance. A space that can be decorated to the taste of the guests.
–Bayeu Room: Ideal to continue with the artistic theme of the space with the rugs and tapestries there.
–Rafael Mengs room: With access from the Goya room and a beautiful garden.
–Teniers Room: A diaphanous space with a large surface to celebrate an event or wedding of great magnitudes, with wooden ceilings and incredible views.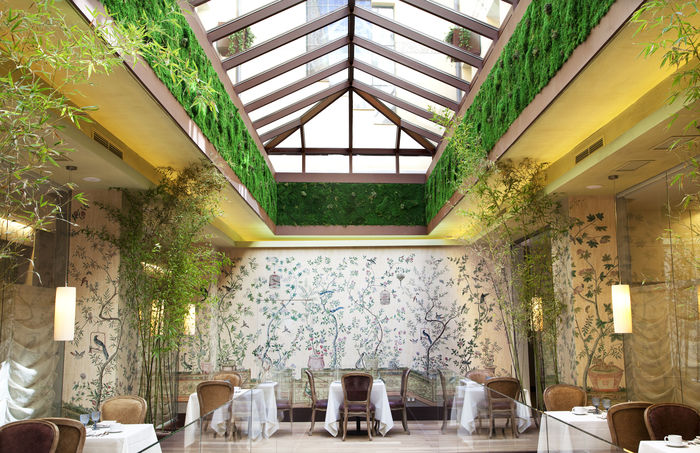 URSO Hotel & Spa, with the timeless elegance that defines it, encourages its clients to redefine the art of events in any of its nine private spaces, equipped with state-of-the-art technology and with the most careful service. Its team of professional experts will work hand in hand with each client to make your event a memorable day.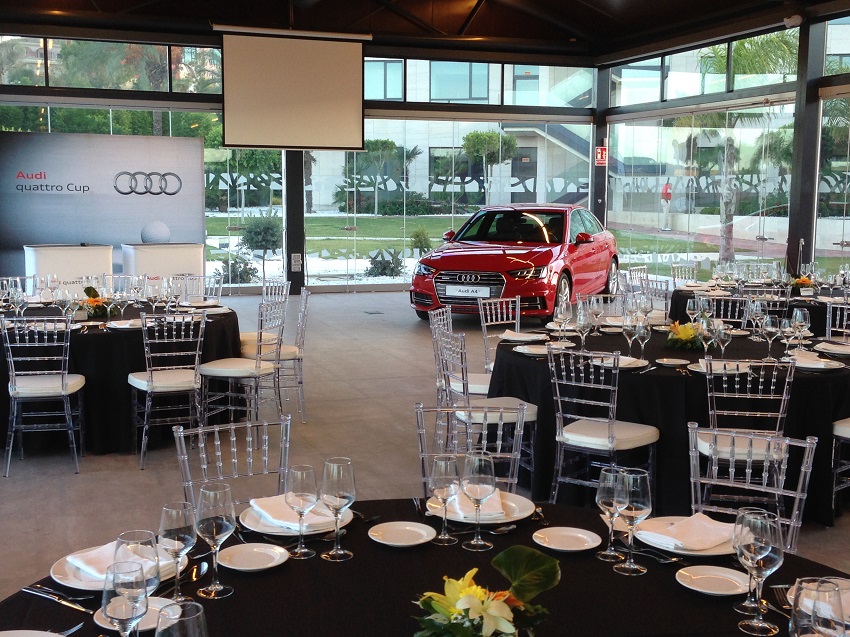 This 5-star resort is located in an idyllic enclave, between the mountains, the coast and the Alicante fields, being the closest 5-star MICE space to Alicante airport.
Its exceptional location, together with the wide range of meeting rooms, perfectly equipped with the latest technology, its modern and minimalist decoration, its atmosphere and select service, its gastronomic offer and its range of complementary recreational and sports activities, make La Finca Resort the ideal place to carry out a company event.
It is a different, creative and flexible place that gives rise to multiple options when it comes to generating our events.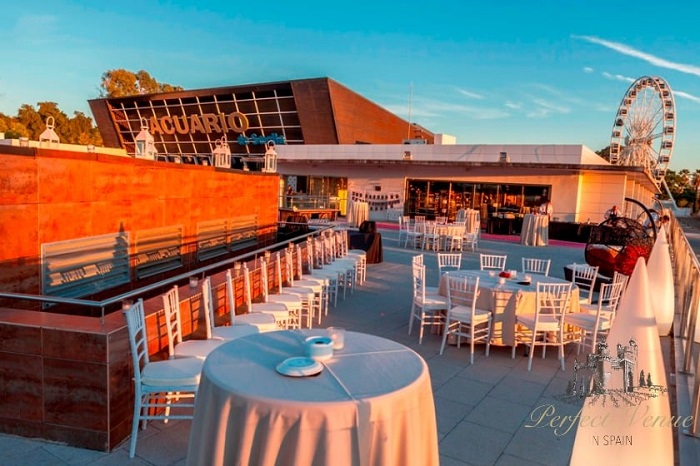 Muelle 21 is a multidisciplinary space located in the Seville Aquarium. Any type of private, company or institutional event can be held here, as it is adapted to the client's needs.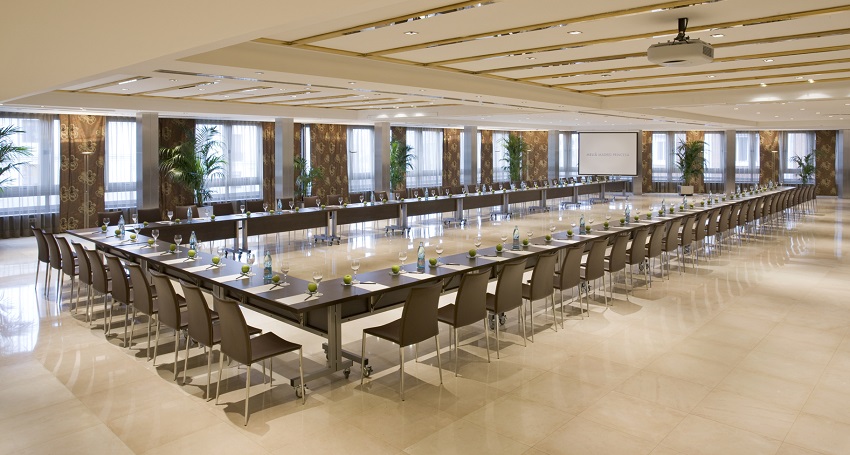 The Hotel Meliá Princesa is located in the heart of Madrid, an unbeatable place to hold any MICE event. It has more than 50 years of history and has been remodeled to renew its traditional luxurious style with the latest decorative trends. As for its wide gastronomic range, they have magnificent signature cuisine and an exquisite list of Spanish wines with designation of origin.
Meliá Princesa has 20 rooms with all the facilities and equipment necessary for holding meetings. In addition, it has magnificent rooms and suites completely renovated, exterior and with great natural light. One of its most surprising rooms is called The Level, located on the 10th, 11th and 12th floors of the hotel and with the best views of the Royal Palace.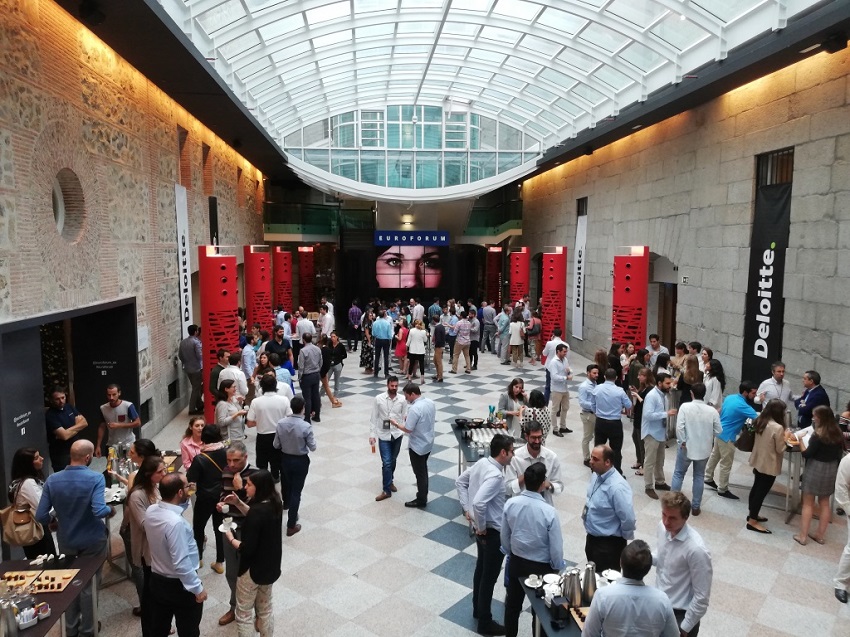 The campus, which has a capacity of up to 1000 people, has different rooms adapted with perfect technology to carry out in them all kinds of corporate events such as meetings, training content, conferences, speakers, out door activities, teambuilding or cultural, etc.
All the common areas are different from each other as well as pleasant, such as terraces, lounges, halls, large patios, vaulted rooms, open bar, rest areas, networking, etc.
Euroforum Campus Escorial also has a digitization service, scenography and customization of spaces, transfers for those attending events and a wide variety of restoration proposals by Mario Sandoval, holder of two Michelin Stars, three Repsol Suns, three « M »from the Metropolis Guide, National Gastronomy Award and President of the Federation of Cooks and Confectioners of Spain.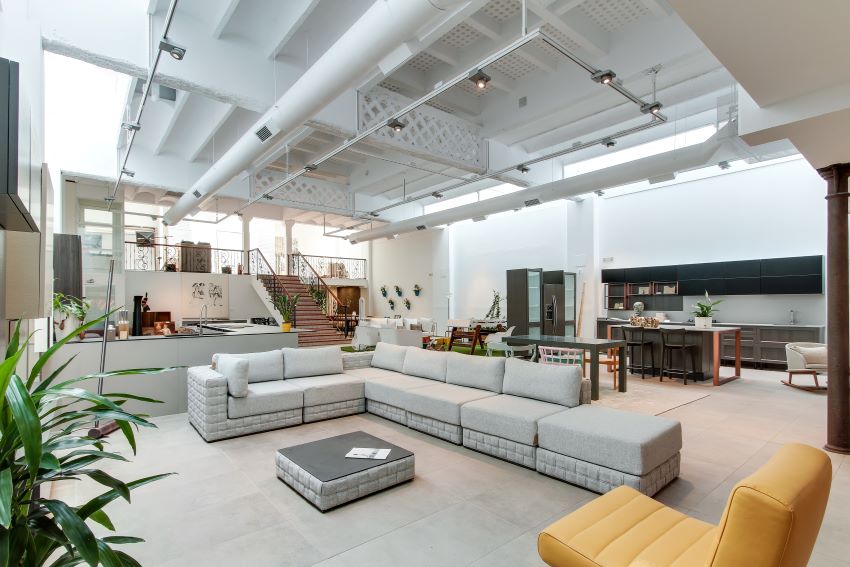 Factory 103 was born in 2016. A living space in the Eixample of Barcelona with more than 1000m2 where you can create, innovate, inspire, share, grow and have fun. The main space is a design room that blends attitude and comfort, where you can work in a different place, play ping pong, organize your event or have a coffee. This coworking space in Barcelona has a kitchen with state-of-the-art equipment and a room for you to meet your team with a projector and a table for up to 8 people. Factory 103 is ideal for your presentations, company events, meetings, shooting and interviews.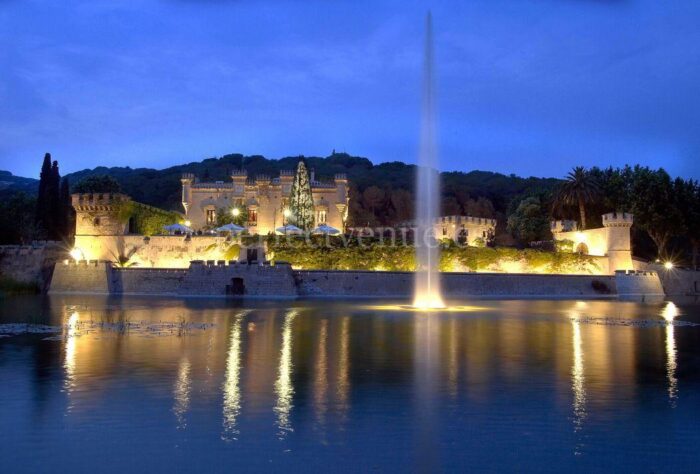 Castillo Jalpí is a stately estate located in Arenys de Munt, province of Barcelona.
Today, Castillo Jalpí is a beautiful place to organize social and business events.
The farm has beautiful facilities that are ideal for hosting the most important event of your lives. It has a restored interior and a large August Borràs room with capacity for up to 300 people.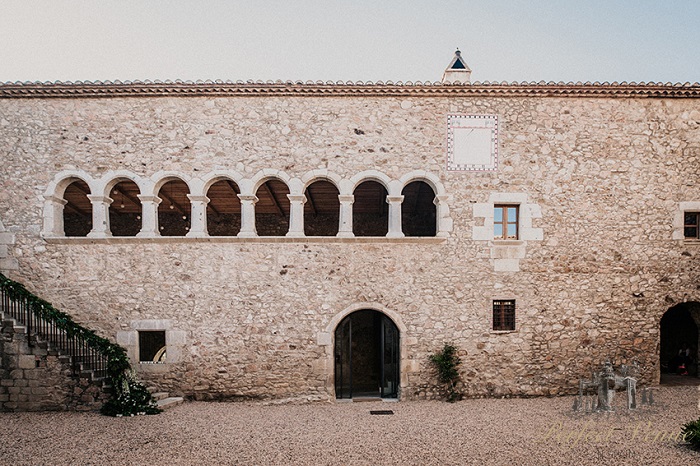 This beautiful castle located in Catalonia is a monastery founded in 1690 and was built on a hermitage from the 13th century. Franciscan monks lived in it and later it became a farmhouse, a typical Catalan house.
It is the perfect space to celebrate weddings and events of up to 200 people.