Are package offers always the best option? This is one of the questions everyone asks themselves before organizing an event. It is important to evaluate the season and the day of the week that the event would take place. For a precise budget, it is essential to know how places value their space.
Today, it is possible to hire from a sports event organizer to a business event organizer. In order to save time and avoid stress, you must define what type of party or celebration you want to organize, how many people will attend, how old they are and what details or services you want the event to include.
Expenses can come from a wide range of sources, once you think about all the actors involved in the staging process. The most obvious are the costs of refurbishing and renting premises, but the list only grows from there. Although overlooking a category of expenses can have a fatal impact on spending per person.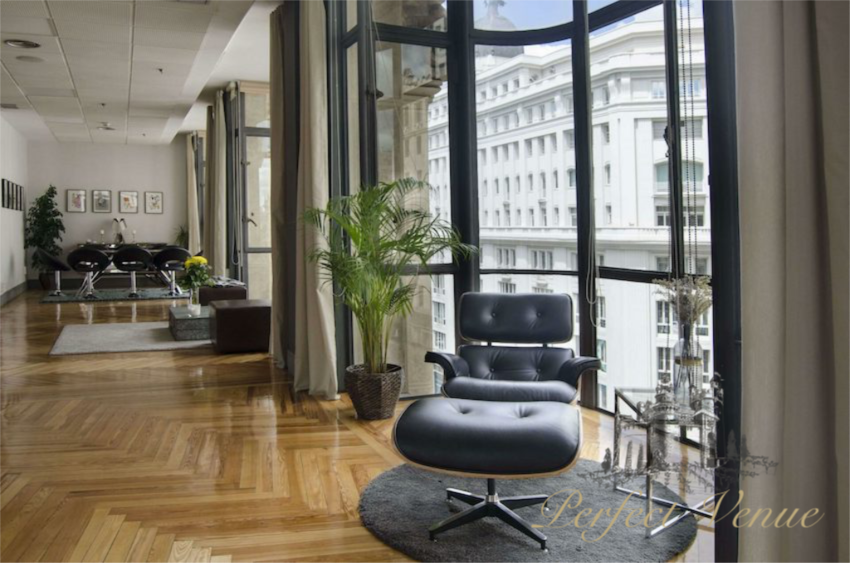 Create a basic event budget
Once you have a vision of the event and an estimation of how much money you have for the event, it's finally time to structure the budget. An important step here is for your clients to know that event budgets are "working drafts" that are likely to change as more details emerge.
For a basic event, such as a seminar or dinner, you can use Excel and list the categories: Item; Projected Expenses; Actual Expense; and Details.
5 key questions planners should ask their client:
1- What is the projected date and location for your event?

2- How many guests will attend the event?

3- What is your budget per person?

4- What are the 3 essential elements for your event?

5- Three things you don't want at your event?
MICE venues in Madrid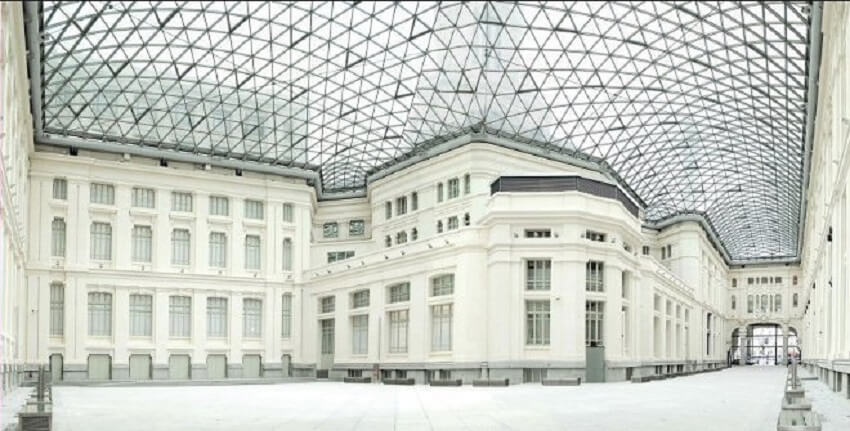 The Palace of Cibeles, built in 1909, is one of the most emblematic buildings in Madrid. For some time now, on its sixth floor, they have offered the possibility of celebrating events of great dimension in it, offering a great gastronomic variety.
The main restaurant, located on the sixth floor, has a capacity for about 100 diners. It also has another space called Colección Cibeles, located at the foot of the street where you can organize an aperitif or after-work.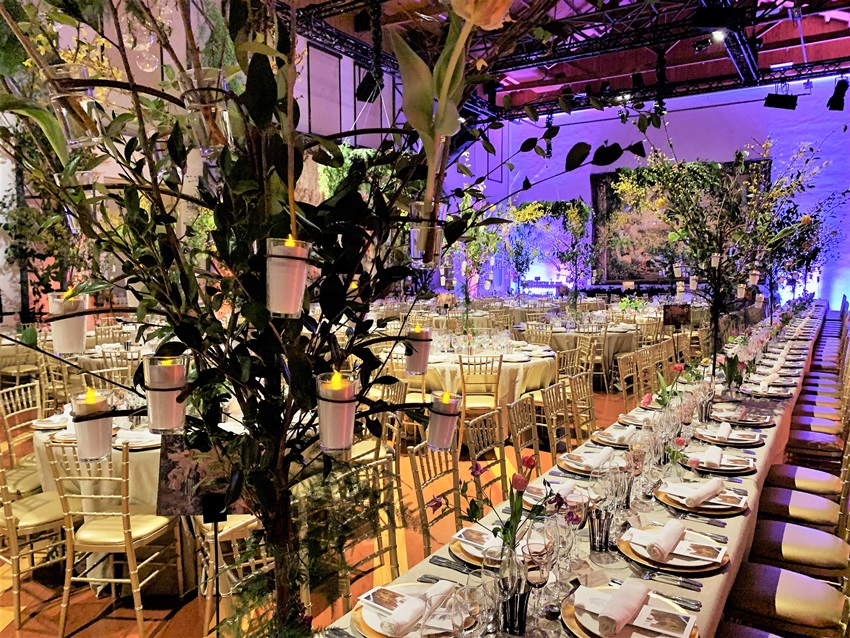 The Royal Tapestry Factory is one of the most emblematic buildings in Madrid. It is located in the heart of the capital, just a few minutes from the famous Atocha Station, and very close to the Reina Sofia Museum and Thyssen Museum. It has five picturesque rooms and a beautiful garden completely refurbished inside the Factory, perfect for a cocktail reception or a big party.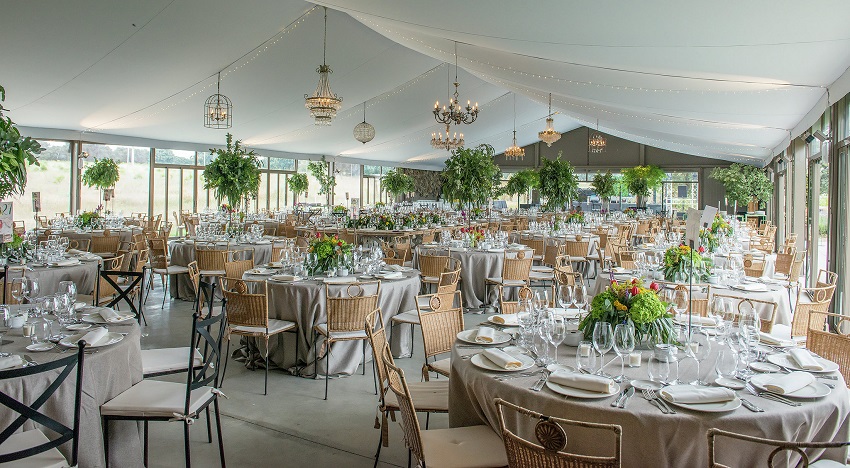 Finca Aldeallana is located in Valdeprados, just 20 km away from Segovia and 75 km from Madrid, making it ideal as a wedding property in Segovia. It enjoys a perfect location, surrounded by more than 300 hectares of holm oaks and pines. There is a great variety of indoor and outdoor spaces perfect for any type of celebration or event.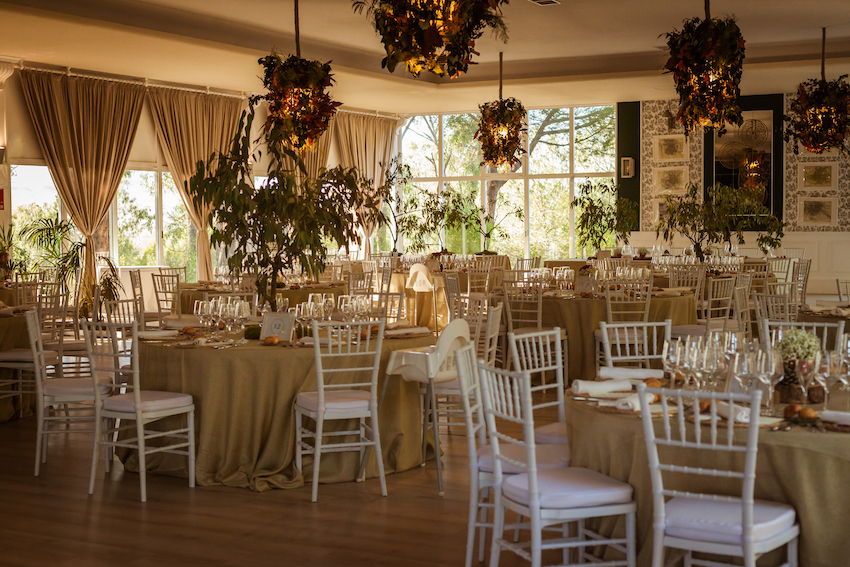 Soto de Gracia is a beautiful and rustic wedding property in Madrid completely renovated, formerly called Finca Valverde, located on the banks of the famous Jarama River and surrounded by a unique environment full of nature. It has impressive 19th-century architectural structures such as its oil Mill Station. It offers several spaces and diaphanous lounges, with an incredible natural light connected to each other and a beautiful garden area.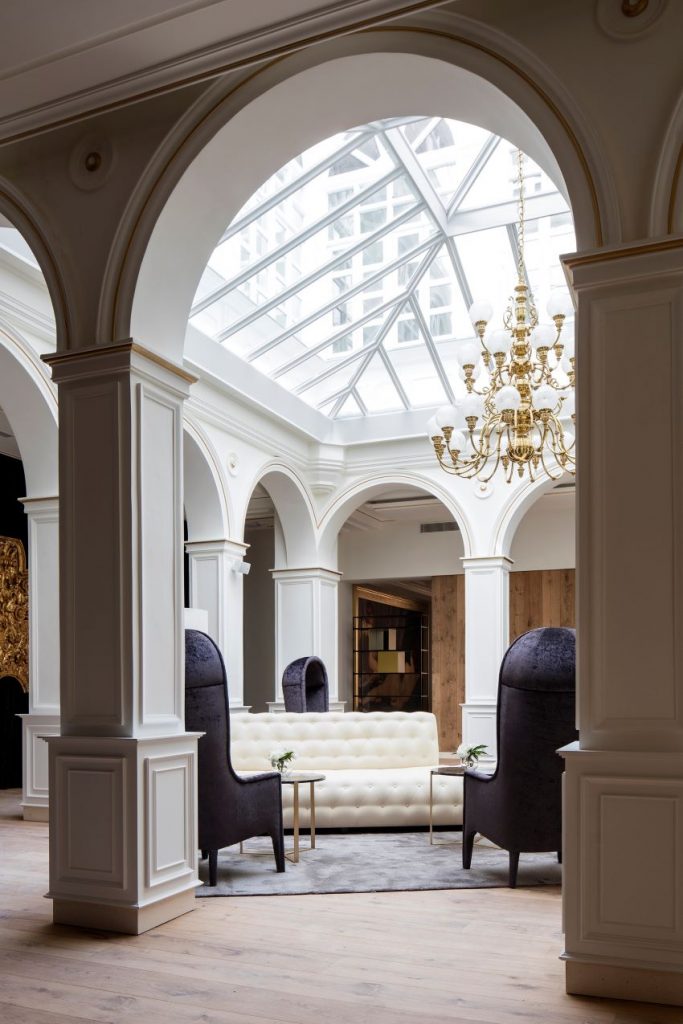 The Gran Melía Palacio de los Duques is a beautiful hotel, former palace of the Dukes of Granada de Ega built in the nineteenth century, which has retained its original structure and classic style and stately and that fits perfectly with both the Teatro Real and the Palace that are very close to the hotel.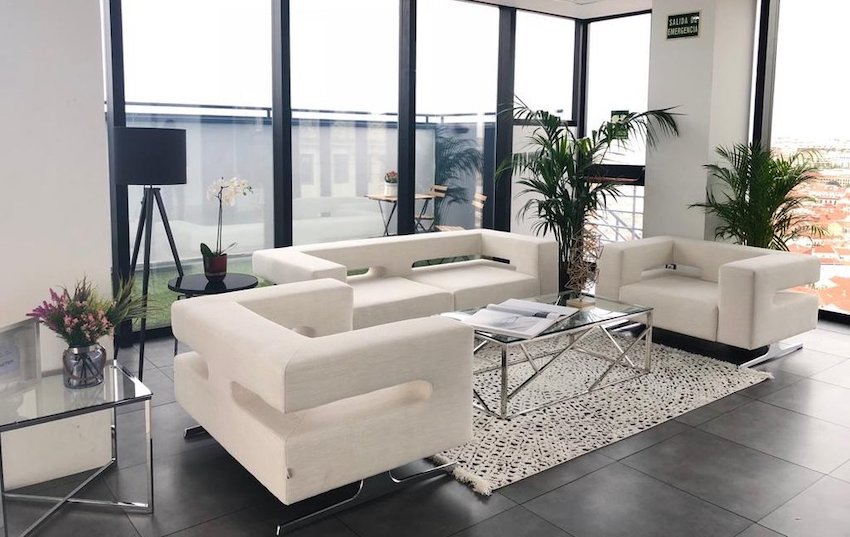 Located at number 30 of the famous Gran Vía in Madrid, the Mice space Paris-Madrid is intended for the organization of corporate events by different companies. The place comprises 180 m2 distributed on two floors and an impressive terrace.
The space is located on the fourteenth floor of the building, so it has incredible windows that go from the floor to the ceiling, thus offering a spectacular view of the city.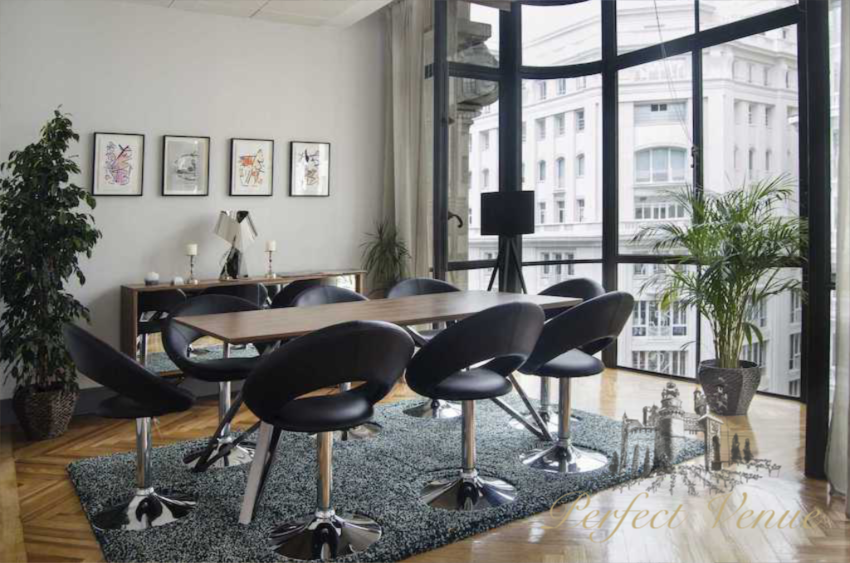 Located on the fifth floor of the well-known Matesanz Building, at 27 Gran Vía, the multidisciplinary GV 27 space is open to both companies and individuals who wish to organize some kind of exclusive event completely different from what is already known. This differentiating space has 300 m2 diaphanous with spectacular views of the center of Madrid, thanks to its impressive windows and its magnificent location.
At Perfect Venue we will help you to find the space you want and we also offer a virtual event planner that will answer all your doubts (in English, French, Italian, Spanish, or Russian). Details such as location, budget and guests.