No, there is no event nor celebration that is not filled with lots of food, as we all know that eating, one of the best pleasures in the world, is the best way to celebrate our wedding or event. Today there are more and more people opting for already prepared and ready to eat food, served by catering services for their special event, something that has to be chosen very well since it entails a high percentage of the bride and groom's budget. In order to make all guests happy, the organization of the wedding feast  often gives you a headache. Don't worry! Because here at Perfect Venue we have been looking for the best catering services in Spain as well as for the best professionals which could handle the gastronomy of your event, proposing you an exquisite food as well as the best details and an incomparable decoration. The result will amaze you !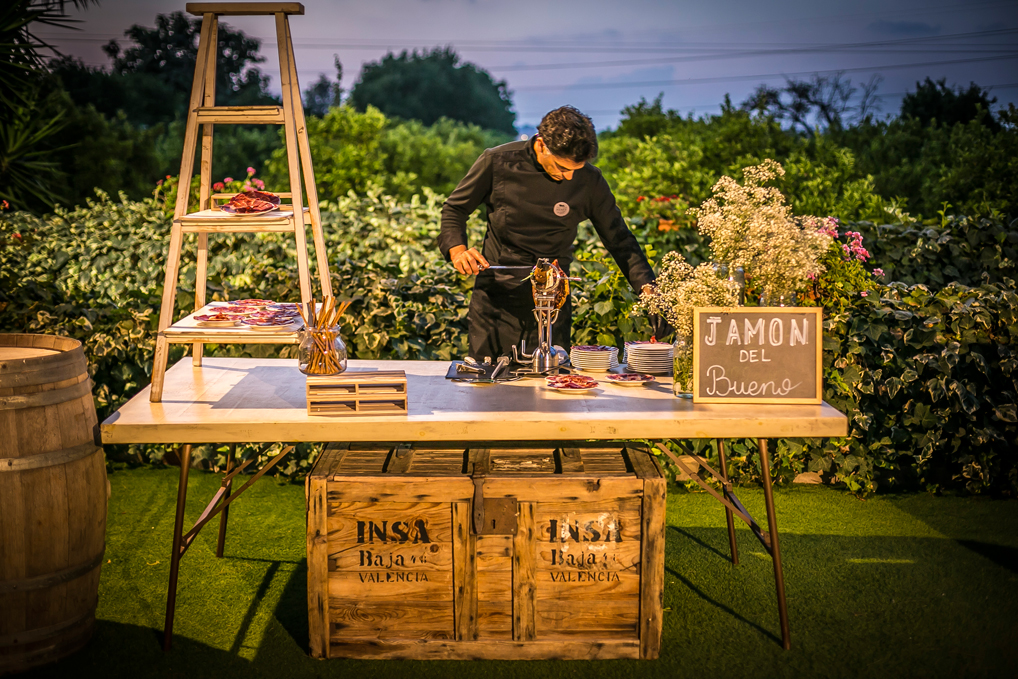 GOURMET CATERING
In the heart of Valencia, Gourmet Catering brings the food to your event such as in the Palau de la Música, the Feria, the Ciudad de las Artes y las Ciencias, the Museo del Carmen, the Palacio de la Exposición or the Edificio del Reloj, among many others.
Moreover, this team will meet you at your home or in the dream venue that you will have chosen to set the bar high at your wedding, company meeting, diner, cocktail or any party or celebration that you wish to organize with all the material, furniture and even kitchen. 
Their flexibility and quality, the supreme material, as well as their imagination, creativity and their good taste carry out all types of services, allowing them to adapt themselves to their clients necessities and to their culinary tastes, giving them a maximum result, since the team is made of professionals, passioned by their work and in constant evolution and formation. 
We should highlight as well that this gastronomical proposal does not contain any artificial products, it is free of chemicals, always fresh and natural and they always use seasonal products, not to mention the best techniques of elaboration. In short, meals made with excitement, tradition and vanguardism to shake all your senses.
Gourmet Catering puts at your disposition some of the most exclusive places to host your event with a decoration along with tablecloths, audiovisuals, waiters and the best protocol. Will you resist?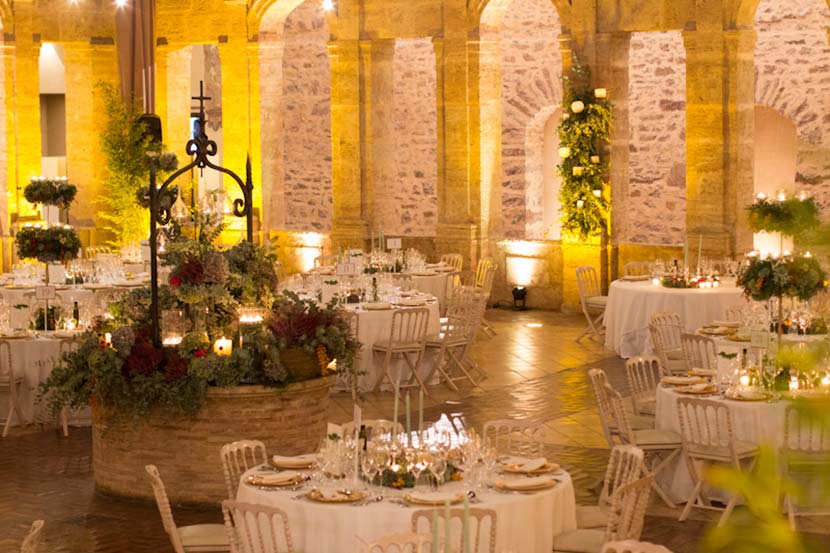 ÁNCORA CATERING
A nomadic 5 stars catering in the Valencian Community which strong point is without doubt the gastronomy, an infinity of culinary proposals for all types of tastes with a fusion cuisine elaborated with gastronomical techniques, both vanguardist and traditional, always of the highest quality. 
Mediterranean cuisine takes centre stage and is as important entwined with other styles such as the Mexican, Indian or oriental cuisine. A nomadic cuisine without any doubt! 
You will be able to add a touch of savors to your gala dinner, wedding, coffee break, cocktail or themed buffet dinner with the best slices of Iberic ham and smoked salmon with a barbecue in the purest American style or with the bestrices and Spanish Fideuà. Not to mention lemonade or vermouth stands or fried fished stalls and without forgetting your desserts disposed in a candy bar or on an ice cream trolley.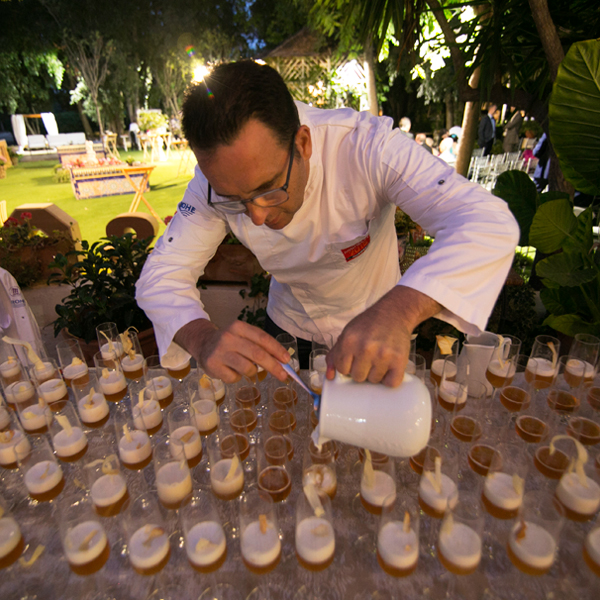 The cocktail service stands out by its design, personalized style and ambience with an open bar to taste the best drinks, the artisanal beers or premium gin tonics. The pastries also attract lots of attention, as they are made by a pastry chef.
Áncora Catering features unique venues such as estates, farmhouses, hamlet, gardens and living rooms in perfectly cared unique environments. Villa Delia stands out, a farmhouse with majestic trees, the traditional Valencian garden with some gardens. There is also the Huerto San Rafael, the spirit of the forest in your event where nature and details get importance and the Alquería Lolín with its glass halls, ceramics and arches.
There is a large amount of venues such as the Masía Ferrajón, the Casa Benigalip, the Casa Boscá or the Casa Santonja among many others. Discover them by yourself!
CATERING EL PUCHERA DE PLATA
Now let's move on to Madrid to find out about a prestigious catering service consolidated by its clients' trust, providing them with a wide and flexible gastronomic offer to fit their tastes and necessities in order to keep them satisfied. 
With a great culinary journey, its secret is combining traditional Mediterranean gastronomy   with the best of international cuisine, always using quality and fresh ingredients for each composition. 
A very handy team, always ready to advise, listen and help you bring the finishing touch to your event with the best menus and customizable services, always taking care of every detail to ensure an impeccable staging.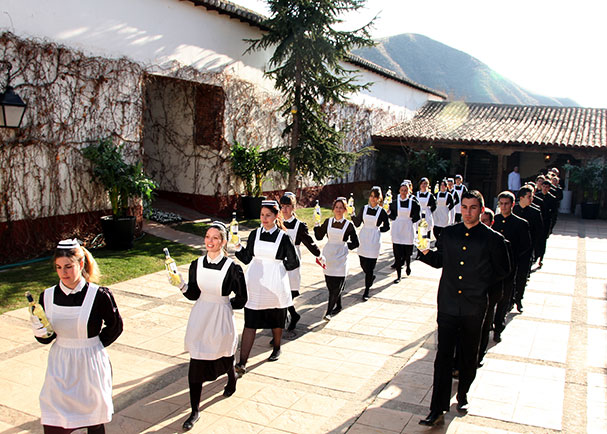 Did you know they also have a Cooking Show Service? Yes, you've heard it right! They elaborate their dishes in live in front of you, and have such a large dessert buffet you won't know where to start from. 
In an estate, a small palace, at home or in a singular place, where do you want Áncora Catering to move to? If you're not quite sure yet, they will offer you a wide range of possible places and services such as beautiful tablecloths, cutlery and glassware, candles and lighting, shows, floral decoration and maiden and butlers who always take care of the elegant and courteous treatment to your guests. 
Among the spaces in which the catering offers its services, there is a venue that stands out: the Real Fabrica de Tapices, a venue in the center of the capital and declared National Heritage for its history, tradition, magic, charm and elegance that has extensive gardens and rooms extremely taken-care off. 
Various renown catering offers so that the customers don't have to do anything else than enjoy themselves and feel like a random guest whose culinary productions will leave you with a good-taste wedding.  And you already know…you win people over with their stomach!