The arrival of a new family member is always a reason to be happy, and even more so if the christening is close! Because news as good as this deserves a celebration of style in one of the best christening venues that exist.
That's why, at Perfect Venue we have taken action and compiled all of the venues for you, so that you only have to choose which one is the right one for you in Madrid!
Below, you will find estates, palaces, hotels, restaurants…of course, with something in common: that they are all sophisticated and elegant so that, whichever one you choose, you celebrate a unique and incomparable christening.
Find your favourite direction and enjoy the celebration without any worries!
Best locations for christenings in the north of Madrid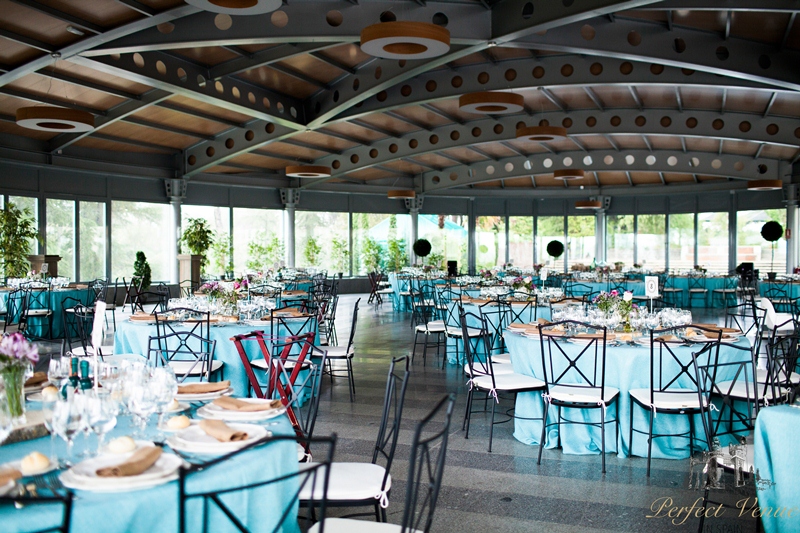 This fortified castle, that dates back to the 17th century, is full of imperial eagles, fallow deer, deer, wild boars and is surrounded by ancient oak trees and holm oaks.
It has two covered rooms, among which the Arms Room (Salón de Armas) stands out for its monumental value and its gothic elements from the 16th century. They perfectly complement the style of the castle.
This venue also has landscaped exteriors, a new and modern glass gazebo, from which you can enjoy spectacular views of the entire estate, and a new terrace with views.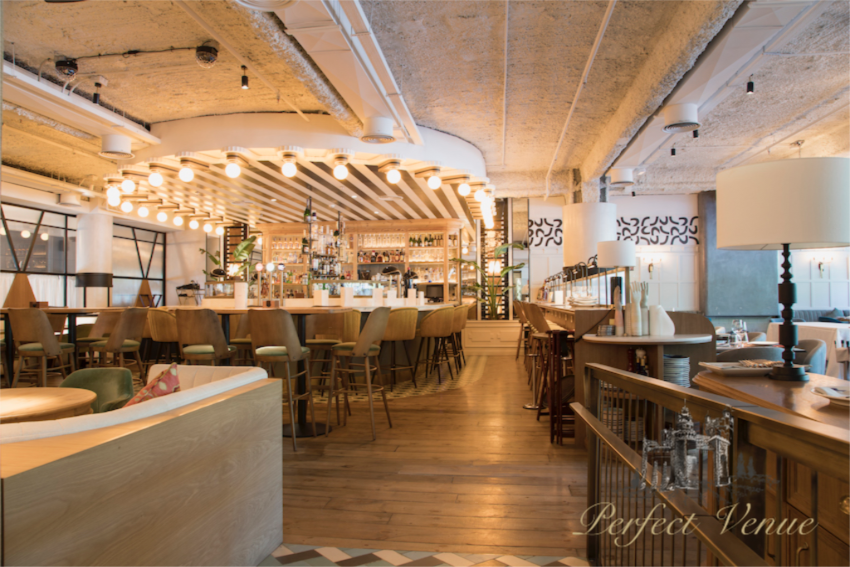 An exclusive restaurant located on the emblematic Paseo de la Castellana in Madrid that also has an innovative and refined gastronomic proposal, supported by seasonal and quality products.
This venue was a temple from the beginning of the 20th century that has become an ideal location to celebrate christenings in the centre of the capital with its decor inspired by a 1920s club.
Its large semi-circular bar allows your guests to enjoy the best cocktails in the capital, since it has an extensive menu and variety of cocktails, both classic and signature.
But the most magical corner of the venue is the beautiful 250m² garden, which houses a 1909 Evangelical Lutheran Church to perform the christening.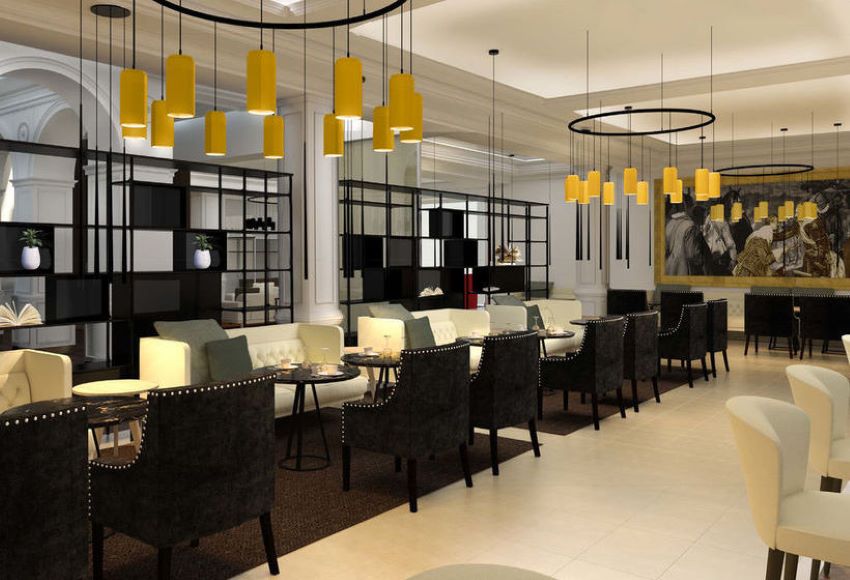 This is a 19th century palace that offers a unique and exclusive setting for a celebration in style.
The Hotel Gran Meliá Palacio Los Duques has a large 1000m² garden, that will become the perfect place for an aperitif. However, if you prefer to have it indoors, the hotel also has a total of 11 rooms with capacities ranging from 20 up to 260 diners.
The chef, Miguel Martín, and his kitchen team will be responsible for designing a culinary proposal that adapts to all tastes, being able to choose a classic reception, a glamourous cocktail or a live cooking show.
Best venues for christenings in north-east Madrid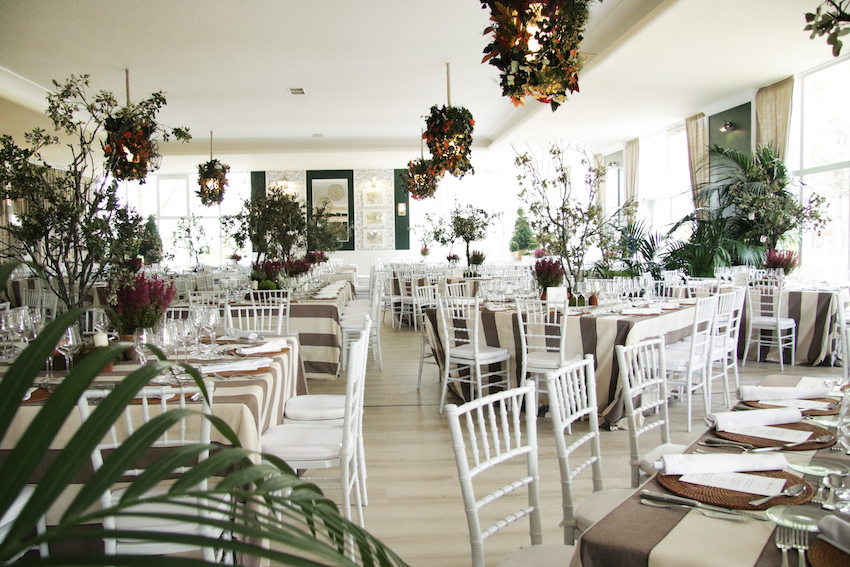 A rustic venue in the middle of a pine forest on the banks of the Jarama river to find the true charm thanks to its large landscaped outdoor areas, its nature and the atmosphere that the surroundings give off.
It has several interior rooms, open and connected to each other where you can enjoy an exceptional feast among spaces decorated with different elements with vintage touches.
The facilities, with a capacity of up to 500 people, are completely renovated with luxurious details. You will be able to be with your guests in a calm, distinguished and attractive environment.
Best venues for christenings in north-west Madrid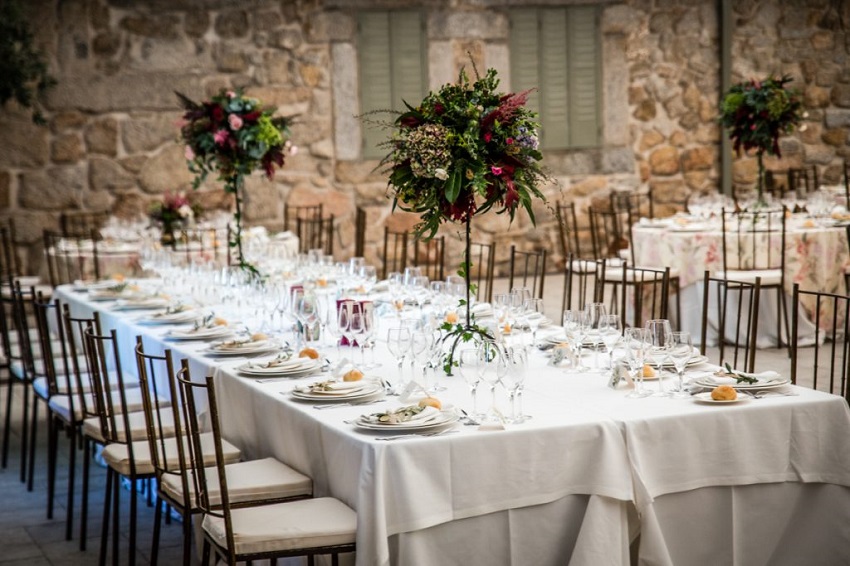 This estate, with an area of 12 hectares, offers a totally personalised service and is in charge of taking care of every detail down to the nearest millimetre, so that on the big day you won't be without anything!
You will find outdoor areas, as well as inside ones, such as its spacious hall with a capacity for up to 300 guests, a perfect plan B for a christening in summer with rain forecast.
With the philosophy of offering the best dishes, the best service and exquisite attention, its team of professionals will provide you with a wide variety of gastronomic combinations.
Best venues for christenings in the south of Madrid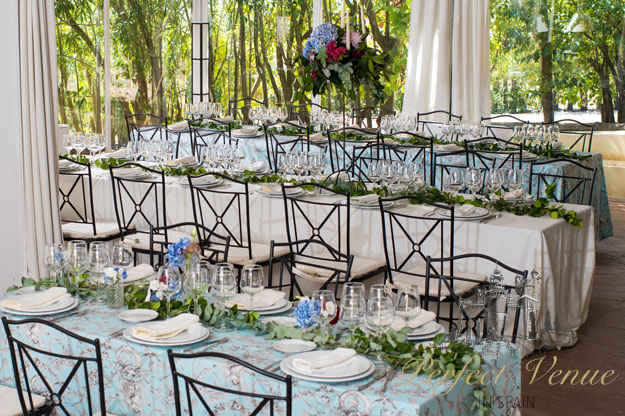 Finca El Regajal is distinguished by its natural environment, surrounded by vineyards and olive trees, and by its entomological wealth, since 77 of the 225 species of butterflies in the Iberian Peninsula inhabit here.
This estate is located less than 45 minutes from the centre of the capital, and there you will be able to design your own celebration, choosing the different areas. This is because you will have total exclusivity, since there is only one celebration per day.
El Regajal also has different areas, both inside and outside, so that your baby's christening day is perfect. The main hall has a capacity of 320 people with possible extension of the annex for up to 400 guests. No one will be left out unable to attend!
Best venues for christenings in southeast Madrid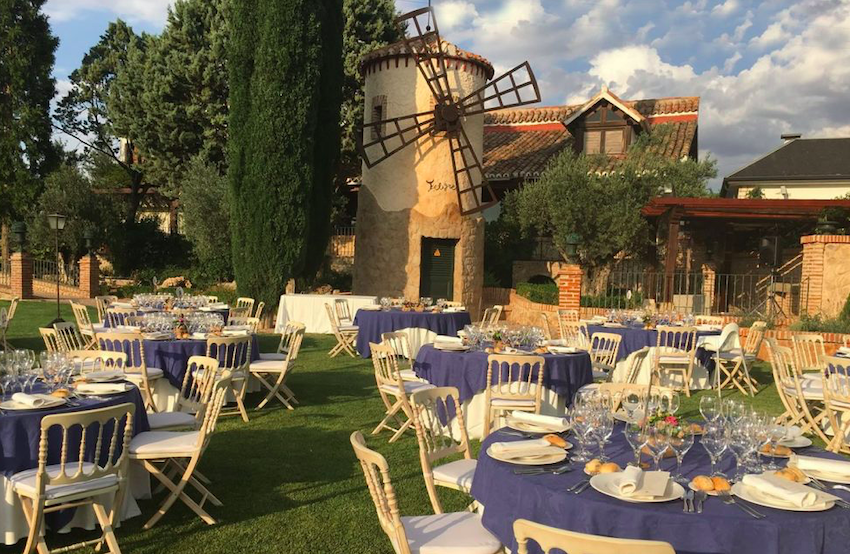 Located in Arganda del Rey, this estate stands out for being a unique and exclusive venue, by being a bull ring.
With rooms of different capacities and atmospheres, unlimited opportunities are offered for you to carry out your celebration with a delicate touch.
Its decoration is based on the most traditional aspects of country life, which makes the venue even more special. In addition, it has semi-covered porches and very well-preserved gardens.
Best venues for christenings in the east of Madrid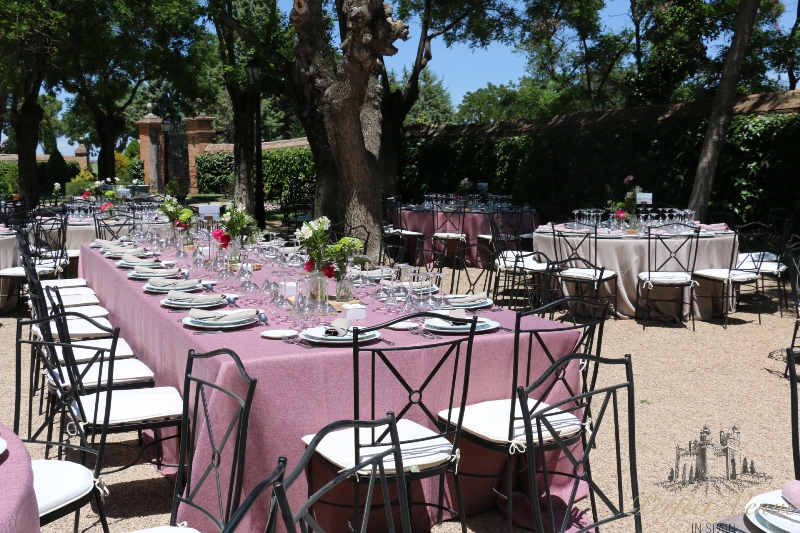 Located between Torrejón de Ardoz and San Fernando de Henares and with 200 hectares, this palace is the perfect venue for a fairy tale christening.
The construction of the Aldovea Palace dates back to the 18th century and since then it has managed to maintain its classic style in the architecture and design of the rooms, also achieving recognition of the category of a monument due to the beauty of its facade, its gardens and its facilities.
It has an area of more than 2000m² in which you will find the perfect setting for you and your baby. It is able to host up to 550 guests inside and up to 1000 people in its gardens!
This is a venue that is considered to be a National Heritage site, located in the centre of Madrid, where tradition and history are mixed with elegance and sophistication.
La Real Fábrica de Tapices (The Royal Tapestry Factory) stands out for its several areas and rooms with large and preserved gardens, and because the Basilica of Atocha can be found only 15 metres away, so you can celebrate the christening very close to the reception venue.
The venue offers its own catering service so that you can taste some of the most prestigious and well-known dishes in the industry thanks to its chef.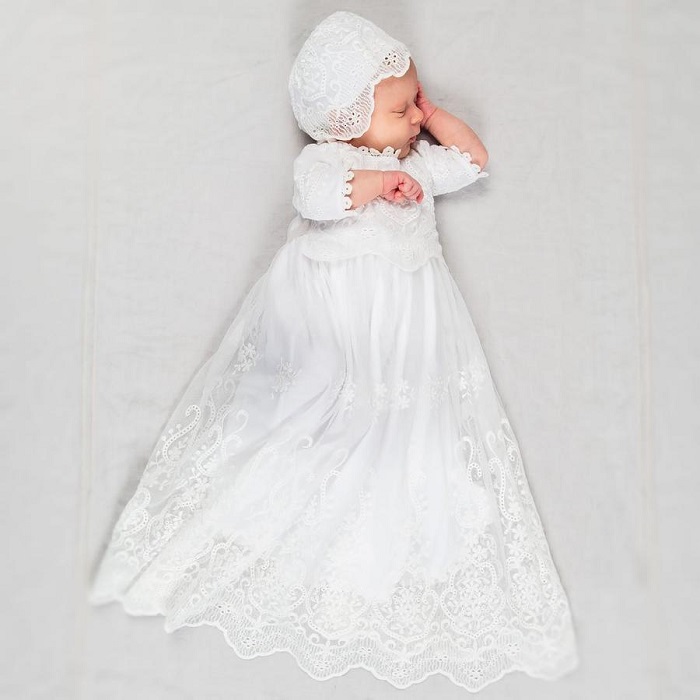 Did you know that you can now christen your baby with the original water that Joseph used to christen Jesus? Perfect Venue can get you the Holy Water of Jordan with a numbered certificate of authenticity from the Catholic Church of Jordan.
In addition, we can also help you prepare the christening to fit your needs, you only need to contact us for an unforgettable evening in which your baby will be the protagonist!