The most elite travellers make their way to Barcelona in search of luxury in every sense of the word, because, although in Europe the city of Barcelona is considered one of the cheapest, in recent times it has seen a great growth within the luxury sector.
So, if you've come here in search of the greatest luxury experiences in Barcelona to stay, to taste the dishes of the best restaurants, to take a break, pamper yourself and take care of yourself a little… you're in the right place!
Because here are some of the options you should consider if you want to experience Barcelona with all the luxury that it has to offer. Do not miss a thing!
To stay: the most exclusive hotels and villas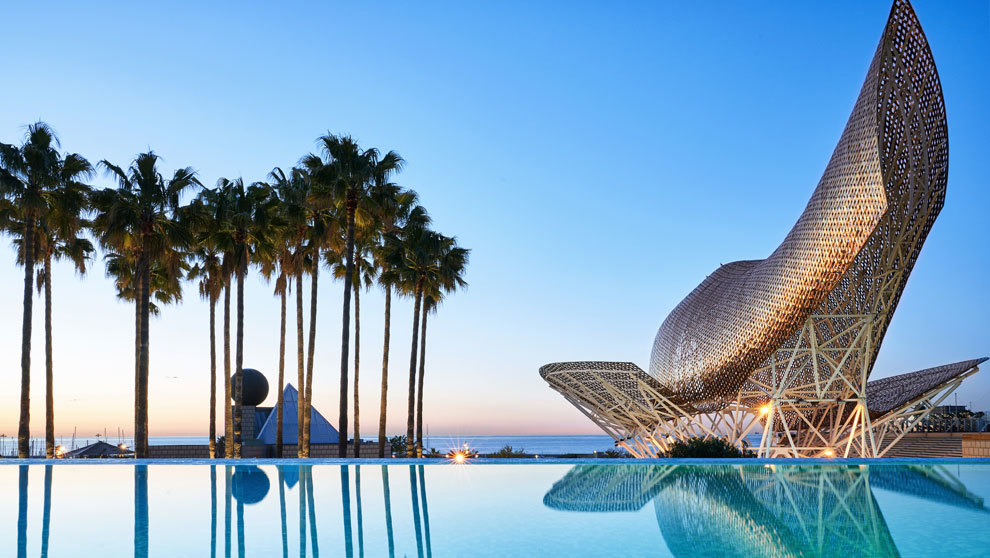 This city has a great variety of luxury hotels, among which we can rest like a real king. Make a note of them!
The Hotel Sunway Playa Golf & Spa is a beautiful hotel located in the coastal town of Sitges and a few kilometers from the center of Barcelona. Every guest has an unforgettable stay, with very bright rooms that even have a private terrace! Not to mention the incredible Mediterranean menu on offer.
The Hotel Santa Marta benefits from an unbeatable location, located in front of the sea with Lloret de Mar fantastic beaches as a background. The rooms in the front part offer incredible panoramic sea views while those on the other side offer views on the mountain.
ABaC Restaurant & Hotel, this hotel is located in the upper area of the city of Barcelona, specifically in Sarriá-Sant Gervasi. It has views of Plaza Kennedy and the Tamarital Gardens, two buildings integrated into a large and incredibly exclusive garden!
Villa Casa Nova, this typical Spanish house of 400 m2 is an exclusive and luxurious property in Sitges, with large gardens and tropical vegetation. It has 9 bedrooms, a beautiful infinity pool and several entertainment areas, to make your stay much more comfortable!
Almirant de la Font, completely renovated and with lots of light thanks to its large windows, balconies and terraces, still retains the original wine cellar and wine presses. It is surrounded by beautiful trees such as olive, walnut and almond trees and has a beautiful outdoor area surrounded by vegetation with a spectacular swimming pool.
Villa Catalina is a mansion that is currently a modern villa with luxurious features. With incredible views of the vineyards of the Penedés region, it is situated in a beautiful valley with 400 isolated hectares that provide the venue with complete privacy.
For eating and drinking: top restaurants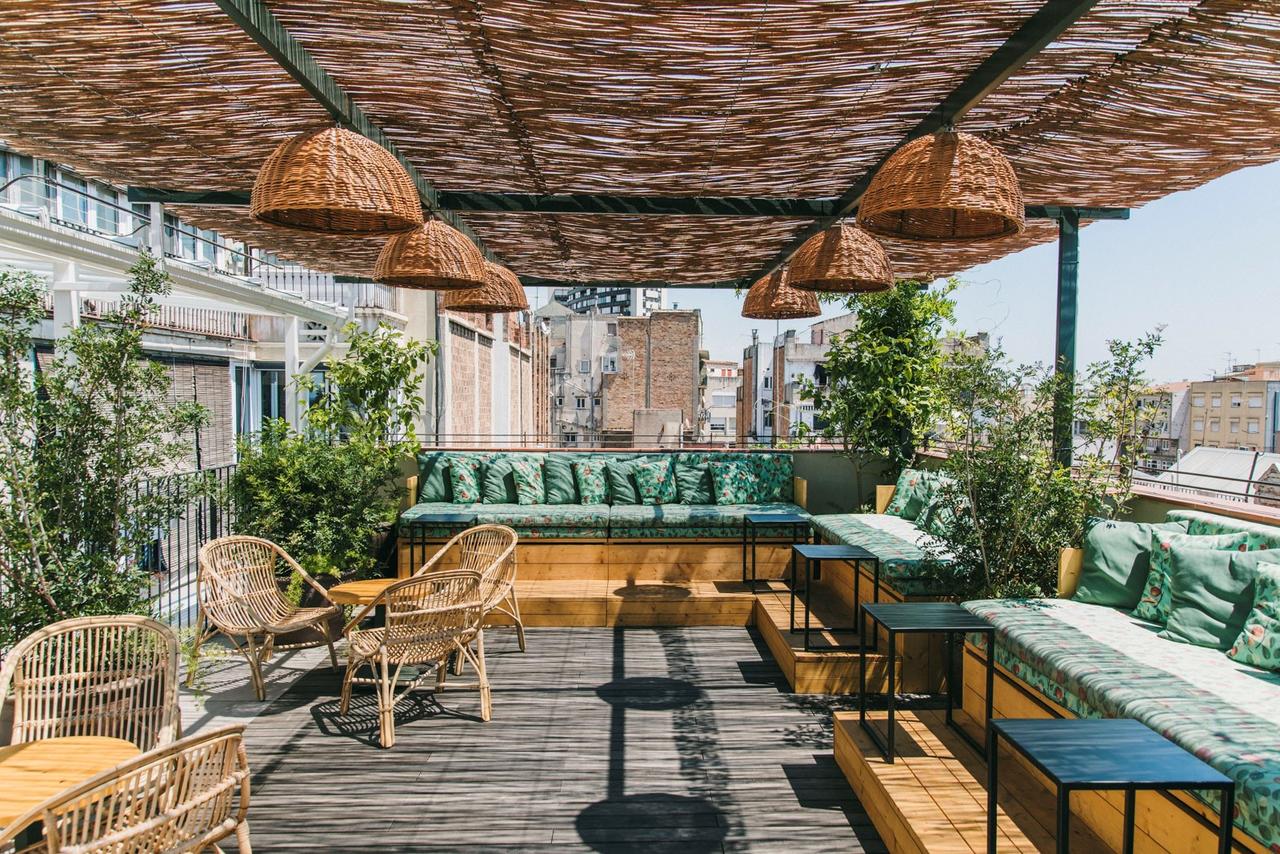 No one leaves Barcelona without losing themselves in the flavours of its exquisite cuisine, because Barcelona is the home of the most prestigious chefs in the world. Even travellers come to Barcelona just to sit at one of the tables in the most famous restaurants!
The Boo Restaurant & Beach Club is an exclusive restaurant located right on the Nova Mar Bella beach. It has a bright space with spectacular sea views, a chill out area, a beach club with a large capacity and beautiful views of the city, just sit back and enjoy the exquisite Mediterranean cuisine!
Can Mauri is a spectacular restaurant with its own farm and orchard which is only three minutes from Sabadell, very close to Barcelona. This incredible farmhouse has terraces and gardens with walls full of history that create a very cosy atmosphere thanks to its warm heat lamps.
The Mirabé Restaurant, run by the prestigious Chef Joaquin Reg, is located at the end of the famous Tibidabo Avenue and has one of the best views of Barcelona. It is accompanied by an elegant and warm environment that perfectly combines elements such as wood and glass.
ABaC Restaurant & Hotel, with the renowned chef Jordi Cruz at the helm, has a capacity for 56 people and the cuisine is one of the most spectacular aspects of this venue. Its restaurant has 2 Michelin stars and was the best restaurant of the year according to the Catalan Academy of Gastronomy in 2011.
To pamper yourself: treatments and spas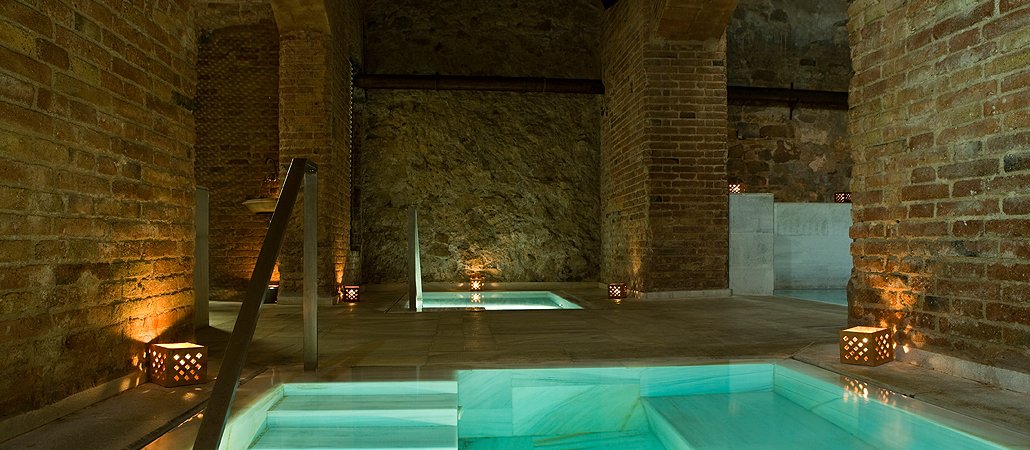 Another preferred experience among luxury lovers who visit the city of Barcelona is to visit one of the exclusive venues in order to pamper themselves. In the Catalan capital you can find a selection of spas and beauty centres to satisfy the most capricious pleasures, to make you feel like a celebrity!
Some of them can be found in places like the Cotton House Hotel, a space for relaxation and body and beauty treatments ideal for those guests who want to enjoy the experience of a complete luxury spa.
It offers the possibility of using the facilities of Mayan Luxury Spa, a space inspired by the Mayan culture in which you will find exquisite sounds, rituals and traditional Mayan treatments combined with the high-quality French cosmetics of the exclusive and prestigious brand Anne Semonin.
For lovers of luxury fashion: Passeig de Gràcia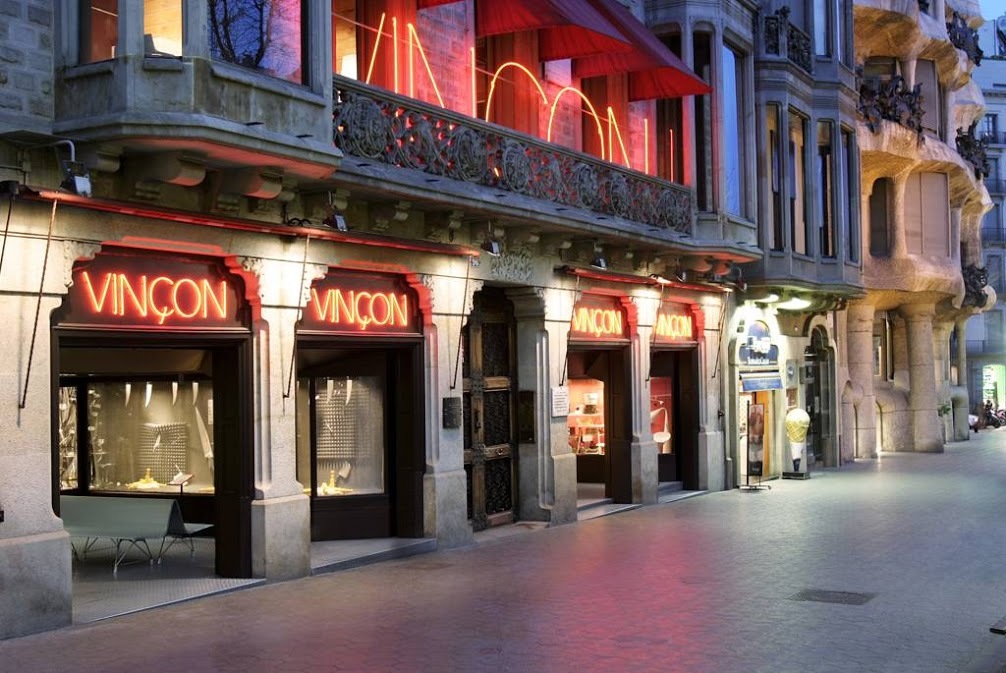 Why does Barcelona have so many tourists interested in luxury shopping? Because they love to visit the Passeig de Gràcia, the most expensive street in the city and in the whole country.
So, if you are passionate about the world of fashion and accessories and you are thinking of going to Barcelona, we recommend our personal shopping service in Barcelona, so that you can visit the beautiful shops in the city with our personal shopper, who will advise you on the best combinations and looks to make you look radiant.
Experience custom made shirts at the Cotton House Hotel, another luxurious experience in which you can enjoy a personal tailoring service. One of the professionals from the prestigious tailoring company Santa Eulalia will come to the hotel's Atelier to take your measurements and advise you on the best fabrics to make your shirt.
For a getaway: enjoy utter luxury at sea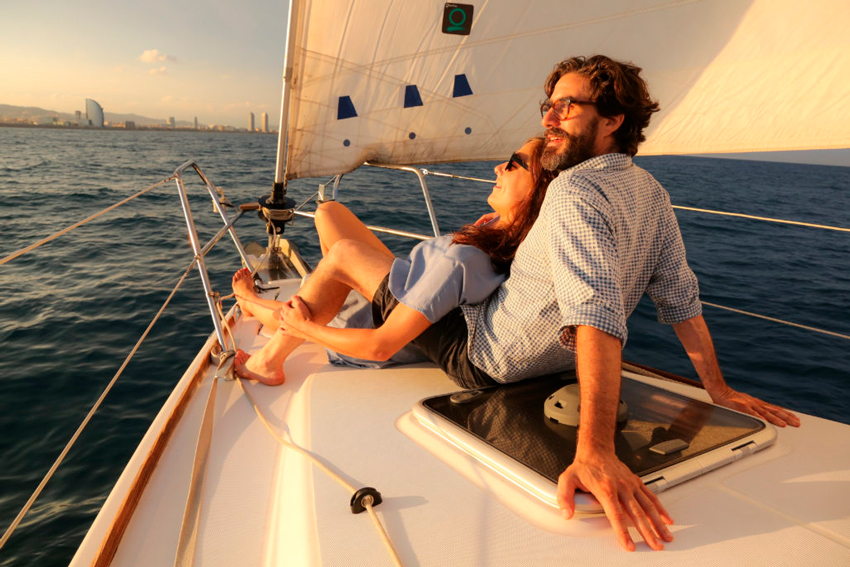 Because you can't say that you've had a luxurious experience in the city if you haven't taken a boat or a private yacht to tour the coves and waters of this little piece of land.
So, if you're a sea lover, you can't miss the experience of sailing in Barcelona, admiring the views of this incredible city while enjoying excellent music and a glass of wine – an exciting boat ride, perfect for an unforgettable experience! In addition, you will be able to personalize your experience to the max with additional services such as a classic Spanish guitarist, a VIP seat at the Palau de la Música Catalana or even a helicopter flight over Barcelona.
An active holiday in Barcelona and Catalonia will be your best vitalizer. Try out our offers of active leisure and extreme sports! Rafting in Catalonia has a history dating back over 30 years. For instance, Noguera Pallaresa mountain river is considered the best place in Spain for such an extreme adventure.
To get into the aromas and flavors: try these experiences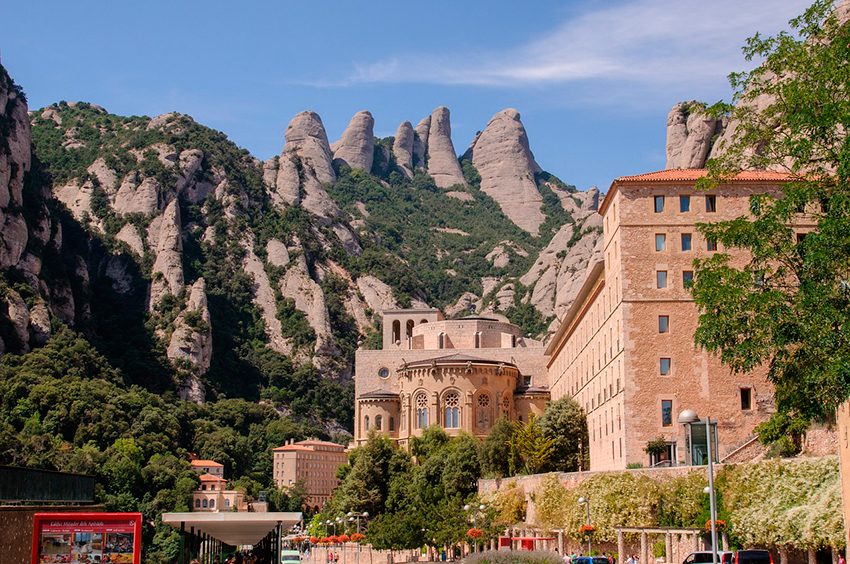 Visit the vineyards of Codorniú, because visiting these cava cellars will enable you to immerse yourself in more than 450 years of history of this wine and thus learn all the secrets of cava, the quality sparkling wine with Denomination of Origin, as well as the vineyards of Freixenet, famous for the elaboration of cava.
Learn how to cook a paella, if you are passionate about cooking and you like to learn new dishes, we propose this master-class to learn how to cook one of the most delicious typical dishes in Spain where a professional chef will teach you the best tricks to prepare several types of rice with different textures and flavours, as well as tricks to give more flavour to the food. And at the end you will taste the cooked rice with a glass of good wine!
Whether you dream of conquering the Spanish skies or just want to feel the freedom of a bird, paragliding in tandem with one of our professional instructors is a simple way to make your dream come true easily and safely. Paragliding never leaves anybody indifferent!
Mountain Monserrat is a very special place. Not just a place where you can walk around and see fantastic views, it is also a place where you can enjoy the fresh air of the mountains, and can think in peace and quiet surrounded by the real beauty of nature, and the real beauty of stone. On the top of the mountain or in the monastery you can also touch a holy black Madonna and share your secret with her. Monserrat is a "window to the heaven" so to speak and has earned a reputation for being a special place.
If before you felt like travelling to Barcelona to try a lot of new experiences, for sure you are looking forward to it even more now! That's why at Perfect Venue we are waiting for you to organize everything down to the smallest detail. Contact us: +34 722 476 027