You are going to live the most special day of your life in 2020? You have decided to say "Yes, I do" next year? If you are already organizing your wedding, the first thing you should do is take a look at the latest wedding trends for 2020. Observe what comes out more often and the most popular styles so that you can use them as an inspiration for your ceremony. At Perfect Venue we have made a compilation of the best trends in fashion, hairstyles, make-up, decoration and flowers… Let's start!
Weddings are very personal and there is no celebration that suits everyone. Everyone is looking for something completely different, whether it is for the dress, the catering, the style or the flowers. Just like the latest wedding trends change, so do the tastes, and what people want to spend their money on when it comes to their wedding. 
Informal ceremony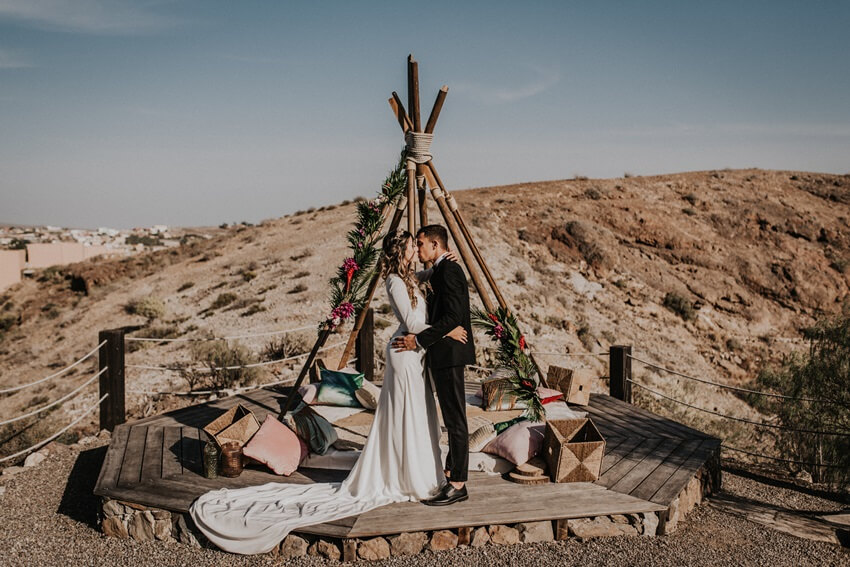 Salobre Hotel Resort & Serenity
The first thing to appear on any 2020 wedding trend list are informal ceremonies. Inviting everyone, including people you don't even know to your big day is outdated. Nowadays, couples opt for more intimate and meaningful celebrations with their loved ones. 
One of the great trends of this season are intimate ceremonies, known as 'micro-weddings', ie the ceremonies whose guest list does not exceed 40 people. They can be formal or informal, keep up with tradition, or adopt a more modern approach, according to the tastes of the bride and groom. 
In this way, as the budget per guest is higher, the celebrations tend to be more customized and usually bear more personal touches. This can range from private wine-tasting to personalized services as part of the big day celebrations. The main advantage of this type of wedding is that it allows the bride and groom to spend a great deal of time with each and every one of the guests.
The bridal dress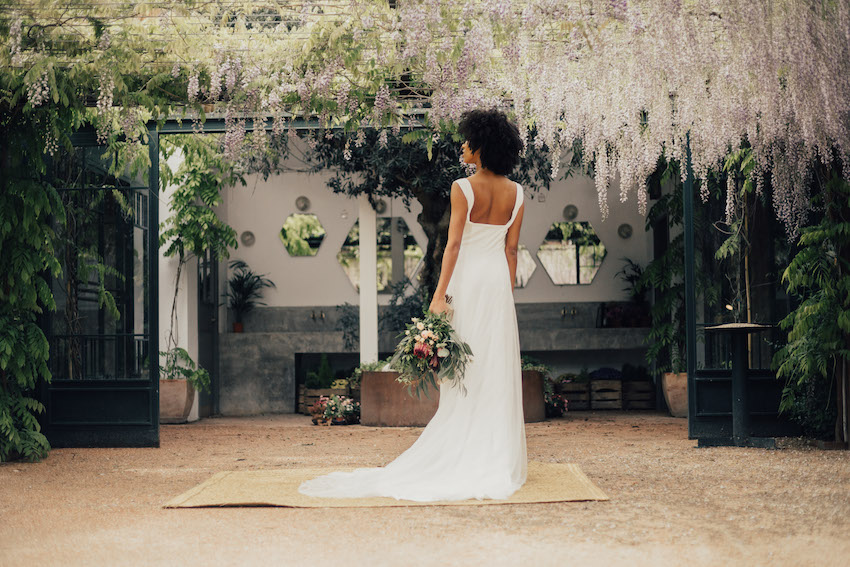 According to several experts and dressmakers, wedding dresses with pockets are one of the great bridal trends of 2020. From a practical point of view, we perfectly understand that they are extremely useful to keep your mobile phone, or even your lipstick and tissues.  
Another nuptial trend we can thank Meghan Markle for is the simple wedding dress, without extravagances. An elegant, chic and modern dress, with an incredibly long veil that any bride would want for her big day. The Meghan effect has been seen everywhere in the last year and has become an elegant bridal trend that will also continue in 2020.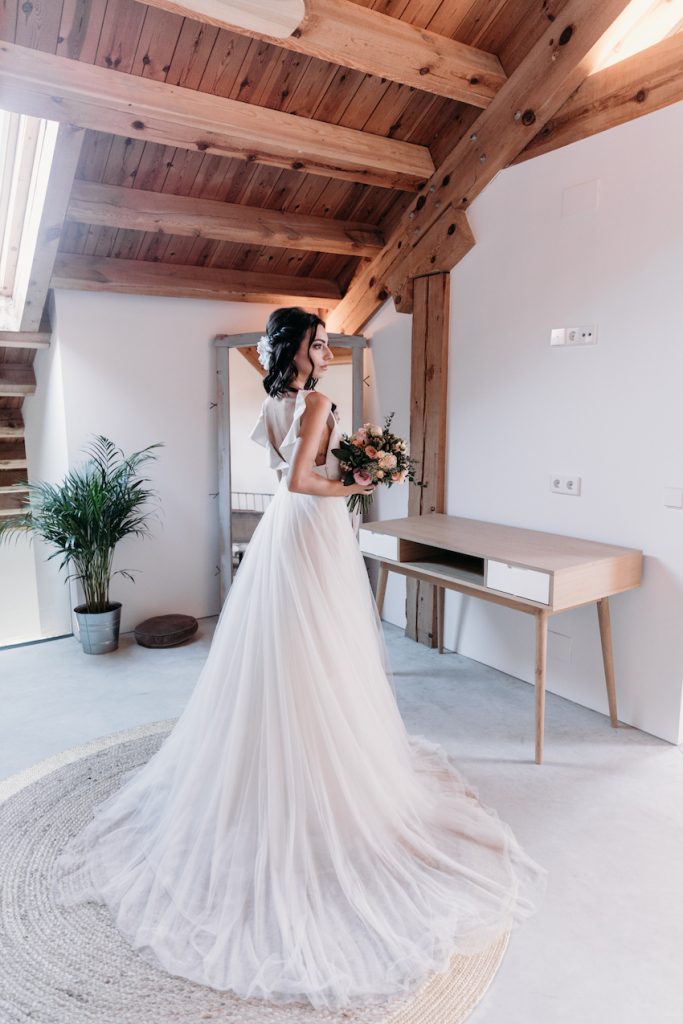 This said, the sleeves are also coming back. Long sleeves are experiencing a certain renaissance, as they bring a romantic touch to brides. It has also become a great trend for brides to wear bright red lipstick, something no one would have dared to try a few years ago. 
Groom's suit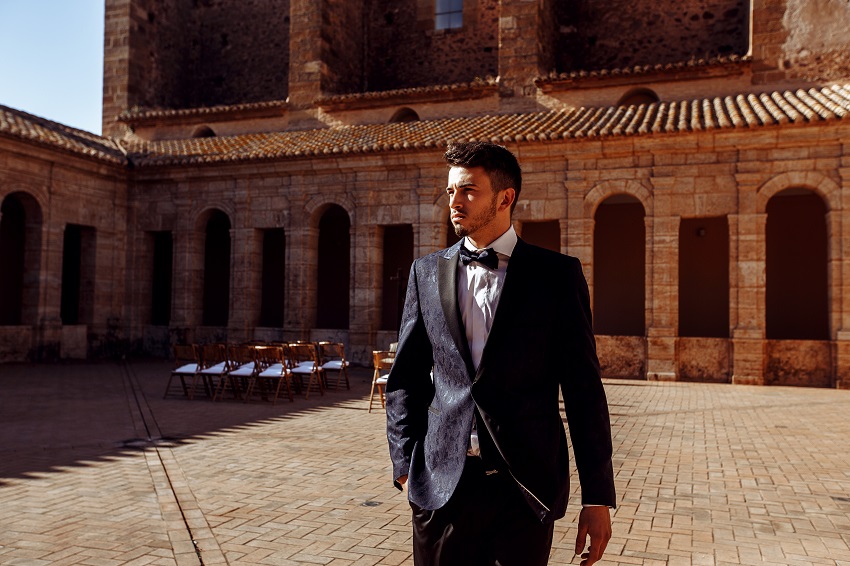 Choosing the groom's suit is equally as difficult as finding the bride's dress. Finding the suit that fits like a glove requires a lot of time, patience and many fittings and alterations.
The groom also wants to look amazing on his wedding day, and so more and more wedding fashion brands for men are emerging and catering to the tastes of the modern groom (who is becoming more concerned with his style), offering a variety of textiles, patterns, colours…
Ecological weddings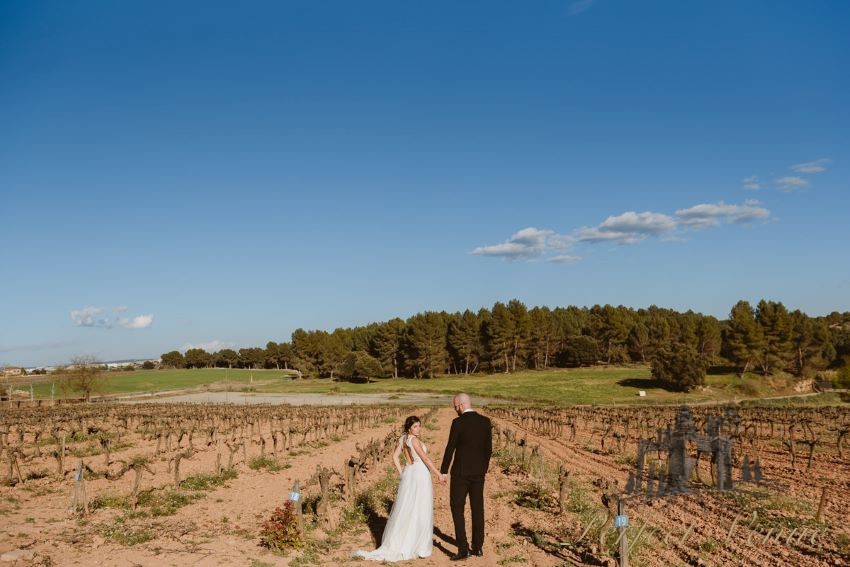 At the time of ecological awareness we find ourselves into, now more than ever, couples are looking for ways to make their weddings as ecological as possible. This means reducing unnecessary waste and trying to be as environmentally friendly as possible. Wedding venues are becoming greener and more sustainable, and catering services use local products. 
Dessert tables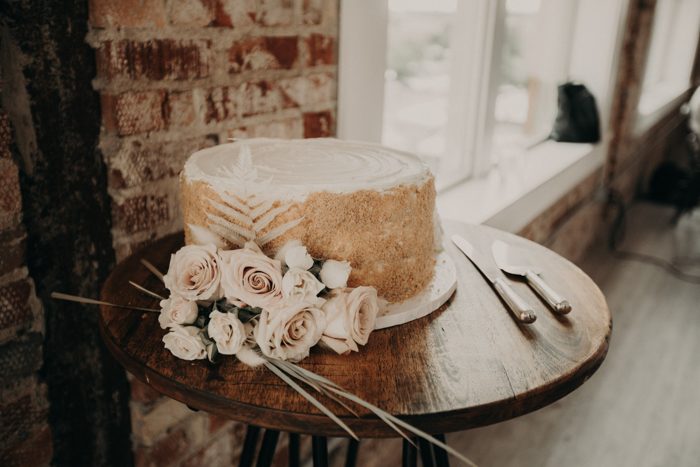 It's time to say goodbye to traditional wedding cakes and say hello to whole tables full of small cakes, sweets and chocolates of all kinds. You can mix salty biscuits with homemade bread filled with cheese, or opt for muffins and small slices of cake. 
Large and striking flowers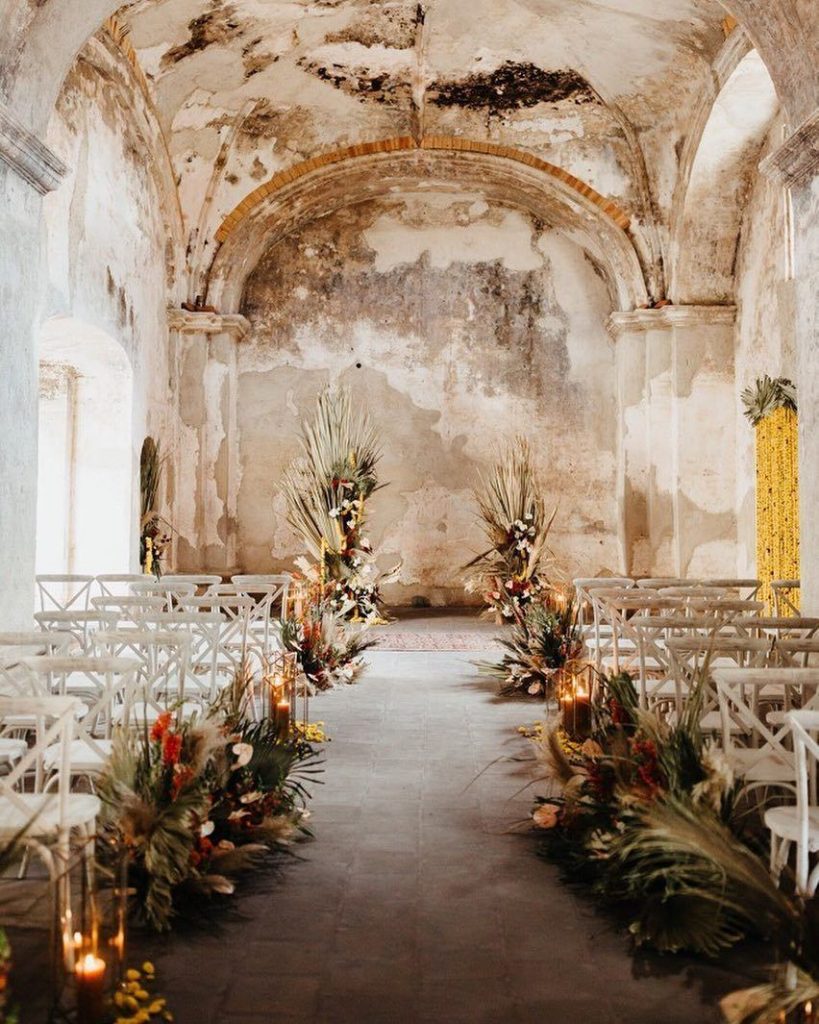 Flowers are a quintessential element for any wedding, since in many occasions they can transform an entire place. Flowers with bright colors as well as different textures and shapes are fashionable. Talk to your florist about how they can cover up certain places with an explosion of color. It's also about being creative. 
Think of the different ways that flowers can add a touch of color to other parts of the day, from frozen flowers in ice cubes to floral hair fabrics for the wedding party. And when it comes to the bridal bouquet, one of the biggest trends is to have flowers that are as tidy and discreet as possible, with lots of vegetation. 
Good lighting: an essential element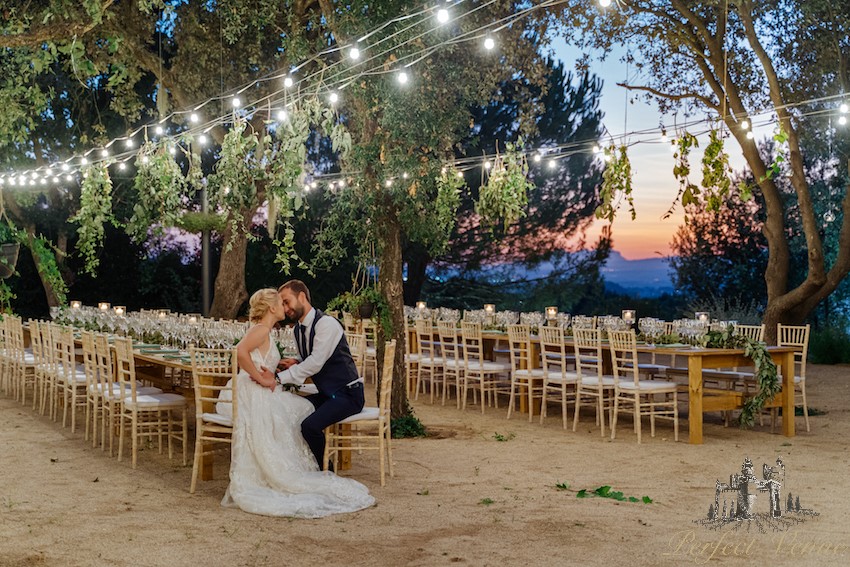 Good lighting can make the wedding site shine and even look different. Therefore, it's no wonder that one of the main wedding trends of the year is ambient lighting. 
Have you fallen in love with any of these trends? If you need help finding space or suppliers for your wedding in 2020, don't hesitate to write us at info@perfectvenue.es or visit our website with the best wedding inspiration. 
_______________________________________________________________________________________
Photo1: Aljosa Petric, Photo2: Aye Mattaini photography,  Photo3: Riga Montano, Photo4: Sergio Garcia Photographer, Photo5: via pinterest, Photo6: Kami Olavarria, Photo7: Anastasia Reut Photography