If there is something we dream of even before knowing we are going to get married, it is our wedding dress, and imagining us wearing this white dress and walking towards the alter is one of our dreams since we were a little a girl. 
This kind of element is usually at the center of the bride's preoccupations and can lead to several headaches and result in a lot of stress, since you do not only have to think about what you like most, but also about other factors which we will see below.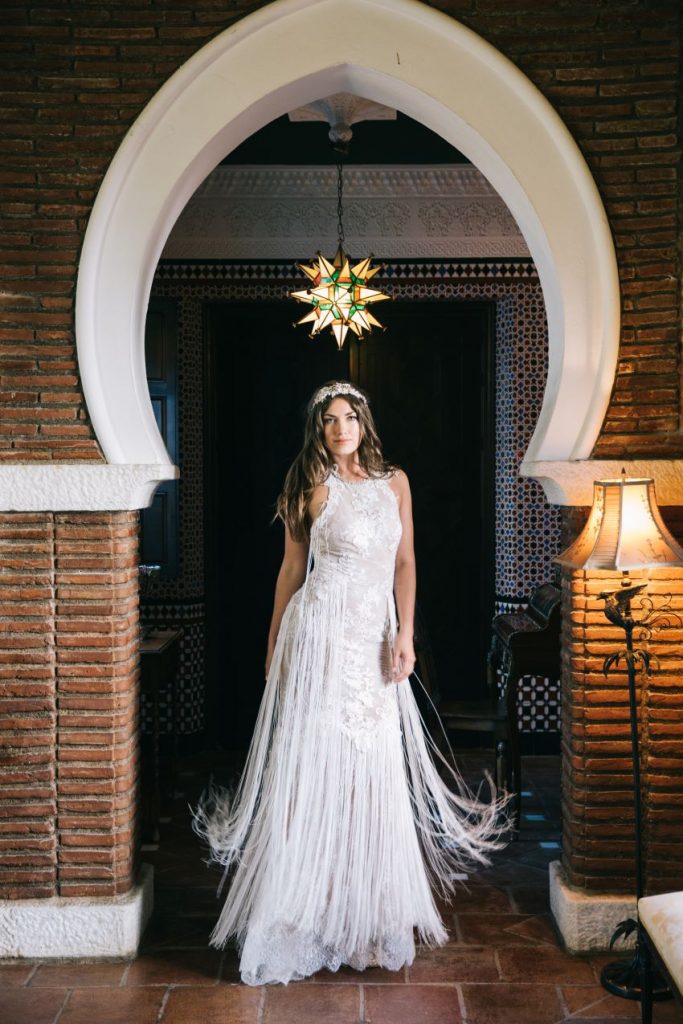 Since the dress marks the tone of the wedding, in this post, we will help you choosing the right one by sharing some tips on things to take into account before choosing a pattern or another and setting your hands on the final pick. 
Think about the space in which you will get married
It is very important to take into account the environment and the venue you will celebrate your wedding in, for your dress to blend with it in the most harmonious way. Indeed, if you get married on the beach or in the forest, you will be looking for a bohemian or vintage style, whilst if you get married in a palace or a luxurious hotel, a classical dress will be more adequate. 
Fix yourself a budget
You must take into account the amount of money you want to put in the dress and stick to it. This is very important, since if you try on other patterns that are out of your reach and you like them, it will be very hard to get them off your mind and you will feel discouraged by not being able to afford them. Remember that the dress can't use up all the budget; you have to keep some money for the veil, the shoes, the jewels, etc.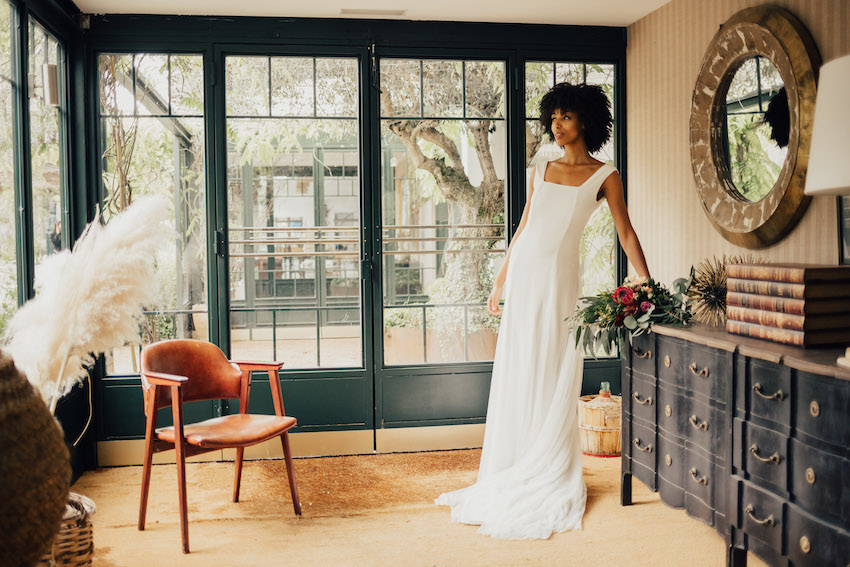 Which time of the year will you get married in?
Do not forget to think about the time of the year you will get married in, since it will be essential to choose elements such as the dress' sleeves or its material. If you get married in Winter, we advise you to pick a long-sleeves pattern or one with medium sleeves that you can match with a jacket or a cape. If you get married in Summer, large necklines and suspenders will be the best option. 
Don't let yourself be caught by the time!
It is always better to have too much time than not enough. We advise you to start by the dress preparations around nine months in advance, since you usually need about four months to confection it and then you will have to go and try it on several times to adjust it to your body and make changes before it is absolutely perfect.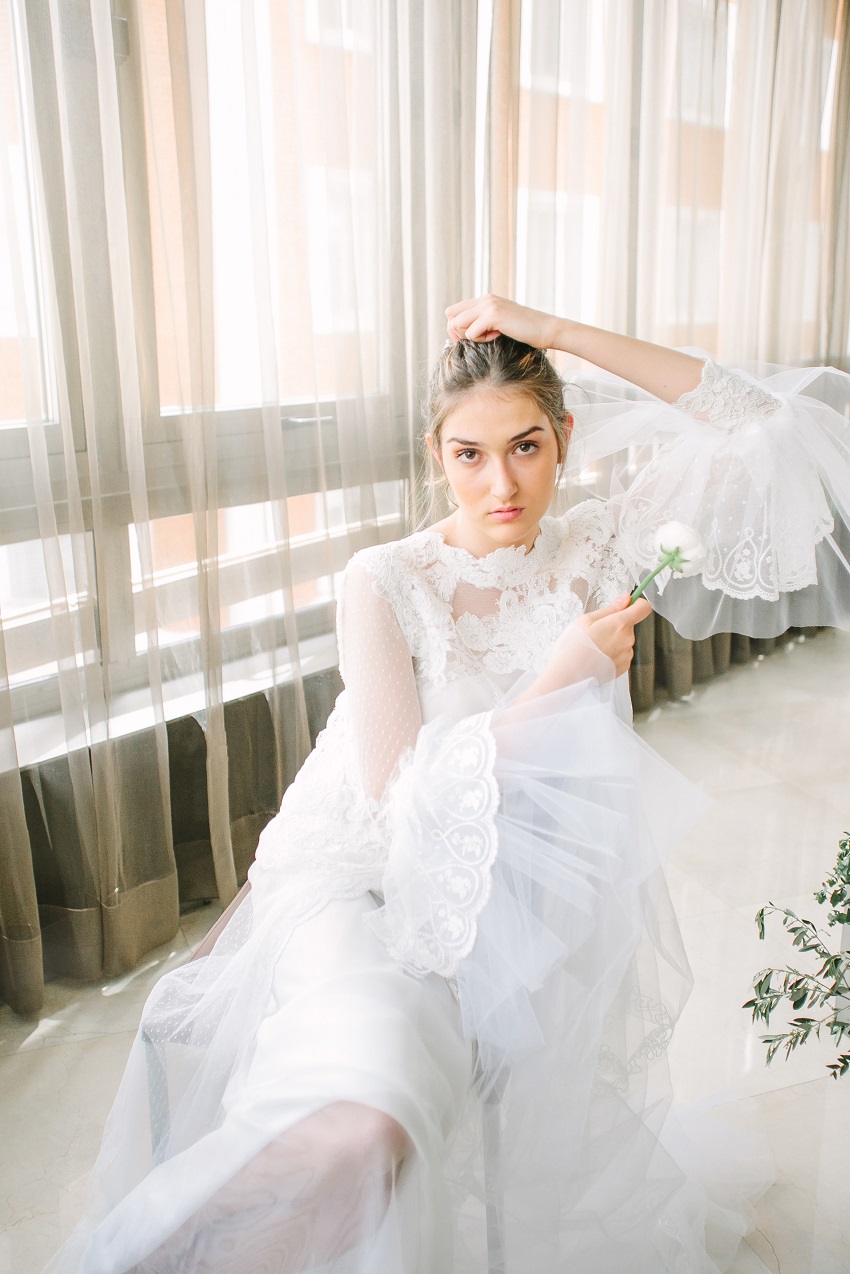 Think about your style
More daring with a prominent neckline, or demurer with a boat neck? A skinny dress putting forward your body's beautiful shape or a lot of volume to dissimulate them? With a touch of sensuality by showing off the back or dissimulating it all the way to the top? 
To answer these questions, you have to know your body type in order to know what fits you best and what dress cut will put forward the most beautiful parts of your body and subtly hide the others, making you feel comfortable, unique and special.  And know, get to know your body type and choose our wedding dress! Usually, there are five types of dress offering a different fit, cut, volume, etc. Let's see which one's yours!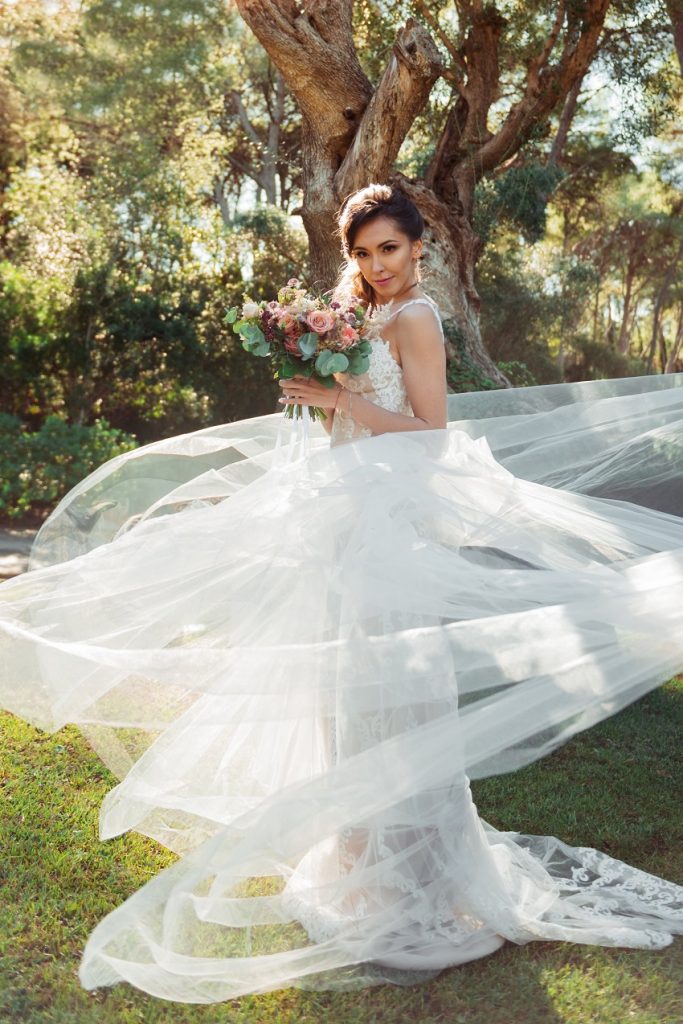 A-cut: This is the ideal model if you have a triangular-shaped body, this is; you have a small chest and thin shoulders but you have larger hips. This type of dress sticks to the body from the chest to the waist, then starts getting wider and wider. The skirt is usually tight at the waist and made up of a different material than the rest of the dress to give more volume to the lower part of the body and the shoulders, balancing the body shape. 
Sirena-cut: if your body is more of a sand-glass, (large shoulders, large hips but a thin waist, this is the most adequate cut for you. It consists in a cut underneath the knee, where the skirt begins to get a little looser, therefore enabling it to highlight the thin waist and tummy and creating a charming bust through a pronounced neckline accentuating the curvilinear figure. 
Princess cut: This cut goes fits almost any type of body shape, even though it is more recommended for those who have an inverted-triangular shape (large shoulders and small hips) or triangular (small chest and wide hips), since this type of pattern will compensate the upper and lower part of your body thanks to an upper-part modelled to the waist and bringing a lot of volume to the hips part in order to dissimulate them.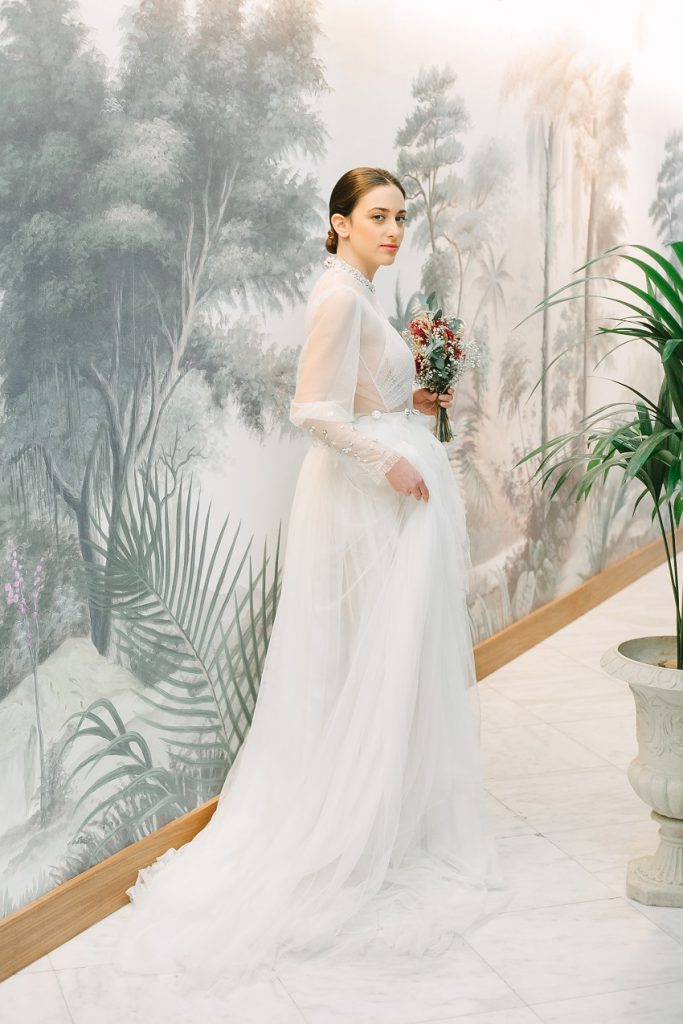 Imperial-cut: You have a rectangular body? If you don't have any curves and you are tall and skinny, with a small chest and long legs, this is the ideal pattern for you. A-type skirts, flared or straight and short cuts ending right below the waist will make you feel like an authentic Greek goddess.  
Tight-cut: Also for a rectangular body shape (without curves and with a small chest and small hips), since this cut or tube type is perfect to enhance and style your figure, hiding away the few variations in your body shape and putting forward your height and long legs. 
But, have you ever thought about breaking the usual rules and wearing an elegant jacket-suit on your wedding day?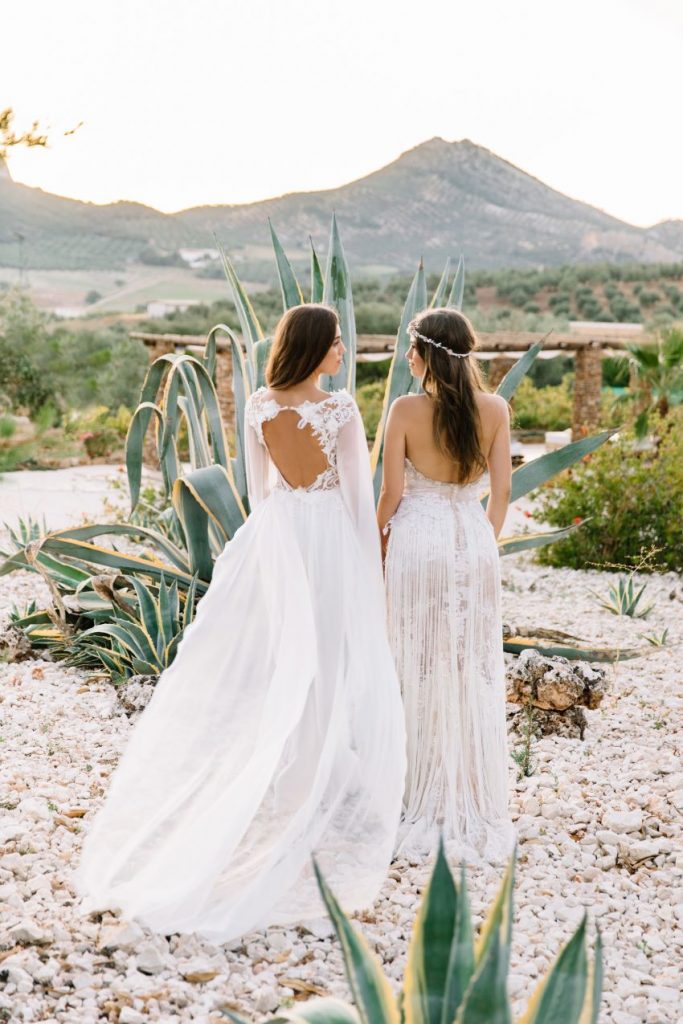 Whatever you choose, it is essential not to get influenced by other people. You should never buy a wedding dress you're not in love with just to please others, since in the end, you are the bride and the decision remains 100% yours. 
In the end, whichever pattern you choose, the most important is that you give it your personal touch and that you add details that identify you and for your personality, so as when you are wearing it, you feel yourself.   Now that you know the essential points, you can start diving into research! 
_______________________________________________________________________________________
Photo1,6: Goranna, Photo2: Aye Mattaini fotografía, Photo3,5: Tanya Vasiliuk Photography, Photo4: Alekseenko