Spain provides the perfect destination for a wedding thanks to its climate and wide choice of amazing wedding venues. It is not always an easy task to find the perfect venue, however in this article we have put together 50 of the best wedding venues in Spain to help your search.
Best castles and palaces in Spain
The Peralada Castle is located in the centre of Alt Empordà (Girona), very close to spectacular natural landscapes like the famous Costa Brava or the Aiguamolls del Empordà. The Castle, declared a Property of Cultural Interest, is a 8 hectares venue, ideal to celebrate any type of event, surrounded by history and nature.
The Peralada  Castle is part of the Peralada Resort, an oasis with a 5-star hotel, a casino and a wonderful gastronomic menu. The hospitality team will fulfill all of its clients' gastronomic expectations thanks to the creativity of its dishes and its own kitchen.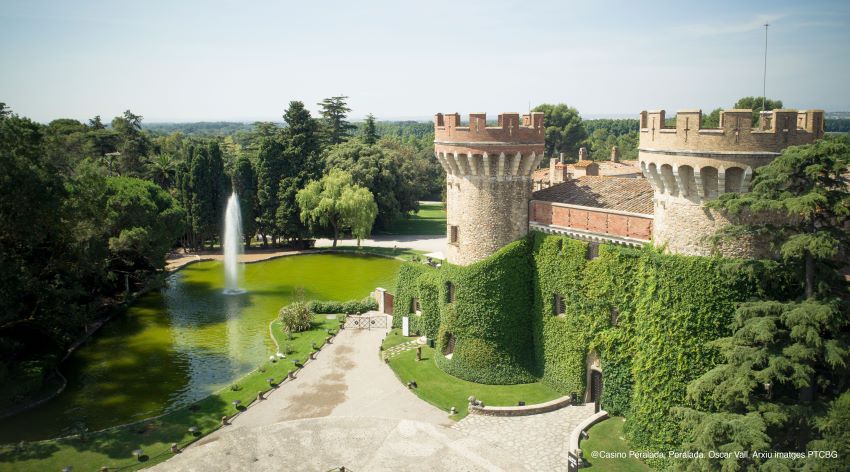 Vinuelas Castle was once home to Spanish monarchs and aristocrats, so where better to feel like royalty on your wedding day? Its location is also fantastic – located just 20km from Madrid and it has capacity for up to 1000 guests!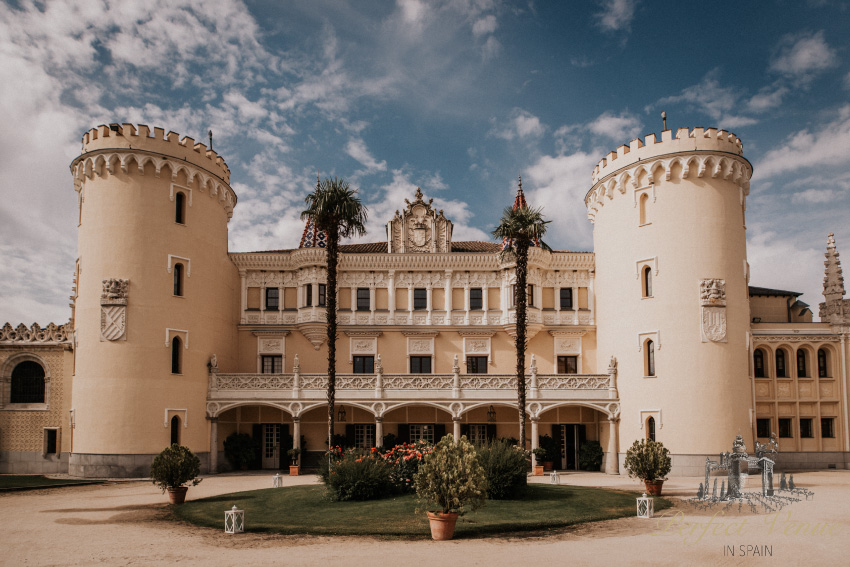 A suitable choice for weddings, this castle near Salamanca is regal, sophisticated and luxurious. With capacity for 300 guests and up to 40 rooms for rent, you can be sure to have a successful wedding here.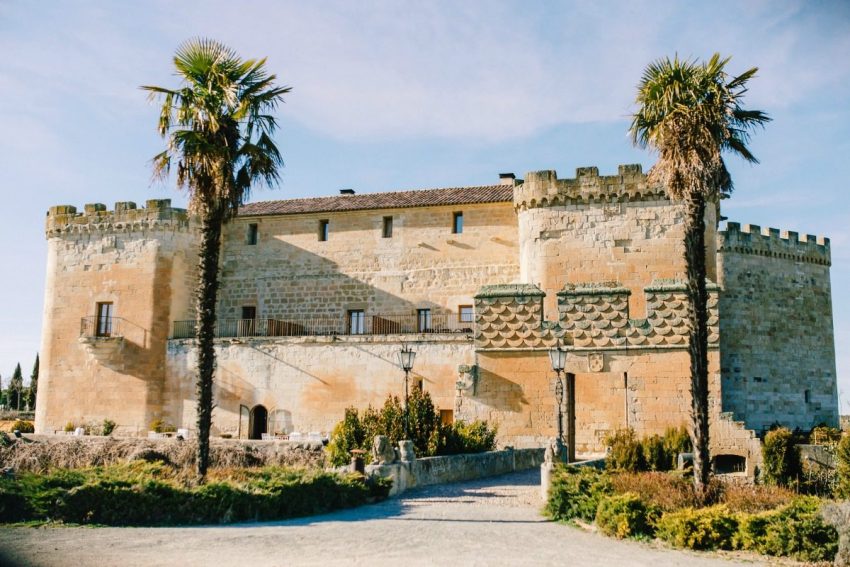 Another luxurious Spanish wedding venue, this time located just 25 km from the Center of Madrid with stunning gardens and an aesthetically beautiful interior.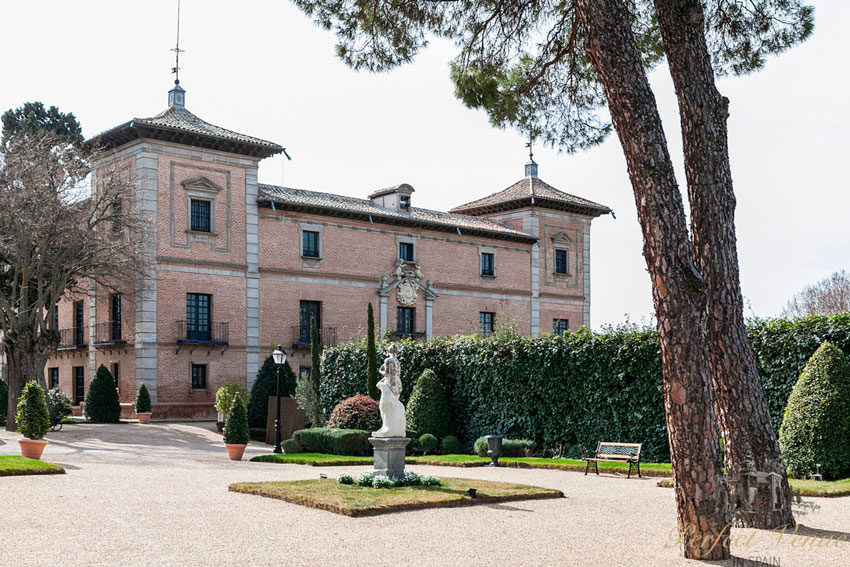 Surrounded by woods and nature, La Baronia has excellent views over the village of Sant Feliu de Codina and the Vallès Oriental.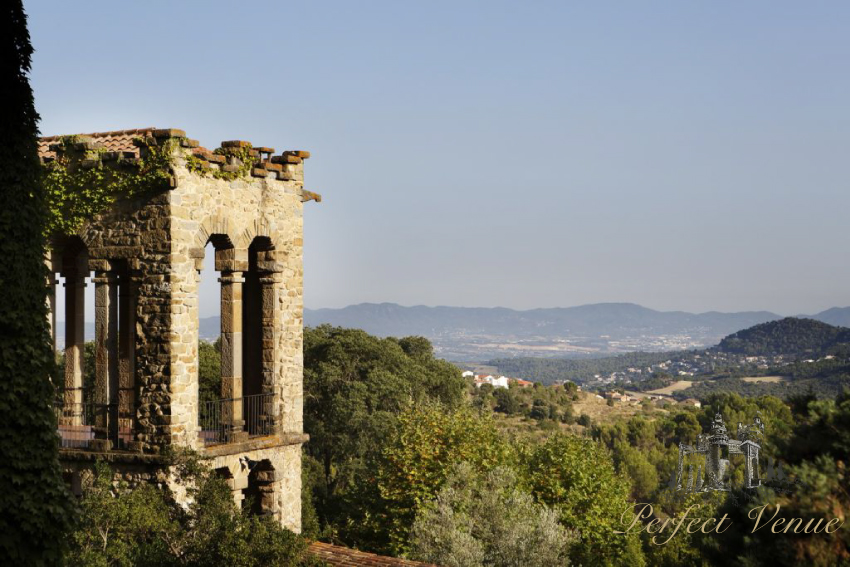 This spectacular XIII century Catalan house has a capacity of up to 200 guests and has accommodation for 26 people.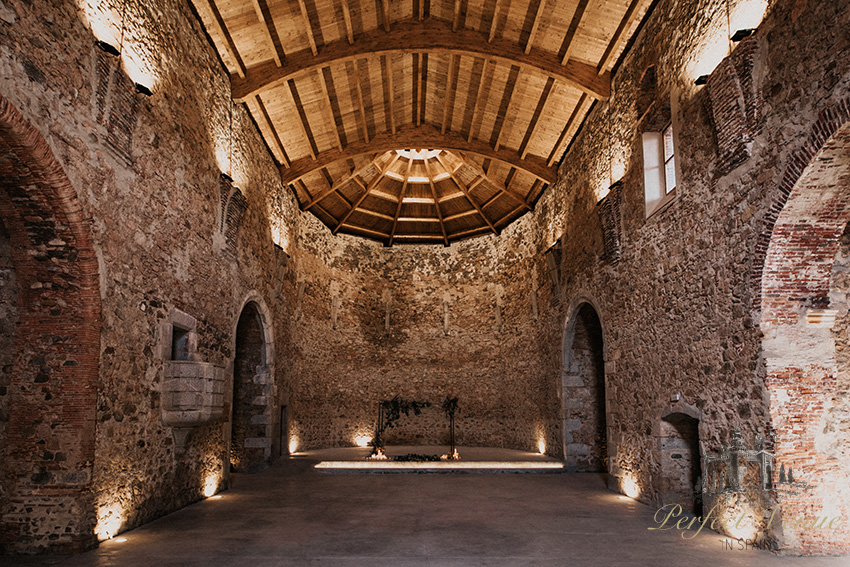 Belmonte Castle is a unique location in Spain, an ideal setting for weddings in Cuenca. Built in 1456, this majestic construction reopened in 2010 after a great work of restoration aimed to preserve its historicity. The castle plan, star-shaped, is a characteristic detail you'll find only here. A small example of what's inside this imposing medieval construction.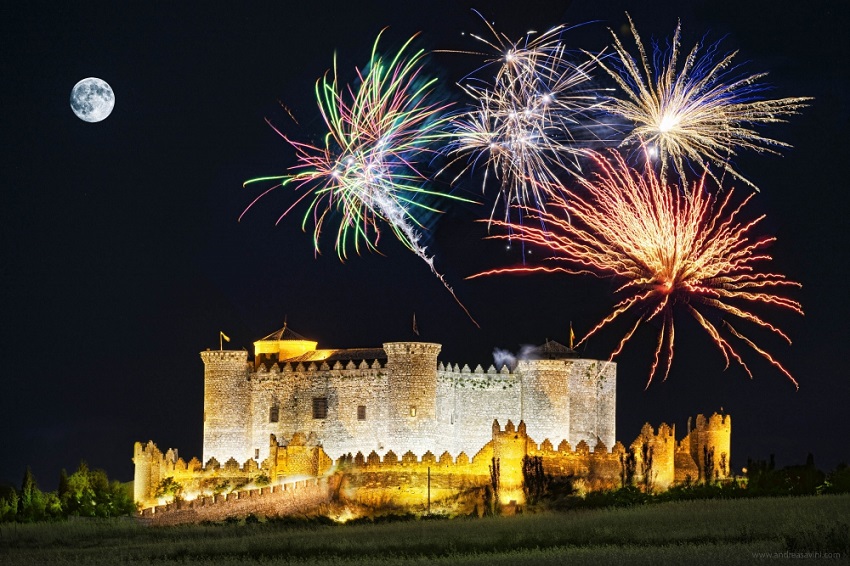 La Cartuja de Ara Christi Monastery, located in Valencia, was built in the 17th century and declared a Property of Cultural Interest, turning it into one of the most exclusive places in the region to celebrate any type of event or social outing.
La Cartuja de Ara Christi is managed by Gourmet Catering & Espacios who, with an extensive team of professionals, have been able to convert this venue into a benchmark for this area.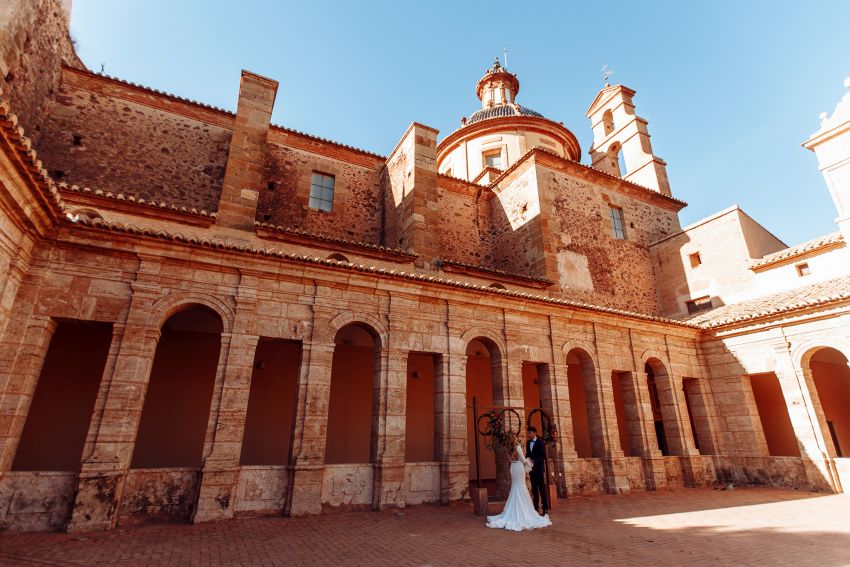 This castle is spectacular and has all of the external features you'd expect from a classic fairytale castle. With incredible gardens and luxurious interior, you can be sure to feel like a King or Queen on your big day.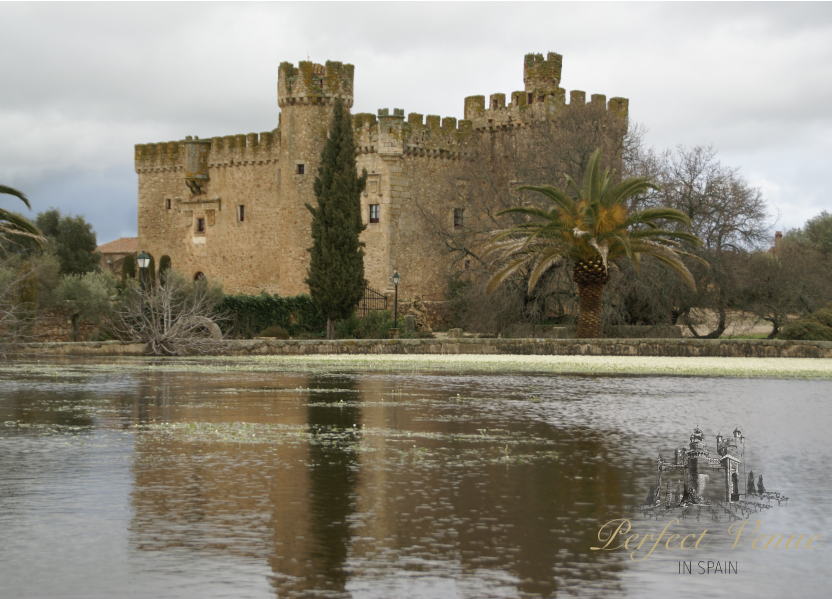 As Almodovar castle is situated at the top of the hill, you will be surrounded by beautiful views. The precise detailing of the architecture makes this castle simply breathtaking.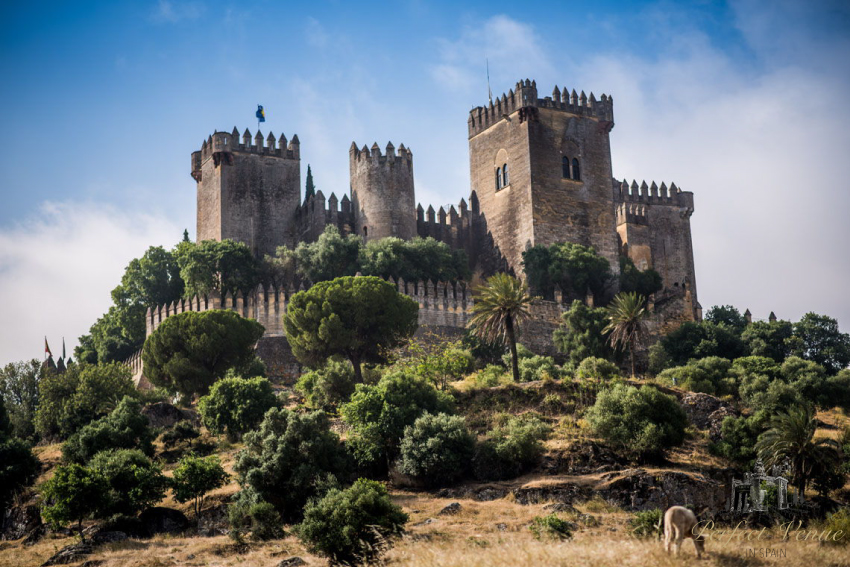 A 15th century palace located in Asturias, Palace Meres can host weddings for up to 1000 people. It comes with a beautiful chapel, therefore if you wish to have a religious ceremony you can celebrate both your ceremony and reception in the same place – perfect!

This castle is home to several large, grand rooms which are perfect for wedding banquets and receptions, as well as blissful outdoor grounds to enjoy. It has capacity for 300 guests, therefore it is a great Spanish wedding venue if you want to invite lots of guests.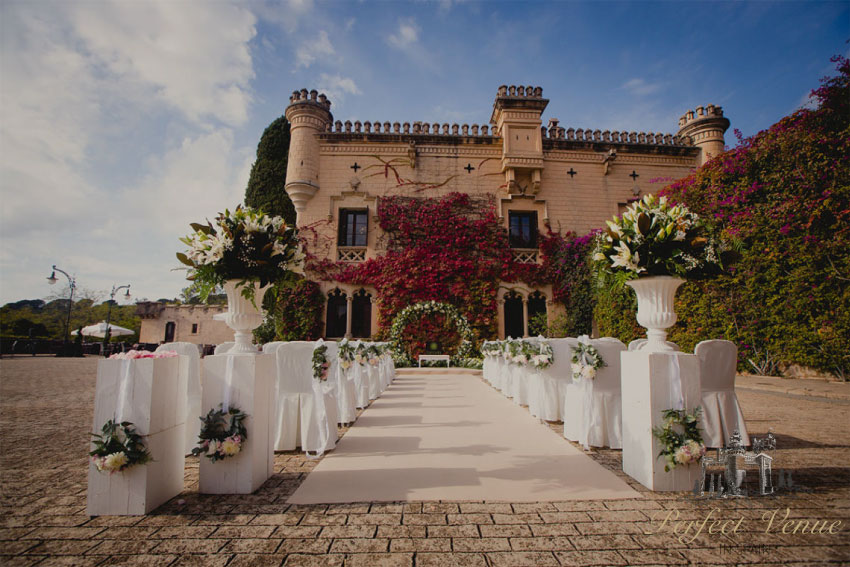 Built in the 11th century and located not far from Barcelona, this castle provides a fairytale Spanish wedding venue where you can celebrate an unforgettable day, surrounded by luxury.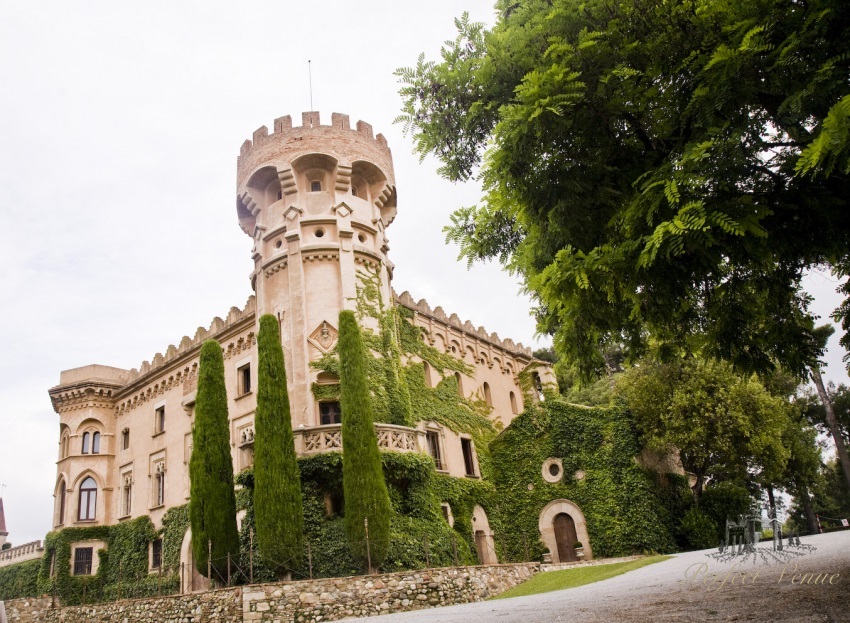 Santa Florentina Castle has a serene courtyard, which is a great part of the castle for a wedding ceremony. It is glamorous on both the inside and out, and has capacity for around 220 in Barcelona.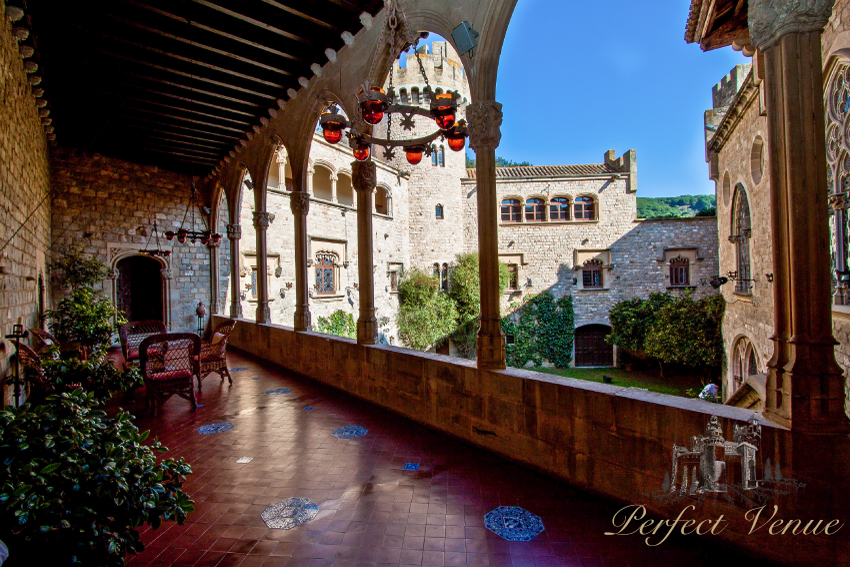 This castle boasts incredible gardens for you to enjoy an outdoor celebration under the warm Spanish sun. It is located in Valencia, which is on the coasts and is a perfect holiday destination, so think about this castle if you wish to have your wedding over a few day.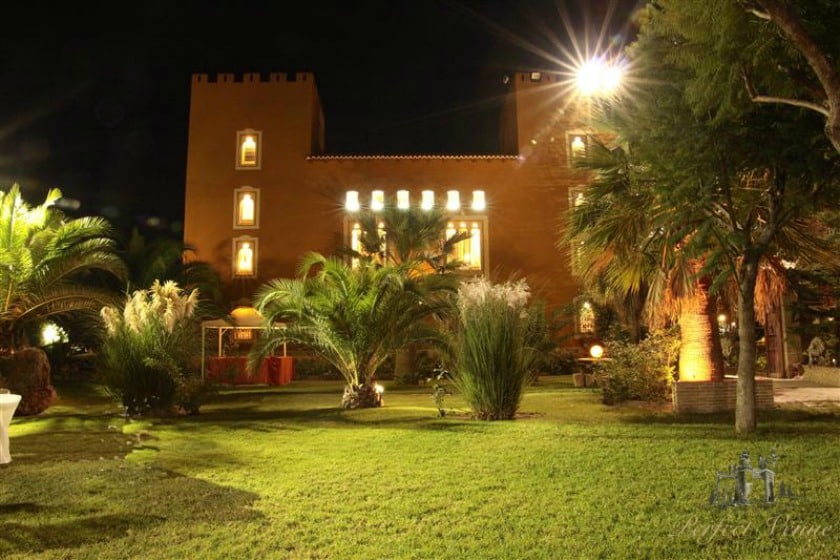 Surrounded by luscious green gardens, this castle is perfect for you if you want to get married outdoors in luxury. The venue has its own catering service with all types of food available and is located in the heart of Asturias.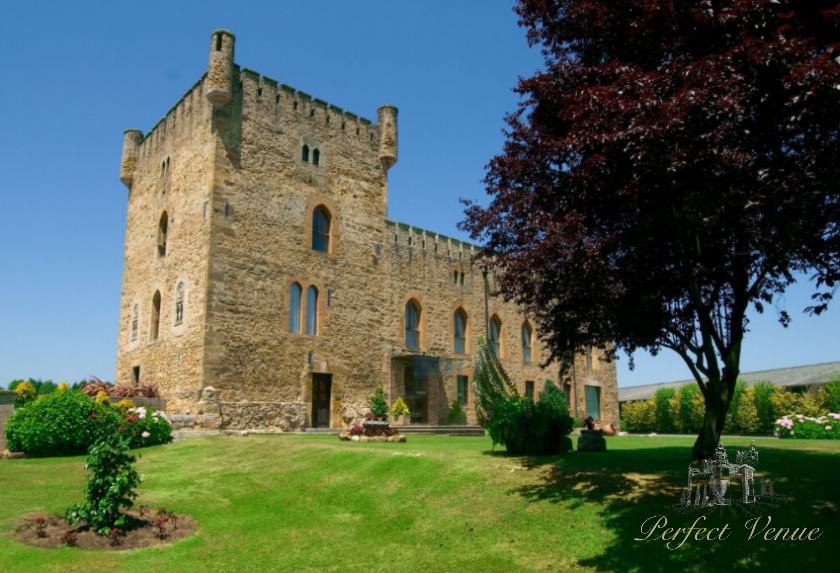 As the name suggests, this wedding venue in Spain is fit for a king. Located 18 km from San Sebastián, with 36 comfortable rooms, and sea views, this is a great place for a regal wedding.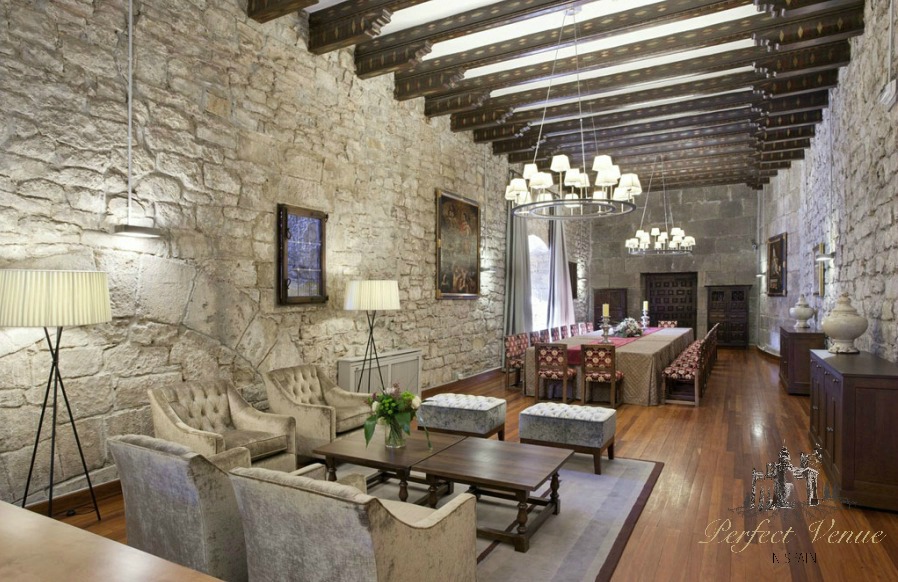 This venue is like a palace, and was designed and created by some of the most prestigious architects and sculptors of Spain. It is located on Plaza de San Marcos and has a huge 184 rooms, with plenty of parking space for your guests.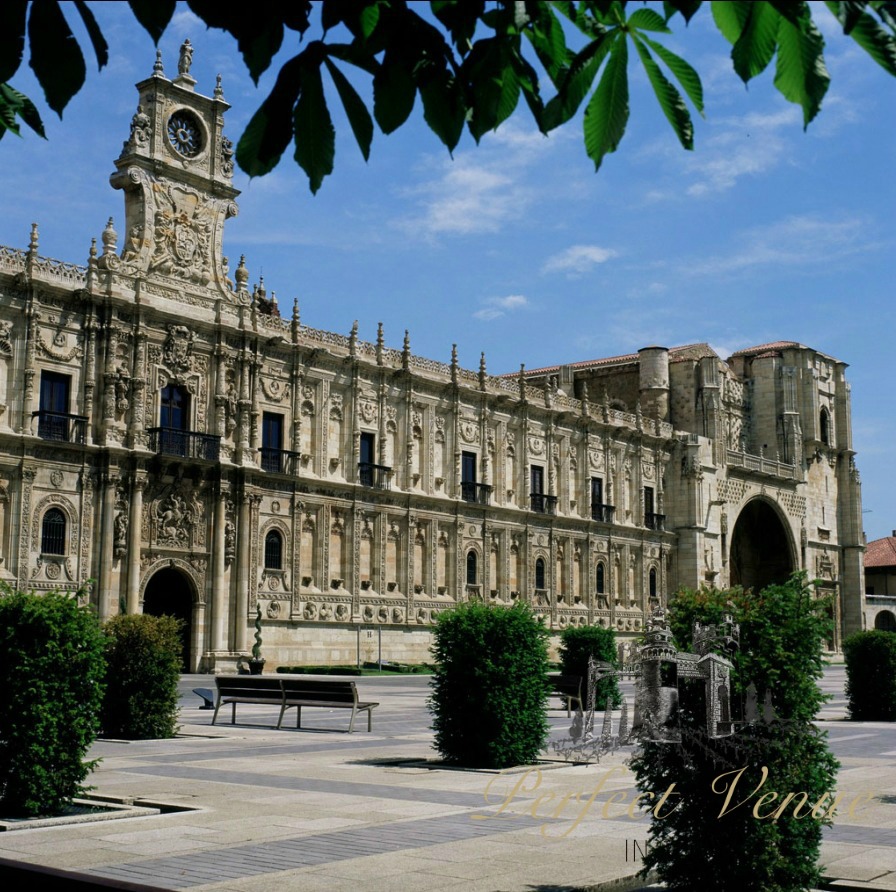 This medieval style 19th century building is a great Spanish wedding venue, it even has its own decorative chapel if you wish to have a religious wedding.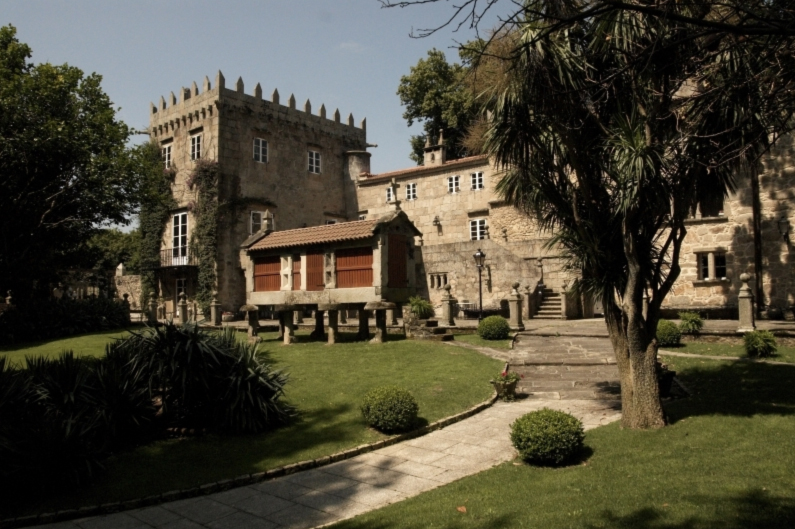 Best estates in Spain
The venue has a botanical garden for you to say 'I do' surrounded by more than 600 different trees and plants, as well as different ponds, an orchard, courtyards, a fountain and a welcoming BBQ area.
Furthermore, with 10 rooms perfect for couples, 20 guests can stay in this idyllic environment and enjoy its facilities, such as its outdoor pool surrounded by lawns, hammocks and parasols.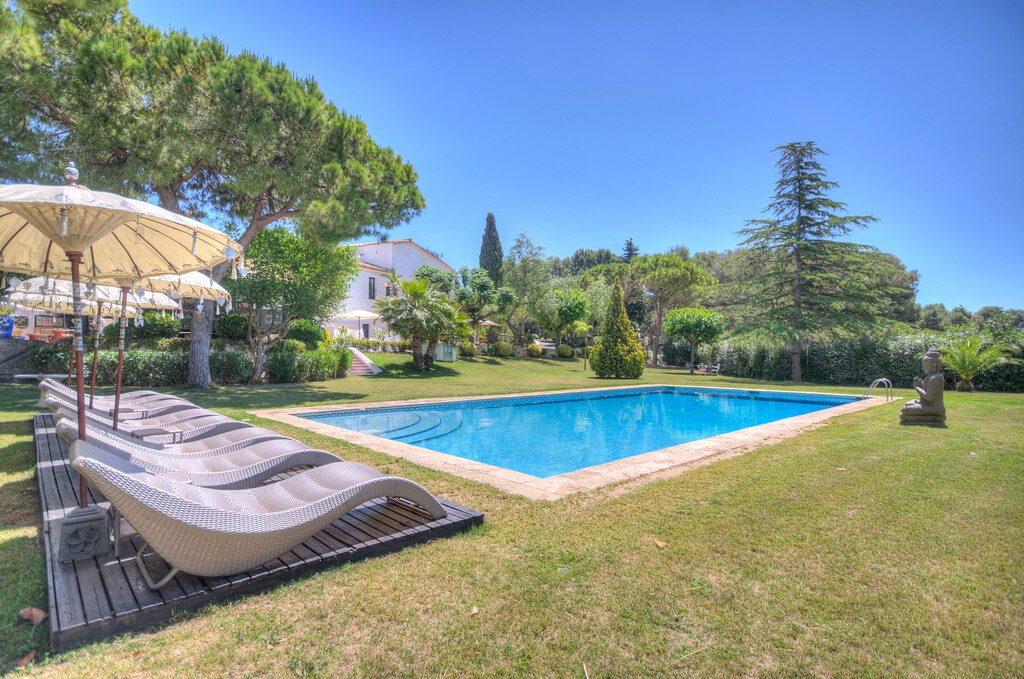 Mas Torroella is a private estate in Girona and was renovated to become a lavish venue for weddings and events. It has capacity for 250 guests, with accommodation for 22 of your guests in the main house, and 6 people in the annex.
If rustic is your style, consider the Oran Estate for your Spanish wedding venue. It has 19 guest rooms and is located in romantic Seville, a fabulous place for a destination wedding.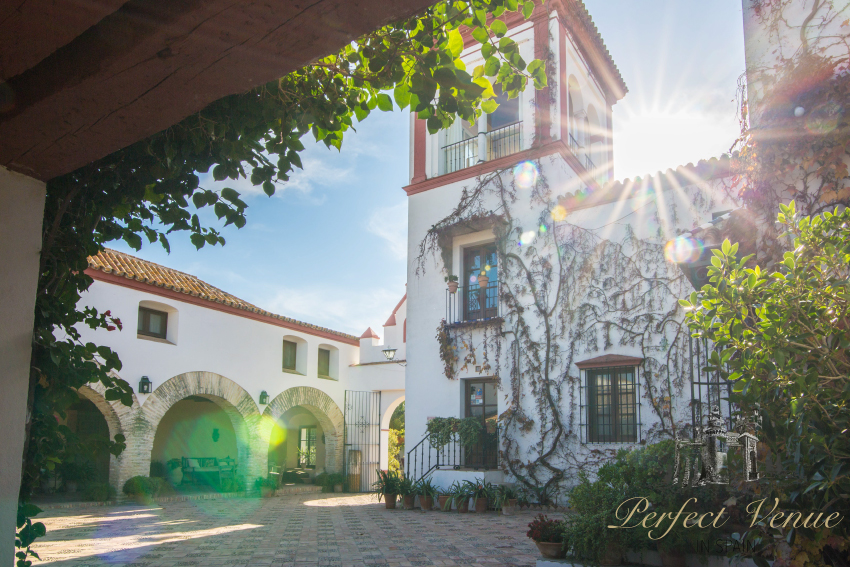 This estate is modern and bright, and is equipped with a restaurant which makes it a great choice for a wedding venue, and a spa to relax in the days before or after your wedding. It has 14 rooms and capacity for 70 people to enjoy your wedding celebration.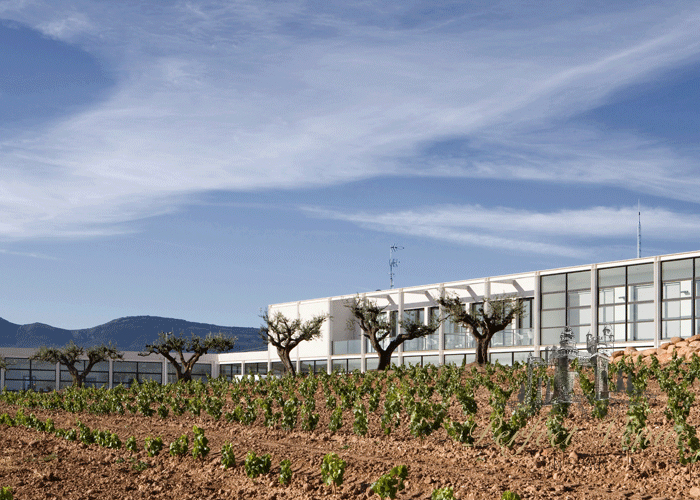 Balneario de Mondariz is located in the seaside region of Galicia, with 194 rooms all decorated elegantly and a golf course, this is a great Spanish wedding venue.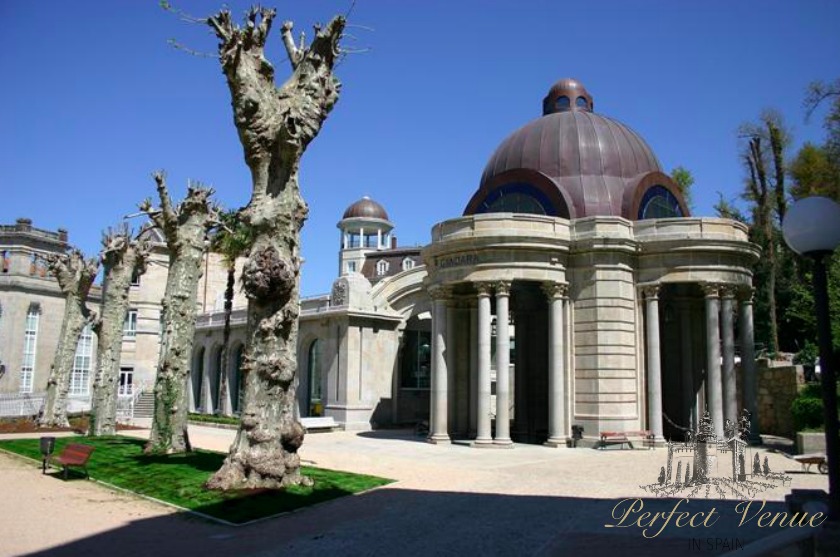 This is an exclusive state located in marvellous Mallorca in the Orient Valley, a UNESCO world heritage site with capacity for 400 people.
A modernist building of the 20th century, it is perfect for intimate weddings with up to 38 guests. It has huge gardens surrounded by lakes, trees and magical spots, this place would be a great backdrop for your wedding photoshoot.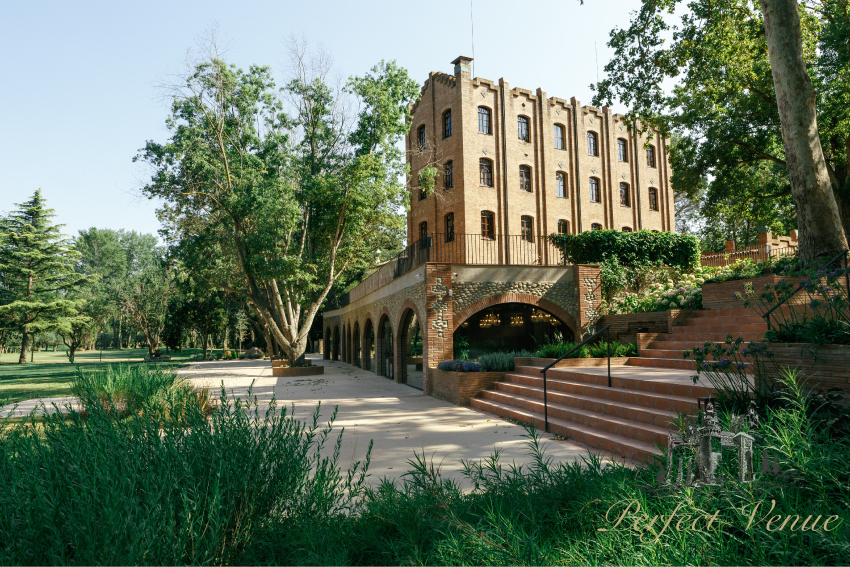 Large gardens and a tropical landscape are one of the main attractions of this estate in Sitges, suitable for weddings with up to 130 guests.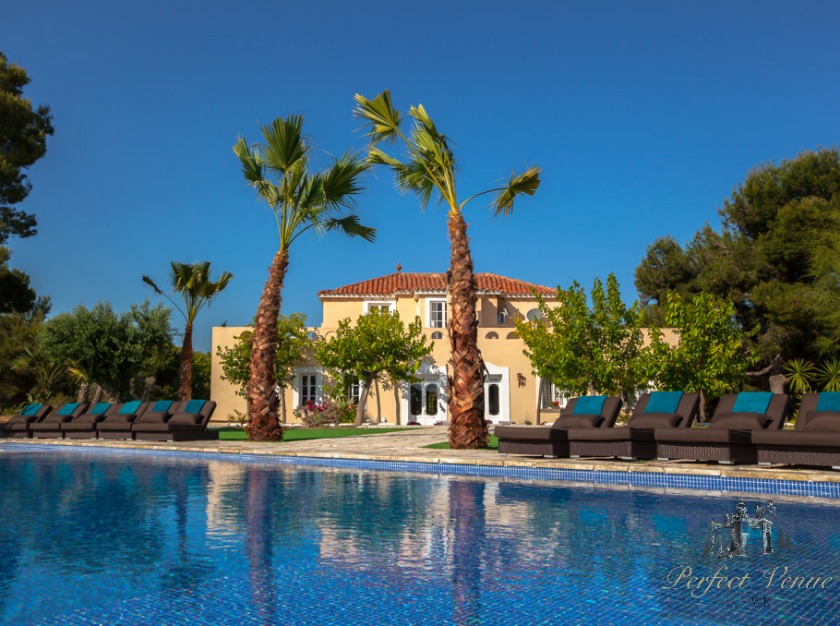 For a truly unique wedding, why not celebrate it in the beautiful, extensive gardens of an Arabian style house? Located just 25 km from Palma de Mallorca airport, it has capacity for 600 guests.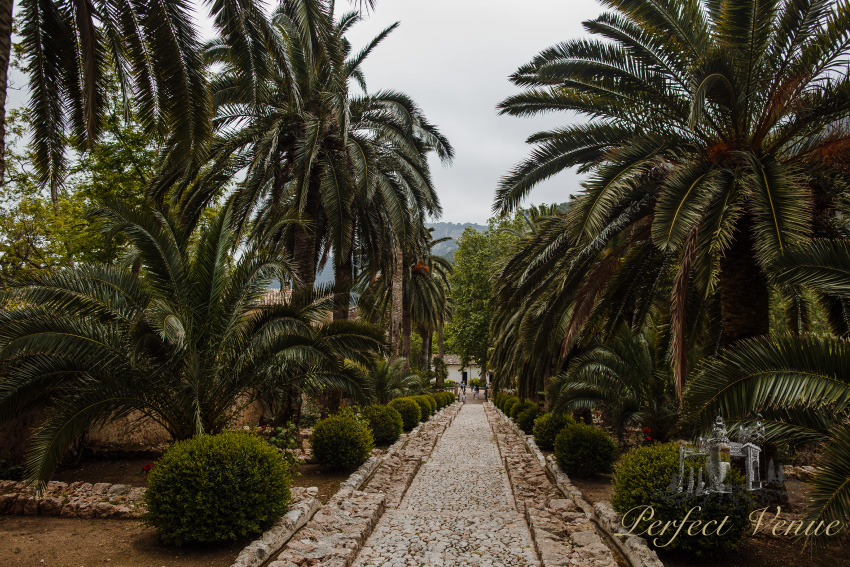 Best villas in Spain
This villa has an area of 130 hectares and was restored, yet still keeps its traditional style. There is stunning gardens and ponds to enjoy, as well as a swimming pool and amazing views, with the sea just a few kilometres away.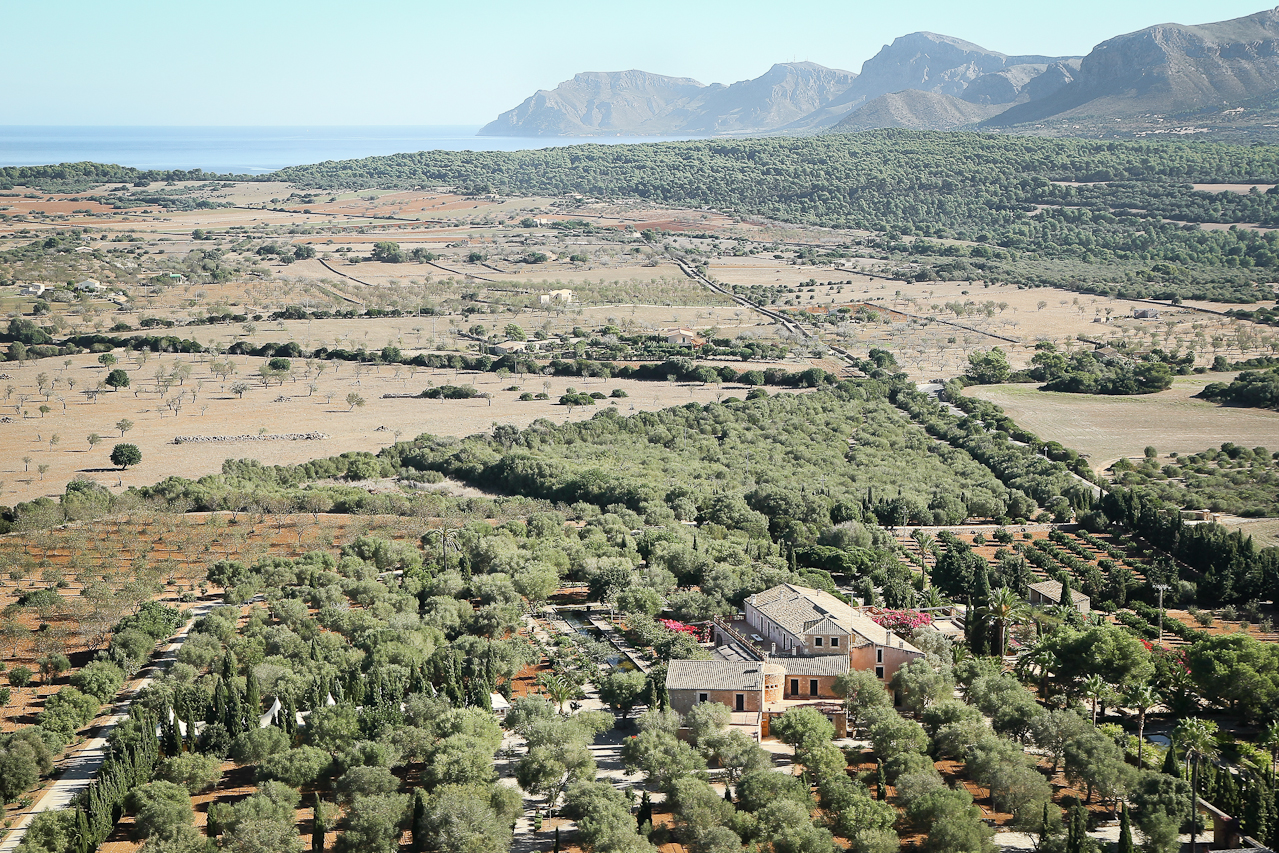 Villa Manuel is very pretty and perfect for an intimate Spanish wedding, with accommodation for 14 people in the heart of the Formentera countryside.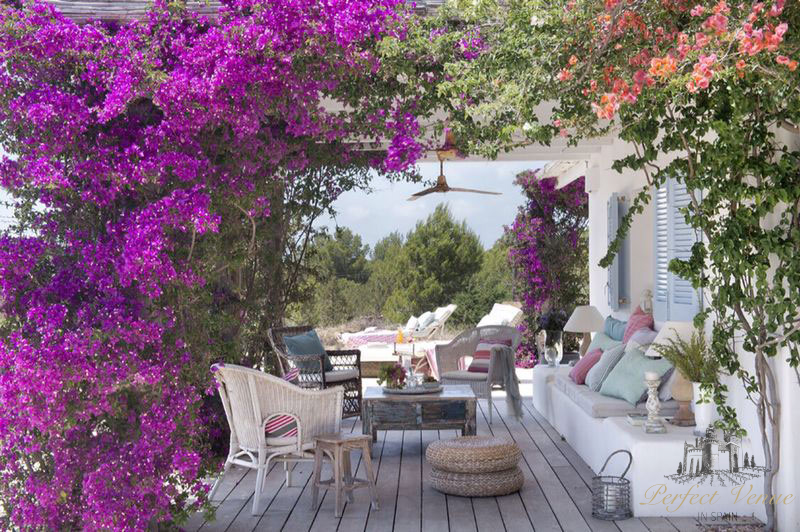 This is a dream country mansion, fully restored into a luxury villa perfect for a wedding, and why not celebrate your honeymoon here too?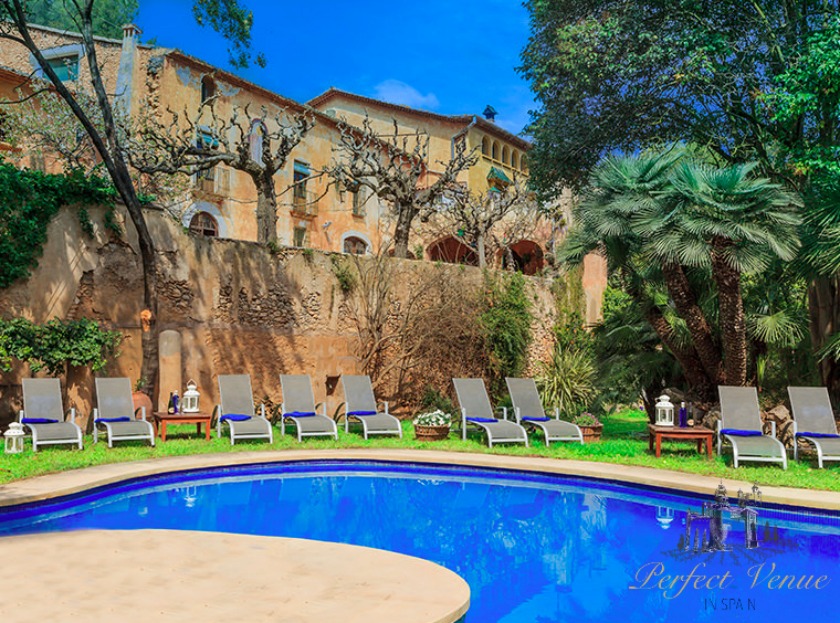 The name of this house says it all – "house of the sea" it is located right on the coast with spectacular sea views. A perfect Spanish wedding venue if you dream of getting married near the sea.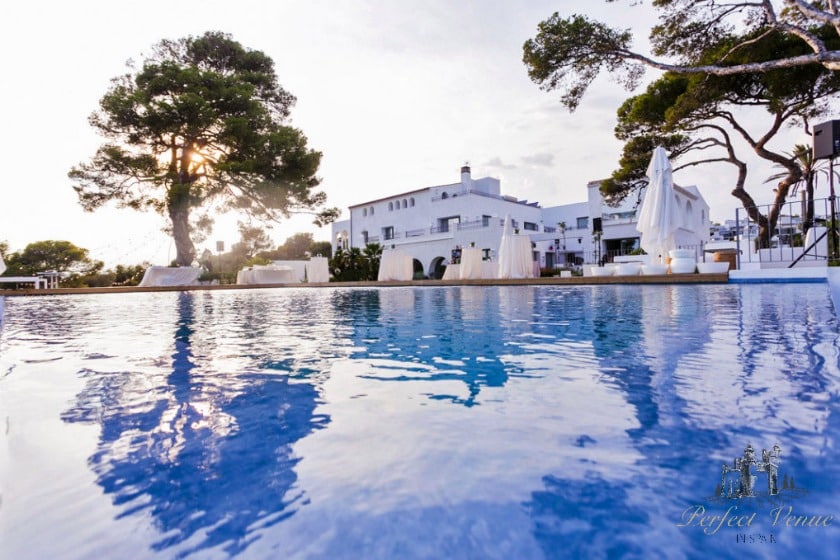 Best wineries in Spain
Olivar de Santa Teresa is a country estate that's incredible for Toledo weddings and, since 2006, offers a unique scene surrounded by nature that can celebrate any sort of event inside. The country estate is located in Torrijos, a small little place in Toledo, and covers an area of 50,000 m2.
The venue has any sorts of installations, gardens, patios and magnificent crystal porches where you can celebrate a dinner, ceremony or party . It also includes a cafeteria, private parking, games area for the little ones and disabled access.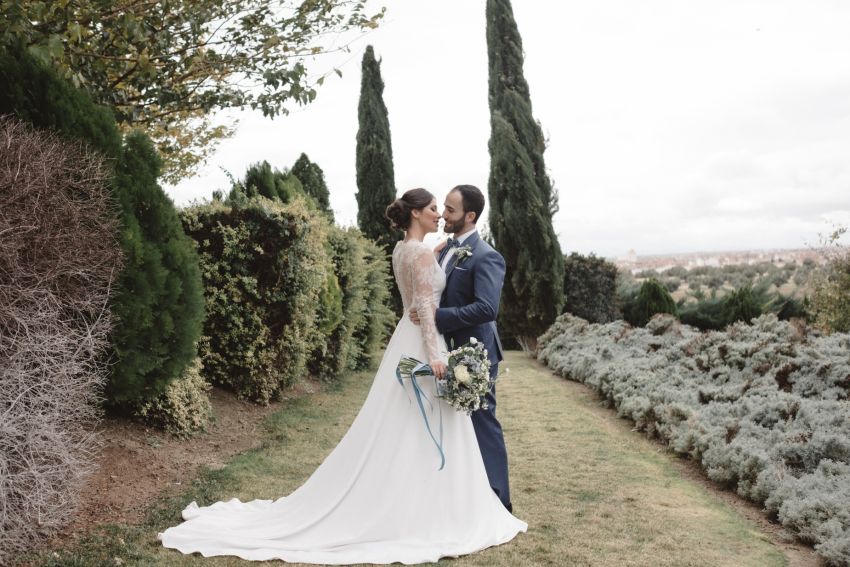 Vineyard Francisco Gómez is a wedding venue in Alicante, located in Villena with 3500 hectares of land where vines and olive trees are cultivated following the biodynamic method, that is, respecting the traditional harvesting method.
The impressive facade of its main building belongs to a Jerez palace from 1792, which was moved there, and later, mounted stone by stone. In addition, the cobbles of the esplanade belong to a plaza in a town in Extremadura.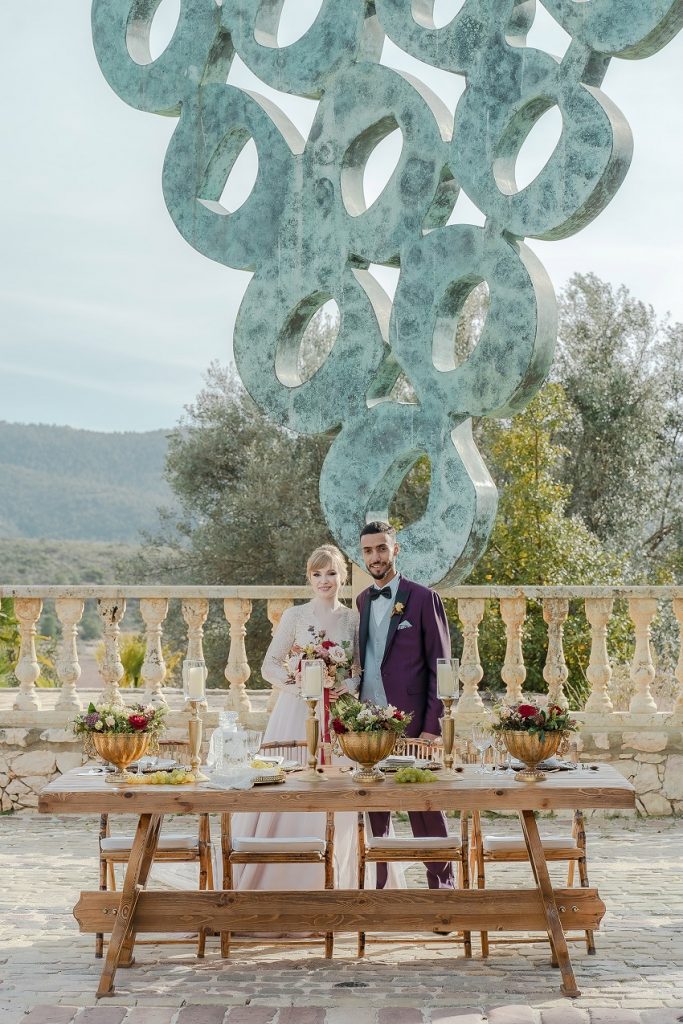 With capacity for 400 guests, and different areas for different parts of your celebration, this winery is perfect for a unique, beautiful day. It is located in the Community of Madrid and you can experience a truly authentic Spanish wedding here.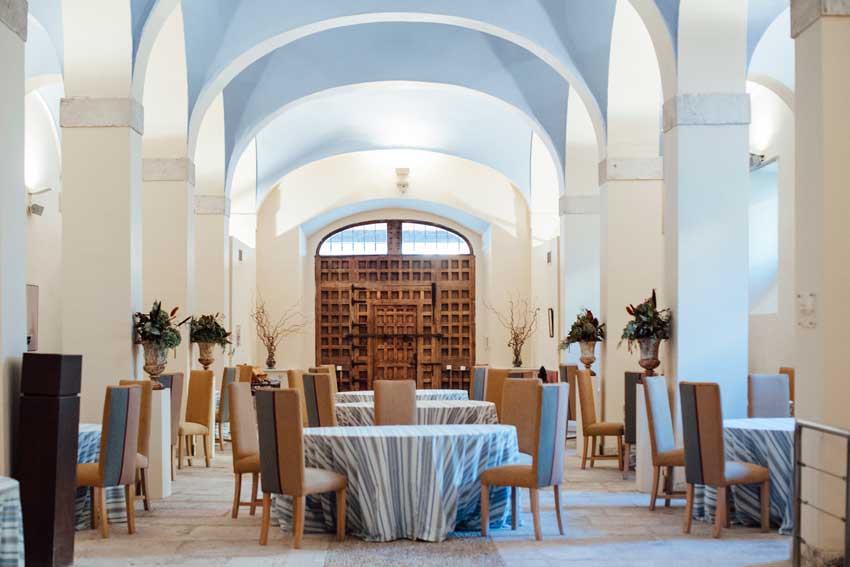 Palacio Tondón is a unique architectural complex of vineyards and mountainswhere tradition and history merge along with innovation. It is located in the municipality of Briñas (La Rioja), a few minutes away from the Barrio de la Estación. Its centenarian 7 wineries create the perfect spot to delve into the thrilling world of the wine and to celebrate a wedding in a palace. This hotel which was built in the 16thcentury has 33 bedrooms where style, elegance and comfort fuse for the couple as well as for their guests, offering them the best commodity as possible during the wedding night.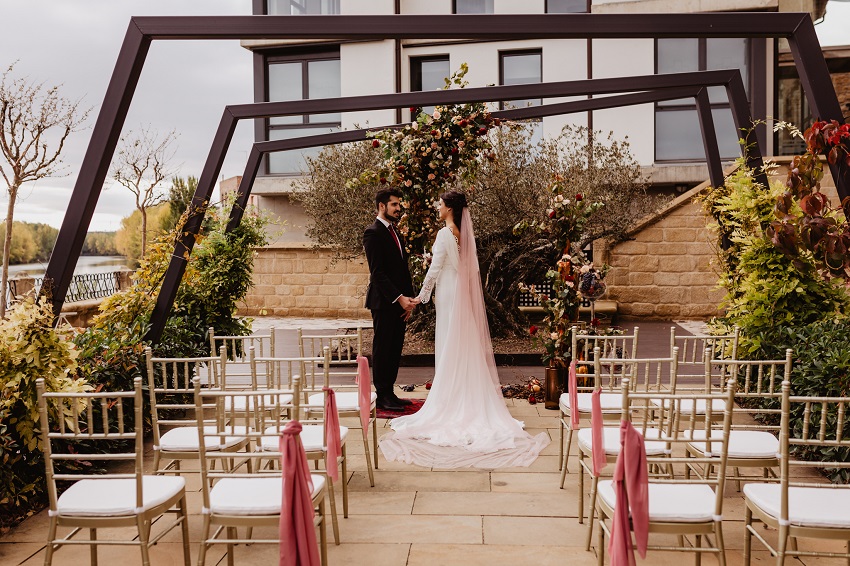 Surrounded by nature thanks to its big gardens, rivers and vineyards, and a very peaceful setting, Villa Lucía is perfect if you want a secluded wedding.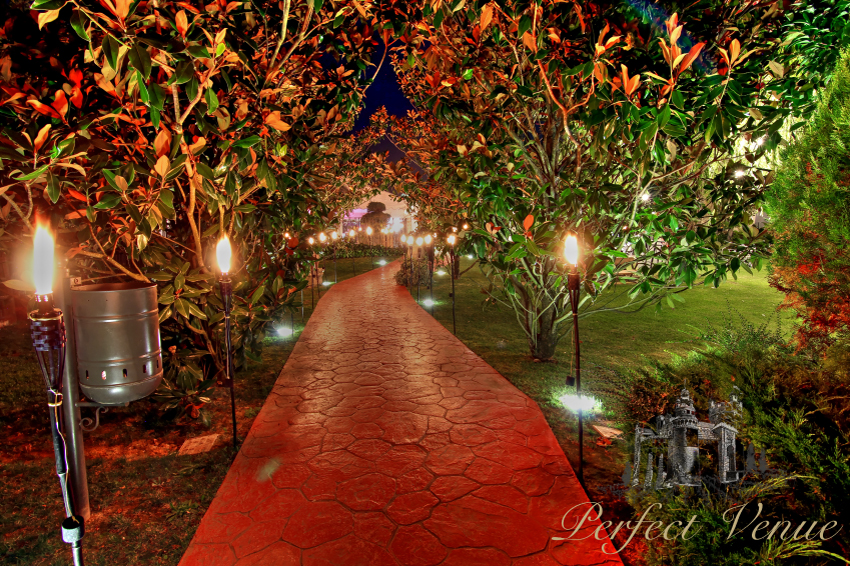 Best venues for a beach wedding in Spain
Celebrating your wedding on a yacht on the beautiful Mediterranean Sea would be unforgettable. It is a luxurious yacht with a jacuzzi on deck and don't worry about catering because there is also a large kitchen for caterers to use.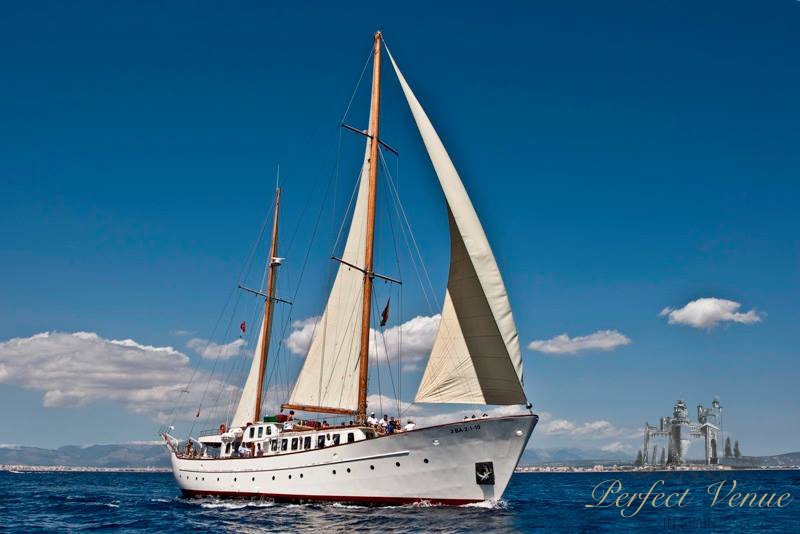 A beach wedding is the dream of many couples getting married, and Alicante is the perfect place to do so. You have the option to choose the type of ceremony you want as well as the decoration.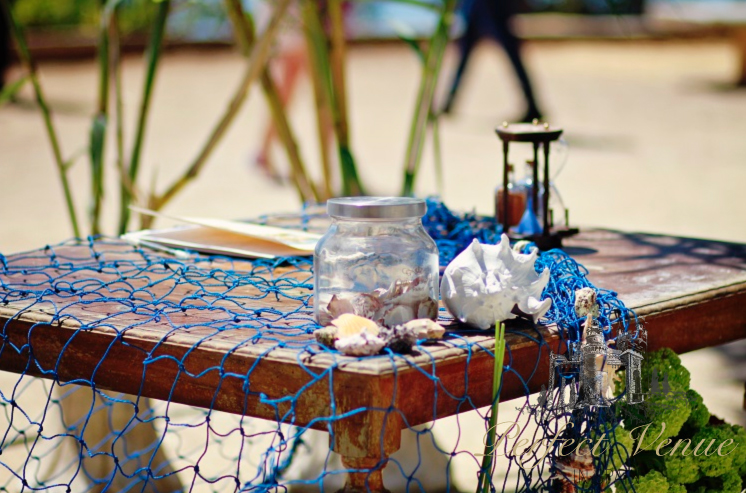 Celebrate your beach wedding in Arenys de Mar in Barcelona, ​​and a delicious seafood banquet in the restaurant next to the beach.
Best hotels in Spain
Complete with 136 rooms and stunning interiors, this hotel is full of San Sebastián history and culture for an unforgettable wedding day.
A more modern hotel, Hotel Aire de Bardenas is located in a secluded area next to the Bardenas Reales National Park, perfect for a private wedding.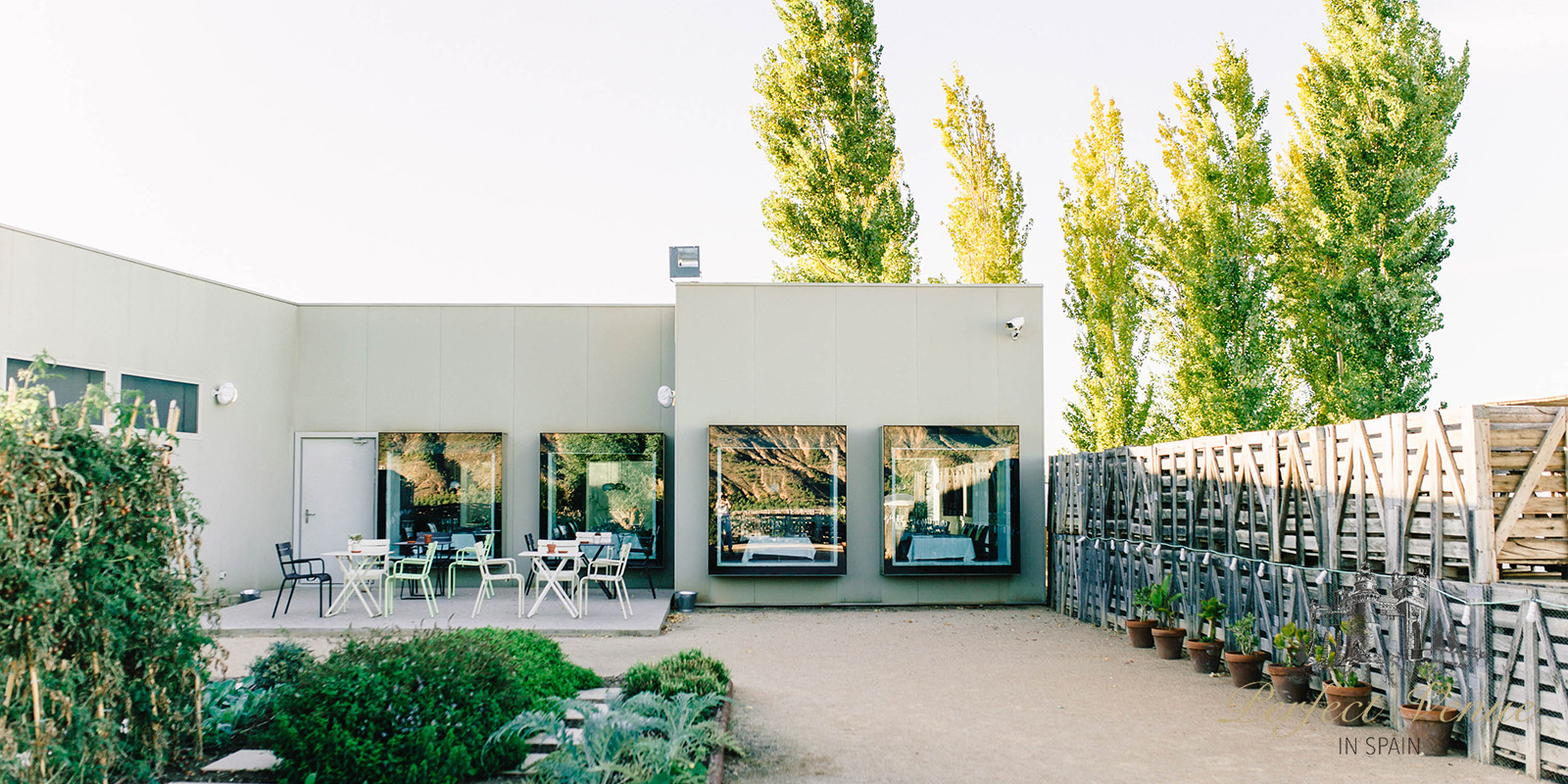 Built in 1666, this is a hotel in a traditional castle style, which has capacity for 300 guests and can also provide accommodation with its 19 bedrooms.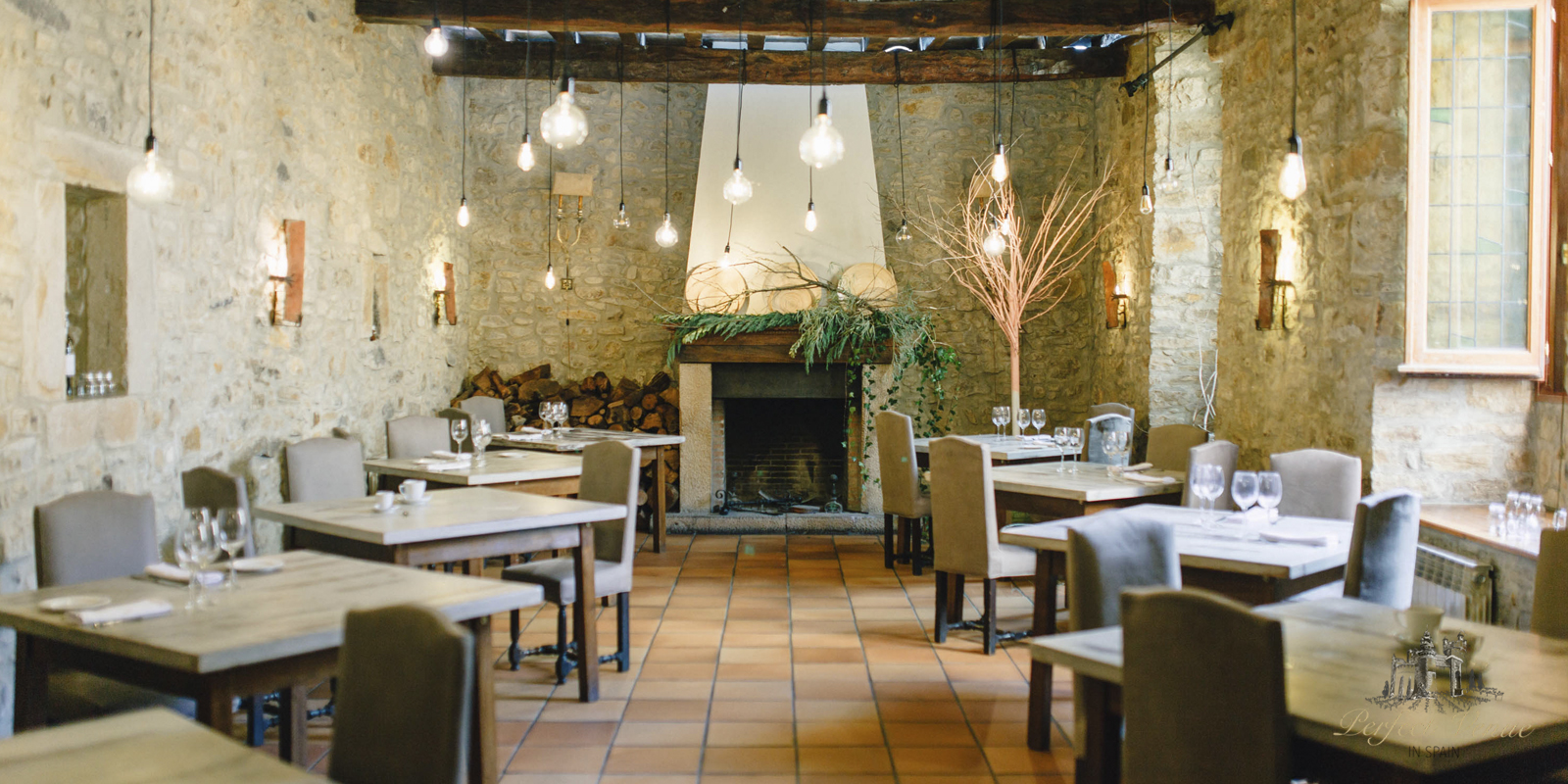 ME Ibiza is a fantastic resort located a few metres away from the S'Argamassa beach in Santa Eulalia in Ibiza. Its location is perfect and has a multitude of venues ideal for romantic getaways or any other sort of celebration or event.
"Radio Rooftop Bar' is one of the most impressive areas of the complex; it's a place that has 360º view over the S'Argamassa Bay. In the menu you will find a large variety of dishes and fusion cuisine. It also has a rooftop infinity pool with sunbeds which you can relax on.
Equipped with fantastic outdoor space a luxurious, traditional interior, and with 40 bedrooms it is a super venue for your wedding in Spain.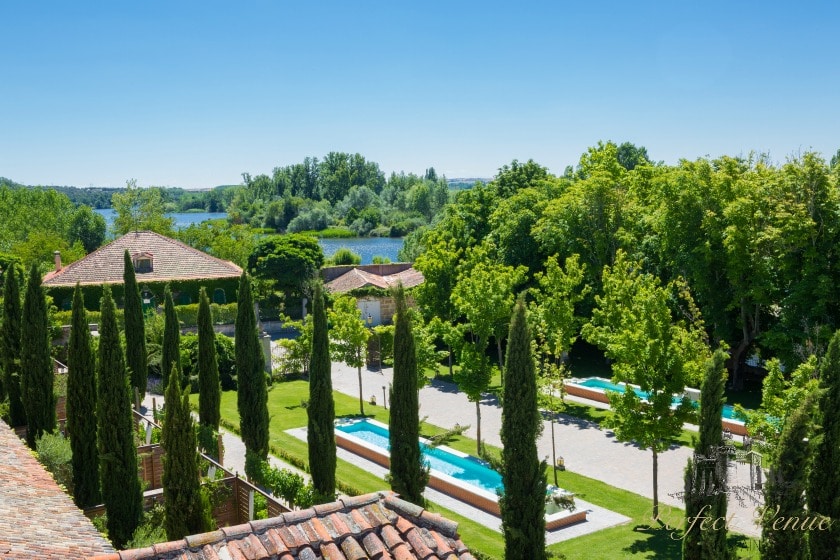 El Salobre Hotel Resort & Serenity, located in the countryside south of Gran Canaria, is a singular 5* resort perfect for enjoying a fantastic holiday or any type of event. The hotel offers some spectacular views of the mountains and the sea, as well as having a golf course, various pools with different depths and 313 rooms with sunbeds on the balconies.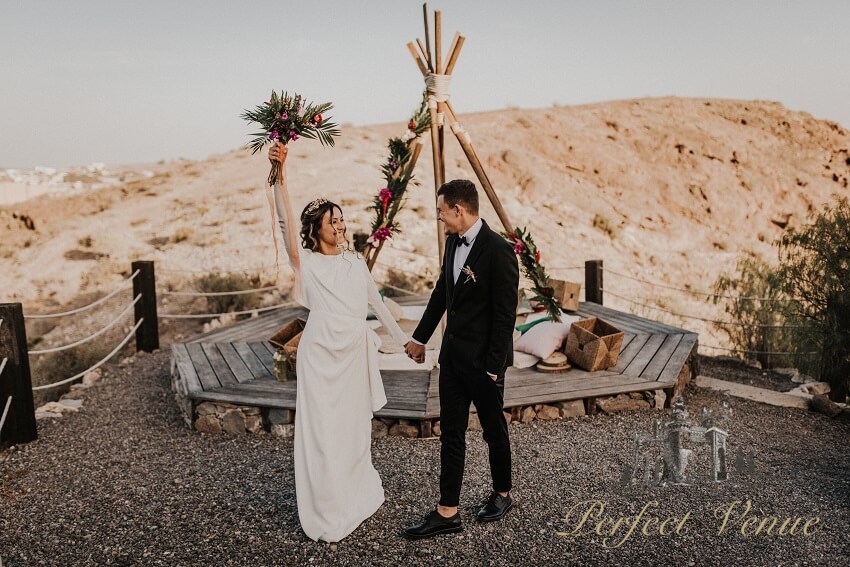 Hotel Botanico is a 5* hotel located on the Canary Islands. It is perfect for a large wedding, as it has 252 rooms located over 5 floors.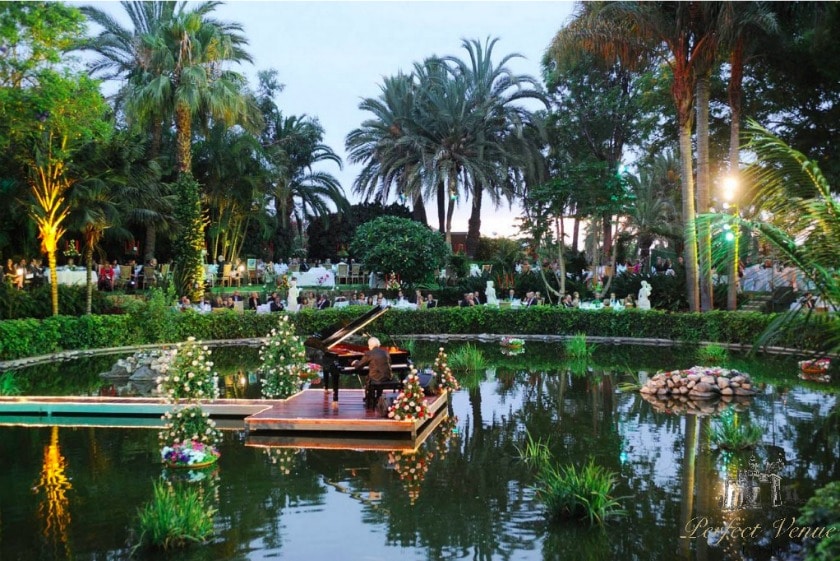 Best restaurants in Spain
This restaurant is located in the beautiful city of Seville and will give you a modern fine dining experience for your wedding day overlooking the Guadalquivir River.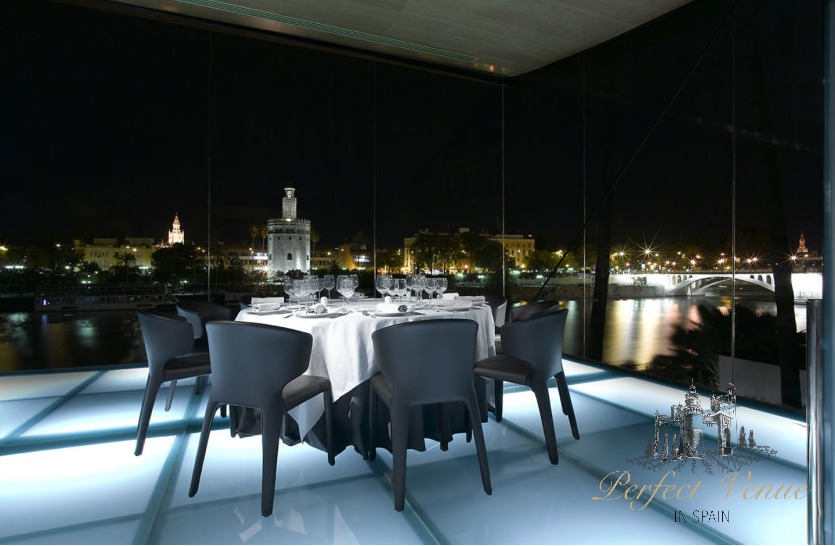 Awarded an unbelievable 3 stars from the Michelin Guide, you can be sure that your wedding will have unforgettable food. It's a luxurious Spanish wedding venue in Barcelona and you wouldn't regret choosing it.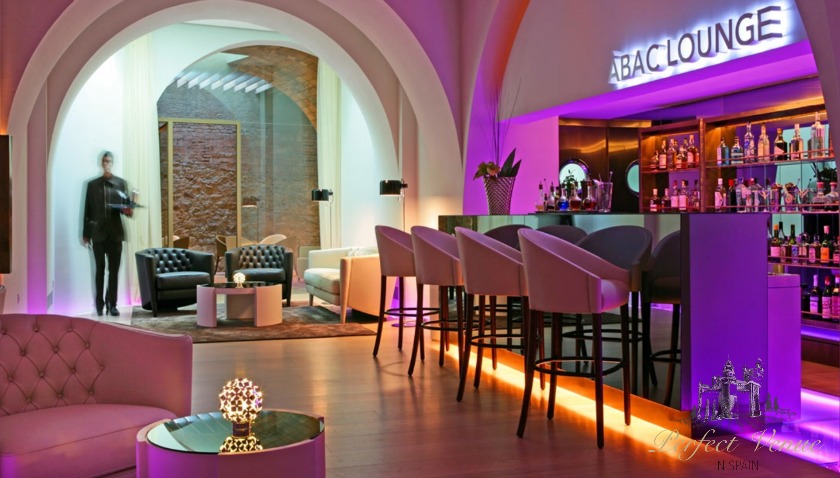 An amazing restaurant located near Granada, it has both indoor and outdoor space for you to enjoy your Spanish wedding day, so you don't have to worry about the weather forecast.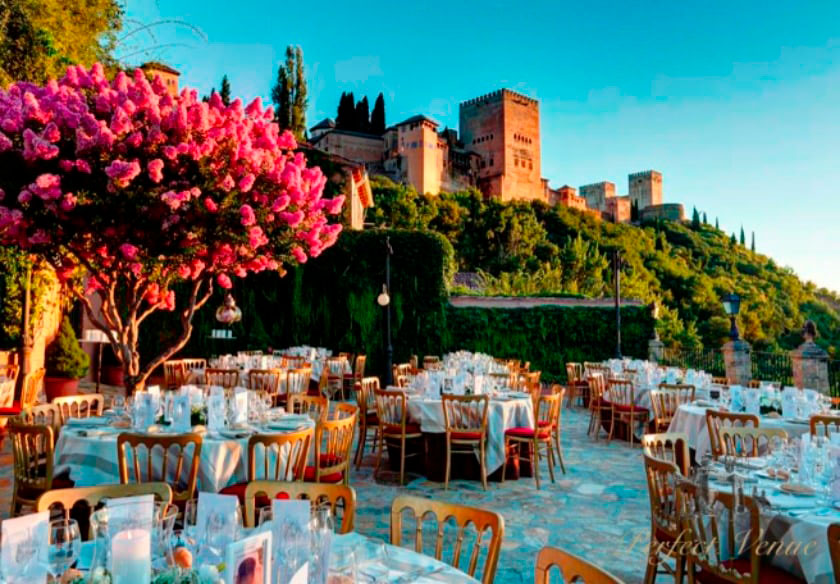 If you have more questions or you want us to help you find the best Spanish wedding venues, you can write us at info@perfectvenue.es.