Time goes by and with it love becomes stronger and more consolidated. Love ties are getting closer and more and more stable.
For any couple it is necessary from time to time to escape and recover all of the excitement and magic, and what could be better than to do that on the day of your anniversary? It is a perfect opportunity to keep the flame of love alive.
With the celebration of 10 years of marriage, we have the aluminium weddings. Reliving all of the memories that you have created together and all of the achievements and successes that you have experienced as a couple.
It's time for celebration! And the destination we propose for this is Catalonia. Why this region? You will find out once you finish reading this article, and you will be surprised by the amount of exclusive venues and ideas for couples that there are in this region!
Are you ready?… Let's go!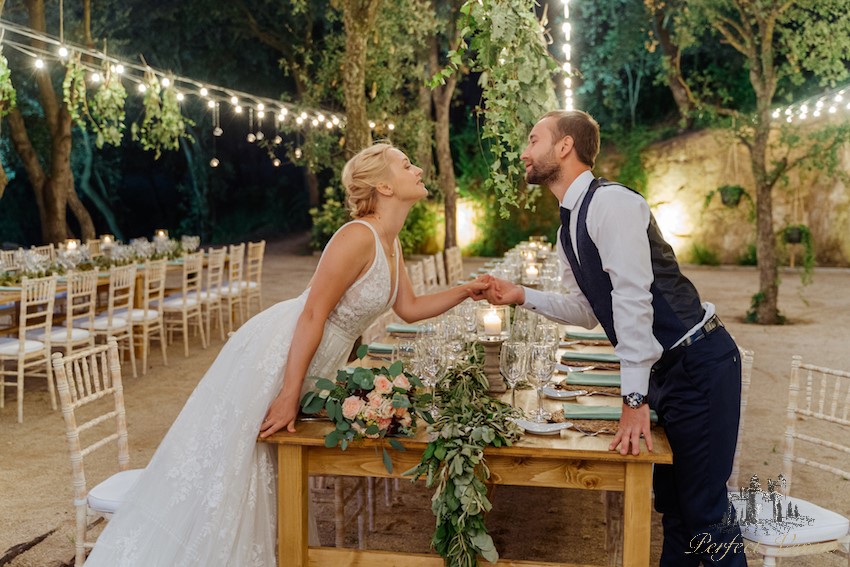 Mas de Sant Lleí is a spectacular wedding venue in Barcelona, just 15 minutes from the city centre. It is an incredible stately home built in the 12th century, consisting of more than 40 hectares and 30,000 m2 of beautiful gardens cared for down to the last detail.
The farmhouse, located in a protected natural park and with spectacular views of its privileged surroundings, was classified as a Property of Cultural Interest by the Generalitat de Catalunya in 1994. In addition, the property boasts an elegant decoration, charming rooms, two heliports, easy access and a private parking for 200 vehicles.
Finca Mas de Sant Lleí has all the necessary facilities to hold a dream wedding inside. Its natural environment, its team of professionals, the varied banquet menu and its dedication to personalizing each wedding make this estate a perfect place to celebrate any kind of wedding. It has a capacity for 500 guests.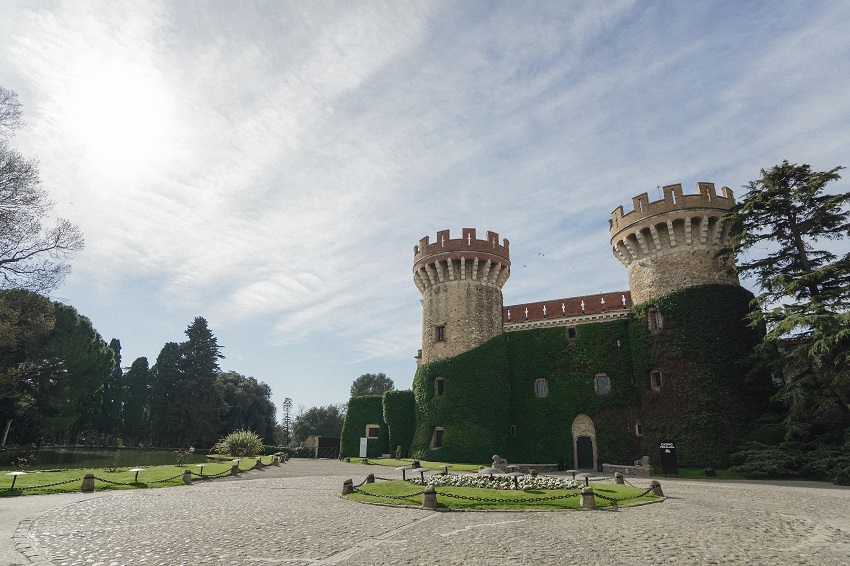 The Peralada Castle is located in the centre of Alt Empordà (Girona), very close to spectacular natural landscapes such as the famous Costa Brava or the Aiguamolls del Empordà. The castle, which has been declared a Property of Cultural Interest, is made up of an 8-hectare estate that is ideal for holding any type of event surrounded by history and nature.
Castillo Peralada is part of the Peralada Resort, a leisure oasis comprising of a five-star hotel, a casino and a wonderful range of cuisine. The catering team will meet all the gastronomic expectations of its clients thanks to the creativity of its dishes cooked on site.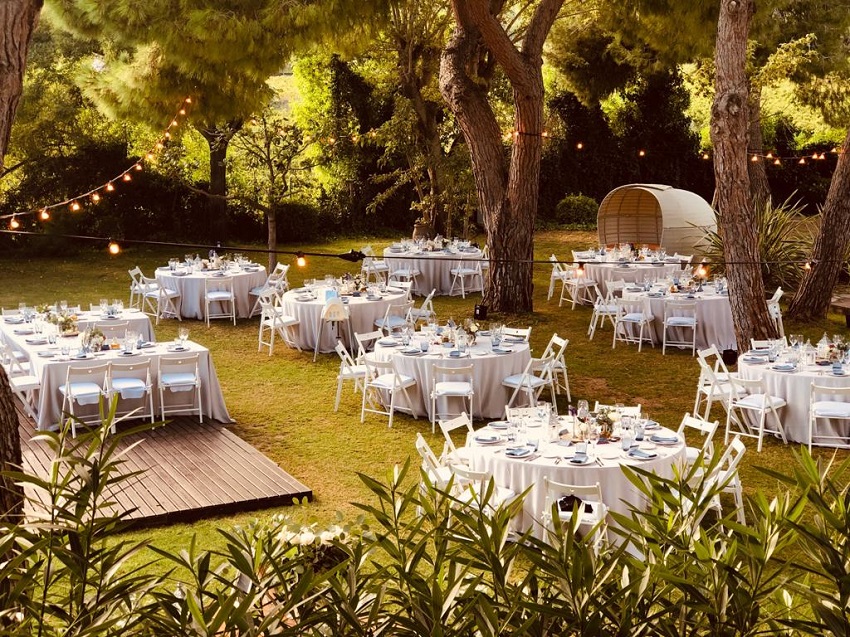 Can Parès is pure history, an old manor house that still preserves the original character of the period, specifically from the 16th century. These elements have been preserved with the touches from the modern era.
At this venue, surrounded by the vineyards that the monks planted their grapes during the 15th century, there are also views of the Torre del Veguer, the famous cellars that have been declared to be a historical monument.
Also, with its 10 rooms perfect for couples, 20 guests can stay in this idyllic setting and enjoy its facilities, as well as its swimming pool surrounded by grass, hammocks and parasols.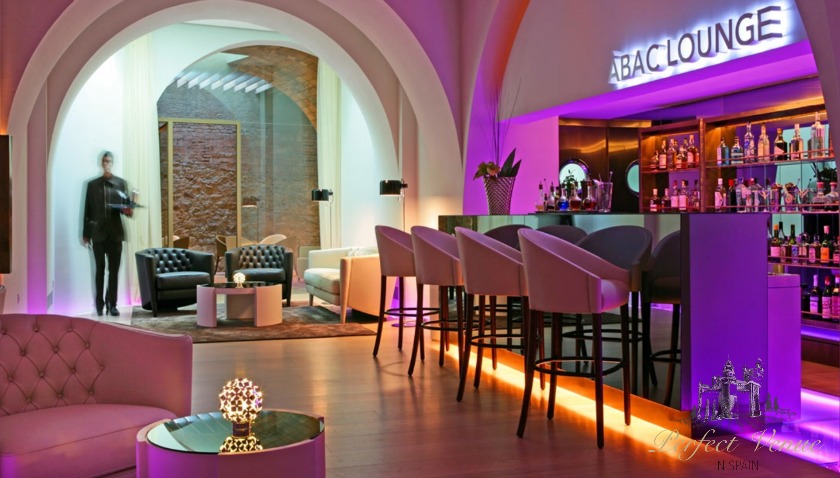 This hotel-restaurant is perfect to enjoy a different and exclusive evening, in a magical setting such as these large gardens located in the heart of Barcelona, specifically in the upper area of the city, in Sarriá-Sant Gervasi.
This building is a beautiful house which was formerly home to the bourgeoisie, and has spectacular views of the gardens of La Tamarita and Plaza Kennedy.
The entire 100-year old complex, which consists of two buildings, is connected to a large garden, which has also been declared a Monument by the Barcelona City Council.
It also has a glass pavilion with wooden lattices that lead out to the garden, uniting nature and architecture, to make you fall in love with this venue even more. And as an activity during your stay…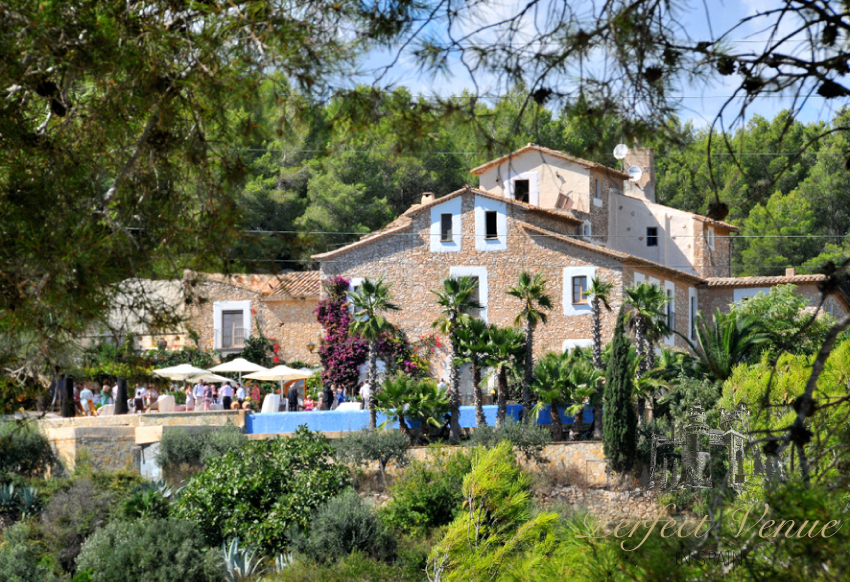 This fortified farmhouse, which is only 2 km from Sant Pere de Ribes in the province of Barcelona, dates back to the 16th century and is a basilical construction that was used for years for wine production and agriculture.
Completely renovated, reformed and full of light thanks to all of its terraces, balconies and windows, it also has all the comforts to make your stay a unique experience.
It still preserves the original wine cellar and wine presses, areas where you can enjoy a few glasses of wine while making a toast to your love or while walking among its almond, walnut and olive trees…
And that's not all! Because the farmhouse has 13 most exclusive rooms in which to spend the night, an outdoor area, an infinity pool, a chill out space … more romance? Of course, with a couple's picnic.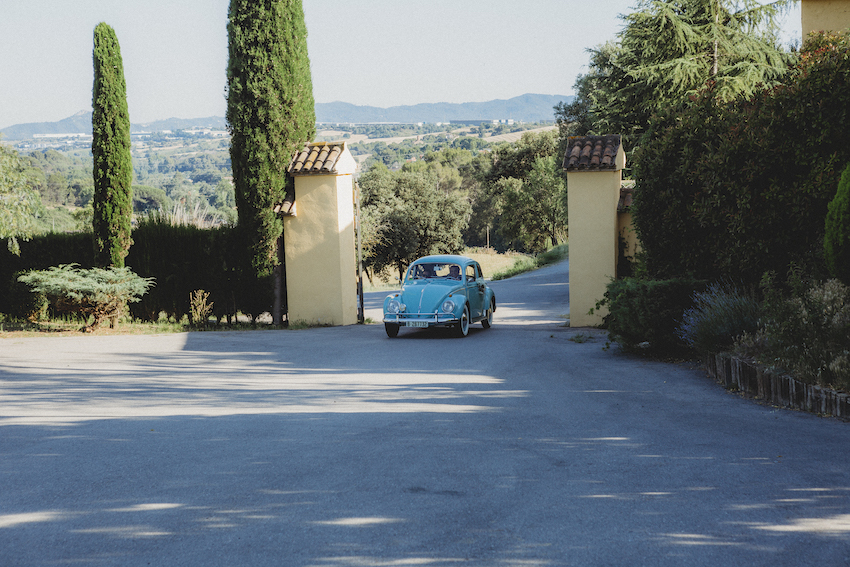 Welcome to Can Mauri! One of the most exclusive restaurants in all of Catalonia, with indoor and outdoor spaces, terraces, gardens… perfect for your outdoor celebration in the midst of nature!
Inside this farmhouse you will find all the essential facilities to make your stay as comfortable and pleasant as possible, among walls full of history, warm light lamps that flood the spaces with romance, lounges…
But the most important thing: its gastronomy, because it has a wide range of culinary options that are adapted to the most refined palates, where quality shines through. In addition, the restaurant has its own farm and an orchard!
And to make your stay even more romantic and luxury: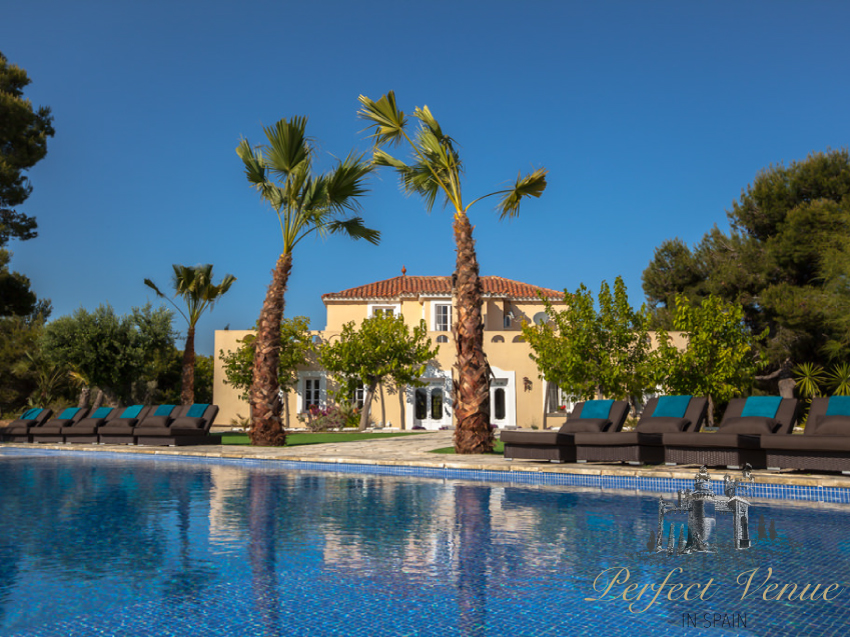 We travel to Sitges, and in the heart of the Garrafa Natural Park we find an exclusive and luxurious 400 m2 property full of gardens and tropical vegetation where we can spend the night in a luxurious room, with an infinity swimming pool and entertainment areas.
Servais and Helena, the current owners, renovated and revitalized the interiors without losing the essence of the villa and provided it with all the comforts of a luxury 21st century home.
In an exceptional environment excluded from all noise, this house is perfect to celebrate your anniversary in the most charming way possible, as it is luxuriously furnished, combining the charm of the old farmhouse with a fresh and contemporary style.
And the luxury and exclusivity continue. How? read on!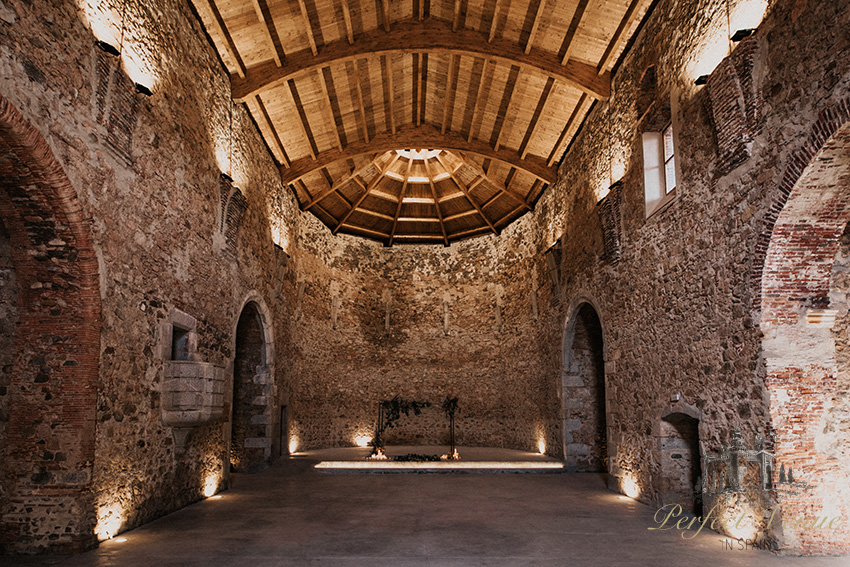 This authentic Franciscan monastery is full of history, as it was built on a 13th century chapel and supported in 1690 by Francis of Bournonville. In the 18th century it was restored and later acted as a farmhouse.
The Catalan house is located at an altitude of 600 metres in the Guilleries mountain range and in front of the Montseny Natural Park, in the Catalan province of Girona.
What couple would not like to spend their 10 years of marriage, their aluminium wedding, in a spectacular 18th century Catalan house?
And what's more, it has 2000m2 of beautiful gardens, a chill-out zone, a swimming pool with jacuzzi, a professional kitchen and incredible views!
And to get out of the historical surroundings and into the luxury and modern world, there is nothing better than…
Now you have a lot of ideas for celebrating together with your partner in the region of Catalonia! Because the celebration of 10 years of marriage: the aluminum wedding, is only once in a lifetime!
Don't miss out on taking a look at our search engine, because Catalonia is full of many more exclusive venues. Discover them all at Perfect Venue!