Don't give it any more thought, because if you were looking for a luxury villa in Altea, we can assure you that with this article, you've already found it.
Located between the sea and the mountains of Altea, on the marvellous coast of Alicante, and in a luxurious and unique residential area, we find a luxury villa to offer you and your guests an event that exceeds your expectations.
Celebrating an event and/or staying in an emblematic house is a sign of excellence and privilege that no one would want to miss! 
Therefore, below, we will show you this incredible villa that you can find in Altea with a classic and elegant decoration, we will also tell you what its three floors are made up of, where it is located, the environment that surrounds it as well as the amenities and the facilities it has.
You won't want to miss it!
A luxury villa to host events and stay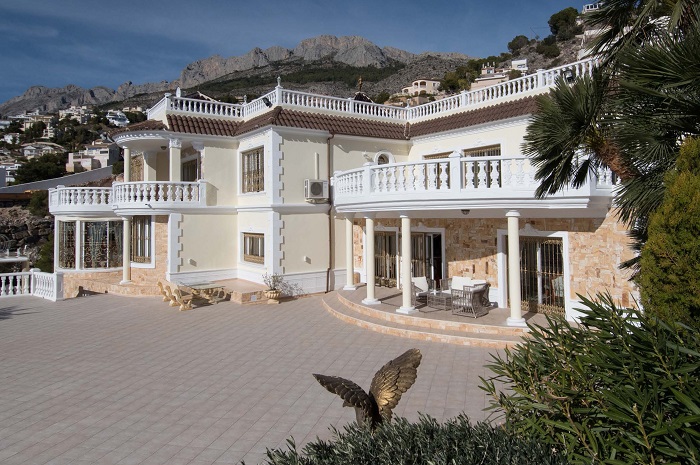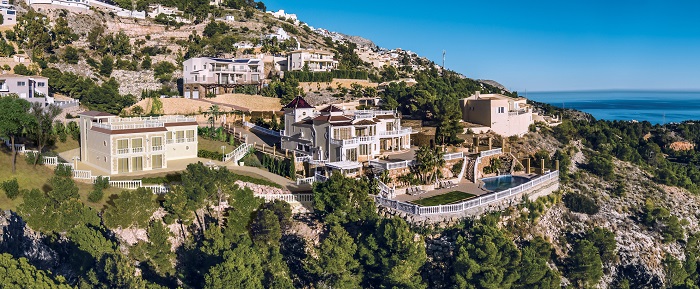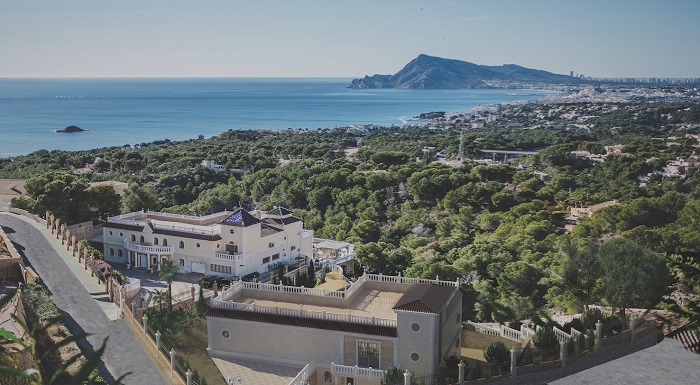 Heading towards the Costa Blanca and towards Altea, specifically to the Ramblas streets (Calle de Las Ramblas), we find this authentic luxury villa, an exclusive proposal to stay and carry out any event.
This villa is the perfect setting to gather your loved ones: family, friends, colleagues, etc. to carry out a small and elegant event. From a wedding with all of its moments (ceremony, cocktails, banquet, after-party, honeymoon, brunch the next day…) to a christening, communion, anniversary…everything you could wish for!
With this villa you will be able to offer a wide range of services keeping with the villa and the environment: elegant, exquisite and select.
A classic decoration full of elegancy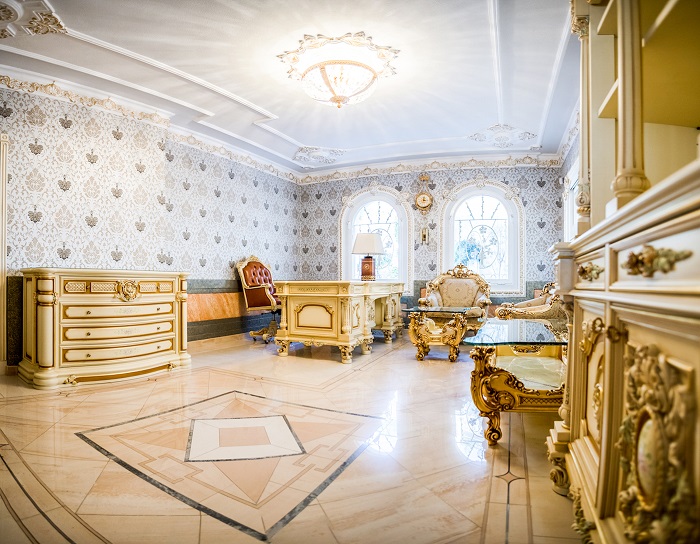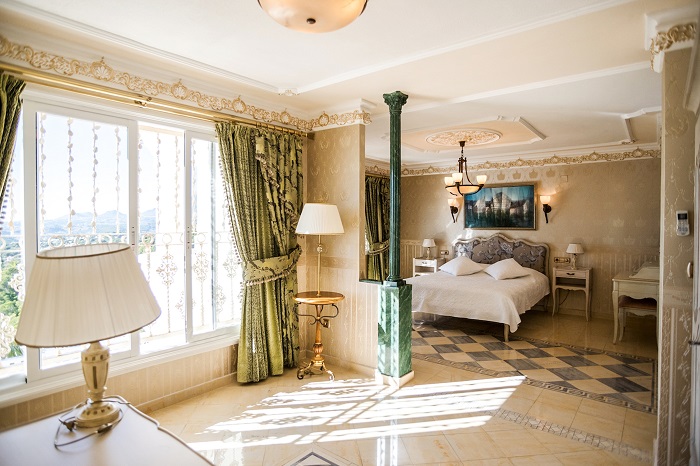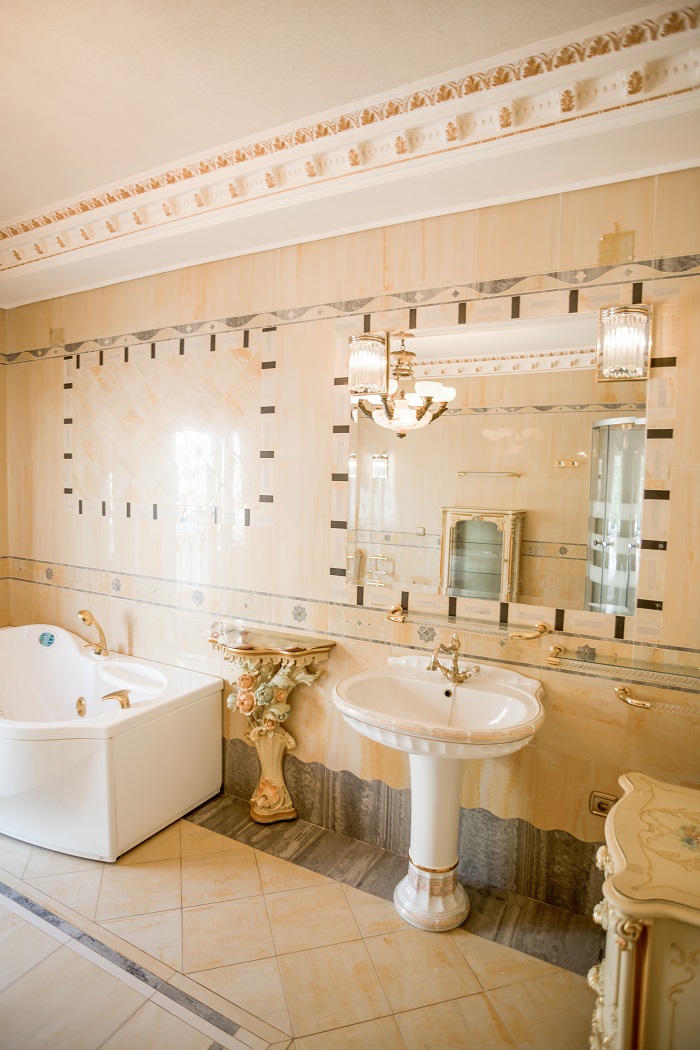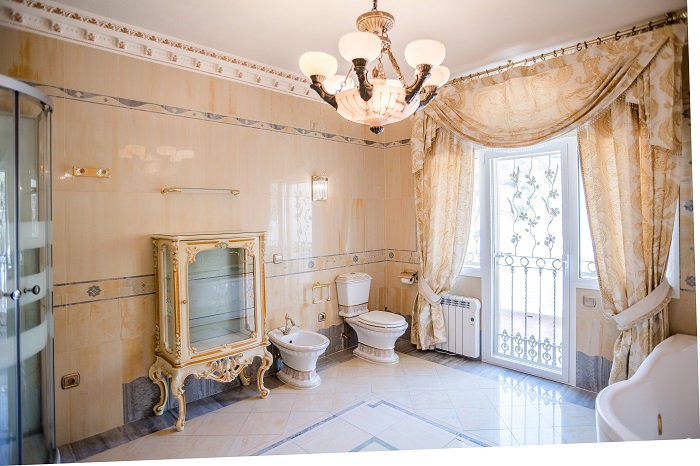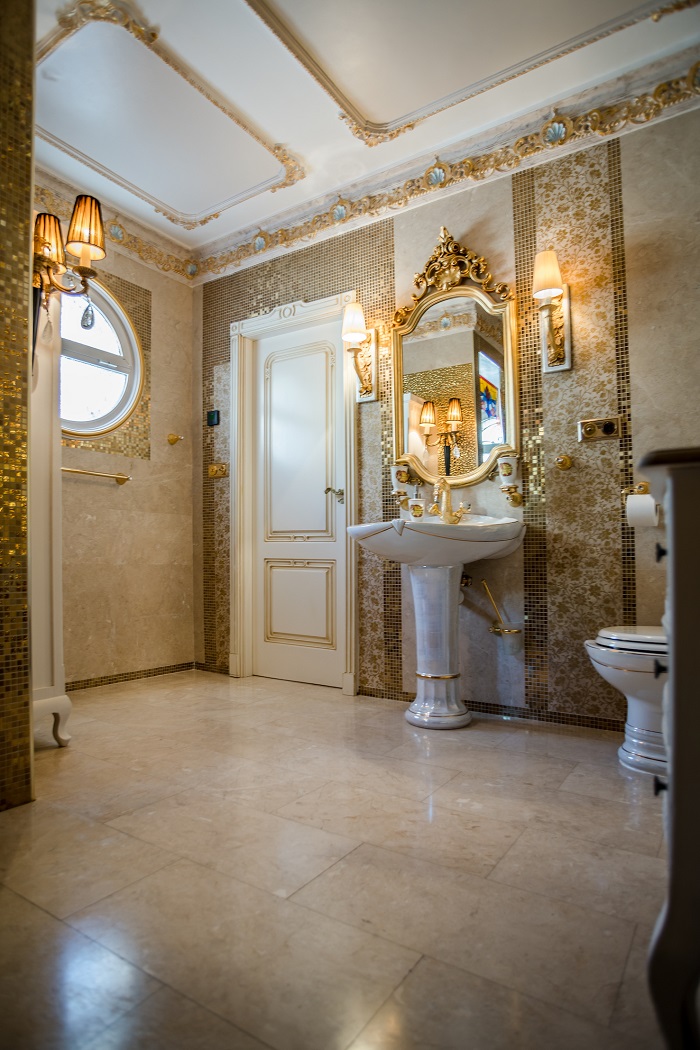 This is what the decoration of the rooms of this villa is like that, in addition to being very spacious and having extraordinary lighting, make up a climate full of romance, warmth and serenity thanks to the combination of the predominant colours: whites and creams.
The colours blend with the colour of the wood, the elegant curtains, the charming upholstery and the antique touches of the classic furniture, since the decoration is a traditional, not at all minimalist.
The old furniture of the villa is inspired by the Renaissance, Baroque, Rococo or Neoclassical times, recalling illustrious people such as Marie Antoinette or Louis XV.
In this luxury villa in Altea, you will be able to explore its rooms with atmospheres filled with antique pieces, accessories everywhere, exclusive fabrics…that go together perfecting with its turned-leg tables, sofas, armchairs, chairs with ornate wood and cabinetwork.
You will also be able to admire chandeliers, metal and bronze candelabras, large candles and vases with harmonious flowers and even animal skin rugs.
This villa creates a unique atmosphere that will leave your guests speechless when they see it. 
3 floors to get lost on in the villa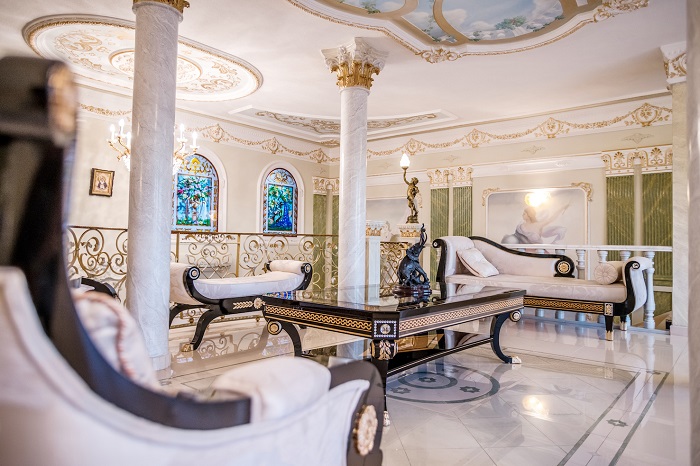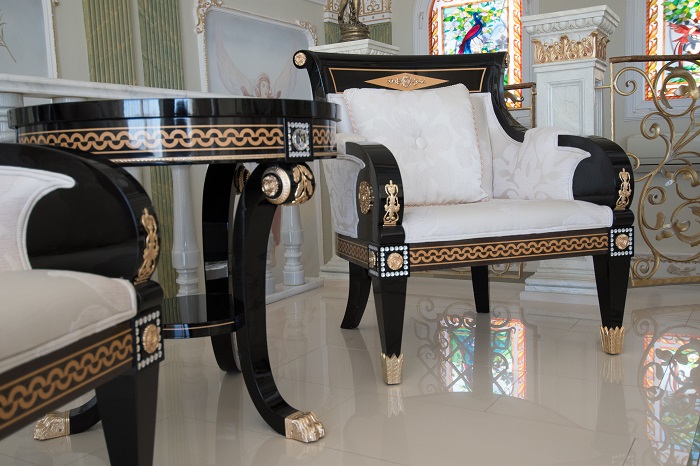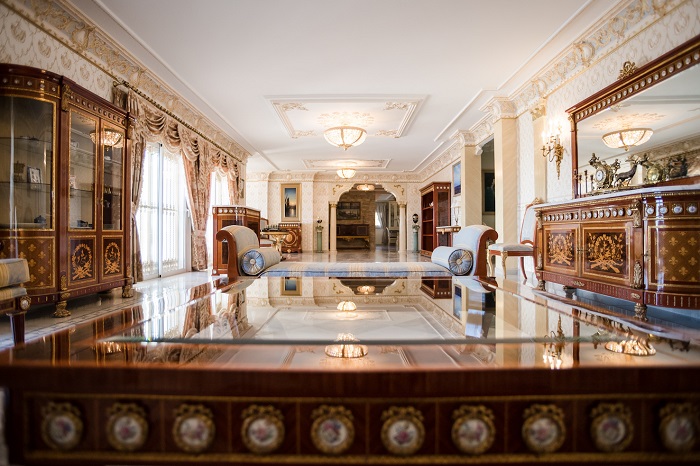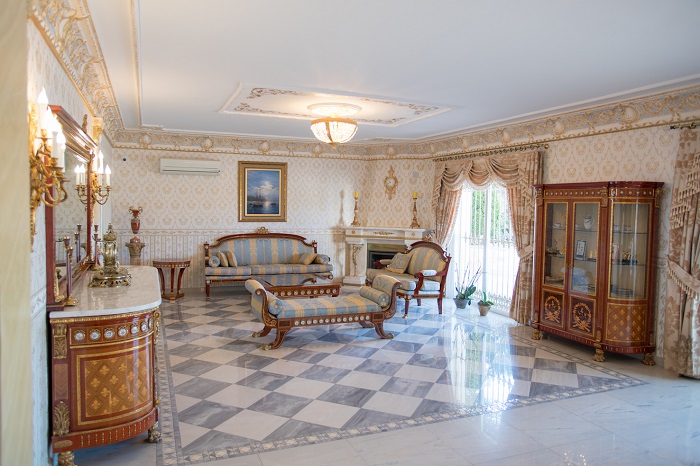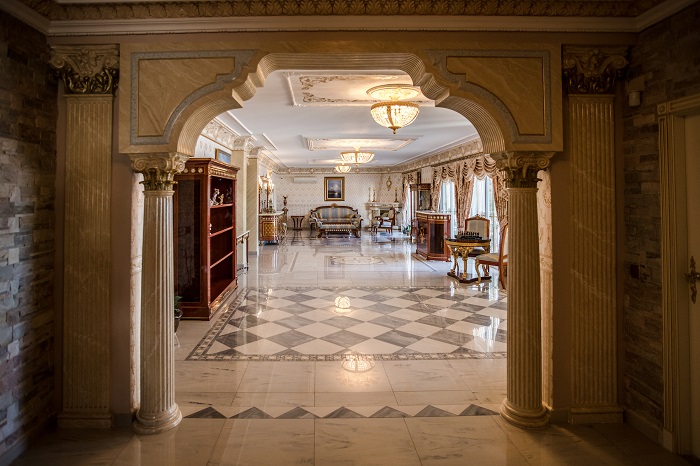 Yes, entering this villa you'll be able to lose yourself on any one of its floors. 
On the first floor we find the large kitchen, with the majestic dining room, with a room with a bathroom and a built-in shower, with a hall with a guest bathroom and even a study, in which you can also find a bathroom incorporated inside. 
If we go up to the second floor of the luxury villa, we will find three bedrooms, all of which have their own bathrooms and toilets. The master bedroom is incredibly large!
In addition, in the fourth room you can find a dressing room with a bathroom included.
Furthermore, there is also a ground floor, where you can enjoy a sauna, hammam, wine room and another bathroom with a shower.
First class amenities and facilities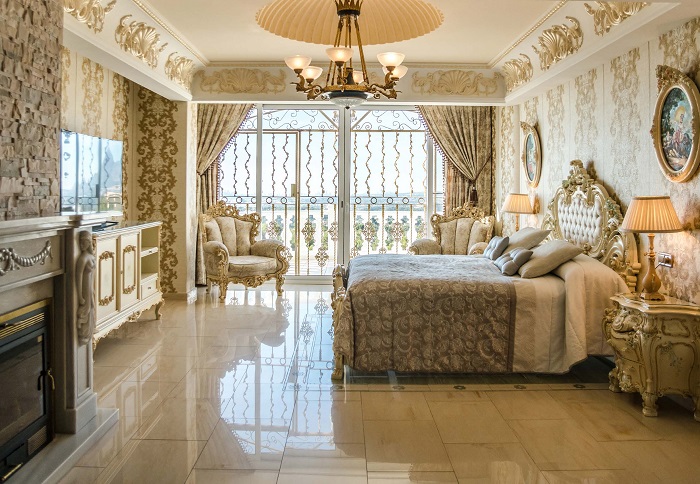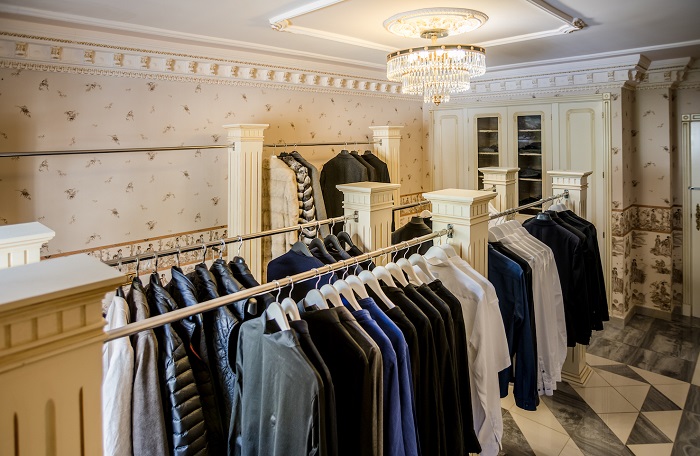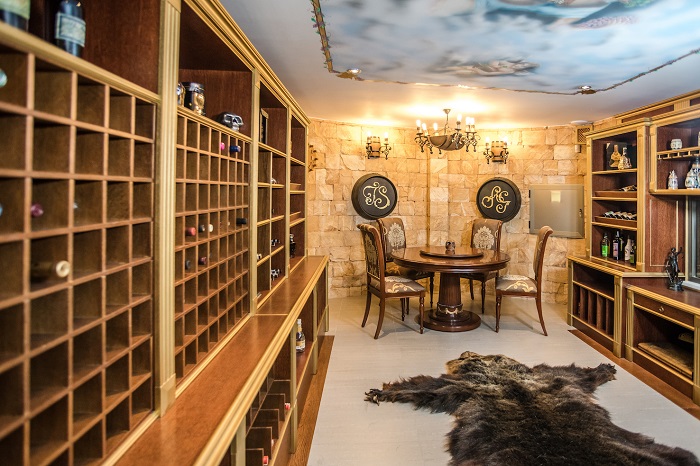 It's not a shock! This incredible luxury villa has all of the necessary amenities and facilities so you don't worry about a thing, such as central heating, hot water, internet, television, skylights, a fireplace, oven, fridge, microwave, woodstove, parking, dryer, washing machine, irrigation system…
You won't miss a thing because you will have it all! 
Altea Hills, the prestigious residential area in which it is located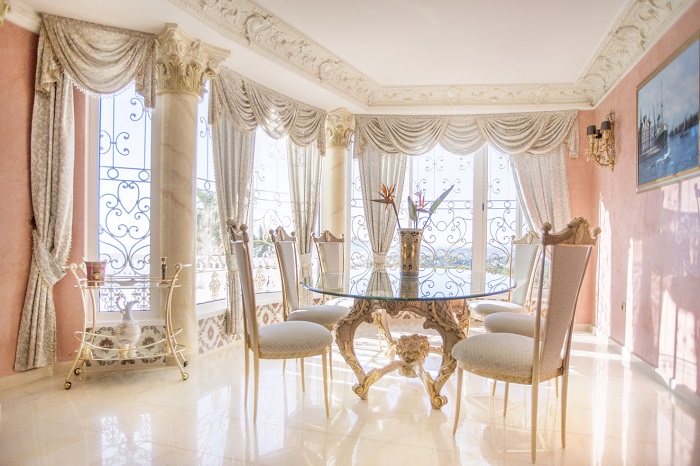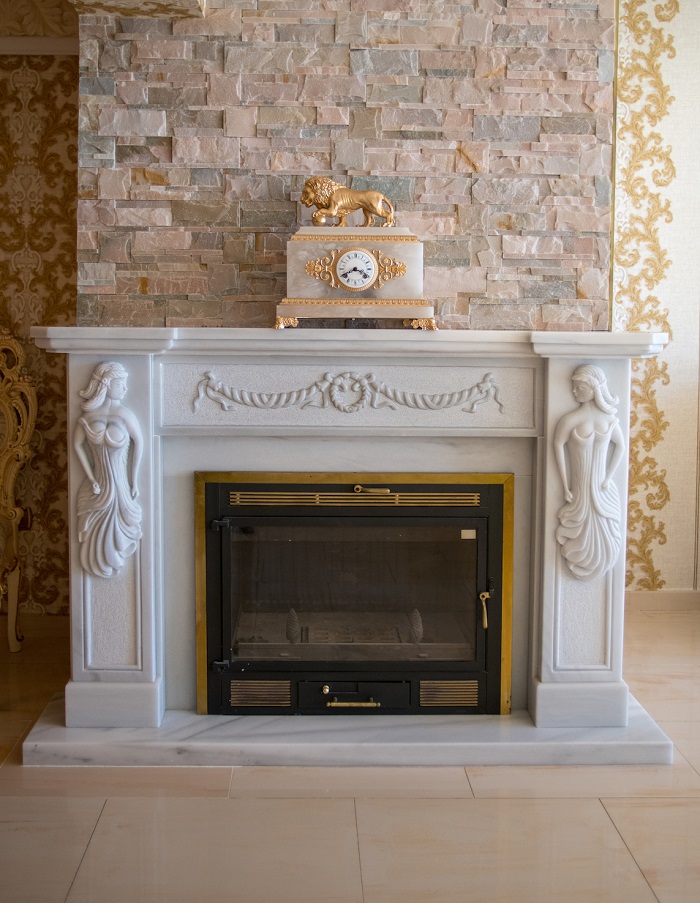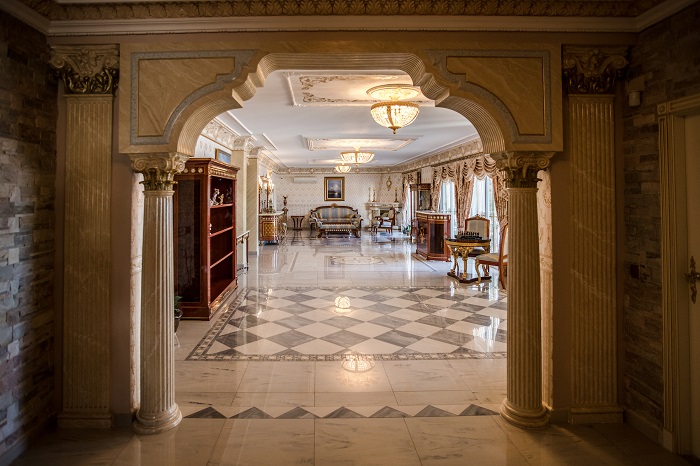 In the south of the Valencian Community, in the province of Alicante is the town of Altea, which is where the prestigious residential area Altea Hills is located.
This is a residential area with enviable views of the bay of Altea and its intense range of colours, protected by the Sierra de Bernia and with residential areas each with their own personality, in which residents can fully enjoy the Mediterranean lifestyle: comfort, relaxation, nature, good communication…
In addition, Altea Hills enjoys a strategic location, since the city centre is very close to the residential area, but without ruining the tranquillity offered by the mountains, the fresh air and the scents of nature.
In Altea you can find the Don Cayo Golf Club and the Marina Greenwich Nautical Club, one of the best on the entire Mediterranean coast, and in just a few minutes you can reach almost anywhere: the beach, the supermarket, the cinema, the airport, the train and bus stations, the shopping centre…
Apart from this, the facility has the luxurious Hotel Altea Hills, an excellent Tennis Club and an exclusive Health and Beauty Spa Centre, where famous artists and world-class athletes come to relax.
Altea Hills also has two restaurants, a coffee shop, three bars, an Irish pub, three outdoor swimming pools, in addition to those of every residential area, a heated indoor pool and two children's play areas.
You can also practice any activity and sport, such as sailing, windsurfing, swimming, golf, tennis, hiking, diving, etc.
It should be noted that Altea Hills enjoys a one of a kind climate; with mild winters and hot summers, which invite you to enjoy a luxurious and healthy life in any season of the year.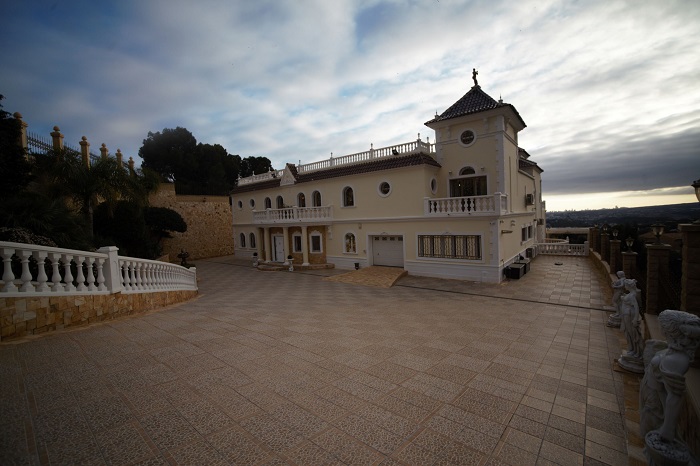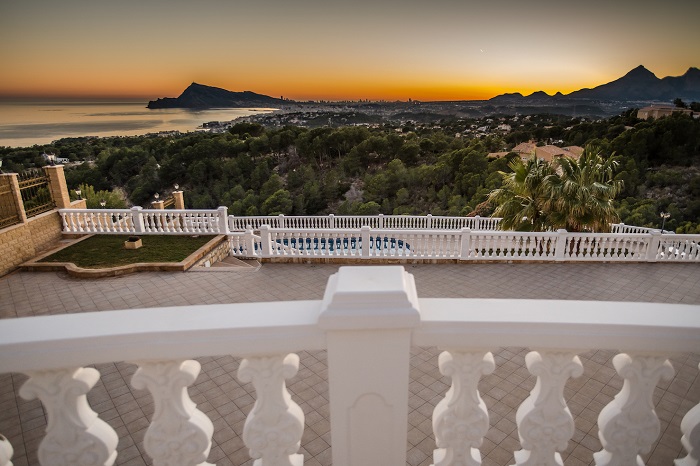 How do you feel after hearing about this luxurious villa in Altea? Speechless for sure! At Perfect Venue we want to make your dream come true of holding your event here and staying in its classic rooms. 
Contact us!