The golden anniversary is one of the most special moments in a couple's life. A 50 years wedding anniversary is not something you celebrate every day. It is a day to celebrate love, commitment and joy. For this reason, many couples decide to celebrate them with their family and friends, either in a very intimate way or a huge party. What do we like most about celebrating your golden wedding? That there are no rules, each couple can decide what they want to do. 
Many couples were not able to organize the wedding of their dreams for various reasons. Well, time has come to remediate, and they could take advantage of this opportunity to fulfill their desires and celebrate it the way they were not able to in time.
Others see in the 50 years wedding anniversary the perfect occasion to celebrate their love with the people they like. In any case, it is the unique occasion to renew their vows and show the other person that living together for 50 years is not enough. This is why at Perfect Venue, we have created a list of all the things you have to take into account when the time comes to organize your golden anniversary…. Let's start!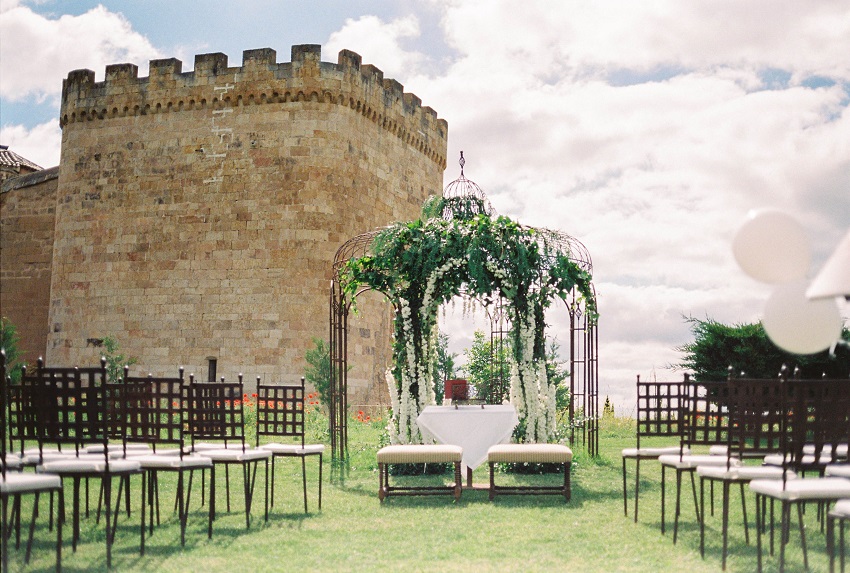 Photo: Alla Yachkulo
An intimate ceremony
Many couples decide to celebrate these at home to make them more intimate. You can organize the celebration in your garden or on your open-air terrace, depending on the time of year, with a lunch or dinner with the people with whom they are closest. Despite being a simple proposition, nice dishes and a special decoration will give the magic touch to this beautiful day. 
Renewing your vows
One of the details that most of the couples usually ask for when the time comes to realize this type of event is an altar or a special place to renew their wedding vows and the promise they had made each other in time.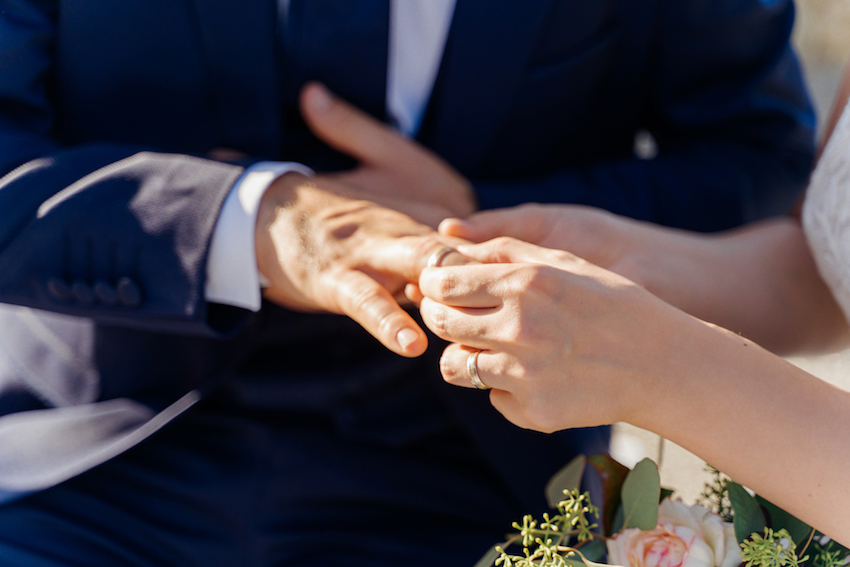 Photo: Anastasia Reut
Music
A good party want not go anywhere without music, and for this reason, we recommend the couples who chose to celebrate them at home to have a good list of songs for everyone to enjoy a good time and dance without stopping. 
A good dessert
If in a wedding, the cake is one of the key and most characteristic elements of these days, at the golden wedding it was not going to be less. There are thousands of cake ideas to bring the sweet touch to this special day, personalize it and add a little detail or trend to decorate it. 
Choosing the place
If you prefer organizing a ceremony in style, visit various spaces and choose the one that adapts best to your style. Below, you will find some perfect spaces to celebrate your golden wedding: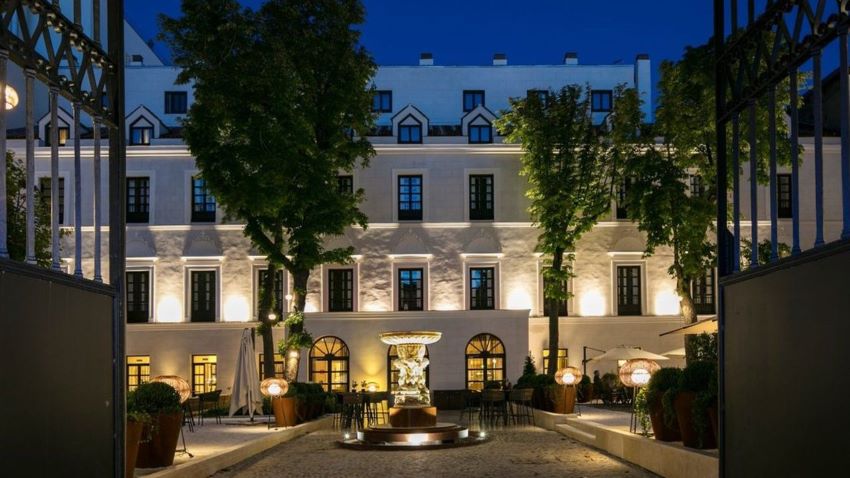 This beautiful hotel, ancient palace of the Dukes of Granada during the 19THcentury is located very near to the Teatro Real. It provides all the necessary to celebrate any type of wedding or event inside. All living rooms have natural light and the room that is used for feasts has a capacity of 200 people, along with a precious historical garden, perfect for outdoor cocktails.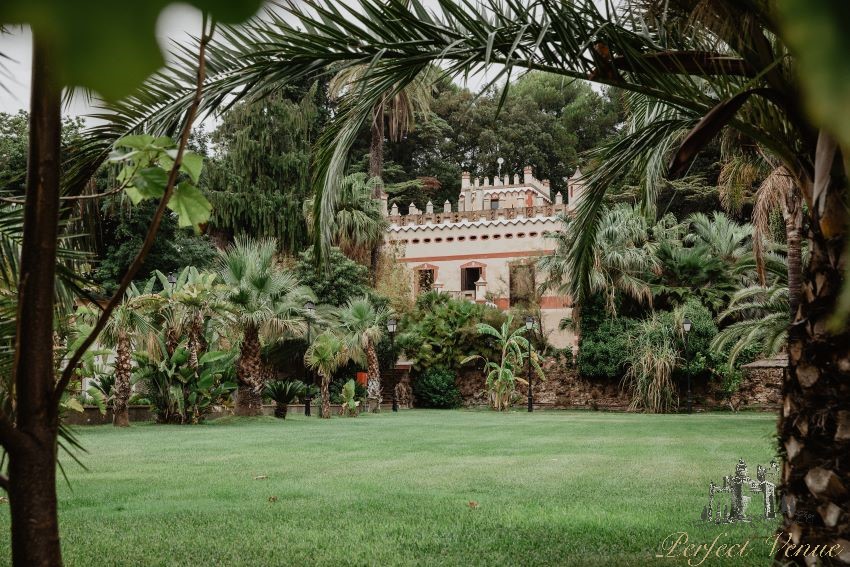 Villa Retiro is a 5 star hotel located in Cataluña, more precisely in the Ebre Lands, which was built in 1890 and became a hotel on march 2006. It is surrounded by an impressive environment with tropical vegetation and an enchanting surrounding area with falls, streams and a small lake. Everything is in place and it is completely equipped to host any type of event indoors.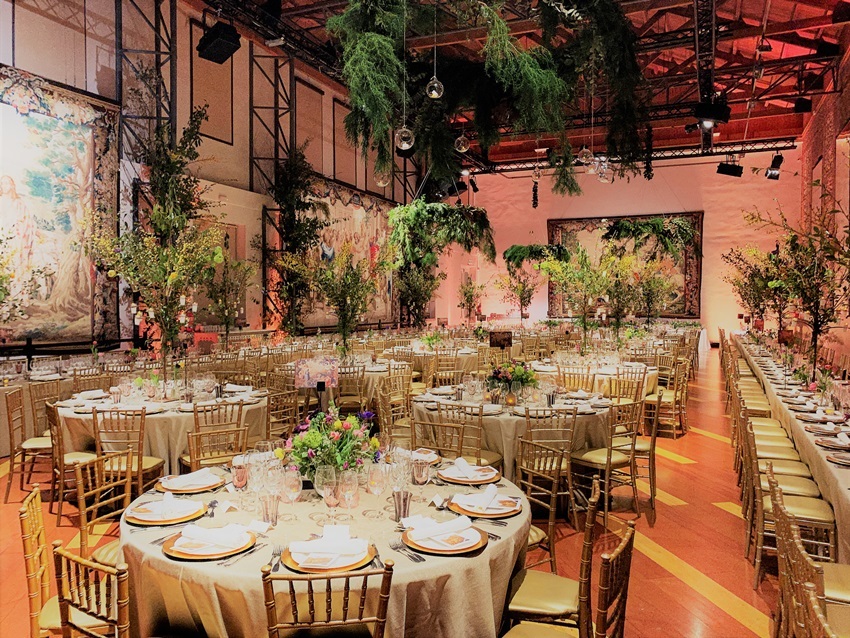 La Real Fábrica de Tapices is one of Madrid's most emblematic buildings. Located in the heart of the capital, it is only a few minutes away from the famous Atocha Station. It counts with 5 picturesque rooms and a beautiful garden completely rehabilitated located in the inside of the Fábrica, thus making the perfect place to hold the dinner with more then 500 guests. 
 Did our tips help you? If you are currently organizing your golden anniversary and you are actively looking for venues and providers, do not hesitate to contact us at info@perfectvenue.es. We will be delighted to help you out!