If you have ever visited Barcelona, you will have witnessed first-hand, its magic and incredible charm. Its streets, monuments, impressive buildings and the air that you breathe makes the city one of the most unique places in the world. And, of course, a perfect option for getting married in Spain.
For it, we recommend the Mirabé restaurant, situated right in the centre of the city, an incredible venue to host your wedding in Barcelona. It's incredible terrace and its plethora of multipurpose rooms make this restaurant one of the best places for you to say 'I do' in the city of Barcelona. Furthermore, we can show you one of the last weddings that we had the pleasure of hosting in this magnificent place.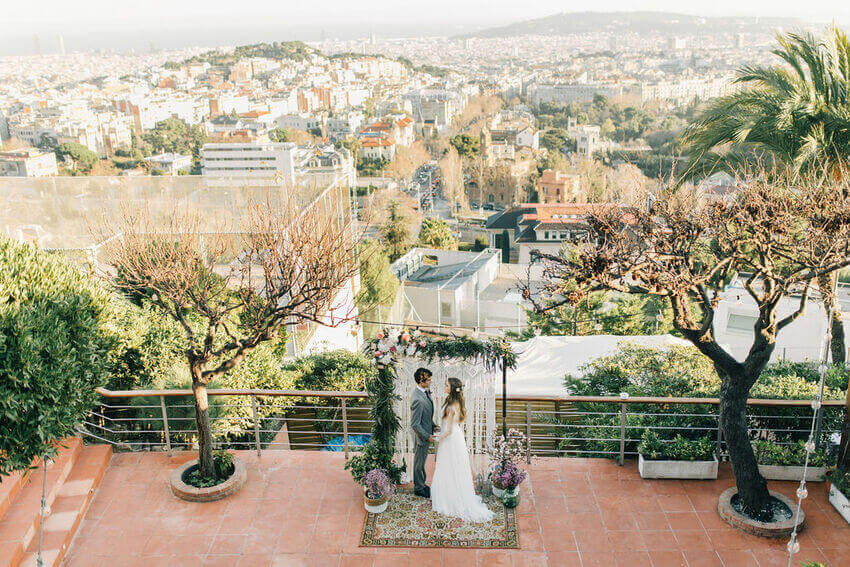 The Mirabé restaurant contains a beautiful terrace with views of the whole of Barcelona where you can host the ceremony and enjoy the wedding on your dreams. For Gonzalo and Joana's ceremony the terrace was decorated with flowers that coordinated with those in her bouquet and the centrepieces. Also, for the ceremony the space was decorated with an incredible macramé arc, one of the major trends for weddings this season.
For the occasion, the bride chose a gorgeous sheer lace dress from Jordi Anguera, with natural makeup and half up-do that created a simplistic look with a touch of bohemian. In turn, the groom opted for an original grey suit, perfect for the occasion.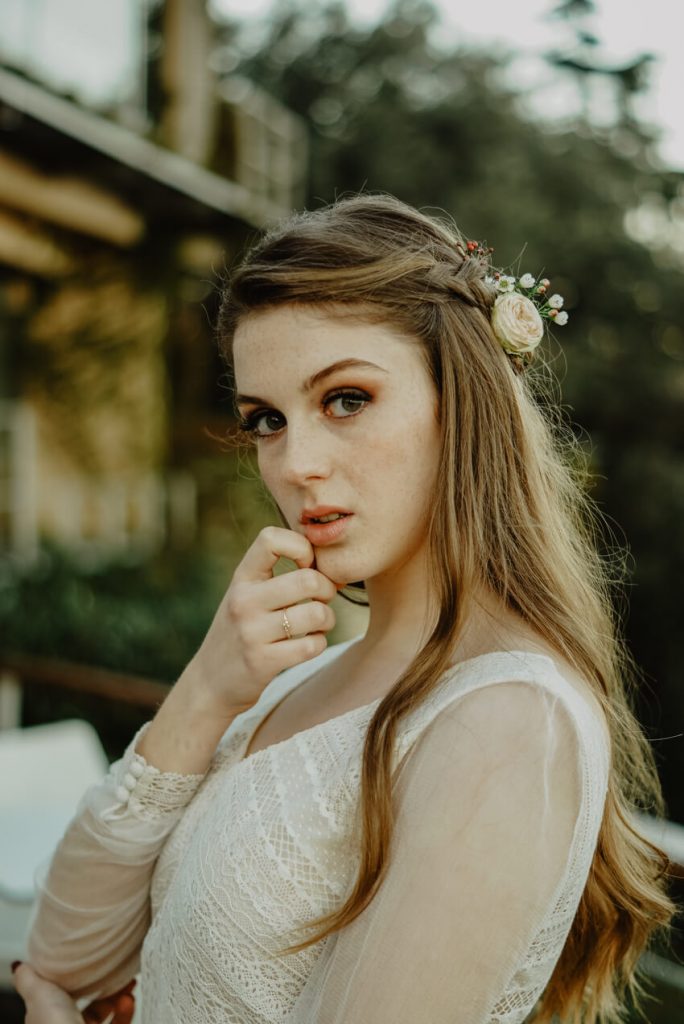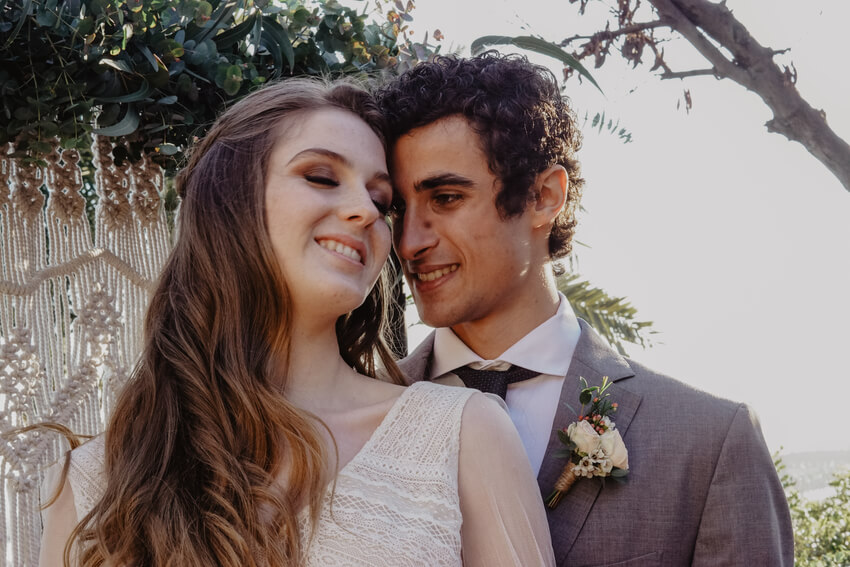 Host your wedding at the Mirabé restaurant, it is such a unique experience. The space contains spectacular panoramic views and an incredible team of professionals that will help you with all of the preparations for the ceremony and personalised designs adapted to the tastes of the couple.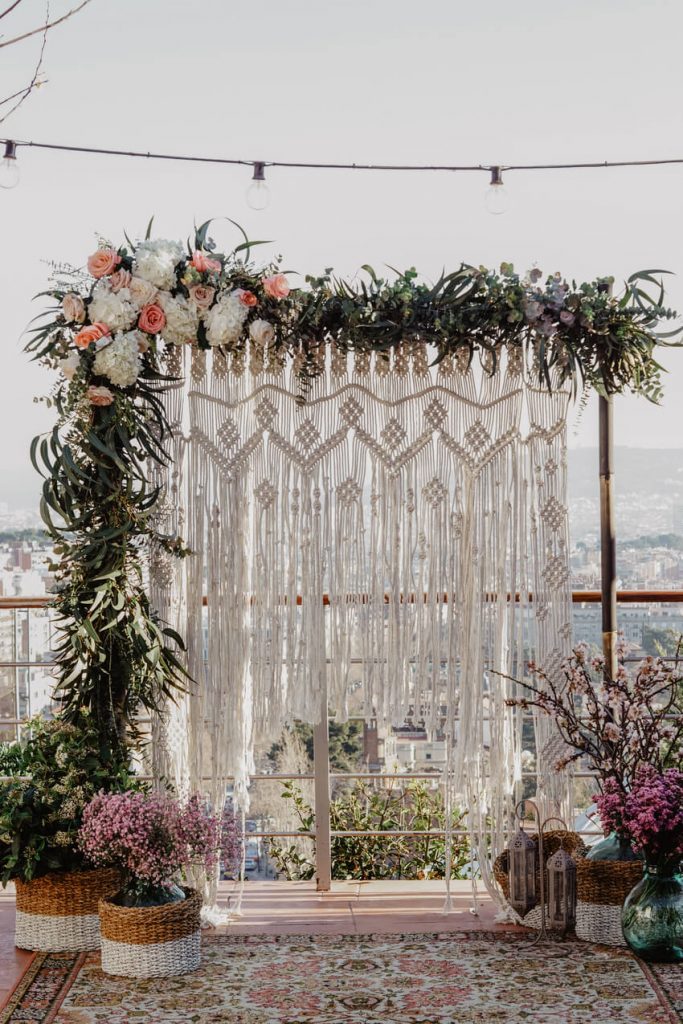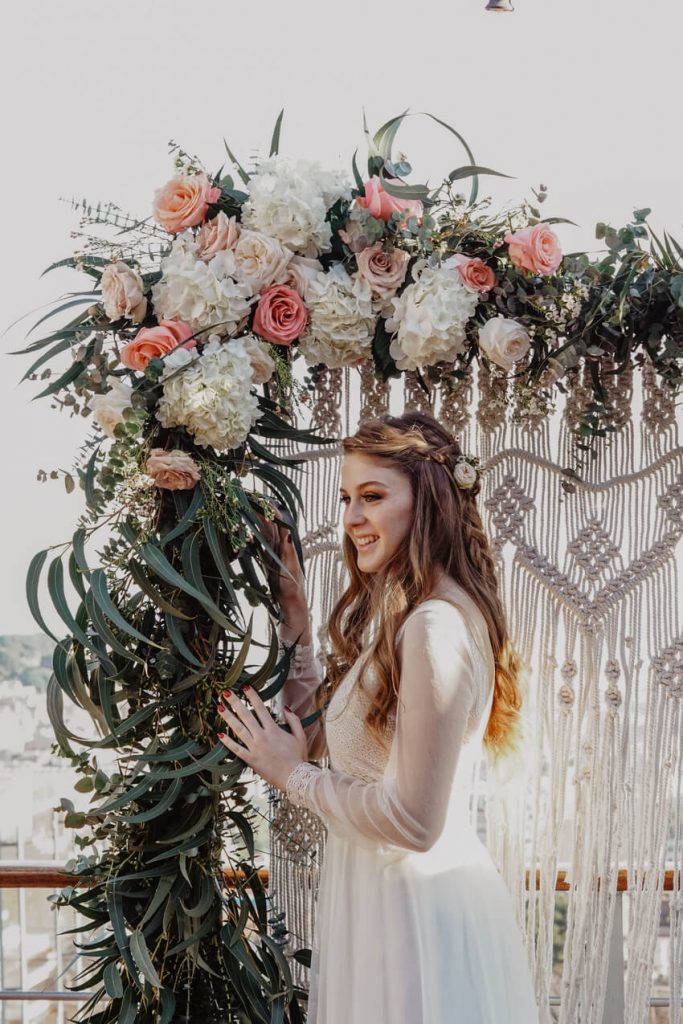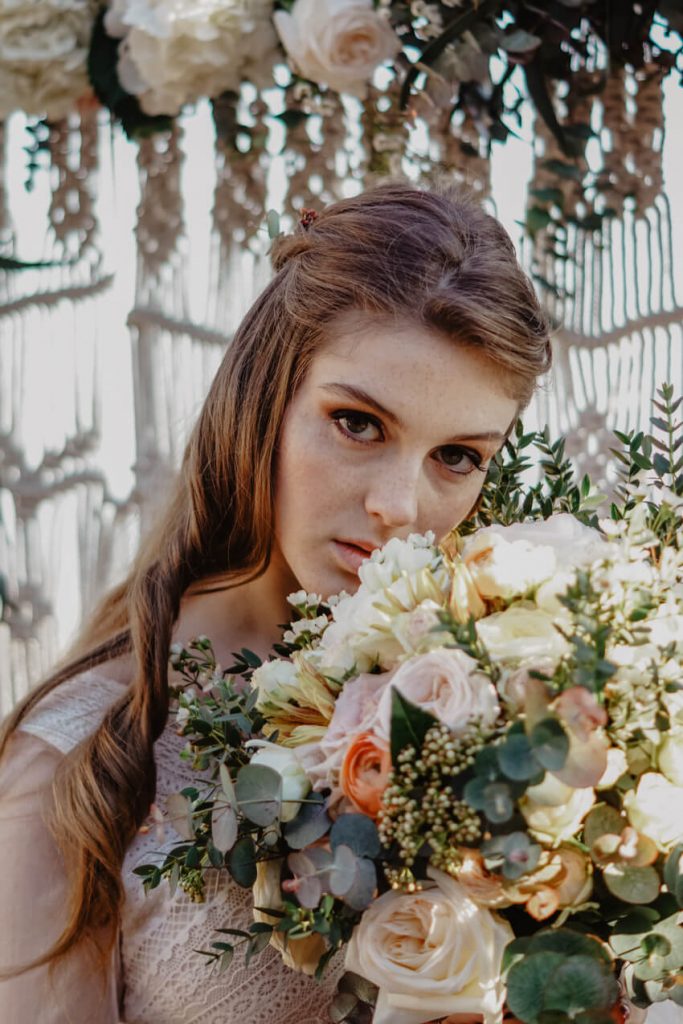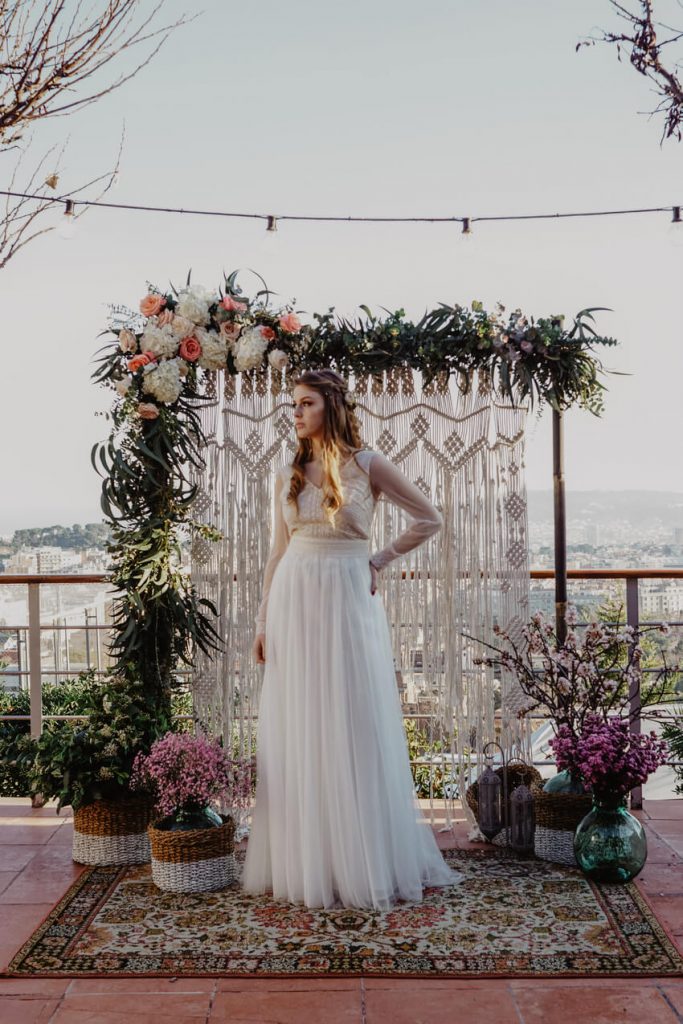 Don't hesitate, choose this restaurant to celebrate the most important day of your life, it is a great choice. You will feel comfortable at every moment in this relaxed environment for enjoying your big moment.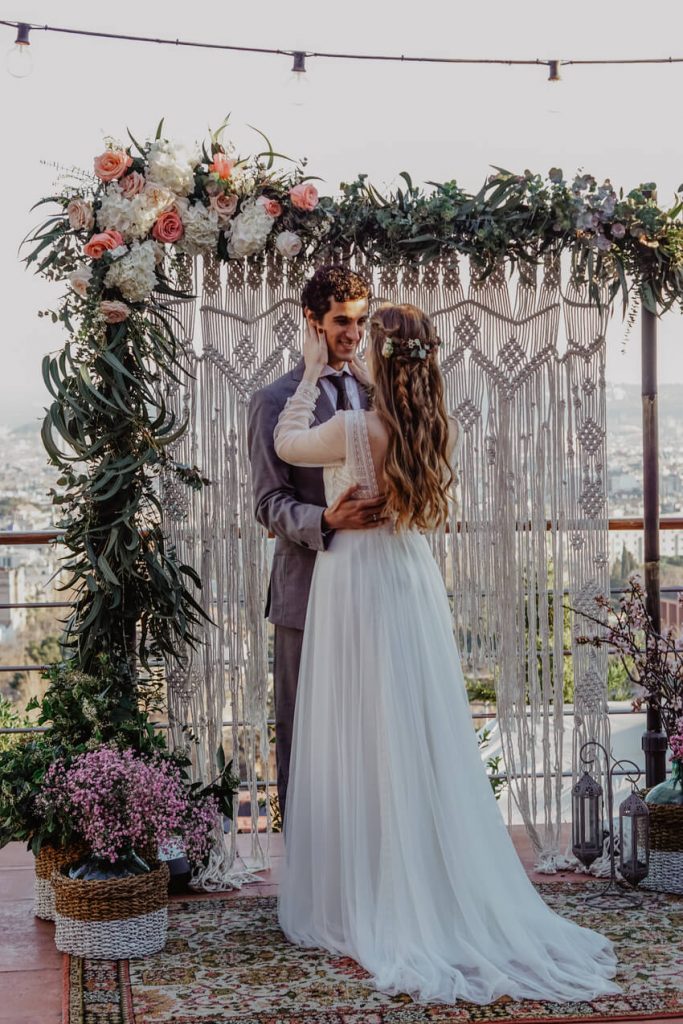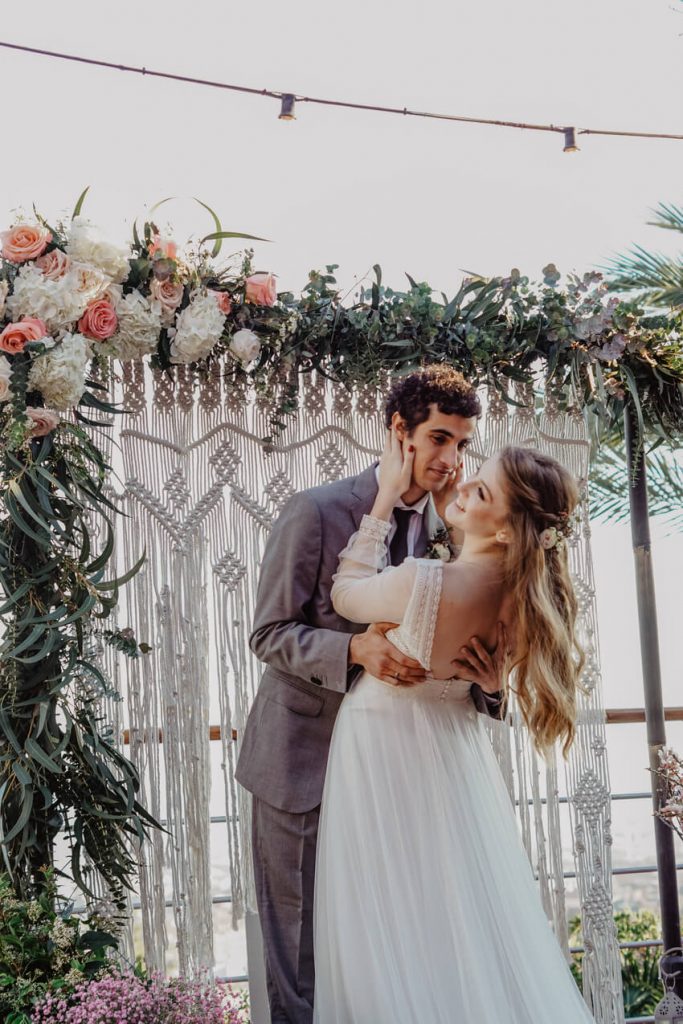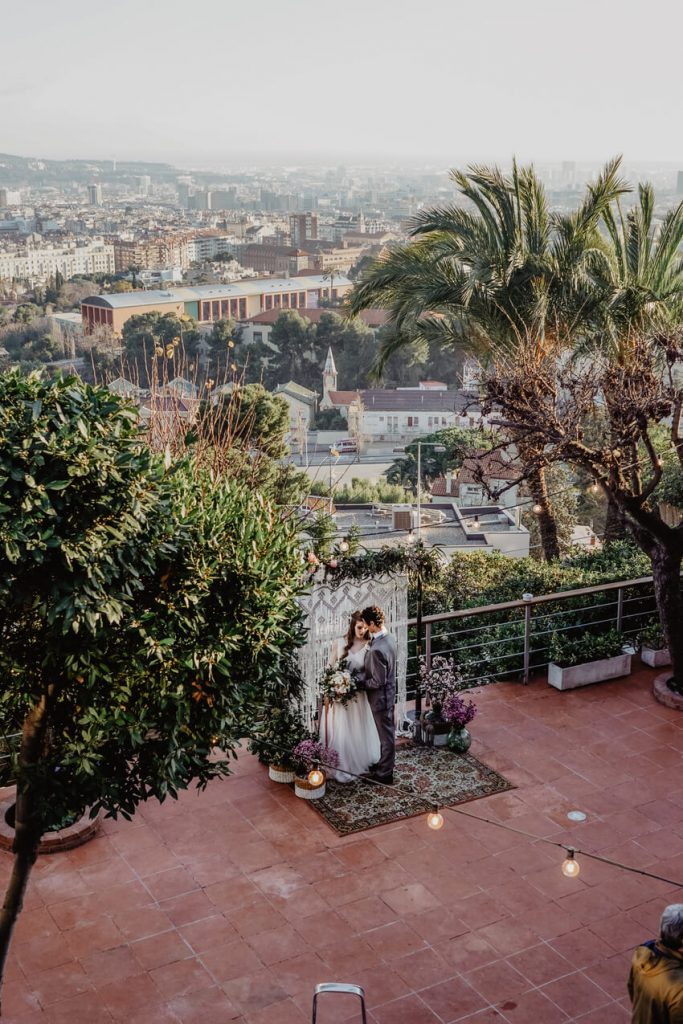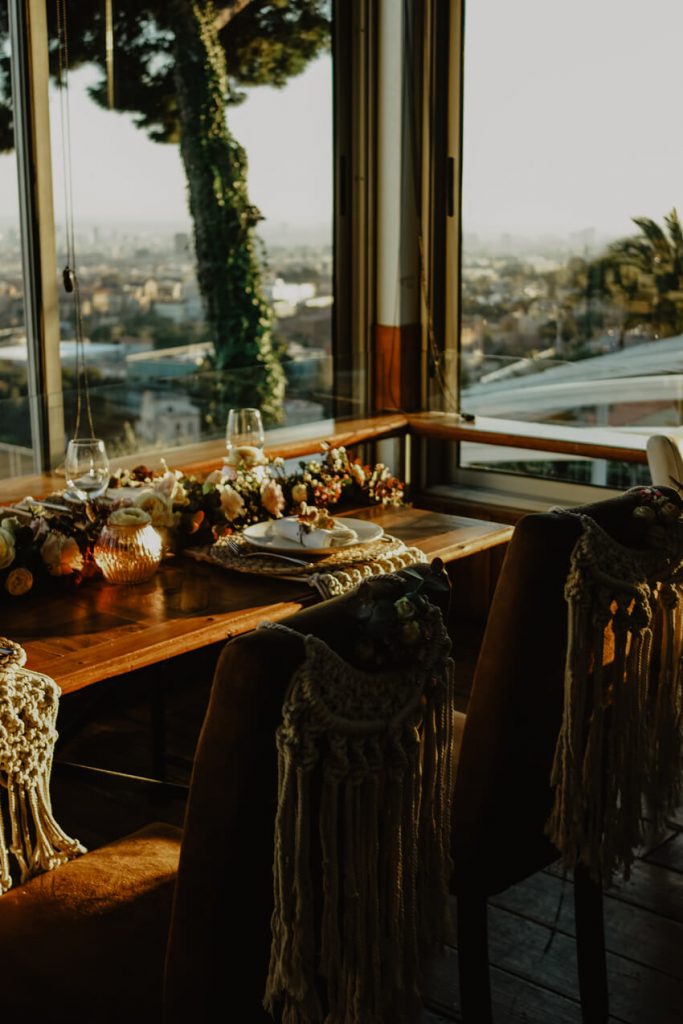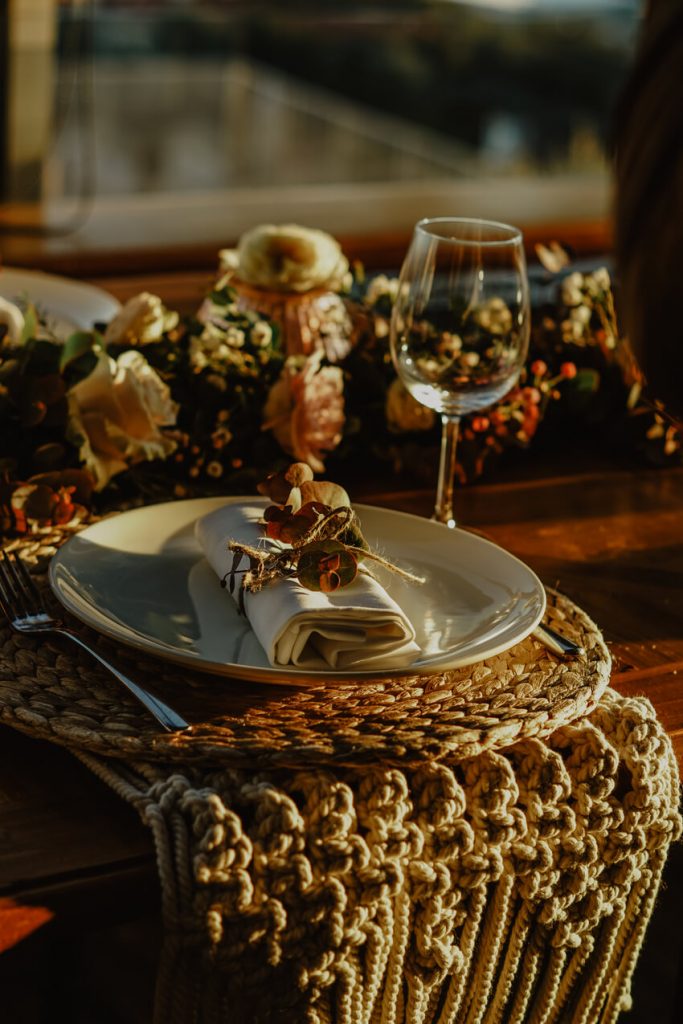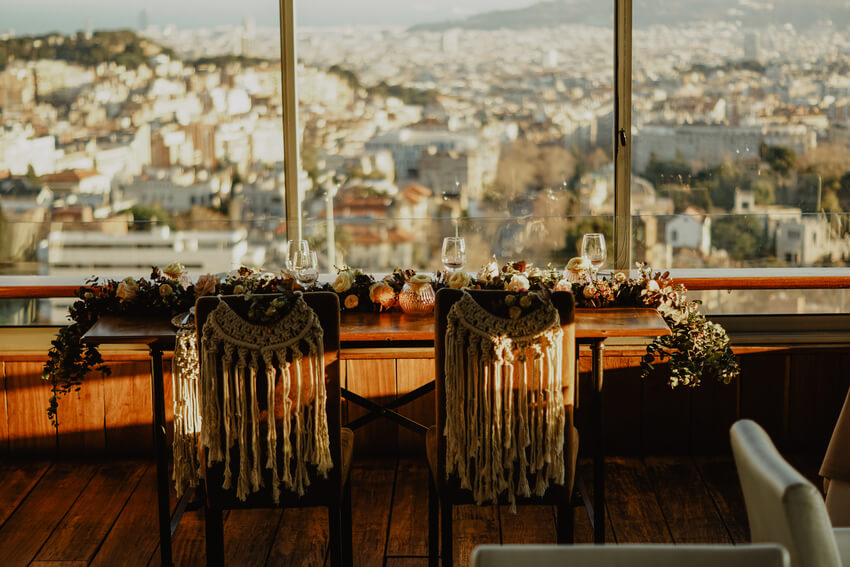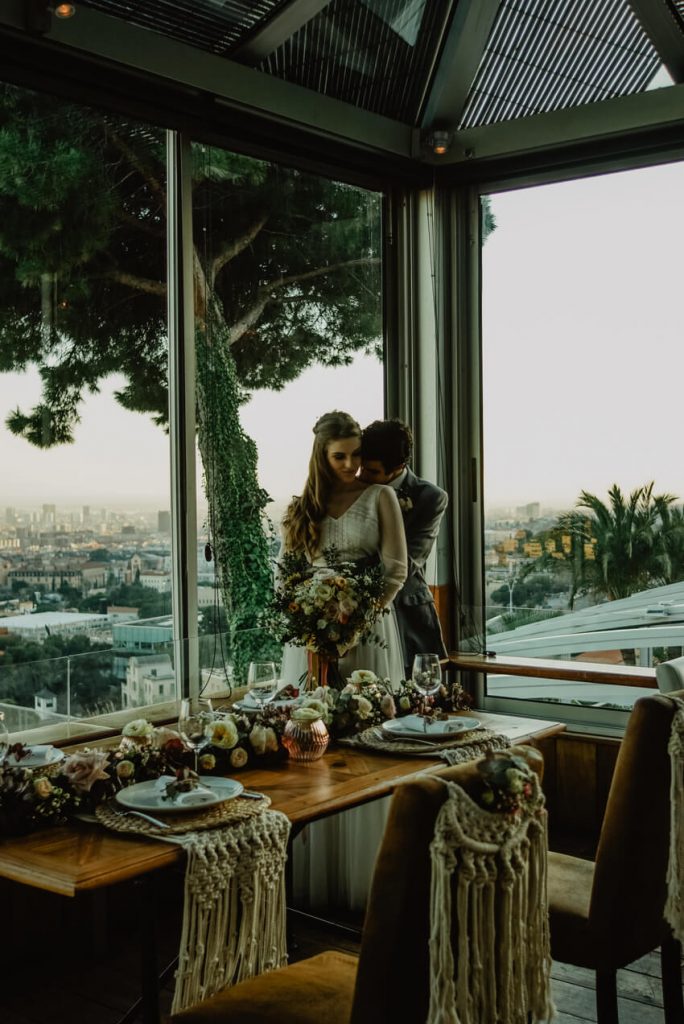 Credits: