More and more companies are undergoing continuous training, and this has numerous benefits at company level, since through the training of employees with MICE workshops and courses it is possible to improve their personal and work skills, increase their motivation to continue working, improve the company's image, increase the commitment of workers, etc.
Do you know what the most common training is?
Training and continuous improvement varies according to the interests and future plans of the company, and these can be reflected in MICE workshops and courses. The most popular and applicable to all companies are English courses applied to the business environment, stress management workshops, creativity workshops, social skills workshops, personal development, etc.
In addition to those specific to each business sector: creative tapas workshop, drawing workshop, recycling and sustainability workshop, first aid course, occupational hazards course, phytosanitary course, food handling course, gardening workshops, voice education workshop… there are thousands! And each company chooses which ones to apply to its employees, as well as the most suitable space to do so.
Now, to increase the experience even more, companies are moving to an exclusive venue equipped with the necessary services to carry out a workshop or MICE course. And we have the best! Make a note of these!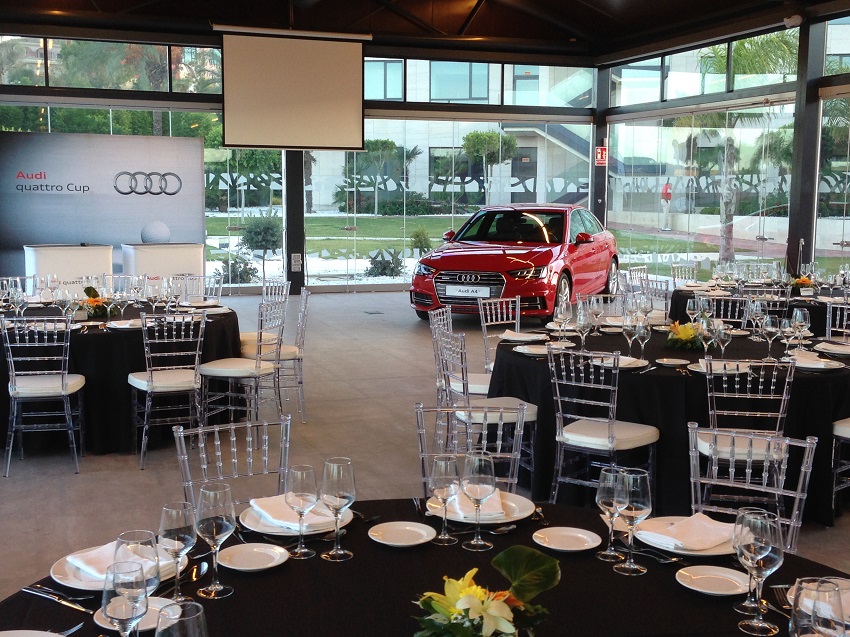 A course for your employees amongst golf courses, the coast and the Alicante countryside? Of course! And even more so if the space is very close to Alicante airport and if it still has five stars on top!
This resort is perfect for hosting up to 300 attendees in any of its rooms, perfectly equipped with the latest technology, with a minimalist and modern decoration that encourages business and learning, as well as a very select menu to enjoy after the MICE workshop.
And that's not all! Because at La Finca Resort there are also different leisure and sports activities available to complement the business training experience.
This is a unique and different venue which will give free rein to creativity as it is located in an unparalleled location such as the Costa Blanca. Furthermore, this venue is deemed as the Best Golf Hotel in Spain by the World Golf Awards 2019. There is a reason for this!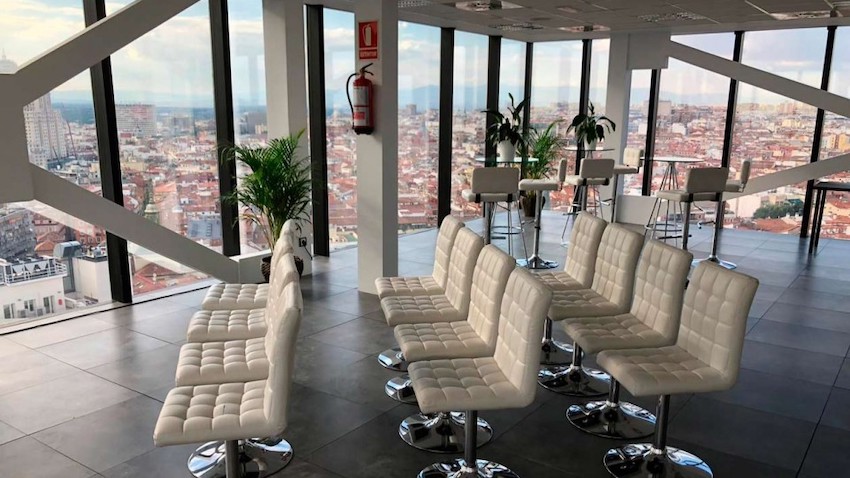 In the middle of Gran Vía, specifically at number 30 on this famous street in Madrid, we can find the Paris-Madrid, a venue on the fourteenth floor of the building destined for the organization of corporate events, perfect for your workshop or business course!
With a capacity of approximately 70 people, the venue is made up of two floors and a large terrace with an incredible panoramic view of the city, also visible through the incredible windows that go from the floor to the ceiling.
It has a modern environment merged perfectly with the history and architecture of the building, thus forming different styles adaptable to any type of meeting.
The Paris-Madrid includes audiovisuals, catering, furniture, staff who will stay with you at all times, parking located 50 meters from the venue…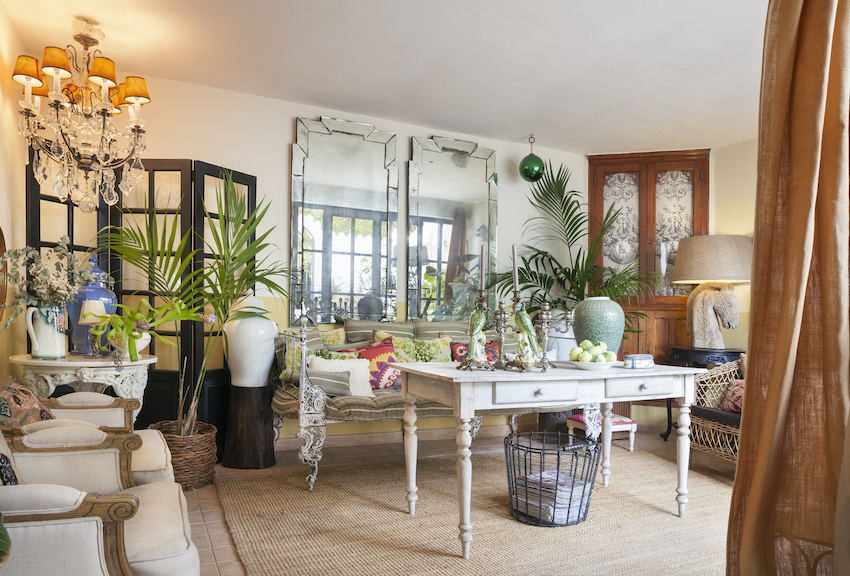 In the town of Aigües, between Benidorm and Alicante, there is an old inn that houses an idyllic hotel where you can celebrate any type of workshop or course with your employees under its high ceilings and wooden beams.
In addition, this venue boasts views of the countryside and is only 5km from the beach, so you can disconnect and do activities once the course is over, as well as rest, as it has elegantly decorated bedrooms with French touches in which to spend the night
An interior courtyard also provides this space with charm, with old clay jars and its surroundings of gardens with olive trees, orange trees, palms, etc.
A rural escape away from the hustle and bustle of the big city where you can breathe fresh air, be in touch with nature, and also learn something new!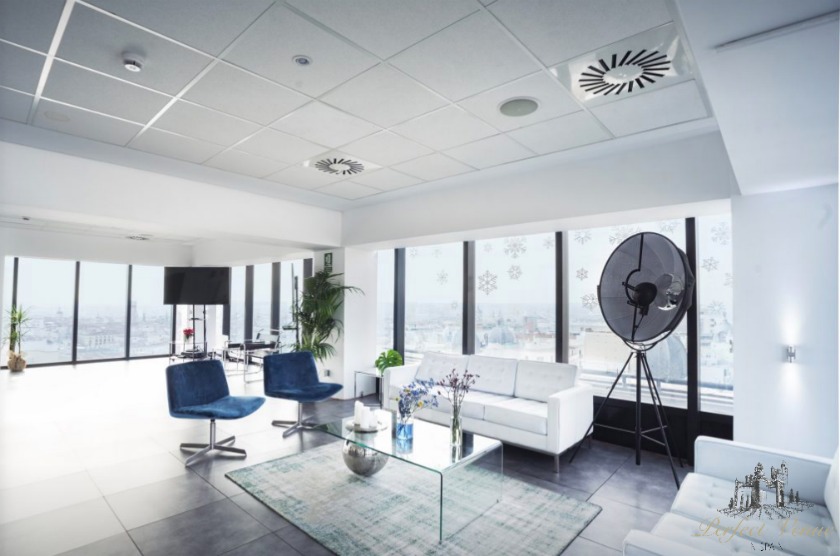 This building, the well-known Matesanz, is located at number 27 Gran Vía. On its fifth floor, it has a multidisciplinary area open to all companies or individuals who wish to carry out their training sessions.
An exclusive and different environment equipped with audiovisuals, a variety of suppliers, designer furniture and a team of professionals so that your event has everything it needs to be successful.
It is a 300 m2 open space with an unbeatable location and impressive windows that allow for panoramic views of the most charming part of the capital's centre in what was once one of the first American-style shopping malls.
Your employees will be enthralled by its oval staircase and the architecture of early 20th century Madrid!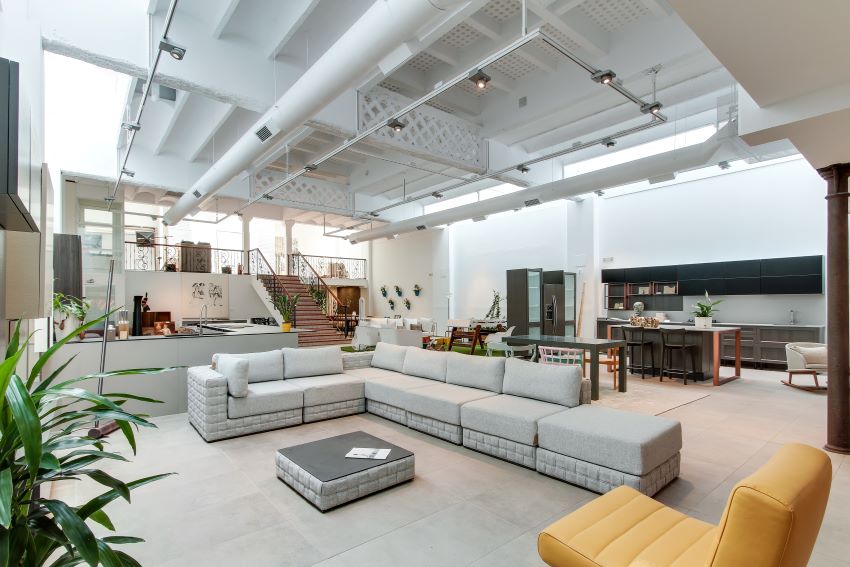 Factory 103 was opened in 2016 as a 1200 square meter coworking space in which to create, innovate, grow, inspire, entertain… in one of the most important cities in Spain: Barcelona.
This former chocolate factory has been renovated and is ideal for holding any kind of MICE workshop with your employees, whilst offering them with a coffee or lunch, because it has its own catering and kitchen!
The areas have a projector and a table for up to 8 people, as well as natural light, a door to a terrace and an entrance at street level.
Its design spaces do not only guarantee comfort for your event, but also allow you to combine it with games on the ping pong table, perfect for breaks!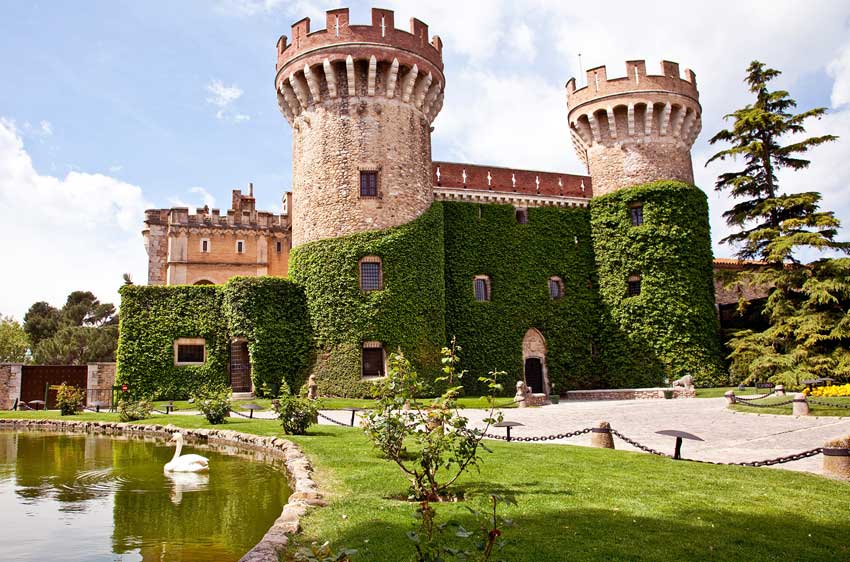 A course in a castle? Surely your employees didn't expect that! Moving them to the Alt Empordà centre in Girona means only one thing: complete success for your event.
Very close to the Costa Brava or the Aiguamolls del Empordà is this castle, which has been declared a Property of Cultural Interest and is part of a resort, so you will be able to add some leisure to your workshop or MICE course with its great casino or great culinary offerings.
This 8-hectare estate has a capacity for 700 people, perfect for holding your event amidst nature and history. You won't think twice when you know that all of the facilities have everything you need!
A unique space such as the library or a fairy-tale area such as the gardens are an added bonus for you to choose this option when your workers need to move around, and you can delight them with a welcome cocktail to get your strength up before the start of the day!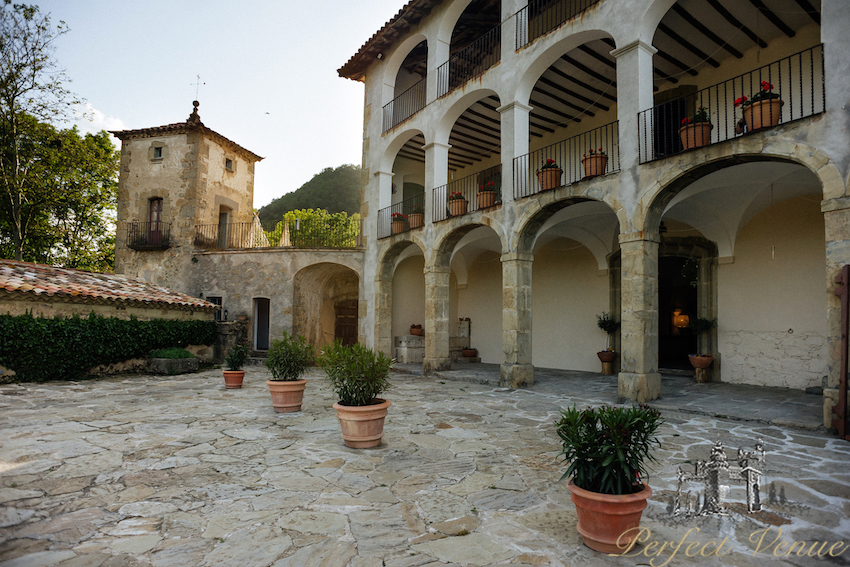 Is Masia el Cavaller de Vidra the best place to develop your workshops? Well, surely! This spectacular historical building dating from 1787 is very close to Girona and Barcelona and is fully equipped for this purpose.
Due to its incredible architecture and its great historical value it is considered to be part of the Architectural Heritage of Catalonia and it is one of the most important, with a landscaped backdrop of gardens and of nature.
Up to 250 attendees, will have the privilege of enjoying the outdoor and indoor spaces, the catering, its lounges, and even the disco!
A perfect space for all those who are looking for exclusivity and privacy for their event.
Which venue do you want us to book for you at Perfect Venue? Whatever it is, we know that you will be a guaranteed success because the participants at your event will feel like they have entered into another world!