This virus has surprised us all. It has and forced us to change our plans (Among those, our wedding plans). But don't give into the spread of panic! As for every problem, there is a solution.
If your special day is a destination wedding or in your own native country and whatever the date, if your wedding is due to take place in the middle of the coronavirus pandemic it is normal to question whether your big day is going to be affected.
Keep calm, we are here to resolve everything!
Will the coronavirus (COVID-19) affect my wedding?
Flights have been cancelled and bookings abroad have been put on hold, and so consequently many weddings have been moved to other dates. The weddings industry has also had to adapt to this pandemic.
The situation is ever-changing, day to day and week to week, so we have to wait and see how things progress before making any wrong decisions.
The work of Wedding Planners right now is to calm and soothe the panic and hysteria, to find logical solutions. Contact them and don't make sudden decisions under pressure that you will end up regretting!
First of all, you need to be informed. Find out how your wedding will be affected by COVID-19, go in search of news articles to see how the situation is improving. Get in contact with your Wedding Planner, as well as your suppliers and guests who will inform you of their own situation.
There is no one better than your Wedding Planner to help you during these tough times!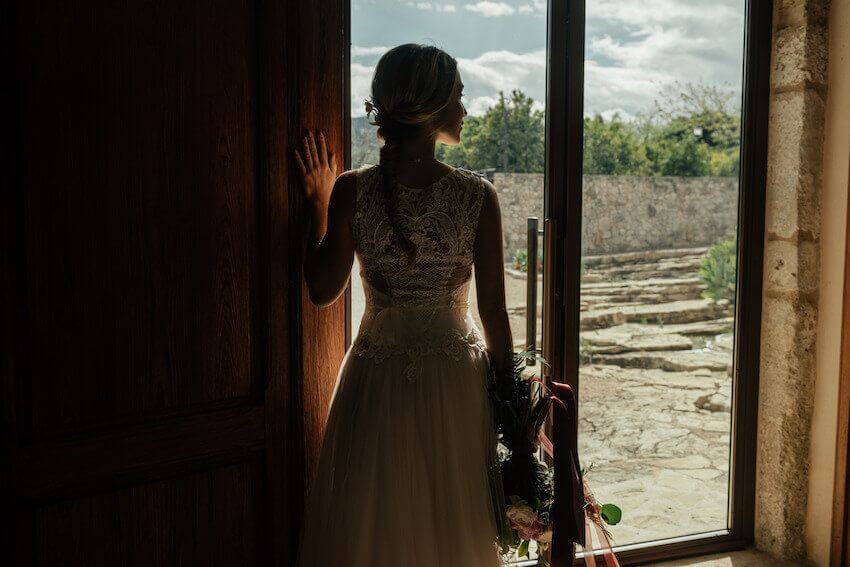 If your wedding is due to take place in the middle of the outbreak
First thing's first: Travel has been restricted, and so now we cannot travel unless it is extremely necessary. In fact, in order to prevent the spreading of the virus many countries have closed their borders and many countries have even banned the celebration of weddings, such as the United States, China, Ireland, the United Kingdom, etc. Therefore, if your wedding or honeymoon is due to take place in one of these places, it will be necessary to change your plans: Lets hope that the storm passes and you will be able to visit these countries soon.
A new plan B for the big day: If you still intend to go ahead with the wedding and preparations, you will need to come up with a venue or destination that will not be affected by the coronavirus. Furthermore, it is essential that you adopt the necessary measures at the wedding to ensure that no one catches the virus (A risk that is too high to take).
Consider postponing the wedding: There is also the option to postpone the wedding at the original venue, as, although the months of March, April or May are in danger, there are many more months in the year to celebrate the wedding, such as August, September etc. for an enchanting Autumn wedding. This is a small change that will simply make the big day even more greatly anticipated!
Do you need to postpone your wedding? Here's how to do it
If your wedding is due to take place over the coming months, it will be necessary to pay attention to the how and where the virus is spreading, as we do not know exactly how to eradicate it completely and there are many at-risk areas. Many weddings booked at the venues in these areas have been postponed for when the world crisis is over.
The fastest and easiest option would be to contact your Wedding Planner, sit down with her and go over the contract to see what could happen if you postpone the wedding, and learn of the options available in terms of the deposits, refunds and rescheduling.
Have a deep and serious conversation to decide on which date to move the wedding to. All of your other preparations will still be in tact! You simply need to hope that there will be no problems with the suppliers, although as a consequence of the pandemic, they should be more flexible and open to any changes or modifications.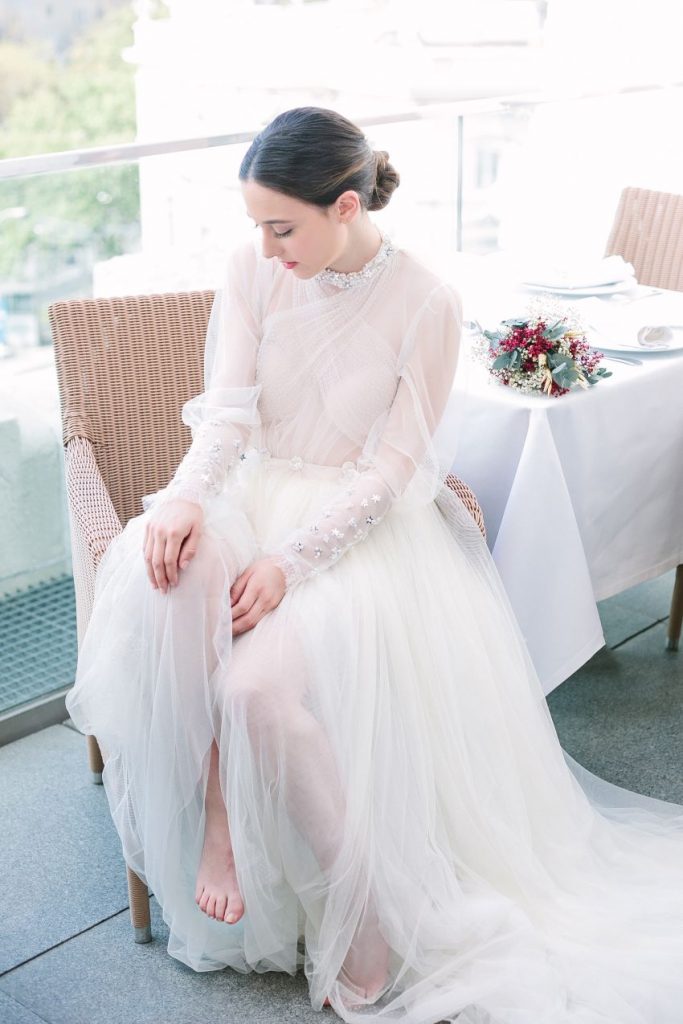 If you or your guests are planning on travelling
Travelling has been heavily affected in areas where the coronavirus has been having an impact, as many borders have been shut to avoid further spreading, therefore unnecessary travel and tourism have been banned.
Many weddings involve a certain amount of travelling, whether that's by plane or train or even on a smaller scale by bus or car. These modes of transport do not offer the social distancing recommended by the authorities.
Furthermore, although it would be possible, it may be that the couple or guests would prefer not to travel during this time, for fear of spreading or catching the virus and therefore they decide not to go to the wedding. As a consequence, if you do not want to celebrate this special day without your loved ones, the best option would most certainly be to postpone the wedding and prevent fear from taking over on your big day.
Gain an understanding of the cancelation policies: When it comes to postponing a trip, you need to learn about the cancelation polices. Consult the airlines, hotels, insurance companies, etc. that as a general rule should not have an issue with your decision to postpone the travel dates, as everyone as been hit by COVID-19, and so they may not be charging you extra fees to move the dates. And for this, once again, your Wedding Planner will be your best friend.
Consider CFAR insurance: If your honeymoon or travel plans during your wedding are due to take place after the spring, it is recommended to continue with your plans, as, supposedly, the situation will have calmed down by then. Even so, we recommend that you have flexible cancellation policies.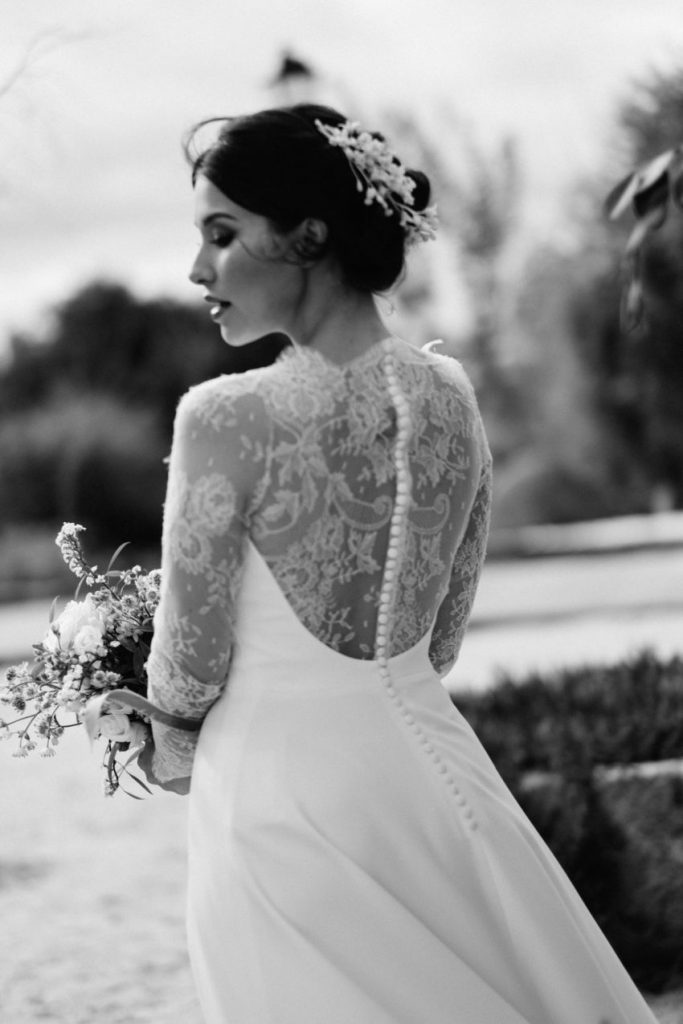 If you are waiting or looking for a dress
The majority of wedding dresses are made in China, as well as other destinations abroad. For this reason, your dresses may not arrive on time, and you could experience delays.
Even if they are prioritizing brides whose weddings are fast approaching, there is no guarantee, as delivery dates are facing delays of 20 weeks instead of 14, and this is ever changing due to the virus. As a consequence, you will have to consider these options:
Purchase far in advance: If you are looking to reserve a wedding dress or bridesmaids dresses from a traditional wedding dress shop or retailer, it is advised that you purchase with double the expected waiting time. For example, if the recommended time to buy is between 8 to 12 weeks before the wedding, you should consider doing so between 16 to 24 weeks before for a larger time margin.
Buy from the catalogue: This is an option to avoid having to wait for your dress to arrive in the post, as many local shops have dresses in your size. Go to these websites which will have lots of varieties and find a dress that with small adjustments will become the dress of your dreams. And you won't have to wait for it to arrive!
If you are worried about the decorative details
If you have lost a part of your decorations that comes from abroad, such as tablecloths, gifts, veils, jars… You should also bear in mind that the delivery could arrive late and even not arrive in time for the big day.
Buy locally: As with your dress, there are plenty of local businesses that offer an infinite number of products for your wedding. They have everything! And you won't have to wait for it to be delivered.
Decorate in line with what is available: Coronavirus can make things more difficult for the florist to deliver fresh flowers, depending on where they need to be obtained, as many of them come from various parts of the world. As we don't know what will happen over the next few months, a good option would be to make vases of flowers that are available, so that you don't have to buy flowers that need to be delivered.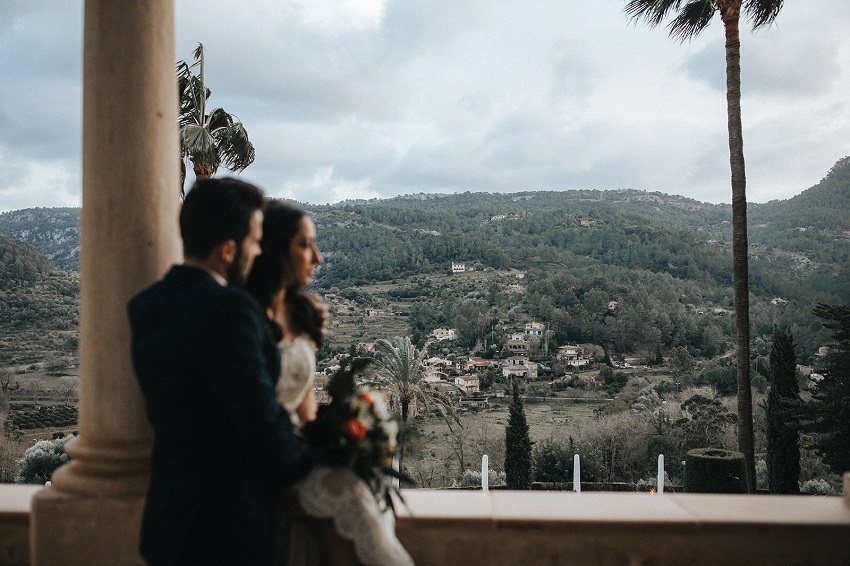 If you still would like your wedding to go ahead
If you have already established the date of your wedding, the venue for the event and all of the details and therefore you decide to continue with your wedding, despite the pandemic, you need to do it in the most intelligent way in this time of uncertainty.
It is important to follow advice, keep in contact with your Wedding Planner, as well as your guests, in order to take precautions with those who are most vulnerable.
Stay informed: You will always have to be on high alert for the speeches and rules from the government, as well as keeping in contact with your organiser, suppliers, etc. so that you can find the best solutions so that your wedding will not be affected, and, above all, to remain calm.
Inform your guests: In order to avoid having to constantly respond to questions from your family members and wedding guests, you can communicate all information to each guest about the wedding, the coronavirus and all of the changes of plan.
Consider a live broadcast: For older people or those who cannot travel, you could always choose to broadcast the wedding live, since with today's technology it is quite easy to set up. This means that they won't miss out! Although nothing will be the same.
Ensure extra hygiene practices are enforced: Take additional precautions and remind your guests to be more hygienic. They should not touch each other and the microphones and other items that are touched by lots of people must be disinfected, in line with the CDC recommendations who are experts ensuring that everyone will be safe.
If you have started or intend to start thinking about your wedding
If the coronavirus has affected the beginning of your preparations, we are sure that you will have many doubts about what to expect for the future, whether or not to continue with your preparations or wait until this chaos goes away.
But don't let this take away your excitement! Keep dreaming about your wedding! There are many steps ahead of you and many preparations that will take a lot of time, and so it's never a bad time to make a start and look at ideas, advice, etc. Although everything is uncertain, it is clear that sooner or later this period will pass, and for then, you can start making all of the preparations during this time.
Whatever your plans are, at Perfect Venue we recommend that you wait until this threat is reduced for each of our venues. By the end of 2020 and the start of 2021, we are sure that your wedding will take place, and at Perfect Venue we will take it upon ourselves to ensure that this happens.
Meanwhile, it is now time to stay at home with your families in safety, waiting for the storm to pass, because afterwards, calm will be restored, and with it, your wedding.
_______________________________________________________________________________________
Foto1: Kristina Martin, Foto2: Tatiana Vasiluk, Foto3: Kaleidos wedding, foto4: Meltem Salb