Let's transport ourselves back to the 20th century! Is this possible? With a wedding at the Castillo de Belmonte, of course it is!
Pack your dresses, shoes and all of your excitement and make your way to Cuenca, only an hour and a half away from Madrid, where you will find the castle of your dreams right on the cerro de San Cristobel hill!
A historical backdrop for your wedding
The Castillo de Belmonte has lived through the one and only war of succession between Isabel 'la Católica' and Juana 'la Beltraneja'. Its walls were witnesses to this conflict between the princess and her aunt, and now they will act as the walls that will witness your wedding.
Natali, the photographer, was able to perfectly capture the venue and the bride and groom, who, along with the falconer Julián Meneses, were able to pose with one of the most iconic medieval figures: the owl, who was considered at the time to be a witch or a wizard in disguise.
This medieval castle from the 15th century was declared to be a national monument due to being one of the best kept and cared for castles in Spain. Since 2010 couples have been able to get married here, just like Lydia and Sandro!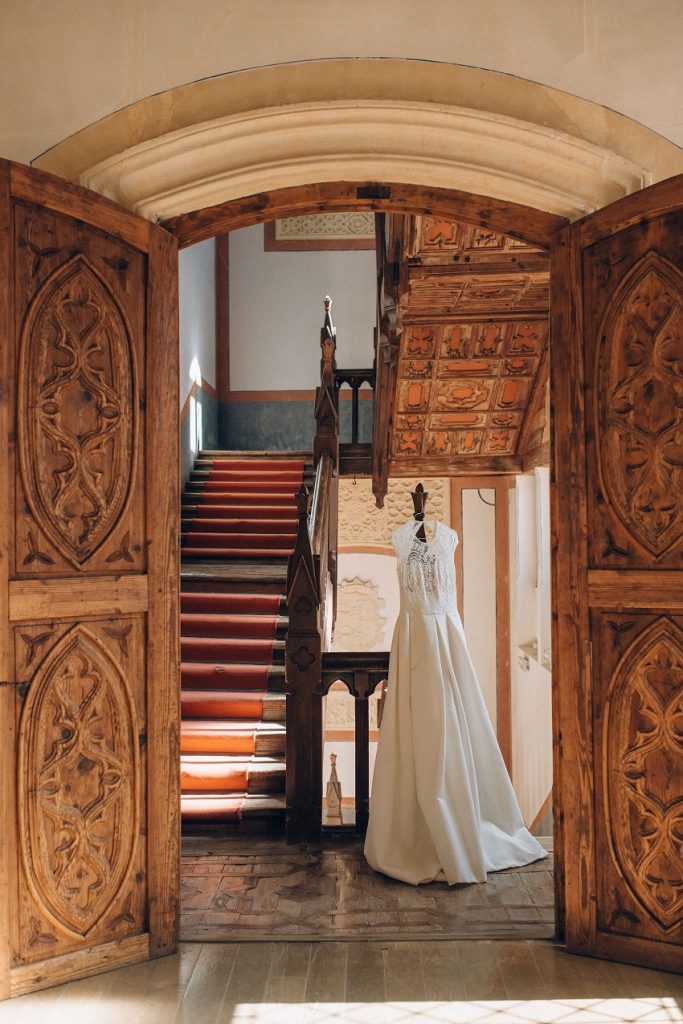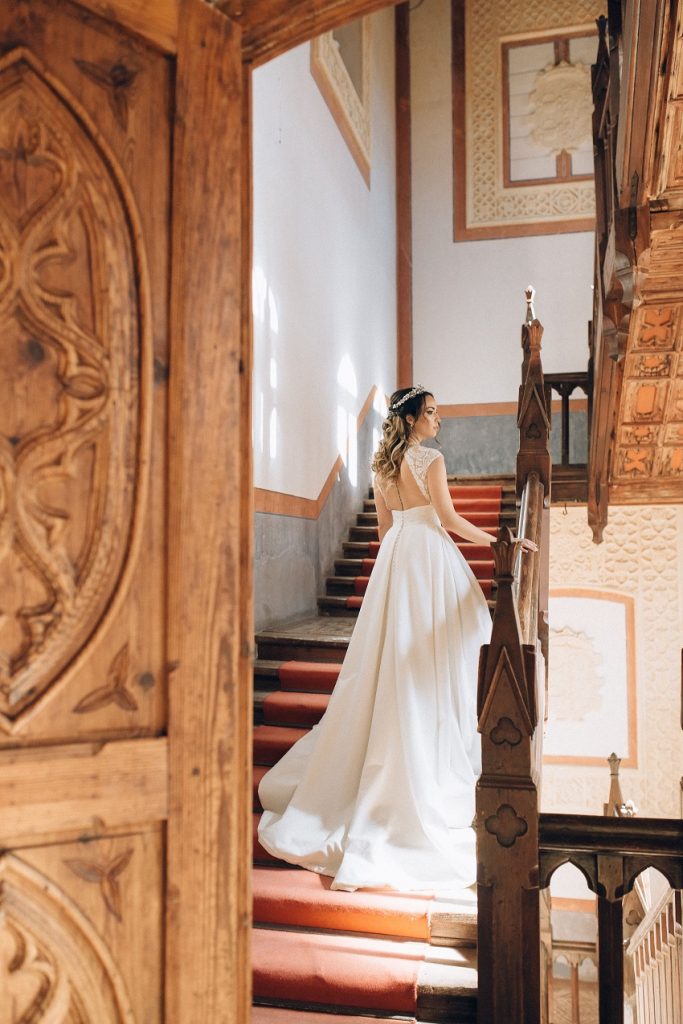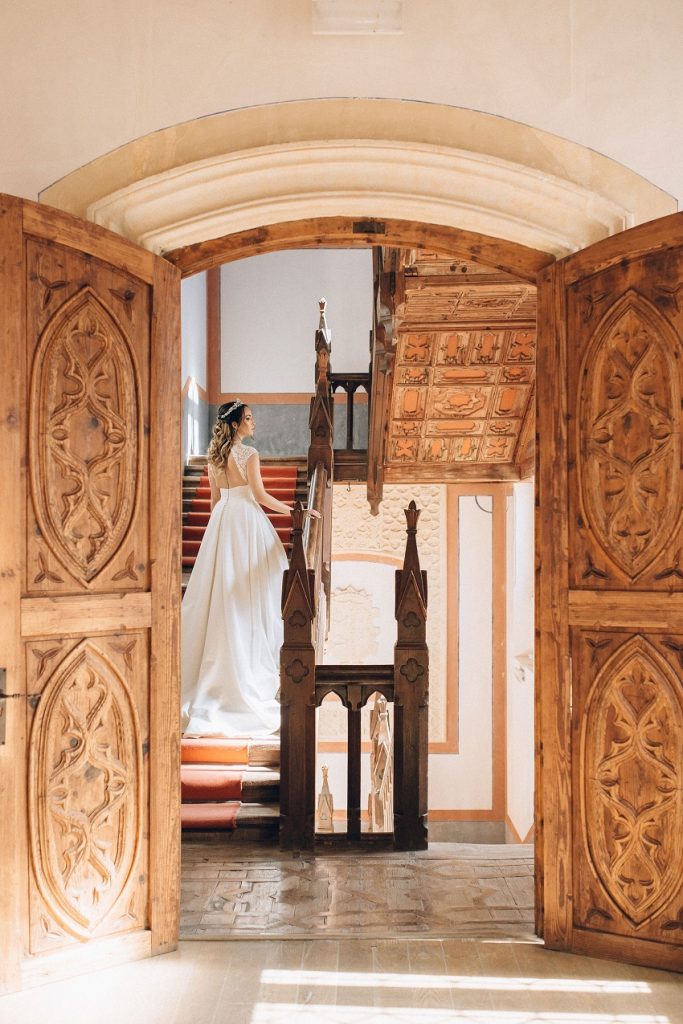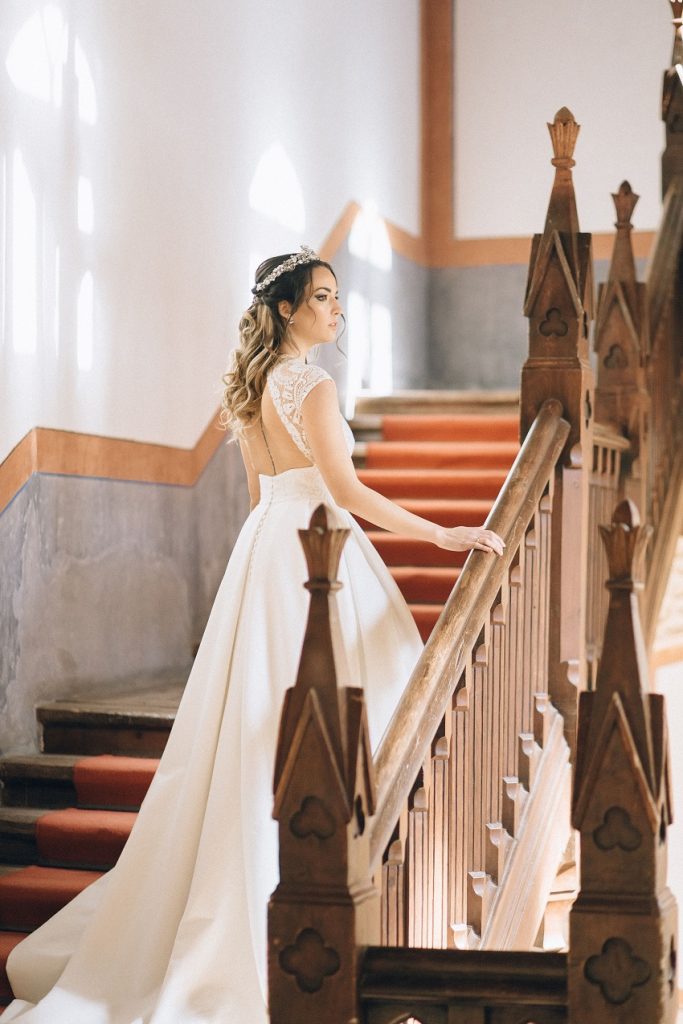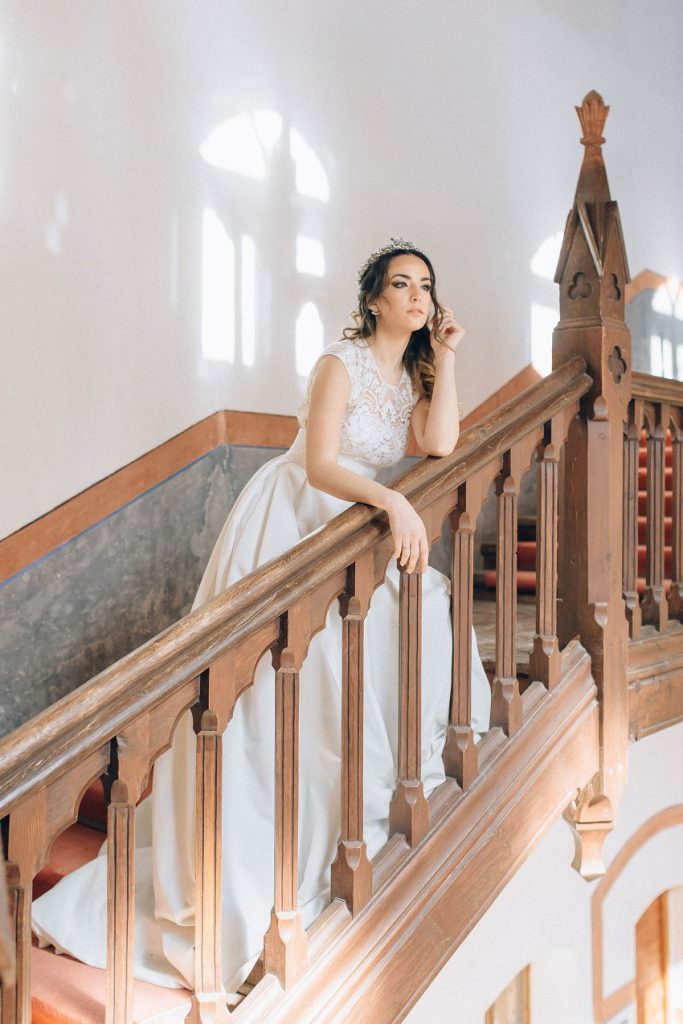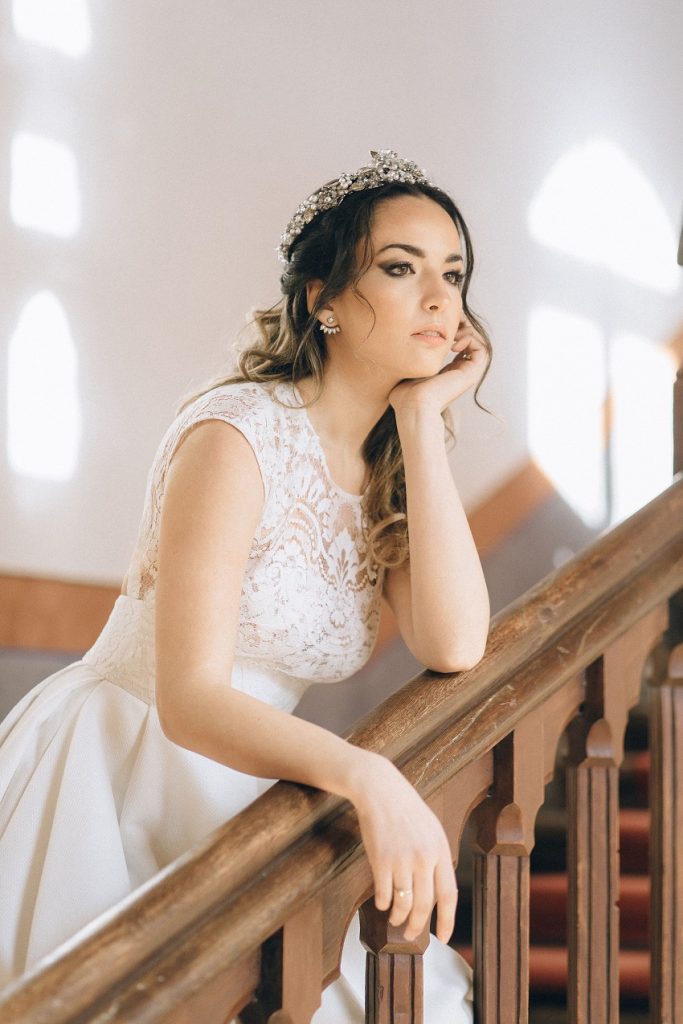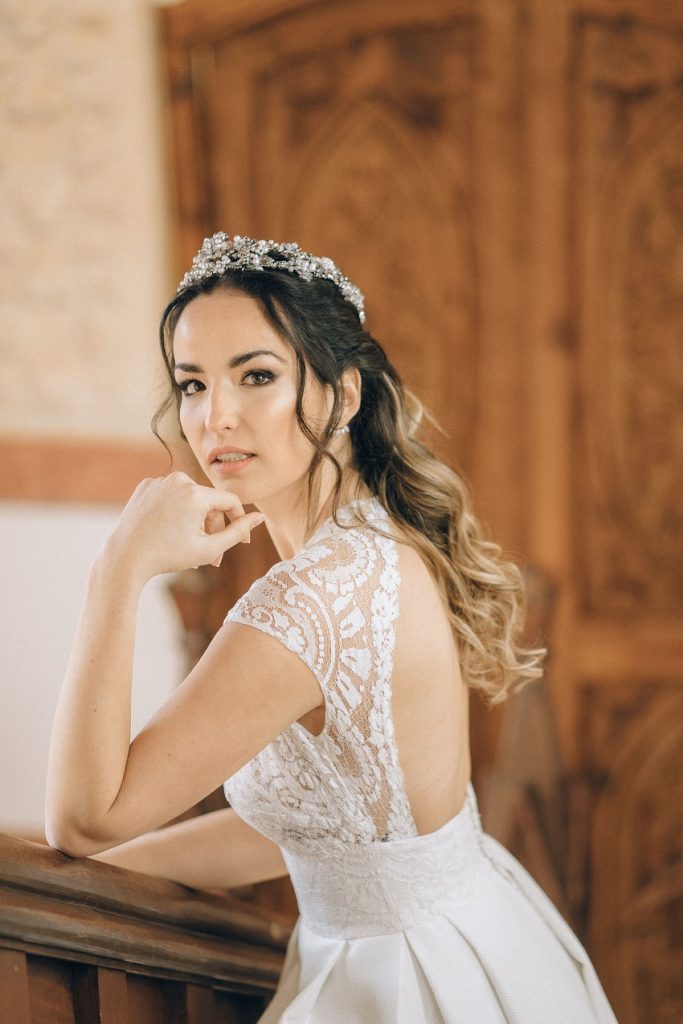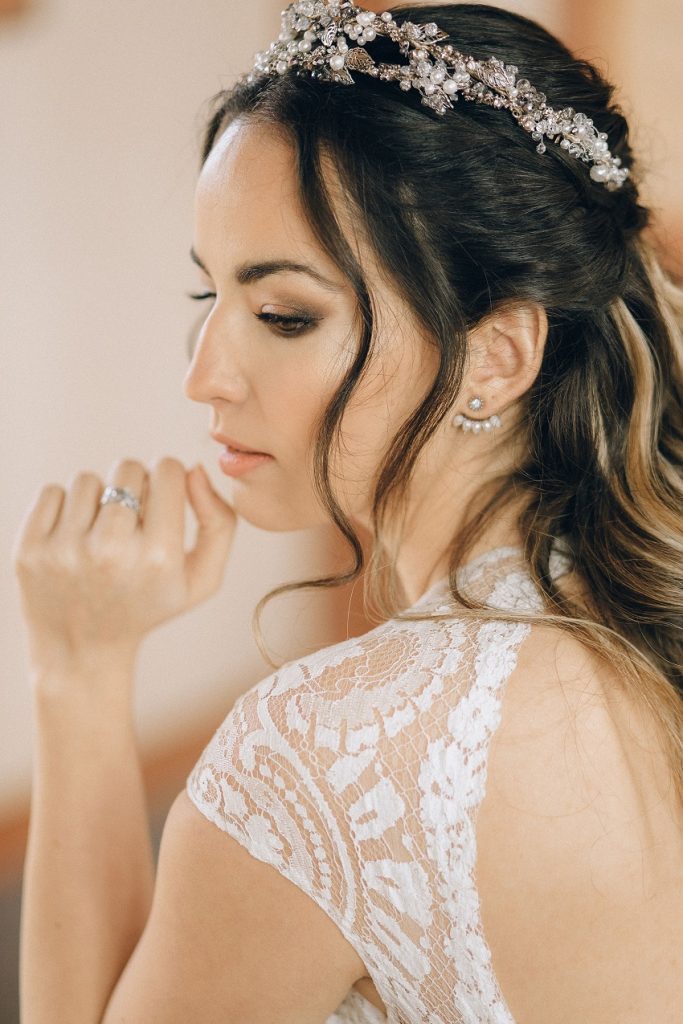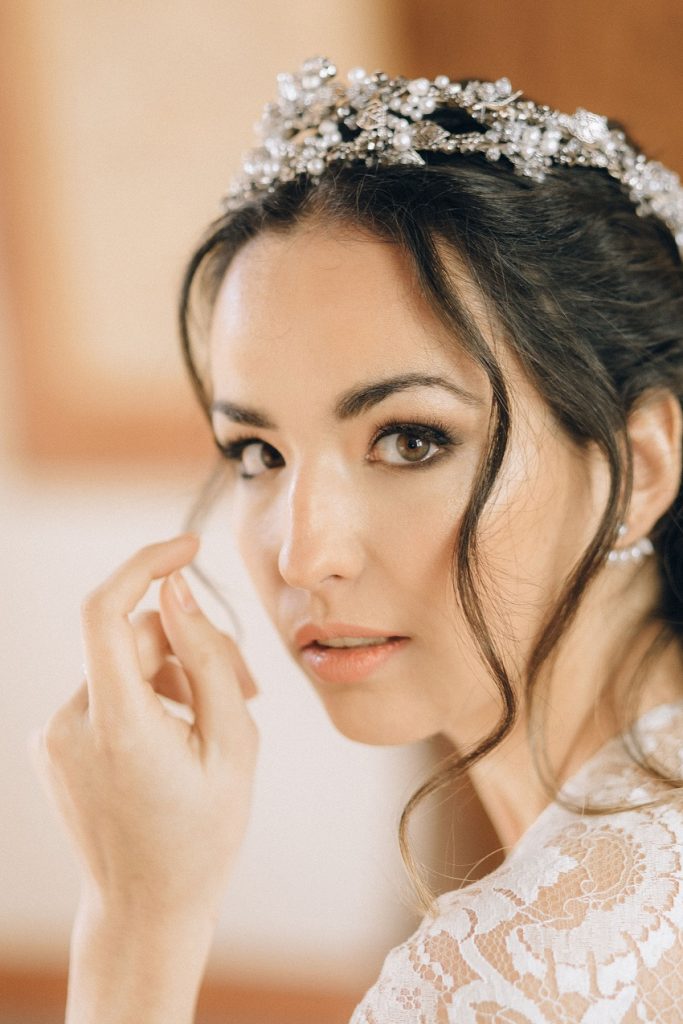 The newlyweds can feel like film stars
Because this castle was also the background for several film sets and scenes with some famous actors, such as the great Sofía Loren or Charlton Heston, who acted in the Castillo de Belmonte in films such as 'The Lord of the Rings', 'Don Quijote de La Mancha', 'Juana La Loca' and 'El Cid', as well as many more.
And this is where Lydia found herself walking down the aisle, wearing a design by Jesús Peiro, a dress with a mesh neckline and chenille butterfly sleeves, resembling the dresses worn in medieval times.
To finish her look, she wore bronze eyeshadow with black eyeliner and a pink lip, as well as a low ponytail and a crown, an essential accessory for a medieval bride!
Sandro, the groom, wore a navy-blue suit with a dark mauve waistcoat with salmon polka dots over a white shirt and a salmon bow tie, designed by Bere Casillas. He looked just like a knight!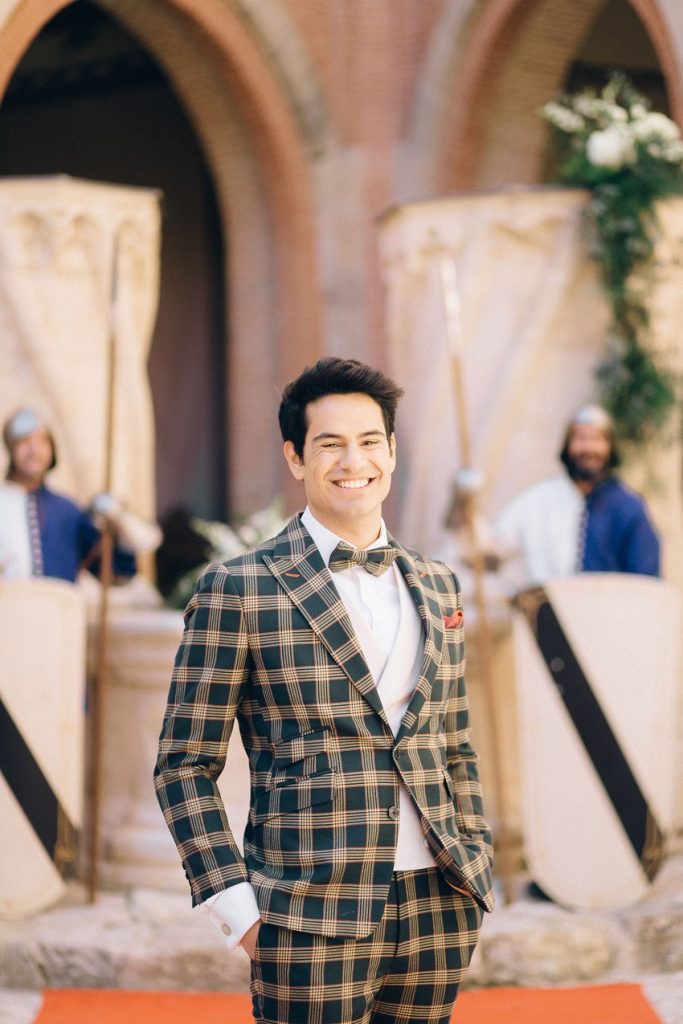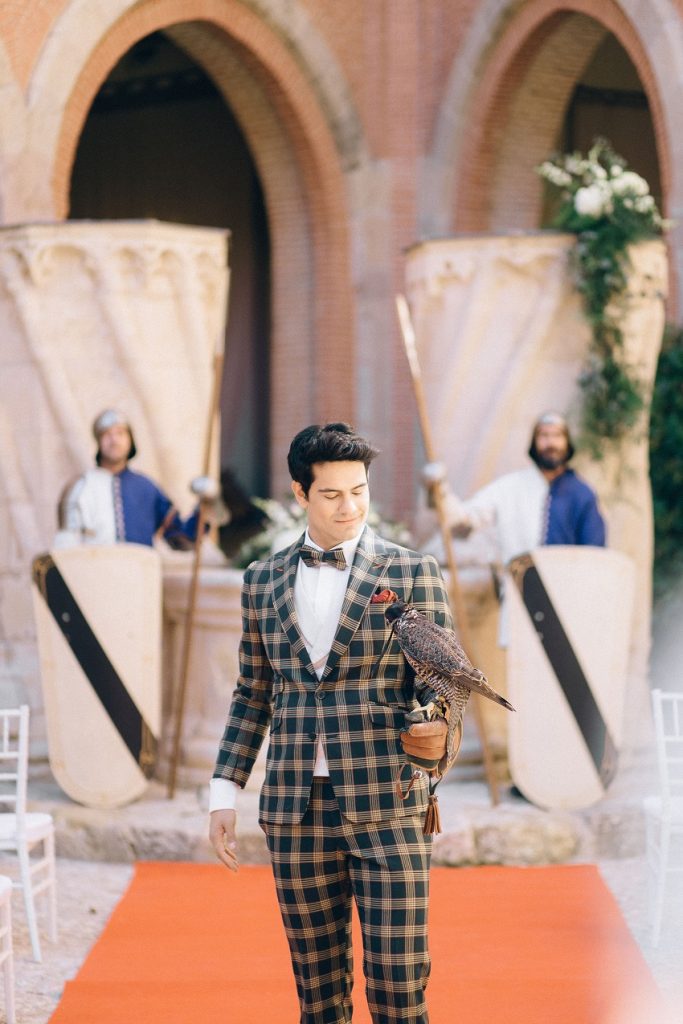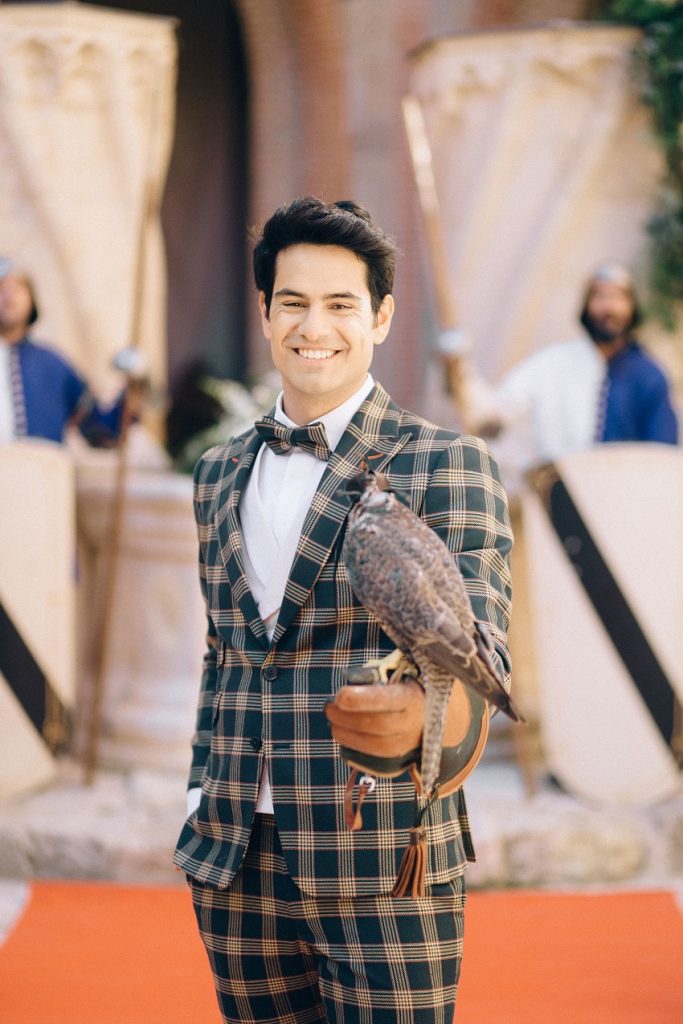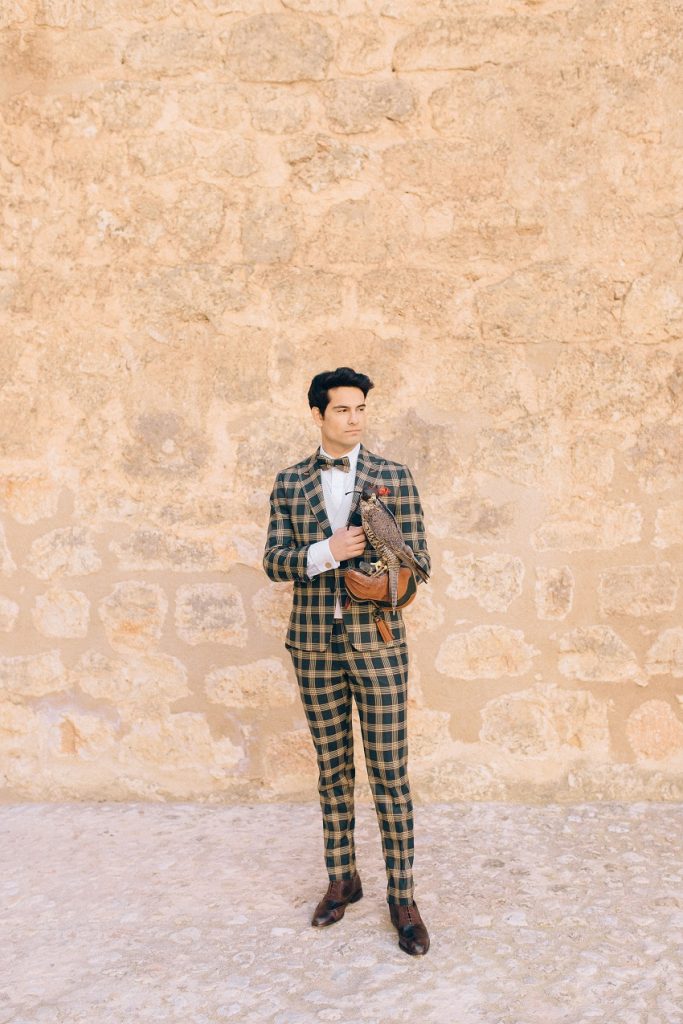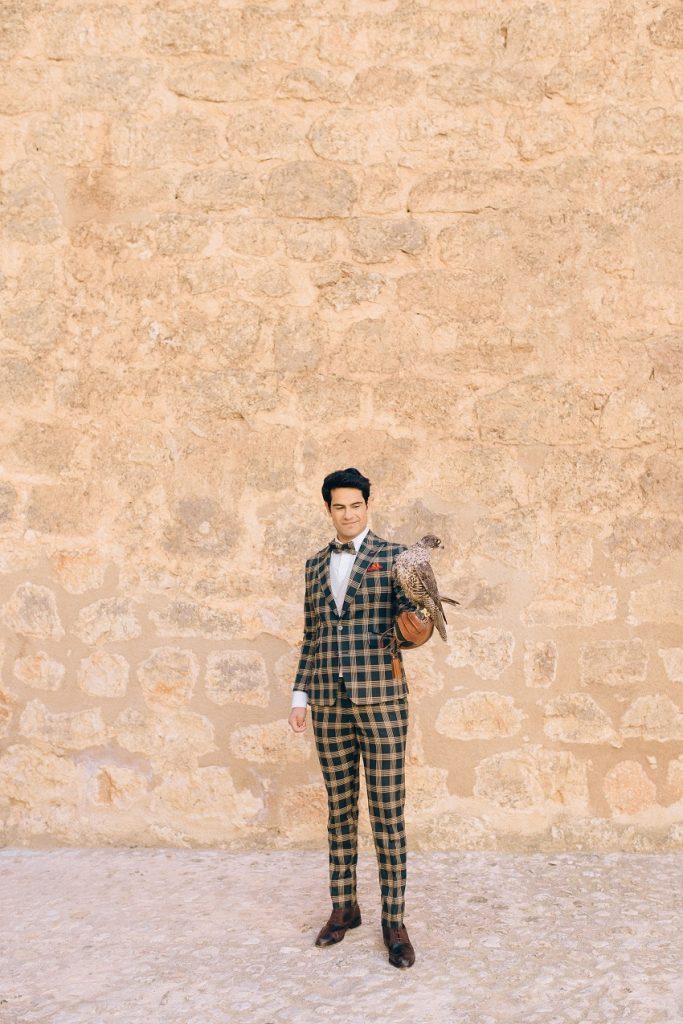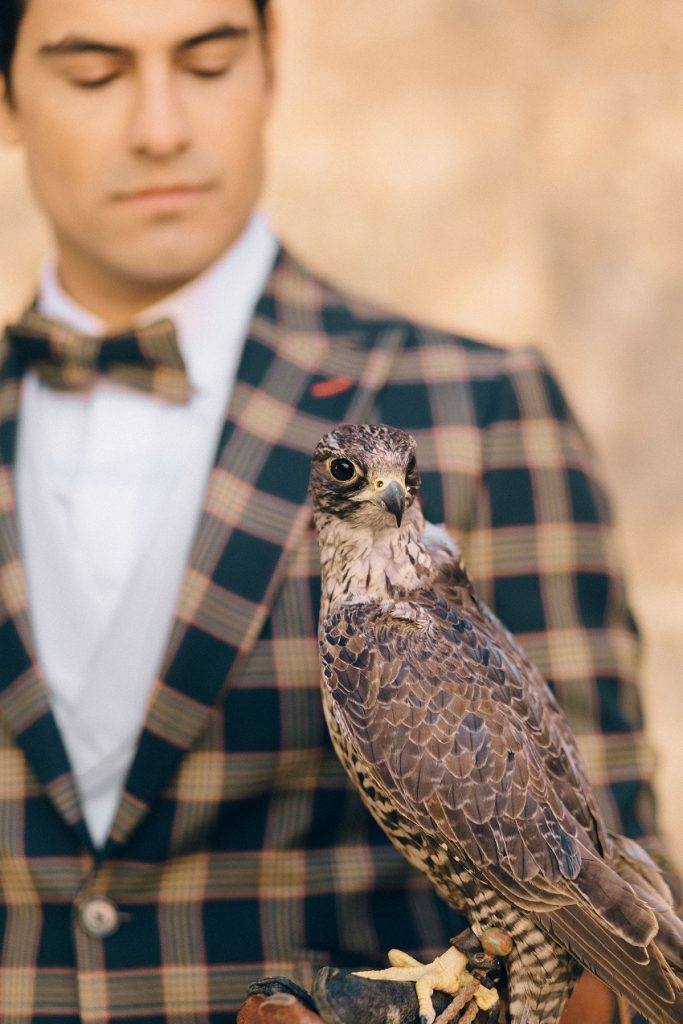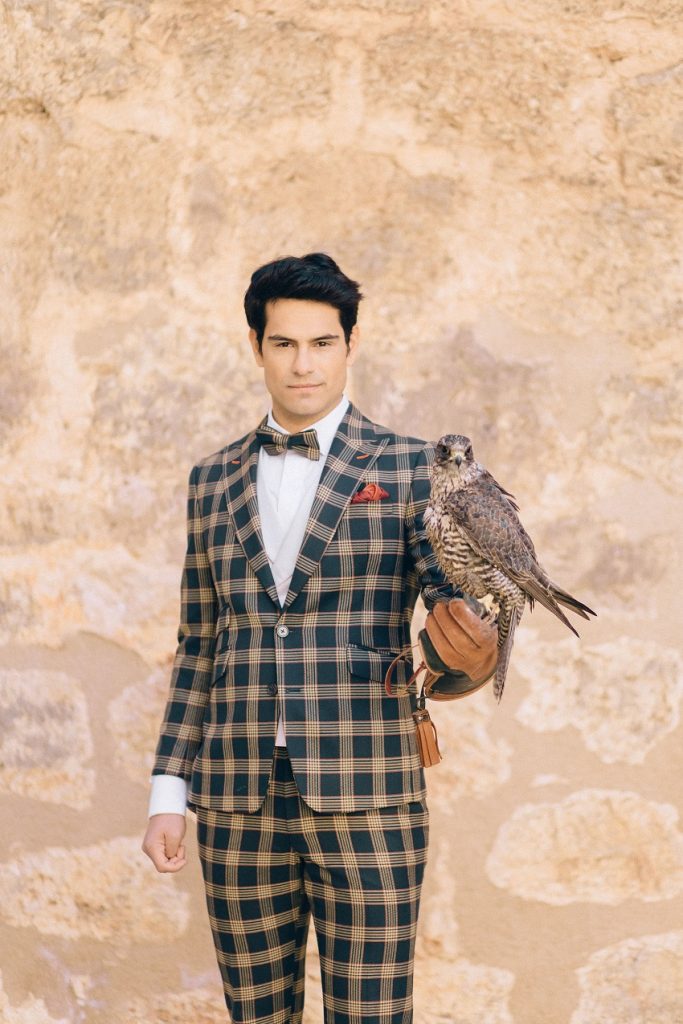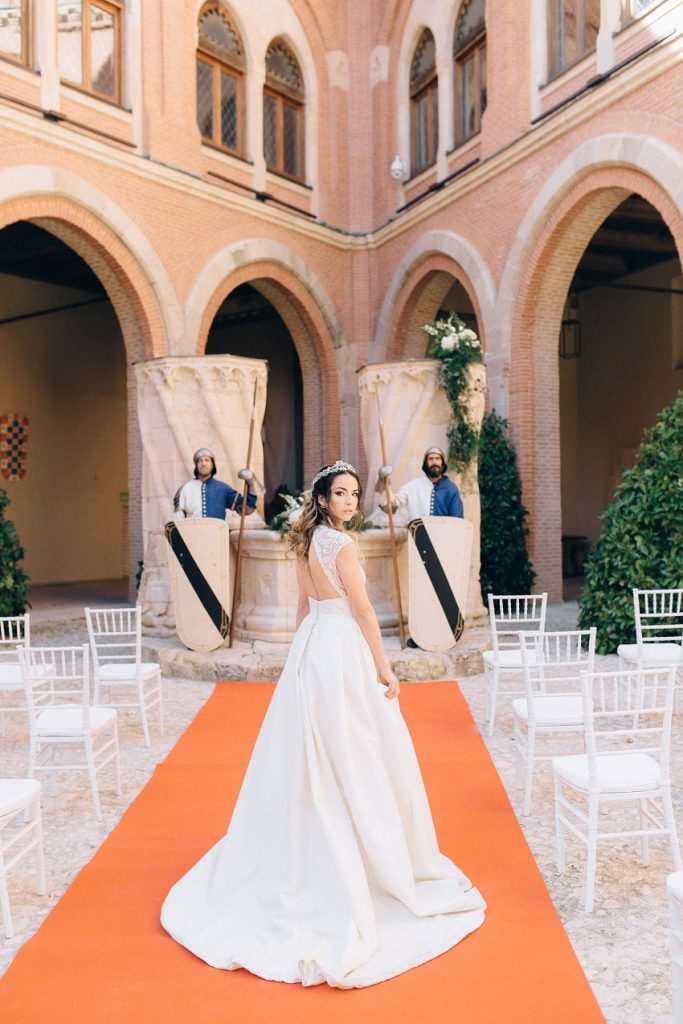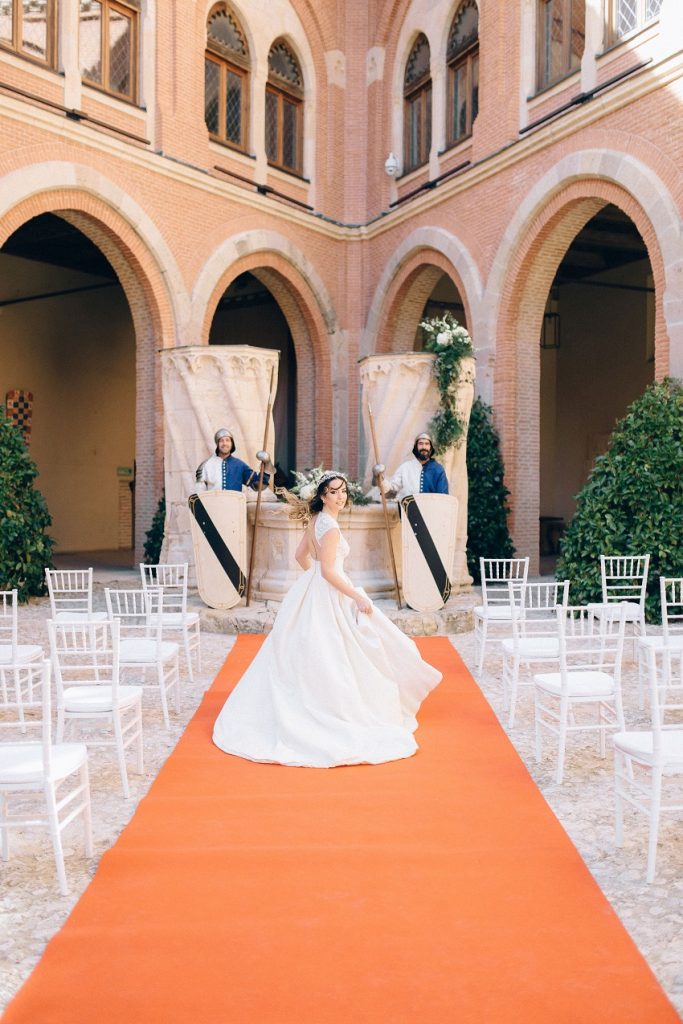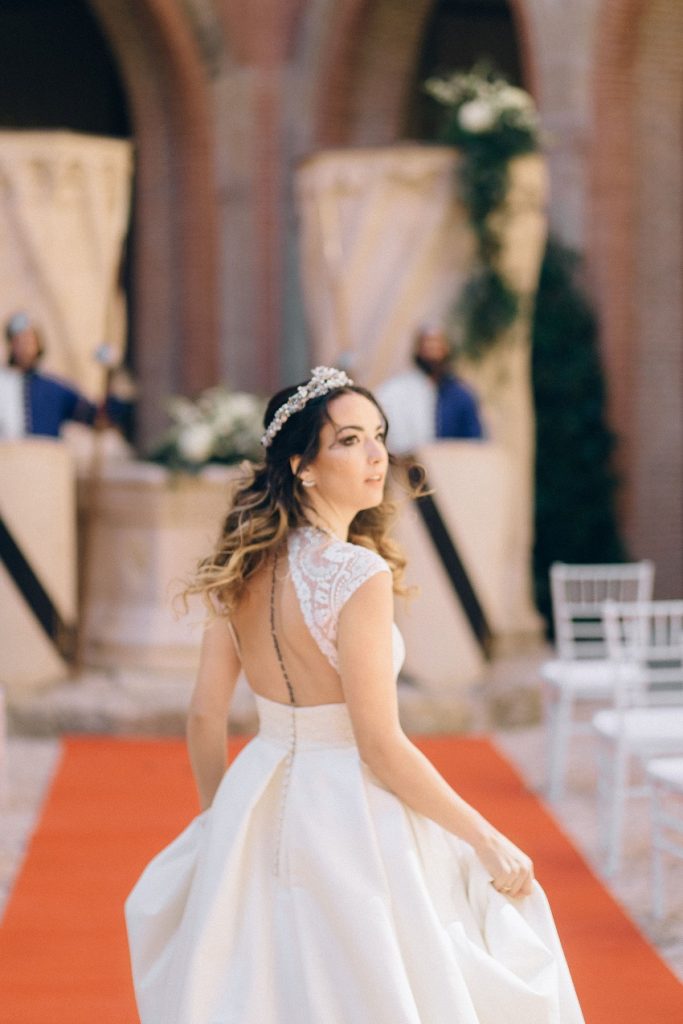 Decorations under mudéjar ceilings
The original galleries and halls dating back to 1456 were filled with a variety of flowers with green leaves, a simple and classic decoration of the venue.
The staircases of the castle, the table centrepieces and the bride's bouquet all featured a wide colour spectrum of bright pinks, oranges and whites among hydrangeas and roses.
On the tables, along with these flowers, there were many types of candles and glass jars on top of a large pink table runner.
The venue looked so magical, decorated to match the wedding style in order to make it even more special, the dream venue for any couple.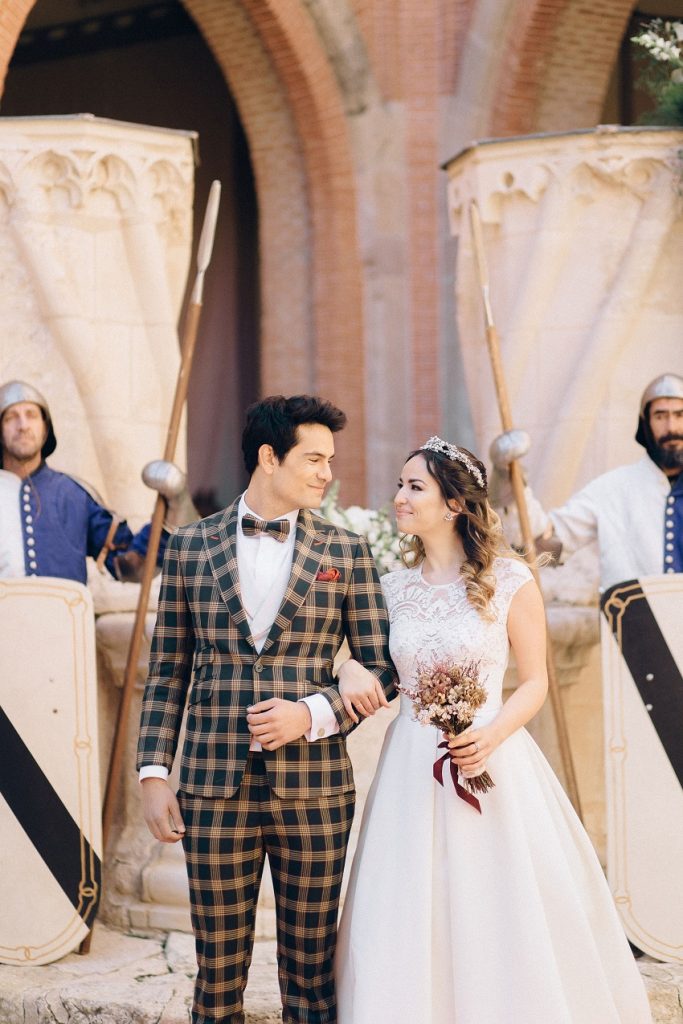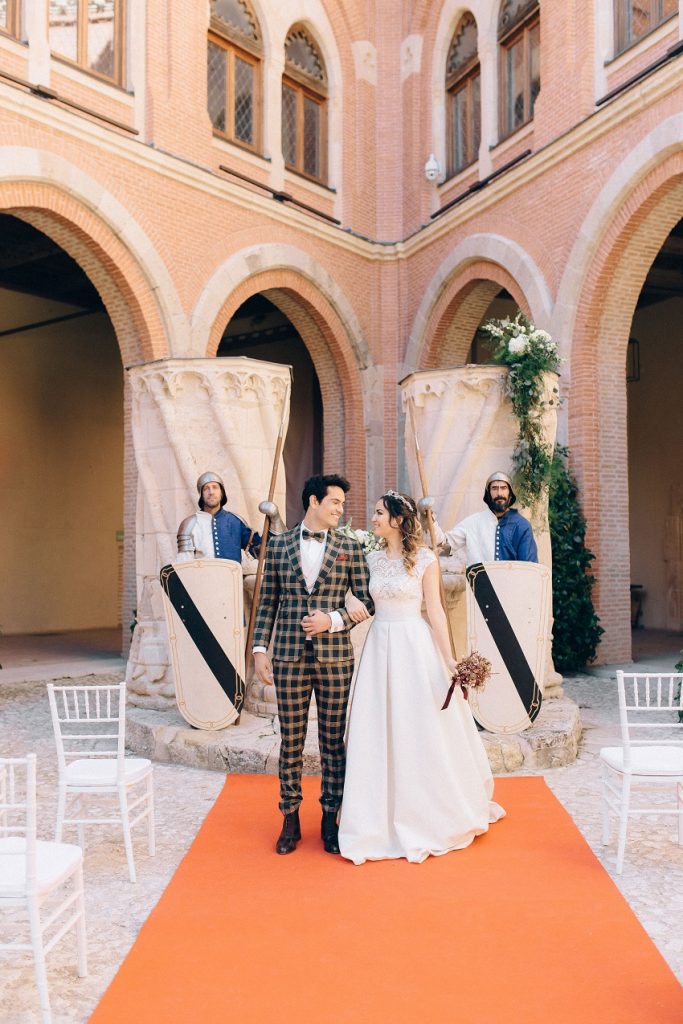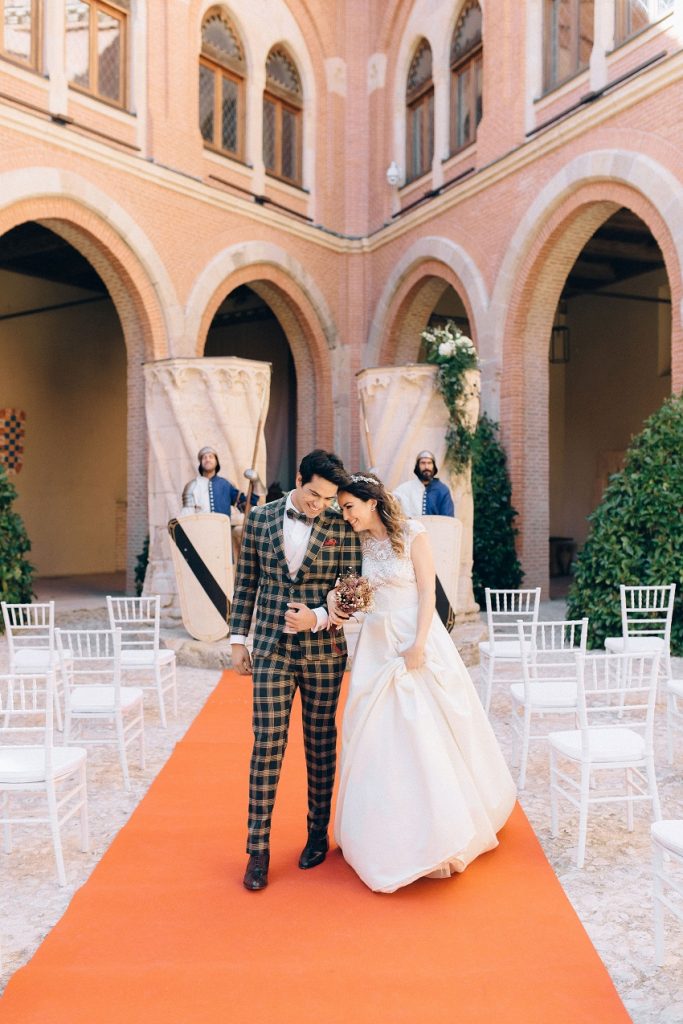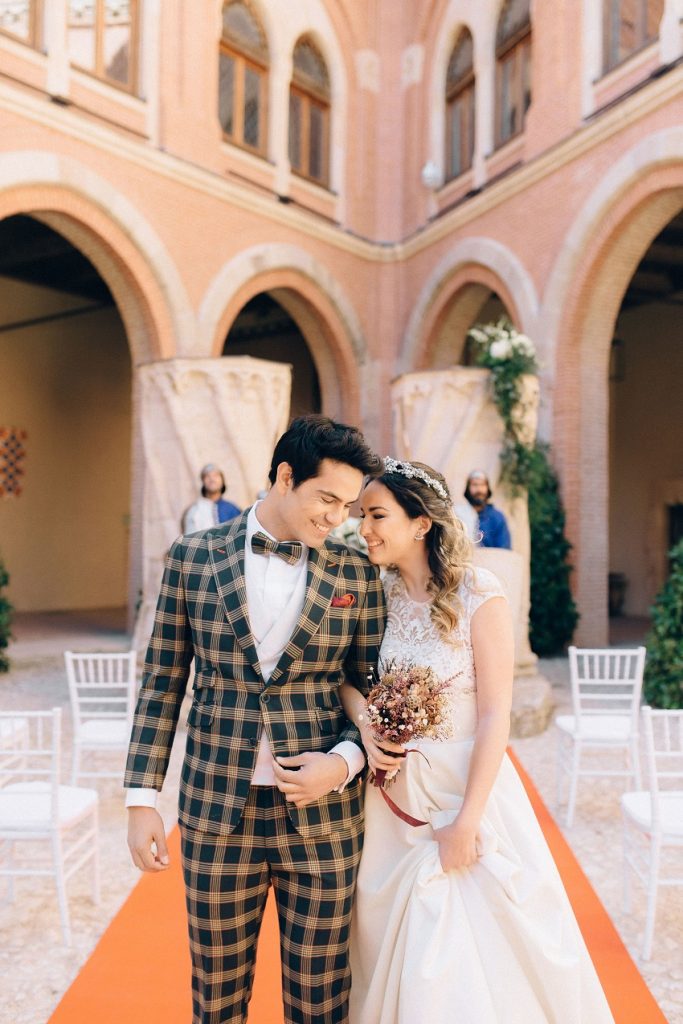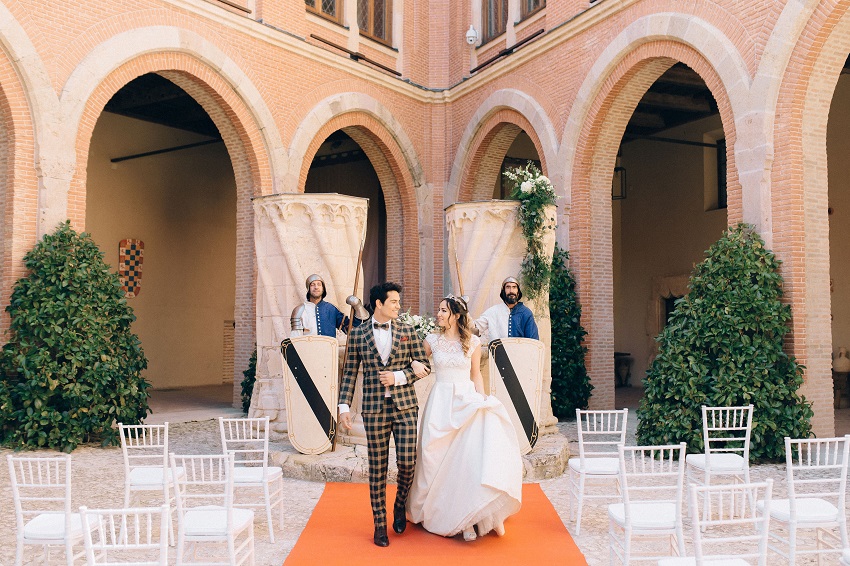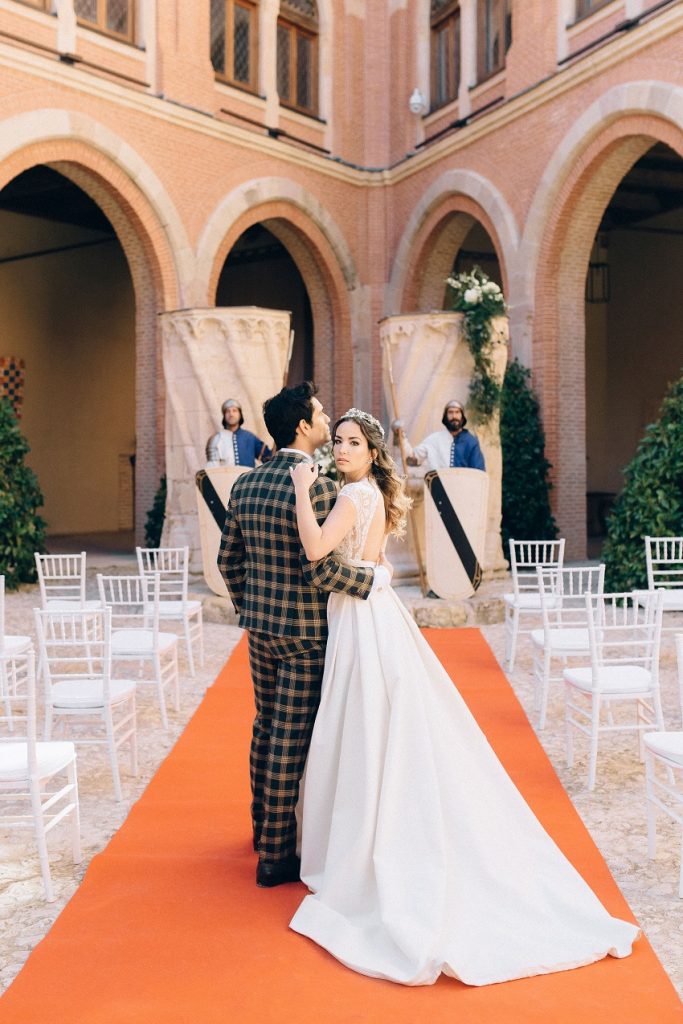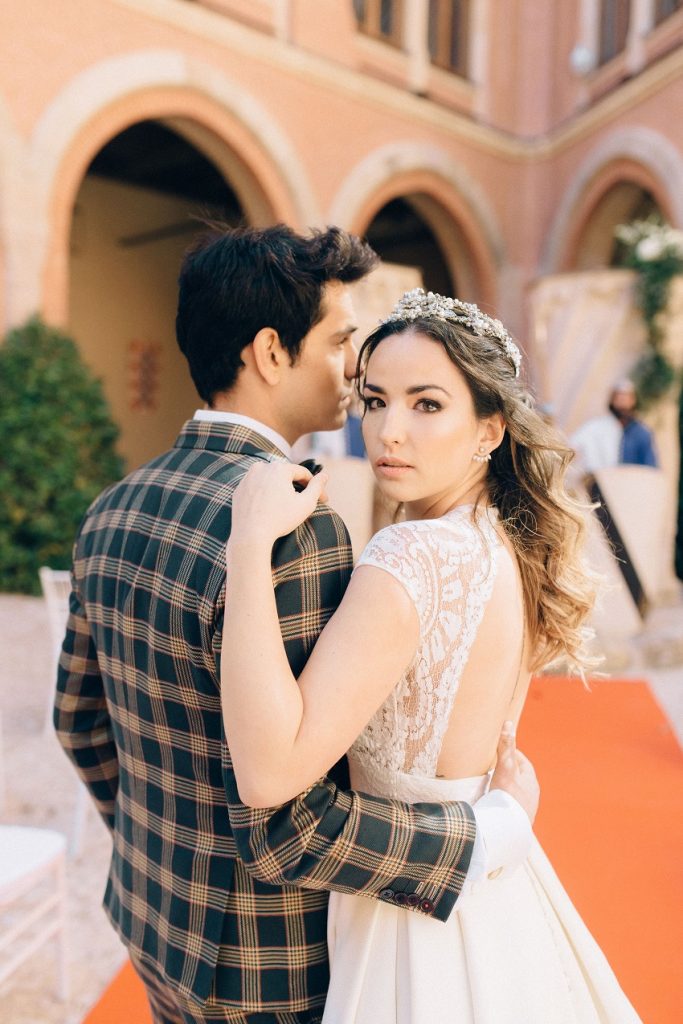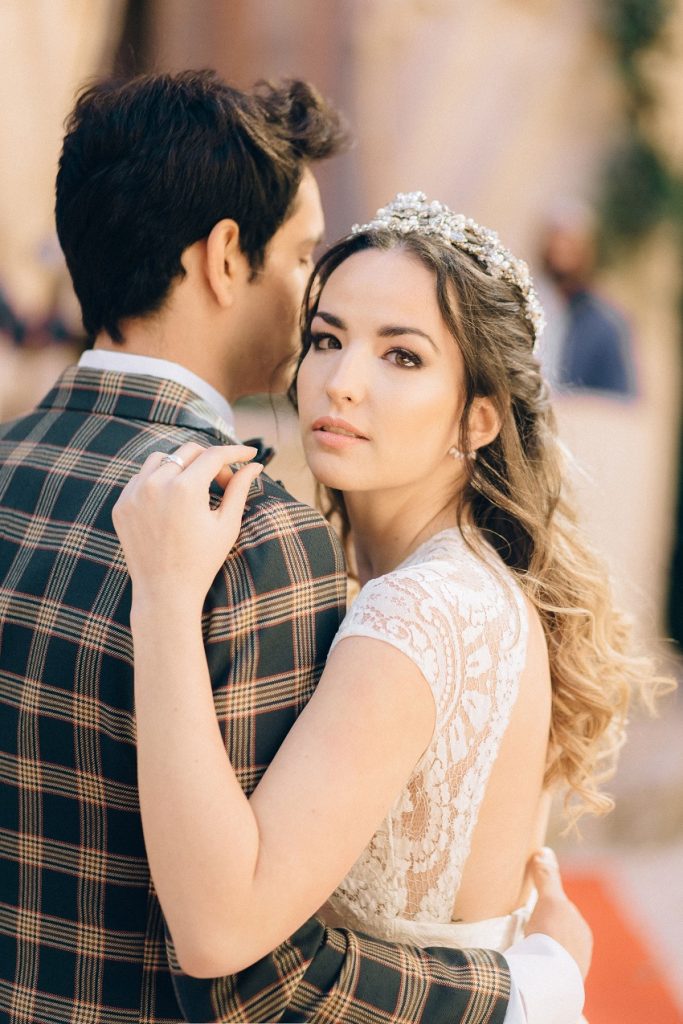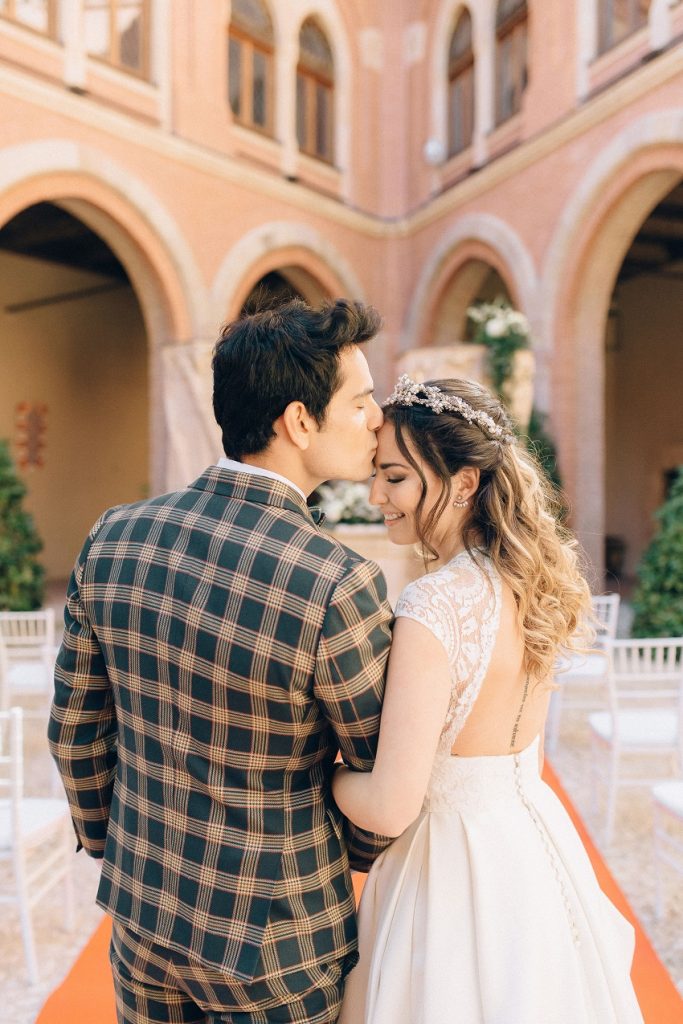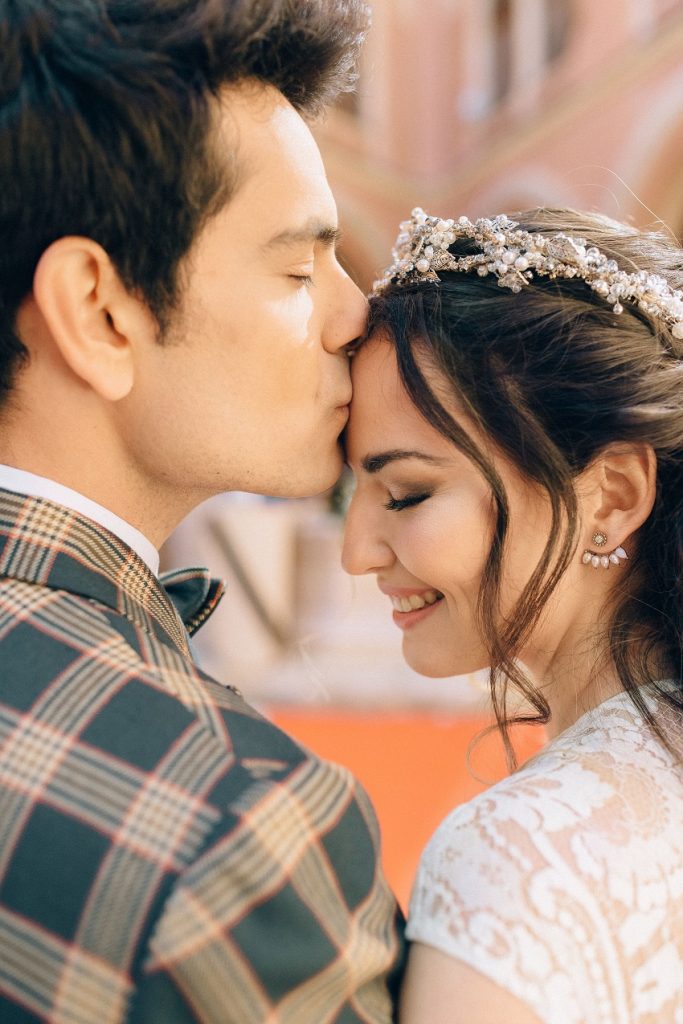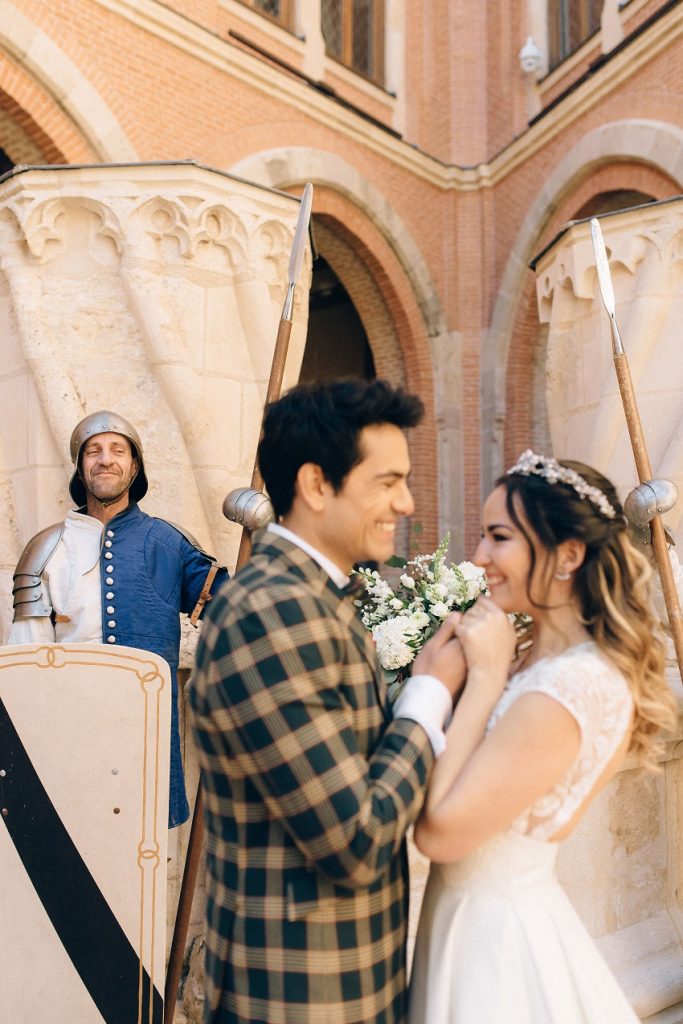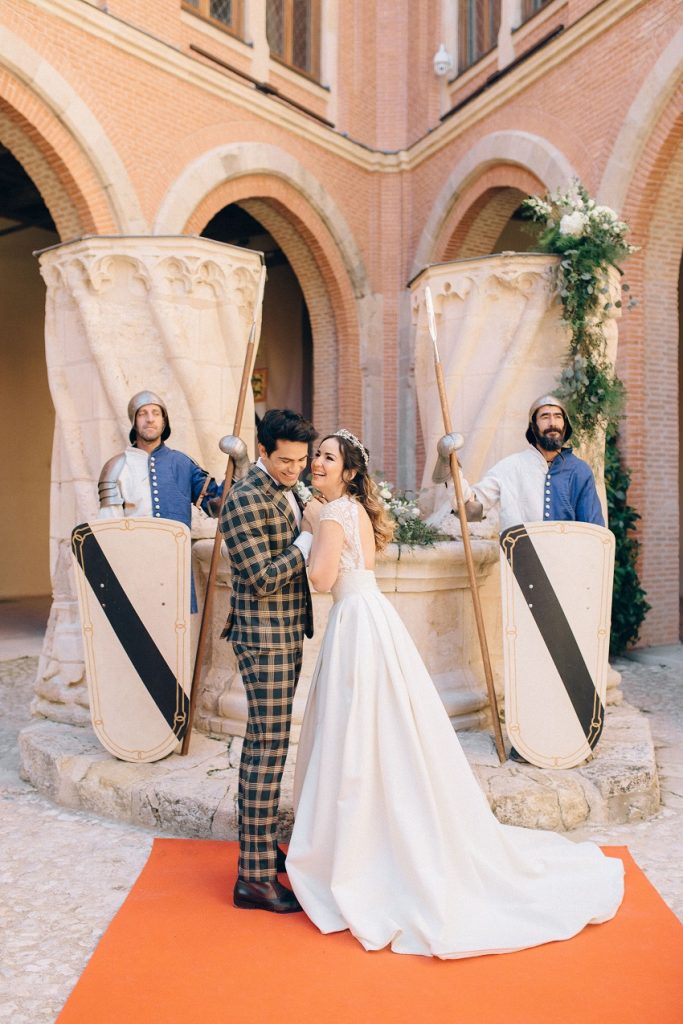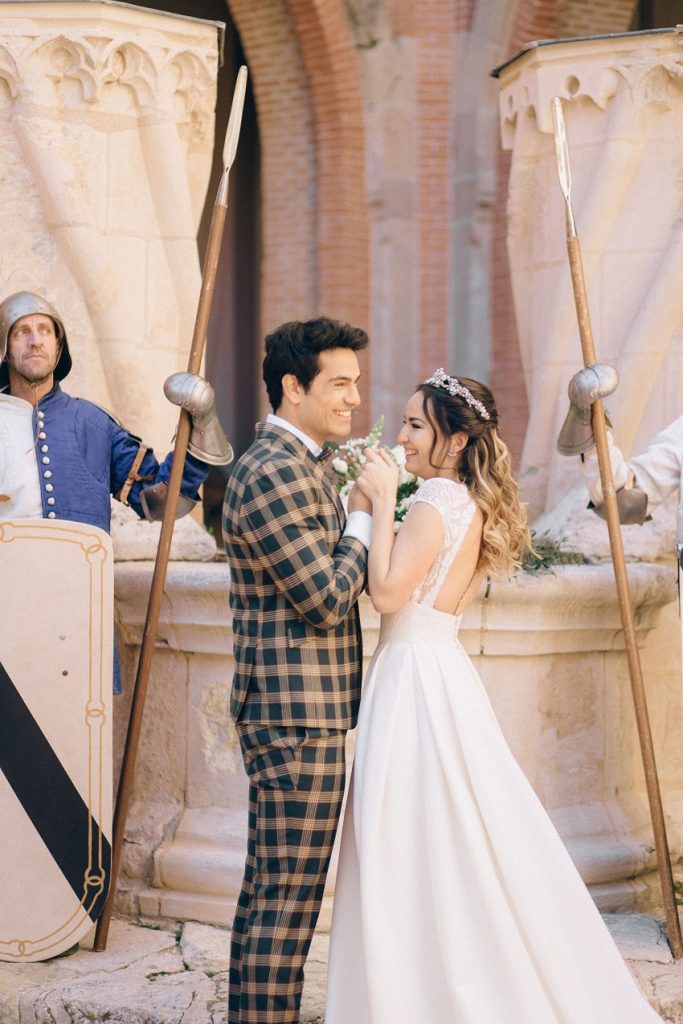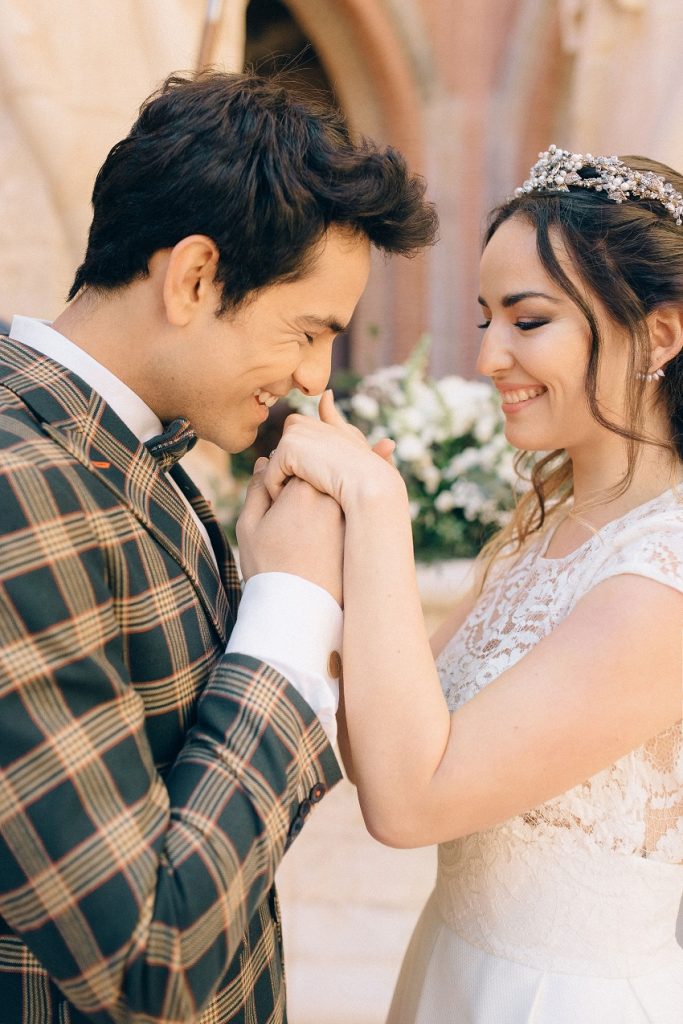 The food, served 'peacefully'
Because in the castle's impressive hall, the catholic kings signed a declaration of peace with the marquis of Villena. In this room, you can enjoy traditional regional dishes at your wedding banquet!
With the 15th century venue and the flavours of 'lomo de orza', manchego cheese, a salad with partridge in brine, quince with citrus fruits and 'galianos manchegos', your guests will be able to travel back to medieval times through their food palate!  
The food served at the castle is made by Catering Boyma, a partner of the castle with more than 40 years of experience in weddings. They are happy to adapt to any kind of setting, because your wedding can also take place outdoors as well as indoors.
Are you thinking of holding your wedding outdoors? No problem! Do it like Lydia and Sandro and unite over 500 guests on the patio of the castle.
Furthermore, at the castle's tavern you can try some of the most delicious and excellent wines, accompanied by the strong taste of the cheese from Cuenca.
Weddings and Events by Natalia Ortiz, was in charge of this perfect wedding day. Who else could it have been?
The wedding team
Venue: Castillo de Belmonte// Planning: Weddings and Events by Natalia Ortiz // Photography: Natali Voitkevich // Cetrero: Julián Meneses // Bride dress: Jesus Peiro // Grooms attire: Bere Casilla // Flowers: @azaleafloristeria // Muah: Arpa art