To choose the place to say "I do" is fundamental. Couples must take many decisions and start the preparation as soon as possible; invitations, dress, suppliers…But, if there is only one important choice in a wedding that is, without a doubt, the location in which it will take place. The site is an element that will determine what type of wedding will be celebrated. ¡ And choosing a hotel for your wedding is the best choice!
Any place is nice, but on this occasion we will speak about those that are done in charming hotels, where they help you with everything that seems complicated at first sight, but therefore saving you time and money. Here we have compiled some of the reasons why getting married in a hotel is the best option. Let's go!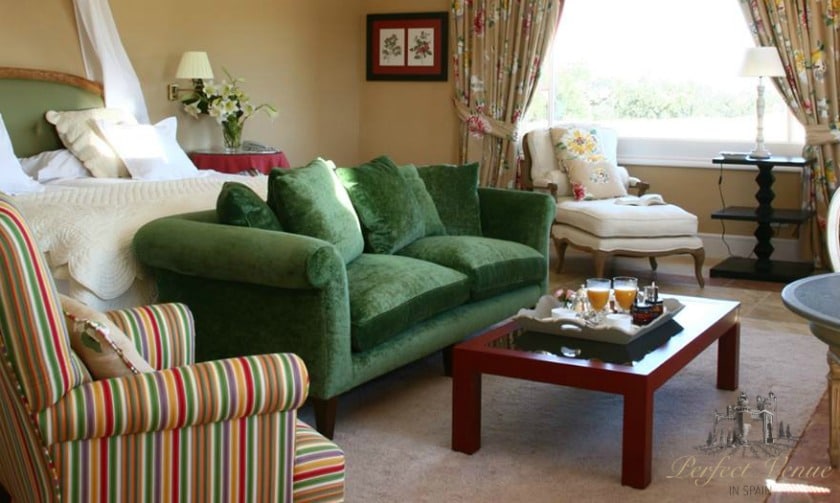 1. Comfort
To choose a hotel for your wedding is the most comfortable option, since it allows both the bride and the groom to be calmer and enjoy more knowing that they don't need to move to another location to continue the celebration. A magnificent option is the Hotel Valdepalacios, an excellent place to celebrate your wedding and those invited can lodge in the luxurious rooms.
2. Time
Another reason to celebrate your wedding in a hotel is to save time and money in transport costs. Neither the bride and groom nor the guests will have to move from one place to another which is something beneficial.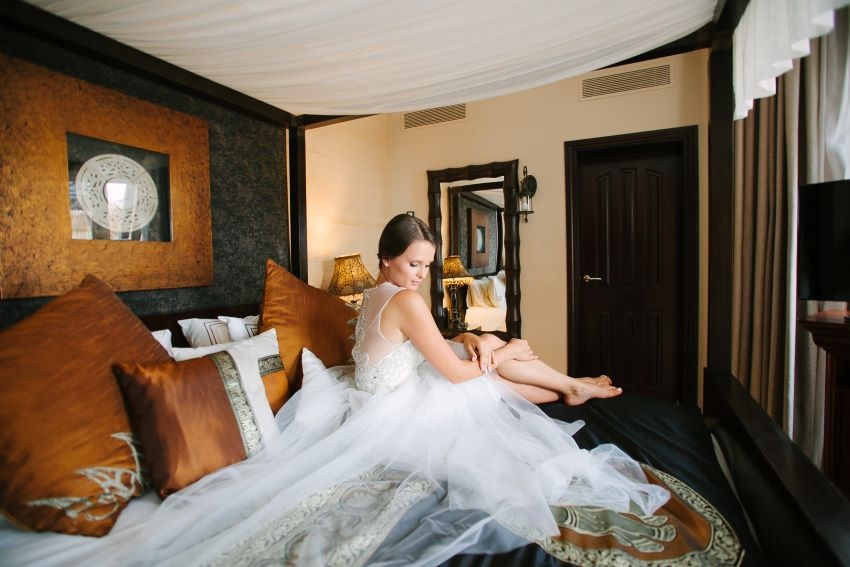 Foto: Royal Gaden Villas
3. Team of professionals
From catering services, event organisation or even restoration, a hotel will always provide you with a team of expert professionals in the field of weddings, something that facilitates the planning of the preparations and that will help you to ensure that everything is according to your tastes and desires.  
4. Accommodation
One of the main reasons to celebrate your wedding in a hotel is, without a doubt, because the option of accommodation is available to you when you finish the celebrations. The ease and comfort provided by a wedding taking place in the same space, where there is the option to stay, is already a major reason to hold a wedding in a hotel.
The hotel Maria Cristina, located in San Sebastian, is an excellent choice to celebrate your wedding, the bride, groom and guests can later relax with no problems, as it has 136 rooms.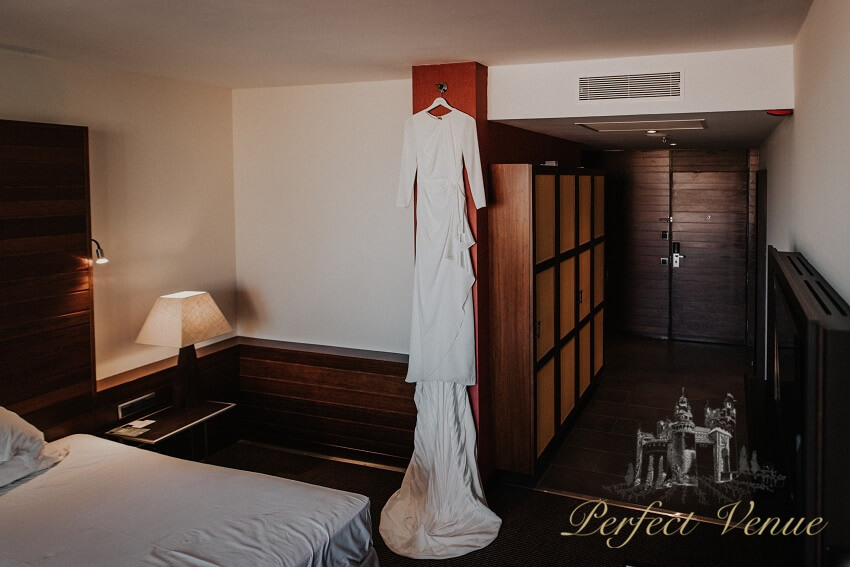 Foto: Hotel Salobre Resort, Gran Canarias
5. Prolonging the stay
Another advantage is that the guests who come from abroad can stay for a few more days, before or after the wedding, and take the opportunity to enjoy and discover the city more thoroughly. In fact, many hotels for weddings offer discounts for these occasions. This alternative is also perfect for the couple to enjoy a comfortable and unbeatable wedding night.
6. A large number of spaces
They usually have a large number of spaces to choose from in the hotel. From sites in open air to salon rooms or gardens, such as the Abama Ritz-Carlton in Tenerife has special places such as the Persa Garden or the Beach Club with views of the Atlantic.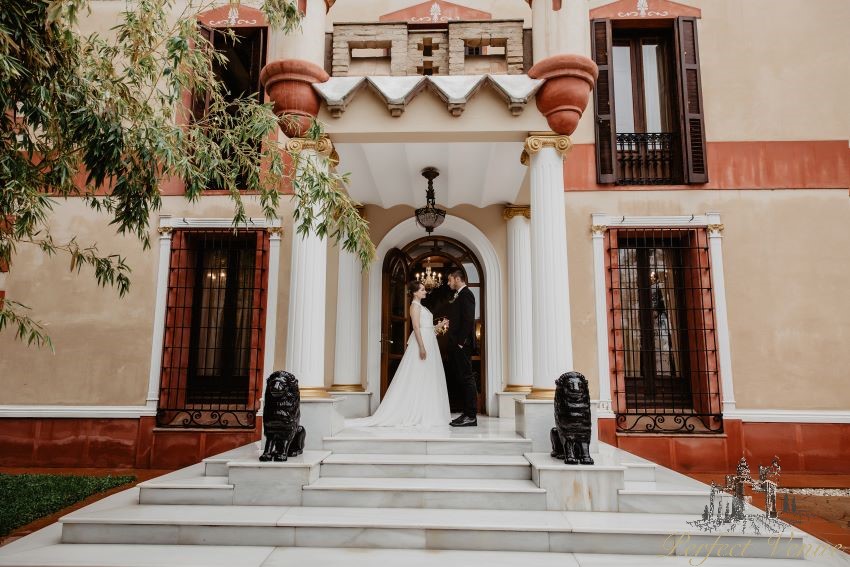 Foto: Hotel Villa Retiro, Tarragona
7. Menu and Chef
The hotels also have specific menus for weddings, always to the taste of what the couple want and ask for. Furthermore, much of these have a renowned chef and high-class restaurants. Hotel Villa Retiro, located in Les Terres de L'ebre, has a great variety of gastronomy on their menu and the kitchen is ran by chef Francesc Lopez, the only person in the Baix Ebre recognized with a Michelin Star amongst other awards.
8. Environment
The majority of hotels that are specialised in weddings are situated in symbolic places in the city, like in its old town or on the beach. They can be surrounded by nature, gardens or with spectacular panoramic views of the landscape. Hotel Castillo Buen Amor is a wonderful option to celebrate a wedding in a romantic and different atmosphere.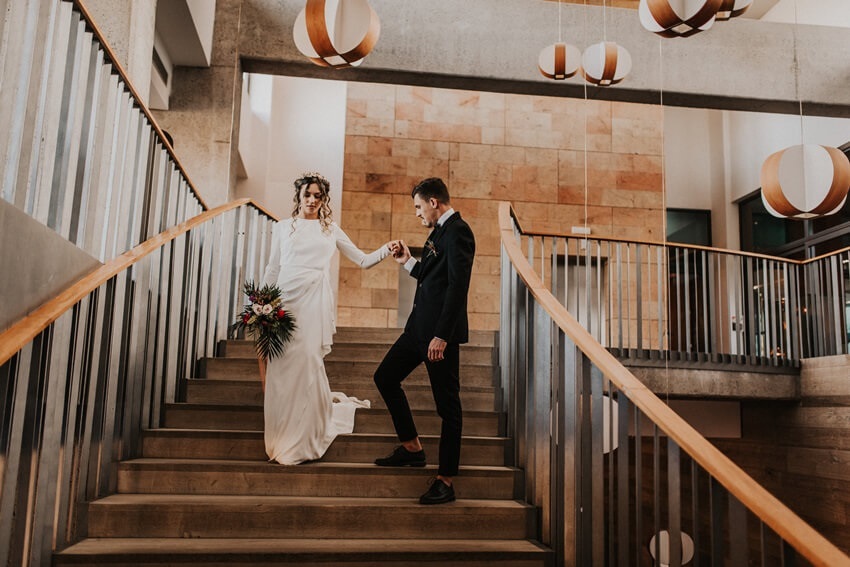 Foto: Hotel Salobre Resort & Serenity, Gran Canaria
9. Capacity
To celebrate a wedding in a hotel allows you to have a bigger capacity in terms of guests. Other spaces are more limited in this aspect however, the hotels are very good at accommodating for these types of events.
10. No time limit
Lastly, but not the least important, it allows all the guests to enjoy the celebration without worrying to the early hours of the morning. In other spaces it is possible that the party is shorter than expected.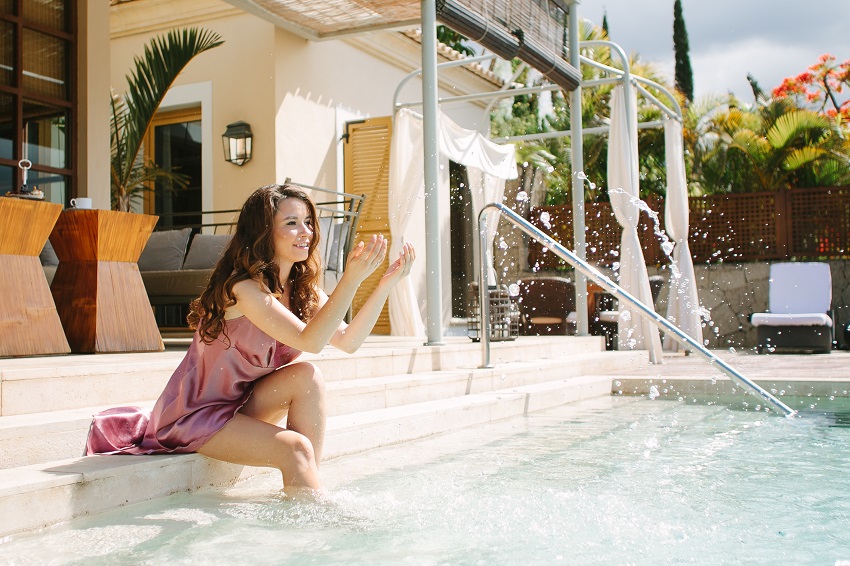 Foto: Hotel Bahia del Duque, Tenerife
Exclusive spaces for your wedding
 In Spain, you will find a large number of hotels that are absolutely perfect to celebrate such a special day. Madrid, Barcelona, Valencia and the Balearic Islands are some of the best destinations for your wedding. Below, you will find some of the best spaces in different environments and Spanish landscapes so that you can choose from a very detailed list. 
 The Gran Melia Palacio de los Duques is an impressive hotel built in the nineteenth century, which still bears its original structure and classical style. It is located very close to the famous Teatro Real and comprises many halls with natural light and a capacity of 200 people, as well as a group of professionals which will help the couple organize every single space to adapt them to their tastes and necessities.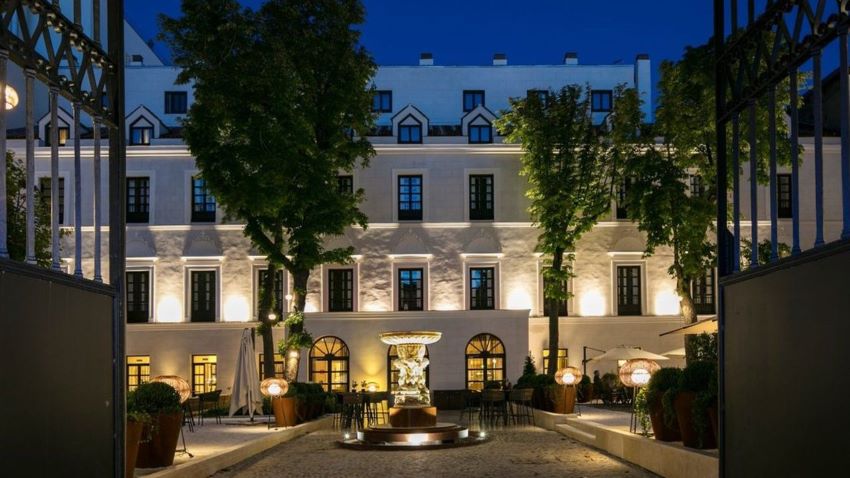 The Monasterio de Ara Christi, located in Valencia, was built in the seventeenth century. It was declared "General Interest Building" and more recently turned into one of the region's most exclusive places to celebrate all types of weddings. It offers varied original rooms in which you can celebrate your union and party after the ceremony.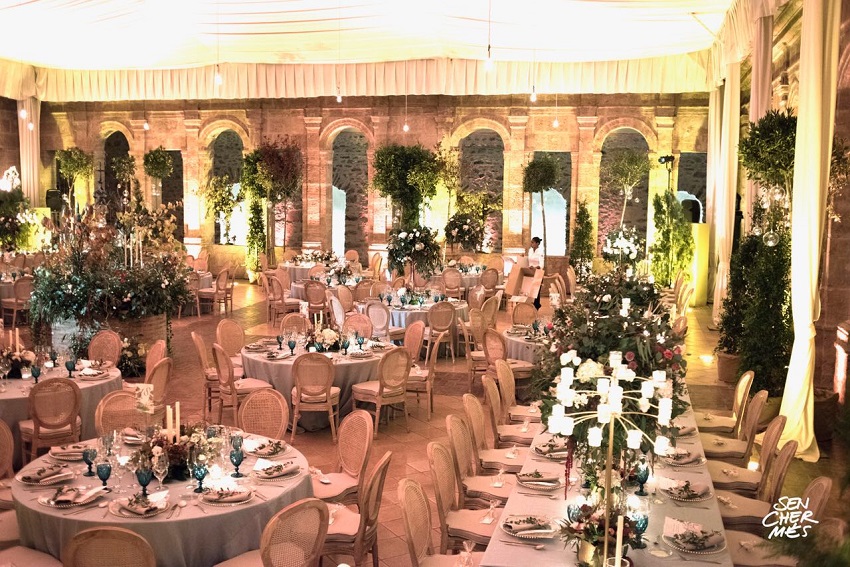 Me Ibiza is a wonderful resort located a few meters away from the sea S'Argamassa in Ibiza. ME Ibiza features an infinite number of places, restaurants and terraces to celebrate a wedding that lives up to the couple's tastes. In this resort, you can organize intimate ceremonies as well as a huge ones with a great number of guests, in addition to having a team of professionals to help you at every moment during the preparation.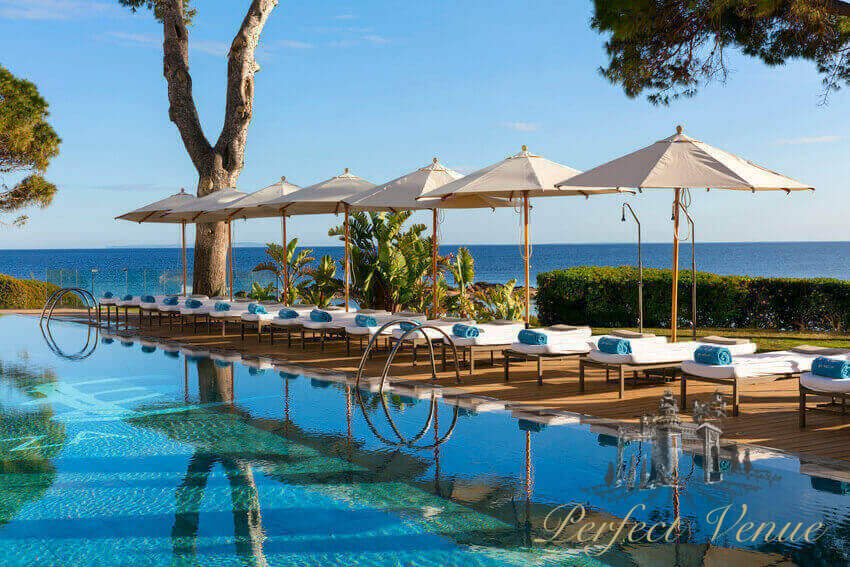 This incredible country house located in Catalonia is completely habilitated to host weddings and events, thanks to its incredible architecture and its great historical value. The Cavaller de Vidra features various spaces, both interior and exterior, with a landscape full of nature, ideal for such a special occasion. Its garden zones will enable you to have open-air ceremonies and receptions in summer.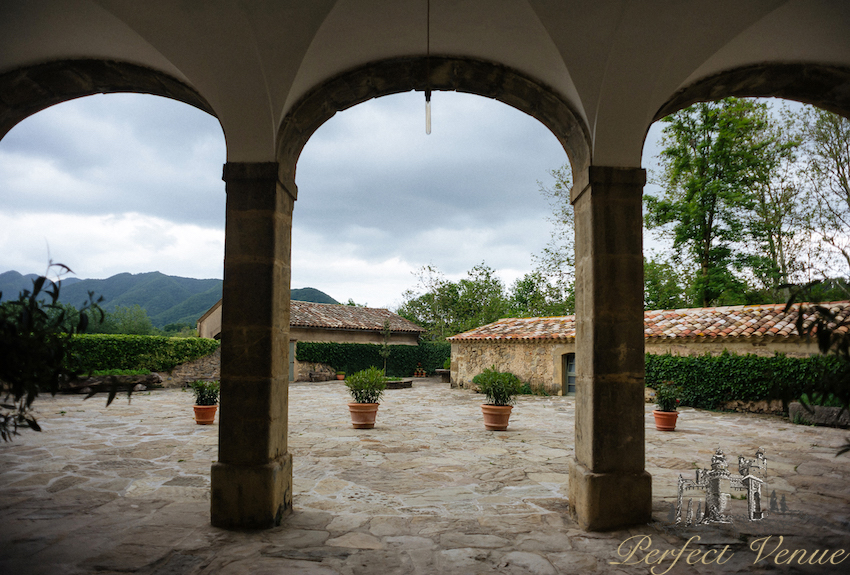 After reading them, have you already decided? If you are organizing your wedding and need help or advice, do not hesitate to write us at info@perfectvenue.es We will help you in the search of spaces and hotels to celebrate your wedding.