If we name you Valencia, surely the first thing that comes to mind are its beaches, its smell of sea and paellas, and its good people. But, after knowing the best spaces for weddings in Valencia that we show you in today's article, we guarantee that your mind will go much further.
And this coastal city has much more to offer, such as its history, its green spaces, its rural and mountainous areas … keep reading and discover why you should get married in Valencia!
Because yes, we guarantee that in the Valencian Community there is all the charm, romanticism, and magic that you have always dreamed of for your wedding.
With the wide range of spaces for weddings in Valencia, it will not be easy to choose! That is why, at Perfect Venue, we have prepared this guide to facilitate your search and to finish decanting.
But before, what does Valencia have the bride and groom like so much?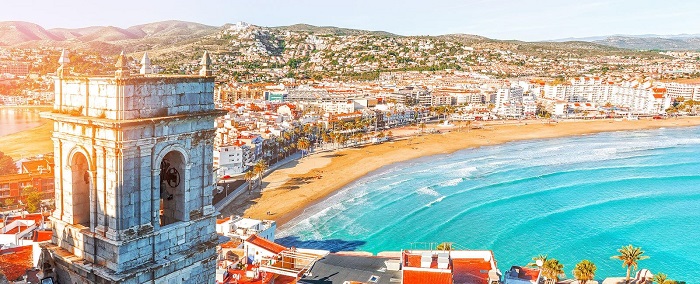 Its weather
Being a Mediterranean city, the sun is present throughout the community almost every day of the year. With an average annual temperature of 18º, winters are not cold at all.
So, it is a perfect climate to say "yes I do" under the blue of the intense sky and the golden rays of the sun!
Its gastronomy
Although paella is her best-known dish, this is not everything. Because, although nowhere does one eat a paella as rich as in Valencia, it also offers fideuá, black rice, esgarraet, aspencat, traditional fish and seafood stews and tasty wines.
And to give your palate a sweet treat, nothing better than its refreshing horchata, always with fartons to dip, some pumpkin fritters, or a piece of toña accompanied by the spectacular citrus fruits such as Valencian oranges.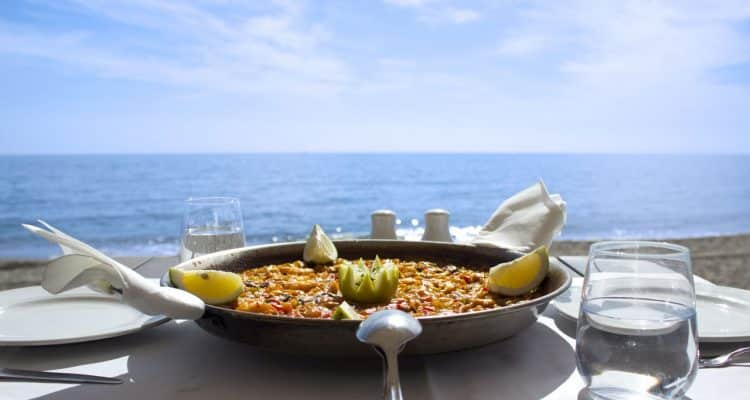 It's beaches
Because with its climate of more than 300 sunny days a year, enjoying its beaches is almost an obligation. Did you know that it has a number of blue flags? How do you read it! 7 kilometers of beaches which are authentic quality beaches. Whether they are the most urban and prepared for the service of the people, or more wild and wild as those of the Albufera.
Its green spaces
When we say that Valencia has it all, it is because it has it all. Including a lot of natural spaces, such as the old bed of the Turia River, a dense garden of more than 9 kilometers that surrounds the city, in addition to orchards, banks, parks, farms, etc.
But, without a doubt, the most popular green space is the Albufera Natural Park, a space of tranquility, peace, and quiet for all those couples who ride one of their boats.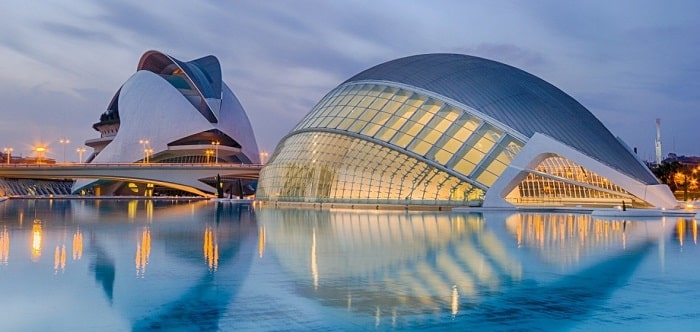 It's story
In the city of Valencia it houses a lot of history, since it is a city that mixes cultures, such as the Visigoth, the Muslim, the medieval, and the Roman, and its monuments can attest to this.
The Lonja de la Seda, declared a World Heritage Site by UNESCO, the Torres de Serrano and de Quart, the Cathedral, the Almoina or the Tribunal de las Aguas, founded in the year 1000 and considered as Intangible Heritage of Humanity by the UNESCO are some of its most symbolic historical buildings.
And now yes: your wedding venues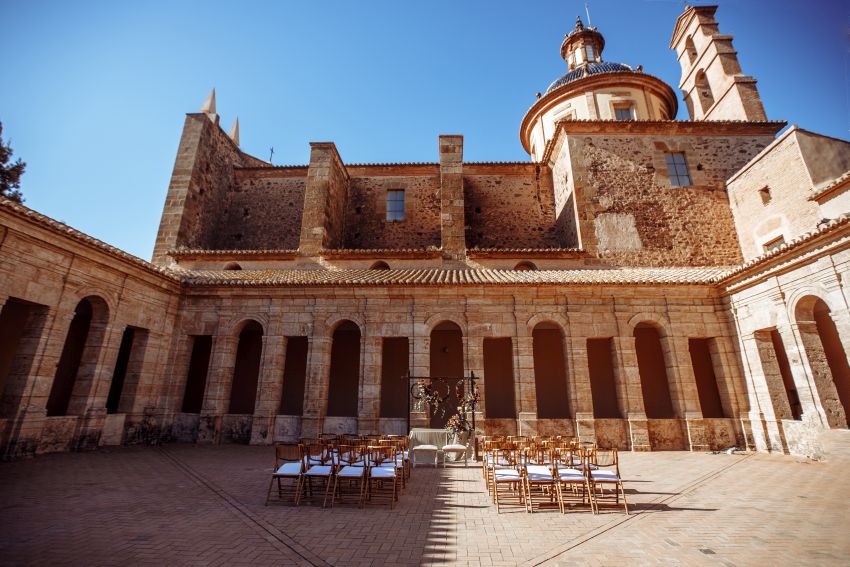 This charterhouse, built in the 17th century, is a protected monument and has been declared a Site of Cultural Interest. Space, surrounded by a garden area, has six incredible spaces in addition to the former Casa del Prior, with rooms and all the services for the accommodation of the newlyweds on their most special night.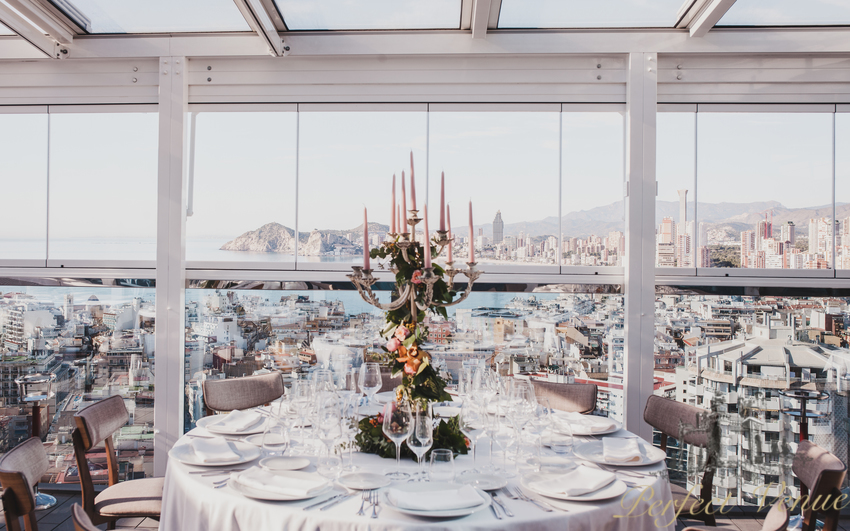 A unique occasion is to celebrate your wedding day with the Benidorm skyline under your feet, it also has different rooms of different sizes and a large terrace that will become your favorite space to hold the welcome cocktail or the civil ceremony.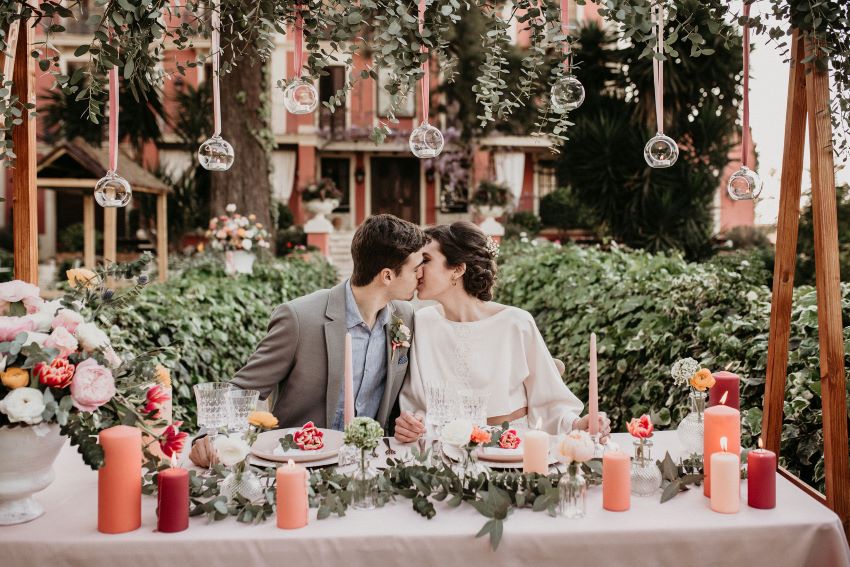 It is a private estate surrounded by an extensive garden and elements of the baroque with typical details of English gardens. This has a chapel, a porch where and an interior patio in case of rain, but one of the most charming places is its garden, where you can find a pond with bamboo and water lilies, a forest with various species and even a grotto.
Country house Campo Aníbal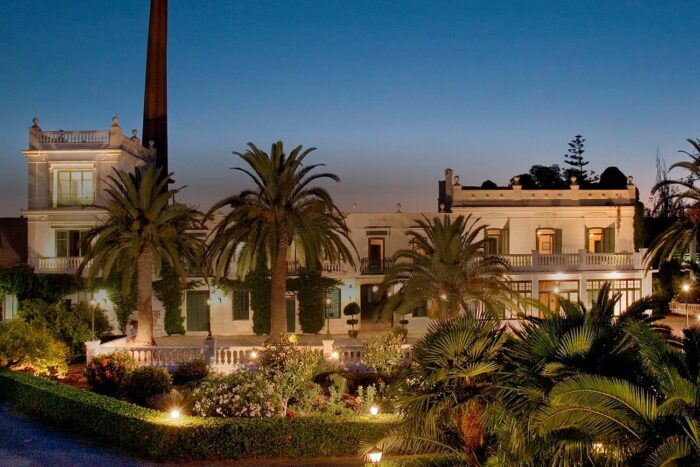 This Valencian farmhouse, which is over 100 years old, has been carefully restored maintaining its originality and elegance. The house beautiful gardens, their own kitchen, elegant interiors, imposing trees, palm trees, and century-old ficus trees, and very high wooden and tile roofs. A careful decoration for your best day.
Royal Monastery of Sant Jeroni de Cotalba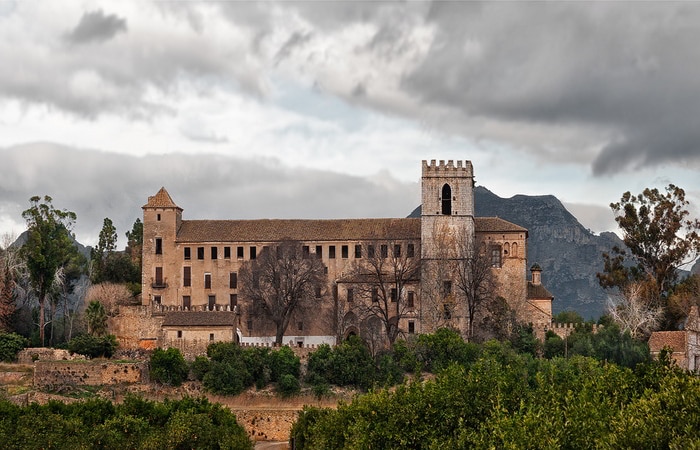 The civil ceremony allows it to be held both in its large outdoor spaces, such as the historic cloisters, romantic gardens of 14,000 m2, the orange tree patio and the entrance patio, as well as in its historic interior spaces, which are a Gothic-Mudejar cloister, a bigger church, a refectory, a weapons room, a silo, and a wine press.
Galim Farmhouse
This 13th-century building is located in the Vall d 'Abaida, a most peaceful and romantic place. La Alquería has natural lakes and plenty of outdoor spaces where you can perform your wedding and ceremony, both outdoors and in a small church in the same place. In addition, the place offers signature cuisine by Héctor Francés chef from NAC.
Finca El Teular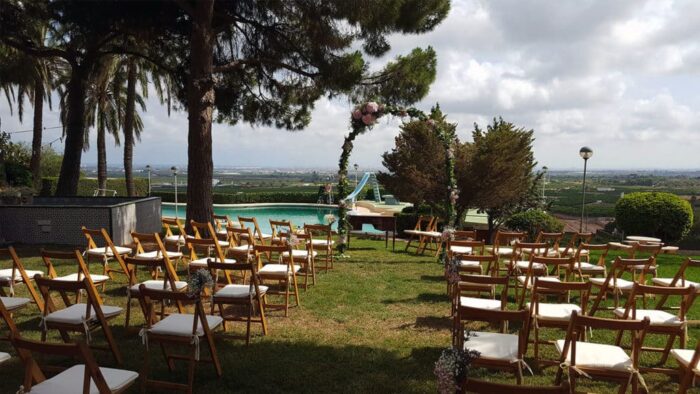 A place where magic is undoubtedly breathed, with its stone walls and large gardens that are perfect to celebrate your day. Each corner is thought out in detail and has more than 7,500 square meters of plot located very close to the sea.
Xamandreu farmhouse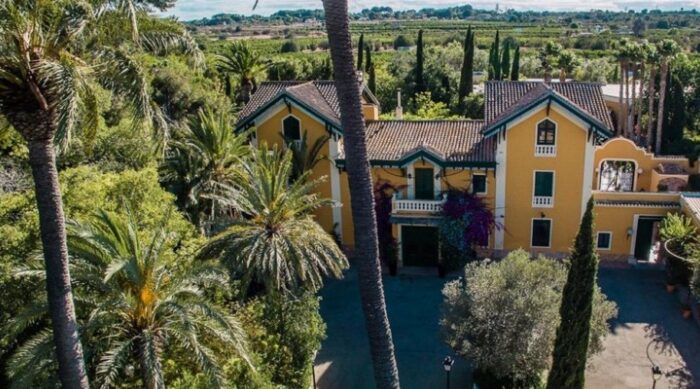 This typical Valencian orange farm from the 19th century has an entrance flanked by impressive palm trees that leaves no one indifferent. It combines perfectly the tradition and elegance of the old spaces, with a fresh and relaxed atmosphere. Its beautiful bicentennial gardens stand out.
Nou Racó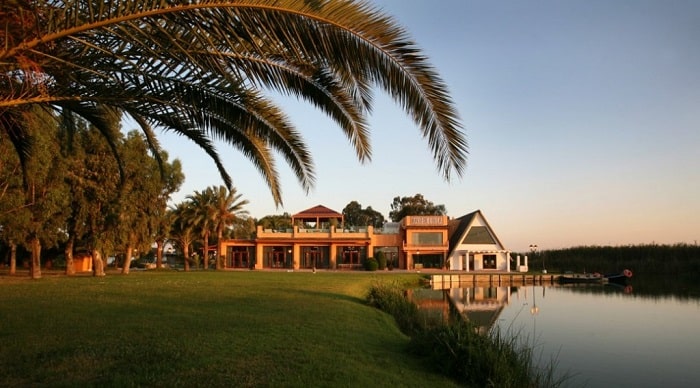 Nou Racó can boast of being in contact with nature since it is located in the heart of the Albufera Natural Park. Each of the halls and rooms of the complex coexists with the vegetation and fauna of the park, as well as with its large lake that allows you to take boat trips, and toast and savor a cocktail at sunset.
Arrosseria L'Stevedore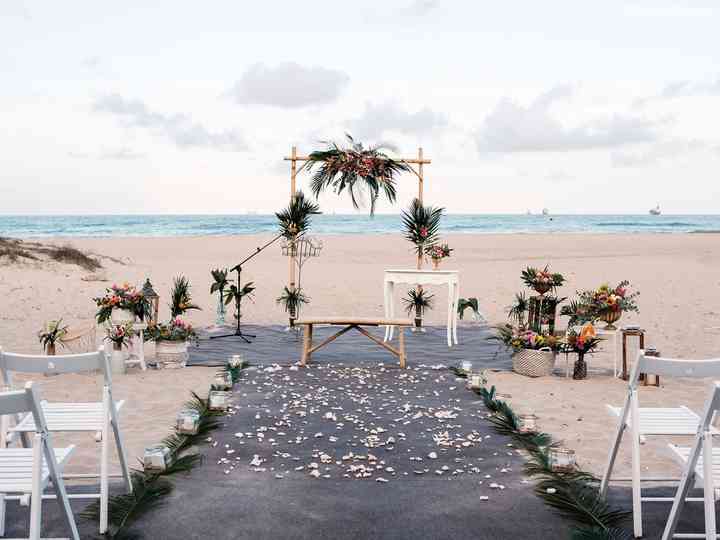 Located on the incredible Saler beach, this restaurant in the Albufera Natural Park has a special charm to enjoy the whole link looking at the Mediterranean Sea. Its interior rooms are exquisitely decorated and very elegant, producing immediate visual appeal.
Torrefiel Castle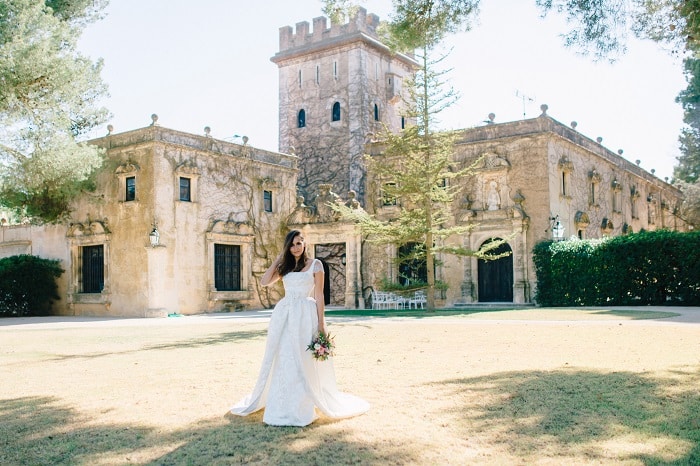 In Fontanars dels Alforins, a privileged area of ​​the province, we find this castle where we can enjoy its beautiful interior spaces and incredible outdoor areas to celebrate the big day, such as a library room, with covered terrace, garden area, chapel, dance area, parking …
Maremar restaurant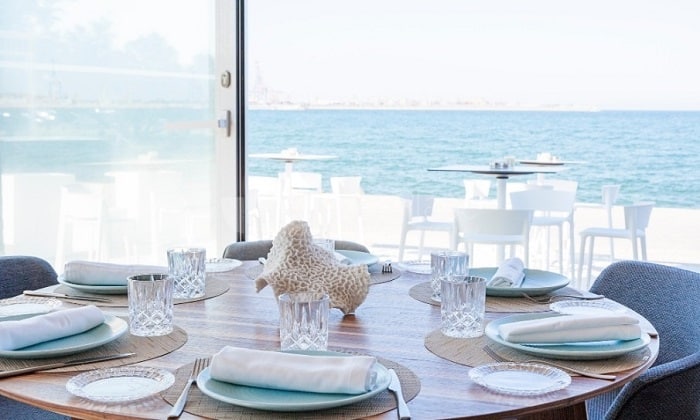 The best rice dishes in front of the sea are made in the Maremar, for the wedding of your dreams in an incomparable setting such as the views of the Mediterranean. A place where you can also taste elaborate and tasty dishes, as they are specialists in all kinds of rice: sweet or paella. For a wedding with an authentic Spanish flavor.
Garden of San Vicente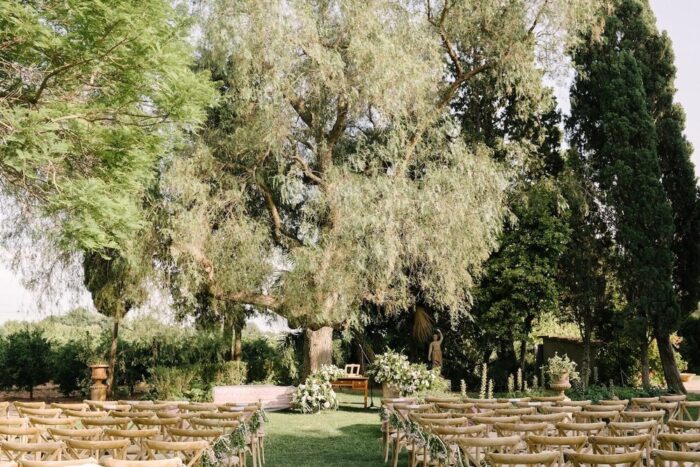 In the middle of nature, we find this orchard, which has a wide variety of spaces both outdoors, such as its garden area or terrace, as well as interiors, such as its beautiful lounges, where up to 350 diners can be accommodated. Amplitude and versatility in each of its spaces.
La Vallesa De Mandor
This construction dating from the eighteenth century is enveloped in orange groves and gardens. A house with two large rooms characterized by a rustic style accompanied by a spectacular garden where banquets can be held surrounded by the Turia garden. As well as you can also enjoy the museum cellar, the interior, and the front garden.
Masía Del Carmen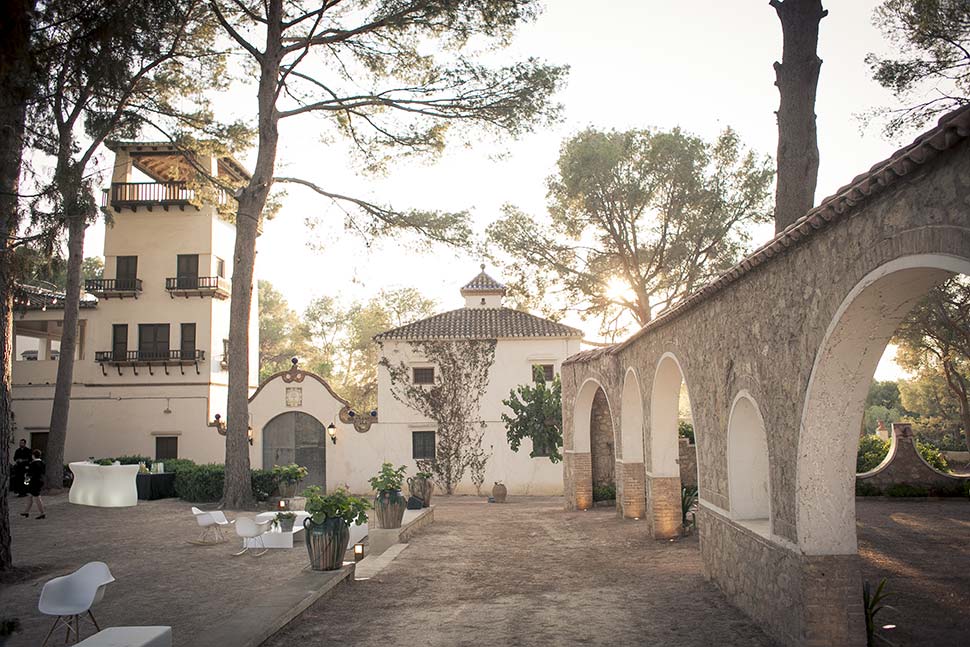 In a place nestled in the middle of nature and just 10 minutes from Valencia, we find this 18th-century farmhouse that still retains all the splendor of that time. In it you can enjoy a fully equipped glazed pergola and cuisine that recovers the flavors of traditional Mediterranean cuisine, merging the usual products with the most innovative techniques.
Country house San Antonio De Poyo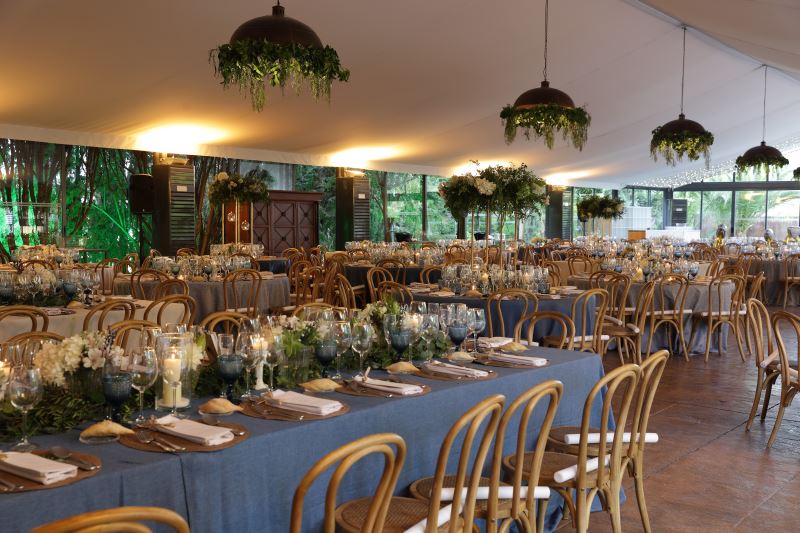 In Ribarroja del Turia, a very short distance from Valencia is this eighteenth-century Valencian farmhouse full of orange trees, accessed from an interior patio where you can celebrate your aperitif or your civil ceremony. The garden stands out for its classic Valencian style, with rose windows, old trees, and orange trees.
Hotel Balneario Las Arenas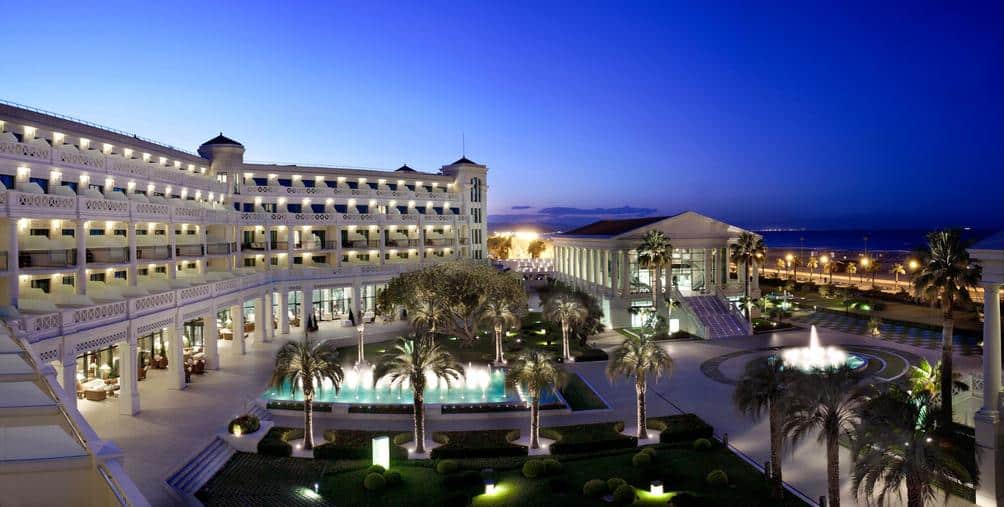 This spectacular five-star luxury complex offers an incomparable setting for its beauty and elegance for weddings and bridal parties, it also has a spa. A perfect place to relax and pamper yourself before the ceremony with one of the aesthetic treatments or therapeutic massages.
La Hacienda Gardens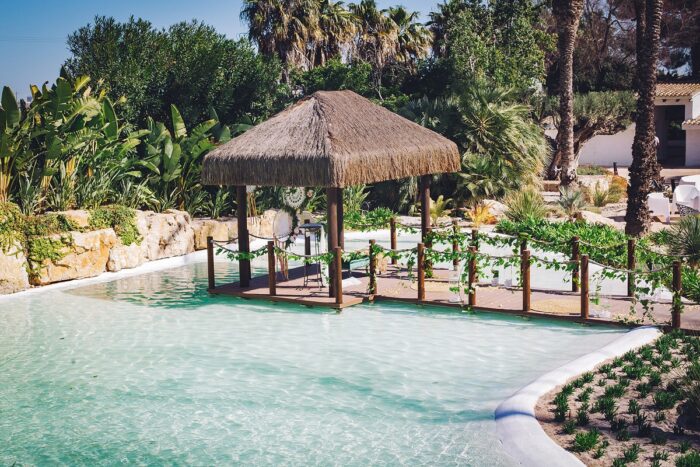 A spectacular enclosure surrounded by a large copious garden and splendid decorative elements. Here you can enjoy the highest cuisine and the best in the Valencian Community in any of its dining rooms with different capacities, which are called: Granada, Tropical, Valencia, Ibiza, Hunting, Javea, Jerez, Alquería and Gandía.
Mas Les Lloses (Sagunto)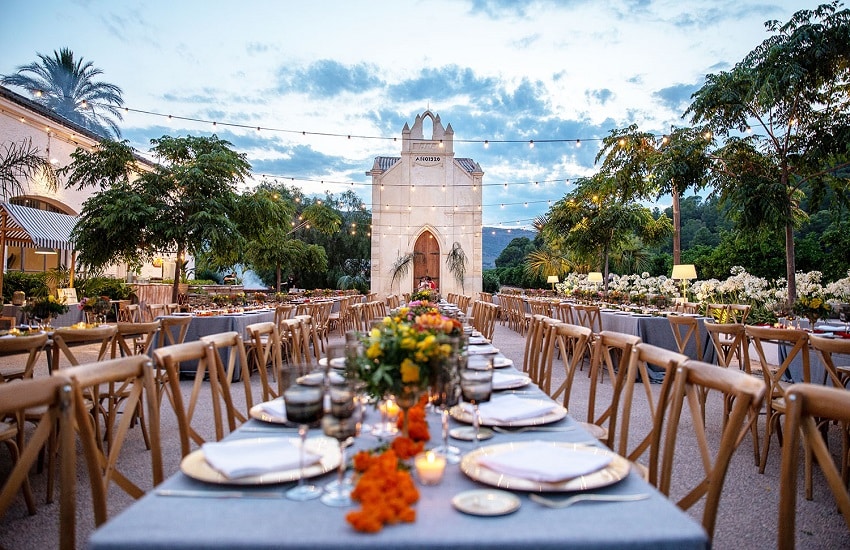 In the foothills of Mount Picayo, between the municipality of Puzol and Sagunto, 20 minutes from Valencia, this old farmhouse from the beginning of the 20th century is located, where there is an old industrial-style warehouse, enabled as a living room, which is perfect to host banquets of up to 250 diners; as well as its wide exteriors, surrounded by orange trees.
Farmhouse Del Pi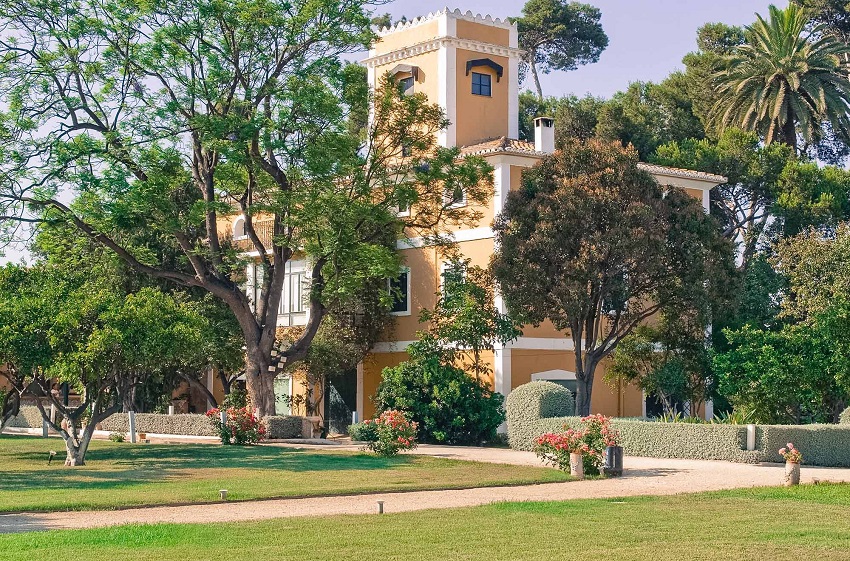 A farmhouse whose construction imitates the style of the villas of Italian Tuscany. It is a great building on the outskirts of the city that is surrounded by the Valencian orchard. It has a room adaptable to different types of celebrations and magnificent gardens with 7,000 m2 of extension, where there are also tents, groves, and numerous spaces.
La Barraca Del Palmar By Grupo El Alto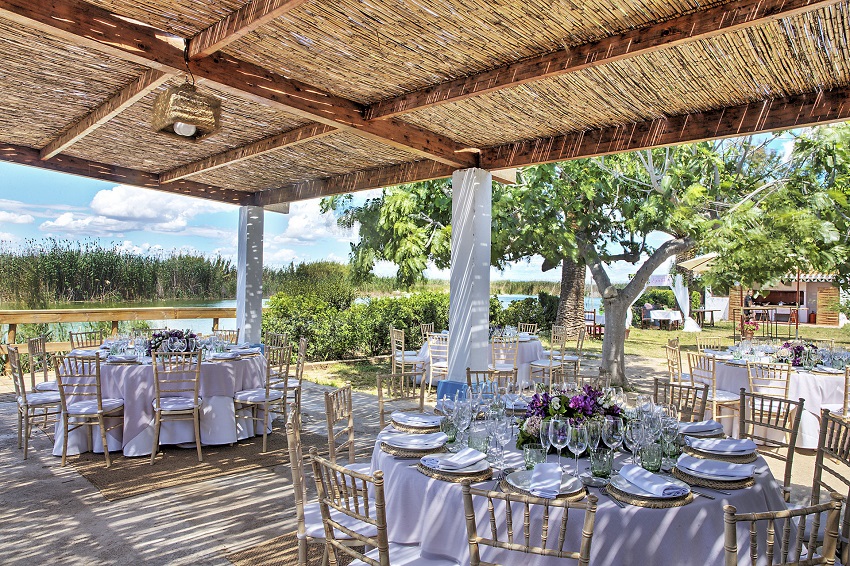 This traditional Valencian house is completely restored so that you can celebrate your wedding in a magical and familiar environment. Your own jetty will certainly be enjoyable for everyone. In the garden, you can count on another environment, as well as a live cooking service. Something unique to enjoy an unforgettable and spectacular experience
Huerto Santa Maria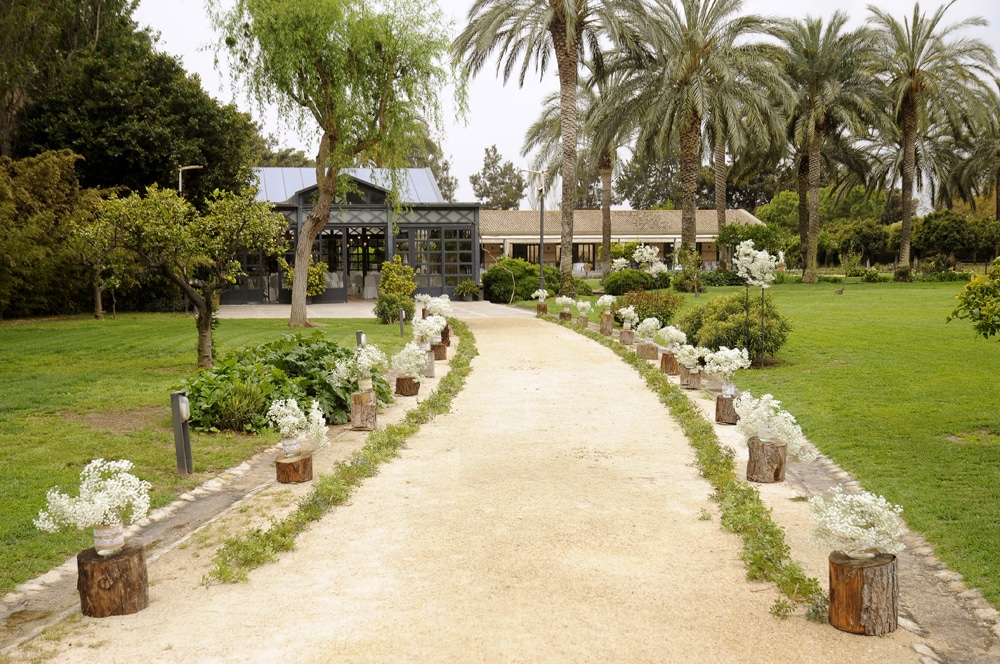 This luxurious and exquisite farmhouse has a majestic fully glazed greenhouse that will bathe your wedding in a light breeze. In addition, on your big day, you will be accompanied by the vegetation of Mediterranean aromatic plants, trees, and palms, aquatic plants, and shrubs.
Duna El Saler Restaurant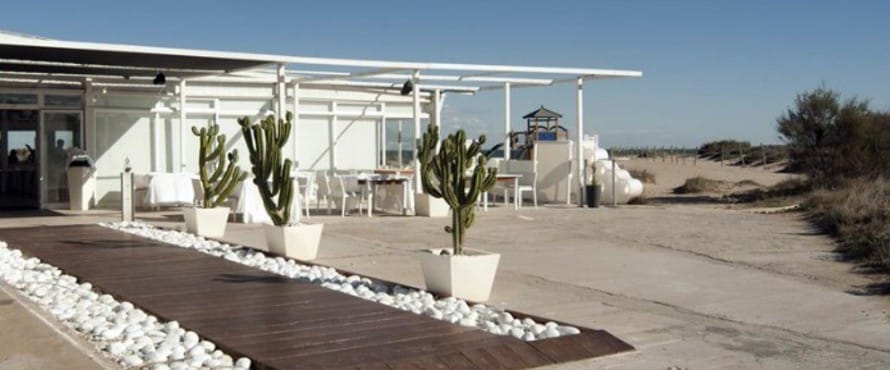 Almost on the beachfront, with modern and elegant design lines, this restaurant is defined by its sober minimalist elegance in which the purity and peace of the white color prevail. A peaceful environment in which to taste a gastronomic proposal that incorporates both elements of traditional local cuisine and exquisite rice dishes.
Echeveste Palace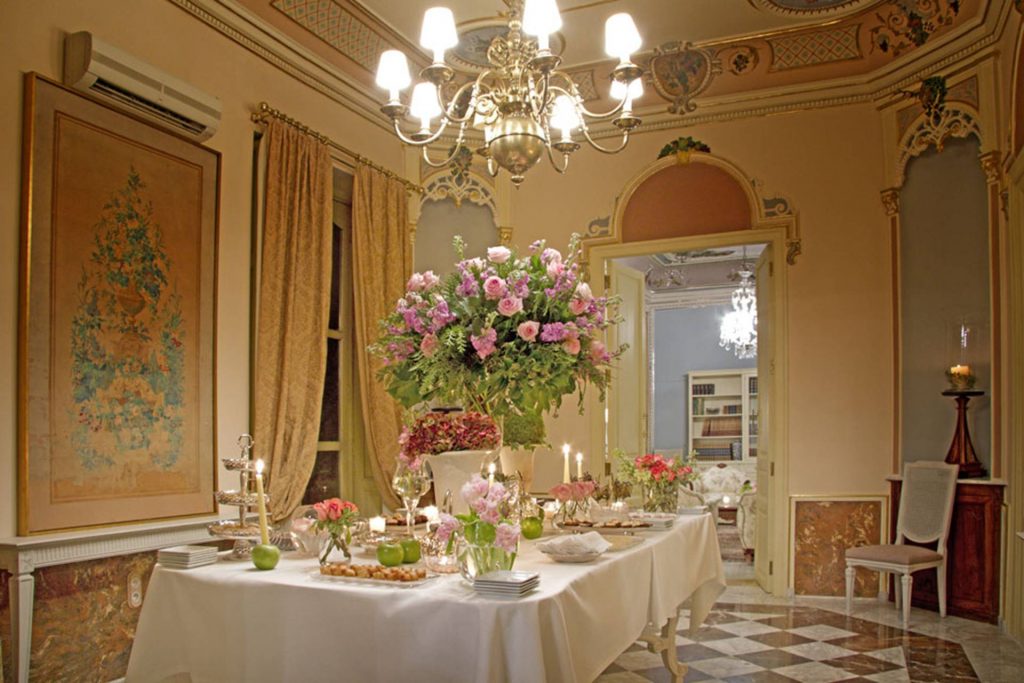 The Echeveste Palace is a 19th-century French-style building built on the walls of the old convent of La Puridad. The painstaking restoration mixes the distinction of its interior architecture and its decorative adornments, such as mosaics, carvings, fine gilding … but always adapted to the functionality of the 21st century.
Olive Farm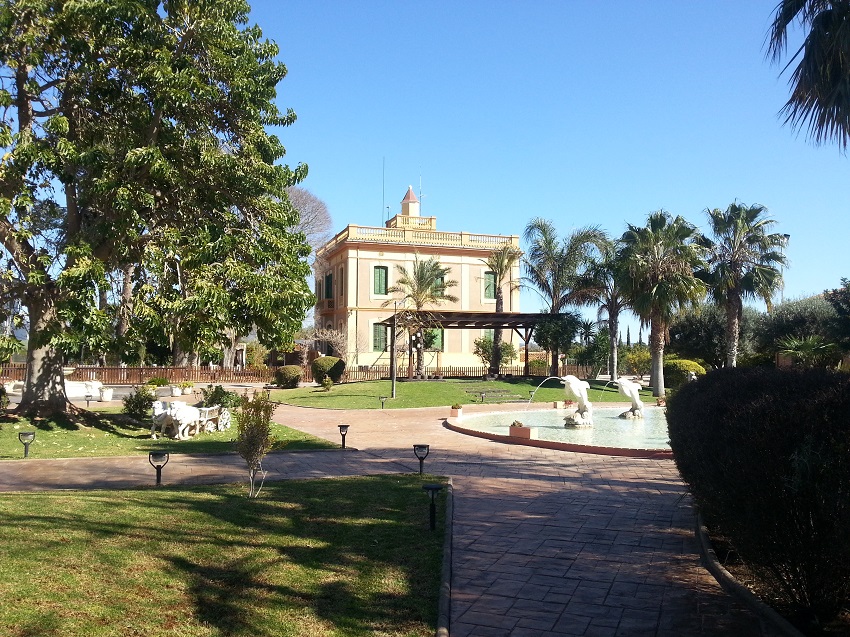 This farmhouse is provided with all the luxury of details and attention, and it is that the Masía del Olivar is an exceptional place where you will live a fantasy celebration, especially in its spectacular glazing, which allows a total view of the garden area, or in its garden with lake and fountains. It also has a diaphanous and adaptable room where you can taste the traditional cooking, artisan, and avant-garde cuisine of the Valencian community.
Meraki Beach Hotel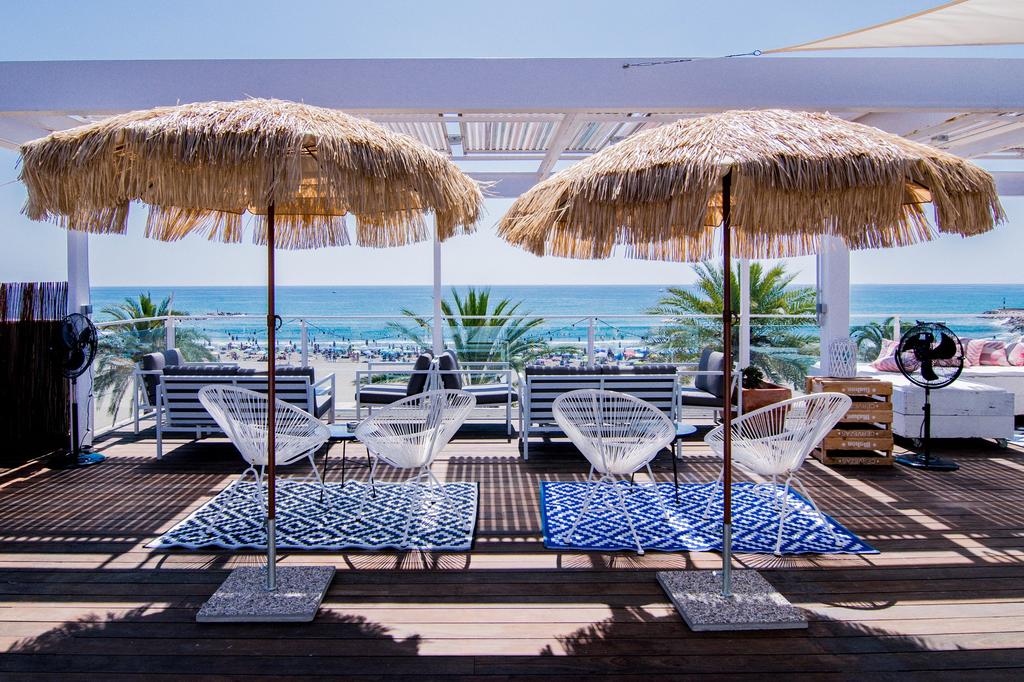 Located just a few meters from the Mediterranean sand, this 4-star hotel has 12 suites, all with sea views, a restaurant with traditional Valencian cuisine, a sky bar terrace with unbeatable views of the sea, an interior with a lounge modern banqueting … in short, everything you need!
Barral Boluda Huerto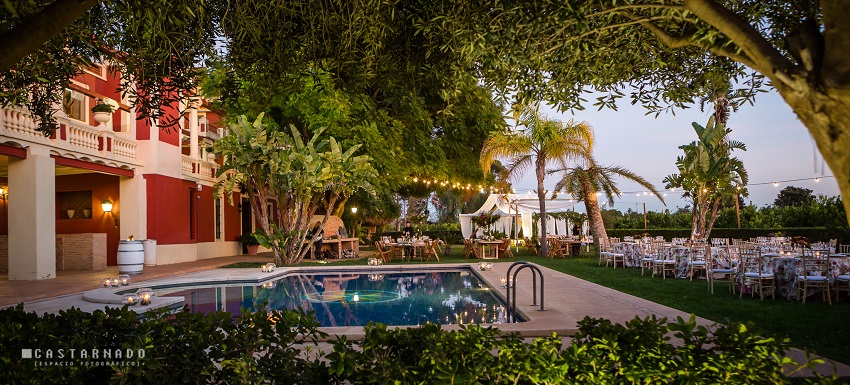 The Huerto Barral Boluda is a beautiful building with typical 18th-century construction. Its magical façade, as well as the shapes in the architectural finishes or its Andalusian patio, make the building and the estate a beautiful and romantic place to leave the altar with your partner.
Farmhouse El Machistre

In the town of Alboraya, near the city of Valencia, it is this farmhouse that is more than 500 years old but still retains its original elements. The buildings that previously served as housing for the owners and the day laborers who worked their land, are now a splendid complex to say 'yes I want'.
Marina Beach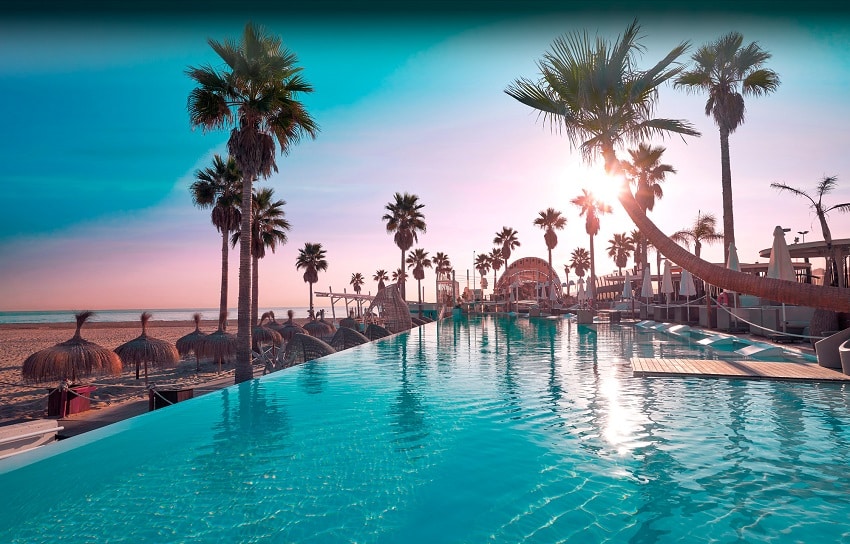 The Marina Beach is an exclusive and sophisticated place that is located on the Valencian coast, so you can not enjoy anything other than exquisite dishes while viewing privileged views of the Mediterranean Sea and Las Arenas beach in the company from your friends and loved ones.
Sounds good, right? Well, these are just some of the spaces for weddings in Valencia! So, if you want to know many more, you just have to tell us in Perfect Venue. Let's get to work right now to organize your wedding in Valencia!