True, we are still in summer, but time flies by and before we know it, we are already in December enjoying Christmas. Therefore, you should start thinking and planning as soon as possible everything you will do on these important days of the year. The place to celebrate the end of the year is one of the most important issues, as is a company dinner. Two events that you will have to organize with time if you do not want dislikes and last minute rush.
A perfect option to experience an original New Year's Eve is to celebrate it abroad. To live close to the culture of another country is a unique experience. Spain is an unbeatable destination to celebrate New Year's Eve, since it is full of emblematic places and spectacular spaces for it. From Perfect Venue, we have compiled some of the best hotels to spend New Year's Eve in Spain … Let's begin!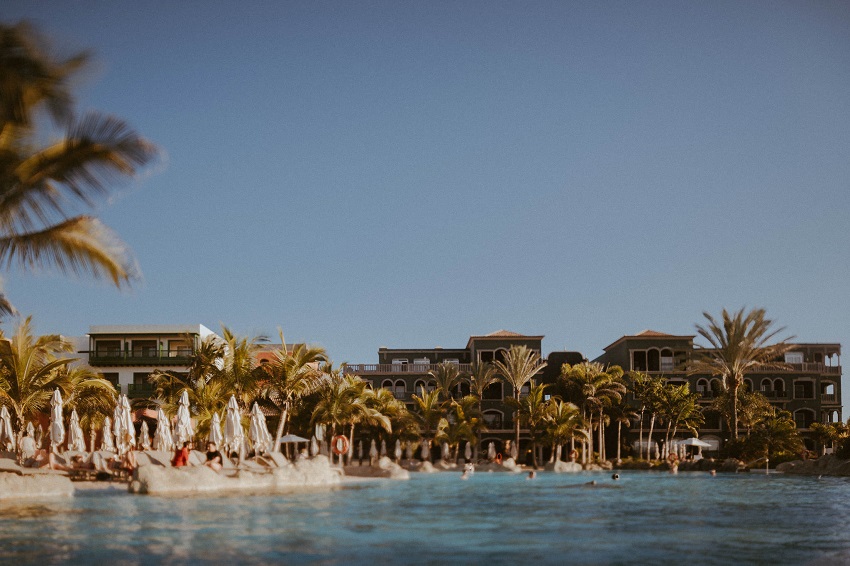 Lopesan Villa del Conde is located in the area of Meloneras, in the Canary Islands, and its cozy atmosphere makes this hotel a perfect place for a New Year's Eve in the company of friends or family. Enjoy multiple comforts and luxuries to celebrate this special day. There is also a wide range of gastronomic possibilities inside. You will be able to count down the last seconds of the year in its spectacular 34,000 m2 garden.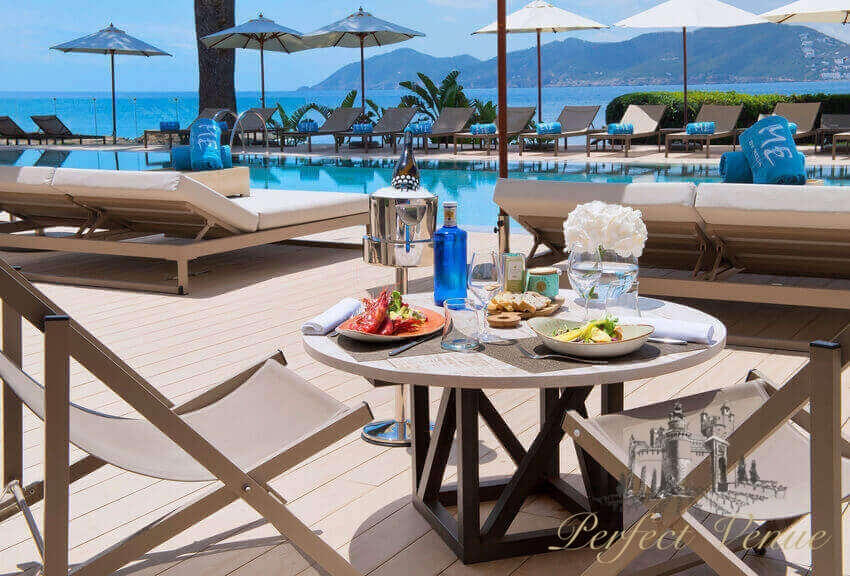 ME Ibiza is a fantastic place to spend an unforgettable New Year's Eve. Located a few meters from the beach S'Argamassa, this five star resort has all the amenities to enjoy a weekend. Its space Radio Rooftop Bar is one of the most impressive of the complex, it is a place with 360º views over the Bay. In addition, it has a great variety of restaurants and menus of traditional, fusion and international cuisine.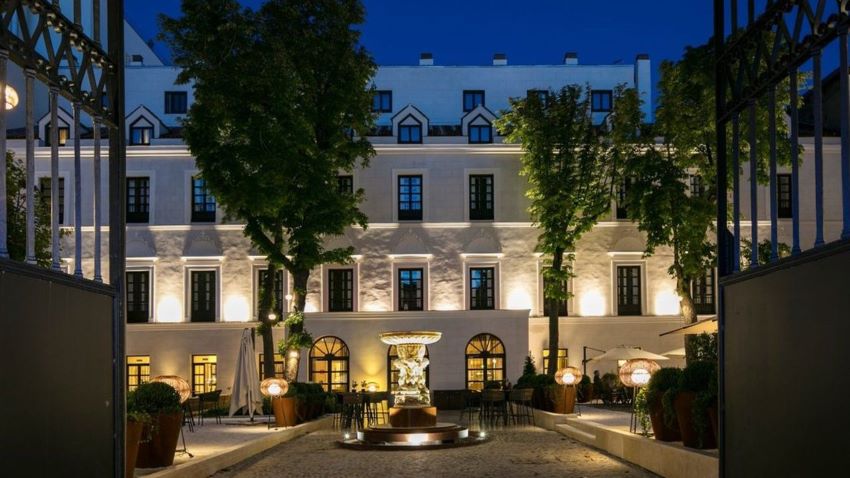 Palacio de los Duques is located in the historic center of Madrid in a privileged environment, between Palacio and Teatro Real. It has 20 suites, 140 rooms and 20 Red Level rooms. Besides having a spectacular historic garden of 1,000 m2 where you can celebrate the last night of the year, it has an exceptional gastronomic proposals in its three restaurants.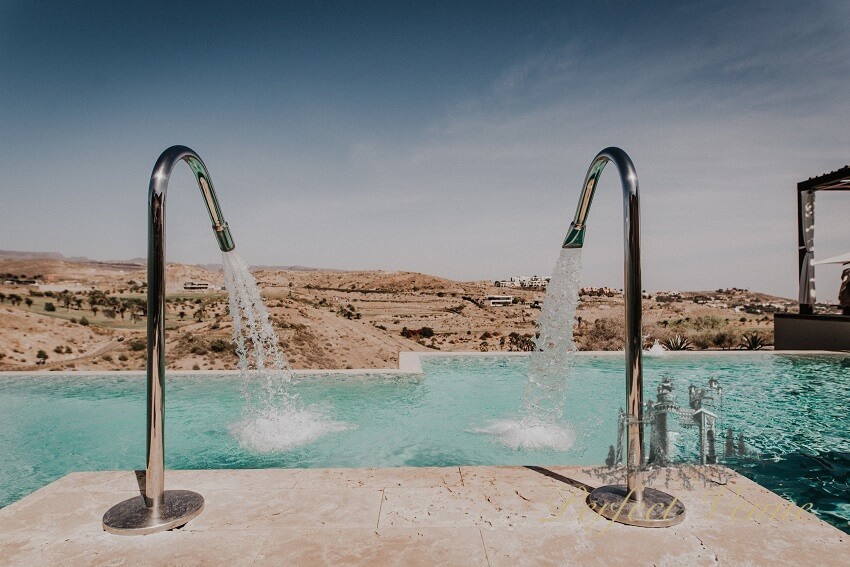 Salobre Resort & Serenity is located in the south of Gran Canaria and is one of the most spectacular resort in the area. It has a wide variety of spaces and rooms where you can celebrate a unique New Year's Eve. 
Among its most spectacular areas are the Cristalarium, an exclusive place with incredible views of the mountains, and the Be Aloe Terrace, an idyllic place surrounded by nature with a pool and views of the Salobre Resort.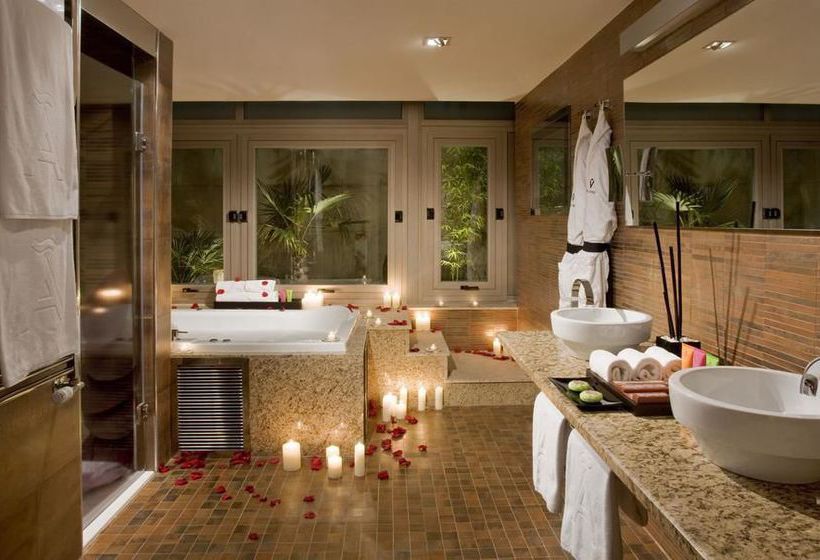 Hotel Meliá Madrid Princesa is the perfect place to share a unique moment with your loved ones or close friends surrounded by the best views of Madrid, since it is located in the heart of the capital. The hotel has a large variety of additional services to facilitate the preparation of your New Year's Eve such as: accommodation, professional photographer, live music, babysitting or car rental service.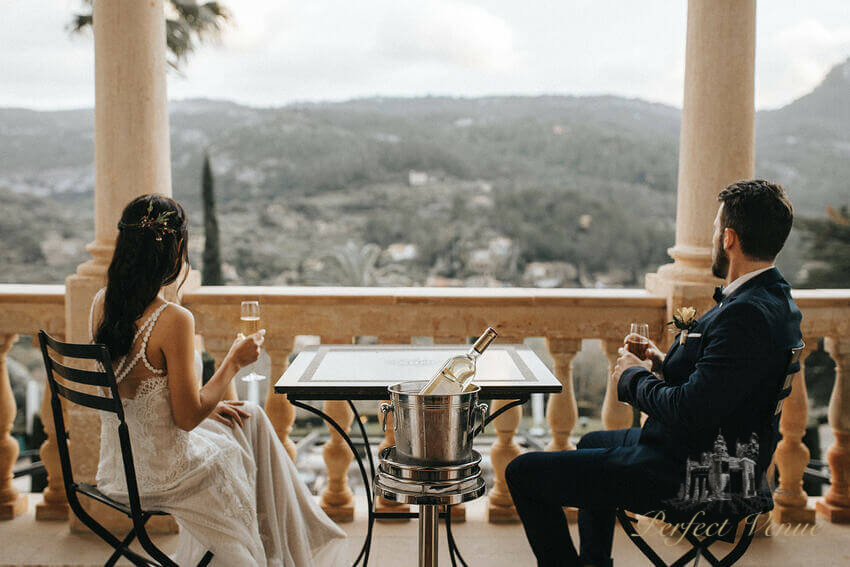 Gran Hotel Son Net is a spectacular hotel completely renovated, located in the Sierra de Tramuntana, in Mallorca. Inside there are two restaurants and a spectacular pool surrounded by private cabins. For golf lovers, just 20 minutes from the hotel, you will find one of the most impressive golf courses on the island. Son Net is an ideal option for those who want to live a New Year's Eve surrounded by the Balearic archipelago.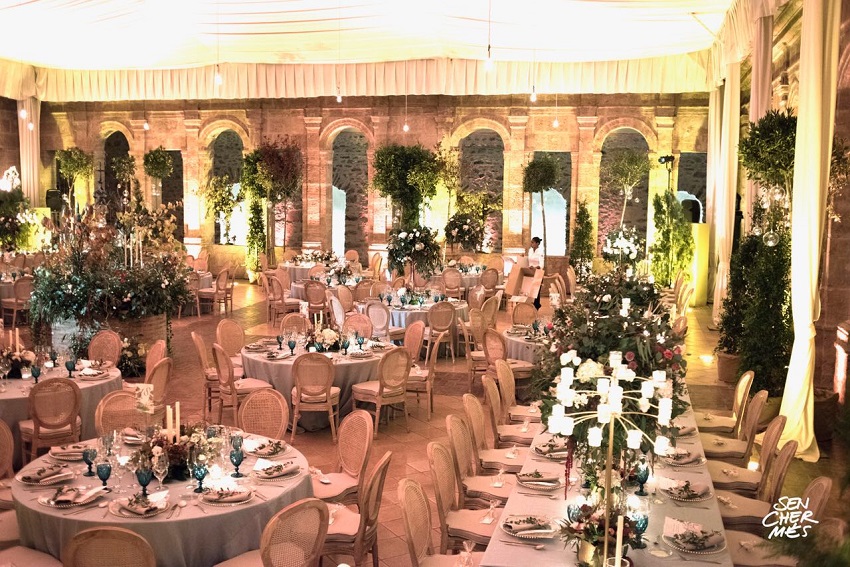 This ancient monastery, converted into a space full of nature and with multiple spaces, is also a perfect option to celebrate an unforgettable New Year's Eve inside. It has accommodation and its own catering team specialized in mixing traditional food with designer dishes.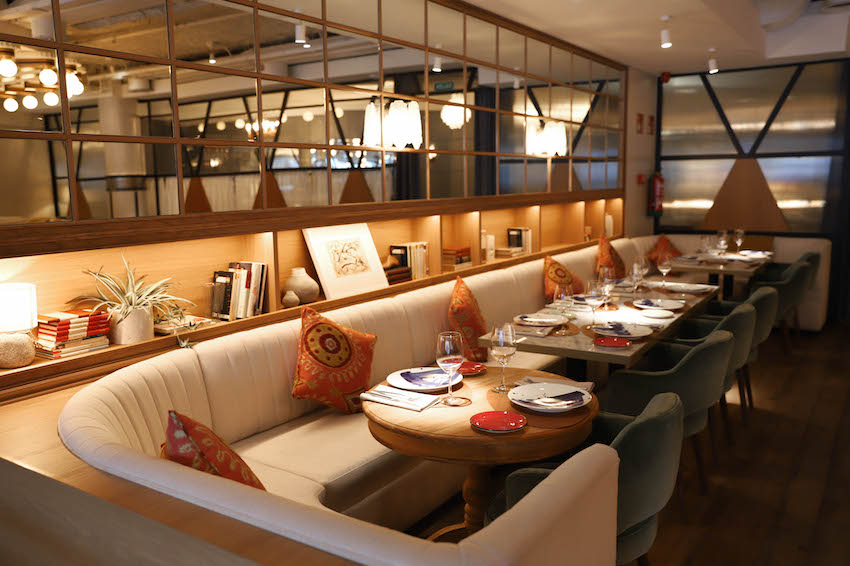 Are you looking to celebrate New Year's Eve in the centre of Madrid? If so, SinSombrero is, without a doubt, the place for you. This beautiful restaurant located in the heart of Madrid, on the famous Paseo de la Castellana, is an ideal option. It has a large variety of dishes and a broad cocktail menu.
If you have decided to celebrate New Year's Eve with a big group of friends, Fábrica de Tapices is a great alternative. It has five spacious rooms where you can celebrate a special night. It is located in the heart of Madrid, a few minutes from Atocha station.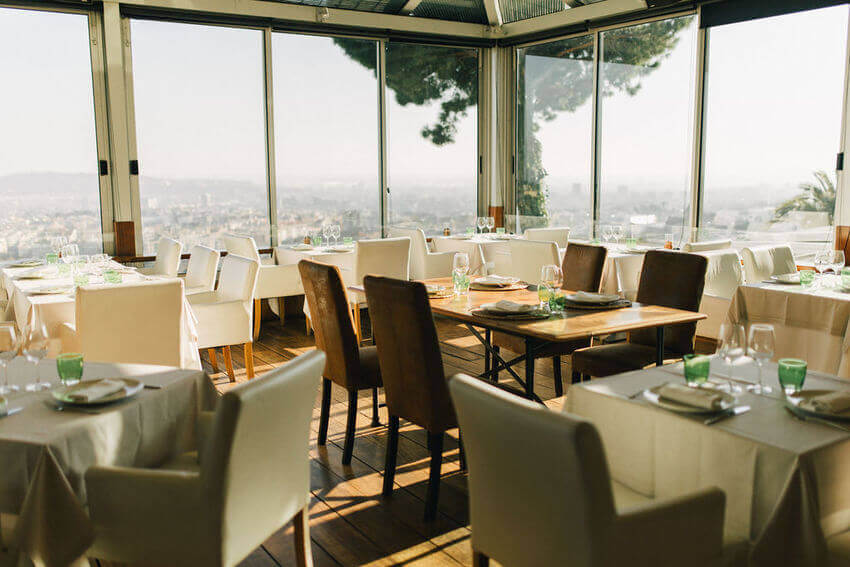 Do you plan to spend New Year's Eve in Barcelona? The Mirabé Restaurant has one of the best views in Barcelona and a menu prepared with succulent and innovative dishes, by the prestigious Chef Joaquin Reg.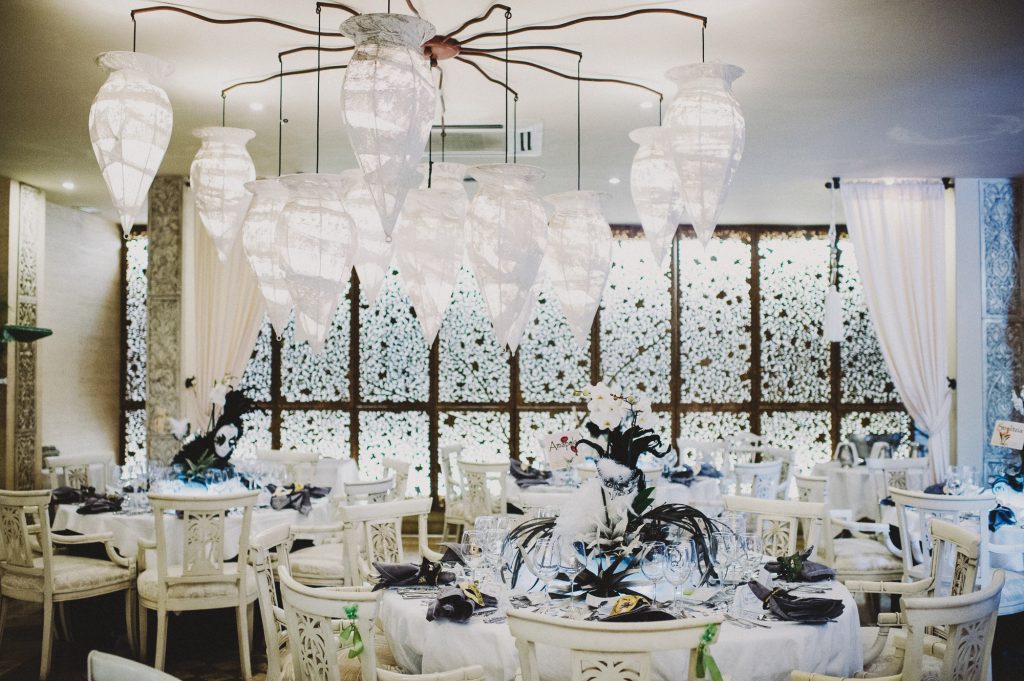 Are you a small group and you want to be close to the beach on New Year's Eve? Hotel Royal Garden is what you are looking for! This incredible five-star resort, located in the south of Tenerife, has an exquisite gastronomic menu and is made up of 28 luxury villas with swimming pools and spectacular gardens.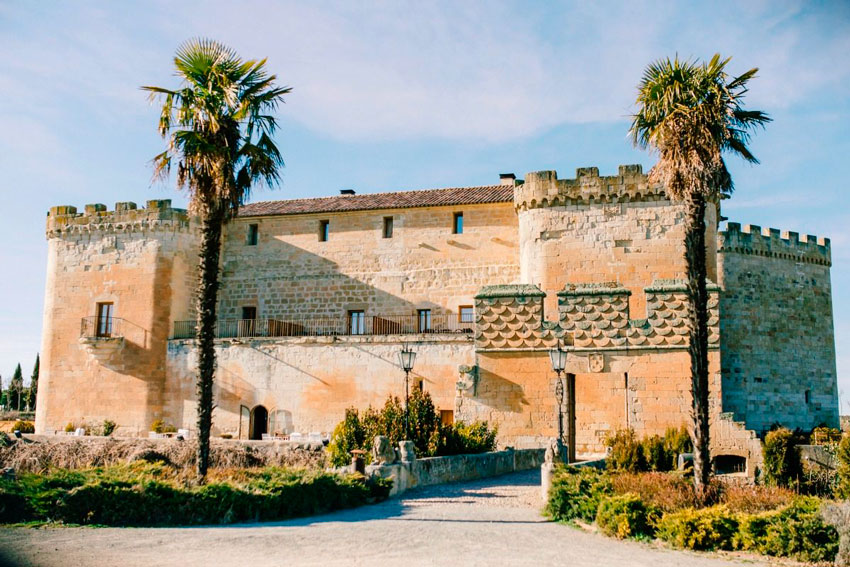 For the more romantic, Castillo Buen Amor is an excellent option for a New Year's Eve full of love and passion. This castle, converted into a beautiful hotel surrounded by gardens and vineyards, has majestic rooms ideal for the occasion.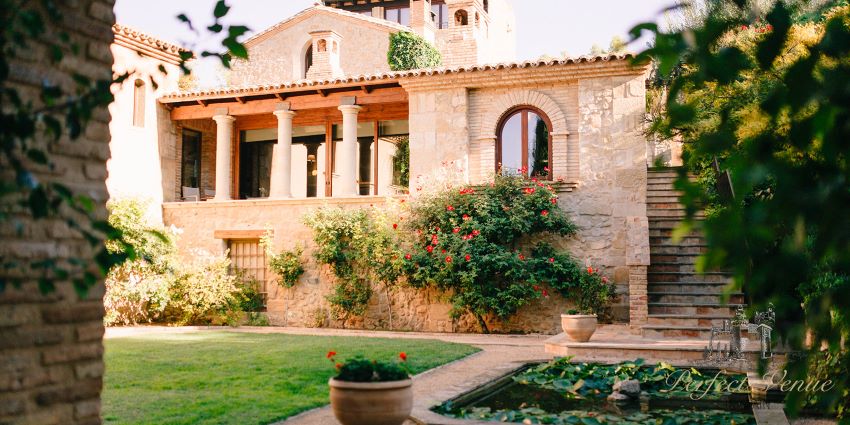 Torre Visco is also an excellent option for small groups who decide to celebrate New Year's Eve away from home. The Visco Tower is an exclusive space, with a special charm, which has elegant lounges with a fireplace and beautiful patios with fountains, terraces and spectacular gardens from where you can see the valley of the Tastavins River.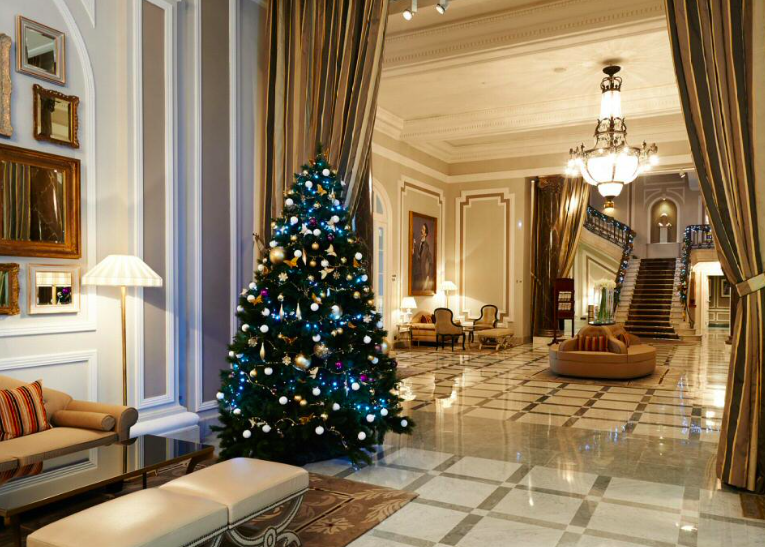 For the lovers of the north of Spain, specifically the Basque Country, we recommend Hotel María Cristina. It is a beautiful hotel located in San Sebastian, which has 136 rooms and spacious and elegant lounges overlooking the sea. It also highlights its renowned cuisine, with an exclusive selection of menus and dishes.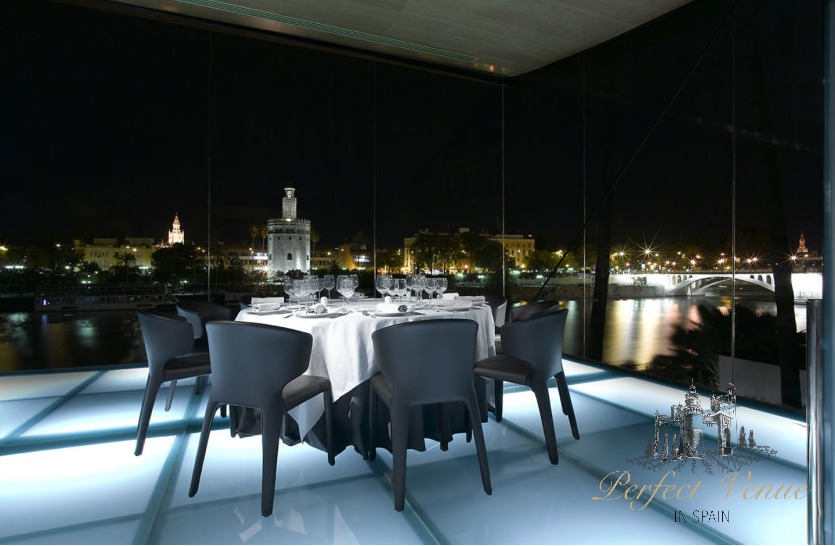 Do you want to spend New Year's Eve in a city as lively and full of culture as Sevilla? We recommend Restaurante Abades Triana, located on the banks of the Guadalquivir. It has several rooms ideal for the occasion. The most privileged place of the restaurant is the one known as El Cubo, a space with a completely glazed cube shape. This VIP space is a private area designed in such a way that it gives the feeling that it is suspended and supported by the river.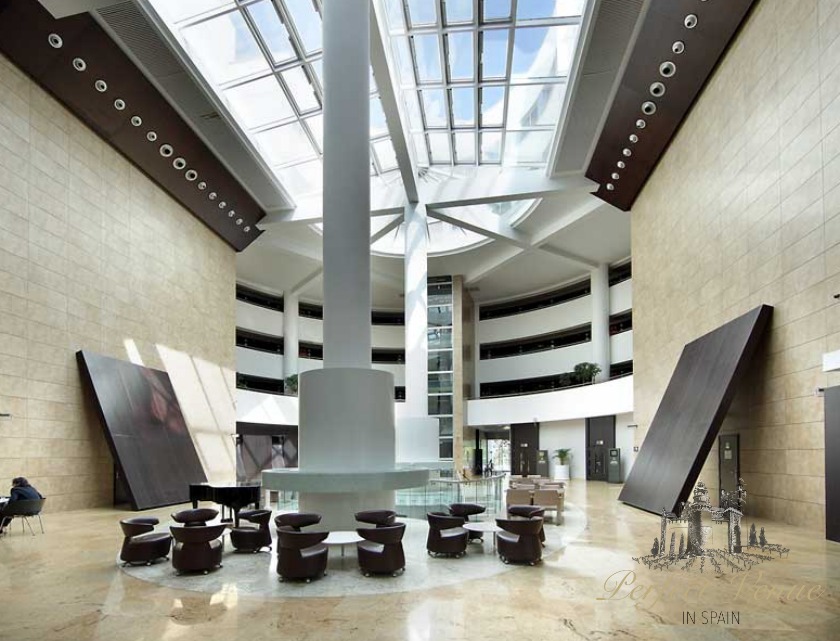 For those looking for snow and skiing, you can bet on the Abades Nevada Palace located in Sierra Nevada, Granada. Its garden and its interior areas, enabled for any type of event, make this hotel an ideal place to spend New Year's Eve.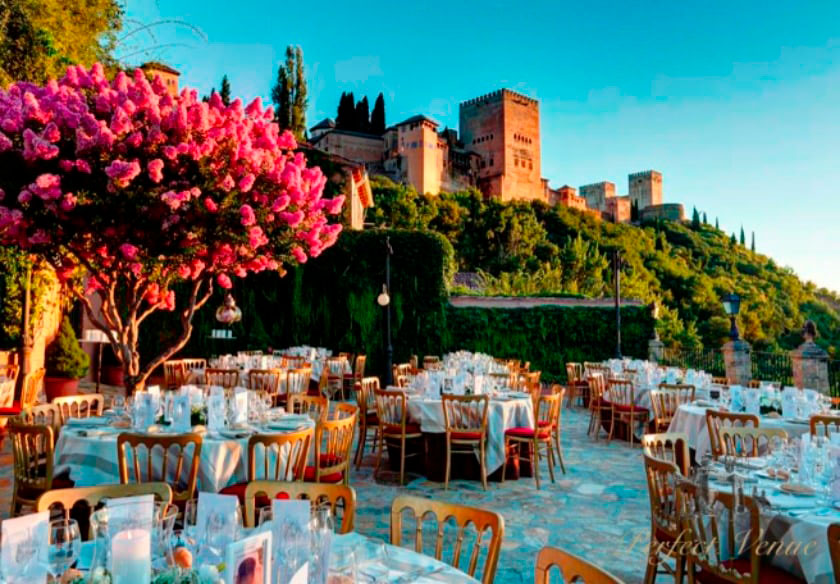 Is there anything better than celebrating New Year's Eve in a city like Granada? For this, we recommend Carmen de los Chapiteles Restaurant. Located next to the Alhambra, its different areas such as its halls, gardens and viewpoint are amazing to enjoy a unique view of Granada. In addition, it has a wide range of gastronomic menus for different prices.
Have any of our proposals convinced you? If you need more information about some of these venues to organize an unforgettable New Year's Eve, do not hesitate to write us at info@perfectvenue.es or go to our website to see all of our other venues.