Spain is a great place to get married. With its balmy weather, its culinary richness, its amazing variety of wedding venues and landscapes, it's difficult to go wrong. Even better, it has a thriving and embracing LGBT community. Wedding planner Natalia Oritz, gives us the lowdown on planning a destination wedding in Spain.
Why do you think it is important foreign couples hire an experienced on-the-ground/destination wedding planner to plan their destination wedding in Spain? Are there cost-saving benefits as well as local knowledge?
Foreign couples are not expected to have local knowledge, and often they don't speak the language of the location for their destination wedding, as a result there can be hiccups in the planning communications for your big day. To prevent such hiccups, hiring a wedding planner who speaks the local language is definitely a good choice. There are definitely cost benefits of hiring a wedding planner. We have so much knowledge regarding the best vendors for weddings, therefore we always know how to get you the most for your money. Additionally, we can guarantee that these vendors are reliable and carry out their tasks for your wedding from start to finish. If you are new to planning a wedding and don't have a huge amount of local knowledge, hiring vendors that can be trusted completely and will provide what you're looking for is difficult.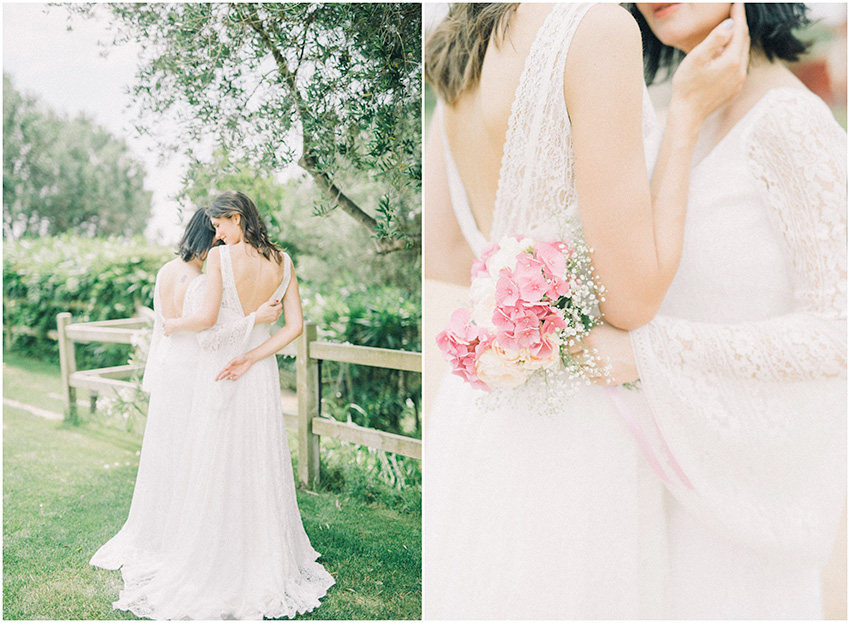 Can you tell me what the most LGBT-friendly areas of Spain are?
I would say Barcelona is one of the most LGBT-friendly areas of Spain. Here there are lots of venues which have been adapted for same-sex marriages. Madrid is also very LGBT-friendly, which can be seen through the size of the Pride parades which occur in the capital. It is one of the largest Pride parades in Europe, with more than 2 million participants each year.
And can you tell me which of the venues are the most cost-effective?
Venues in which you can celebrate each part of your wedding, and even accommodate your guests, are the most cost effective. Think, if each part of your wedding is in the same place, you won't have to factor in the costs of transporting your guests to each location. Hotels, castles and estates are good options for this. Often, they offer wedding packages which include everything you need to celebrate your Big Day, from ceremony (whether religious or civil) to reception and accommodation, and at a discounted rate if it's all-inclusive.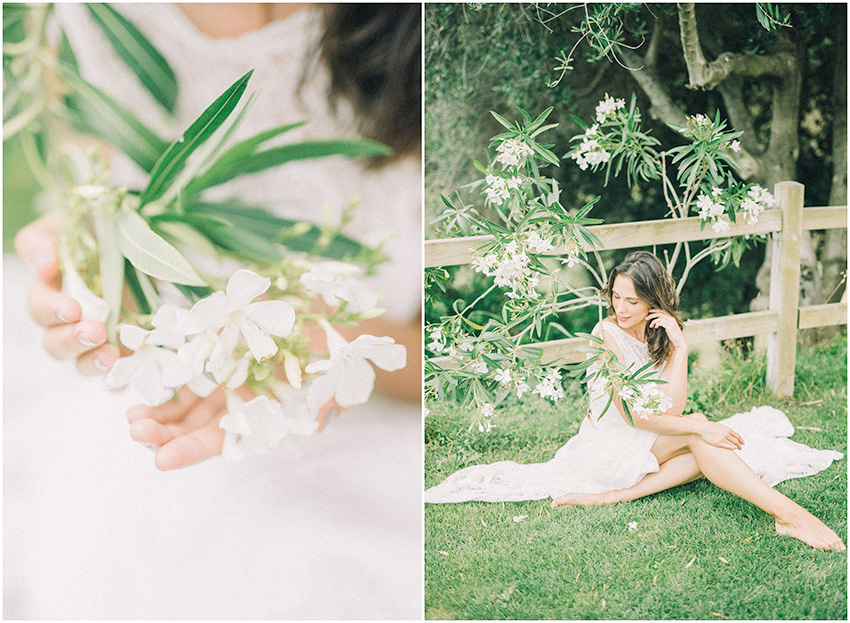 What are the main differences between a summer and a winter wedding in Spain? What do you think are the best places to go for a wedding in the Winter? And what do you think are the best places to go in Summer?
Of course the climate is the biggest difference between a summer and winter wedding in Spain. The best places to go depends on the couple. For example, if the couple wish to have a warmer wedding day even in winter, the Canary Islands are a good choice, since it never cools down too much there. However, if they want to play on a winter theme, the North of Spain boasts beautiful mountains which often can be covered in snow in winter. In summer, any part of Spain works since each area of Spain has a great climate in summer, therefore you have pick of the bunch!
What do you think are the best parts of the wedding to splurge on cost-wise, and what aspects of it should they save on?
This depends entirely on the couple. We speak to couples who are not overly keen on having elaborate decorations, therefore if this is the case, we'd advise them to save money on decorations and spend it elsewhere, such as on the food or venue. However, at the same time, we speak to couples who love decorations and for whom the style of the wedding is the most important factor. Therefore we advise these couples to invest a lot in decoration and flowers so the style of their wedding can be exactly how they dream. Everyone is different, and there is no right or wrong way of planning your budget.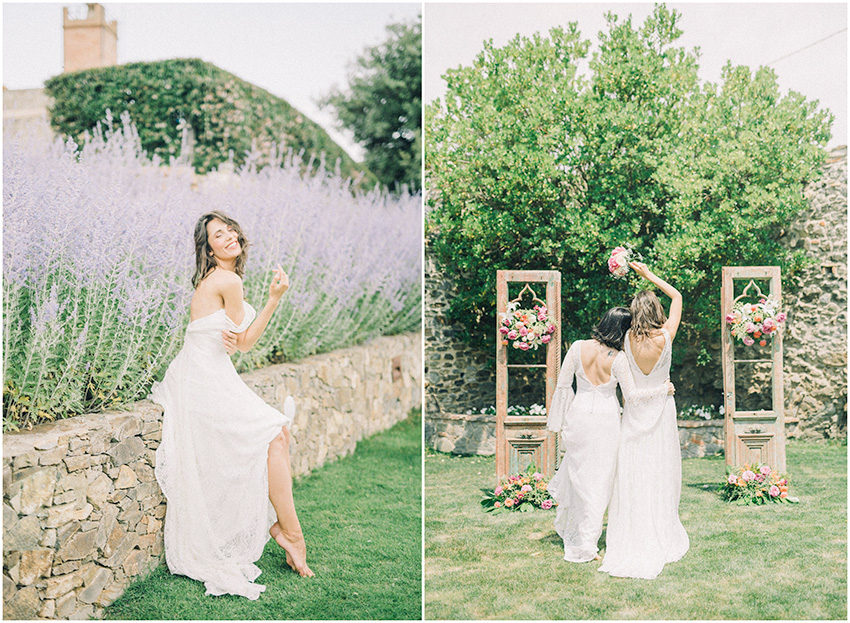 If one were planning a city wedding, how different would this be from a more rural wedding or a beach wedding (in cost, venue size, style etc.)?
Couples often choose a city wedding due to their ease of access. If you are planning to have guests from overseas, choosing a venue which isn't too far from an airport is a popular choice. In the city, transportation is very easy, therefore the cost of transport for a city wedding is likely lower, however this is not always the case.
Regarding venue size, you can find venues of different sizes throughout the entirety of Spain, whether in the city or countryside. However the style of venues can change. In the city, there are lots of hotel and more basic venues, and in the countryside you are more likely to find extravagant castles or estates with lots of land.
If the couple are undecided on what venue to choose, or both have chosen but are at odds over the choice, how do you normally help them come to a conclusion?
When helping a couple come to a conclusion about venues, we ask them many questions regarding the location, surroundings and style of their ideal venue and this usually allows us to find them the best one. However, if they are struggling to narrow the list down to just 1, we advise them to prioritise their wants and needs in order to find the perfect venue.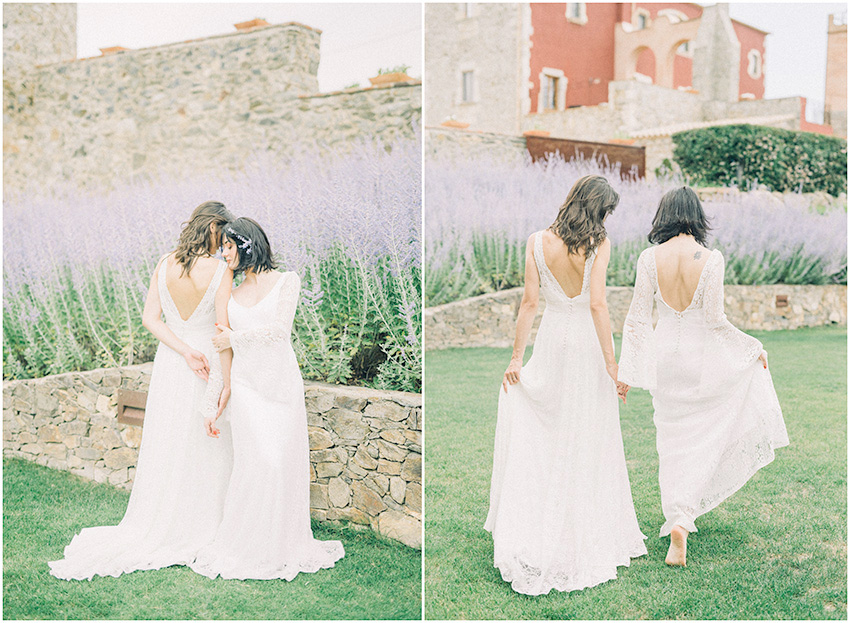 In terms of styling, what ten elements would you incorporate for a destination wedding in Spain?
– For couples who enjoy the elegance of florals, we love incorporating flowers into the style of weddings in Spain.
– If a couple would prefer to have less-floral styling, we like suggesting the use of candles to create a warm, romantic atmosphere.
– Spain is quite a rustic country, so vintage touches are always pleasant to incorporate in the styling of your destination wedding in Spain.
– If you are celebrating an outdoor wedding, embracing nature and incorporating a natural theme into the style of your wedding is a good choice for consistency.
– Beach weddings are a popular choice of location for a wedding in Spain. As a result, nautical styling elements are a nice touch to enable consistency between location and style.
– For weddings in which the couple want romance to radiate, we incorporate colours such as pinks or reds when styling the wedding.
– We often suggest incorporating the cultures of the bride and groom's home countries into their wedding. Indian weddings, for example, are full of gold and red tones which we'd base the wedding style around.
– The styling of the bride and groom is also an important consideration – they must fit in with the style/theme of the wedding. For a traditional wedding, a white/ivory dress is recommended for the Bride, and a tuxedo suit for the Groom.
– For a less traditional beach wedding, of course these outfit styles can still be worn, but often you can wear a more relaxed style. For example, a dress in a lighter material for the Bride, and a loose shirt with beige trousers (or even shorts!) for the Groom.
– Finally, it is important we include the point that it is entirely dependent on the style of the Bride and Groom – we cater to your style wishes!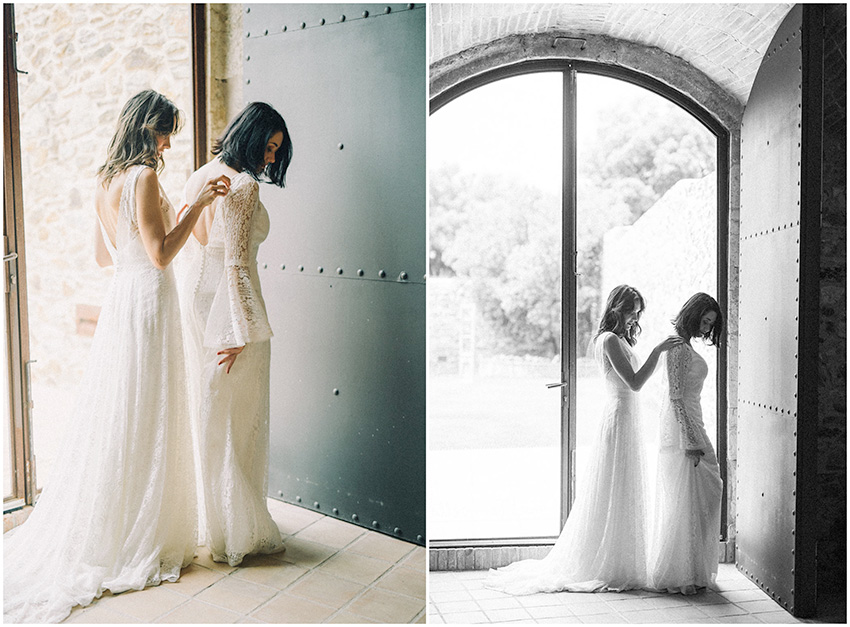 If you could choose 5 different wedding venues in Spain for a same-sex wedding, which ones would you they be (eg safari, beach, city etc) 
Beach.
Spain has incredible white sandy beaches, and the beautiful blue sea provides a gorgeous backdrop for your wedding photographs.
1. Boo Restaurant & Beach Club is an exclusive restaurant located on the beach of Nova Mar Bella, in Barcelona, Catalonia.
2. Restaurant next to the beach in Arenys de Mar in Barcelona, and a delicious seafood banquet in the restaurant next to the beach.
3. Miramar la Ribera located on the shore of the Mar Menor and with a view of the sea. It has capacity for 200 diners.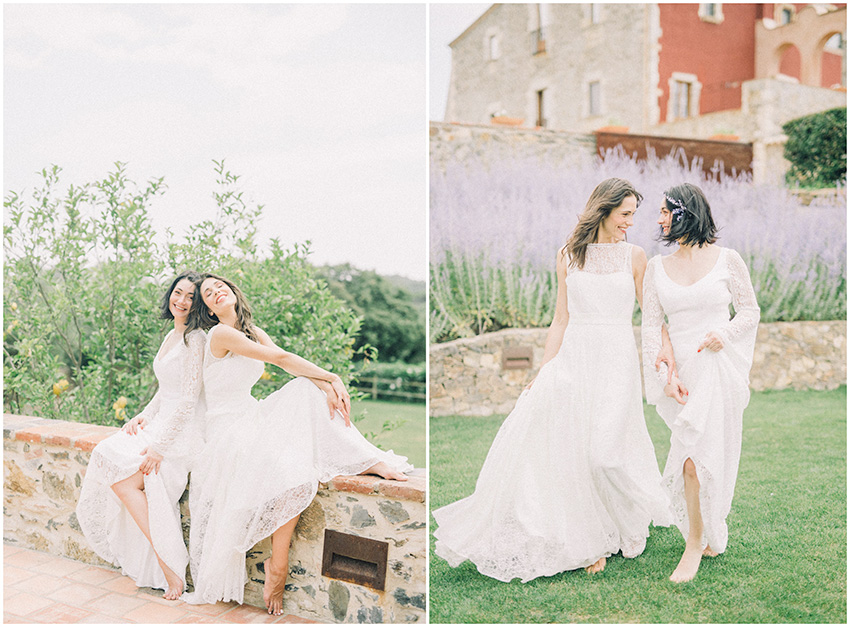 Mountains.
There are some breathtaking mountain ranges all over Spain, and several venues are set in these mountains. The views are spectacular, so you can be sure that the surroundings will be unforgettable.
1. Finca Comassema estate is an exclusive venue in the beautiful Sierra de Tramuntana in Mallorca, with exclusive views of the valley and a capacity for 400 people.
2. Hotel Consolación – located in one of the most beautiful and undiscovered regions of Spain; the Matarraña.
3. La Baronia – Surrounded by woods and nature, La Baronia enjoys excellent views over the village of Sant Feliu de Codina and the Vallès Oriental.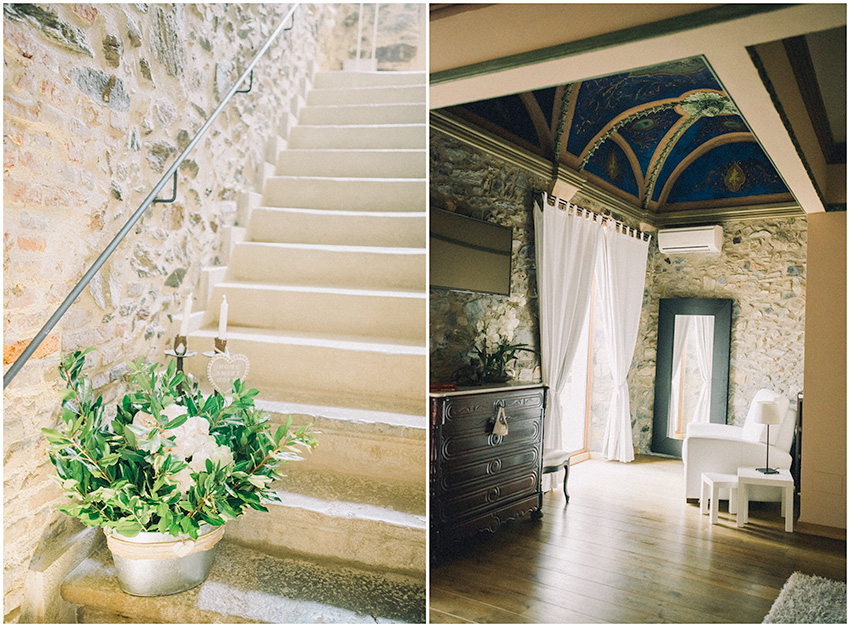 Castle.
Castles are unique and gorgeous. You can celebrate each part of your wedding in them, which makes them a convenient venue, and they allow you to feel like royalty on your special day.
1. Palace of Aldovea – is a luxurious XVIII century palace just 25 km from the Madrid, in Finca Aldovea de San Fernando de Henares.
2. Castle of Vinelas was designed to be a fortress palace, built in the XVII century and belonged at different times to Spanish monarchs and aristocrats.
3. Spectacular XIII century Catalan house has a capacity of up to 200 guests and has accommodation for 26 people.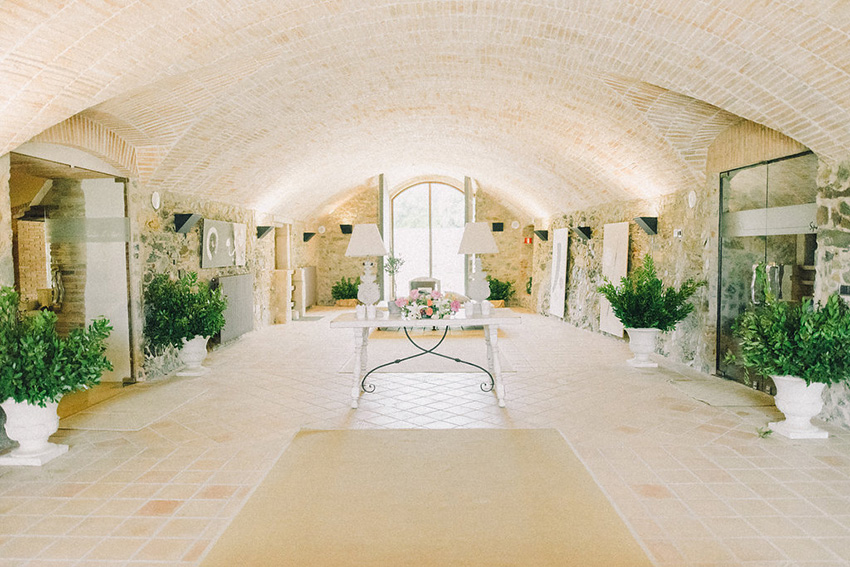 Villas.
We like villas because they allow for more intimate, personal weddings since they are a smaller venue. There is no obligation to invite people you are not as close to.
1. Mas Torroella is an exclusive Catalan estate from the XIV century, renovated with the greatest luxury and preserving its original charm to celebrate unforgettable events.
2. Casa del Mar, a paradise being built originally in the fourteenth century as a rural farmhouse.
3. Casa Manuel is a typical house on the island of Formentera, located in the countryside, with capacity for 14 people.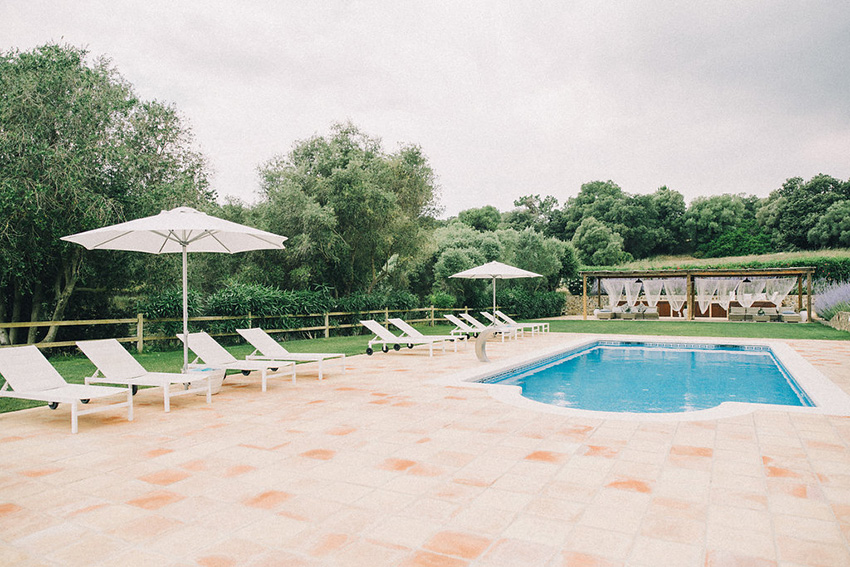 Yachts.
An out of the ordinary venue is a yacht. Yachts are luxury venues, and give you the opportunity to travel to different locations during your time in Spain.