Last week we went through the details of the cost of a wedding in Barcelona, breaking down all the points that we must take into account for the budget. Today we're turning our attention to Madrid, another of the largest cities in Spain, its capital, and a common choice for destination weddings.
Grab a piece of paper and a pen because we'll be sharing the details of the cost of a wedding in Madrid. Join us?
The venue in Madrid
As always, we will start with the most important point when starting to organise a wedding: the venue. In Madrid, it's not hard to find the perfect venue to celebrate the wedding of your dreams, because there are a multitude of options; from emblematic buildings to farms surrounded by nature. Next, we will review the prices of some of the most popular places in the Spanish capital: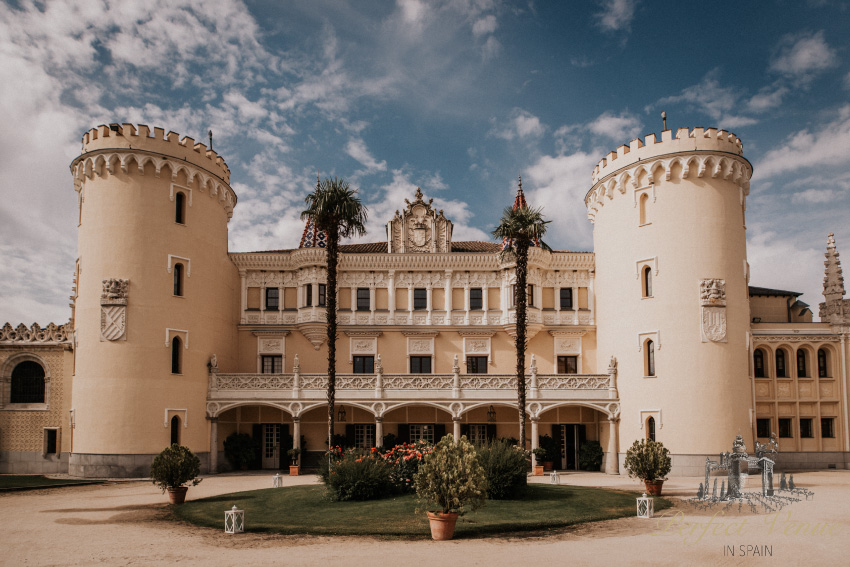 If your dream is to celebrate a wedding in a fairytale castle, with crenellated towers, great balconies, beautiful lounges and an even more spectacular exterior, without a doubt the Castillo de Viñuelas is the perfect option. It is just a 15 minute drive from Madrid, in a natural park.
Number of guests: from weddings of 90 guests up to 1000 dinner guests
Menu price per person: from €146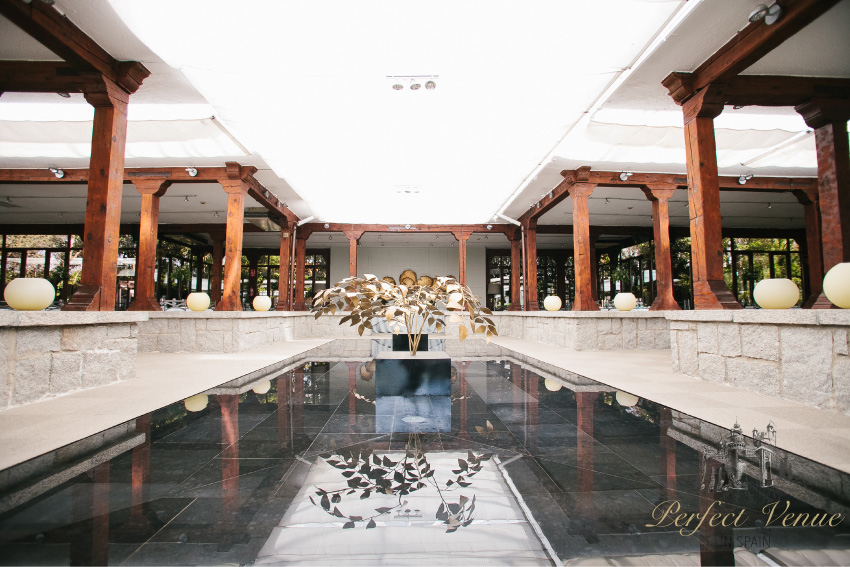 This venue is a complex with a lengthy career in wedding organisation, with halls decorated with different styles and large gardens for outdoor weddings. It is located 30 km from the capital.
Menu price per person: from €80
Number of guests: from 80 up to 500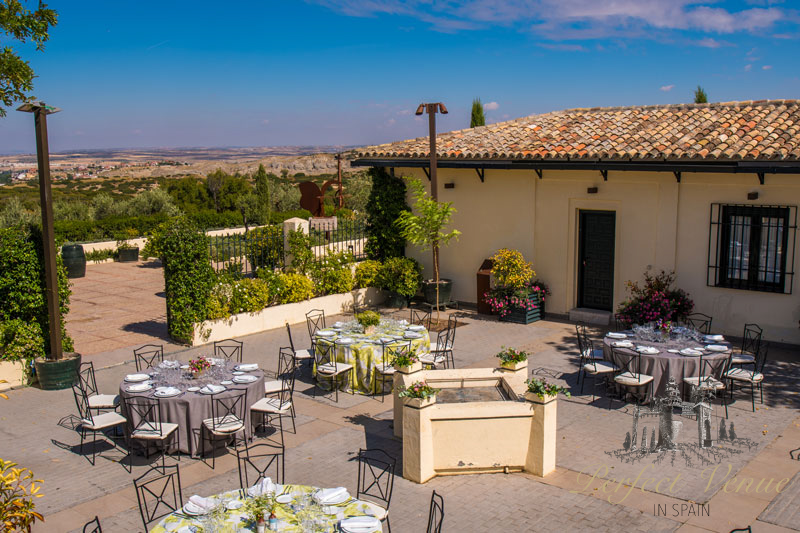 If you're a wine lover, we recommend the Finca El Regajal, located in Aranjuez, Community of Madrid, which has a winery and organic vineyards. It is an idyllic place where nature is the leading characteristic.
Rental price: €1000 (weekday and low season)
Menu price per person: €150
Number of guests: from 30 to 300
In terms of accommodation, we recommend that you look for a venue that has rooms (at least for the closest guests) or hotels nearby. The Regajal has 6 rooms to accommodate several guests. It's very comfortable!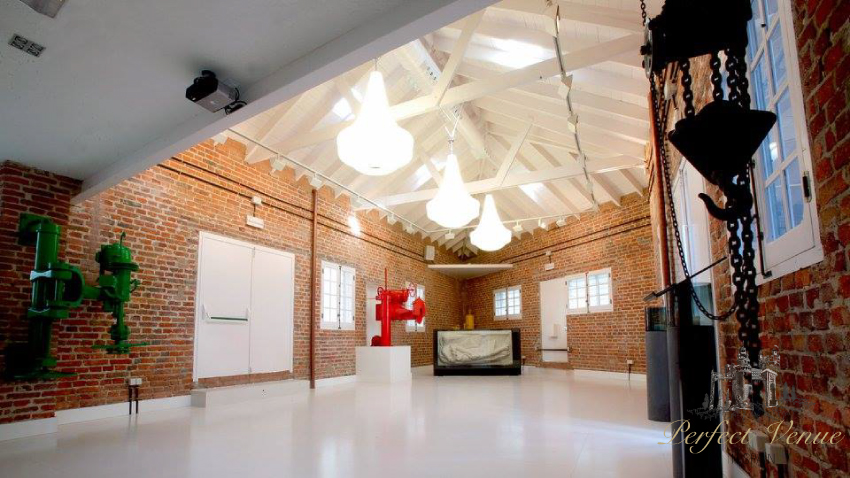 Changing to a more industrial and urban style, we move to a space located in the heart of Madrid, which was an old sculpture workshop and today is a perfect place for a Industrial wedding in the city.
Rental price: from €500 up to €900
Menu price per person: from €35.50 up to €49 (cocktail) and from €81.50 up to €102 (meal).
The food
There are spaces that have their own kitchen and chef and offer you closed menus, whose prices you can see in the previous point. If that option is not for you, you can always hire a caterer, but you must add the fee for using the kitchen and the transport/waiters you hire to your budget.
Photography
Although it always depends on the hours that you'd like to cover, a photographer will cost €1500 for the day. If you'd also like a videographer, it'll be €1800.
Styling
It is most likely that you will buy your wedding dress in your country, where you are able to meet more designers and will be more comfortable on a logistical level. But hairdressers and makeup artists are suppliers that you have to hire in Madrid, and their approximate prices will be €250 and €350 respectively.
Music and entertainment
The price of a DJ starts at €500. We know that there are countries, such as Russia, where it is very important to hire a showman who may be more or less famous and who, of course, requires a higher price depending on his fee, starting at €10,000.
Decoration
And now for our favourite part! Wedding decoration is very important, as it will mark the style of the event and should reflect your personality. If you get married outdoors and would like a floral arch, it will cost you around €1500, and the complete decoration of the ceremony will cost about € 3000. The centerpieces range from €80 to €150. From there onwards you can decorate everything as you wish, additionally, to build the scene of your dreams.
Wedding planner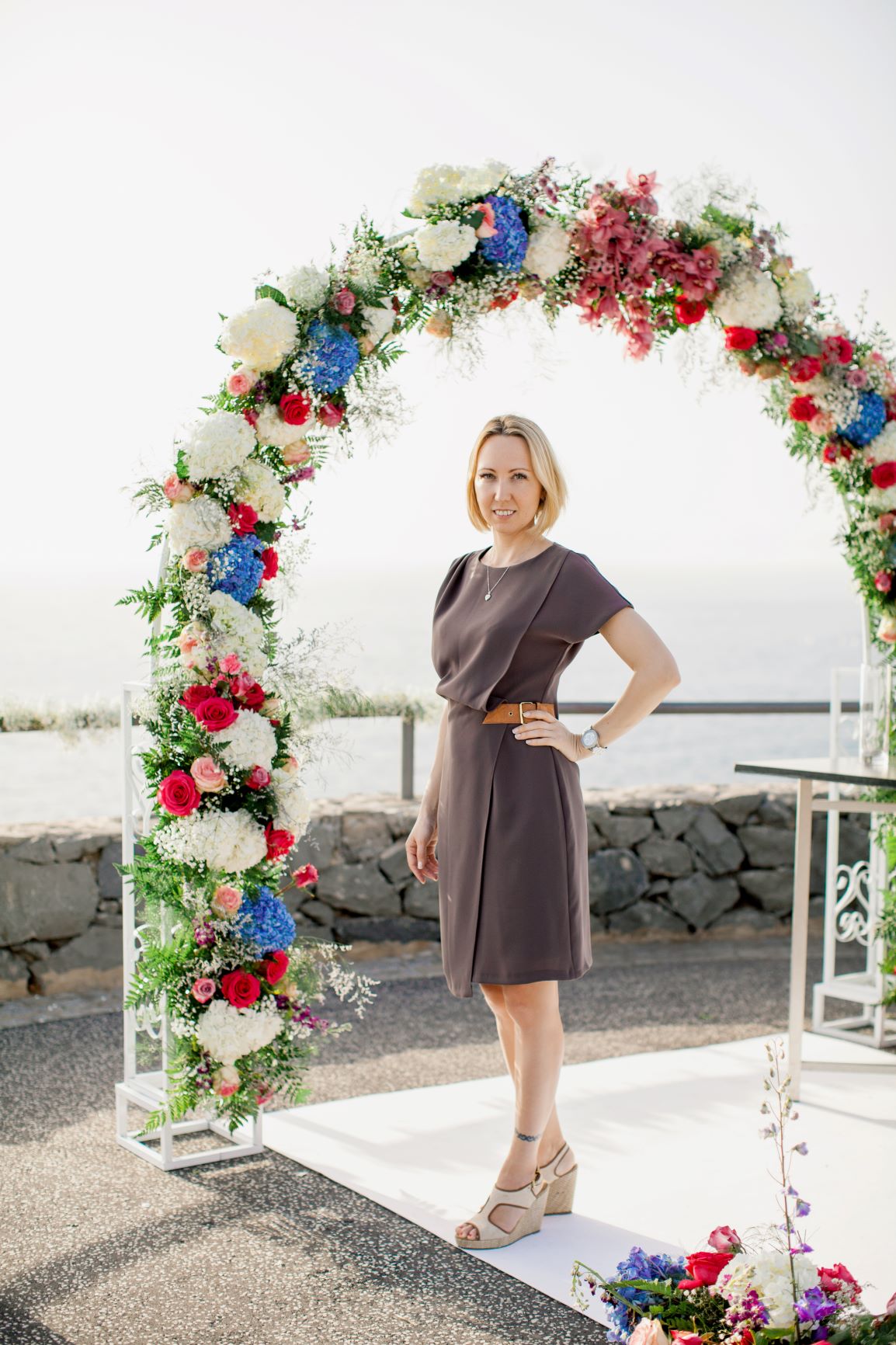 Who could organise your stress-free wedding better than a multilingual professional based in Spain? Natalia Ortiz specialises in destination weddings in Spain and will help you with the integral organization of your special day.
–
Write us at info@perfectvenue.es and we will help you search for the best wedding venue. We will also give you all of the information you need about the cost of a wedding in Madrid and the search for the best suppliers.