Do some of your guests speak different languages? Not a problem.
Love speaks every language, and in a world that is getting smaller and smaller (thanks to modern technology and social media), there's a high possibility that you could fall in love with someone from another country. In this case, your wedding is the perfect opportunity to celebrate two different cultures coming together. However, when it dawns on you that not all of your family members speak the same language, the logistical side of wedding planning may suddenly seem impossible. How can you ensure that every guest will be able to follow the ceremony without having to have more or less two separate events. Thankfully, it's easier than you'd think. Here's how these wedding planners do it.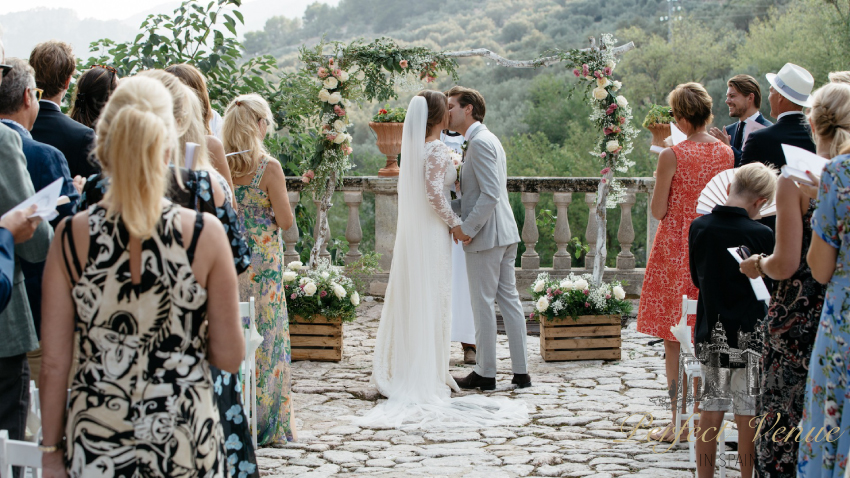 Find the perfect experts
"The best way to ensure success is to hire a wedding planner and photographer who are fluent in both languages. They can easily communicate with the guests during family portraits, so that success is the only option!" says Natalia Ortiz of Weddings and Events by Natalia Ortiz, Madrid.
Make use of your wedding website
Every couple needs a personalised wedding website, especially if you're planning a wedding with guests of different languages. On this platform of unlimited space, you can give your guests all of the information they could possibly need (how you met, how to get to the wedding, where to stay and dress code) in both languages. Wedding planner Natalia Ortiz also recommends you use your website to educate your guests on the differing cultural traditions and rituals that may feature in your wedding. No doubt your guests will be super excited for your unique bicultural bash!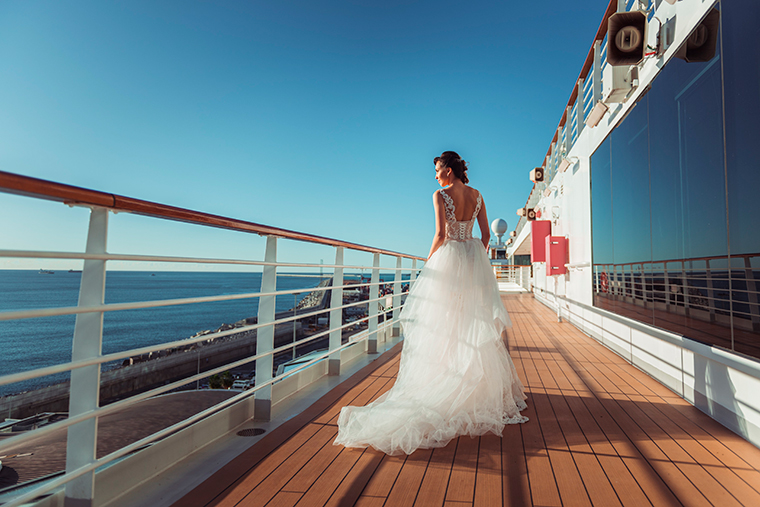 Make travel as easy as possible
If you've chosen to have a destination wedding or if some of your guests need to travel to another country for your wedding, we recommend that you suggest some bilingual accommodation for them. Differing from country to country, your guests might not know that they must have their passports on them at all times, that they should not drink tap water, or that they should adjust their tipping. (Again, your website is the ideal platform to share this pre-departure information).
Write it all down
Other than having a strong online wedding forum, ensure that your physical papers can communicate with both languages (save-the-dates, invites, ceremony programs and menus). Here's how to make the best use of your stationery and programs.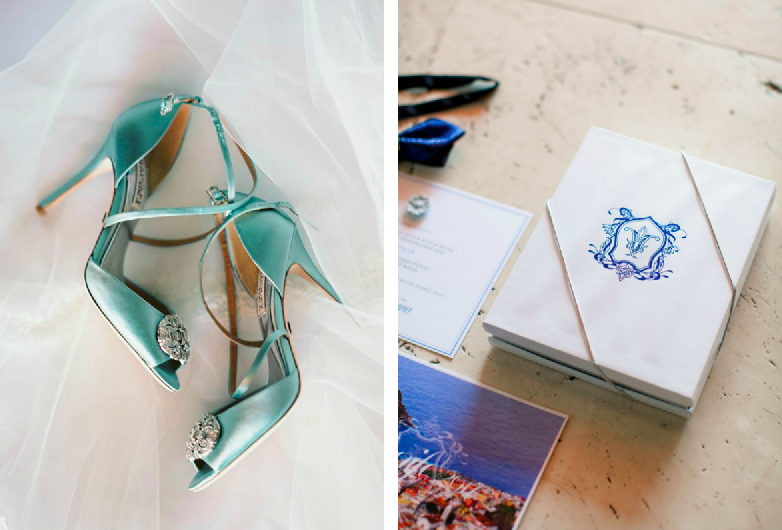 Wedding planner: Weddings and Events by Natalia Ortiz, Photographer: Ksenya Bunets
Stationery
With regard to your wedding invite, you can either choose one design that has the same message in both languages on one card, or you can choose separate invites in each language. It is usually cheaper to order just one set in two languages, but if your budget allows, having less text on the invite allows you to be more creative with your design. Custom stationery designers will enjoy working with you to create an invite that suits your tastes. Websites like minted.com offer lovely bilingual templates.
Programs
It is a good idea to make your ceremony programs bilingual. "This shows guests that it's a bilingual wedding, and allowing this to play a part in the ceremony program makes guests feel included." says Natalia Ortiz. Aside from sharing the basic information of the day, the program is also helpful for explaining and translating cultural readings, songs and cuisine. Keep guests informed whilst treating them to personal touches – don't be scared to add images and decoration from both cultures. Think of your programs and stationery as a physical keepsake from your personal fusion of cultures.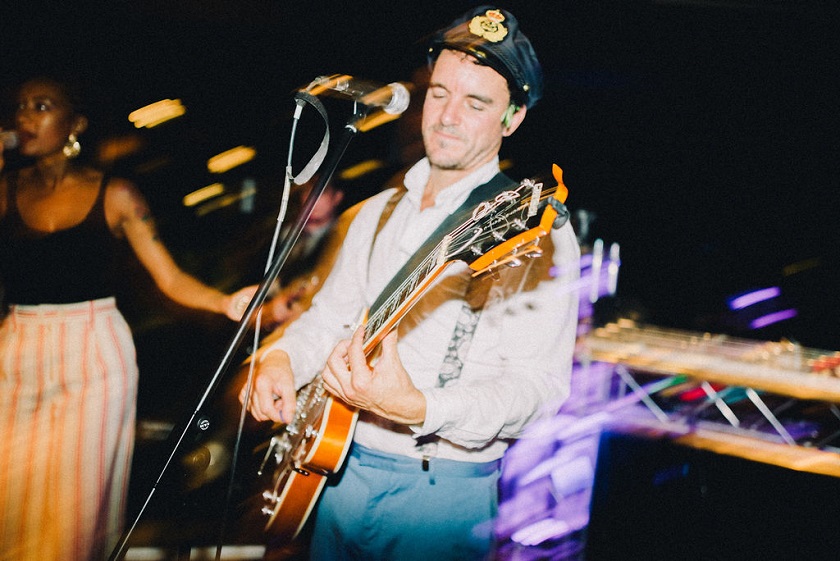 Wedding planner: Weddings and Events by Natalia Ortiz, Photographer: Olga Kobruseva
Put thought into the ceremony
The most important yet challenging part of your wedding is translating the ceremony. You want both sides of your families to cry tears of happiness from your vows – but you don't want to repeat everything twice. A bilingual officiant will be able to incorporate both languages at different points whilst maintaining a smooth-running ceremony. Remember that while some phrases are worth saying twice, such as 'you may kiss the bride', you don't need to translate and repeat every word of your ceremony if you don't want to. For example, you could choose to say your vows in English, but ask a loved one to do a speech in their native language. If you choose not to have both languages spoken throughout, it is lovely to have a reading in the other language or include a tradition that is explained in the other language.
Invite a bilingual guest if possible
Consider inviting a bilingual relative, wedding party member or general guest who is able to help anyone who may have questions during the wedding. This will be extra useful if you personally do not speak your partner's family's native language.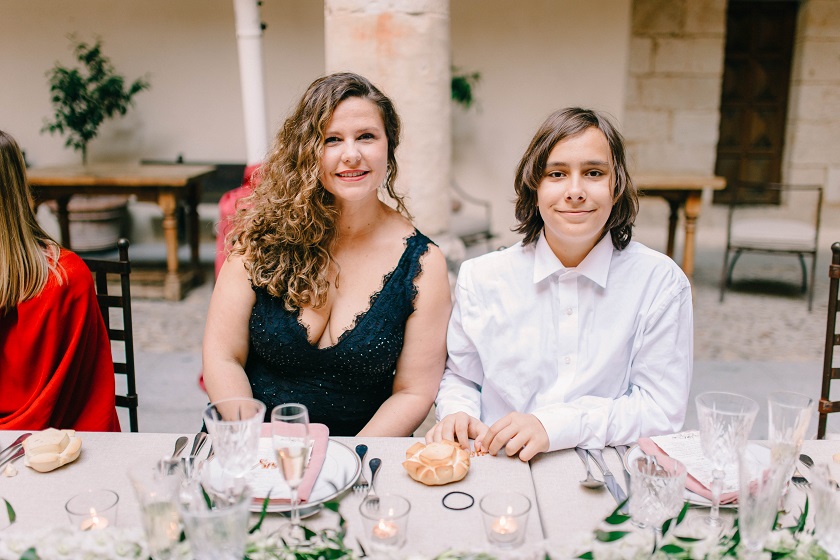 Wedding planner: Weddings and Events by Natalia Ortiz, Photographer: Alla Yachkulo
Use clever signs
Mixing two languages together is a fun way of adding an extra something to your wedding through putting up direction signs (literally arrowed signs) and seating charts in both languages. Guests always show an interest in learning words in new languages. Because of this, it's a good idea to complete your reception tables with flashcards of basic conversational phrases in each language, pronunciation tips, explanations of dishes being served and descriptions of foreign traditions.
Keep speeches short and sweet
Anyone who wants to make a toast at your wedding should definitely do it in their native language (let's not complicate things further). However, you should encourage them to keep it short so that guests don't lose interesting in a 10 minute speech that they can't understand. Another clever hack is to alternate speeches in differing languages to keep everyone interested.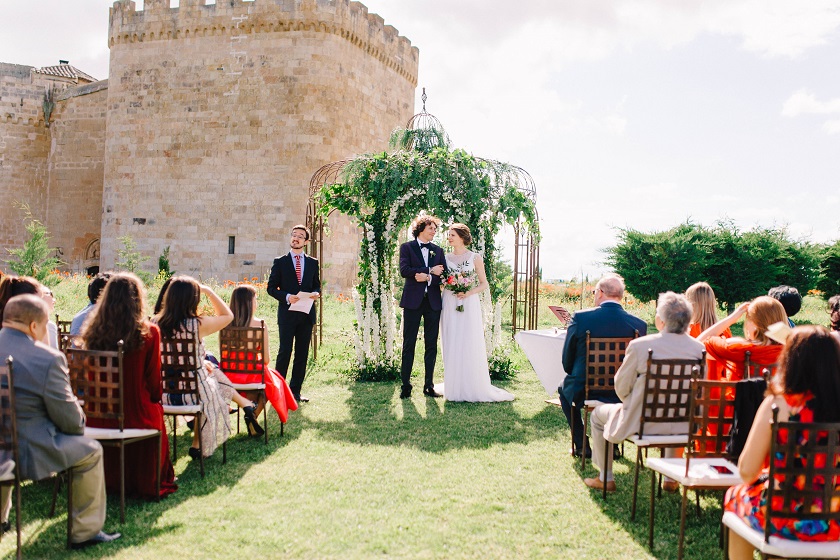 Wedding planner: Weddings and Events by Natalia Ortiz, Photographer: Alla Yachkulo
Celebrate cultural differences
Sometimes, the best way to understand a different language is through using senses and body language, such as food, music and dancing, not words. Utilise each family's different background to the fullest by incorporating their cultures into your menu and entertainment. Your relatives will be overjoyed to see their culture being respected, and the other guests will love learning about your heritage.
Ultimately, don't drive yourself crazy trying to translate every word and detail of your wedding into two or more languages. Your guests are intelligent people and will certainly be able to follow what's going on. Above all, the most important part of a wedding – the hugs, smiles and tears of joy, don't require any translation.