Wedding is one of the biggest celebrations of your life, so you need the best wedding photographer, and is that, in many years, these photos will be a reminder of such an important day.
One of the most important wedding expenses is the photography service, since, after all, it is about recording the most beautiful moments of one of the most important moments in the life of any person.
And, did you know that there are photos that are essential on your wedding day and that cannot be missing from your wedding album repertoire, because it is a memory for life!
As one of the biggest preoccupations when organizing a wedding are the prices of all services. In this article, we tell you all about the cost of hiring a good wedding photographer.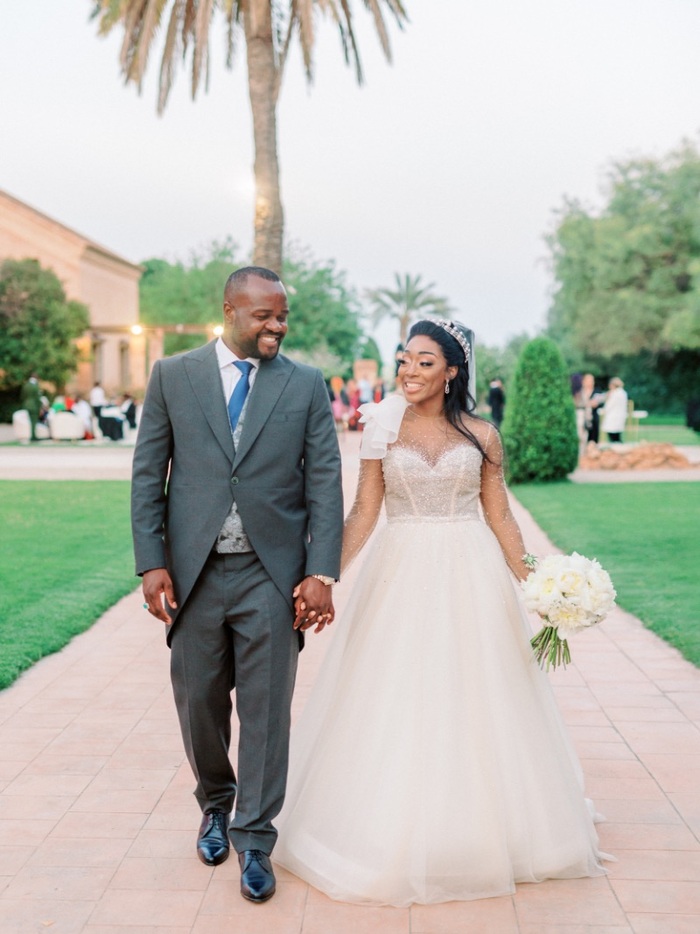 How much does a wedding photographer cost?
In general, the price of a good wedding photographer in Spain generally ranges between 1000 and 1500 Euros, excluding VAT. But it is true that this price range will vary a lot depending on the extras we hire.
It should be noted that there are also cheaper wedding photographers, whose services have a lower cost, but they are not focused on quality as much as professional photographers specialized in the bridal sector.
The prices of wedding photographers can vary according to different factors and extras. So, here we tell you all the extras you can have on your big day.
Travel and transfers
If your wedding photographer is located close to your wedding location, you probably won't have to pay any additional travel costs. However, if your photographer will be traveling a significant distance he or she will likely also include extra costs. If your photographer flies to your wedding destination, you will likely have to pay for his or her airfare and accommodations, as well as an additional travel fee, so be sure to ask your photographer about this before you book him or her.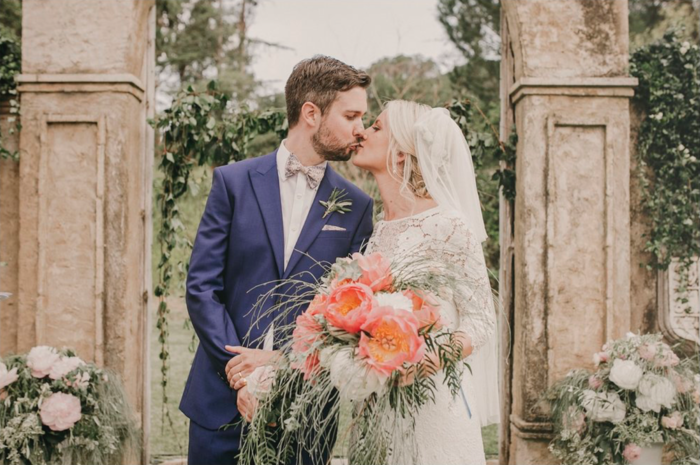 Meals for the wedding photographer
For your wedding suppliers who will be attending your wedding, including, the photographer, you will need to provide catering. Yes, these are extra costs you may not have planned for, but this is also important – people who are well fed do their job much better! Your wedding caterer is probably used to providing such meals, so speak about it with them in advance.
Number of photos 
You can discuss this with the photographer, some of them can take shots during the whole service and then send a fixed package of photos to the bride and groom, from the ones they select. And then the professional photographers will take care of selecting the best ones for you, editing them and you will have a perfect result.
The format 
You have to decide if the photos will be delivered edited and retouched, with or without watermarks and maximum resolution. Also, if it is digital format, DVD, USB, or just a digital download. Some photographers may also deliver a slideshow of the photos with your favourite song in video format. For this reason, the cost may be increased.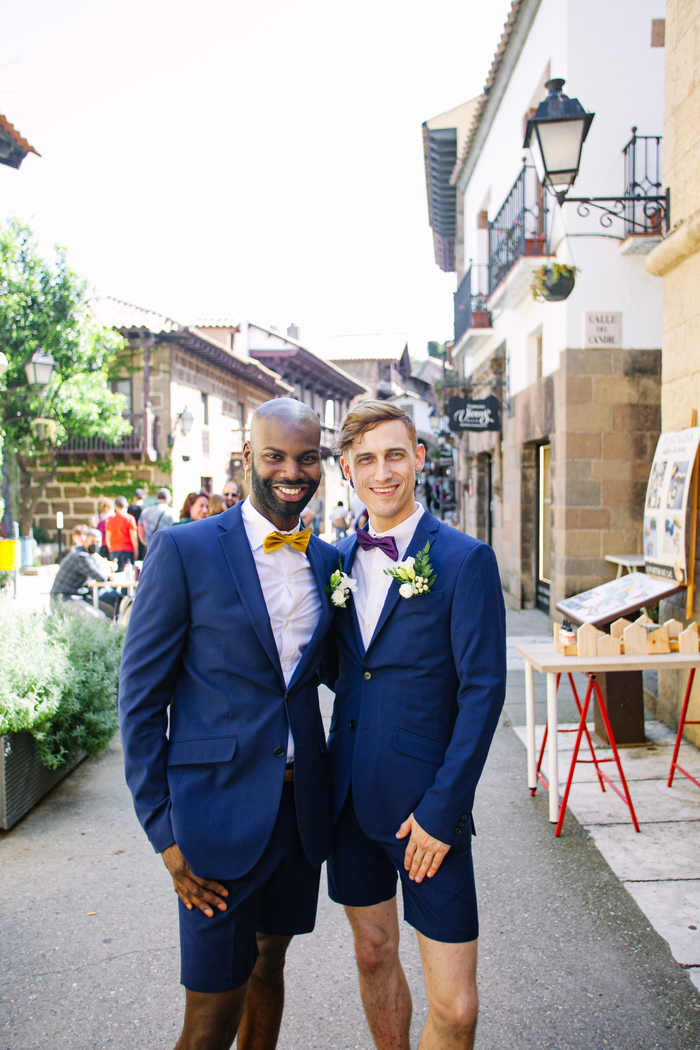 The experience of the photographer
We must also take into account the experience and level of knowledge of the chosen photographer who will work on our wedding. It is obvious that the more experience the professional has, the more expensive he/she will be. That's why you must decide whether to "take a risk" with someone who is "just starting out" or opt for the guarantees that a more experienced professional gives you, even if you have to pay a little more.
A second photographer
The first thing to consider is whether we want one or two photographers for the wedding, we must take into account that 4 eyes see better than 2 and that with two professionals there will be more possibilities. If you are having a small and intimate wedding, having just one photographer may be enough. However, if you are organising a big wedding with many guests, it is likely that you will need the main photographer and a second photographer.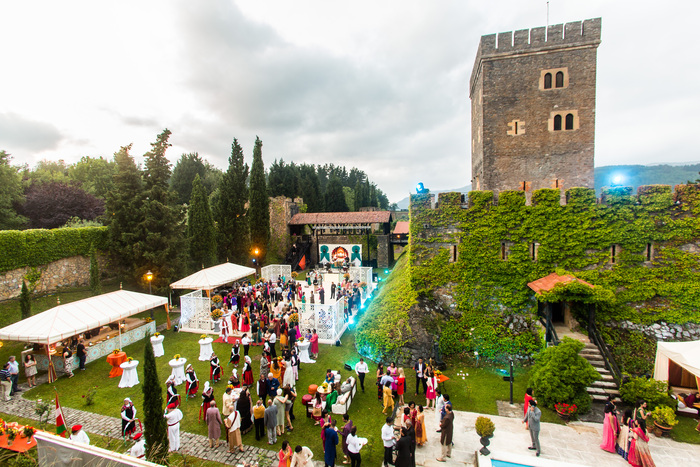 Working hours at the event
Wedding photographer prices usually range from eight hours to an unlimited amount. The longer you want your photographer to stay for your event, the more you will have to pay, so additional hours will cost extra. Do you want photos of the preparation and don't want him or her to leave until the party is over? Then you may have to pay extra.
Album with printed photos
If you want the photos to be printed, you can have them in an album. This service is very common to have a more artistic souvenir. To obtain high quality normally 800-gram paper is used. Do you prefer to have them printed in an album or are you more of a digital-only person?
When I can get back the wedding photos?
Another important factor to take into account in the budget of a good wedding photographer is when you get your photos. Think that good professionals have a lot of work and spend time editing, retouching, and taking care of each photo, so he need more time to prepare it for you. Therefore, if you opt for the cheapest option, even if you have your photos in a short time, this may have a negative impact on the result of the most important photos of your life.
Pre-wedding photo shoot
This session is usually held wearing casual clothes, so that the photographer knows how you move, your tastes, poses, etc. In this way the bride and groom can get rid of their fear and possible embarrassment in front of the camera. The session usually takes between 2 and 3 hours and you get back between 70 and 120 retouched photos. If you also want to include this service, don't hesitate to tell your wedding photographer about it! We always recommend it.
Post-wedding photo shoot
This photo session usually lasts between 4 and 5 hours and takes place after the wedding, in an emblematic or important place for the couple. This way, the couple is more relaxed and will have their first photo session as newlyweds.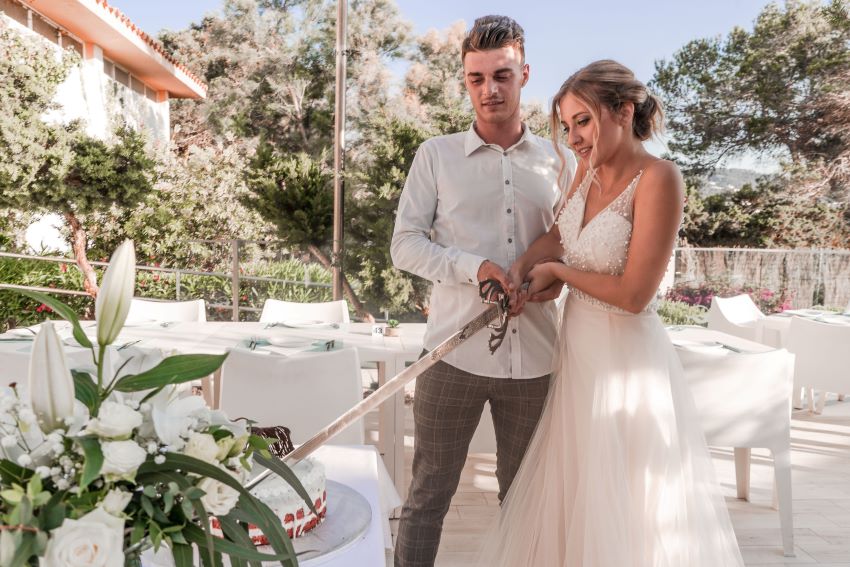 Wedding photoshoot
This service is designed for the guests. The photographer will be able to take pictures of all your guests among decorations, fun objects, costumes… and even with a small instant camera so that the guests can leave beautiful memories stuck in a book.
Did you know that we have the list of the best wedding photographers in Spain? Just like you read it! If you want to know which ones they are, at Perfect Venue we tell you about them, and we also help you to select the best one for your wedding!
After knowing the average price of a good wedding photographer, and knowing the different types of wedding photographers, you just need to know different tricks to pose in your wedding photos and look spectacular.