The number of restrictive measures is finally decreasing, everyone is used to keeping a distance, more often we are seeing friends and family outdoors, this is why cocktail parties are promising to become a trend for upcoming weddings.
Cocktail weddings are gaining in popularity, leaving behind traditional feasts and banquets. Now it is becoming a good alternative and, not least, less risky for brides and grooms who wish to have a more informal wedding without giving up on a lavish and elegant celebration.
So, here the Perfect Venue team wants to tell you about this option, about all its advantages and disadvantages, to help you make your choice.
Hurry up and grab a pen and paper!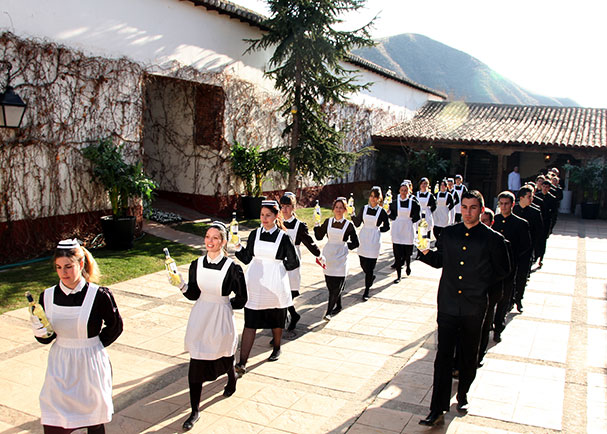 But first, what is a cocktail wedding?
A cocktail wedding means that there is no table setting and there are no waiters who serve food on trays and even laid out on buffet-style tables.
Just like a normal cocktail party!
It is important to point out that this type of wedding is usually for those brides and grooms who are looking for a more informal and cosy celebration and for this reason they also tend to opt for different food, moving away from the traditional seafood, meat, or fish.
And now…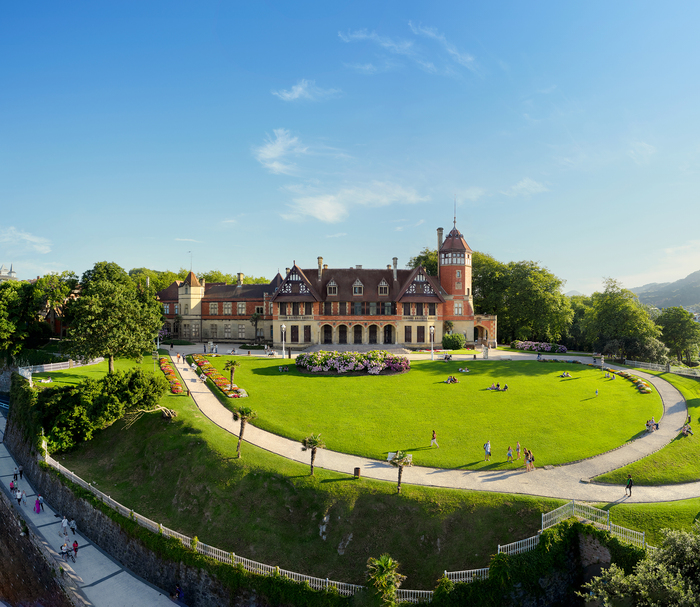 Here are the advantages of a cocktail wedding
There is much more variety of dishes, so it's easier to please everyone. There are usually a lot of canapés coming out all the time and for all tastes.
It makes preparations much easier for the bride and groom, as they don't have to think about how to distribute the guests on the tables, so they don't have to compromise with anyone.
It creates a closer and more welcoming atmosphere, as everyone is standing up, making it easier for the guests to communicate and talk to each other, being able to move around and talk to everyone.
It creates a better bond between the guests and the bride and groom. They would hardly enjoy being with their guests if they have to sit at their personal wedding table all the time of celebration.
There us informal and relaxed atmosphere, so people feel more comfortable as if it were going to a normal party.
It's a great option for small, friendly weddings. More and more brides and grooms are reducing their guest list.
An informal banquet is not the same as a low class banquet, quite the opposite! Countless caterers give a gourmet touch to their dishes.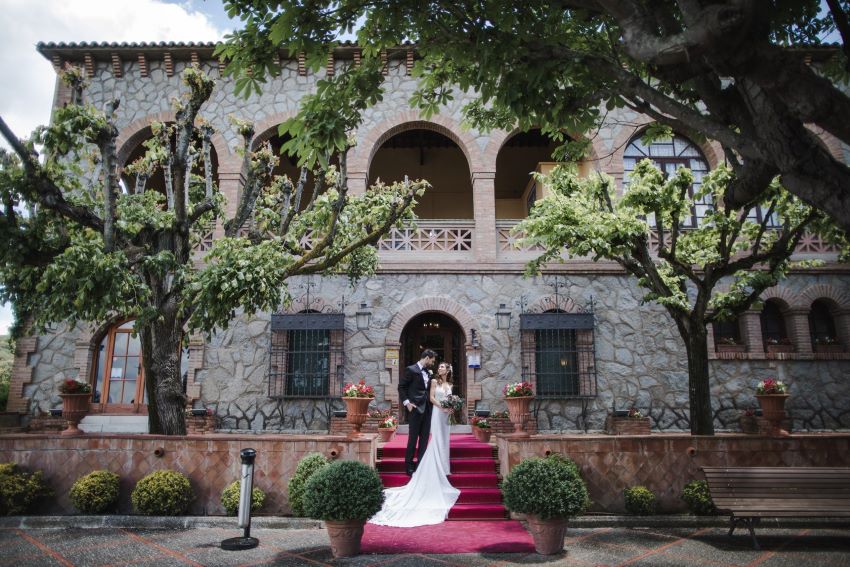 And… Are there any drawbacks to a cocktail wedding?
Yes, there are some, and that's why we tell you about them so that you can take them into account when you decide to opt for this type of banquet.
It will be difficult for older people to spend so much time on their feet, and at a traditional wedding, they certainly won't tire during a meal sitting on a chair.
Guests can suffer as a result of wearing heels, as when you stand for a long time your legs and feet start to feel a bit sore.
Not all types of food can be served at a cocktail banquet, so you will have to rule out dishes such as soups, seafood, sauces, and fish.
Beware of the party lovers! Having drinks at your fingertips and a variety of cocktails and beverages may end up with some of your guests getting a bit tipsy.
The bride and groom will always have someone to talk to because all the attention is on them! At a classic wedding, the newlyweds will have time to be on their own.
Perfect Venue's advice when it comes to planning a cocktail wedding
If you are thinking of having a cocktail wedding, it's time to take note of all our tips for guaranteed success, so don't miss any detail!
Let all your guests know that there is going to be a canopy banquet so that they can choose what shoes to wear and be more appropriate for this occasion.
Think about the weather that day in your wedding venue, as an outdoor banquet in summer in Madrid is not the same as an outdoor banquet in Galicia.
The food should be easy to eat standing up, in one bite, or easy to handle, as guests will not have cutlery and one hand will be occupied with the drink.
There should be a sufficient number of waiters to ensure that all your guests have food wherever they are and at all times.
Create a special seating area for older people, with comfortable sofas and seats so that they can rest when they want to.
Hire a caterer specialised in this type of banquet, the caterer must know how to manage this type of meal.
The food should be varied and hearty so that your guests don't feel hungry or if they don't have enough food to eat.
Place tables where food and drink trays, plates, and glasses can be placed, so everyone could help themselves as well as take from the waiters' trays.
Add themed tables or corners for snacks so that people have the feeling that food is always available, such as candy bars, cheese bars, a live ham slicer, etc.
Make sure that there is enough space, as the guests are all over the place and the waiters need to be able to move around freely to serve comfortably.
If you are thinking of organising your wedding as a cocktail party… it is much simpler than it seems! Come to Perfect Venue and we will help you to evaluate the advantages and disadvantages and, above all, if you choose this option, help you to organise everything and make it perfect.
Surround yourself only with professionals! We are waiting for you.