We're really looking forward to weddings! After this year, we are all excited to put our high heels back on, get dressed up, and feel excited again, enjoying ourselves without having to worry about anything.
 After a long break, weddings are back, and that's why couples are once again embarking on the adventure to be able to say "I do" to each other next year.
And that's why we're here, because we're sure you're also getting married in 2022 and you want to know everything that's going to be in, well, you're in luck! Because we have all the wedding trends.
So, if you already know the wedding dress trends for 2022, it's time for you to get to know all the new things that will be seen at weddings next year.
Grab a pen and paper and write them all down! Don't miss out on what's going to be in style in 2022.
Bichromatic range
As we already said, minimalism will be in fashion in 2022. We will see simplicity in the colours as well, for example, using only two that combine very well with each other.
Pink with gold, mint green with aquamarine, grey with lilac, green with brown… the combinations are endless! You just have to find your favourite option.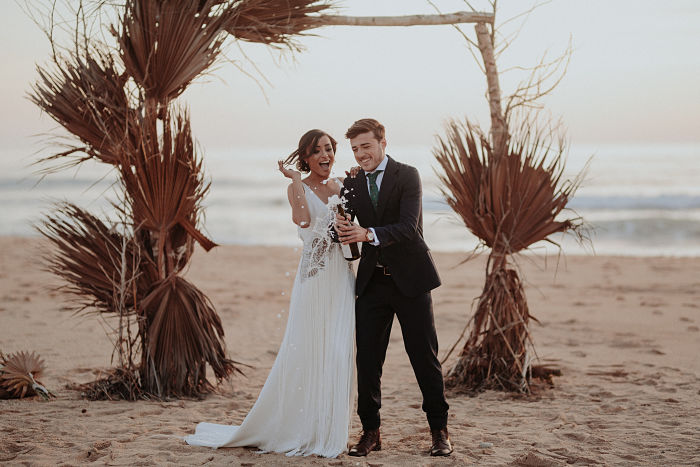 Fewer guests
 One of the things that the pandemic has taught us is to drastically reduce our social circle, especially for events. This will not change, and many brides and grooms have discovered during their Covid weddings that the celebration turned out to be more intimate and much more comfortable.
 Less is more. We used to invite 300 people to a wedding, then the guest list went down to 200, and now weddings have 100 guests at most, there are even weddings with 30!
 Healthier menus
 Healthy food is on the rise, and it should always be. That's why next year's wedding banquets will be filled with fruit, vegetables and even vegetarian and vegan options – with this type of food you can really create some delicious dishes!
 Thanks to the growing number of vegans and vegetarians, menus are adapting and becoming healthier everyday, reducing the amount of seafood, meat, and fish.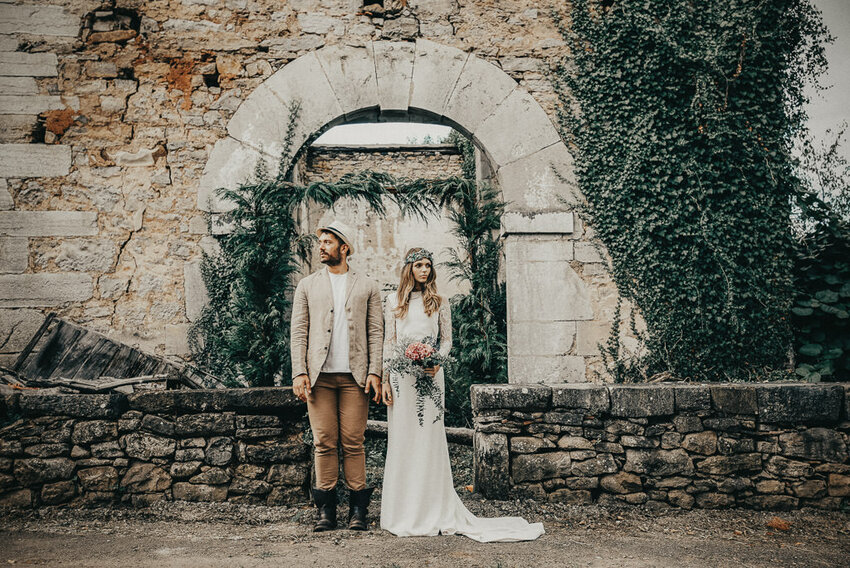 Flowers and aromatic plants
 Scent is going to play a very important role in weddings in 2022 thanks to wild and aromatic flowers! Rosemary, eucalyptus, lily, jasmine, lilac or hyacinth, will fill your whole space with a natural and rustic scent!
 Wild flowers have been a trend for a long time, but now flowers and aromatic plants are gaining importance – they create a great atmosphere and smell good!
 Sustainable weddings
 Yes, we know that sustainability should not be a trend, but we want to point out that more and more brides and grooms are going green every year.
 And it's very easy to achieve! As easy as reusing elements for the decoration, with flowers that have been grown locally and using leftover food from the banquet.
 You can also have a sustainable styling, choosing outfits from brands that work with sustainable bridal fashion, splitting the dress after the wedding to reuse it separately, with recycled fabrics, you can even use a second hand ring!
 Recycled paper will also prevail for invitations, menus, table numbers, etc. And flowers can be donated after the wedding! Sustainable weddings are here to stay.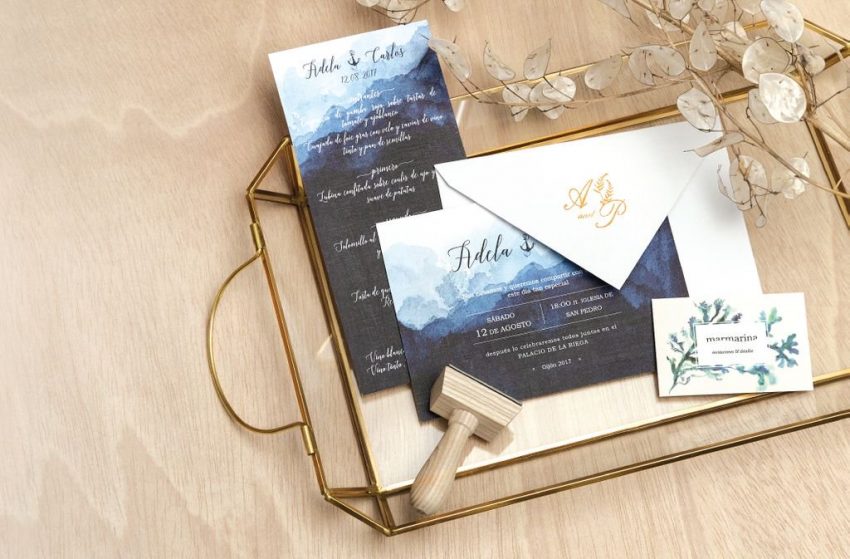 Handmade invitations
 If sustainability is a trend for weddings in 2022, then invitations can be just as sustainable by making them by hand!
 One way to help the environment and contribute to sustainability is through homemade invitations made by the bride and groom themselves, with elements such as recycled paper, die cutting, wild flowers, scrapbooking, lettering with ecological ink and even seed paper! A flower that will be born from an invitation.
 Don't miss this DIY invitations article, and learn how to make a handmade and eco-friendly invitation to match your eco-friendly wedding.
 Lots and lots of lighting
 Nothing better for a romantic wedding than lots of lights that are switched on after sunset, creating a warm and dim atmosphere.
 Light can be in the form of bulbs, chandeliers, string lights, fluorescent tubes, candles, lanterns, neon signs… you just have to combine these elements until you get the atmosphere you want in your space!
Now that you know all these trends, our advice is that in the end you should choose whatever you like the most, as long as it suits you and your style, because it is your wedding, your day, and it doesn't matter what others think.