Weddings are finally back, stronger than ever,  and we missed them so much!   
After a somewhat different year, of confinements, alarm states, masks, and vaccinations, we see the longed-for light again and with it, we return to the magical events and weddings. So, if you are also getting married in 2022, you are in the best place!
 In this article, we bring you a lot of bridal trends, because 2020 and 2021 have been years of thinking, creating, having more time, and it shows! Let the wedding dress designers show you.
 2022 is the year, take note of all the ideas that we give you below, and stop by Perfect Venue to tell us which ones you want to have on your big day!
 Let's start: 
Short veils
No more long veils trailing, this year it's time for short veils, and with any kind of appliqué! Embroidery, tulle, with volume, prints, with rhinestones… let your imagination run wild!
Thanks to short veils, all those brides who never wanted to carry a big weight on their head are in luck. Let's try on the veils! 
Corsets
The art of corsetry is another trend that will be talked about this year, and although we have already seen brides wearing this type of garment on some occasions, this year corsets are here to stay. 
Whether it's a sweetheart neckline, V-neckline, or deep plunge, the corset will look great on you. Would you dare?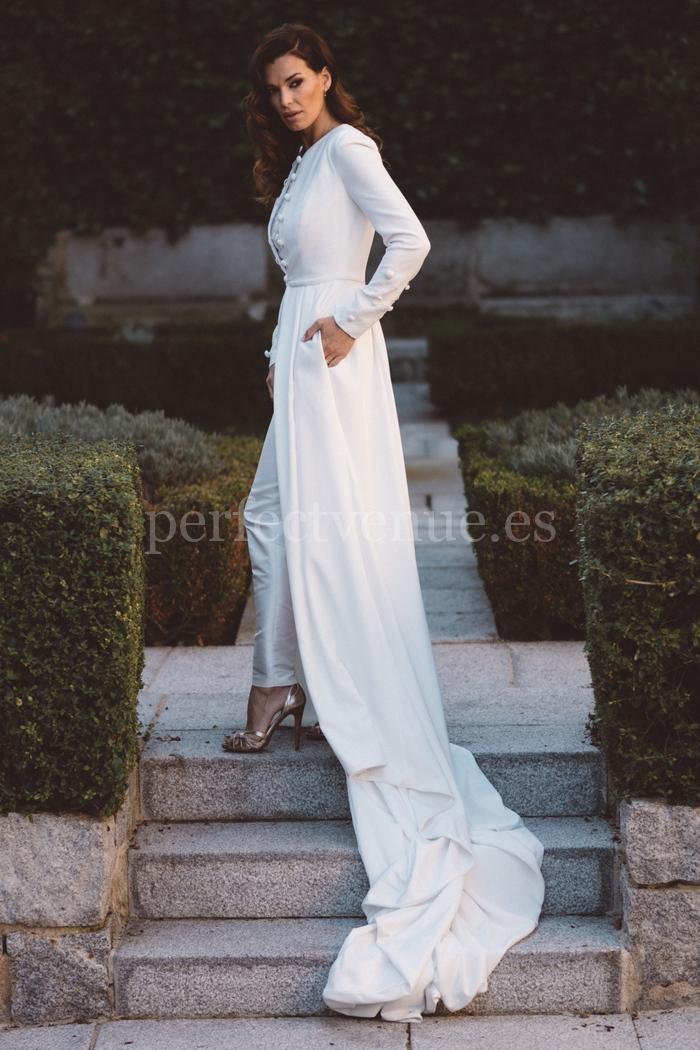 Two-piece
Separate wedding dresses are on the rise, so if you've been thinking about this option… Now is the best time! 
The combinations are endless: a skirt with a corset, a skirt with a top, trousers with a shirt, a blouse with a skirt… it's time to try on a lot of pieces!
Minimalism
 The loaded, exuberant, and baroque dresses are out of style, and the more minimalist outfits are gaining ground.
 Satin, silk, linen… whatever the material, but in a simple and minimalist way. Nowadays weddings are less austere, and this is also reflected in the bride's dress.
 No more princess dresses!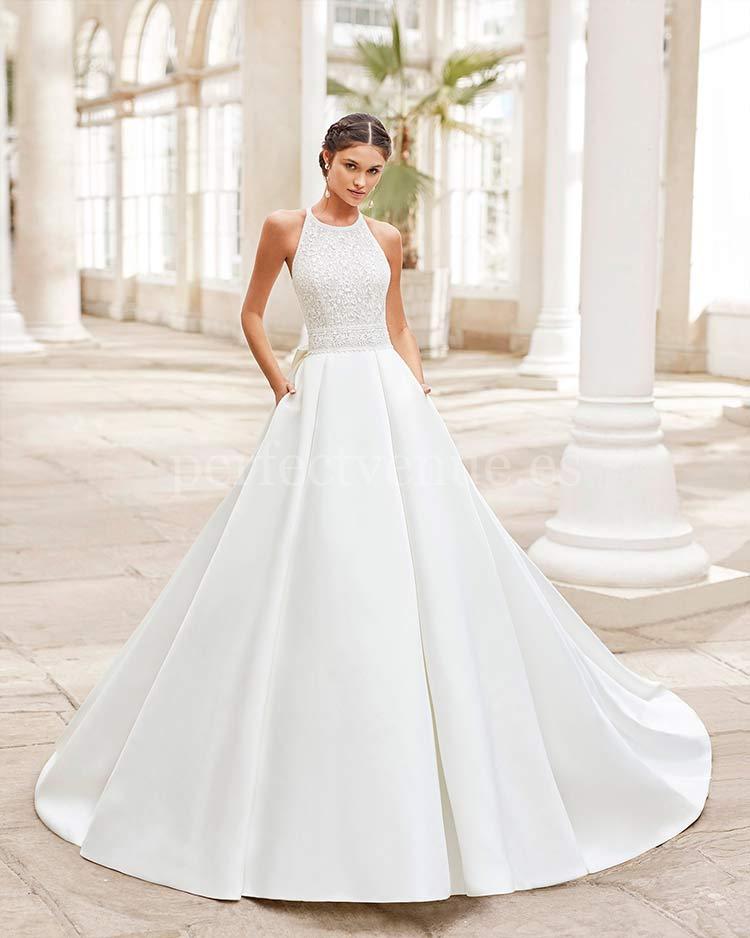 Open backs
 No matter what combination you choose: corset, dress, two-piece… the design you choose must have an open back.
 A very suggestive and sexy option as well as elegant and modern, open backs can never fail to succeed!
 Multiple Layers
 If you like two options, and you don't know which one to choose, you're in luck! Because this year you can wear both.
 You can wear a dress with a cape on top, a blouse with a corset underneath… The options are endless, so you can play around throughout the day and look like you're wearing completely different outfits.
 Two dresses in one!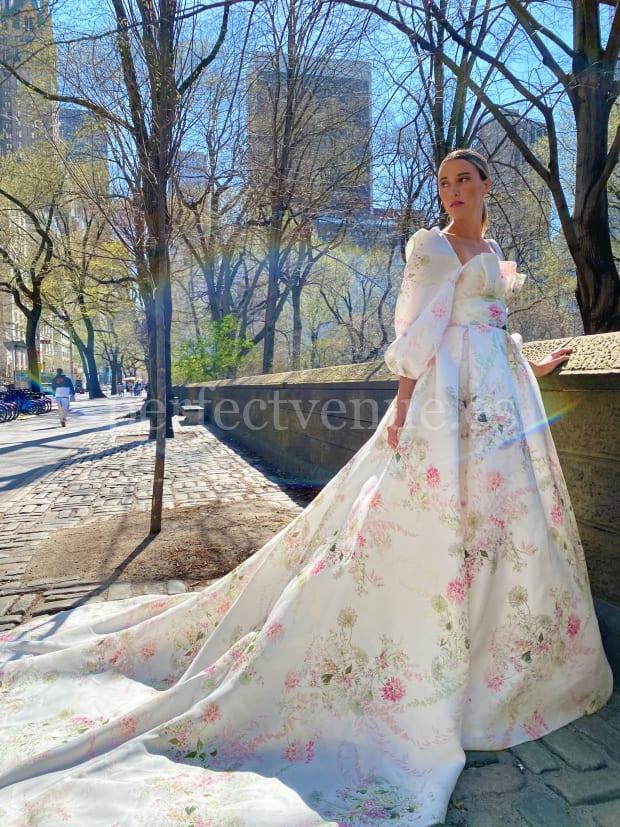 Floral prints
 Flowers are something that all brides love, so what better way than to see them in the bridal design?
 It is very fashionable nowadays to see a flower design on the dress with relief, in 3D, through embroidery, lace… or accompanied by rhinestones, sequins, or feathers.
 You can even play with floral motifs in 2022!
Open shoulders
Just as open backs are gaining prominence, so will bare shoulders. One of the most unexpected trends.
We've seen puffed sleeves, butterfly sleeves, short sleeves, medium-length sleeves, and straps in the past, now it's time to go sleeveless!
The Bardot neckline or the boat neck will be the safest bet for brides this year – sexy and seductive!
Now that we've told you about all the wedding dress trends for 2022, we're waiting for you at Perfect Venue to help you with all the preparations and accompany you on your wardrobe fitting.
We can't wait!