How? What have you still not thought about the makeup and hairstyle that you will wear at your wedding? Well, it's time to start testing! And is that, although your fairy tale dress, precious shoes, and jewelry are extremely important, so is your hair and your face!
This year, like the wedding dresses, the bridal dresses, or the decoration of the space, the appearance of the face and the hair also come full of informality, naturalness, and simplicity.
So, to make you shine in the most special moment of your life, we have made all the makeup and hairstyle trends of 2021 that will be seen on the altars. Grab your comb and your brush because let's start!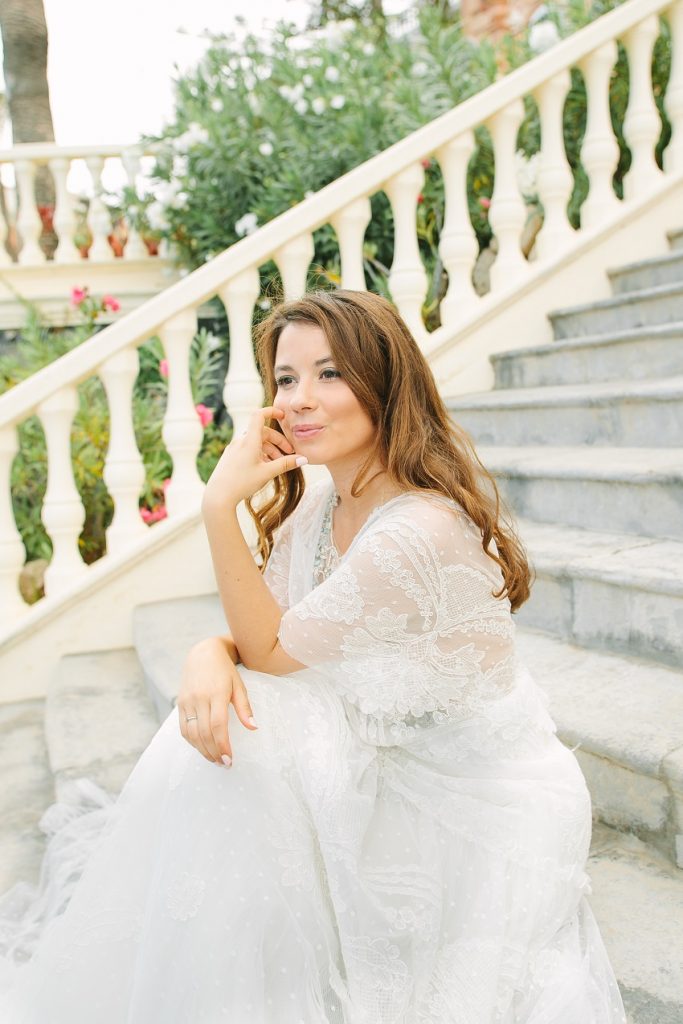 Casual and natural hairstyles
Year after year there is a trend that refuses to disappear, and that is that of casual hairstyles, bohemian looks and hairstyles with open waves, undone braids and messy pigtails. In 2021, it will not be less, but much more!
Because we will see more than ever the brides walking to the altar with their hair natural, loose or semi-collected. There is no longer a fear of leaving your hair free, goodbye to those repeated bows and straps! This way you will feel comfortable and fresh throughout the day.
Mane in the wind, and to live in the moment!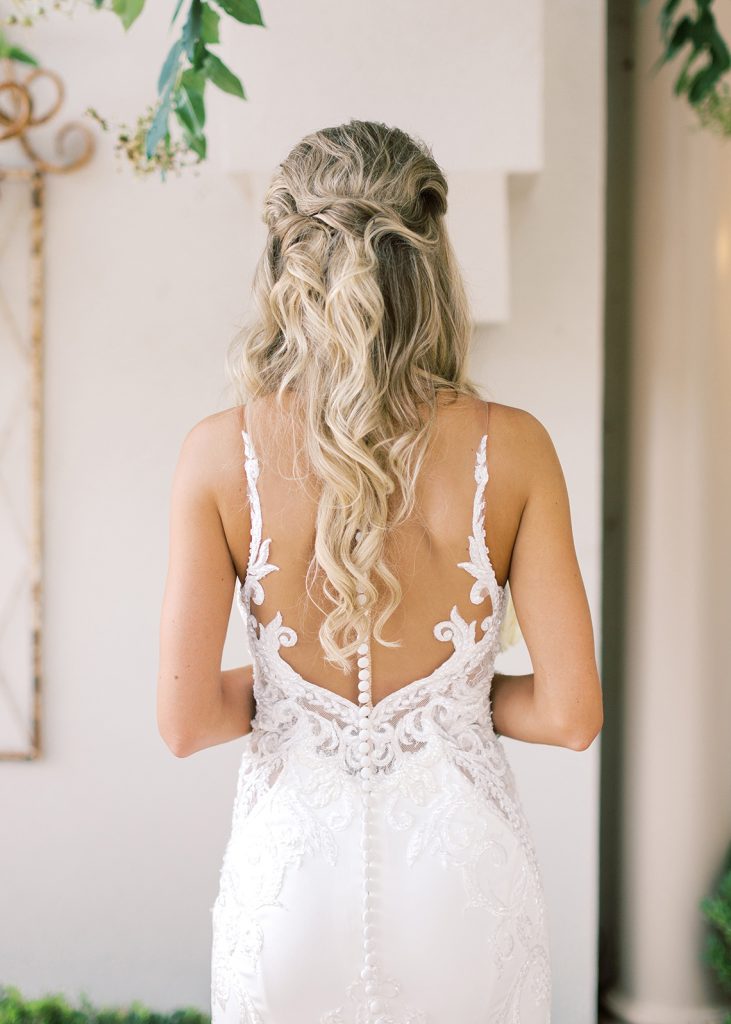 Volume in the dress and volume in the hair
Just as we have seen that volumes will be the main protagonists in wedding dresses and suits, they will also be in your hair!
The wave manes with open, light, and XL will be more united than ever, and the best thing is that they are viable for all kinds of lengths! Whether you have a very long mane or a bob cut, the waves are for you. They will look great both loose and semi-collected, too, in this last way you will create a greater effect of volume and length.
In addition, they allow us to play with all kinds of accessories! Headbands, headdresses, crowns … Why not?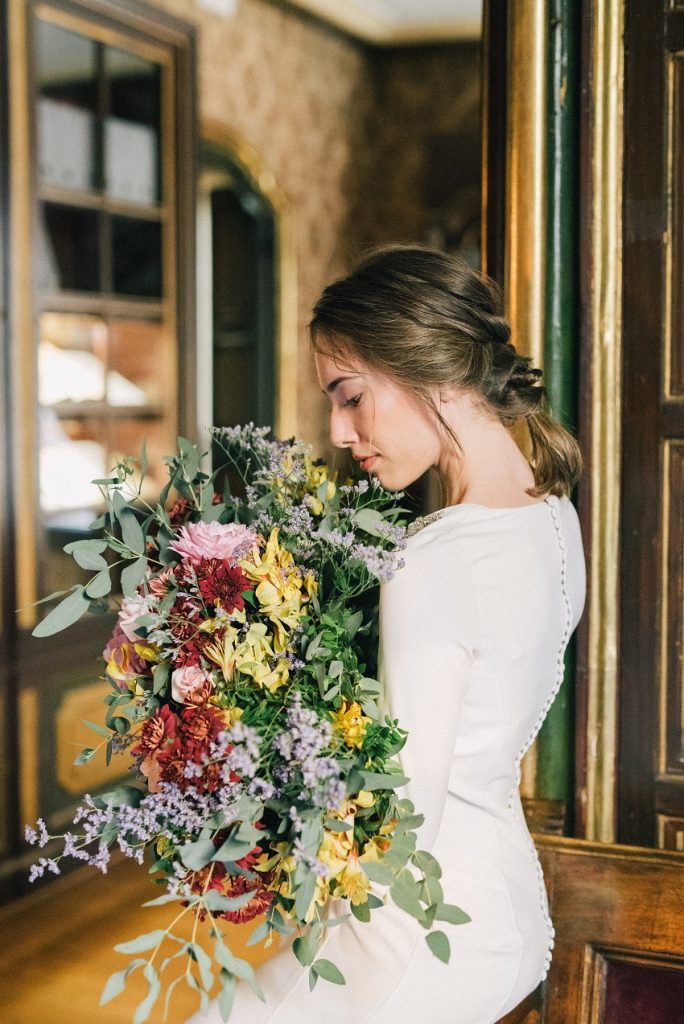 Braids and pigtails
This type of collection will be present but in a very rebellious way! Because this year the completely re-gathered and straps are separated to make way for bubble pigtails with herringbone braids, traditional braids with loose locks, low frayed and carded pigtails, braids as a headband …
A touch of originality for your hair in this 2021!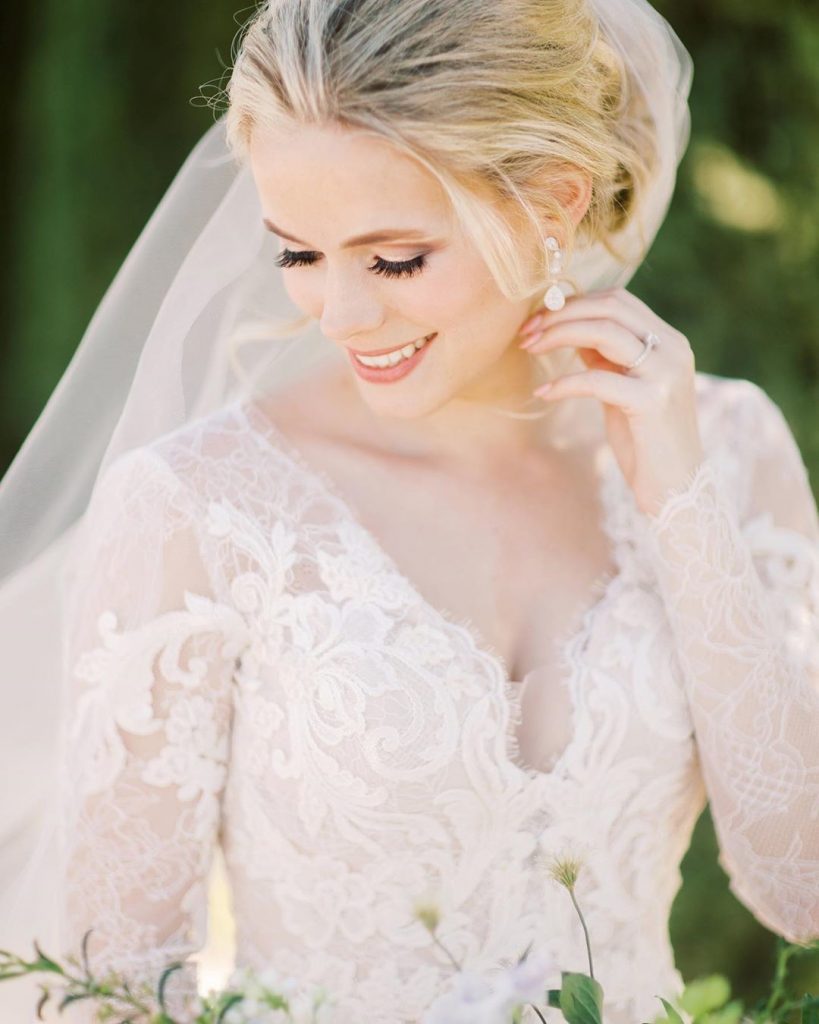 A more natural makeup than ever
We go to the face and continue in the same line of naturalness because this 2021 the trend par excellence will be this. In all aspects!
The brides will wear a luminous, natural, moist, and healthy-looking skin with much more subtle contouring.
Illuminators, sun powders, blushes, nude shades, and lip glosses will be the star cosmetics for your face on your wedding day.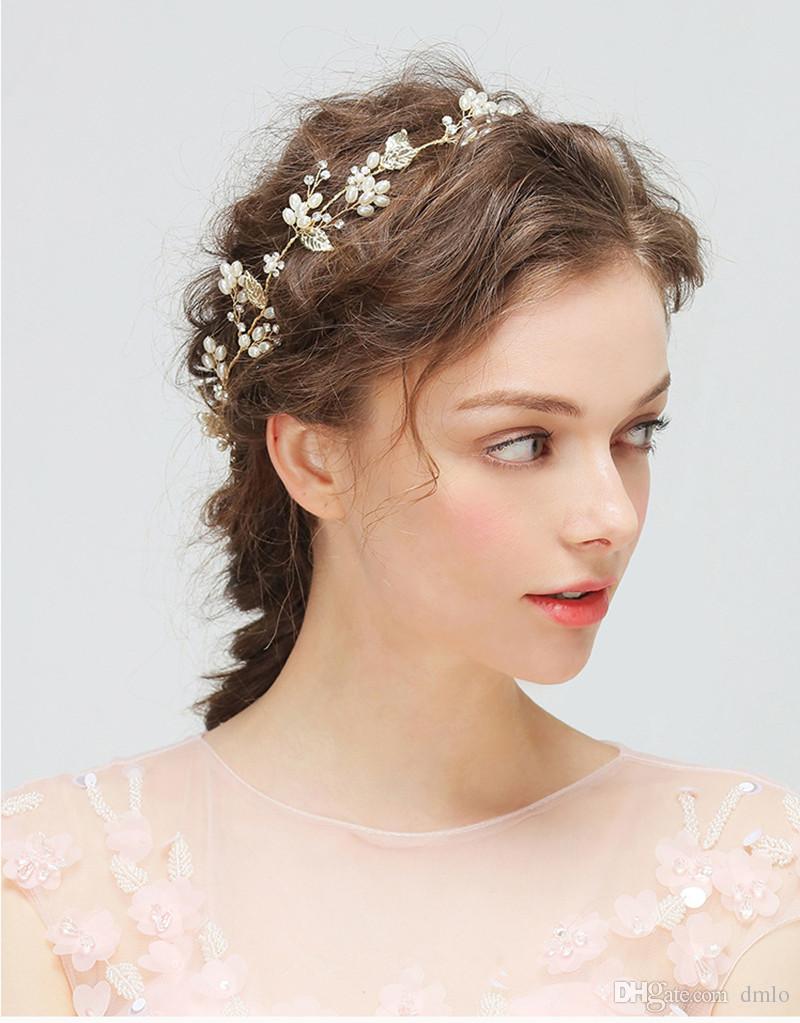 Smoked yes, but nude colors
Smokers will always occupy the first podiums of bridal makeup, and they make every bride feel good! But this year there is nothing dark, black or gray, this 2021 the smoked ones manifest themselves in a very soft way, with nudes such as browns, beiges, roses …
And lots of light! Because to provide that luminous and wet look, you will opt more for satin and shine and less for matte.
Very glossy lips
What better to give off shine and radiance than gloss-coated lips? We have already been seeing them at weddings of past seasons, but it will not be until this 2021 when the brides present the lips more hydrated and with that wet effect.
We are already seeing how the mates are coming to an end! In addition, with this trend, we can always give a touch of color through a coral, magenta, or pastel pink lipstick under a few brushstrokes of shine. For a washed face effect!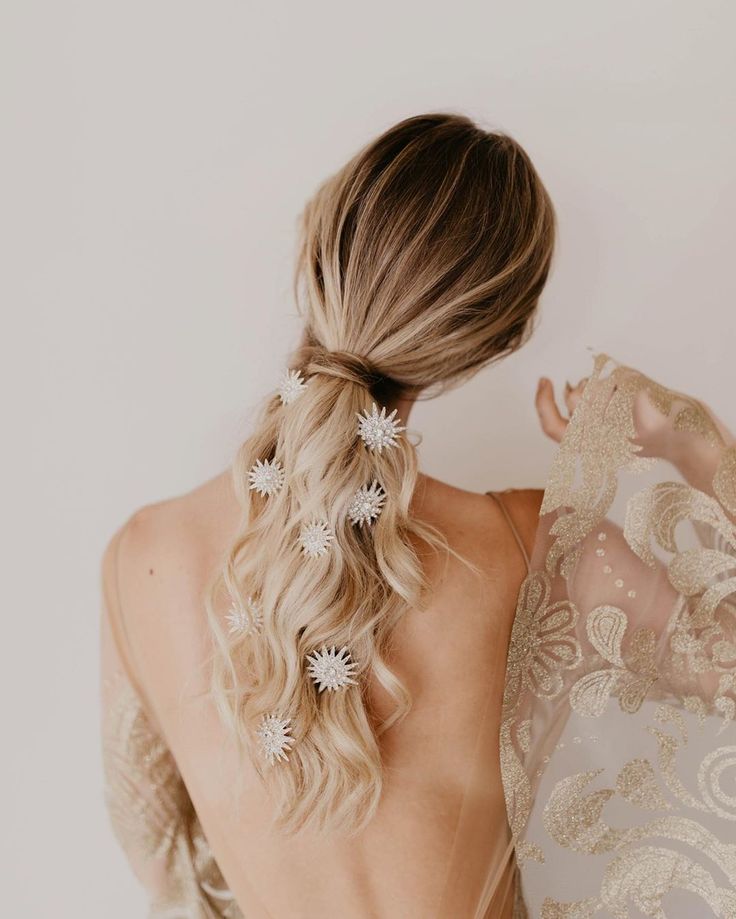 A second hairstyle and a second makeup
And is that, if any of the brides have a second dress, why not also with a second hairstyle and makeup? Another of the 2021 wedding trends will be to appear at the dance with a different hairstyle and an extra touch of makeup!
And it is as simple as undoing the braids, the ponytail or the semi-collected and giving way to a loose mane that allows you to dance wildly throughout the night, just as for makeup it is as simple as changing the lipstick for a stronger color and more shadows at night. You will be the center of attention!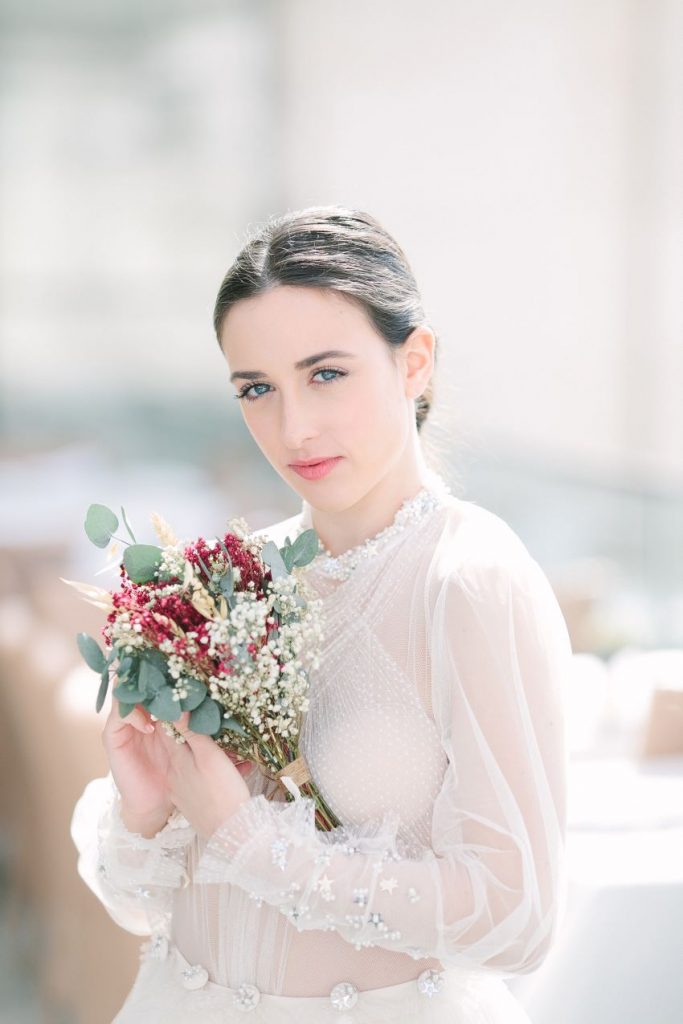 Perfect Venue Tip:
We do not want to finish this article without giving you some recommendations, such as counting waterproof cosmetics among your cosmetics, because a wedding is full of emotions! So nothing like a mascara or a tear-proof eyeliner.
Also, don't forget to have a long-lasting foundation for your face, just like if you have thin eyelashes, false eyelashes will get you out of trouble, check with the professional and you'll see how he agrees!
Finally, we also advise you to get one of the illuminating creams to face radiant and light-filled skin for day B.
So, now that you know all the trends in makeup and hairstyle for the 2021 weddings, it's time to get started with your beauty routine before the big day.
Lastly, llet yourself be advised by one of the many styling professionals and artists we have at Perfect Venue! This 2021 you will radiate light.