We know that choosing the perfect place to celebrate the most important day of your life is very complicated. Therefore, when it comes to finding the venue where you tie the knot, you have to take into account many factors: capacity, catering, exclusivity, if they have accommodation or not… endless questions!
If you are considering celebrating your wedding in Spain, a wonderful place to bring your dream wedding to life is at Casa Benigalip. This venue on the Costa Blanca, has been completely restored, with all the facilities available for making it the best day possible. Do you not believe us? Now we will give you 7 reasons that will make you believe us… so let's go!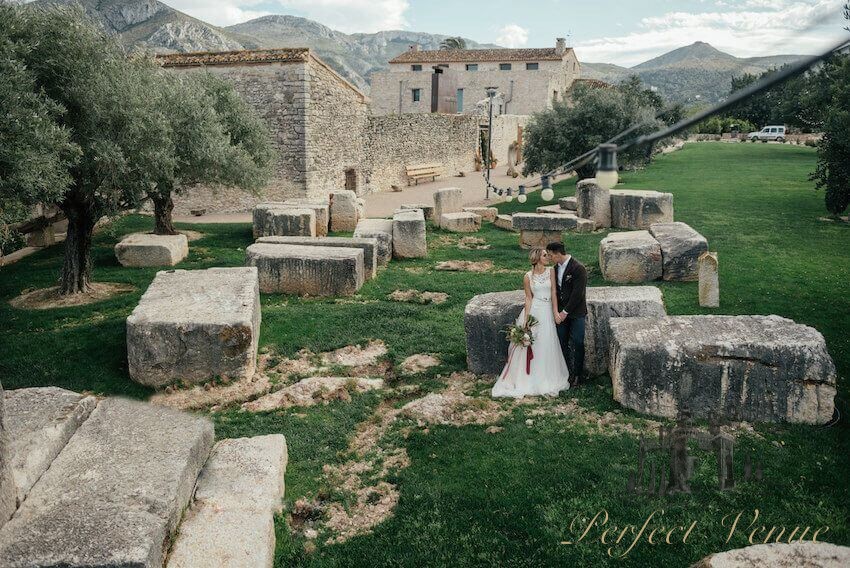 History
I'm sure that you have pictured your wedding day thousands of times. And probably, you have dreamed of saying 'I do' in a stunning place, surrounded by nature and full of history and charm. If this is true, then Casa Benigalip is your place! It is an old farmhouse from the 18th century which has been restored and redesigned recently into a country house with unique characteristics. The country house has various gardens and spaces, both inside and outside, where you can celebrate any type of event.  
Unbeatable location
The location where the venue is situated is also a very important factor that will help us to choose one venue over another for the wedding. The country house is in the town of Pego, Alicante and is found very close to the mountains and the sea. Can you ask for more?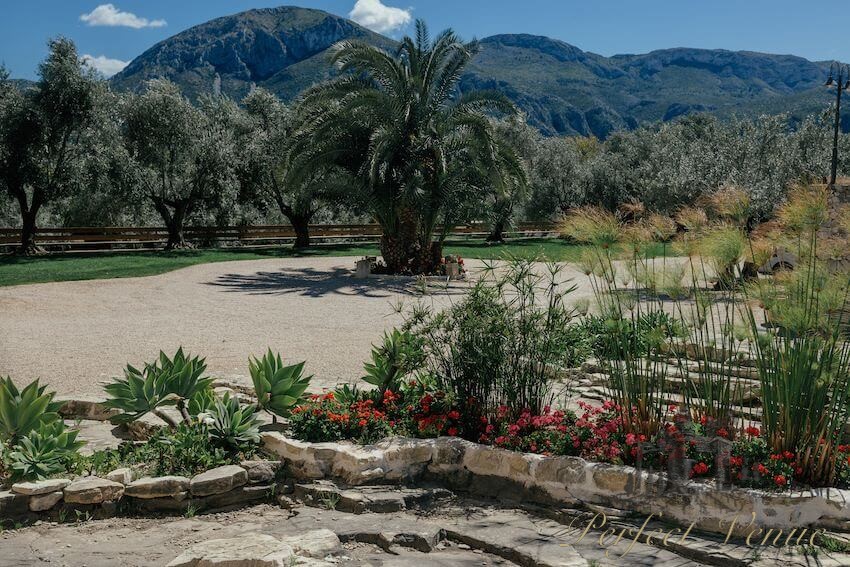 Natural surroundings
The grounds of the house are very natural and tranquil, and the house, completely restored with a modern design, but of course as well as respecting the historic roots of the house. The greenery that surrounds the house provides harmony and peace to such a special day.
Team of professionals
Casa Benigalip has a professional team that give the clients high quality treatment and excellent service. The business offers the rental of the venue, giving you their contacts for catering and other services that will help you a lot with your big day.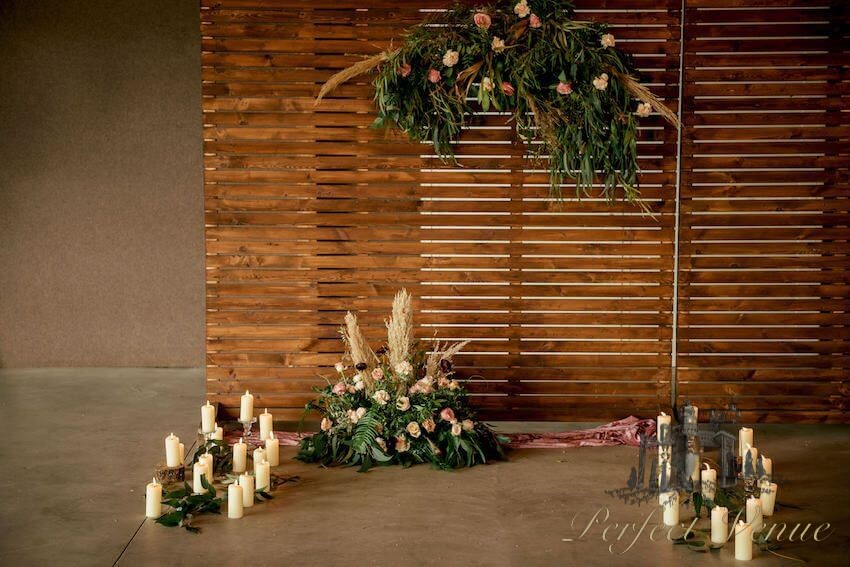 Food
You can choose from different high quality menu proposals at Casa Bengalip. They use lots of local products and offer catering services for any type of event or wedding, and you can change and personalize the menu to what suits you.  
Different spaces
This house has various spaces, both inside and outside, as well as having every type of service for the wedding. Its impressive gardens have space for large scale events and its grand wooden hall has a capacity of 400 people.
The complex has accommodation to host family members that day, a little chapel for a Christian ceremony or charming retreats for a civil ceremony. Also, it has different areas for having a welcome drink, a banquet or for the party after the marriage.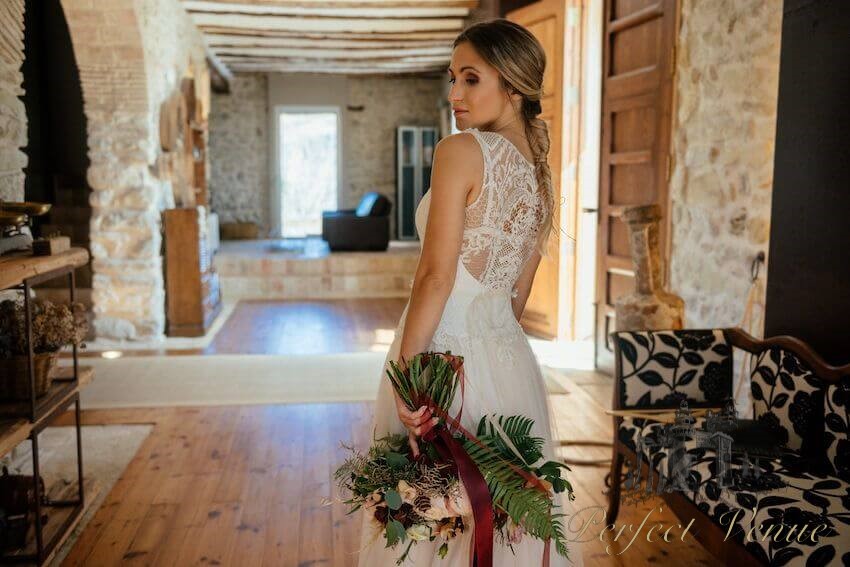 Outside areas
The fact that they have outdoor areas where you can have a drink or cocktail party really works in your favour. Casa Bengalip has 2 large gardens; the Main Garden and the Olive Tree Garden.
The Olive Tree Garden, located in the main entrance to the house, is a multipurpose space due to its large size and it is the largest grassy area of the complex. On the other hand, the Main Garden can have more than 450 people for a dinner and has a surface area of 5000 m2. Perfect for a large wedding!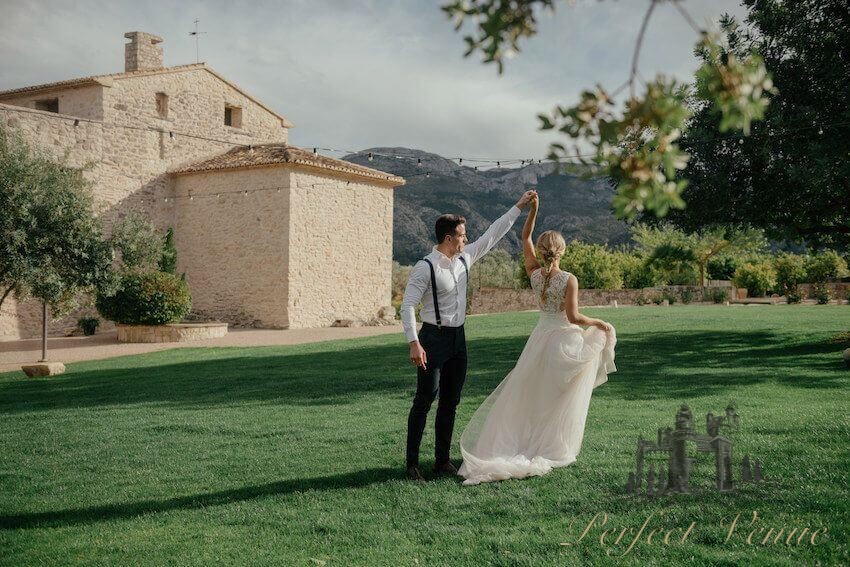 Have you taken note of these? If you are organizing a wedding in Spain and need help finding a venue or suppliers, or with the preparation for the big day, contact us on info@perfectvenue.es .
______________________________________________________________________________________
Photo credit:
photography @fotografa_cristinamartin // wedding planner @nataliaortizwed //  flowers
@arlettartesaniafloral | Bride dress @atelierluciabotella | venue: Casa Benigalip