Wedding venue in Alicante
Casa Benigalip is a beautiful country house from the 18th century in Alicante. It has been completely restored and has great historical value since it was home to a roman villa and an inslamic farmhouse. For this reason, it is a fantastic wedding venue for saying 'I do' and for experiencing an unforgettable wedding day. Now, we will show you the photoshoot that we did at Casa Benigalip and our inspiration for doing it.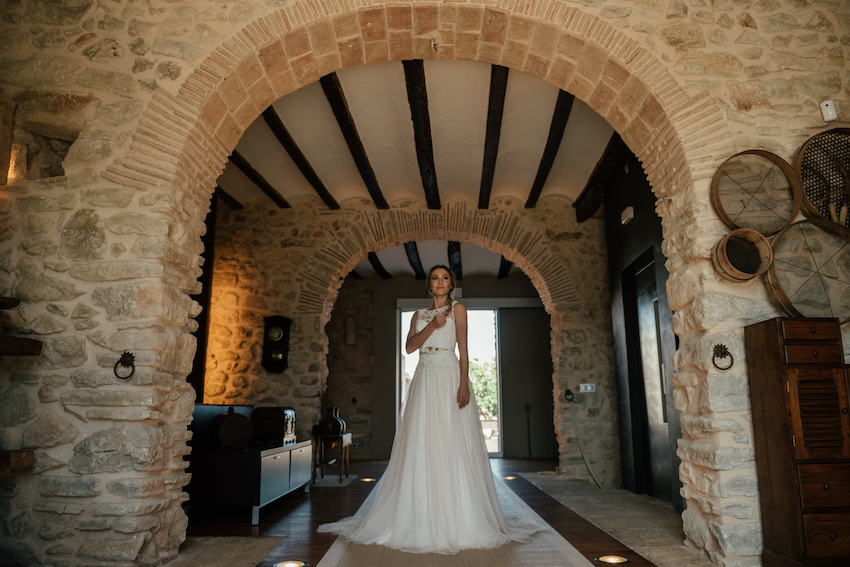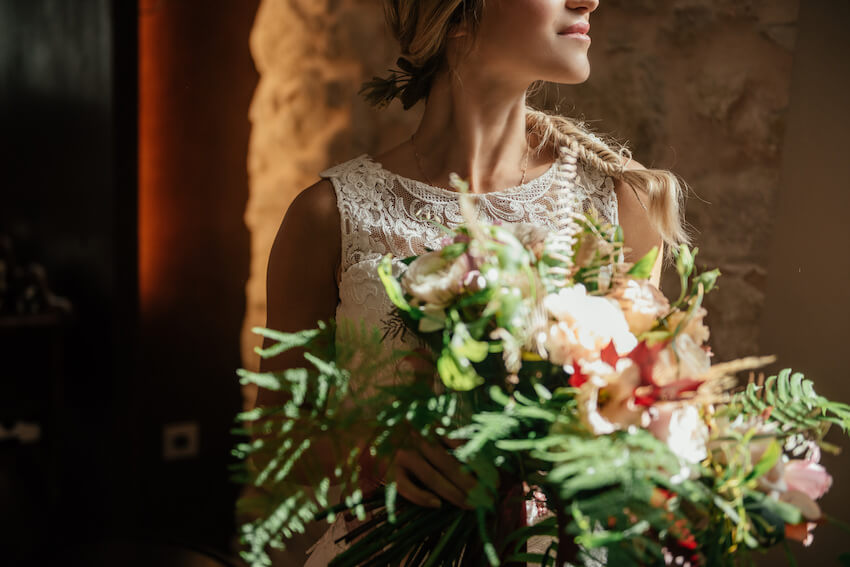 For the occasion, the most romantic places in the farmhouse were chosen, given that the idea was to have a wedding with a very natural and relaxed atmosphere, that gave off peace and tranquility. One of the reasons that Casa Benigalip was chosen was due to its stunning gardens which are perfect for hosting an aperitif or a welcome cocktail with the guests, or even hosting the actual wedding there!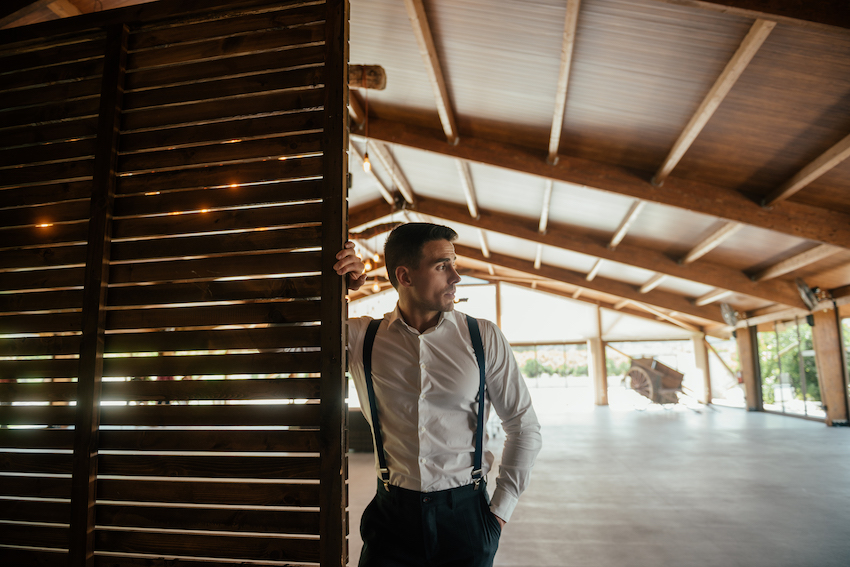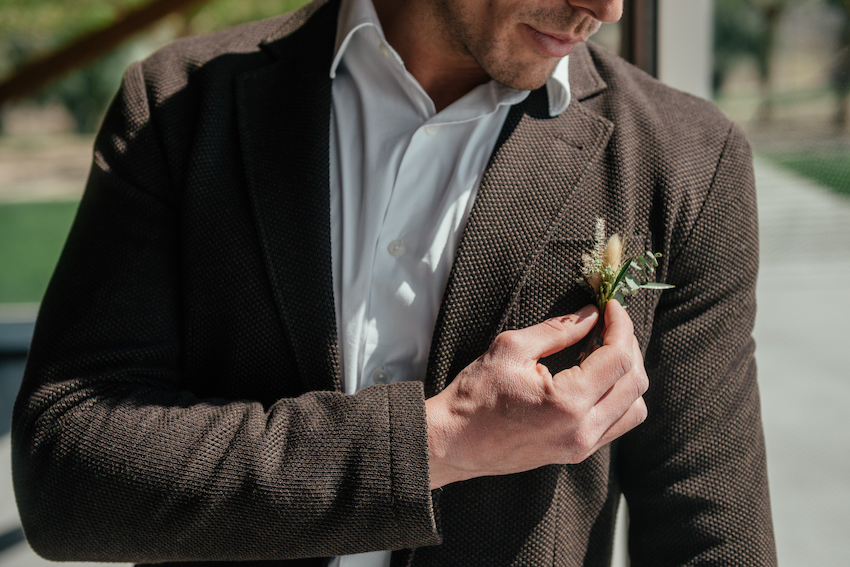 Wedding ceremony // Dress // Style
In the photoshoot, they opted for a voluptuous dress with lace for her, and for him a simple black suit with a white shirt. Both were perfect and went well with the style of the ceremony. For the bride's makeup, earthy tones were chosen and for the hairdo, they went for a half-up half-down style with a little accessory.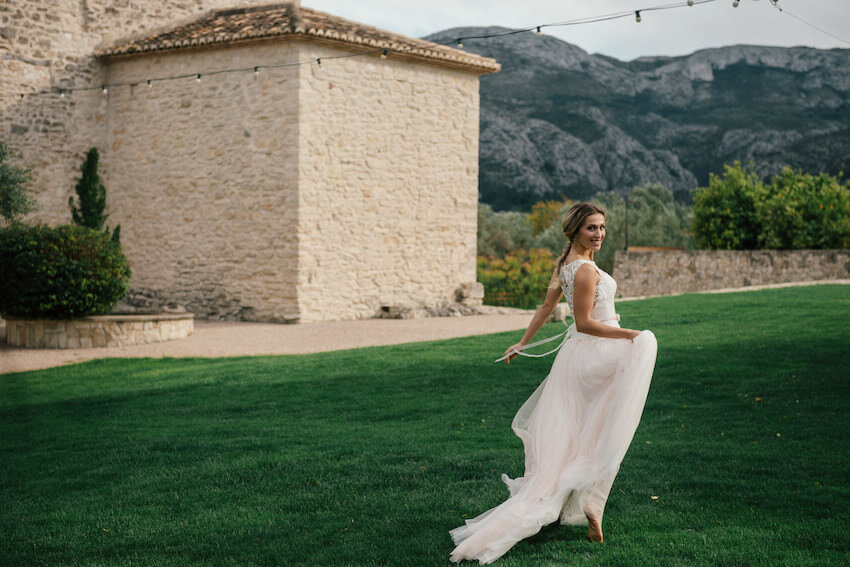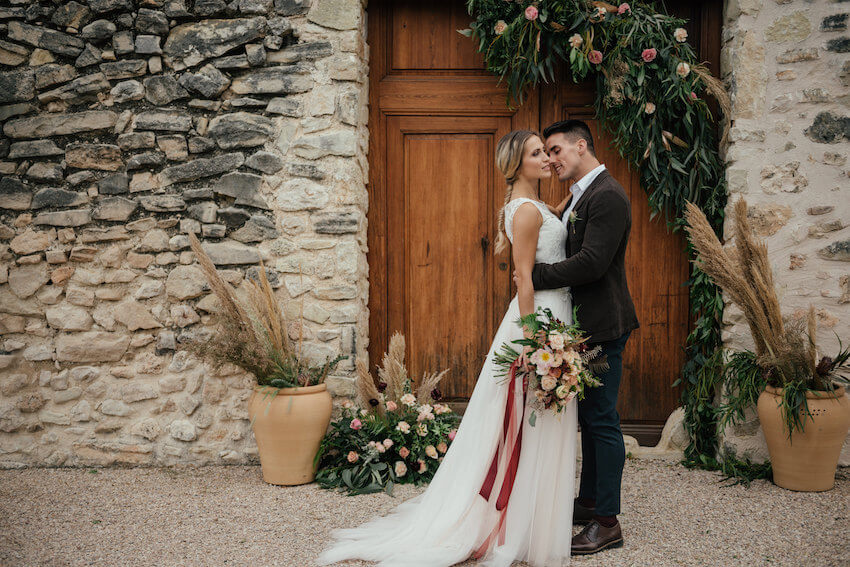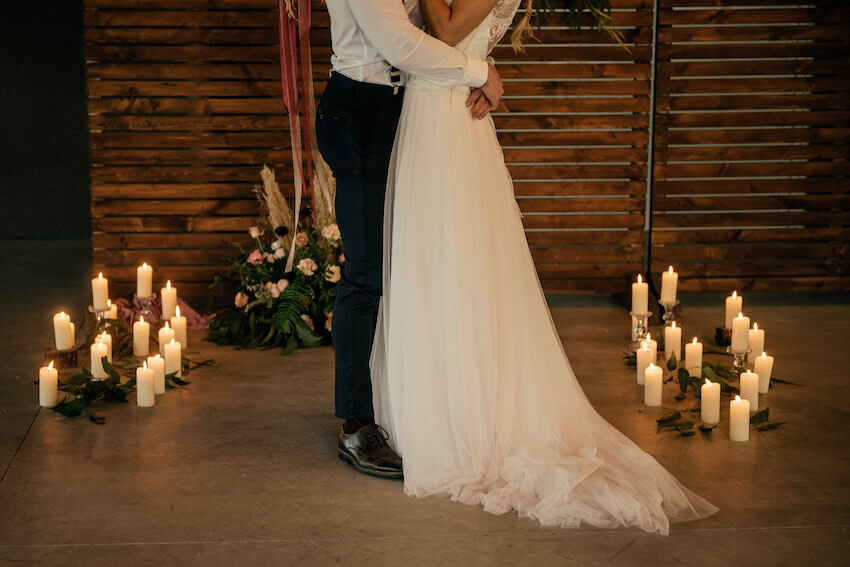 The wood, candles, flowers and rural style were the stand-out aspects of the day. Casa Benigalip, in Alicante, has an ideal surroundings for a wedding venue of this type of inspiration – placed in a unique and tranquil place, with an exclusive design that respects its historical roots. Furthermore, its extensive gardens allow large scale weddings. Celebrating your wedding at Casa Benigalip is an assured success!
_______________________________________________________________________________________
The wedding team:
Photographer: @fotografa_cristinamartin // Wedding Planner: Weddings and Events by Natalia Ortíz // Dress: @atelierluciabotella // Florist: @arlettartesaniafloral  // Stylist: @antonpeluqueros // Venue: Casa Benigalip
Alicante venuebodacasa benigalipfinca bodashistoric wedding venuewedding Alicante