When we decide to choose a venue to celebrate our wedding, we look for a unique and unforgettable place. We dream that our celebration is truly special and memorable and, for that reason, we require an exclusive and unique environment, an elegant and professional service and, of course, a culinary offer that will delight all those who wish to join us on our special day.
We did extensive research and found a place that meets each and every one of these requirements, the Soto de Gracia farm. A charming rustic venue in the province of Madrid that is surrounded by the most beautiful nature, pine trees and the Jarama river, offering a unique, comfortable and pleasant atmosphere.
We are getting to know this venue to be able to tell you a little more about everything they can offer you for your wedding day. If you also want to know more about this idyllic place, do not miss our interview with Soto de Gracia.
Good morning. What a beautiful environment and nice weather! Thank you for taking your time to tell us a little more about Soto de Gracia.
Thank you for coming. Tell me, what would you like to know about our venue?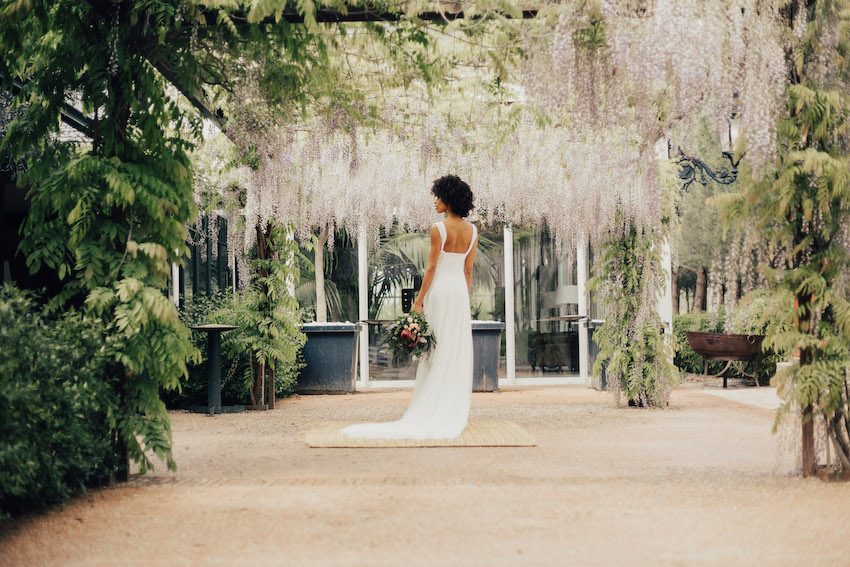 As we can see, Soto de Gracia is a spectacular property located in an amazing place, on the shores of the Jarama River, but, tell us, what services and facilities does this place offer to the couple who decide to celebrate their wedding here?
The farm has a capacity of 500 people, counting both indoor and outdoor spaces. As you may have seen, Soto de Gracia has large outdoor garden areas where you can celebrate the welcome cocktail and enjoy the environment and the beautiful weather.
We also have several interior rooms, that I will show you. They are connected to each other in order to give more flexibility to the event. In them, our couple and guests can enjoy an exceptional banquet with the Catering Leal Maese. All our facilities, as you can see, are completely renovated.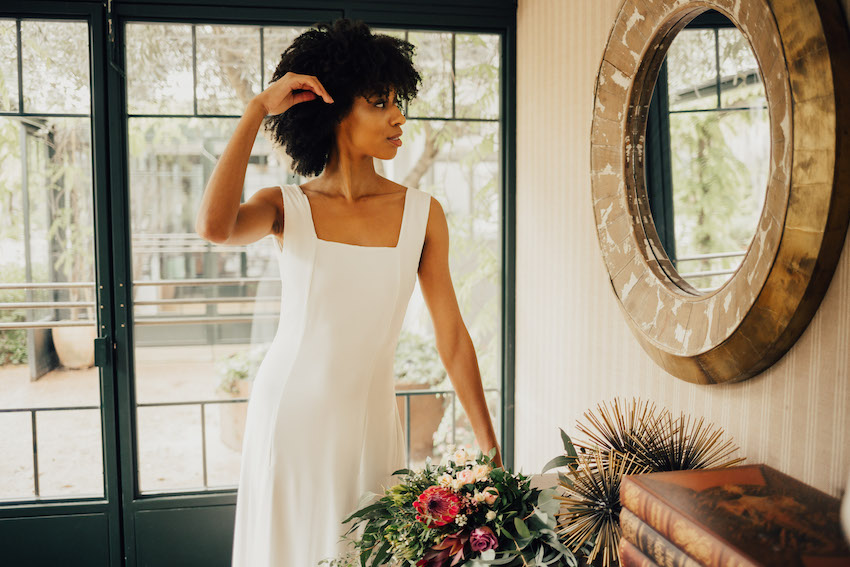 Indeed the venue has a wide variety of spaces. Which is the most requested by your clients and for what reason?
 Without a doubt, the outside garden. It is an open and wide space with grass, trees and shade. All this makes it the perfect place and in fact the most chosen by our customers. The temperature is very pleasant and we can provide all kinds of country decorations such as flowers, bales of straw, wooden boxes, ears of wheat or wicker baskets, among others, so that your event is perfectly framed in a real rustic space, in keeping in touch with the venue.
And, what space do you recommend for each type of event?
The outdoor gardens are perfect for the cocktail and the interior room, to have lunch or dinner.
Our rooms have large windows through which we get  a lot of natural light. Likewise, for the Soto de Gracia professional team, the decoration is fundamental and, through different elements with vintage touches and small details, they manage to create a unique, comfortable and elegant atmosphere, making each wedding an exclusive and unforgettable event.
As we know that it is the most important day of their lives, we always offer the best service while maintaining total exclusivity, having the space reserved exclusively for them.
Finally, we also have a room where they can change and get ready in the pre-wedding, during the event and in the post-wedding.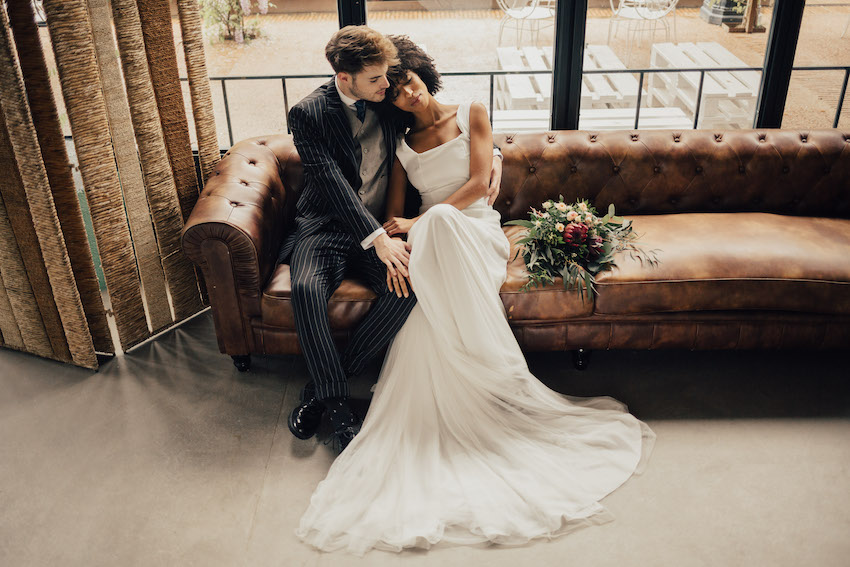 And, tell me about your clients, do they have some kind of specific profile?
The truth is no. We have very diverse clients and we always try to adapt to meet their needs and expectations. We like to listen to our customers and know what they want and need for the event to take place as they imagined it.
That's perfect, and, what kind of wedding or decoration are you usually asked to do?
Usually, taking into account the environment and the type of venue we are, we get requested a rustic vintage decoration, although, as I commented previously, we adapt to the taste and desires of each couple.
I suppose you also have clients from other countries, do you notice any big difference when it comes to organizing a wedding for foreigners?
Yes, mainly in the gastronomic aspect. According to the origin of our customers, they ask us for a type of menu or another, with typical products from their country of origin or typical from Spain, it depends…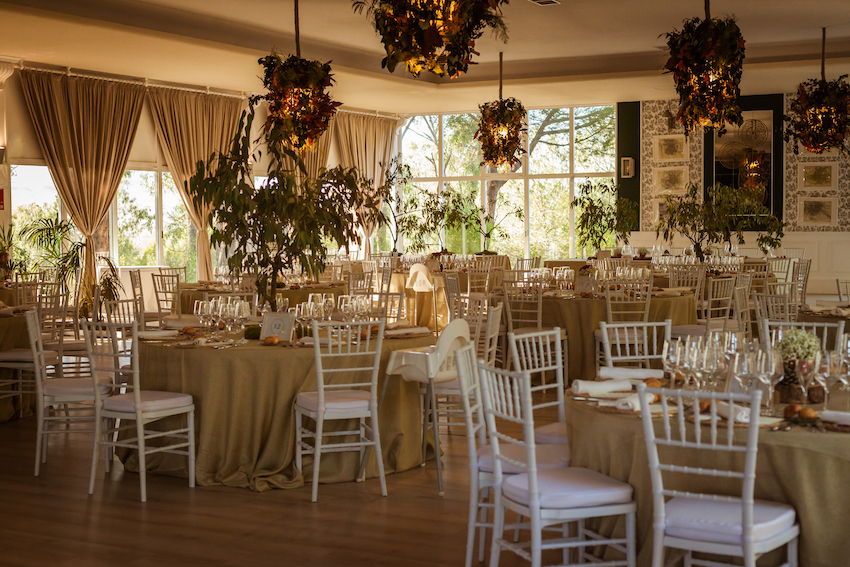 What is the process from the moment the couple has chosen Soto de Gracia to celebrate their wedding to the big day?
We have a large team of professionals who will offer continuous and guided advice to the couple at all times. This way, we make sure that everything is perfect and the event is going as planned, with nothing to worry about.
Regarding the catering service, you work with the company Leal Maese. What is your cuisine based on?
It is a traditional Mediterranean style cuisine with personal touches of the chef. We always use fresh and quality products that guarantee that the dishes are exquisite. We also take care of our presentation and all the details.
Do you have specific menus for this type of event?
Yes, but also in the gastronomic field we adapt to the tastes and preferences of each couple, meeting their expectations.
And, do you have any star dish?
One no, several … Our appetizer Lingote de foie, our Innocent, the sirloin and, for dessert, the Arab cake. An authentic delight.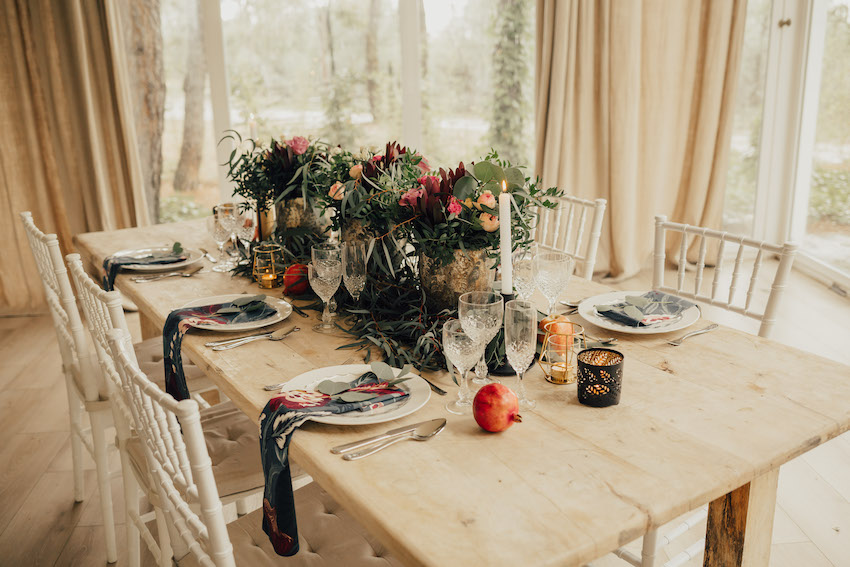 That sounds amazing and very appetizing … To finish, one last question, what would you say that differentiates Soto de Gracia from other spaces for weddings and why should a couple choose this venue?
Soto de Gracia is in a unique place, as you can see. We celebrate only one celebration per day, with total exclusivity and personalization in all aspects. Finally, we provide a series of values that characterize and make us proud: flexibility, innovation, responsibility, transparency and empathy, among others …
Certainly you are a unique and special space. Thank you very much for your time.
Thank you for your visit to Soto de Gracia, come back when you like.
We are coming to the end of our visit of this beautiful rural property in Madrid, we hope that you have loved it as much as we did.
For any couple looking for a unique and unforgettable place, we have the ideal place for you, Soto de Gracia.