Jordi Cassú is a passionate wedding photographer. He discovered this talent by chance, at first capturing unforgettable moments with his relatives through portraits taken at family dinners or other occasions. For him, the main aim of a photographer is to create and maintain a story so that the person photographed has snapshots of the most important moments of their life.
So, in understanding his true passion, Jordi decided to set up his own agency in Girona, where as of now, he travels not only to the Catalan and Balearic areas, but also to any part of the world where he is required to go. He doesn't mind about the distance he has to travel for a wedding, for him, the most important thing is to capture the once-in-a-lifetime day, even if he needs to fly to the other side of the world. Jordi's attitude and personal interest caught our attention so much that we decided to interview him and understand his work and projects in more depth.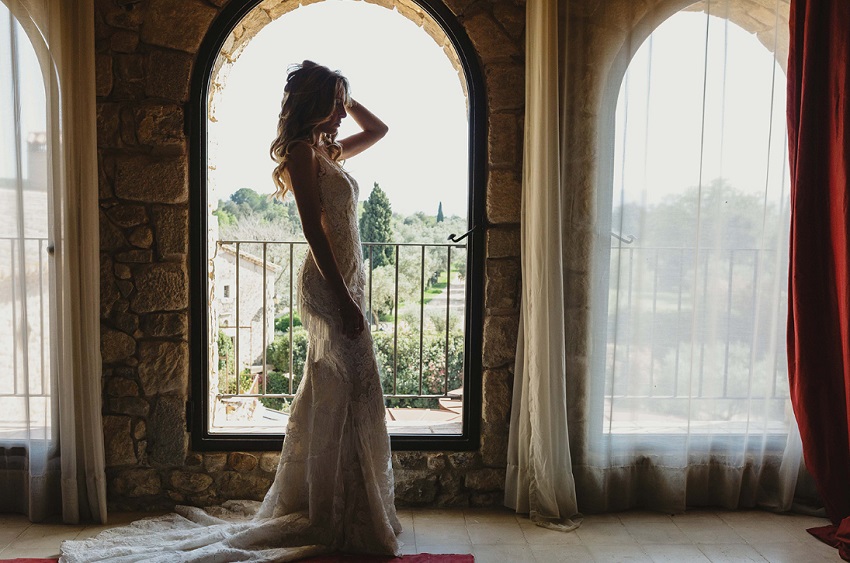 How did you start working in the world of weddings?
It has been a very interesting journey. I started my training, where I got a degree at IEFC (the Institute of Photographic Studies in Catalonia). When I finished, I realised that it was what I was really passionate about, and I decided to open my own studio in Castelló d'Empúries . At first, I didn't think that I would end up in the wedding sector, because I had never worked at a wedding and I had no experience whatsoever with them. I was a lot more focused on portrait and fashion photography. However, a friend was getting married and she asked me to be the photographer at her wedding and I accepted the challenge. In the end, I loved it!
Was it a lifelong dream or was it a profession that you chose over time?
Truthfully, it is a profession that I found almost by chance. Only with time and due to various circumstances, did I decide to enter into the world of weddings. And this specific sector has interested me so much that I have photographed more than 500 weddings so far. Within the different disciplines of photography I believe that it is one of the most complete; with each wedding you have portraits, stories, scenery and different architecture, so you can combine them all.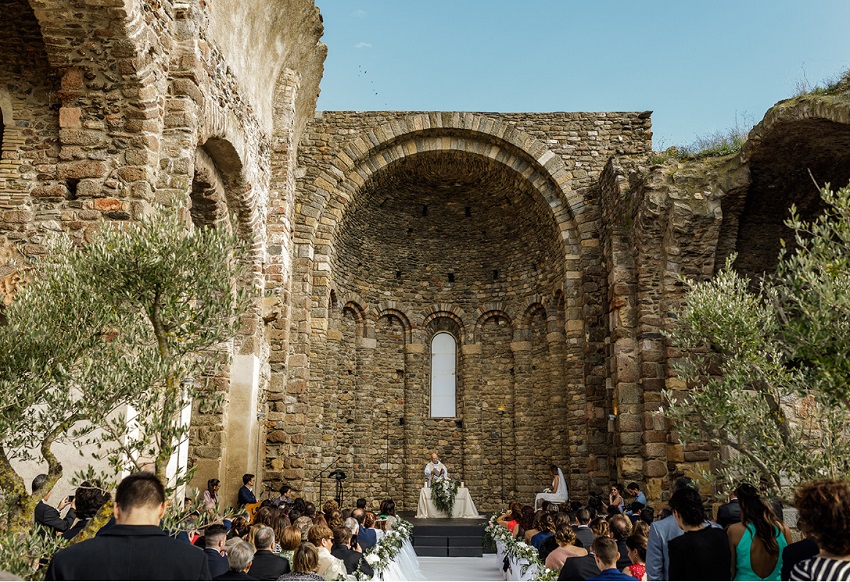 How would you describe your style?
I would say that my style is very natural, emotive and fresh, without over-editing and using an edit that is timeless. That is, an edit which is negative colour or black and white. But for me, the most important aspect is that the final image is an unforgettable memory of the day.
As a photographer, for you, what are the most important moments that commemorate a wedding?
In my opinion, every moment is important, from the preparations before the ceremony when the bridegroom are getting changed, to the initial moments when they are greeting their relatives. Therefore, apart from shooting the ceremony itself, I also try to capture the pre and post wedding, since such an incredible day is made up of unforgettable moments with friends and family. Normally, I spend 7 to 12 hours fully concentrating when working, trying not to miss a single detail.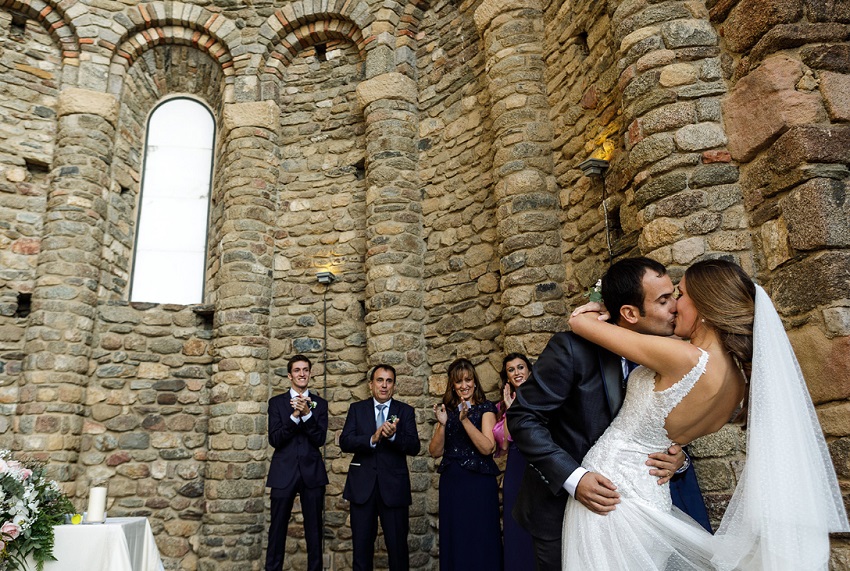 And as a creative, what do you think will be the wedding trends that will take off the most this year?
I am not very sure. For example, I have a very diverse audience, with completely different styles. Perhaps at the moment, rustic, vintage and natural weddings are very on trend. Therefore, my style fits perfectly with current trends.
What is your process from when the couple first contacts you to when the wedding day arrives?
Generally, they contact me via email, Instagram or WhatsApp, and from then on, I ask them to give me information about the type of wedding they will have, such as the timing, the location, their tastes and general ideas for it. I need to know what they like and dislike.
I try, in every way possible, to see them before the wedding, and if they feel like it, I will propose a pre-wedding session. For me, it's very important to get to know the people that I am photographing (their character and their nature). This helps to make them feel a lot more comfortable, and eventually become a great team. Also, it helps if they feel more relaxed and natural in front of the camera. Above all, I try to get them to understand my work and my way of envisaging weddings, so that they trust me and my style.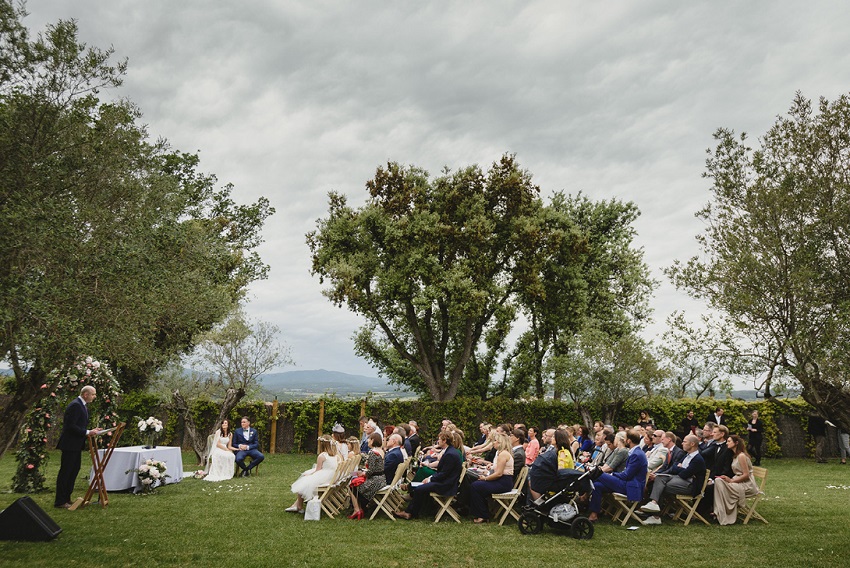 How far in advance should the couple get in contact with you?
There are such a range of different examples. Normally, the weddings are planned a year in advance, but I have had cases where they have booked my service just a month before the wedding.
What has been the most special photoshoot that you have done and why?
I couldn't pick a specific session, because each wedding, and each love story is different and special for me. In fact, each couple is so different that they cannot be compared.
Do you work alone or with a team? What equipment do you usually bring with you?
Normally I work alone. But, if it is a wedding with more than 200 guests, another photographer could help me. What I bring to every wedding is a quite a big photography kit. My basic equipment for an event of this type would be: Canon 5D Mark III, Canon 5D Mark IV and 50 mm 1,2, 35 mm1,4, 24-70 mm 2,8, 70-200 mm 2,8, 17-35 mm 3,5 and Profoto A1 lenses.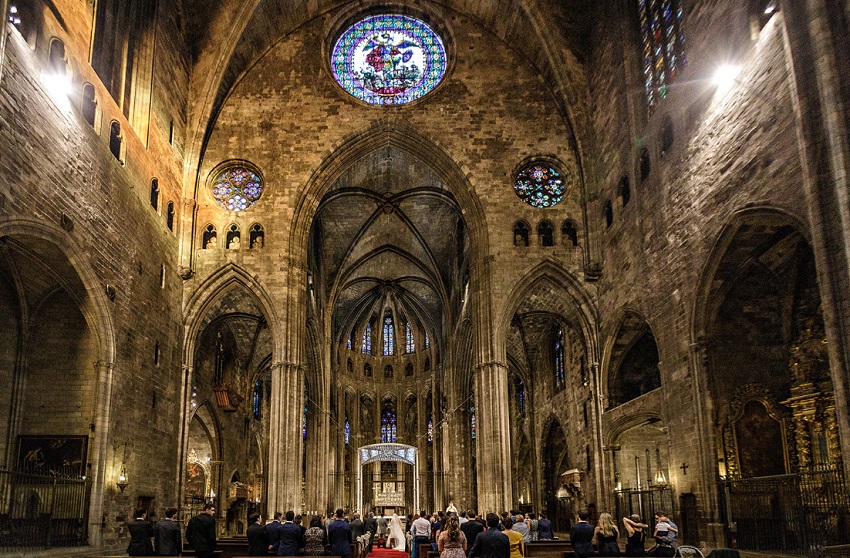 Can you tell us a little bit more about the other services that you provide?
As well as weddings, I photograph families a lot. I started my career with this type of photography, in fact, I like to define myself as a portrait photographer. I love family and lifestyle photography, it freezes any moment in time when you are with your children, parents or grandparents. They are moments to remember tomorrow and they define natural life. They help to write the history of any family.
Your studio is in Girona, however, you have done photoshoots in different areas of Europe and Latin America. Where do you usually do the most work? Do you travel a lot for work?
Despite my studio being in Girona, specifically in Castelló d'Empúries, I love to travel and I move around wherever necessary. I have experience travelling for a broad range of work. I have worked at weddings in Europe, but where I usually work the most is in the area of Catalonia, Costa Brava and the Balearic Islands.
If you are looking for a wedding photographer in Girona, we recommend that you visit his website cassufotograf.net and his Instagram account @cassufotograf