If you are starting to organize your wedding, you are surely looking for any inspiration to get the perfect look and feel comfortable and radiant in your big day.
As always, in Perfect Venue we want to help you with everything you need to make your wedding as you have always dreamed of. A few weeks ago we explained everything you need to know about the flowers for your wedding decorations and today we want to focus on trends and suggestions that will help you choose your wedding hairstyle . For this reason, we contacted three great professionals in the sector and they informed us about all the new trends. You can not miss it!
Below, three professionals that we admire for their work and the ability to create a dreamy look, tell us all about wedding hairstyles: Juan Carlos Hidalgo of Oui Novias, Elisa Campano of Littas and Nieves Timor.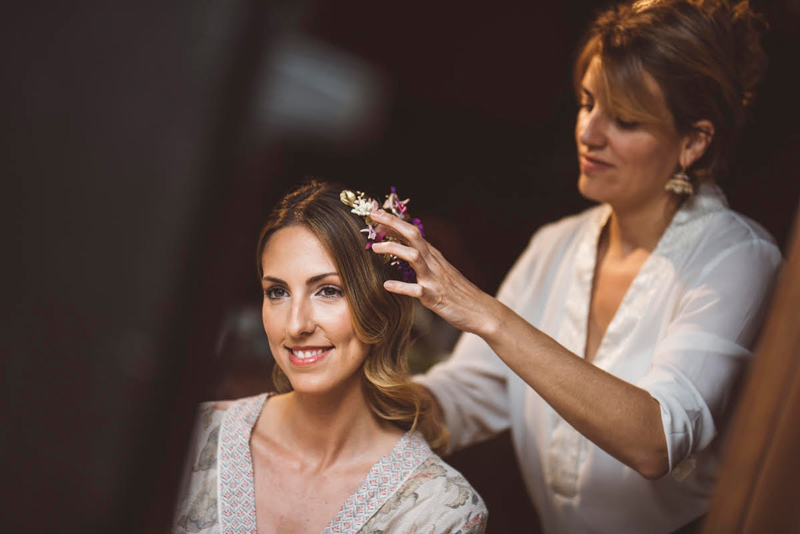 How was born the idea of ​​dedicating yourself to the brides look?
Juan Carlos Hidalgo (Artist Manager Oui Novias): I felt the need to create an agency specializing in beauty for brides, with a team of experts in trends from the fashion world, trying to adapt them to the nuptial setting in order to obtain a current and renewed image for each of our brides.
Elisa Campano (Manager and Creator of Littas): My beginnings are rather atypical … I've always liked art in general, painting and obviously makeup.
I was studying Industrial Engineering when, coincidentally, I started working as a make-up artist in a famous salon and then everything changed … I trained and worked in many different fields (fashion, TV, theater, MUA store manager … ) that gave me a wider vision of this profession and a sixth sense when capturing the essence of each person.
I do not know how, but my agenda is full of brides for 17 years. I love weddings, I can say that I am one of the lucky few people who always works to celebrate happy moments. We work surrounded by positive emotions that charge our batteries to the maximum.
Nieves Timor (creator of nievestimor.com): Since I was a child I found the world of aesthetics interesting, I've always been interested in colors, shapes … and when I decided to study a profession it was clear, it had to be something related to beauty . But the bridal world started with a friend, who got married very early and asked me to put on her make-up and comb her. I lived the whole journey with her and I realized that my dream was to live with brides the beauty of the moments lived during the preparation of their big day.
What is the main feature of your work?
Juan Carlos Hidalgo: The security that women have to embrace the whole world.
Elisa Campano: I look for the natural and innate beauty of each person. Solve the best without losing your style, what it is you do. Typical wedding speeches are not for me. What I tell them is every time a trick is elegant and well done it will be perfect, it does not matter too much the tones to use or the intensity. Elegance and durability. Those are our keywords. Something similar happens in the hairstyle, the bride must feel at ease, self-assured and her love with the decisive style. "Tousled"? If it is elegant and durable it can be fantastic.
Nieves Timor: The serenity, security and confidence I give to the brides.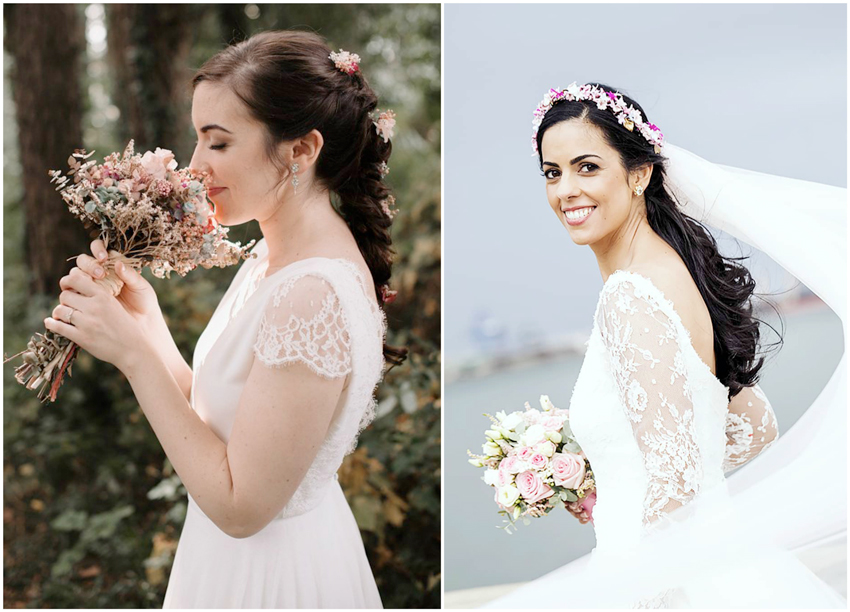 What do you think about the trends of the new seasons for wedding hairstyles?
Juan Carlos Hidalgo: we have two very precise trends this season, for the hair, shiny hairstyles with waves, even the messy crop is of romantic inspiration. For makeup; on the one hand we have an intense and shaped makeup with light points that always give strength to the look, on the other hand, the natural make-up in which the bases are very light in shades of nude.
Elisa Campano: vintage directional waves and points with movement (the charm of the 50s but with modern touches) and after simple and natural low crop combing, the braids do not disappear completely but are in the background. Crowns and tiaras are increasingly fashionable and this is a greater simplicity in hairstyle.
Nieves Timor: the braids are still very strong, but are transformed into braids and braids very creative.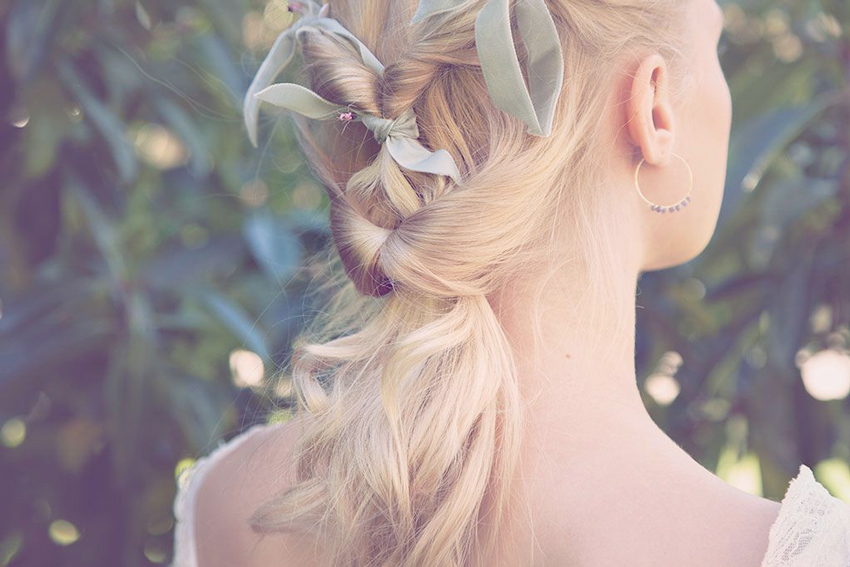 What is the best way to suggest an undecided bride on what is the most suitable hairstyle for her?
Juan Carlos Hidalgo: is to show them that the best option is always to be herself, without falling into marriage agreements and being faithful to her style. We technically advise our brides to find the right look.
Elisa Campano: The first and most important thing is to listen, many hairdressers do not do it. Sometimes from the small details you can understand what you are looking for exactly. I've been working with brides for many years now, and even as soon as they enter the salon, we know how to make up and comb for their big day. Good advice is the essential. We try three looks, but they continue to have only one idea in mind. Sometimes until they see it realized they are not aware of how better a different idea can be.
They do not have to decide at the time of the trial … the undecided bride needs your time, try it with their dress, calm and think about it later… and only later they will tell us what style they look best with.
Nieves Timor: all the brides come with a picture or a very clear idea for their hair, but sometimes it's not the one that suits them best, so I do what they prefer because they want to see themselves with that idea they thought, but then comes the best, that is to advise her which shape is most suitable for her face, neck, hair volume and neckline. We try everything so that I can see the result. We try out the different hairstyles and explain why we chose that hairstyle. First we find the texture that suits they best, then the volumes and finally those details that will form the hairstyle.
Which complement would you recommend to brides?
Juan Carlos Hidalgo: Sometimes the best accessories are the simplest details, we love natural flowers, headbands and simple applications that give light to the look.
Elisa Campano: What completes your look and does not distract the attention. Each bride is a set of details, if there is a very surprising element, the others should be more discreet so that the overall image transmitted by the bride is balanced. We believe that it is better to choose the hairstyle first and then the complements.
Nieves Timor: Depending on the type of dress and personality of each bride, it is not always necessary to wear a hat, veil or a bouquet. But what is very important is wearing nice and comfortable shoes, because if it is not comfortable it can ruin the day.
How long do you have to book before?
Juan Carlos Hidalgo: Our brides start organizing their reservation about a year before, when they decide to be a bride Oui, we start working with them in an inspiring dossier to clarify their ideas and start defining their wedding look .
Elisa Campano: as soon as it is clear! We are a small team that works in a totally personalized way, for this reason there are dates that book us much sooner!
Nieves Timor: To have all the time and work well, the ideal thing is 6 months before the wedding.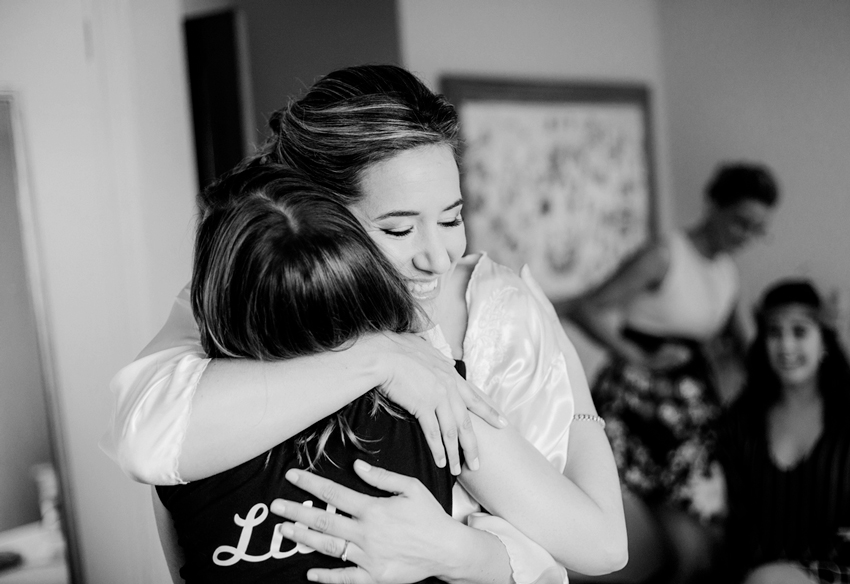 Thank you so much Juan Carlos, Elisa and Nieves for your time and your availability!
Cover photo: Beauty: Oui Novias / Photography: Ngestudio