If you are looking for an amazing place, full of history where to exchange your "Yes, I do" in Catalonia, this spectacular castle dated back in XIII century and located into the Montseny natural park in Girona, would be the perfect choice. This ancient building was founded in 1690 by Francisco de Bournonville and rebuilt in the XVIII century.
In Perfect Venue, we have decided to summarize some of the main reasons why this amazing venue can be the perfect one for your wedding in the north of Spain. Take with you sheets and pen, let's go!
1. Historic venue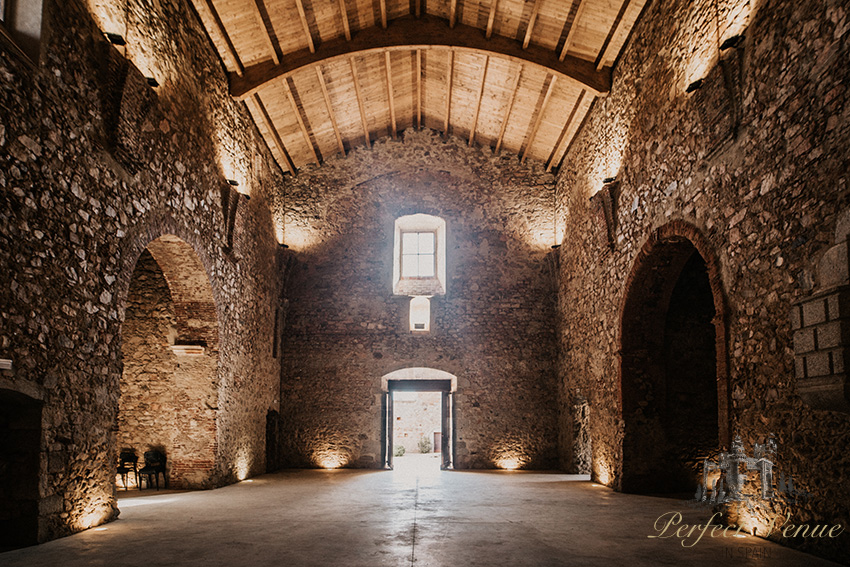 This venue is full of history in each corner. Around the monastery you can find the Monk's cells and it is located 600 feet above sea level, in the Guilleries mountain chain. It was built during the XIII century, on top of an ancient retreat and later it has been reconstructed as a large rural house.
2. Surrounded by the nature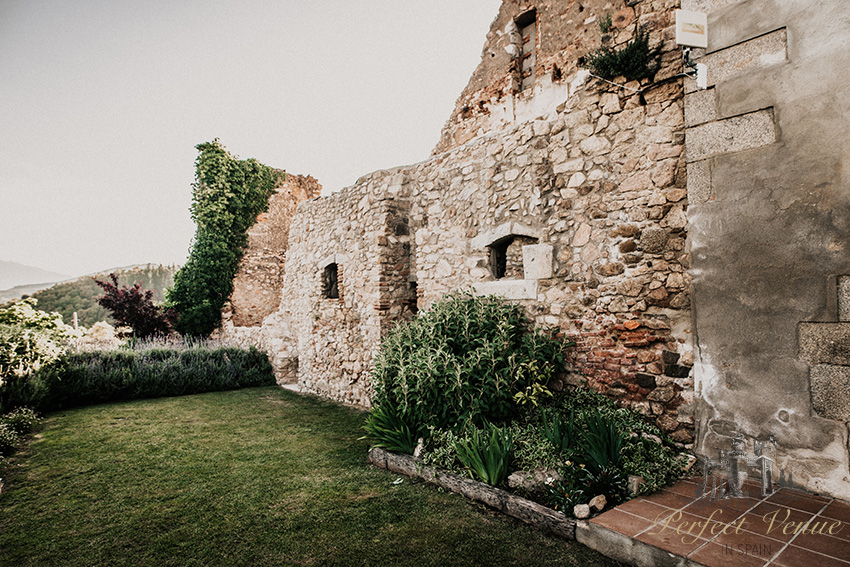 This catalan house is located in front of an amazing natural park, you will definitely fall in love with it! This place is perfect for those who dream to get marriage surrounded by the nature and green.
3. Great variety of areas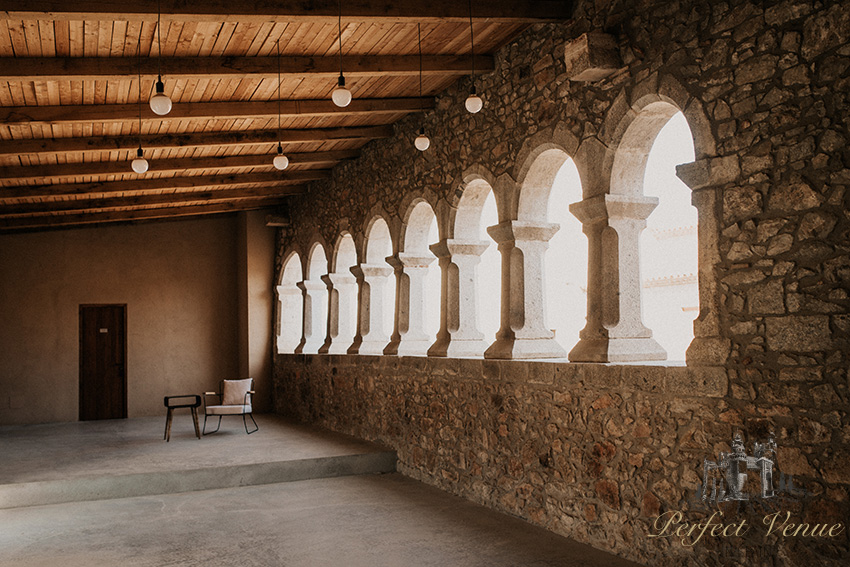 The monastery has a great number of areas where you can celebrate the wedding. It is an exclusive venue with a total area of 2000 m2, full of spectacular gardens and amazing views. In addition, it has a large hall with several round tables and an imperial table as well, where you can organize the banquet with more than 200 guests. It has as well a multi-purpose room where is possible to set up a discotheque or a chill-out area for the wedding party.
4. Capacity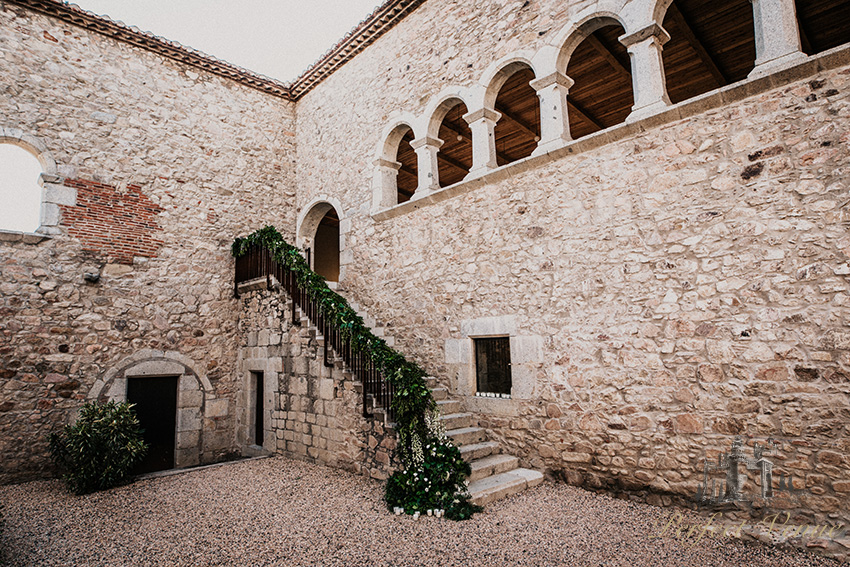 Generally, this type of rural house does not provide a lot of space to accommodate a great number  of guests. But, this monastery has a capacity of more than 200 persons, a perfect number for those who would like to celebrate a wedding with a lot of guests.
5. Available rooms and accommodations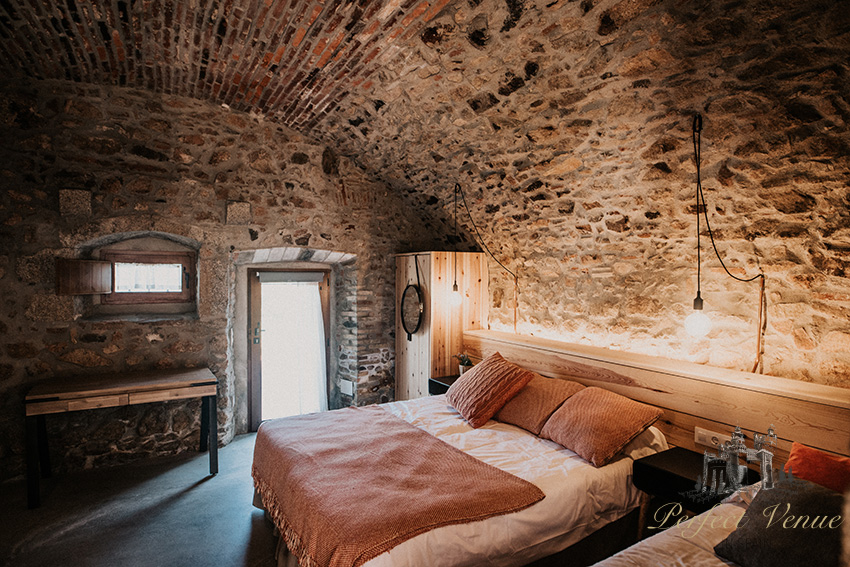 Choosing a venue where your guests can be accommodated is always the best solution, so they do not need to move after the celebration. This Franciscan Monastery is composed by 10 double and triple rooms, two apartments equipped with a kitchen, bathroom and living room.
6. Location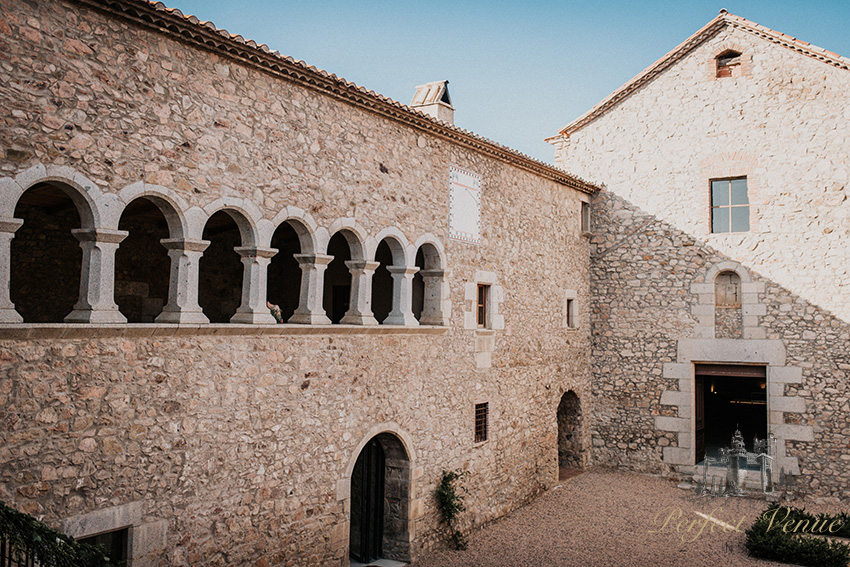 This Catalan house is well located, in particular for the foreigners who travel to Spain with the aeroplane. The building is only 25 kilometers far away from the Girona airport and 128 km from the Barcelona aeroporto.
7. Catering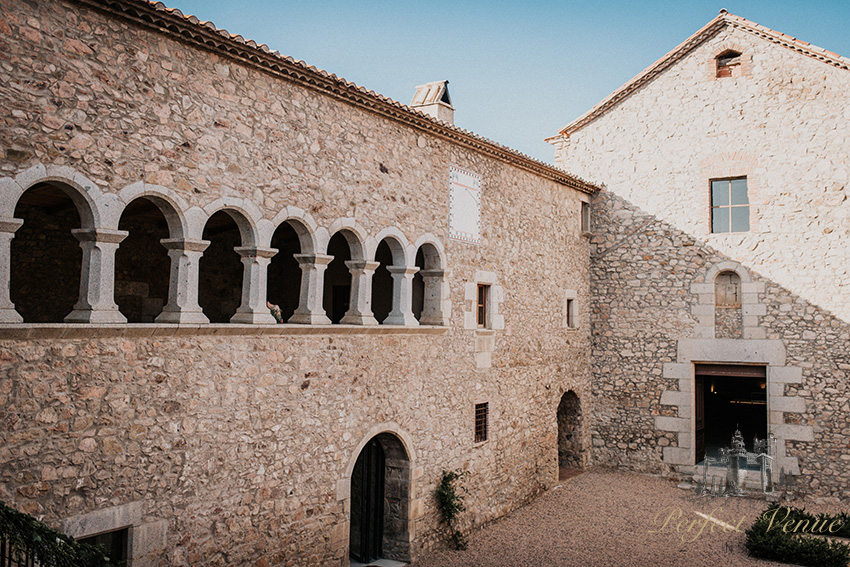 This venue has its own catering service, but you need to know that it wouldn't be exclusive. In any case, this is an advantage to save time and travels. But if you prefer to contact a different catering company for the menu, you can use the monastery kitchen services, paying the additional costs.
8. Facilities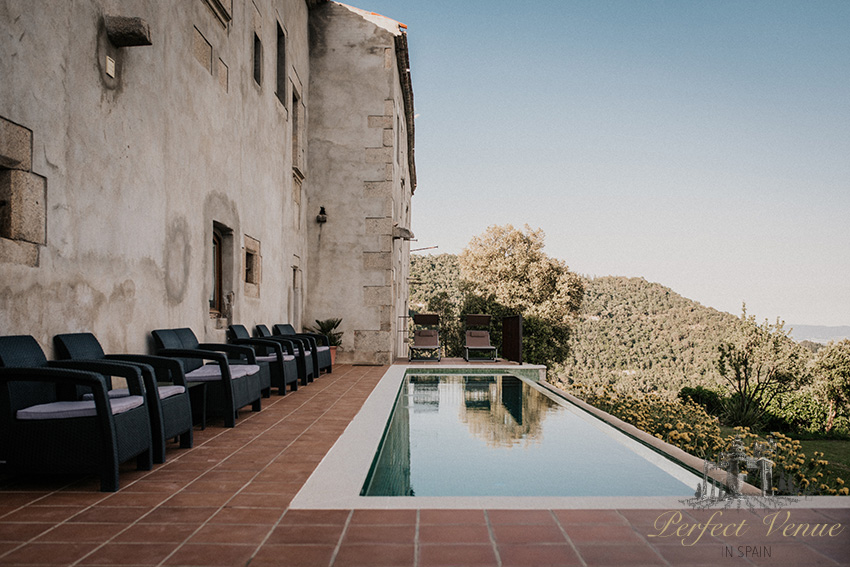 The monastery provides not only its own catering, but also a DJ, swimming-pool with jacuzzi, childminders, pole-dancing tools and even it would be possible the furniture rent. It has all you will need to spend a pleasant weekend, with all the facilities you want.
9. Incredible views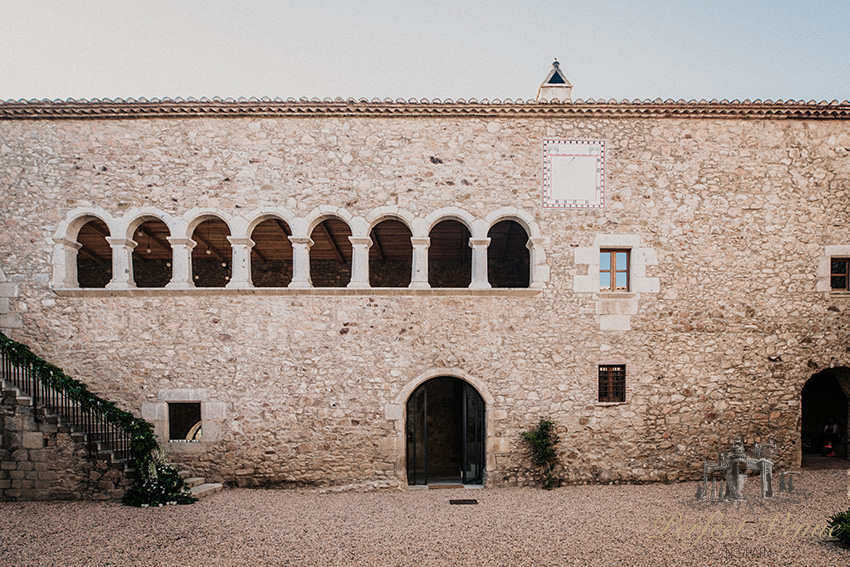 The Catalan house is located 600 feet above sea level, on a little hill, thus, the views are astounding. Both the groom and bride and the guests will remain impressed.
10. Church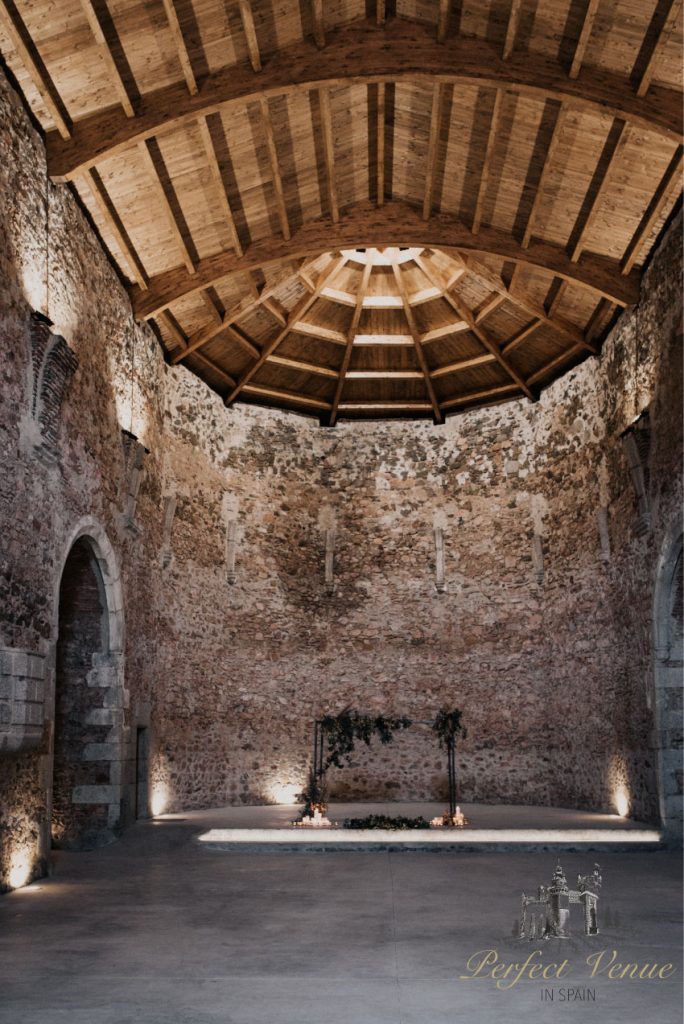 Its church is beautiful place where to say your "Yes, I do", as it can host 180 guests, perfect for this event. The church is a simple construction but with a unique appeal, composed by two chapels and amazing stone walls.
Do you have any doubts about how organizing a wedding in this spectacular Catalan house? E-mail us at  info@perfectvenue.es and we will help you with all the wedding preparations and with the research of the right vendors for you.