Have you ever seen a military wedding? 
It's not very common to attend a military wedding, they follow their own protocols and traditions. They include a few more things than an ordinary wedding, but that definitely doesn't mean it isn't beautiful. 
The following wedding was held in a traditional Sevillian village and left us both speechless and fascinated with its solemnity and festivity. 
Don't miss any detail, and remember, love transcends any distance.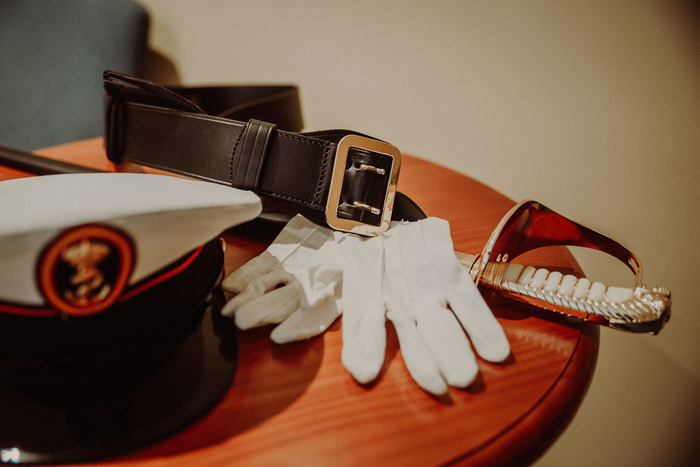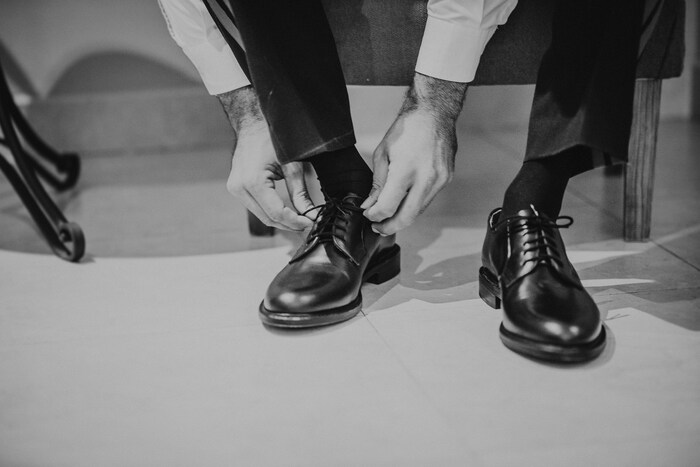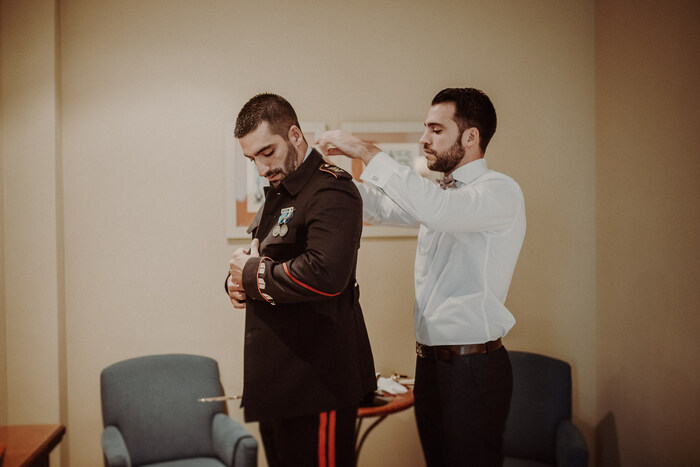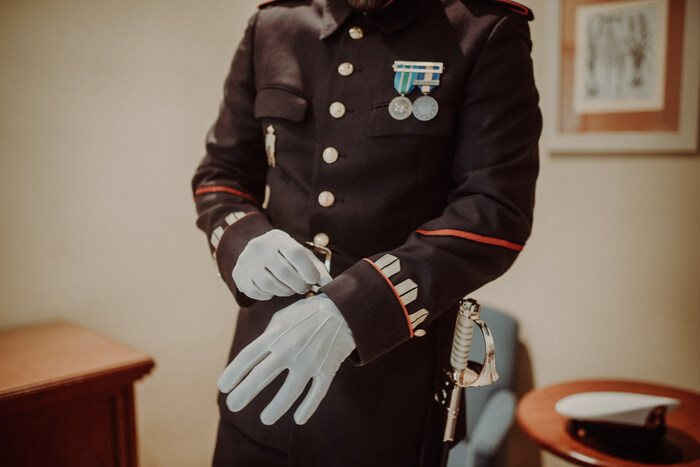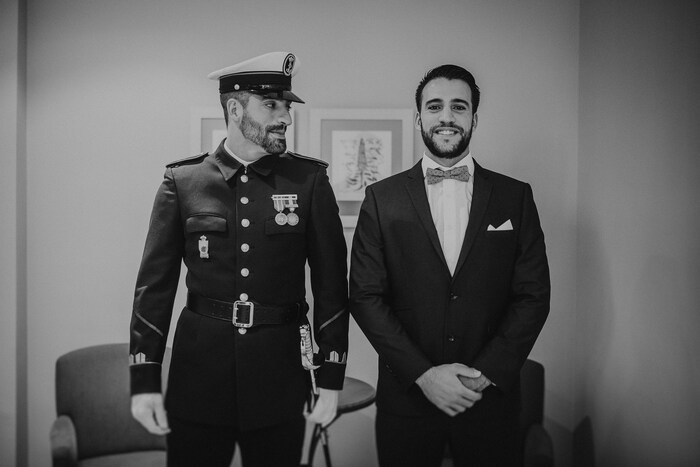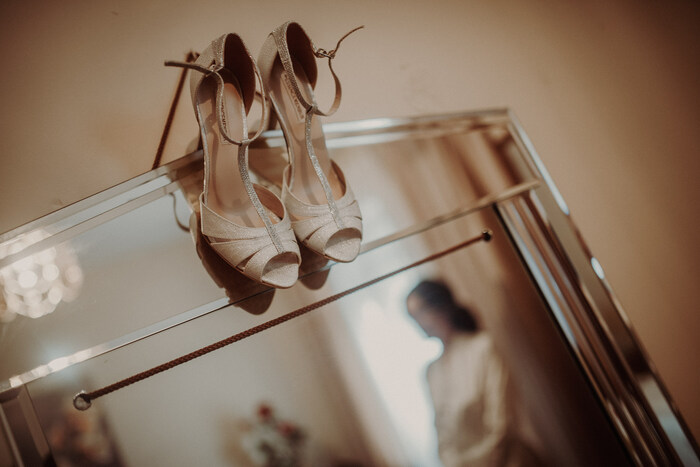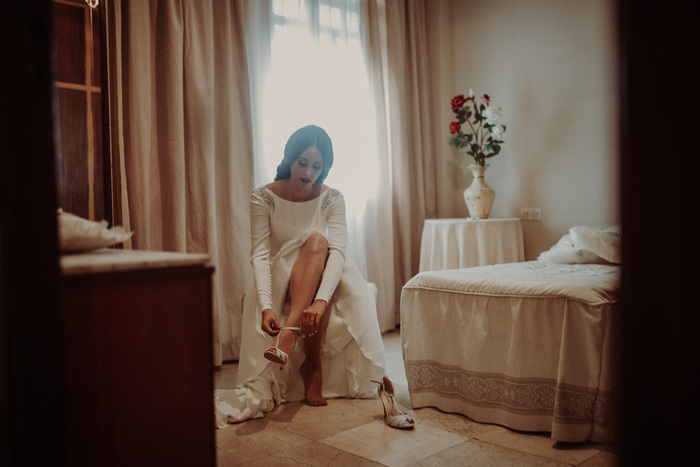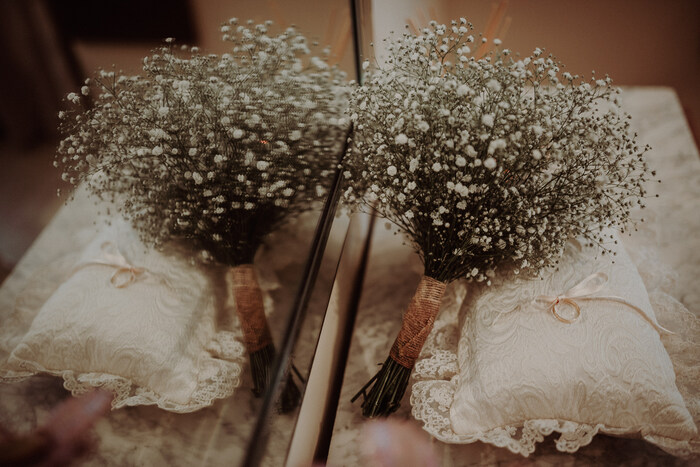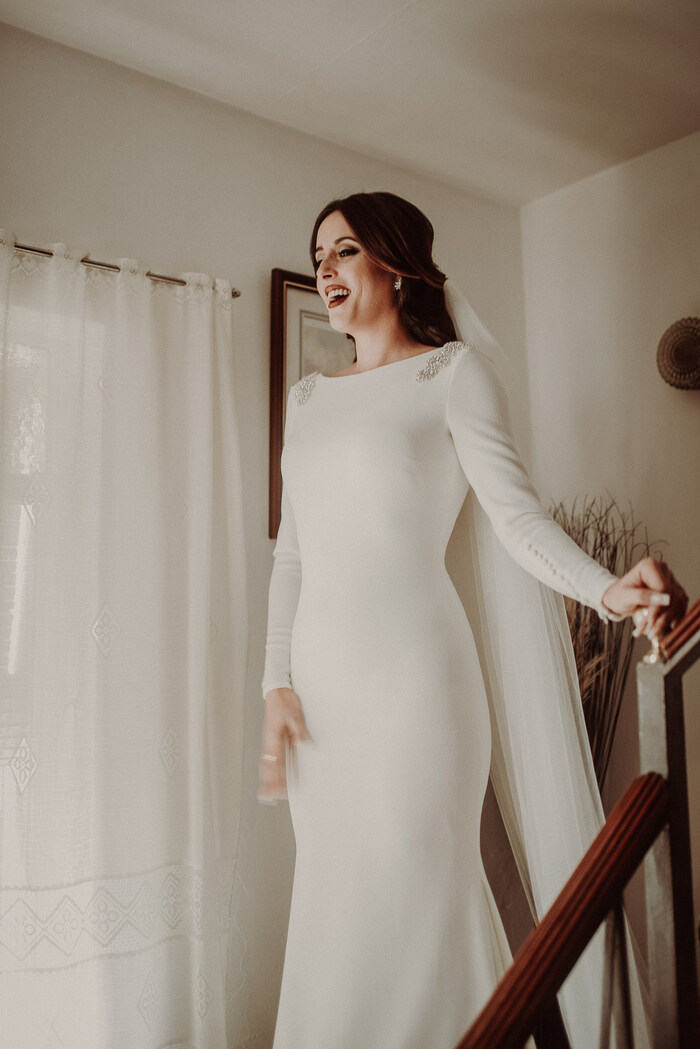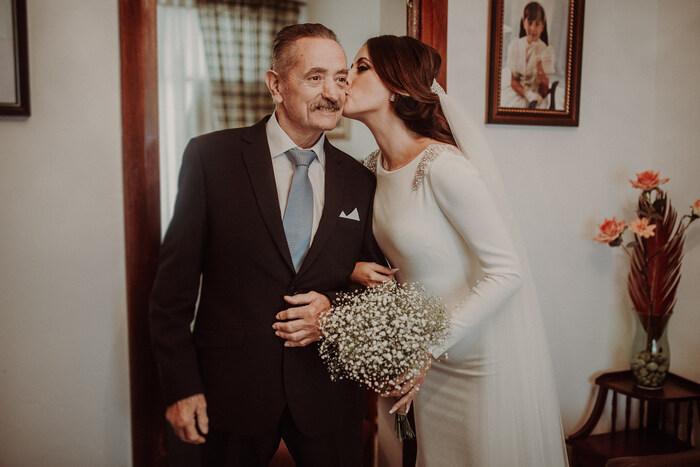 The wedding motto: intimacy and closeness
Rosa and Borja decided to celebrate their big day with calmness, unhurriedly, and most importantly, with their loved ones. This was evident in the Los Palacios y Villafranca Hotel room, where the groom was getting ready for the big day, seemingly surrounded by a majestic aura. The tension of the wait for his bride immediately disappeared with her elegance. 
The result of their trust and long wait was finally rewarded with this unique celebration.
Solemnity, the main theme
Perhaps a wedding with certain traditions and protocols makes it more magnificent, but still elegant and lively. From an antique car, which the couple rode through the streets of Utrera for a photo shoot worthy of a scene from the film 'An Officer and A Gentleman', by the photographers from La Boheme Poesía Visual, y semanas más tarde, to a colourful celebration in the Barrio de Santa Cruz, where they held their post-wedding session. 
All of this excites us to unimaginable levels, especially the exit of the bride and groom from the church, where several comrades created a bridge of swords for them and thousands of petals were thrown in the air, reminding us that love is beautiful and delicate just like those petals, but at the same time safe as those swords.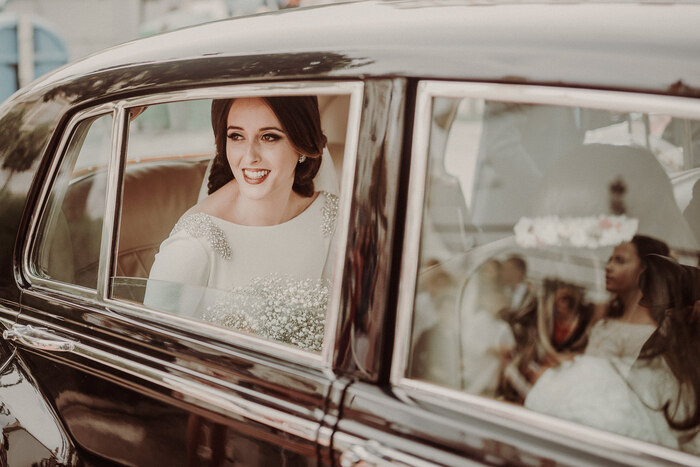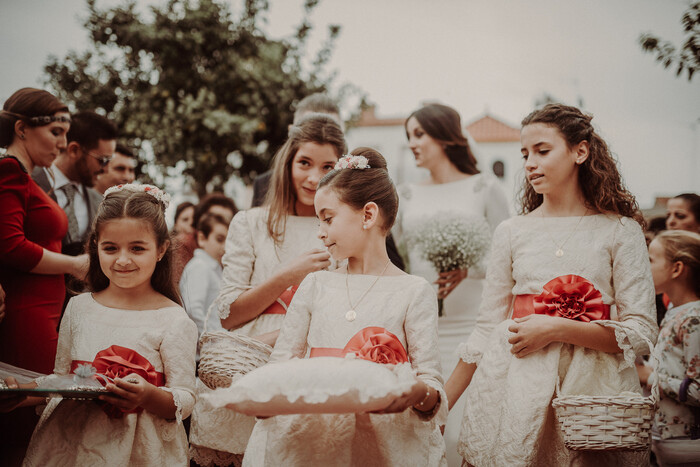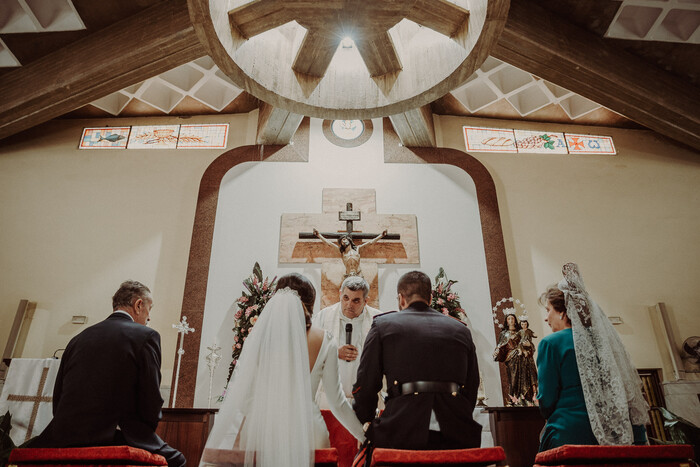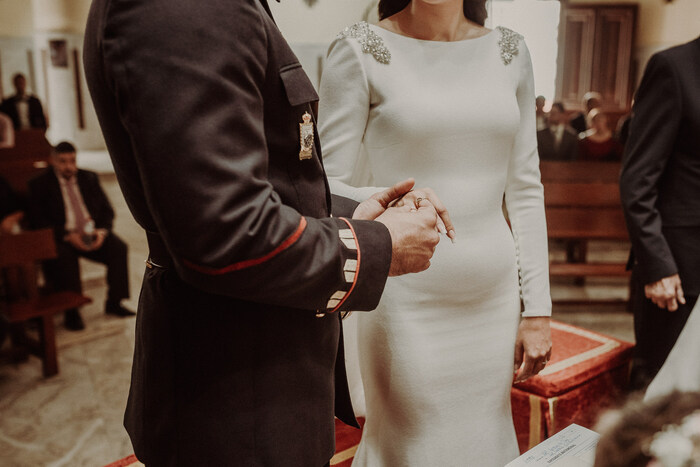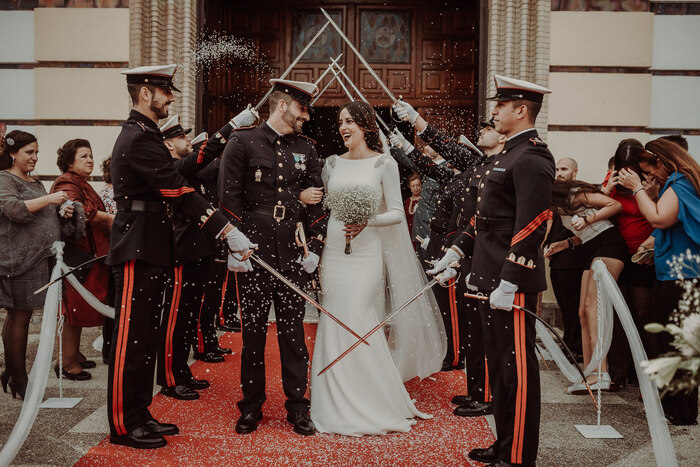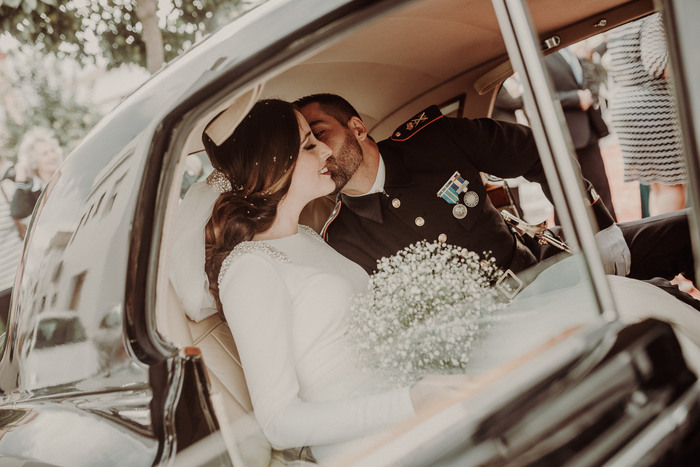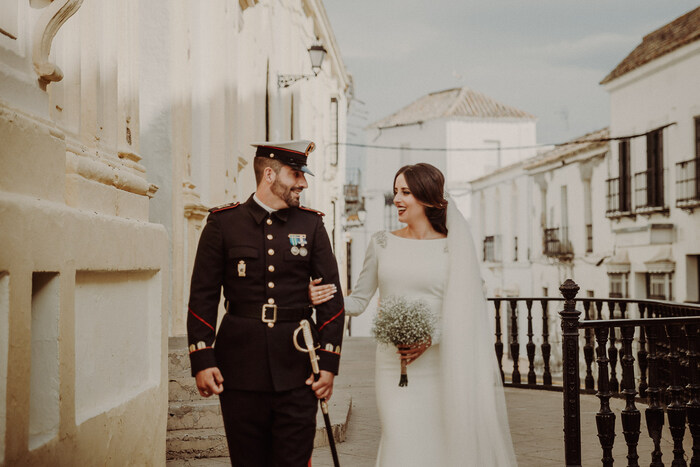 A traditional banquet
After the emotional 'I do's' in the Church of Los Palacios y Villafranca, the guests went to enjoy a traditional banquet, where the highlight for everyone was the newlyweds' first dance. 
Lights and sombre colours were the protagonists at the beginning of the wedding, which ended with blues, reds, greens and funny costumes! The bride and groom then shared a kiss full of tenderness. 
Are you the next to get married?
At Perfect Venue, we have the best selection of venues and services for your wedding, just let your imagination run wild.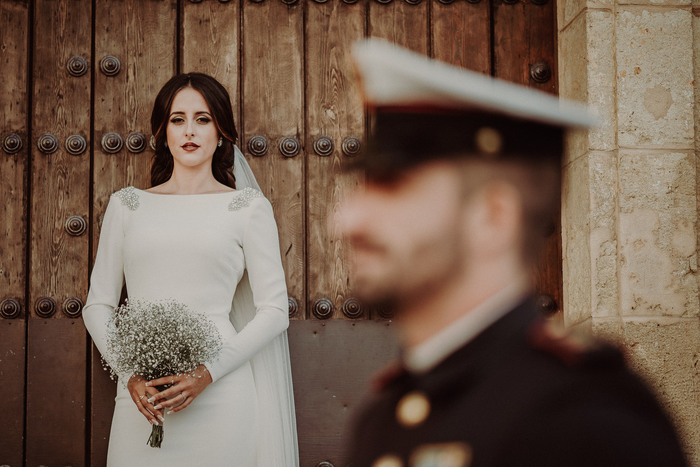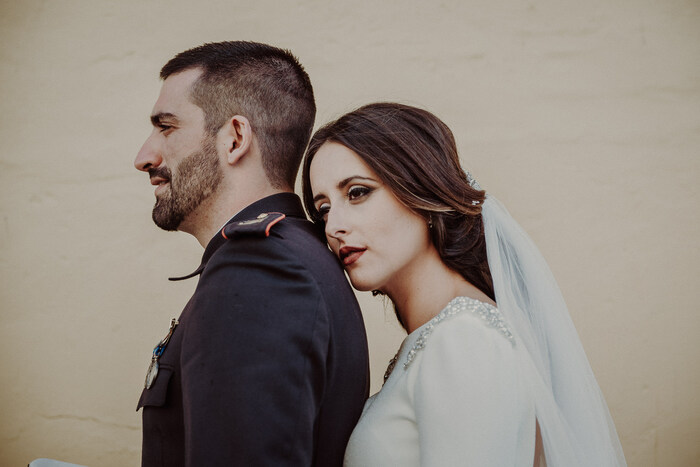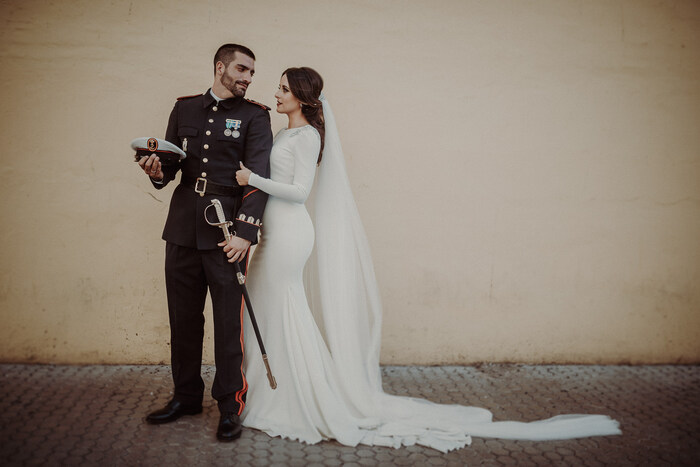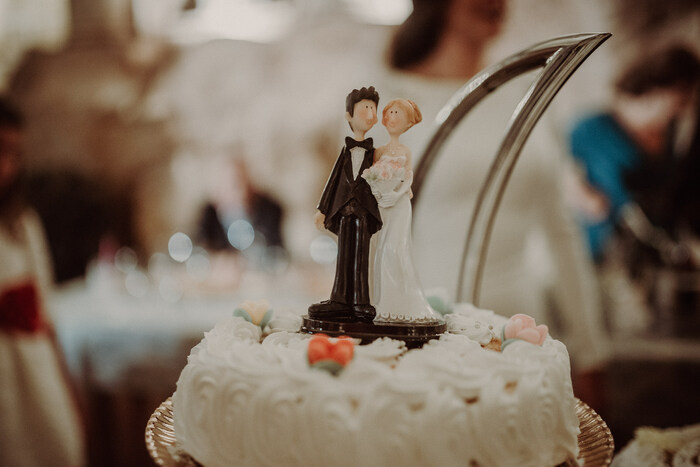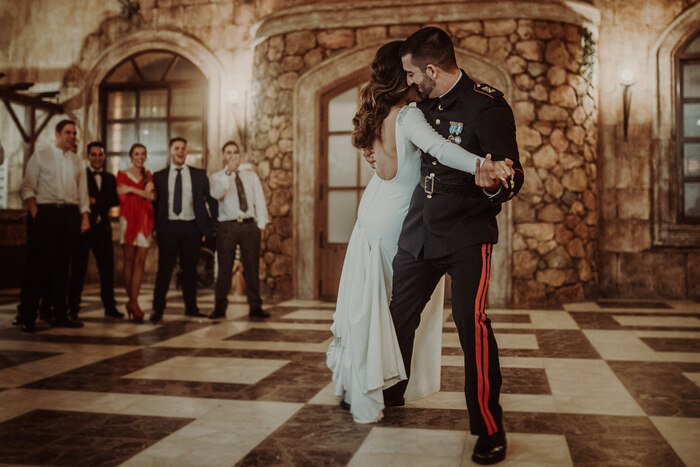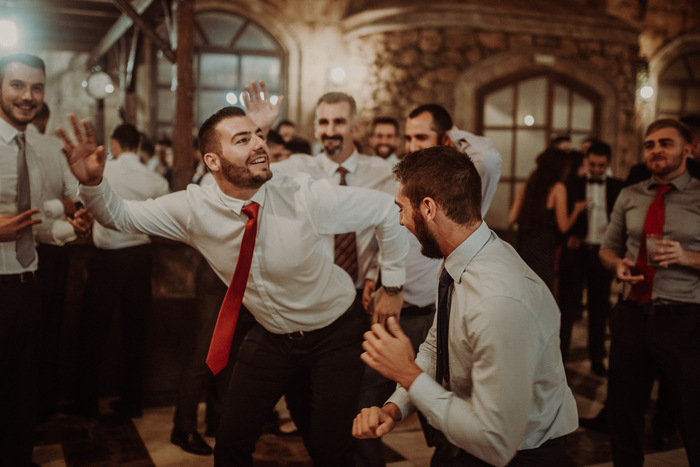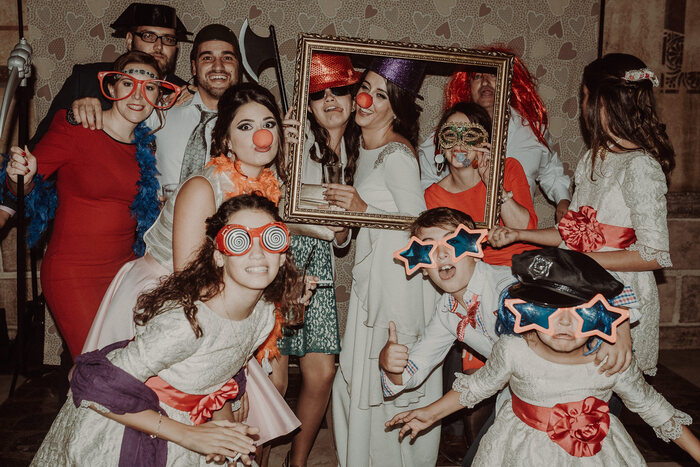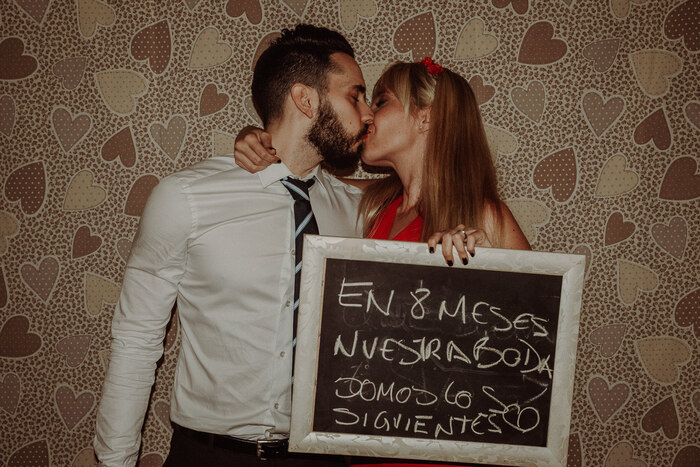 Wedding team:
Photographer: La Boheme // Wedding Dress: Pronovias // Venue: Los Palacios y Villafranca // Groom's suit: Infanteria Marina Española // Catering: Salones Sayma // Bride's shoes: Menbur