Eager to make plans as a couple this Christmas? Obviously! And it is because of the lights, the cold, the chestnut trees, the gifts and the decorations, the Christmas spirit is something that everyone loves in December.
Although due to Covid-19, this year is somewhat complicated, we cannot lose hope and excitment, and we must look for Covid free alternatives and options to be able to remember this Christmas for a lifetime.
So, taking advantage of the fact that this is one of the most magical and romantic times of the year, why not grab your partner during this difficult coronavirus time that we are having to live through and make romantic plans with them?
You already have the perfect excuse to spend time with your partner and make different and fun plans together! So now, it's time to give you a few ideas, make sure you write them all down!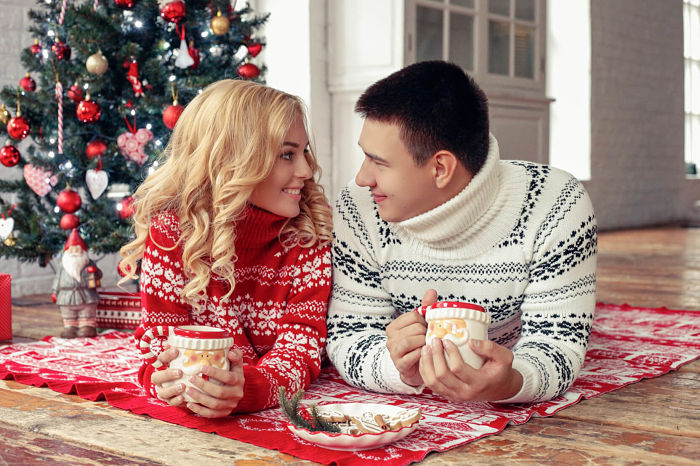 Ice skating!
Surely this would have occurred to you by now, but we couldn't start this article without mentioning one of the most traditional and romantic plans that so many couples love. Fun is guaranteed! And more if there is any other type of fall…
Head to a Christmas market
Yes, although this year the capacity is limited and there are numerous security measures, these special markets will continue to appear in the cities. And, who can resist an afternoon among coloured lights, music, food stalls, Christmas decorations and Christmas carols?
An escape to the snow!
Snow is par excellence one of the best protagonists of the Christmas season, so… pack your bags and head to a small hotel or rural house that is on the shores of the snow, to be able to go skiing, sledging, and throw lots of snowballs!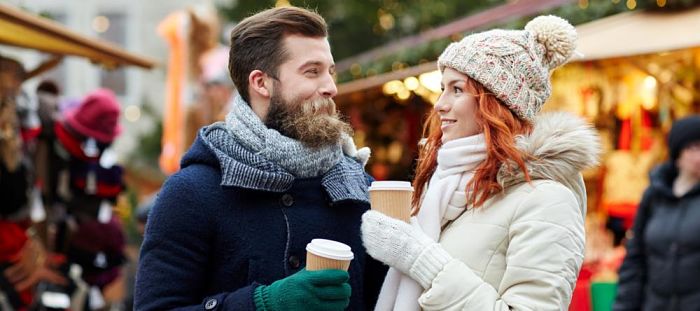 Make Christmas cookies
Nobody is bitter when eating treats! And less at Christmas, a time when sweets and desserts flood the houses. So, bring out your most creative side with your partner and bake some Christmas cookies with your partner, such as ginger, coconut or almond cookies… You will have a great time!
Christmas photo session
Photos are memories for a lifetime! So, if you are lovers of posing and Christmas, hire a professional photographer from the many that we have at Perfect Venue and choose an idyllic place in front of Christmas lights to enjoy a photo session together.
Watch a Christmas movie
On cold and snowy days, another one of the plans that you will most want to do is to stay on the sofa at home, with popcorn, a hot chocolate and a blanket to start a Christmas movie marathon. The two of you can snuggle up on the couch while you laugh at "Home Alone" or get excited with "Love Actually"!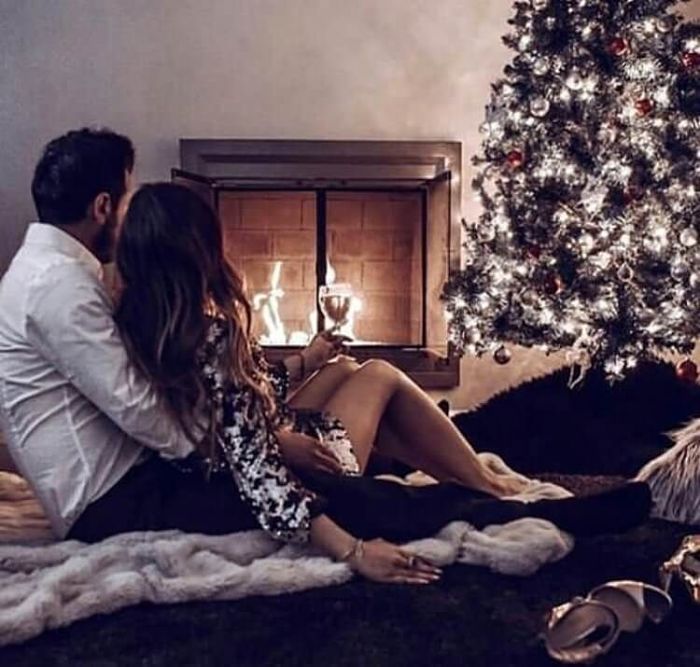 Decorate the Christmas tree
Nothing like decorating your tree as a couple! Doing it alone is a bit boring, so with Christmas music in the background and mulled wine in hand, you and your partner can get decorating. You can even make homemade decorations and turn this plan into a tradition!
Romantic walks to enjoy the Christmas lights
When the month of December arrives, the streets of all cities are filled with Christmas lights, illuminating trees, roofs, balconies, etc. So, clear out an afternoon with your partner to walk under these magical and romantic lights, and take the opportunity to see the Christmas market… and eat some chestnuts!
Romantic evening in the mountains
We love the cold! And we love the snow even more so, that's why you should… head to the mountains! Losing yourself with your partner in nature and living a unique Christmas among wooden cabins is something that you cannot miss. In addition to a beautiful landscape, you will enjoy time with your partner in absolute privacy and tranquillity.
Massages, relaxation and sauna for 2
Take advantage of the fact that at Christmas you can enjoy a few days off work, and what better than to enjoy disconnection and relaxation at such a magical time of the year. Do you know Caldea? A thermal centre in Andorra that allows you to bathe in the open with mountain views and very warm water.
You can also organise your own sauna at home, with a bubble bath, some glasses of wine, candles and massages.
You already know that at Perfect Venue we can help you organise your activities, so don't hesitate to contact us. And if you need Christmas planning ideas with children, have you thought about celebrating a New Year's Eve in a unique space or spending Christmas in a castle… you can't miss these articles!