Do you still not know why you have to get married in Tarragona? Or are you already sure that you want to get married in this city? Whatever it may be, here we will tell you the reasons why you should shout "I do" from the rooftops in this place and the most exclusive wedding venues in Tarragona.
And we'll already tell you that they will not leave you indifferent! Because this city has many venues to offer, and they are all very elegant, exclusive, unique and original. You are your partner will not know which one to choose!
The best thing is that this province has a lot to offer, so you can also take advantage of your wedding stay and fully discover both the city of Tarragona and Barcelona, Girona, Lleida, etc.
Read on and find out why!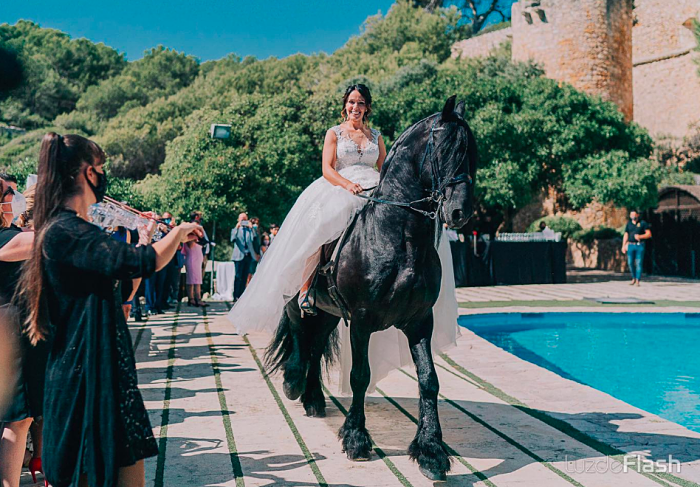 Why pick the city of Tarragona to get married?
For its gastronomy, which is based on the Mediterranean diet, which combines tradition and avant-garde with a unique marine flavour. You can't miss the romesco, which will become the star dish of your reception.
For its denomination of origin wines as well as for its regional products, such as the vermouth of Reus. Pairings that cannot be missed at your wedding!
Because of the carnival atmosphere, every year it houses almost 2,000 people at its largest event: Rúa de la Artesanía.
For its beaches with many kilometres of coastline, its seven beaches and its three coves, where four of them have a blue flag.
To get into its popular festivals, documented since the 14th century and declared of National Tourist Interest. You will love the massive Baixada de l'Àliga!
Because of its art, you cannot leave without walking through the centre of Tarragona and admiring one of its most unknown treasures: the modernist, carrying out an urban route with 55 modernist buildings, elements and goods.
To get to know medieval Tarragona, since the city is enclosed by Roman walls and houses wonderful vestiges of the Middle Ages, such as the Gothic mansions of Pla de la Seu, the Praetorium, the tower of the Nuns…or the jewels that the Diocesan Museum shelters.
To stroll along its boulevard, the Rambla Nova, which runs from Plaza Imperial Tarraco to the balcony of the Mediterranean. Perfect to enjoy a walk full of shops, businesses and restaurants.
Because it is an incredible opportunity to learn about the Roman legacy through tunnels, which are located under the Roman circus.
Discover the best venues to say "I do" in Tarragona
Le Méridien Ra Beach Hotel & Spa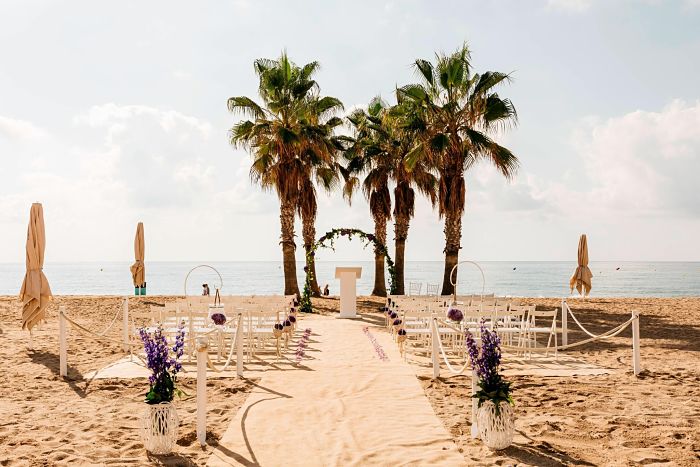 Le Méridien Ra Beach Hotel & Spa offers its charming spaces capable of adapting to any type of wedding you imagine. The hotel offers multiple environments, from its Mediterranean gardens to its most original places, such as San Salvador beach and its Beach Club to enjoy the best day of your life.
Tamarit Castle (Castell de Tamarit)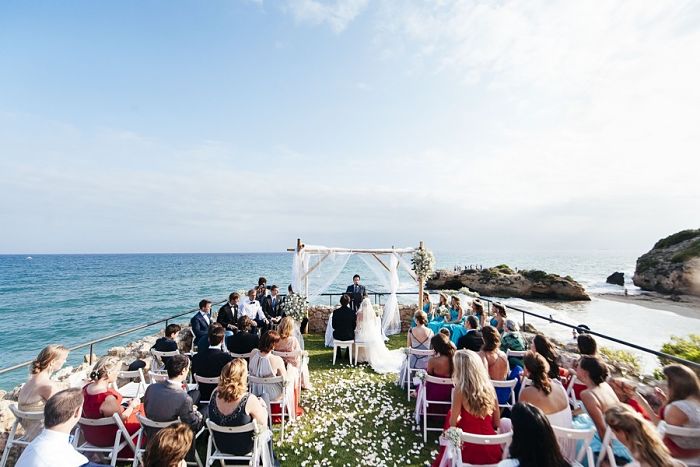 Say "I do" looking at the sea and surrounded by centuries of history in one of the most distinguished venues in Catalonia? Then your place is the Castell de Tamarit! A dream place to celebrate a wedding with an elegant and distinctive character and also to have the best professionals to turn your wedding into a different and memorable day.
Castell Tallat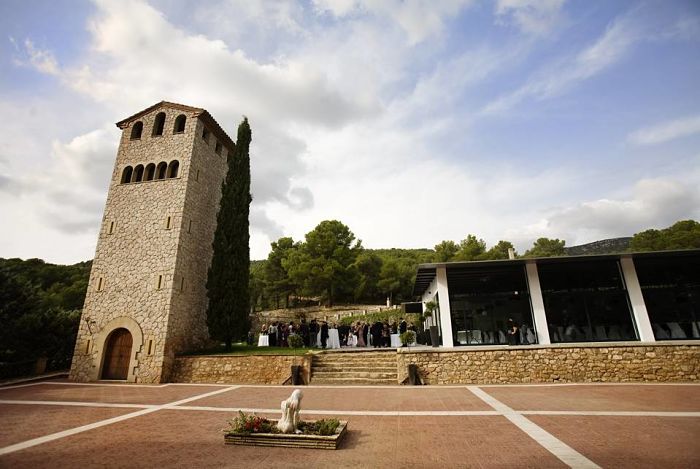 This is a venue located in the Alt Camp that opens its doors for you to celebrate your wedding in its facilities. Here you will find unique environments and attentive service that will make you feel like real stars. The wedding will include all kinds of details that will make the celebration the most memorable for everyone.
Hotel Ametlla Mar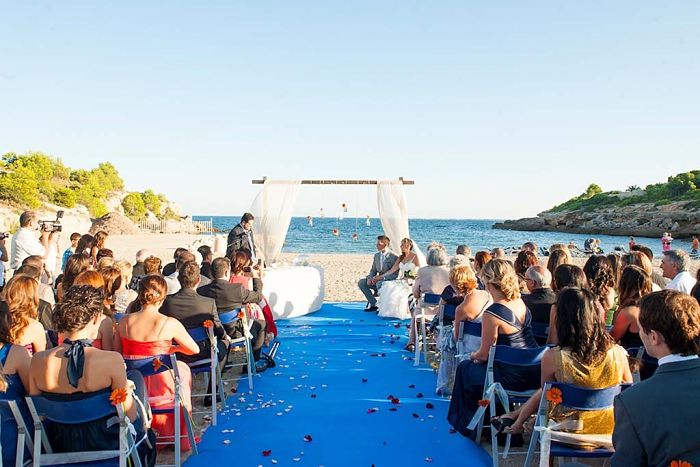 The Hotel Ametlla Mar makes the most of its privileged location on the beach to offer you the possibility of celebrating a unique wedding that none of your guests will ever forget. By having accommodation for everyone, the event can be extended all weekend, spending more time with your loved ones. How can you say no!
Estival Eldorado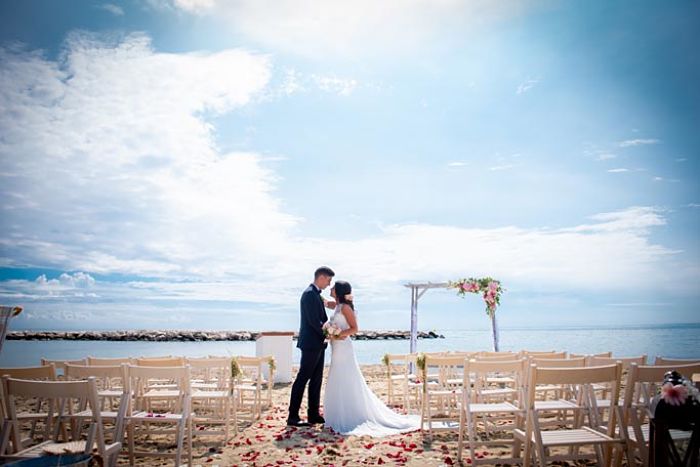 This is a tourist complex with fantastic facilities, which were updated in 2016 to offer you all the quality and elegance that an event as important as your wedding requires. Its professional and qualified staff will put the finishing touch that will make your marriage a complete success.
Heretat Sabartés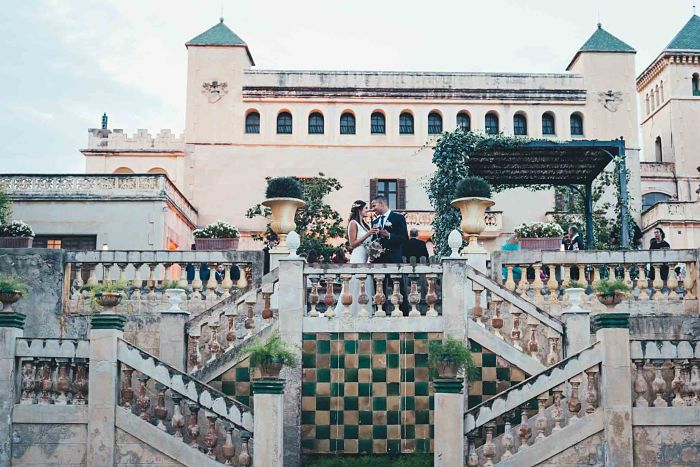 A modernist mansion from the mid-18th century that has been restored to offer its clients an idyllic space for holding large weddings. Its idyllic gardens and elegant facilities will make your marriage that magical occasion that you have always dreamed of.
Masía Papiol
This venue is an 18th century country house in Tarragona, located in the Arboç del Penedès, this offers you a perfect setting such as being among a sea of vineyards and nature. In addition, the country house always goes hand in hand with Selma Alta Gastronomy, to have a reception and flavours that give free rein to your dreams.
La Boella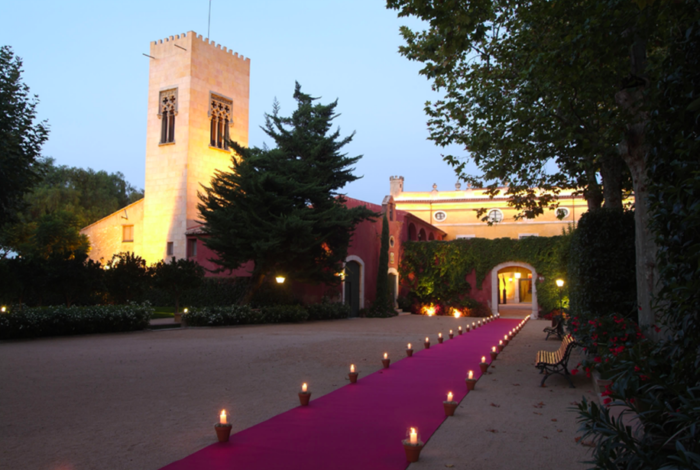 La Boella is an extraordinary estate with perfect facilities to host the moments of the most important day of your lives. The estate has more than 8,000 square metres of splendid gardens, perfect to accommodate the different parts of the event. In it, an original and daring gastronomic proposal is made based on the most avant-garde culinary techniques and recipes.
Terra Dominicata

Terra Dominicata is located in the middle of the Montsant Natural Park. This is a hotel that will allow you to celebrate your wedding surrounded by nature while enjoying the best gastronomy in the region and the attention that only a 5* boutique hotel can offer. The wedding menu that they propose will stand out for its mixture of tradition and avant-garde, for the most demanding palates!
Mas de les Gralles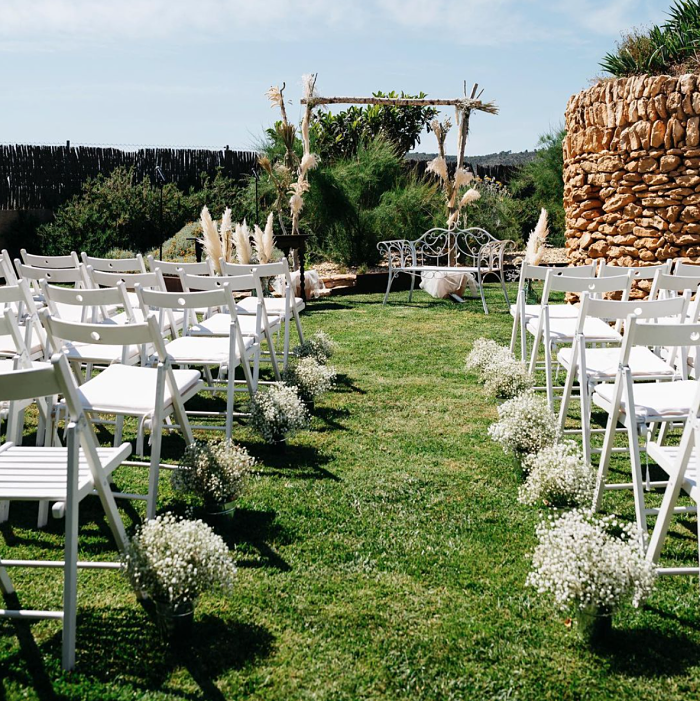 This is an idyllic place where you can celebrate a wedding in style. It is nestled in a unique environment and surrounded by nature and in it you will find all the necessary amenities for a dream wedding. In addition, they have a team of professionals who will answer all your questions so that everything turns out perfect.
Termes Montbrió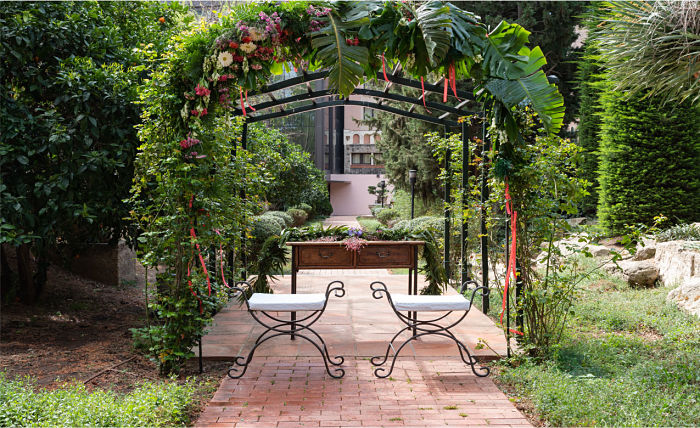 An incomparable relaxing setting will surround your wedding reception in this luxurious complex in Tarragona, which hides many secrets to offer you an event full of pleasant surprises. Located very close to the best beaches on the Costa Dorada, the Termes Montbrió Hotel has the keys to offer you an intimate event surrounded by comfort and tranquillity.
Castell Resort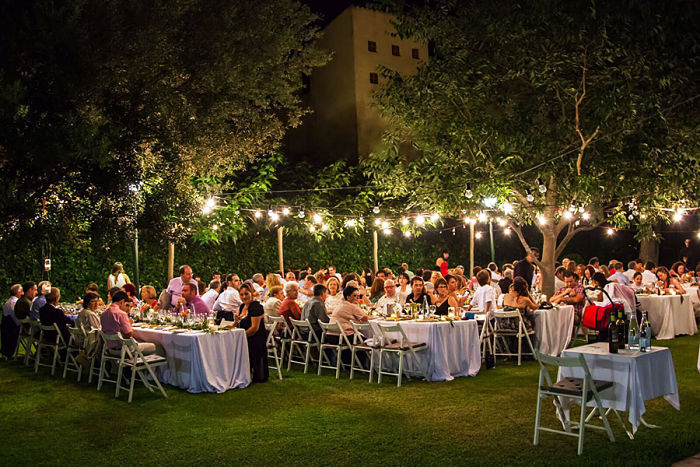 Located in the heart of the Penedès and only 20 minutes from Sitges is the Castell Resort, which offers an ideal environment in which you can carry out the wedding you always dreamed of, and with more than two centuries of history, also relying on the professional support of Sibarum Catering, perfect for the most gourmet palates.
Club Bonmont Terres Noves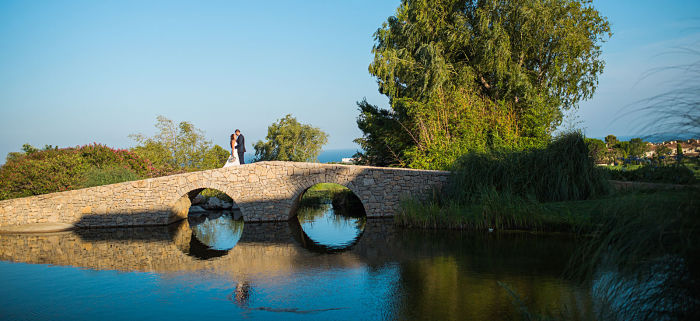 The Bonmont Terres Noves Club is located in an exceptional natural environment. But its main attraction lies in the services they offer so that you can enjoy a very special wedding reception. The hotel surroundings are an oasis for those who like natural landscapes, such as a large palm grove and a relaxing lake.
In addition, you have the important city of Barcelona close by with a lot of plans to carry out in Barcelona during your wedding and thus take advantage of your stay to see new places and have new experiences.
A perfect destination to get married and also to enjoy a holiday. Do you need help with the preparations? Well, don't hesitate to contact Perfect Venue!