Spain is known, among many things, for having some of the best wines of the world and a deep-routed wine culture, which makes the country very special and different. Therefore, celebrating a wedding in such a privileged environment as a vineyard and surrounded by barrels of the best harvests will make your event a memorable and unique day. 
The mixture of the colors, sabors, odors and sensations provided by this type of space isn't comparable to any other and is a truly incredible experience. 
At Perfect Venue, we would like to recommend you the best wineries and vineyards where to celebrate your ceremony and reception, exclusive and singular spaces which will delight both couples and guests at all levels: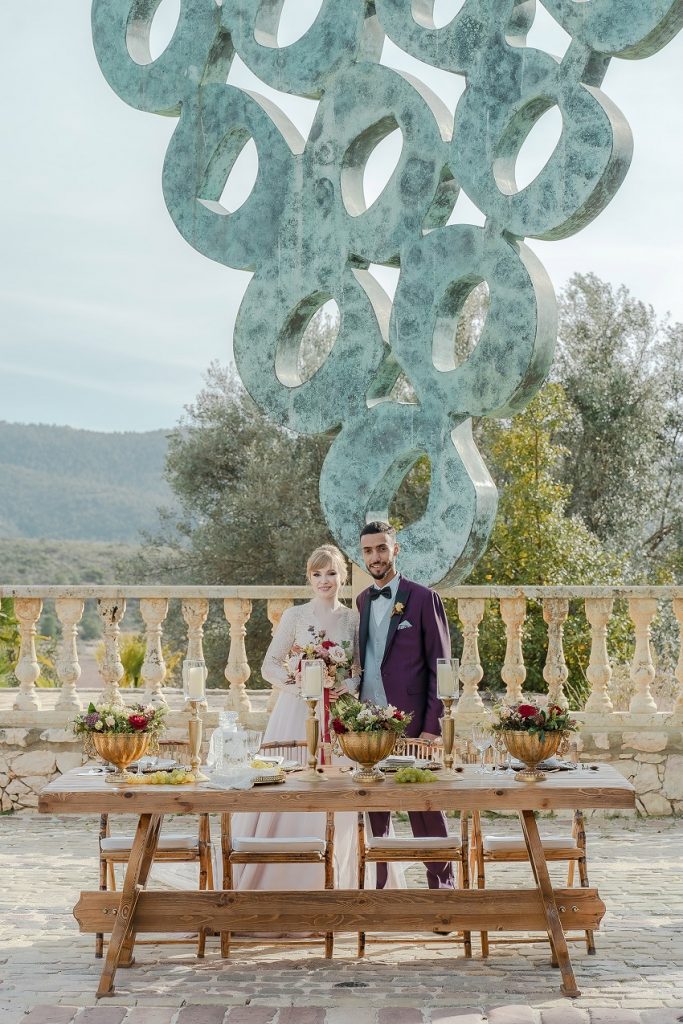 Among the mountains of Alicante is located the winery of Francisco Gomez. Surrounded  by vineyards and olive trees, this millennial tradition winery, which makes an exquisite ecological and quality wine thanks to a traditional culture, is located in an incomparable environment. 
This prestigious space is made up of a genuine estate hosting a beautiful building and patio which gives it a very special character. The environment, wild and full of nature, offers an incomparable background for your special day. 
In addition to great wines, Bodegas Francisco Gomez also offers its own delicious green olive oil, of traditional and meticulous making, an authentic sensory delight. 
Add to all of this a wide gastronomic offer and a privileged Mediterranean climate, and you get Bodegas Francisco Gomez in its totality, the ideal place to exchange your vows.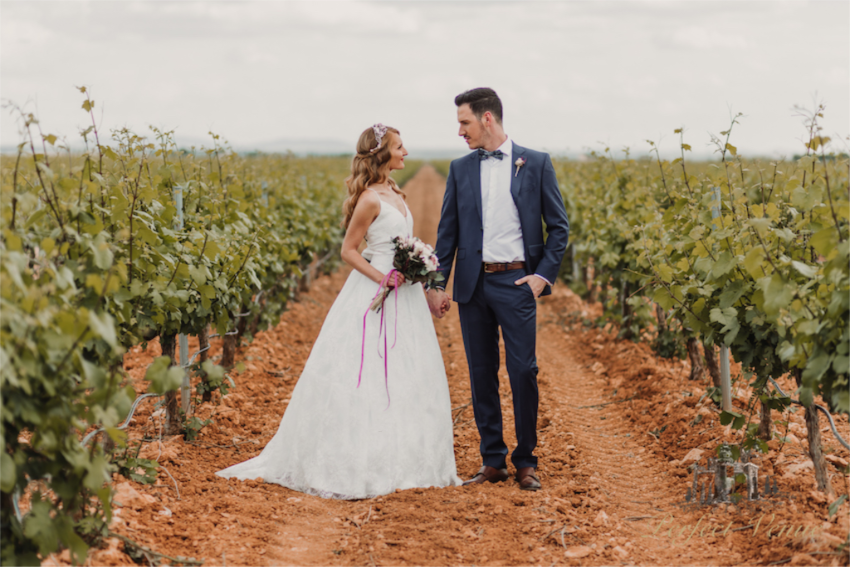 Beautiful and old winery with more than 40 years of tradition, located in a huge well-taken care of estate. Its architecture and decoration make this space a really charming place. 
Amongst its installations, Hacienda Albae features a choice restaurant which offers exquisite products of the area and some of the best wines with Origin Denomination. Therefore, the space provides its customers with a welcoming and distinguished accomodation with all types of details to turn your stay into a fantastic experience. 
On the other side of its doors, you will find the most spectacular views on the vineyards and the steppe of La Mancha, and an infinity of activities to do in its surroundings. 
Hacienda Albae will make your wedding a unique and unrepeatable moment.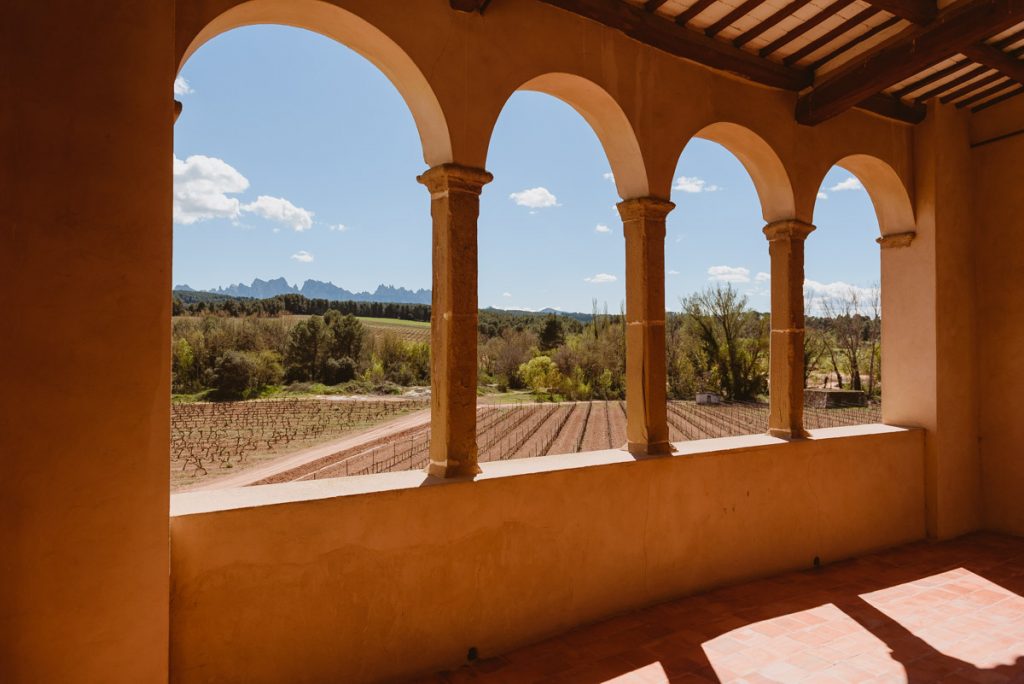 Among the sierra de Montserrat and the wide lands, forests and harvests, is located Vineyard Oller del Mas. A unique place to celebrate your union, nestled into a beautiful medieval environment. 
Its tenth-century castle of incredible architecture, millennial and ecological vineyards offer an exquisite selection of grapes, and its historical wineries that offer us excellent Denominated Origin wines make Oller de Mas a privileged place to celebrate one of the most special and unforgettable moments of your life, your wedding. 
Therefore, Oller del Mas provides you with a privileged environment, a deep-rooted winemaking tradition and a wonderful cuisine typical of the area and enable to satisfy even the most difficult person's tastes. In a nutshell, the perfect place for your wedding.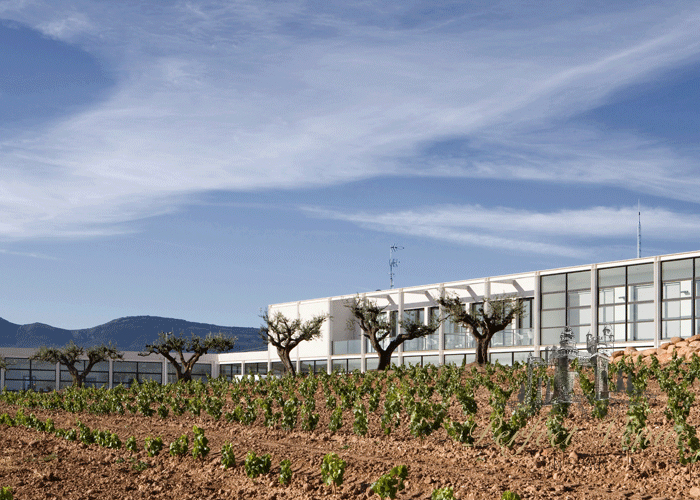 A new concept, in the very heart of La Rioja, of which you will fall in love. 
The Finca Los Arandinos offers, in a very well taken-care off and singular space, the possibility of enjoying fabulous family vineyards, a charming winery, a surprising and modern hotel, a restaurant of authentic Riojan gastronomy and a fantastic spa. 
This space is located strategically in the fields and the mountains, in a environment ideal to disconnect and enjoy such a special moment as your wedding. 
For your reception, the Finca los Arandinos provides you with the best local products, all put together to form a rich and varied gastronomy. And what else than the singular wines of the winery: quality, fragrances and textures difficult to forget, to go along with these selected local savors? 
For a wedding with savor and character, take note: Finca los Arandinos.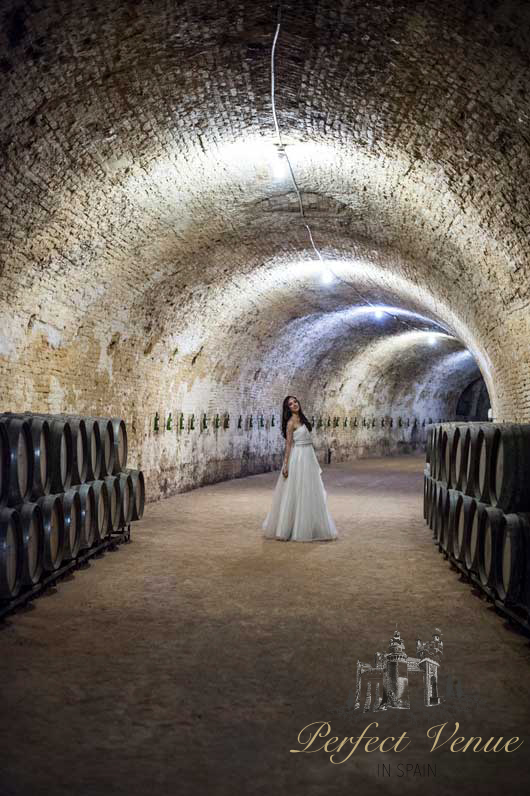 An unique venue with a neoclassical style commanded to be built by the king Carlos III in 1782.
It features an array of amazing buildings with vaults and underground galleries with make this winery in Aranjuez simply magical. 
Apart from its elegant and nice living rooms, this venue features monumental gardens, a spectacular stone wall and a viewpoint of unforgettable views to the historical city. It is without doubt, an incomparable environment for a unique wedding experience. 
If you want your event to be original, why don't you organize a tasting to try its unparalleled wines and provide your event with flavors and nuances that no one will forget? 
Likewise, your party will be memorable in the Winery Real Cortijo. Its professionals will create a menu according to your tastes with the best local products, flavors and presentation.
A world of possibilities for an unique occasion, in Winery Real Cortijo.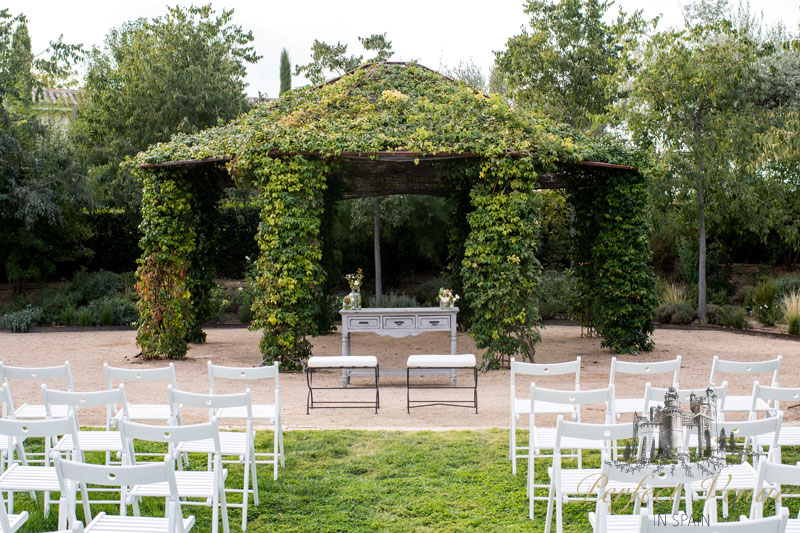 For an unique and unforgettable day and an exceptional environment, El Regajal is the perfect estate. 
Charming and in full nature, El Regajal is surrounded by vineyards and olives. An exceptional place to build a nice family winery with a winegrowing project of quality. Its facilities and barrels merge tradition and modernity resulting in the creation of great wines, worthy of being tasted and enjoyed. 
Its elegant premises with welcoming patios and gardens should also be mentioned, making El Regajal the ideal place to host a magical wedding. 
Precious field views, incredible sunsets, memorable rides through the vineyards and olive groves… An endless number of reasons to spend a beautiful day in El Regajal, the day of your wedding.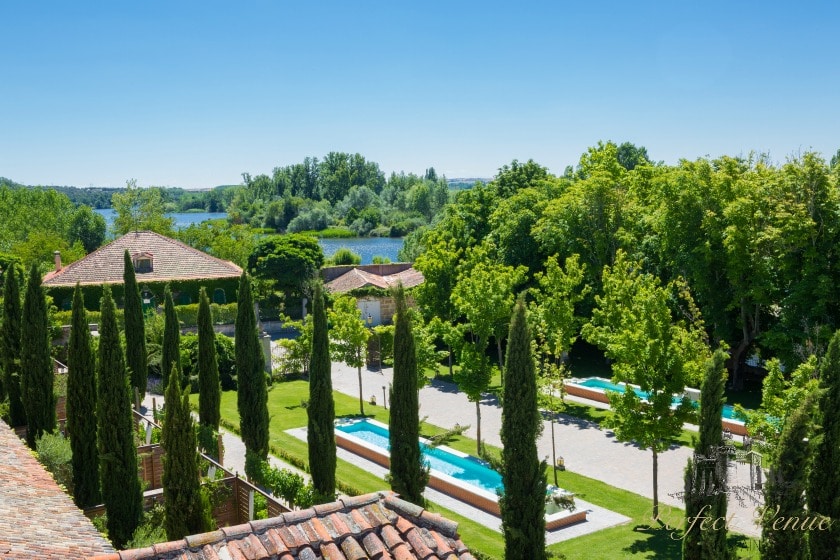 Hacienda Zorita is one of the most beautiful and exquisite venues you can find. It is an old estate of the 14th century which belonged to Christopher Columbus.
From 1366 to nowadays, a lot of history has passed, from memories, experiences and emotions, contained within the walls of this amazing venue which has perfectly been refurbished and showing off its former magnificence. 
Perched on an unparalleled landscape, just among the Tormes river, this simple luxury property offers rooms and villas, perfectly decorated with spectacular exteriors. It also features a restaurant, wineries and a spa dedicated to wine and to the area's local products. 
If you are looking for a customized wedding suiting your needs with lots of luxury details, excellent gastronomy and a perfect environment as well as a beautiful architecture to make your event memorable, you will find those elements in Hacienda Zorita. 
As we have been showing you, there are many various options to create a dream wedding in a vineyard or in a winery in Spain, according to your tastes, preferences and necessities. 
We are sure that within our selection you will find some venues that suit you and where you would like to get married. If it is the case, please to not hesitate to contact us about your favorite venue, in order to book it!
If you need any other type of information or help, Perfect Venue also provides you with a virtual wedding planner. This way, we are entirely at your disposition via email: info@perfectvenue.es
It was a pleasure to share this tour with you, discovering the magic of wine tourism. We will see you soon for other unforgettable experiences.