Sometimes it is difficult to agree on the wedding venue, but when it comes to Asturias, not so much. If someone is imagining a wedding in this little part of the world in the north of spain… there will definitely be something!
It is clear that Asturias is one of the best places to get married, for its scenery, its food, its ancient architecture…
Keep reading this article and find all the ideas that we propose to allow you to have a typical Asturian wedding!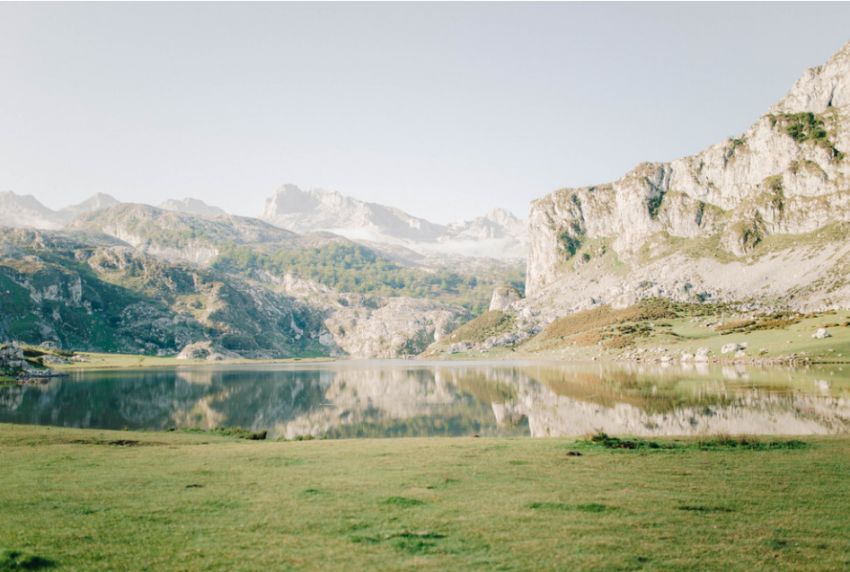 Which Asturian locations are the best for saying 'I do'?
The celebration needs to take place somewhere where there is a lot of variety. Can you see yourself holding your lover's hand on a cliff edge? Or even better at the altar in the middle of a forest?
Perhaps you would prefer a castle, palace or an old mansion. But whatever you choose, it should always be in contact with nature, so you can hear the sound of the water from the rivers and breathe in the fresh air that this environment offers.
If you are outside, ensure you have a marquee, because with the weather in Asturias, you never know!
The best part? The freedom to move around that is provided by these large outdoor spaces, enabling you to dance, eat and laugh in total comfort.
Arriving at the altar as if in a cowboy wedding
Among the traditional Asturian weddings, the cowboy weddings stand out, in which the bride and groom can arrive at the altar on horseback, with a cart pulled by oxen which contains the dowry: trunks with white clothes, belongings and sacks of wheat.
But that's not all! Since the tradition requires the marital bed to be covered with decorations, as well as a basket for bridesmaids to be filled with sweets, butter, eggs and bread.
There is nothing more traditional for your themed wedding!
An Asturian menu for the banquet
Think of the 'fabada', the 'pote', chorizo soaked in lemon, regional cheese boards and 'cachopos'. It leaves your mouth watering, doesn't it? What's more, you can make it with local and seasonal products!
Plates are overflowing so that no one ever goes hungry, the meals are filling in order to suit every guest's palette.
And for dessert…'casadiellas' and 'borrachinos'!
Serving cider throughout the banquet? Of course!
Cider is par excellence the traditional drink of Asturias, and so no Asturian wedding can go without it.  It will be a great choice to have waiters specially designated to serve it! We know that every guest will be amazed to see such a large amount poured into their glasses!
For the welcome drinks, during the meal and afterwards, no one will say no to a nice cold sip of this boozy drink!
Music to the rhythm of the bagpipes
One of the most exciting moments is when the ceremony ends and the bagpipes begin to play, and people dance to their rhythm. An instrument that used to be played whilst the guests move on to the banquet and try the welcome drinks.
The bagpipers, dressed in traditional costumes, will be a big success, and it would be very special for an Asturian wedding!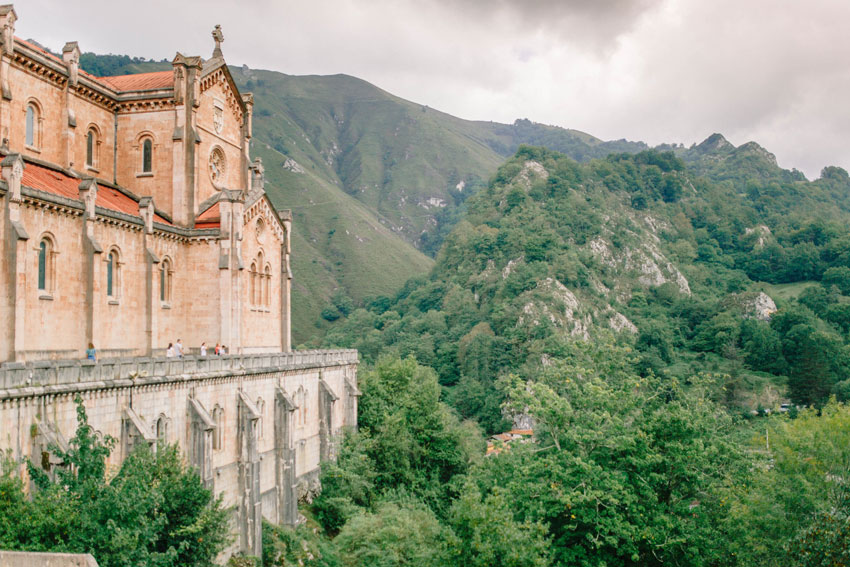 Asturian touches to the decorations
A key symbol of the region is the apple, so why not use those as centrepieces for the table? Among flowers, moss, candelabras and leaves, it would be an original detail!
Why not use hay bales as chairs? And barrels for the rest of the space, along with wooden platforms and wooden boxes, in order to be closer to nature.
Instead of the typical jugs you could use cider bottles, for place mats, slices of wood, and ask the guests to wear tartan!
The outfits can make a difference
The bride and groom could wear traditional Asturian costumes! Why not? They can choose between knickerbockers, petticoats, skirts, bodices, caps and boots. This would be different!
But if you don't have the courage for all that, the bride can also reflect the harmony of the location: with simple lines, some embroidery or lace, but always light, comfortable and made of floaty bohemian fabrics, much like the countryside.
For details, you could always choose a flower crown or simpler details that still bring a natural feel.
The groom without a doubt will look fantastic wearing a traditional suit which is more informal and natural, such as with grey, brown or even maroon tones, with a bowtie and an Asturian bird brooch!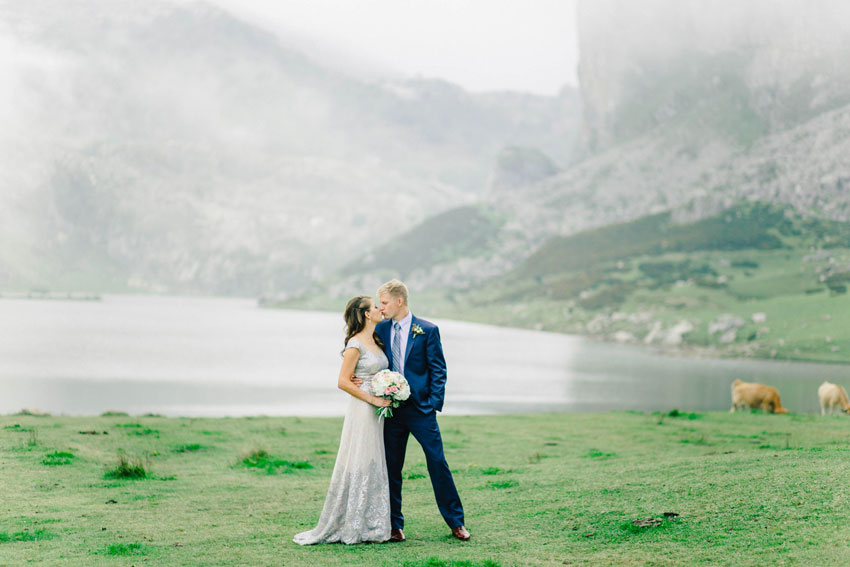 What gifts will you give to the guests?
Anything that enables them to take home something from Asturias, such as engraved cider glasses, a small bottle of Asturian liquor or a necklace in the shape of the traditional bird of the region (the cigua).
A photo session for the memories
Obviously, you have planned this wedding to perfection, so imagine capturing it in some photos to keep forever!
Nature, Tartan, Bagpipes and a lot of love kept forever in a photo album
 So, who wouldn't want to say 'I do? A wonderful way to escape tradition, step away from the conventional and immerse yourself in one of the best regions of the country.
So, if you already know that you want to get married in Asturias, take a look at the venues that we have at Perfect Venue, and everything will come together perfectly!
And remember, if you get asked to get married in Asturias, the answer is yes, yes, I do, yes to everything!
_______________________________________________________________________________________
Photos: Alla Yachkulo, Wedding planner: Weddings and Events by Natalia Ortiz