Valencia was elected in 2018 as the best MICE destination in Spain according to the Iberian Business Travel Association, the largest Spanish organization of business trips and meetings. MICE tourism, is based on work meetings, incentive travels, congresses, fairs and expositions are on the rise in Spain and Valencia got converted in one of its biggest venues. 
There is a vast array of MICE venues in Valencia, all of them having different capacities and proposing a variety of rooms in the inside part of the buildings so that the clients can take a stand among the different options, depending on their preferences. From Perfect Venue, we have chosen the 5 best MICE venues in the Valencian Community… We are showing them to you just below!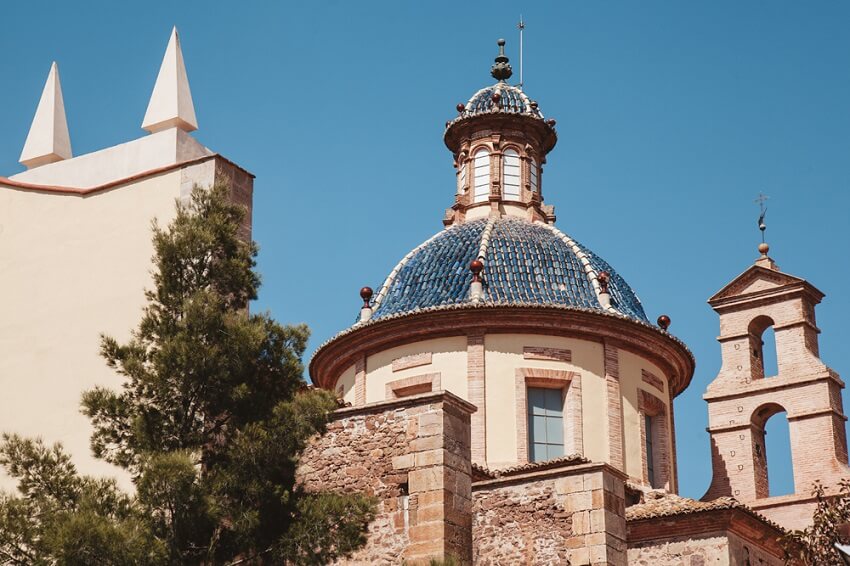 The Monastery of the Cartuja de Ara Christi located in Valencia was built in the 18thcentury and declared of Cultural Interest, converting itself in one of the most exclusive places of the region where to celebrate any type of event. The complex is surrounded by a completely landscaped area and six exclusive places indoors, just perfect and that can be adapted to the taste and needs of the clients. The Cartuja de Ara Christi is managed by the company Gourmet Catering & Espacios.
Between the most outstanding and versatile spaces are: the Jardín Frontal, an amazing garden with a classical design surrounded by turf and centenarian palm trees with a 10.000 m² length. The dining hall, former canteen of the Cartujos Monks with a  250 m² length and the covered cloister with 400 m² in the middle and 250 m² in the outing.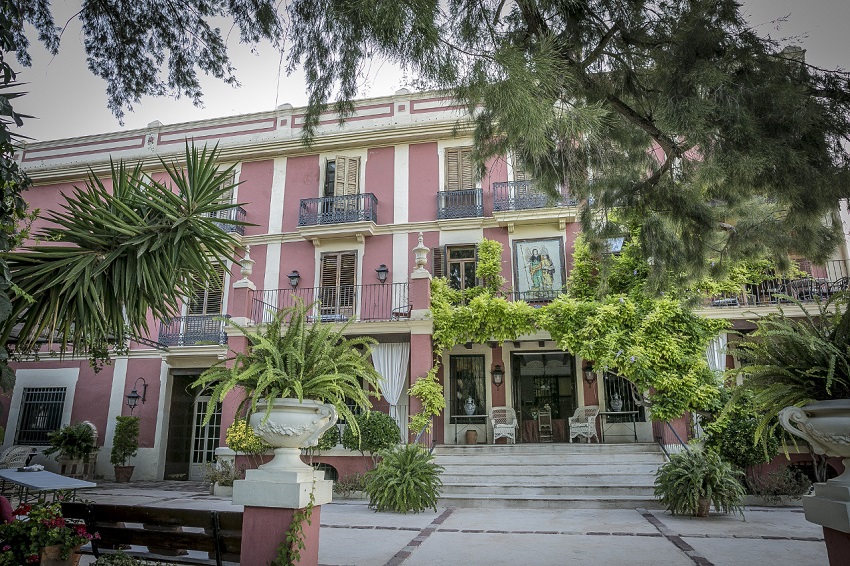 Villa Delia is a precious estate only located 6 km away from the heart of Valence which makes it perfect for any type of MICE events. This incredible building has a very important architectural value and it still conserves many details and baroque elements of its origins.
This place is composed of English gardens, ponds and even has a cave and forests with different types of vegetation. In 2013, Villa Delia incorporated to its facilities a spectacular glazed space of 450 m2 with a view on the garden surrounding the estate.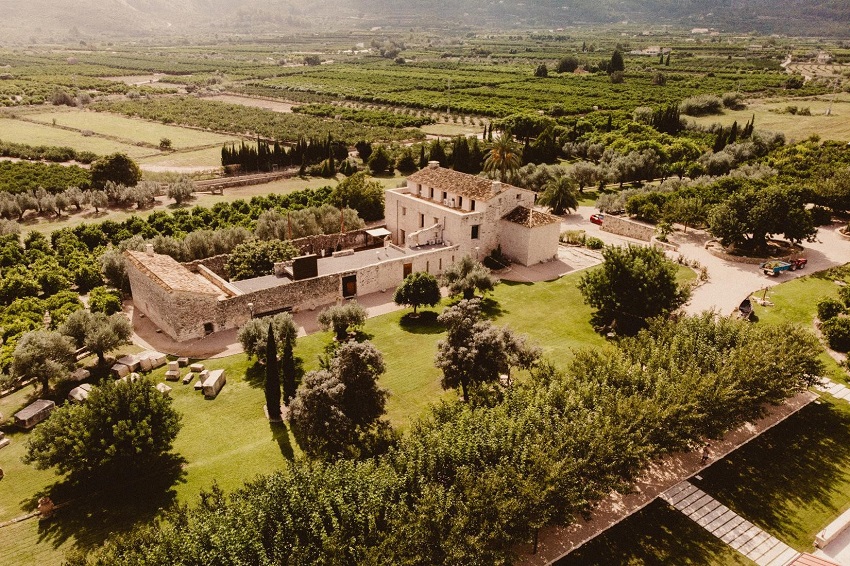 Casa Benigalip is an old mansion of the 18thcentury, located in Alicante and which was carefully refurbished in keeping with its original charm. In its an amazing garden where can be celebrated any MICE events as well as in the area of the  mulberry trees, where you can also make do dinners or cocktails.  
It also features a glazed living room with a maximum capacity of 400 guests, a space which is definitely not conventional, with a terrace and pool so that there is no meteorological incidence that may damage the event.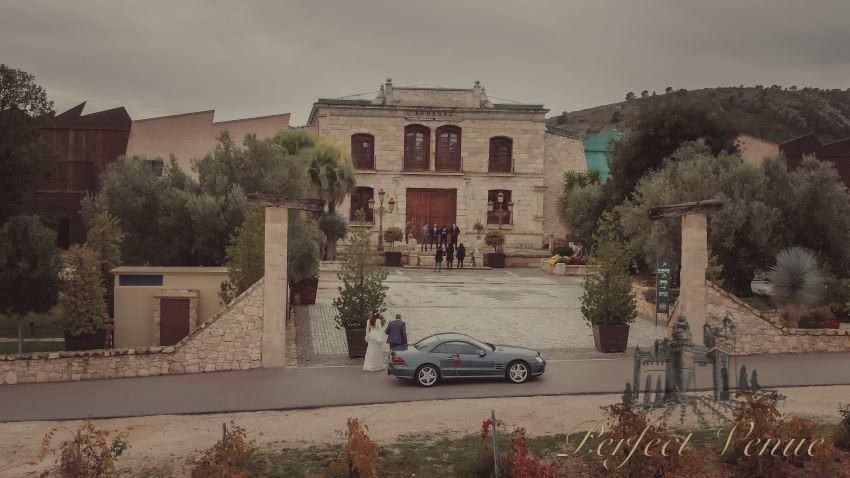 Bodegas Francisco Gómez is an estate located in Alicante, more precisely in Villena with 3.500 acres, perfect to host any type of event or company party. Its impressive façade belongs to the 1792 Jerez manor house which was relocated there and built again, stone by stone. The winery features many spaces, outdoor and indoor, where to organise meetings, dinners or product presentations. They work with a catering company which menus and food adapt to the clients' necessities and to their budget.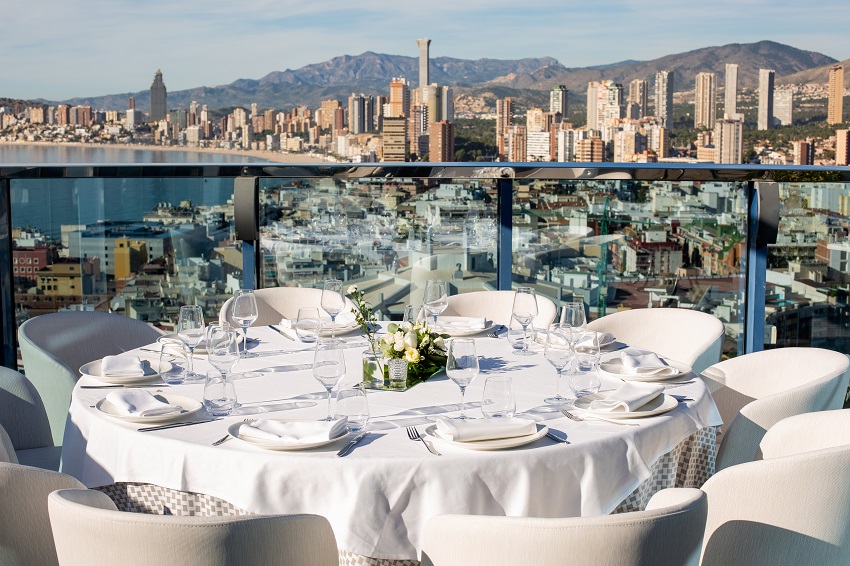 The Restaurante Belvedere is a marvelous place, perfect to celebrate an event in Benidorm with a spectacular seaview. The restaurant has a good location, more precisely on the 21 floor of the hotel in order to appreciate the Benidorm skyline in the background while the dinner or event takes place.
Moreover, you will find different living rooms of the same size indoors and you will be able to choose the one that adapts best to your necessities and enjoy the spectacular terrace for outdoor celebrations. 
Did our article helped you? If you are looking for a MICE space in Valencia where to organize any type of event related to your company, do not hesitate to contact us through info@perfectvenue.es or visit our webpage with the most exclusive venues in Spain.