If there is a truly special moment in a ceremony that can stay graved forever in everyone's memory, it is of course the wedding procession, when the brides walks towards her husband-to-be. The emotion and beauty of this moment is unique and this is why you shouldn't forget the importance of choosing the right car which will bring you to the desired venue for your very special day. 
We all like luxury vehicles or stepping out from an original vintage car. Iberocab counts with a vast and varied fleet and they make your dreams come true on one of the most important day of your life. 
It is a family company which opened in Madrid in 1996. From this time and until nowadays, their service has always been unbeatable, always evolving and in keeping with the needs of each moment and adapting them to any situation and typology of client and event. 
Iberocab does not only count with a vast catalogue of high end cars but it also offers a driver service with highly qualified personnel, qualified, discreet and of close treatment which will make of your wedding an unforgettable day. 
We thought that it would be very interesting to visit this company of renting vehicles with driver service and that they could tell us how to make of our wedding a real success!
We invite you to come with us in this ride about luxurious cars in a real high-end car. Do not miss it!
We are walking towards the location where we arranged to meet with the Iberocab manager. In the door, an elegant and luxurious car is waiting for us. The driver, perfectly uniformed, very kindly welcomes us to come in the interior, where we meet our interlocutor.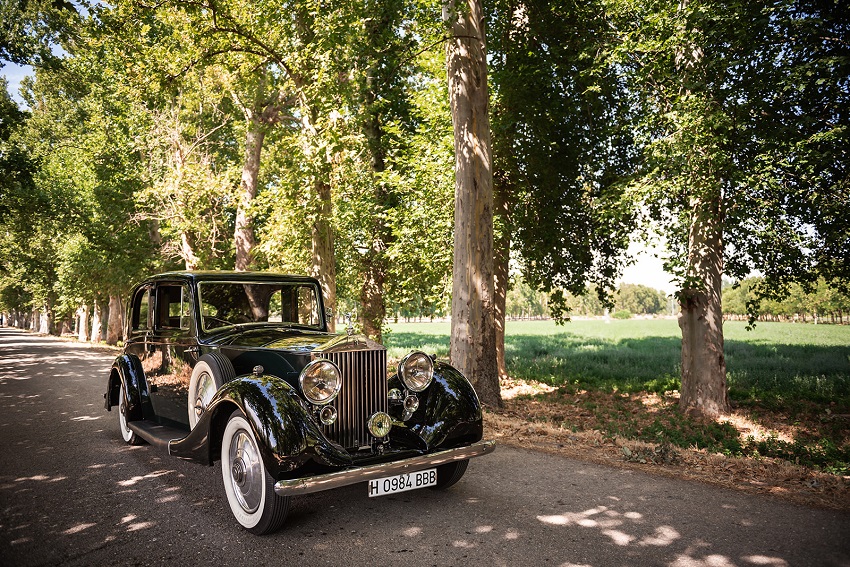 -Good morning. What an amazing car! Where are we going? 
-Hello. I thought that it would be a very good idea to talk while going in a promenade in one of our cars. This way you will enjoy, in first hand, our services. 
We find it to be a very original idea and the car is really comfortable and cozy, for we are soon going to start our interview while we are doing this pleasant tour. 
-We would like you to tell us a bit more about Iberocab. We know that it is a family company dedicated to the transport sector since 1996. Tell us, how were the beginnings and how did the company emerged? What is your story? 
It all started in a taxi. Oscar, the actual director of the company followed the family tradition and started to work with insurance companies. This way, little by little, the business started to grow until becoming today what we know as Iberocab. In 2015, when Rosa incorporated the company, the idea of renting old cars for events and events came to light. 
-Indeed, this is what interesses us the most… ! And how did you manage all those years to adapt yourself to your client's necessities? 
From one part, the transport sector is changing, especially nowadays. From the traditional taxi side that we all know about, we have the VTC licenses and our company, such as any other one adapted to the necessities and to the client's claims. 
First of all, some prefer the proximity of the taxi driver and others prefer the new distant drivers of black cars. There are two different forms which confront themselves but we hope that soon there will be a regulation that will put peace in the sector. And we have already seen drones taxi… Who knows how the line of business will be in 10 years. 
Second of all, concerning the types of classic cars that we propose, we have European vehicles, all of them very elegant and traditional. Our goal is to extend the fleet of vehicles along with the evolving of the clients claims. The last car that we incorporated to our fleet was a convertible that can be driven by the couple themselves. It is a very requested service!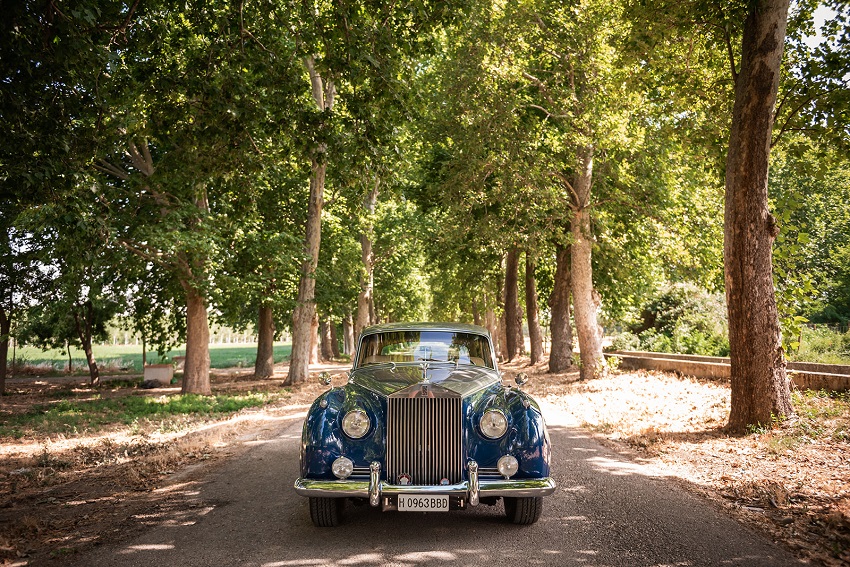 – It sounds really original. We like it… Tell us: what is the typical client's profiles who contact Iberocar? How do they ask for your services? 
We assume that we have a large array of clients. We work with different types of clients and each of our services personally adapts to their profile. When it comes to sign the contract, it is when we define all the characteristics of our services and that all clients are satisfied, which allows us to keep with a loyal clientele through the years. Signing the contract can be done at any moment of the day, since we have a 24h call center, 365 days/year. 
-This is perfect. Something else, between all your specialties are the transfers VIP, from the airport to the wedding. Which one is the most popular?
Our principal activity is the roadside assistance, the transfer of executives and time arrangement. We are ready to realize a transfer to the airport or a transfer abroad. 
Concerning the wedding department, each one of the vehicles is requested depending of various factors: the line, color of the vehicle, budget and date of the wedding. 
– Do you also offer other types of services such as sightseeing toursor other similar things? If it is the case, which type of complementary services do you offer in this case and what are your usual destinations? 
We realize sightseeing tours in Madrid, Segovia, Guadalajara and Ávila. They are the most popular destinations. We also collaborate with several touristic guides in the case that the clients need it. 
Furthermore, we also realize romantic rides in Madrid in classical vehicles. 
– Coming back to the wedding day, what are the brands and the range of vehicles that you work with for such important events? 
We dispose of classical Rolls Royce and Citroen. We also count with a convertible Hurtan. Our most popular vehicle is an amazing Rolls Royce 25/30 of 1937 which was imported to Spain 20 years ago and got in the hands of collector until Iberocab bought it. It is in perfect state of conservation, a gem of the automotive sector. 
For those looking for a classical vehicle with daring and sportive curves, we dispose of a spectacular Rolls Royce Silver Cloud II of the 50s. Its inside does not leave anyone indifferent. 
And for the most nostalgic, there are our Citroen 11, the old model of Madrilenian taxis in the 60s, conceived in the 30s but which was manufactured in the 50s. There are very robust vehicles but romantic as well. 
-I can see that you have cars for all tastes and themes. I would love to try them all! Last but not least, what can offer Iberocab to its clients that another company from the same sector cannot provide them? What makes you different and why should clients choose you? 
Like I previously told you, it's all about our closeness and our family nature. We try to answer the client's expectations, to cover any original necessity.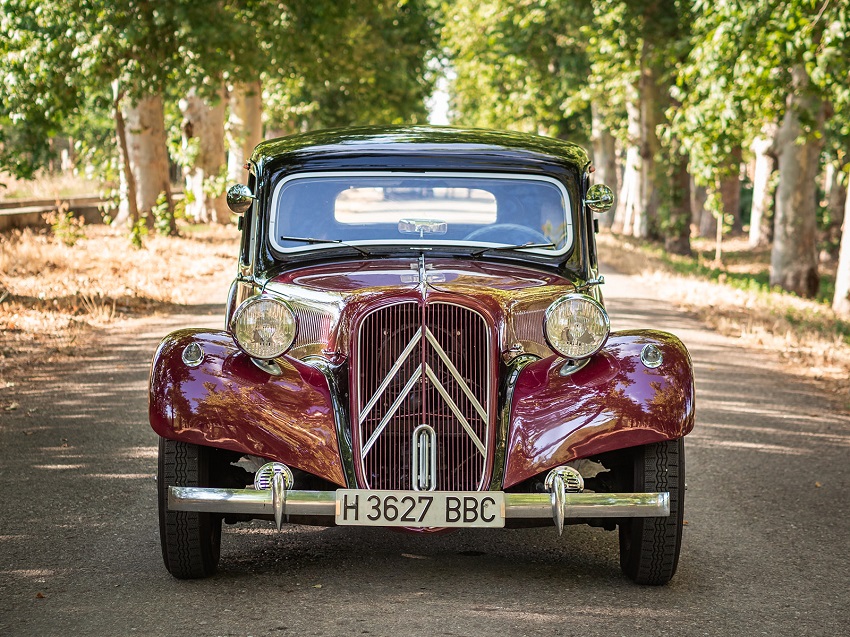 -We can testify your kindness and your closeness. Our interview ends here. Thank you really much for all of those information and for the lovely ride. It was very pleasant. 
-Thanks for your interest in Iberocab. Our little trip ends here as well.  
We sent Iberocab off while our driver, as caring that at the beginning of our trip opens the door of the car and gifts us the daily newspaper. We leave the luxurious and comfortable car, not without regret, and we observe how he elegantly moves away from us. We stay amazed, observing him, until he disappears from the road. We don't see such cars every day. 
We are convinced that the service and care that Iberocab offers is worthy of a perfect and a distinguished wedding. Without doubt, Iberocab makes a difference. 
If you too dream with such a spectacular entrance for your "Yes I do" moment, or if you want your guests to enjoy our rapid transfers, efficient, comfortable and elegant, do not doubt to contact Iberocab. They are luxe and professionalism on wheels.