A wedding is probably the most important day in the life of a couple and the celebration in which they will get more involved in their entire life… but don't be scared! Even though organizing this type of celebration requires a lot of time, patience and work, you can start organizing your wedding with the simple following steps. 
Tell it to your family and friends
After deciding to take the most important step in your life, the first thing you will probably start thinking about is how to plan your wedding. Before starting any type of preparation, you should tell your family and closest friends before starting to tell everyone else. Gather them and communicate the news to them in person to see their reaction and their happy faces when you announce it to them and start talking about how you want your wedding to be.
Write down every detail
When you start organizing your wedding and all along the process, you will start thinking about a thousand things you want for your big day. This is why we recommend you to buy yourself a journal or an agenda and to write down all the details you don't want to forget. In addition to this, you can also write down the trends or inspirations you see on the internet and believe are perfect for your big day.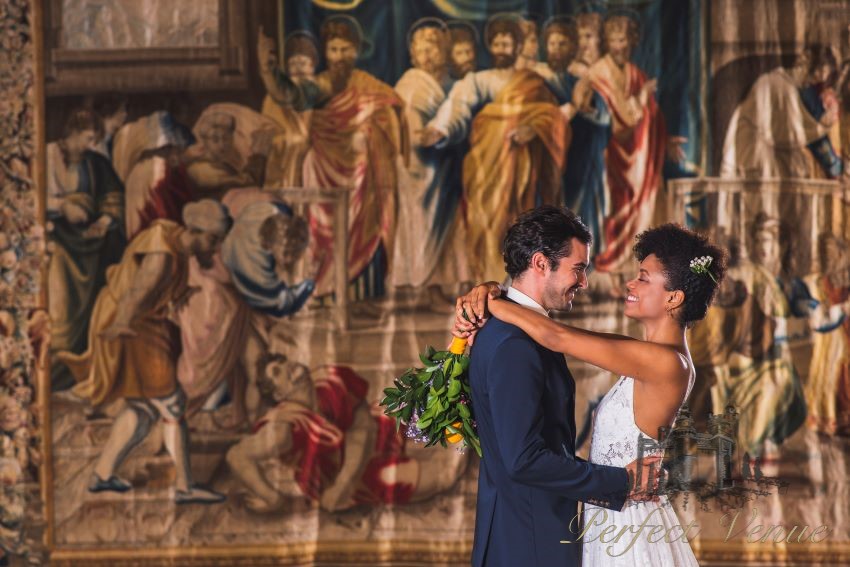 Announce your engagement
It is time to tell the great news to everyone! There are many ways to announce an engagement and none of them is better than the other, just communicate it your way and the way you like it most. Send invitations or a video where both of you appear so that the guests can see your happy face! 
Pick the date
One of the most important decisions you will have to take upon planning your wedding is choosing its date. Not only will this be the first question everyone will ask you, but you will also be surprised how hard it is to go on with the preparation of your wedding without knowing the date. 
Wedding type
It is time to choose if you're going to hold a formal, casual, o themed wedding. And it is also time to choose if you're going to have a religious or civil ceremony. In short, you have to start deciding how you want your wedding to be. A good way of deciding it is sitting down with your partner and writing down all the ideas and options for your ideal wedding.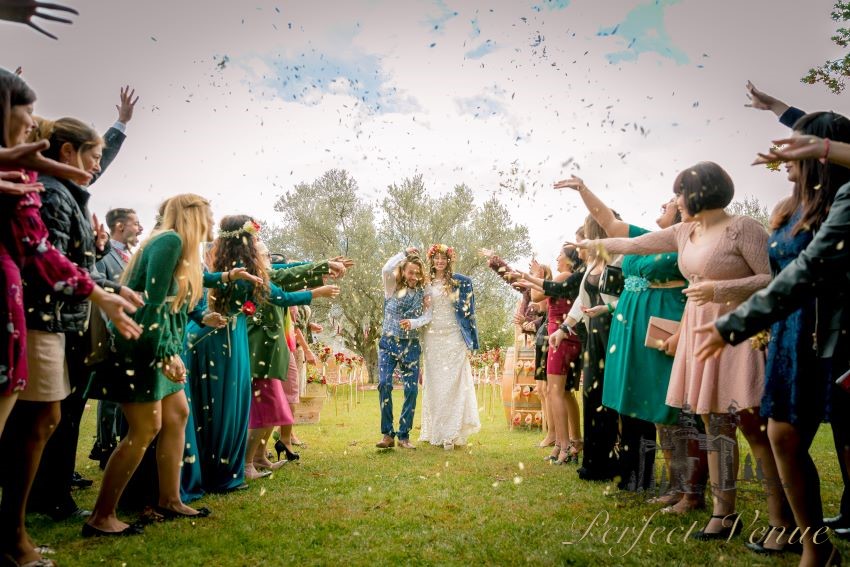 Fix the budget
Check your bank account and calculate how much you've saved, how much you can put in your wedding and how much more you can put aside for the wedding every month. Speak with your parents and ask them if they want to participate economically in the wedding and if they are going to pay specific things. Once everything is clear and revised, you'll be able to start planning your wedding according to the budget you have. 
Guests
A very important point to take into account when planning a wedding is the guests, which is the number of people attending the wedding and the point to which they want to get involved in the big day. Whilst some couples choose not to have any guests, especially if they want to have something casual, most of them tend to have a great number of them. You will also have to choose which guests will have the honor of being your bridesmaids and best men.
Choosing the space
Many venues have to be booked a year in advance, so the sooner you start looking, the better it will be for you to get the time, date and price you want for the venue in which you want the ceremony to take place. Below, you will find some propositions and exclusive venues to exchange your "Yes, I do"s in Spain: 
The Gran Melia Palacio de los Duques is an impressive hotel built in the nineteenth century, which still bears its original structure and classical style. It is located very close to the famous Teatro Real and comprises many halls with natural light and a capacity of 200 people, as well as a group of professionals which will help the couple organize every single space to adapt them to their tastes and necessities.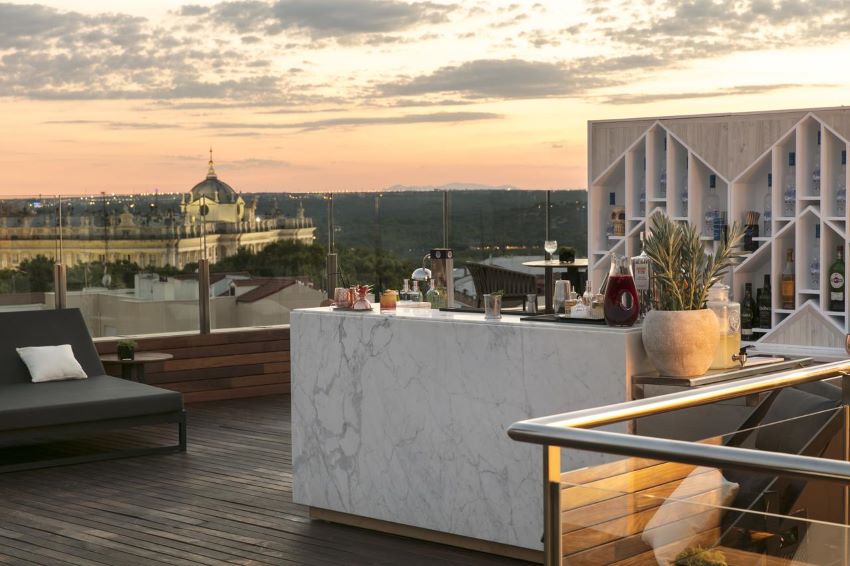 The Monasterio de Ara Christi, located in Valencia, was built in the seventeenth century. It was declared "General Interest Building" and more recently turned into one of the region's most exclusive places to celebrate all types of weddings. It offers varied original rooms in which you can celebrate your union and party after the ceremony.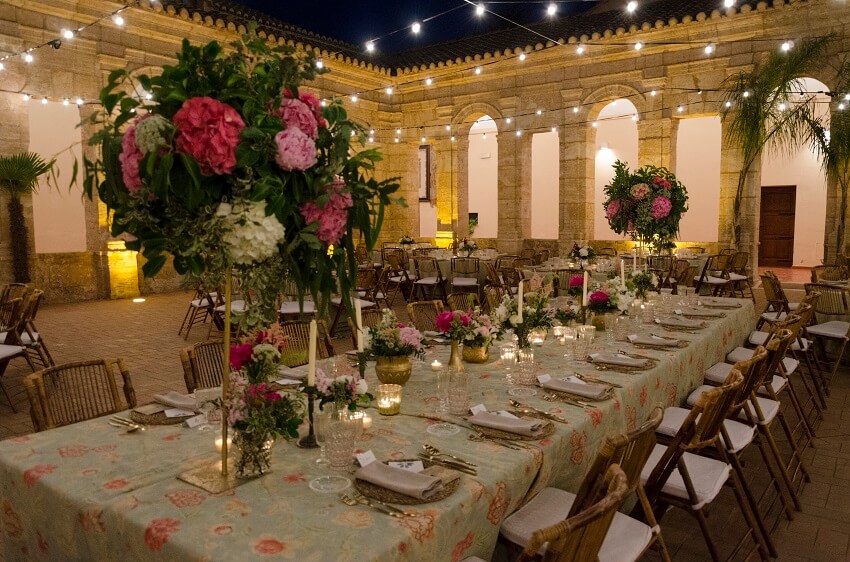 These wineries are an exceptional place to celebrate any kind of wedding or event in a dream environment and atmosphere. The venue offers many different spaces, both indoor and outdoor, to celebrate ceremonies, receptions and cocktails. They work with a catering company whose menus and dishes adapt to the necessities of the clients and their budget.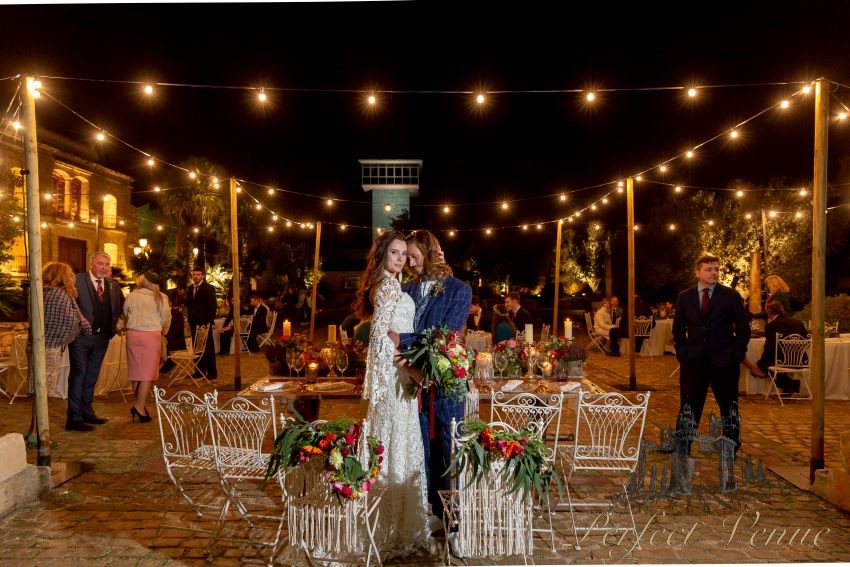 La Real Fabrica de Tapices, located in the center of Madrid, offers all the necessary commodities to celebrate any type of wedding or event. It features five picturesque rooms and a very beautiful garden completely rehabilitated and situated in the inside of the Fabrica, perfect to celebrate the reception cocktail and the party as well as the reception.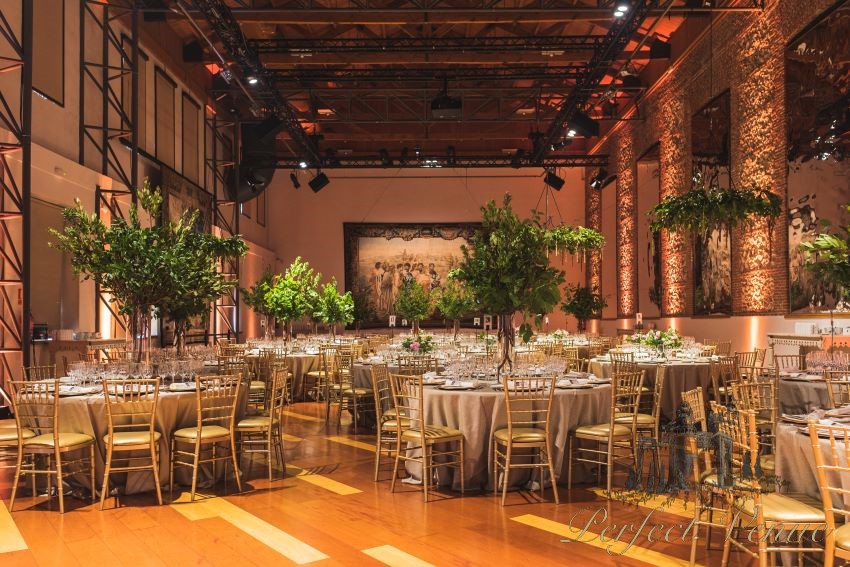 Wedding planner
Consider the possibility to contract a wedding planner, especially if you're a very busy person or if you simply feel a little lost. A professional is always a great option to help you out in the small details that you can forget to think about.
Need help planning your wedding? If you have any questions about how to start organizing everything, don't hesitate to contact us at info@perfectvenue.es We'll be happy to help!