Finding hairstyles that work with curly hair is not an easy task. Many girls don't know what kind of hairstyles to opt for on their wedding day for fear that eventually they will not work out as well as they imagined. However, wavy hair can be a great weapon to wear an original and unique hairstyle. Nowadays, more and more brides are choosing to curl their hair on purpose for this special occasion.
Make curls, drop the curls by the shoulders, opt for a semi-updo … There are thousands of ways to achieve a perfect hairstyle for your wedding! At Perfect Venue we want to help you, so we've made a selection of the best ideas for brides with curly hair. Here we go!
Tied up
You can opt for a high bun accompanied by a braid made from the roots, in such a way that the face is exposed and has great statement makeup. Another option is to collect the hair in a low ponytail leaving all the curls to fall to one side, over one shoulder.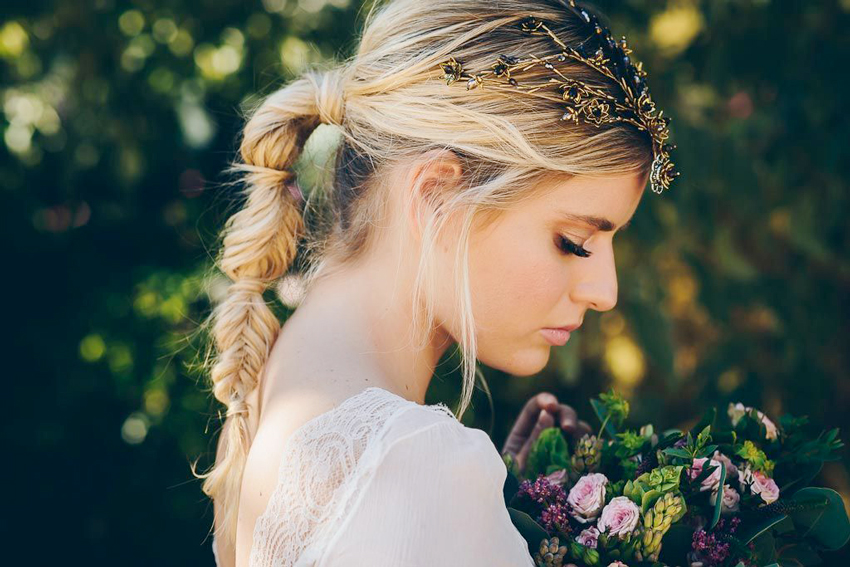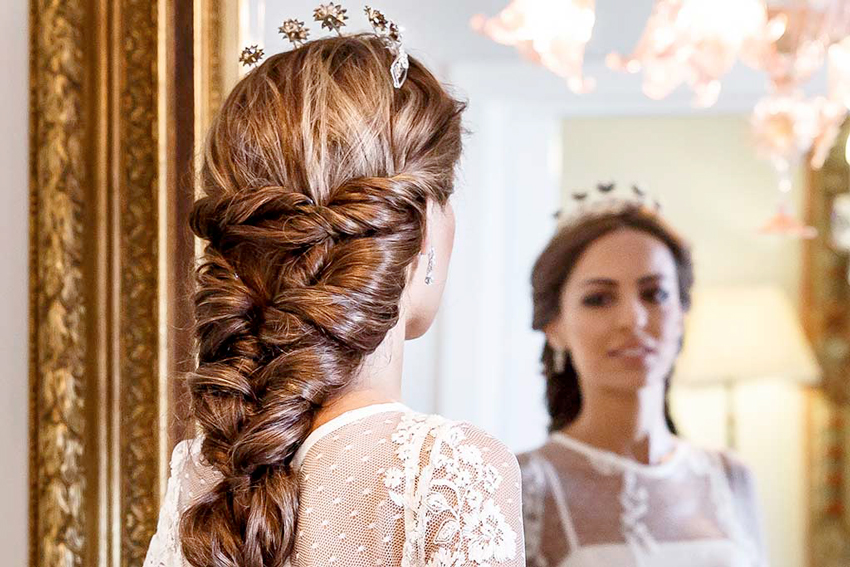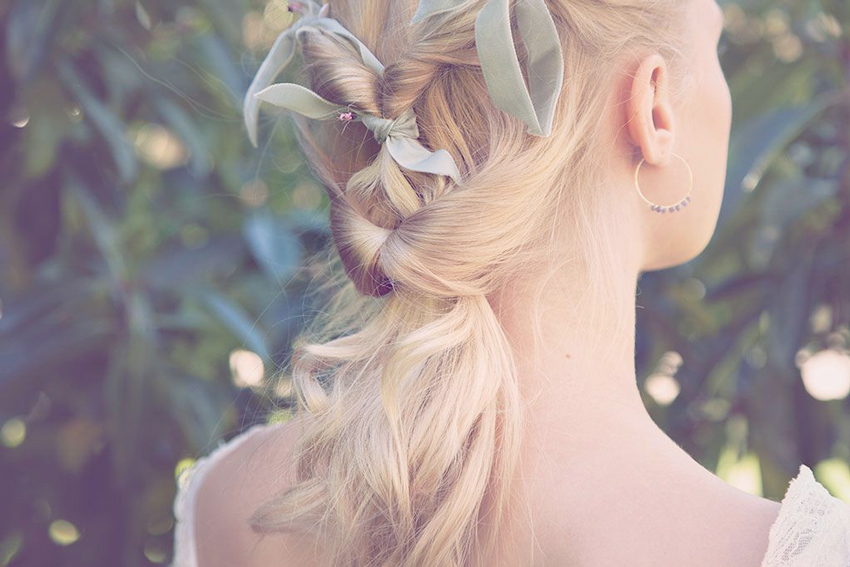 Beauty: Oui Novias / Fotografía: Daguerrotipas
You can also choose the well known updo called Loops, which consists of grouping the hair into several pigtails and then all together in a bun. An updo is also a great idea when accompanied with an accessory such as a hairpin or headband. You can go to hairdressers who specialise in weddings like Juan Carlos Hidalgo of Oui Brides, Elisa Campano of Littas and Nieves Timor to discuss some of these ideas.
Loose hair
You can also choose to leave your curls loose and accompany it with a flower. Or, you could choose to wear your hair loose and pick up the first strands with a fine braid. However, if you like to take a risk you could try out a bob cut, which consists of cutting the hair by the shoulders and parading the strands to give more movement and volume.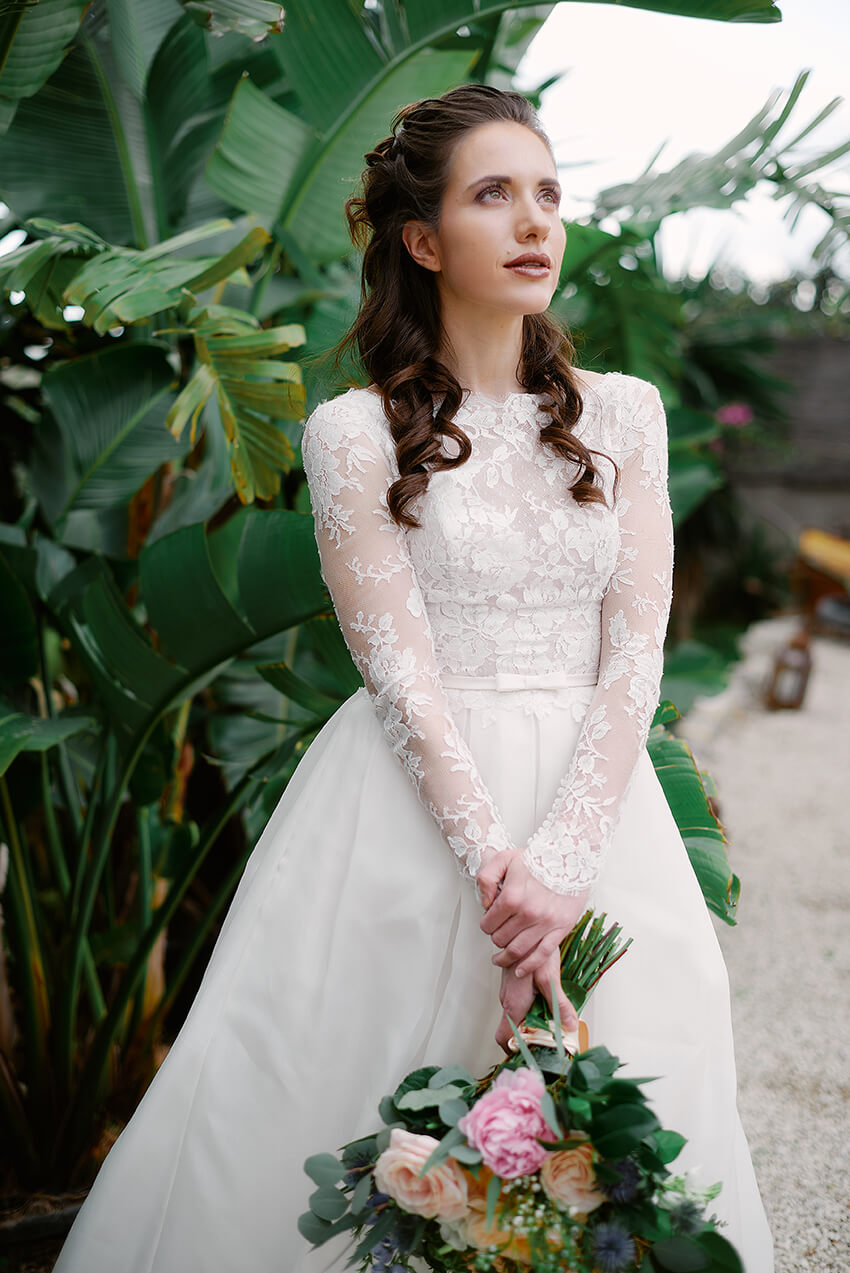 Beauty: Nelly stilist/ Fotografía: Hanna Baranava
Braids
The braids always give a romantic touch to any hairstyle and look. A side braid in pigtail fashion is a perfect option, but you can also choose to make a waterfall braid in which you drop a couple of strands behind the braid and all the others hide underneath with a hairpin.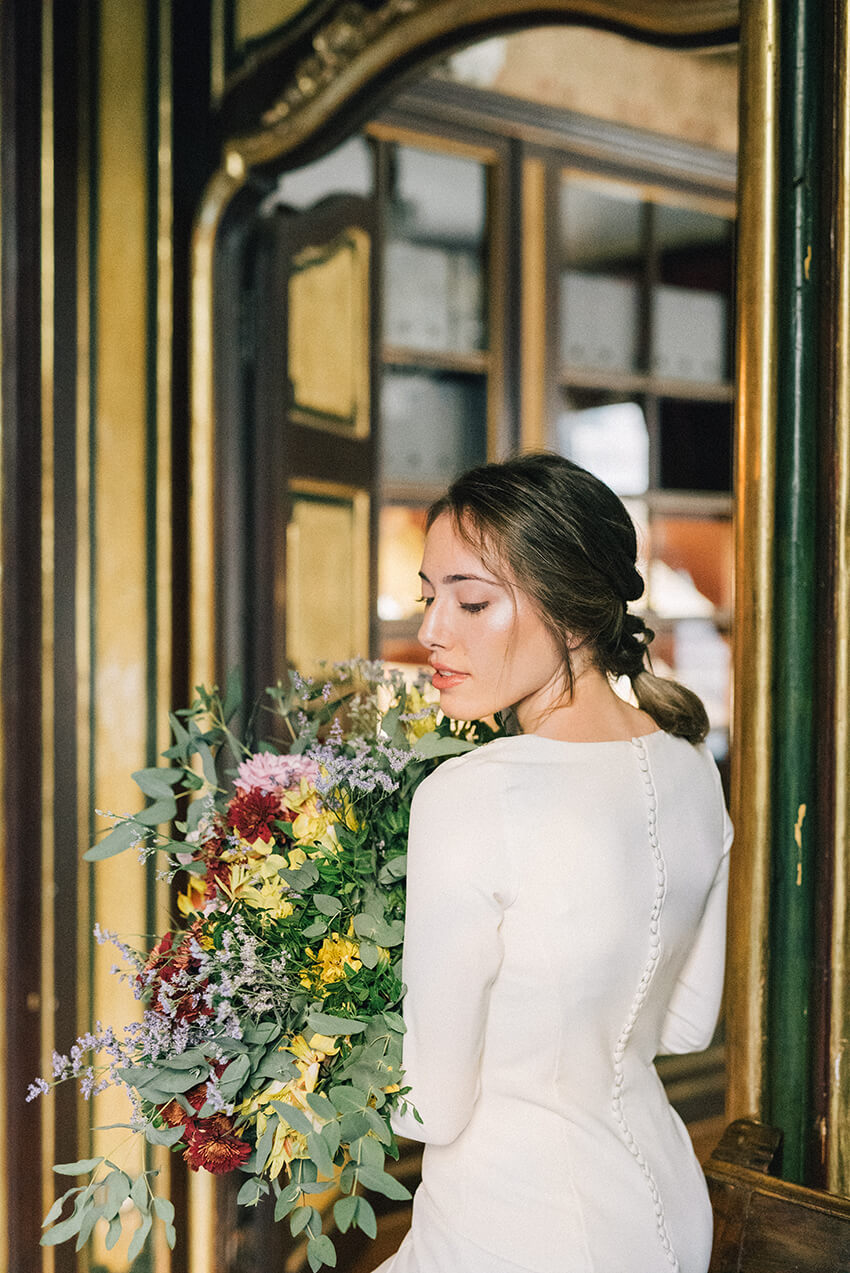 Beauty: Oui Novias / Fotografía: Olga Kobuseva
—
Do you dare with any of these ideas? If you have any questions, don't hesitate to contact us at info@perfectvenue.es We would be happy to help you! Also, don't forget that the hairdressers who specialise in weddings like Oui Novias, Littas and Nieves Timor will also help and advise you better than anyone else.