Spain has become a reference country for the MICE tourism, that is destined to all activities such as conferences, meetings or incentive trips. Madrid and Barcelona are the first in all the rankings as the best rated cities to have these types of events. The reasons ? Its amazing climate, environment, the various MICE spaces available and of course the quantity of fairs and exhibitions that take place throughout the year.
However, often enough we forget that there are many other amazing spanish cities like Seville, Granada or Valencia that are also perfect for MICE tourism for many reasons. This is why we will share our list with the best spanish cities and its best venues to organise corporate events… Let's start !
Madrid
One of the main European capitals, and now also, a firm favorite for many entrepreneurs when it comes to organizing your incentive trips or work meetings.
Why Madrid ?
For the amount of MICE spaces and fairs, such as the well-known IFEMA, where many exhibitions and tourism fairs are held. Also its incredible atmosphere and the amount of infrastructure prepared for MICE tourism are some of the essential reasons to choose Madrid.
Venues in Madrid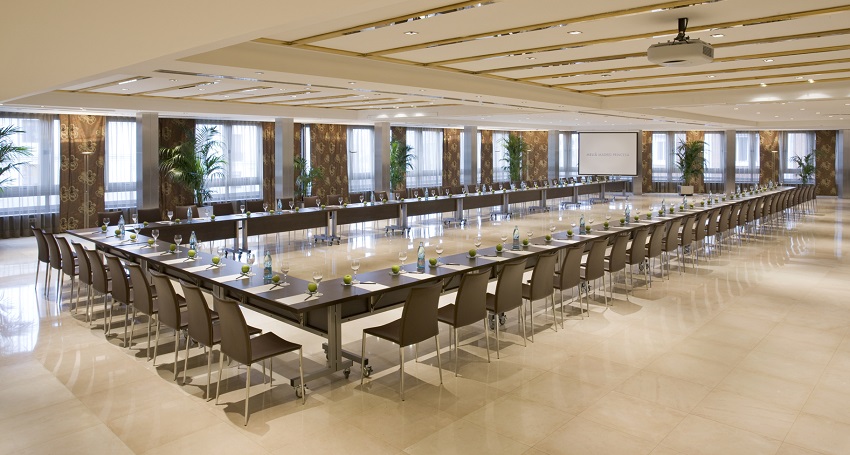 Located in the heart of Madrid, the Hotel Meliá Princesa has a large number of corporate rooms and meetings to organise work and business activities. One of its most surprising rooms are called The Level, located on floors 10, 11 and 12 of the hotel and with a great view of the Royal Palace.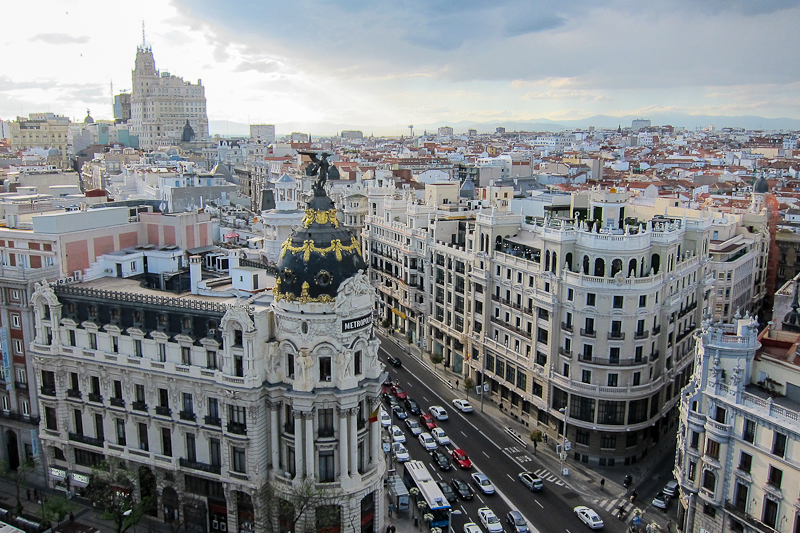 This space, located on the fifth floor of the famous Matesanz Building, at number 27 of Gran Vía, is a perfect multidisciplinary space to hold press conferences, exhibitions, training days or showrooms in the center of Madrid. The space is 300 m2 and has spectacular views and a large audiovisual equipment with the latest technology.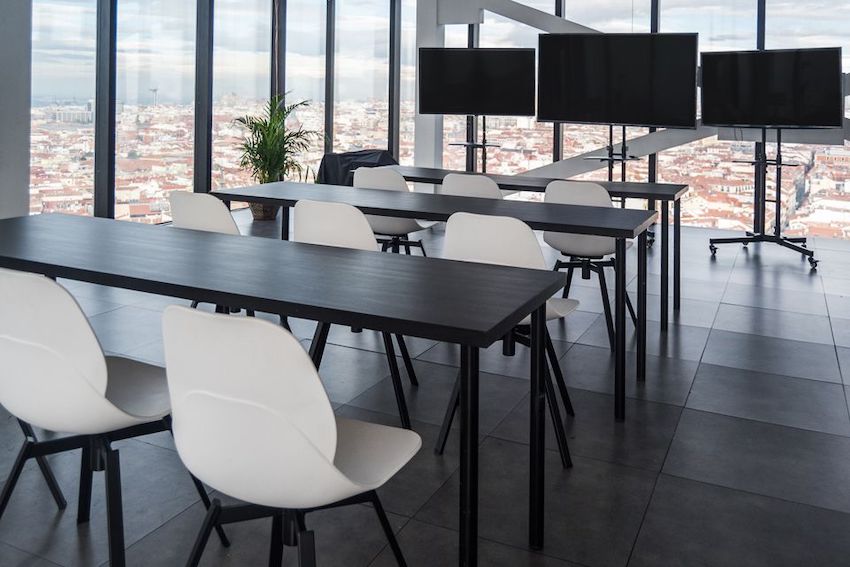 This exclusive space, located on the famous Gran Vía in Madrid, is completely dedicated to business events. The place is 180 m2 spread over two floors and an impressive terrace. Located on the fourteenth floor of the building means it has incredible panoramic views of the city.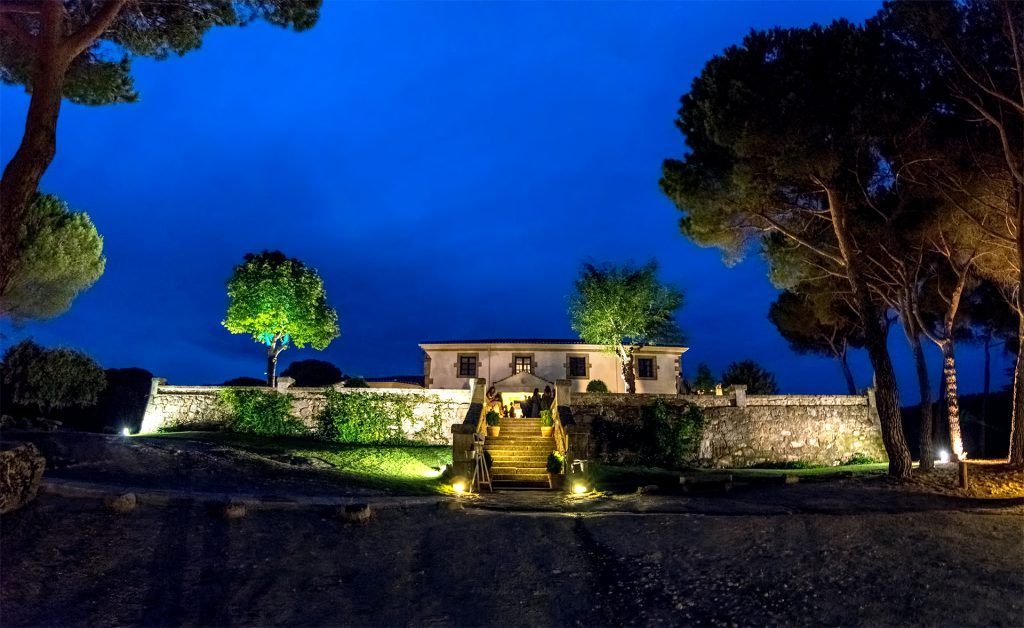 Soto de Cerrolen is a venue of the 20th century, located on the outskirts of Madrid. It is accessed through a beautiful path surrounded by ancient pines that lead you to the Main House, surrounded by a spectacular landscape of more than 400 hectares. Soto de Cerrolen has at its disposal numerous perfect spaces to carry out any kind of event inside. The house has spectacular views of the Sierra de Guadarrama.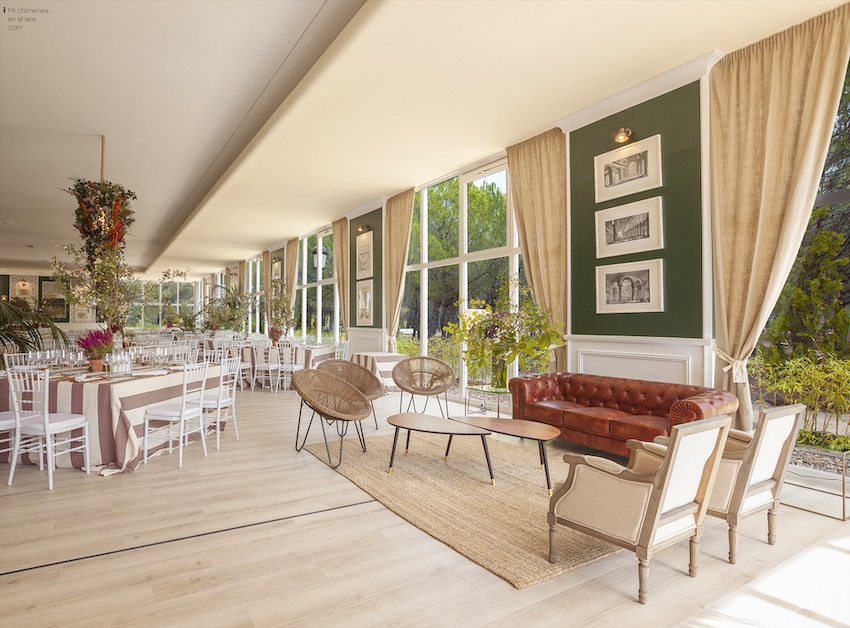 Soto de Gracia is a beautiful property in Madrid completely renovated and located next to the famous Jarama River, surrounded by a unique environment full of nature. It has several connected open spaces and halls, with an incredible natural light and a beautiful garden area.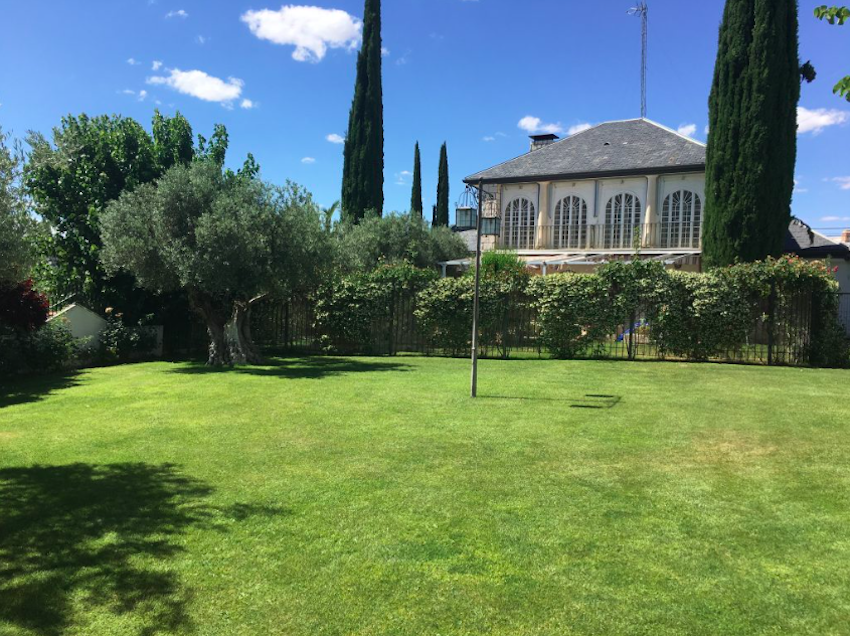 Finca Feligrés is an impressive space located in Arganda del Rey, a few minutes away from Madrid. It is the headquarters of the Cultural Association A.F.E.J, whose members use their facilities to organise events and meetings. This venue is perfect for MICE trips to the capital, as it has impressive gardens and different sized rooms.
Barcelona
Barcelona is the sixth largest city in the European Union. It is located on the shore of the Mediterranean Sea, about 120 km south of the Pyrenees and the border with France. Currently, it is recognized as one of the major global cities for its cultural, financial and touristic importance.
Why Barcelona?
Barcelona, the other major MICE city in Spain, has the best leisure and cultural offer in Spain. It has a large number of spaces and hotels exclusively for business and very well connected to other countries.
Venues in Barcelona
Factory 103 is a coworking space located in Barcelona of more than 1000 m2 where you can create, innovate and inspire. The main space is a design room that fuses attitude and comfort, where you can work in a different environment, organise your event or simply relax and have a coffee. It has a kitchen with state-of-the-art equipment and a room equipped with a projector and a table for you to gather with your colleagues.
The Castell de Tous is located very close to Barcelona. This incredible building with more than 1,000 years of history was renovated in 2017, however it maintains its authenticity, its architecture and a small winery. It has capacity for 200 people.
The Cavaller de Vidrá, built in 1787, is considered one of the most important buildings in Catalonia. Very close to Barcelona and Girona, it has a great historical value and a large number of spaces, both indoor and outdoor, and incredible garden areas where you can rest and relax.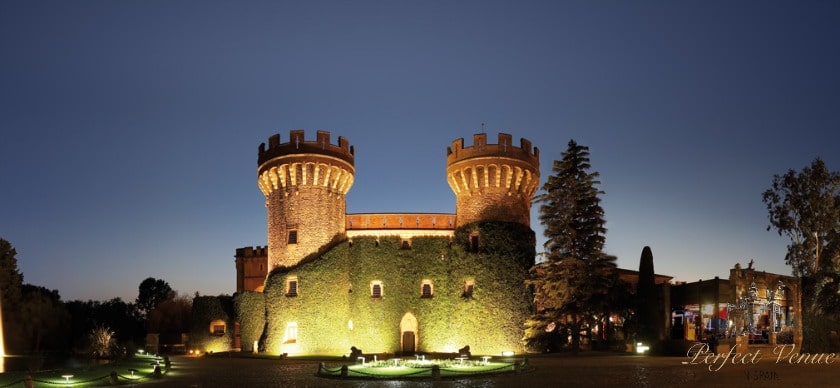 The famous Castell Peralada, declared an asset of tourist interest, is not found in Barcelona, but in Girona. However, we recommend this option for all those who want to be close to the well-known Costa Brava. This beautiful castle is part of the Peralada Resort, an oasis of leisure with a five-star hotel, a casino and an incredible gastronomic menu.
Valencia
Valencia is the third most populous city and metropolitan area in Spain, behind Madrid and Barcelona. Its historic center is one of the largest in Spain, with approximately 169 hectares, and thanks to its historical heritage, it is one of the cities with the highest influx of national and international tourism.
Why Valencia?
The Valencia Community is another part of Spain very focused on this type of events. It has cities with large infrastructures for this and very good communications, both with the rest of Spain and with the main European cities.
Venues in Valencia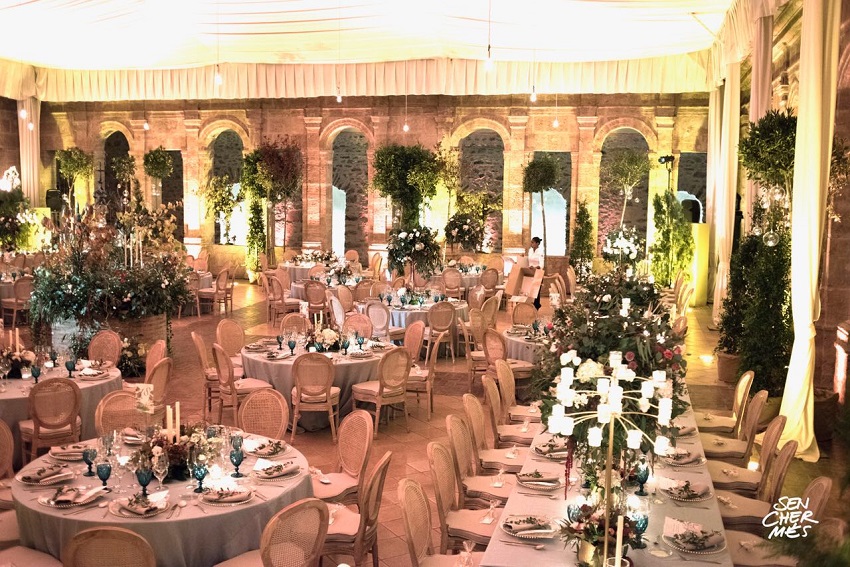 This ancient monastery was built in the seventeenth century and in recent years it has become one of the most exclusive venues for events in Valencia.
The complex is surrounded by a fully landscaped area and six exclusive spaces inside perfectly adapted to the tastes and needs of customers.
Bodegas Francisco Gómez is an incredible estate located in Alicante, with more than 3,500 hectares of land, surrounded by vineyards and nature. If you choose this site as your MICE space you can organise different oenological activities, visit its wineries and taste its wines.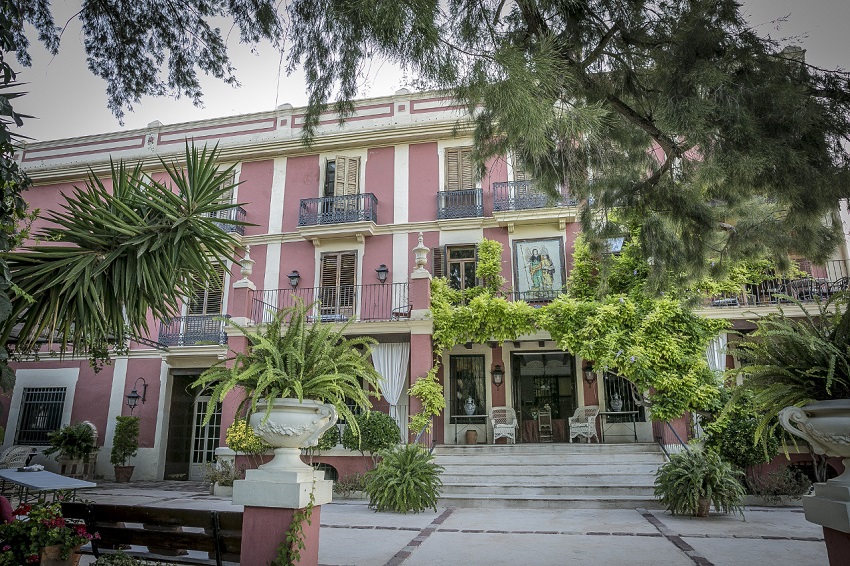 Villa Delia is an incredible property located in the municipality of Picanya, just 6 kilometers from the center of Valencia. It has several spaces, English gardens, ponds and forests full of vegetation. A perfect option for your MICE tourism trip.
Andalusia
Seville, Granada, Malaga, Cordoba … Andalusia has some of the most beautiful cities in Spain. This region is one of the most populated in our country and with the greatest cultural heritage. 
Why Andalusia?
Andalusia is, most likely, the great unknown region in Spain. And, although no one doubts its beauty and its impressive monuments, in terms of MICE tourism it is still not very exploited. It is a region full of contrasts. There is both the beach and the sun but also snow. It has exclusive MICE spaces and a great gastronomy.
Venues in Andalucía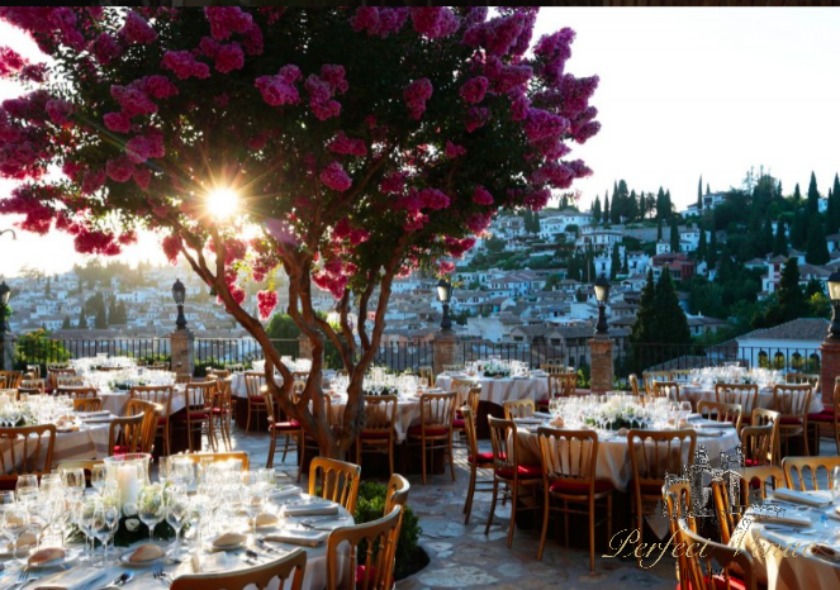 Carmen de los Chapiteles Restaurant is located in Granada, next to the famous Alhambra. It is a perfect place to celebrate a dinner or a business lunch, it has different areas such as its halls, gardens and gazebo where you can enjoy a unique view of the city.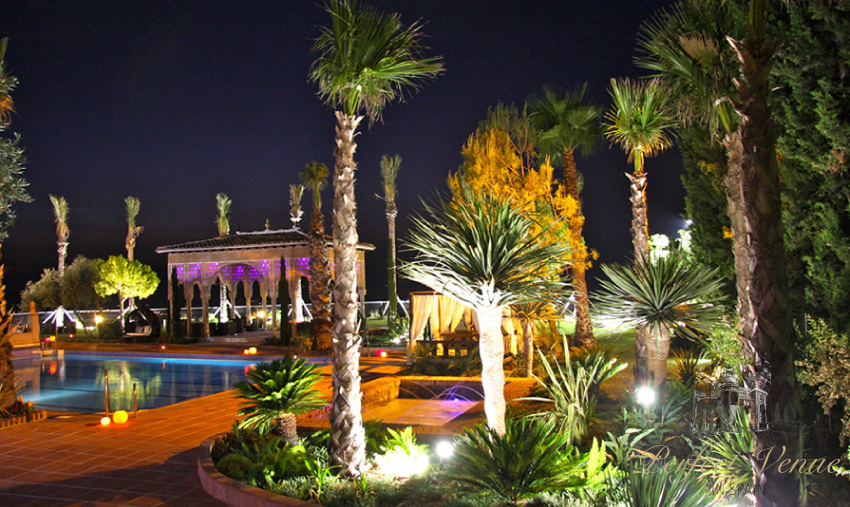 El Mirador is a beautiful hotel located in Alhaurín el Grande, in Málaga. It is a building with a lot of history, thanks to its medieval and Arabic architecture. As for its gastronomy, its restaurant offers a traditional fusion cuisine with Andalusian cuisine and. One of the most spectacular places it has is the Alhambra Terrace, a relaxing space with a swimming pool, completely renovated and with beautiful views.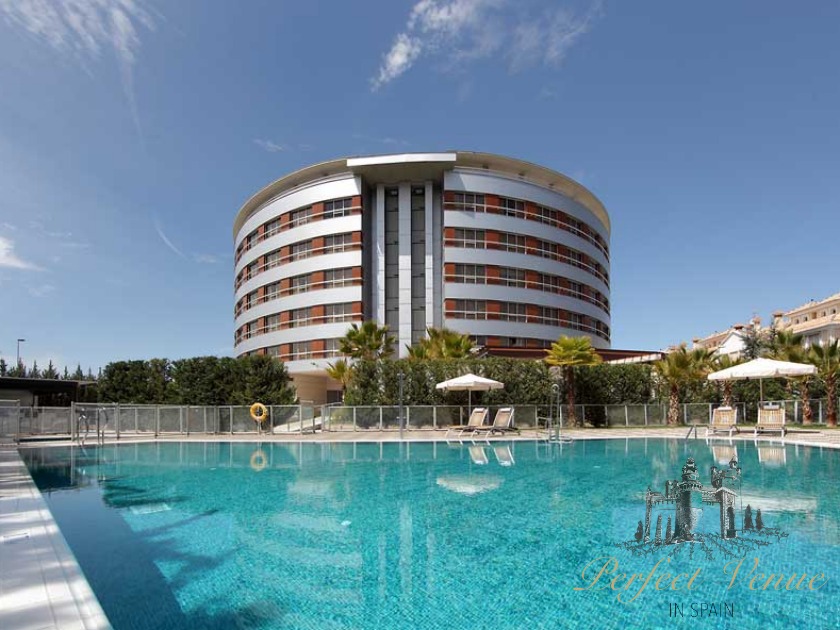 Abades Nevada Palace is located in the new residential area of Granada and a few minutes from the city center. Its proximity to the sports stadiums and the road to Sierra Nevada make this hotel the perfect choice.
It has 900 m2 of open rooms, with a maximum capacity for 1,250 people. It has a convention center and multipurpose rooms equipped with the latest technology, as well as functional rooms for celebrations of congresses, conferences, meetings and exhibitions.
Balearic Islands
The Balearic Islands are formed by Mallorca, Cabrera, Menorca, Ibiza and Formentera, with a total territory of 4,992 km². These islands have some of the most beautiful beaches and bays in Spain.
Why the Balearic Islands?
The Balearic Islands are always a perfect destination for any occasion, either to spend a weekend with friends or with your work colleagues while making it compatible with work meetings. Its beaches and incredible weather are essential to rest and recharge batteries after a hard day of work. 
Venues in the Balearic Islands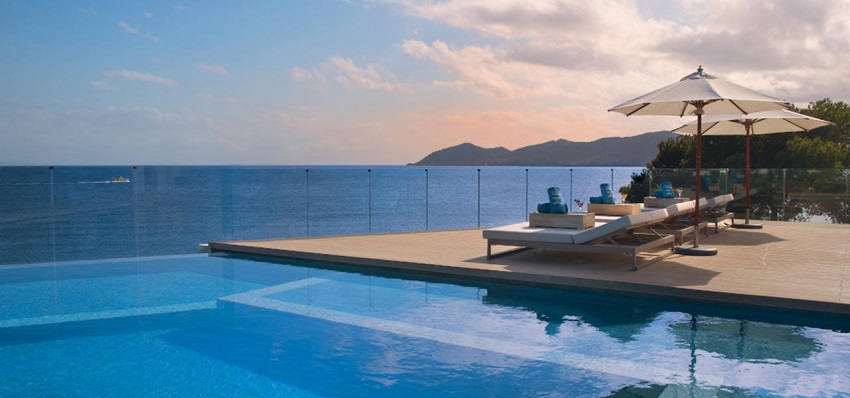 ME Ibiza is a fantastic hotel located on the S'Argamassa beach in Santa Eulalia in Ibiza. It has a wide variety of corporate spaces in which you can organise business meetings, but also many others in which you can relax. For example, its Radio Rooftop Bar space is one of the most impressive in the complex, it is a place with 360º views over the Bay.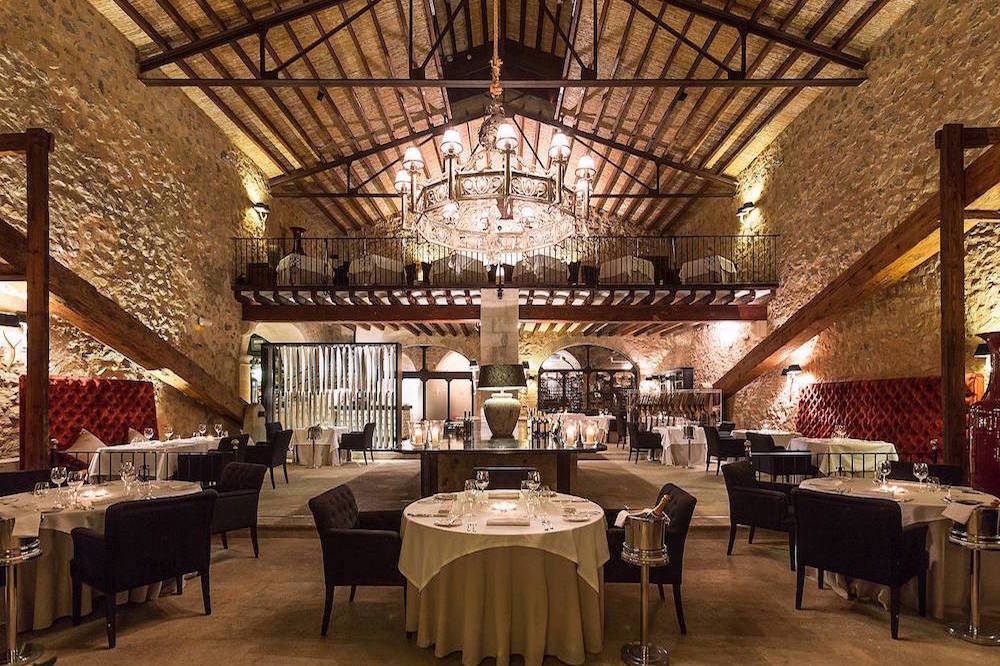 The Hotel Gran Son Net is located in the famous Sierra de Tramuntana, very close to the center of Mallorca. This complex has all the amenities to make any type of MICE event inside, as well as a wide variety of spaces, swimming pools and its own restaurant.
Have any of our proposals convinced you? If you are organising an incentive trip for your company or are looking for a  MICE space for meetings or conferences, do not hesitate to visit our website with the most exclusive places in Spain, or contact us through info@perfectvenue.es. We will be happy to help you!