A wedding in Mallorca
Have you always imagined celebrating your wedding in Mallorca, with the sea as the backdrop and an unbeatable climate? If this is the case, you will love this beautiful suggestion that we will show you next. Our last photoshoot took place at Maxime Restaurant, one of the most exclusive in Mallorca and a perfect venue for celebrating the most important day of your life with spectacular views.
For the ceremony, a relaxed setting pastel colours was created and for the decoration they opted for putting vases and candles in each venue. Although, the great star of the day was, without a doubt, the cortaderia, tall duster plants ideal for giving a romantic and original touch to the venue. Whilst, for the banquet part, the tables were decorated with a large quantity of bottles, warm coloured flowers and plants.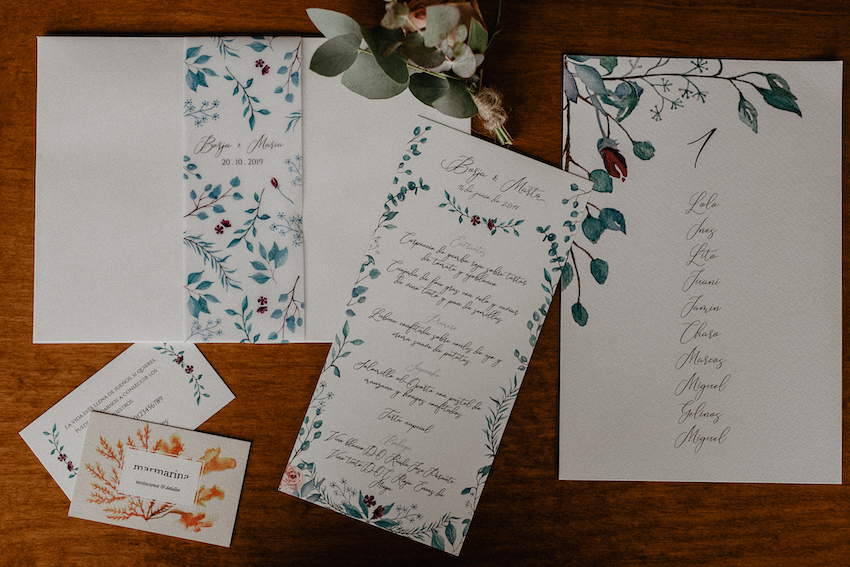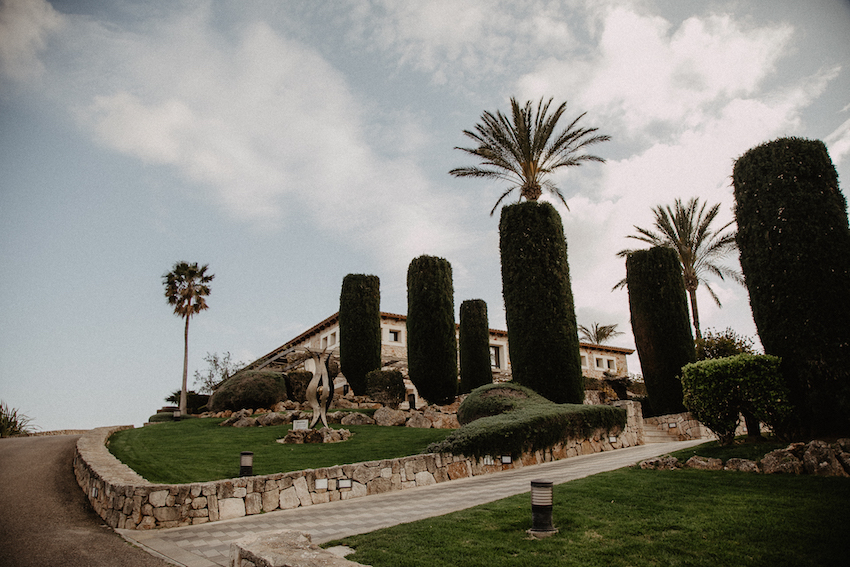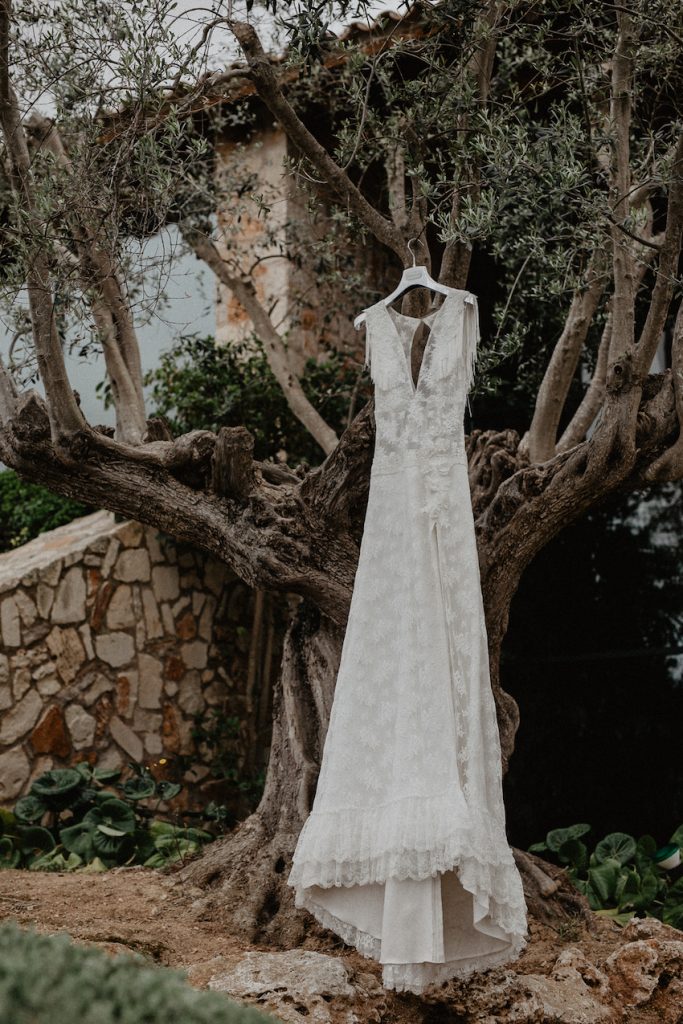 Flowers // Brides dress // MUAH
When it came to the styling, done by Aguasanta Peluqueria, the bride had natural makeup in earthy and pinky tones, and for her hairstyle a bubble ponytail which is one of the greatest trends of the season. On the other hand, the bride wore an impressive romantic style dress from Somnis Mediterranis, where the lace and sheer materials stood out the most. Whilst for the bouquet, by DeBlanc, its silver flowers gave it character and it was small sized and natural.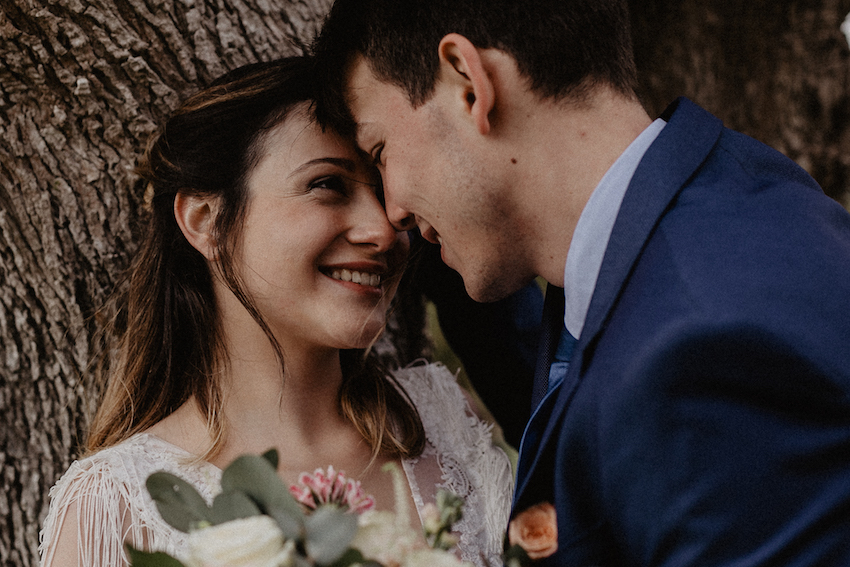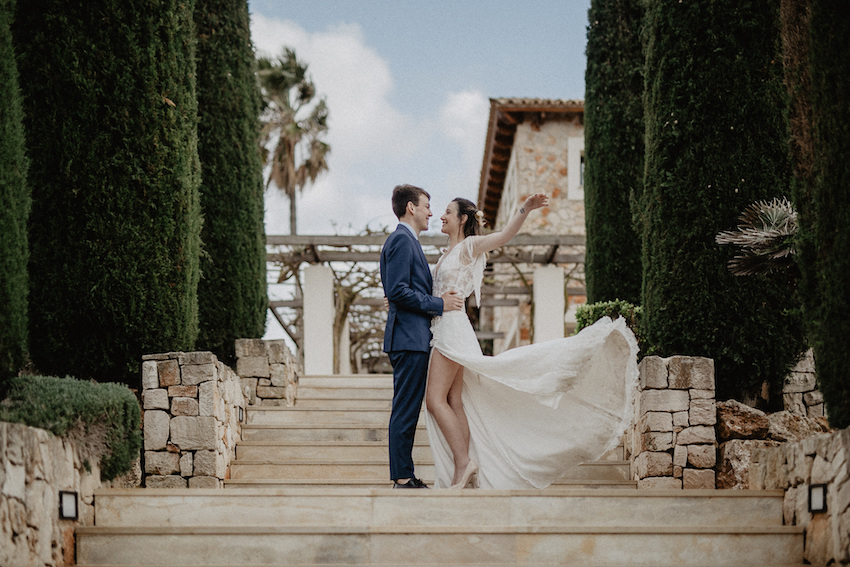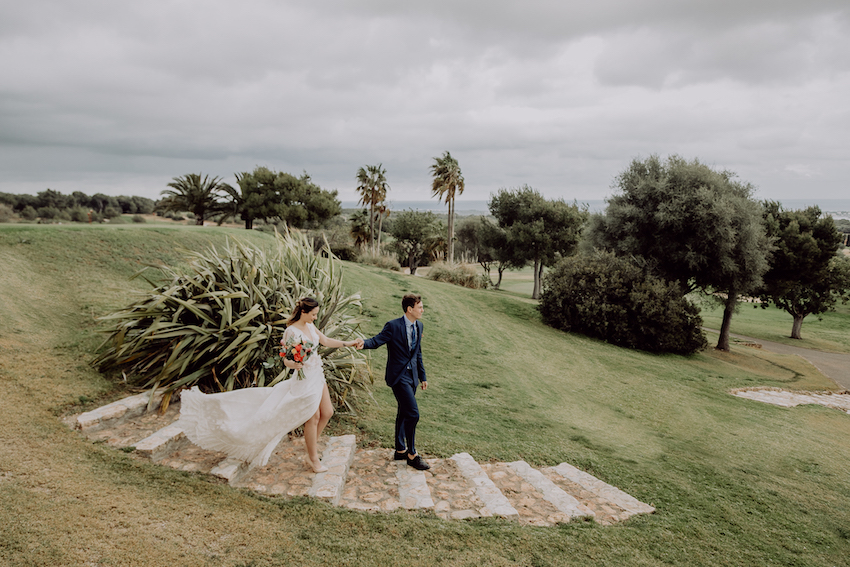 All of this happened, with a spectacular backdrop of the sea and in one of the many spaces that Restaurant Maxime has, located in an extraordinary surrounding that all of the guests will fall in love with.
The wedding team:
Venue: @restmaxime  // Photographer: @aiceeweddingpictures    // Florist: @deblancyourinspiration // Dress:  @somnismediterranis // MUAH: @peluqueria_aguasanta  // Models: @vallespirmimi & @daviidlorenzo //  Coordinator: @wedding_del_mar // Invitations: @marmarina_oficial // Wedding Planner: @nataliaortizwed