If you have ever travelled to Mallorca, you will have seen firsthand that its warm climate, the turquoise blue waters, its coves, its environment and the exquisite cuisine of the island make it a unique place in the world. Precisely because of that magic that it gives off, it has become one of the preferred destinations for both Spaniards and foreigners to say 'I do'.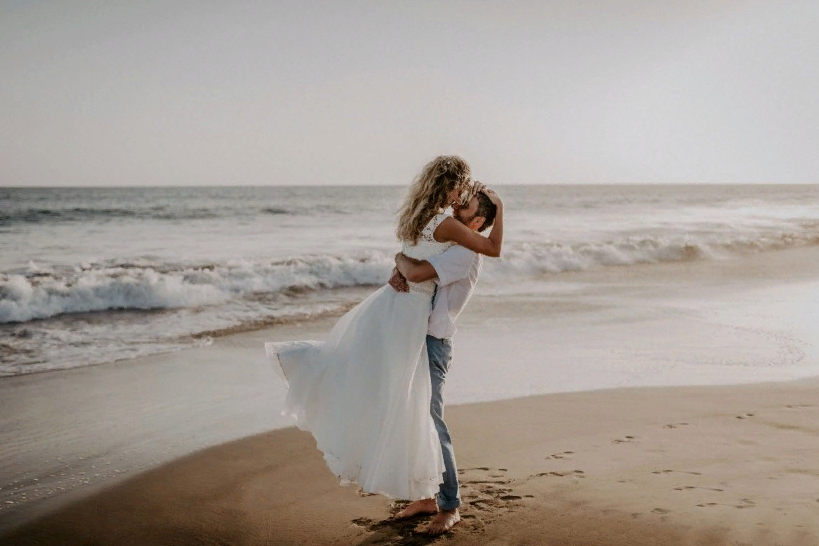 Photographer: Aljosa Petric
Do you want to celebrate your wedding in Mallorca? Don't worry! At Perfect Venue we have designed a practical guide so you have everything you need to know about to organise your wedding in Mallorca. What are the best dates? How to choose the right place? How to travel there? Here we go!
Legal or symbolic wedding
The first thing you should keep in mind is the type of wedding you want. Legal or symbolic? If it is legal you will need a series of specific documents for foreigners that you must take into account. In this post we will tell you the procedures that you have to carry out to get married in Spain.
How to travel there
Mallorca has an international airport known as Son San Juan, located 8 km from the center. Very well connected, it has a highway, urban bus lines and a tram line from the airport to Palma de Mallorca.
Choose the right dates
If you decide to marry in Mallorca you must choose the dates on which to celebrate your big day very wisely. You have to take into account the climate of the Balearic island, since the summers are very hot, sometimes even overwhelming. On the contrary, the winters are long and cold.
The temperature throughout the year can be between 5 ° C to 31 ° C and rarely drops below 1 ° C.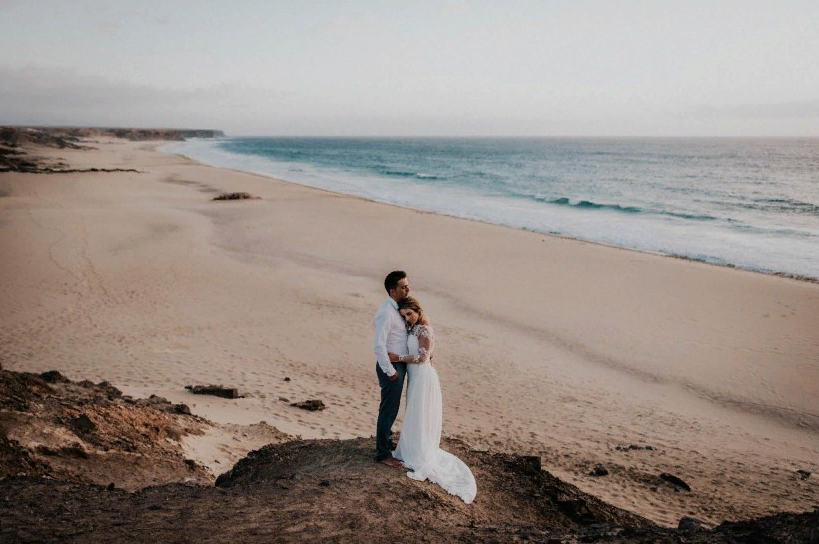 Photographer: Aljosa Petric
Venues
The choice of venues is probably the best part of organising a wedding. In Palma de Mallorca two perfect venues to live a fairytale wedding are the Jardines de Alfabia, a house from the Arab period with views of the Tramuntana mountains. You can also choose Villa Do Doblons, a stately villa built in the sixteenth century and completely refurbished.
Another option is to choose one of the coves or impressive beaches that Mallorca has and decorate according to the taste of each one. Flowers, white armchairs, arches… Everything you want!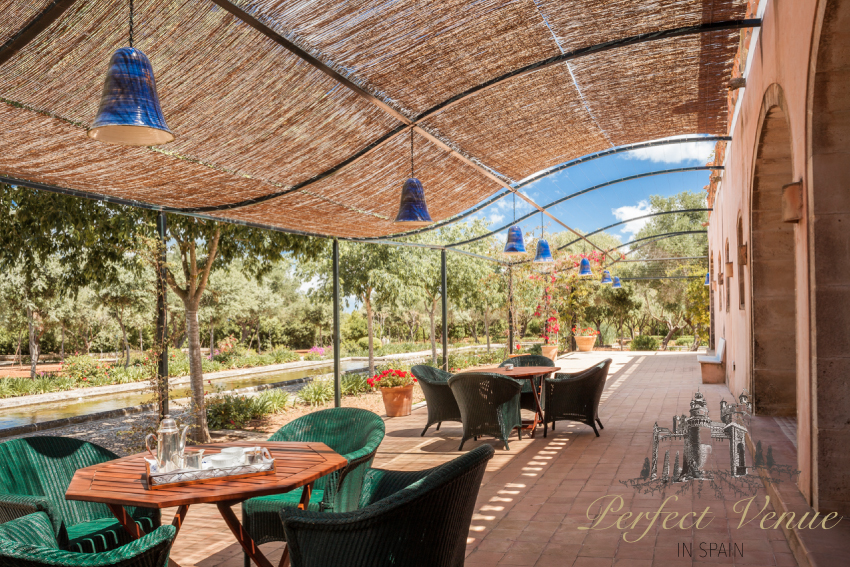 Accommodation for guests
Ideally, the accommodation is close to the ceremony venue, or even better, both the wedding and the accommodation are in the same place. This way you save on expenses and transport.
However, if this is not the case, the vast majority of venues have collaborations with different hotels so that, once the wedding is finished, they will be transferred to the accommodation.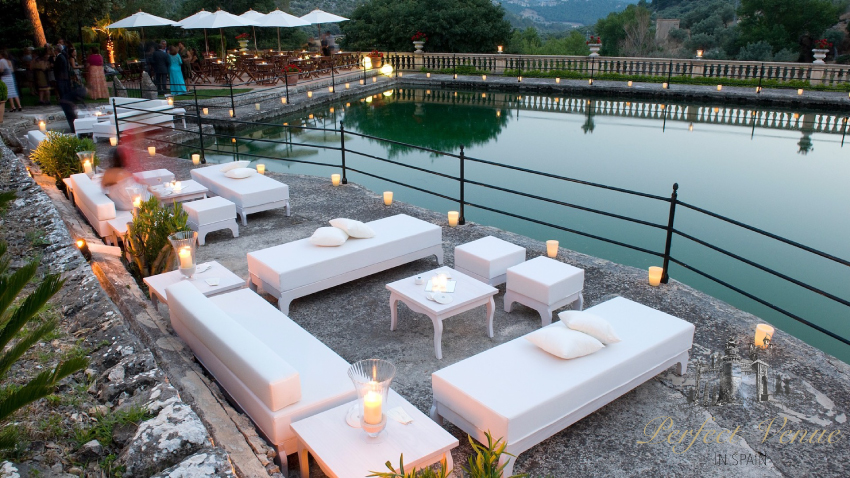 What to do in Mallorca
In addition to enjoying a wonderful wedding, choosing Mallorca as a destination is a great idea to take advantage of the journey and discover the island.
Are you daring enough to observe it from above? Enjoy a flight through Mallorca to see its spectacular landscapes and sunset from up high.
You can also opt for a horseback ride or rent a boat and enjoy its seas.
Have you taken note? Hopefully our brief guide to getting married in Mallorca has helped you. If you need more information or have any questions, write to us at info@perfectvenue.es .