The wedding in Barcelona of Maria and Igor was a very special and original day. This Russian couple was officially married in Russia and, after the wedding, decided to enjoy a great honeymoon around Europe by boat. One of the destinations was Barcelona, where they decided to celebrate this romantic wedding in Mas Solers estate.
The couple got ready on the boat accompanied by their son, a very emotional and fun moment.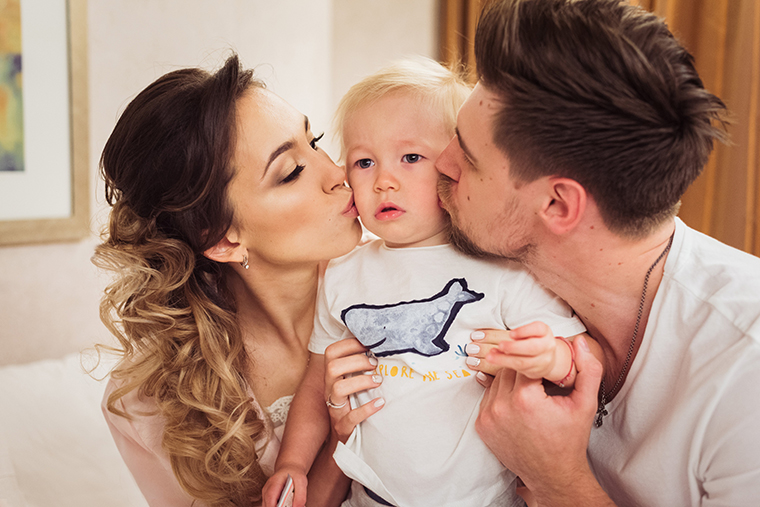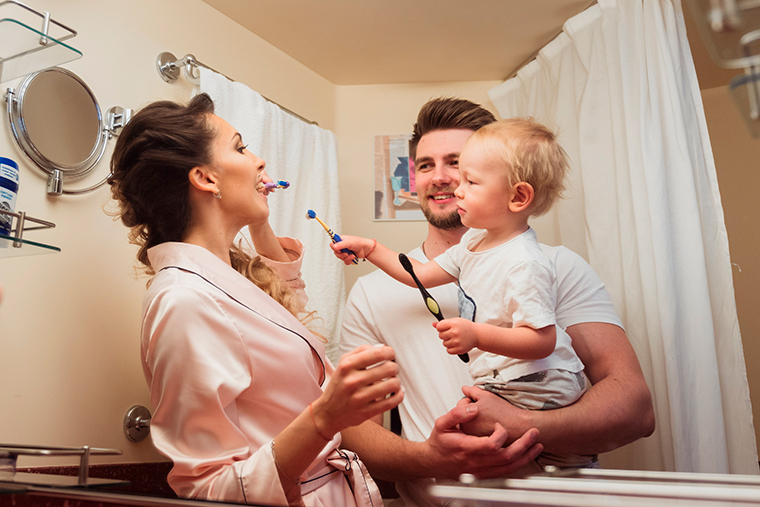 Maria wore a beautiful lace dress and base in nude, with an skirt in tulle as a trail. Igor could not be more elegant with his blue suit with red stripes, matching his tie and vest.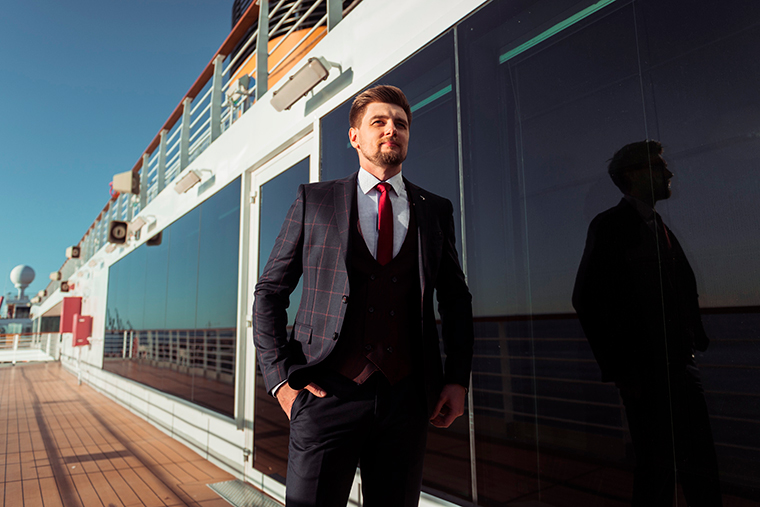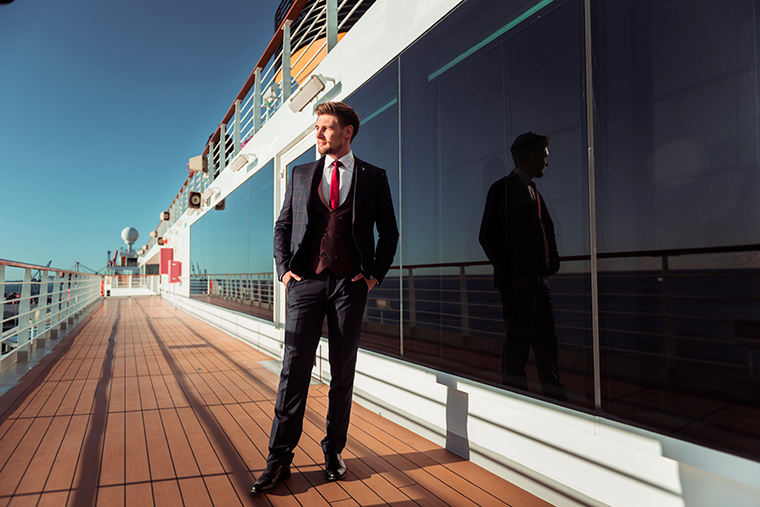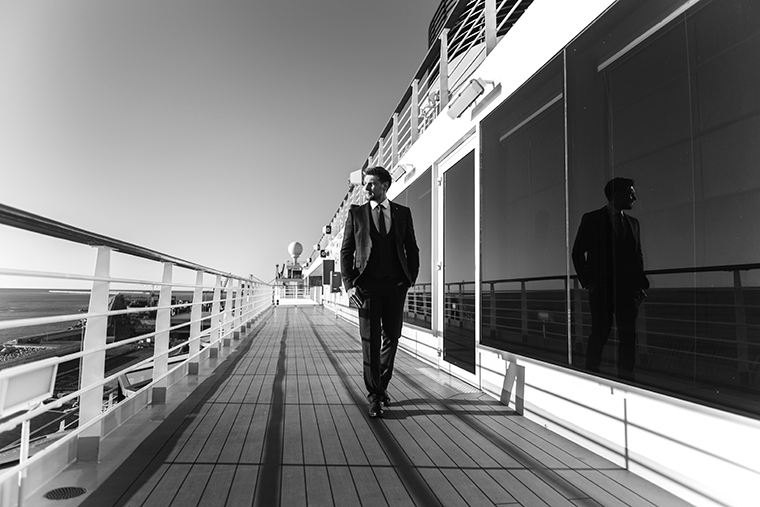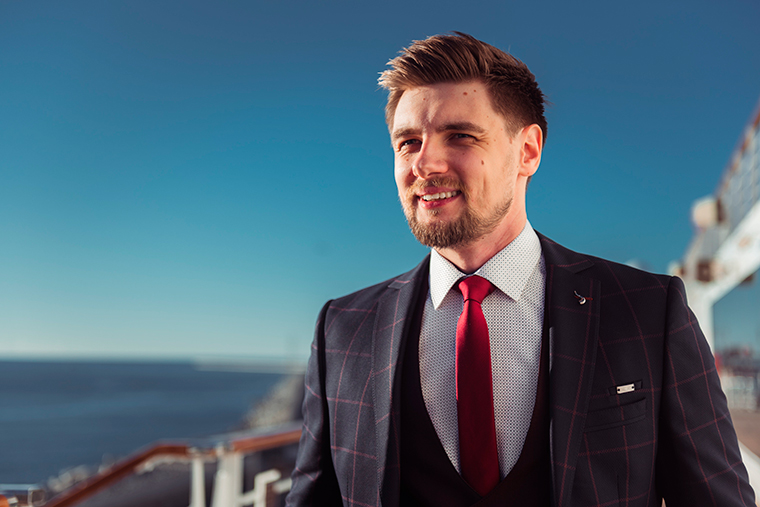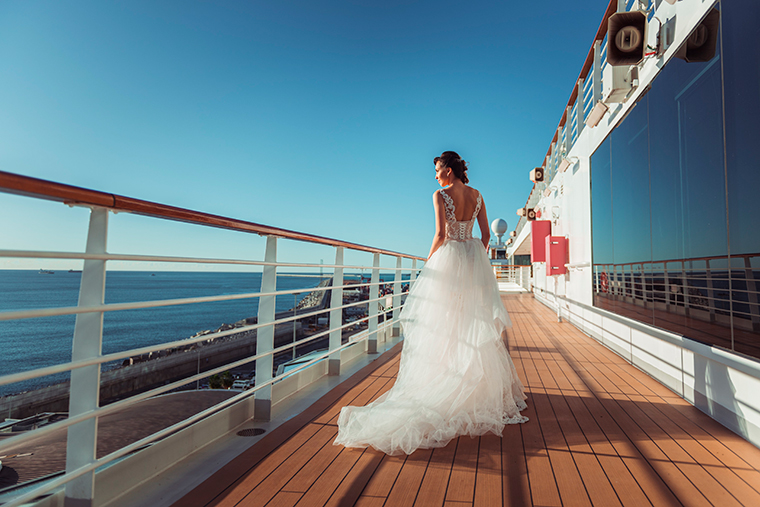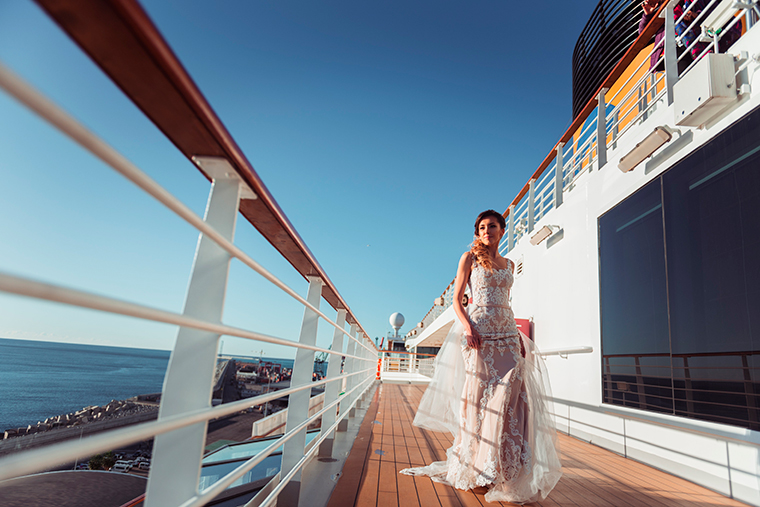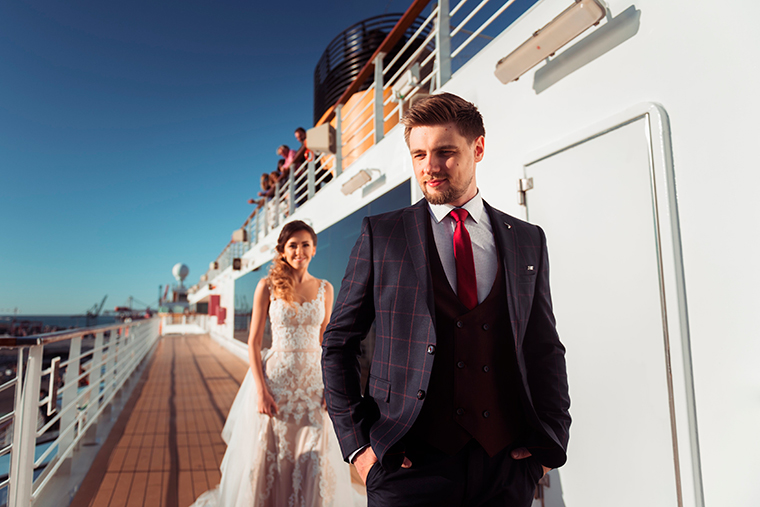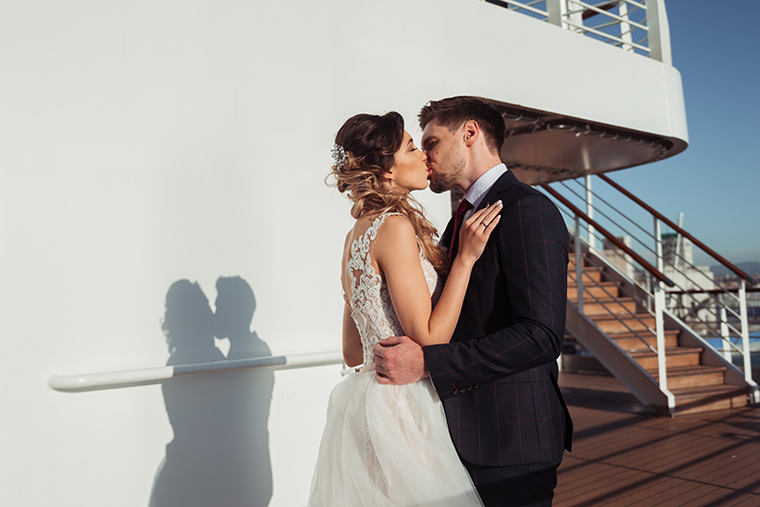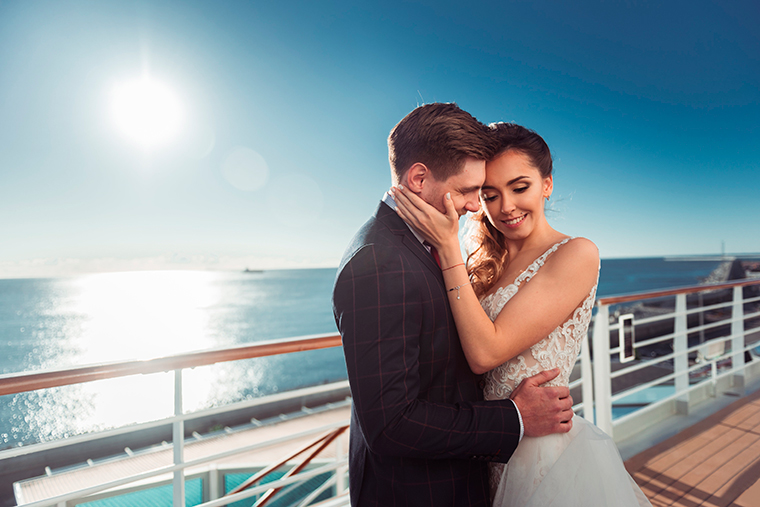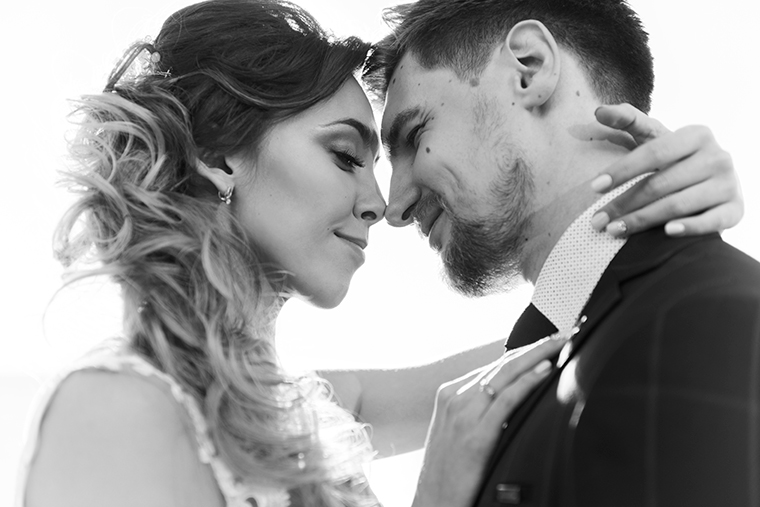 They celebrated the ceremony of the wedding in Mas Solers Estate, a beautiful Renaissance style estate surrounded by nature and located half an hour from Barcelona. The decoration of the ceremony was in beautiful bright colors.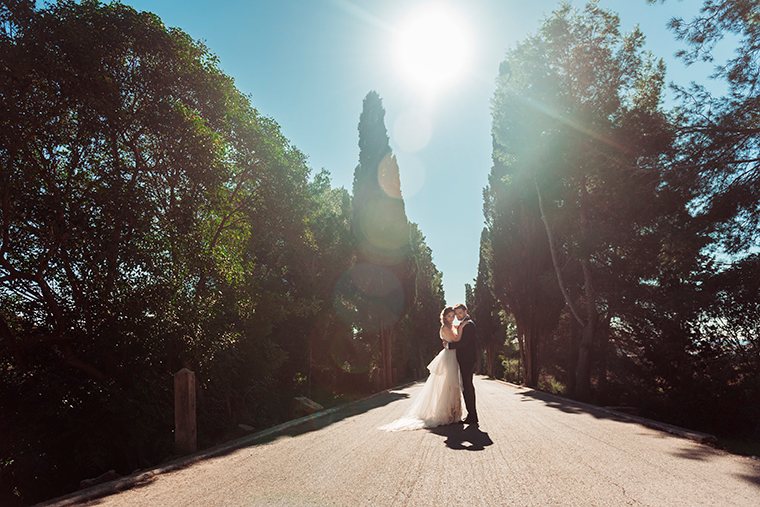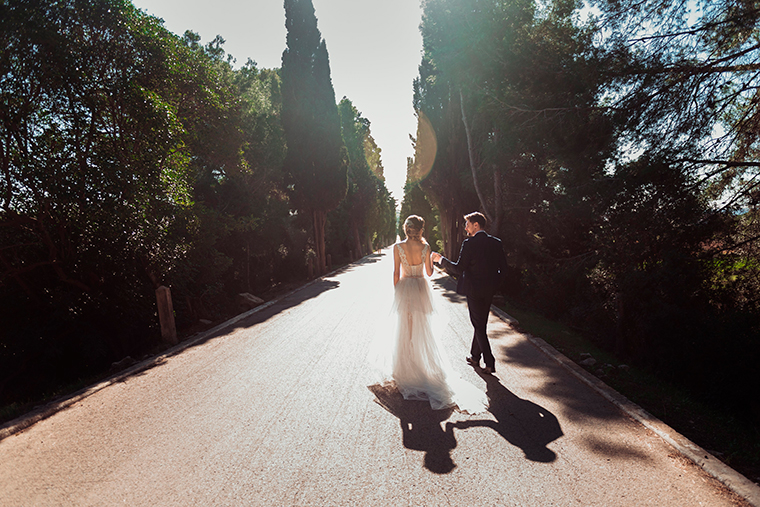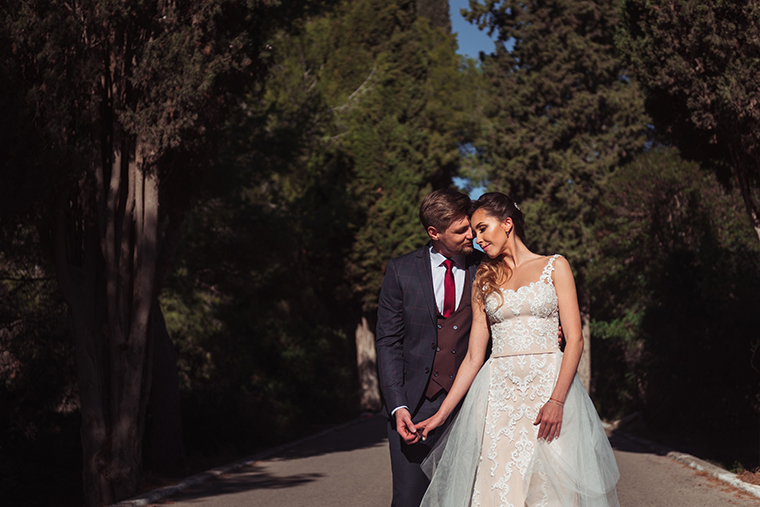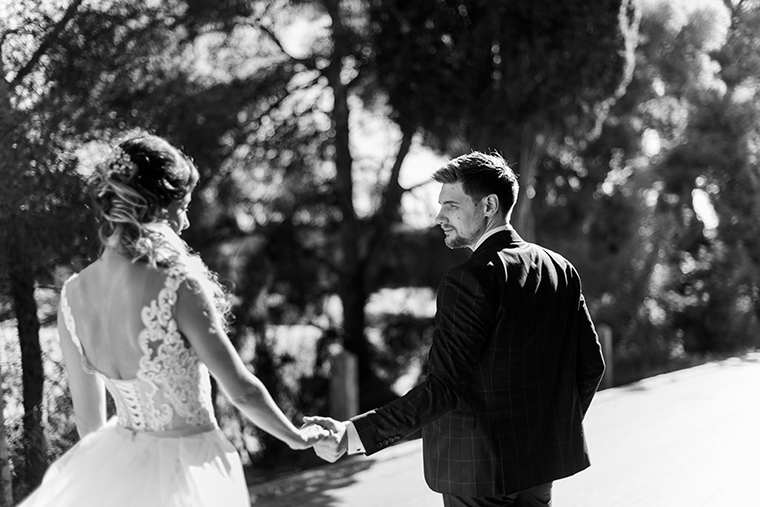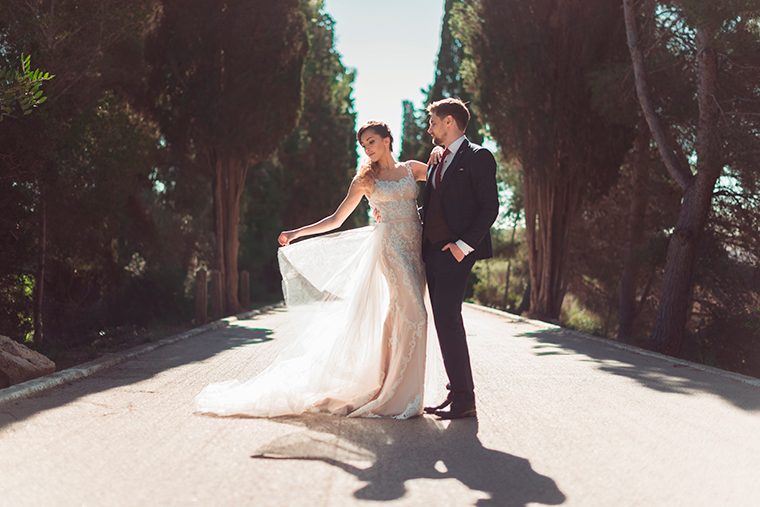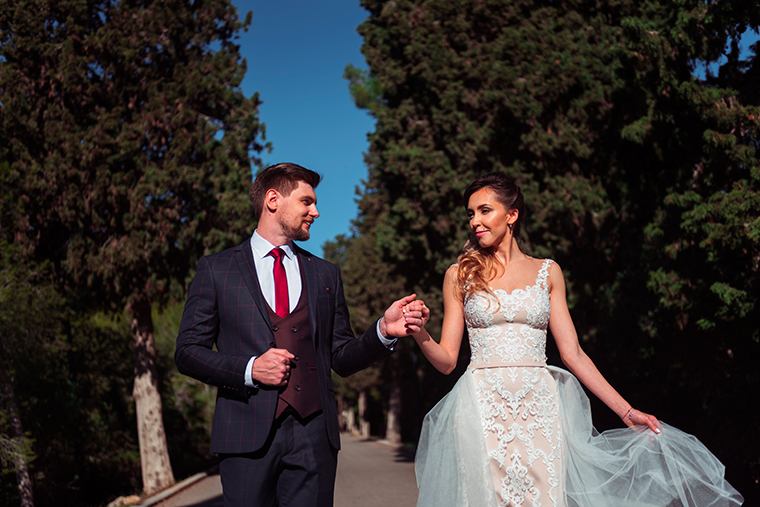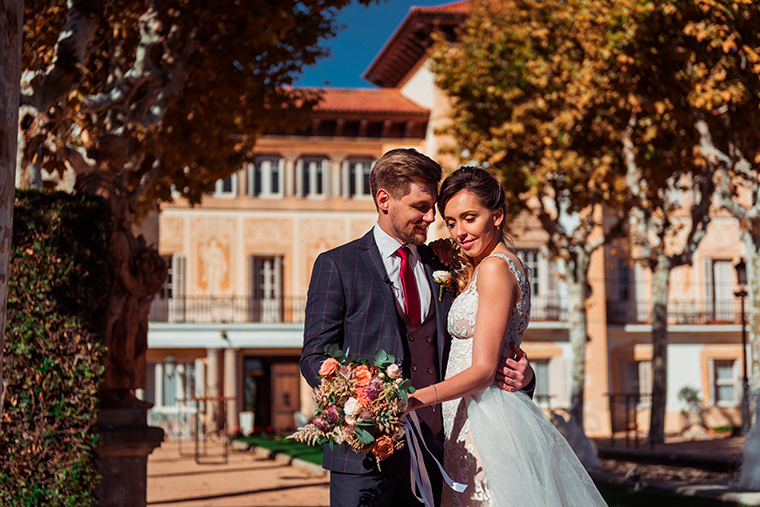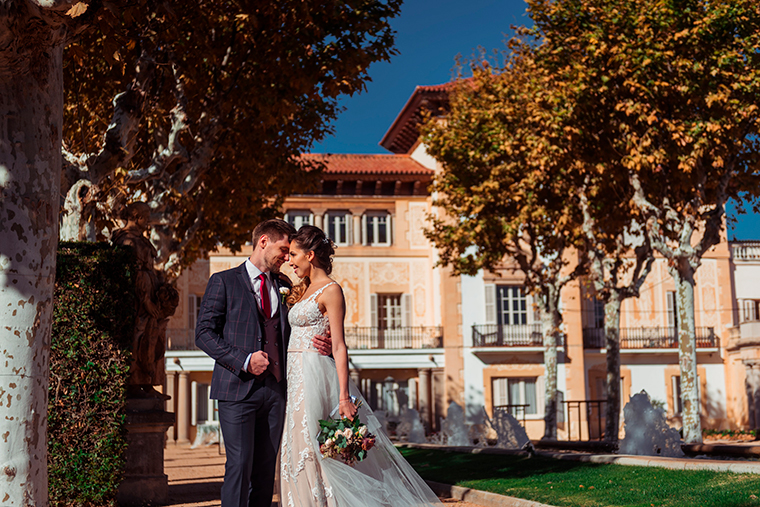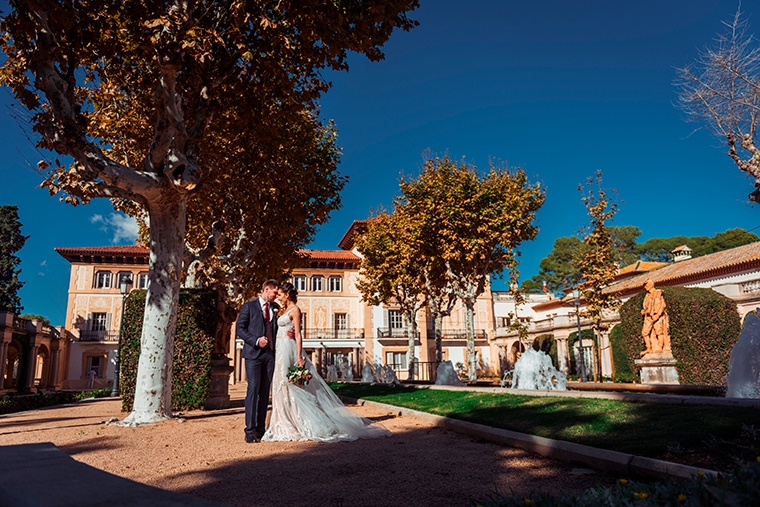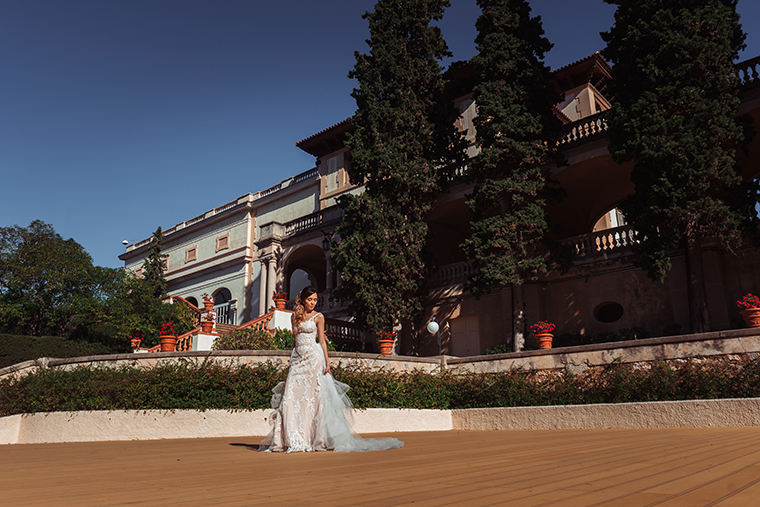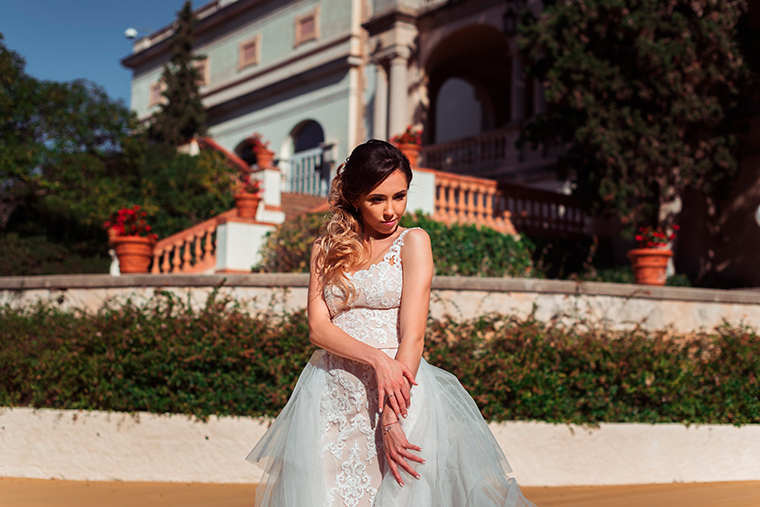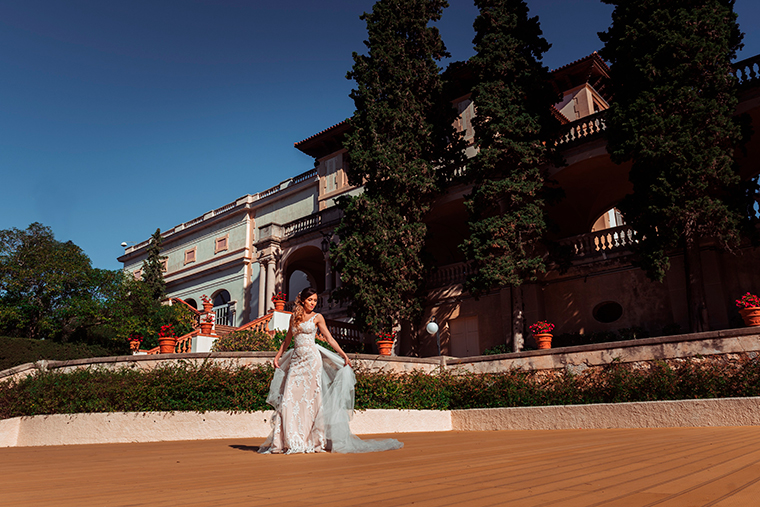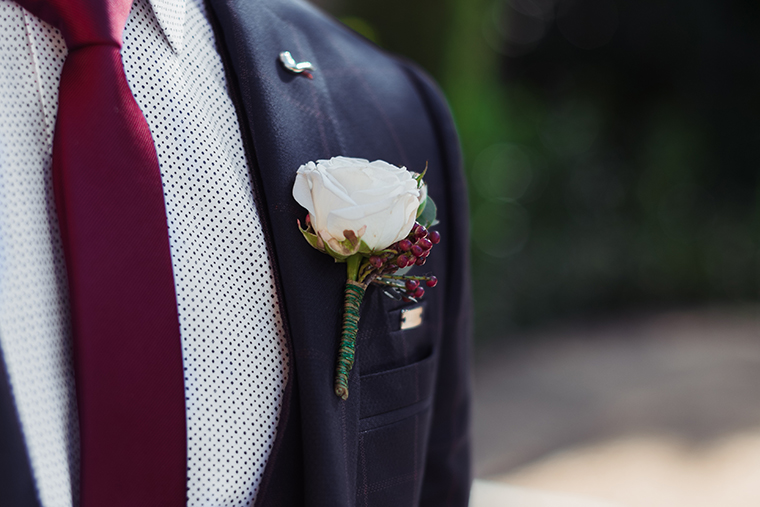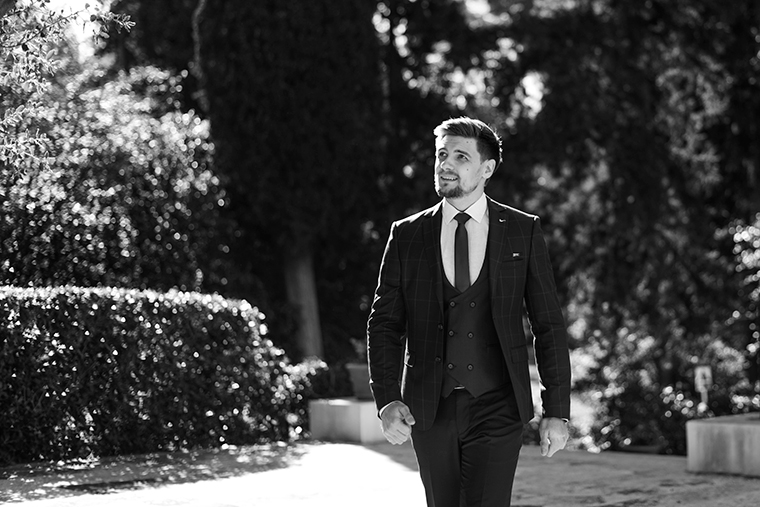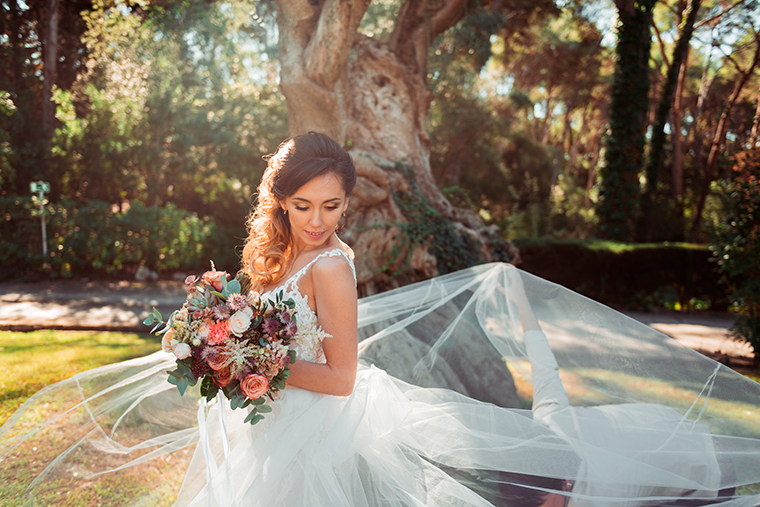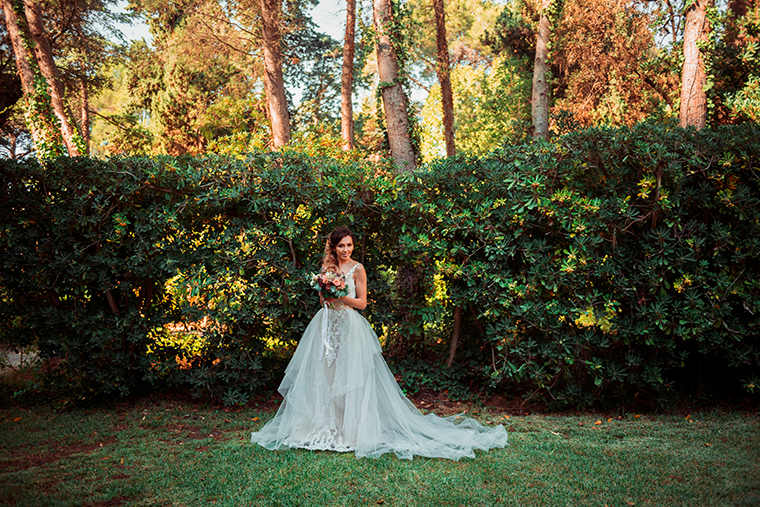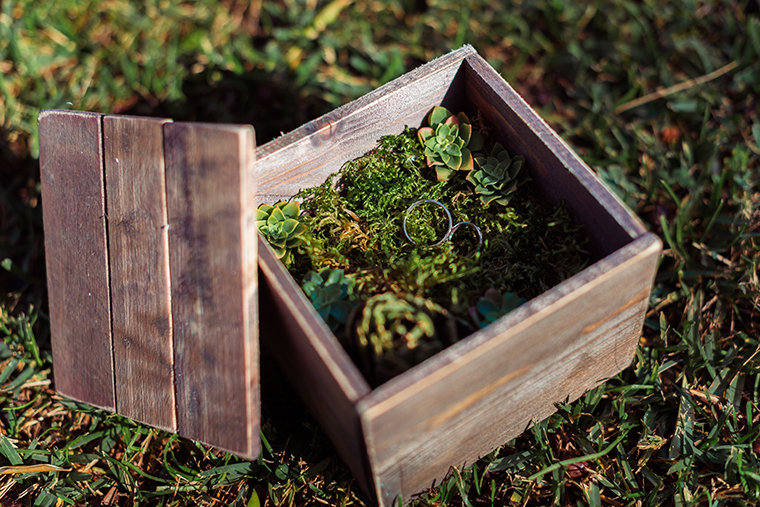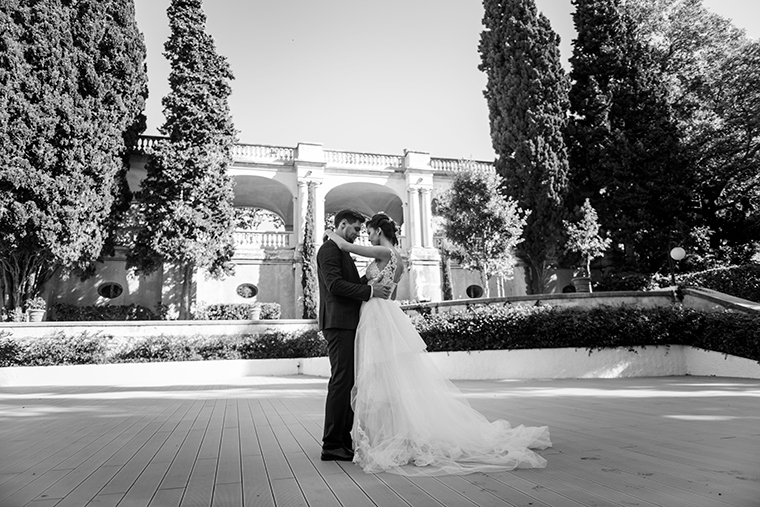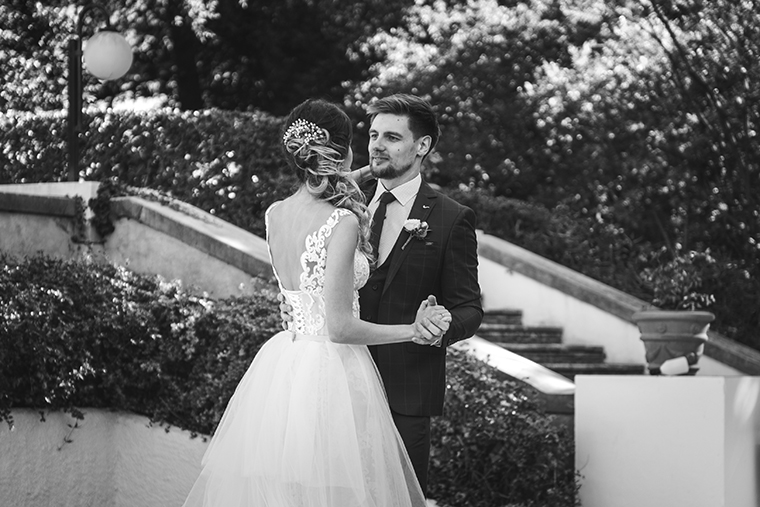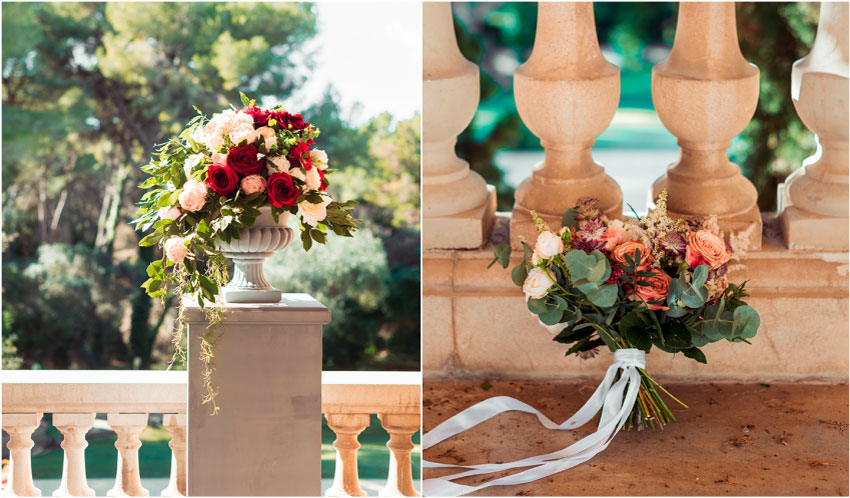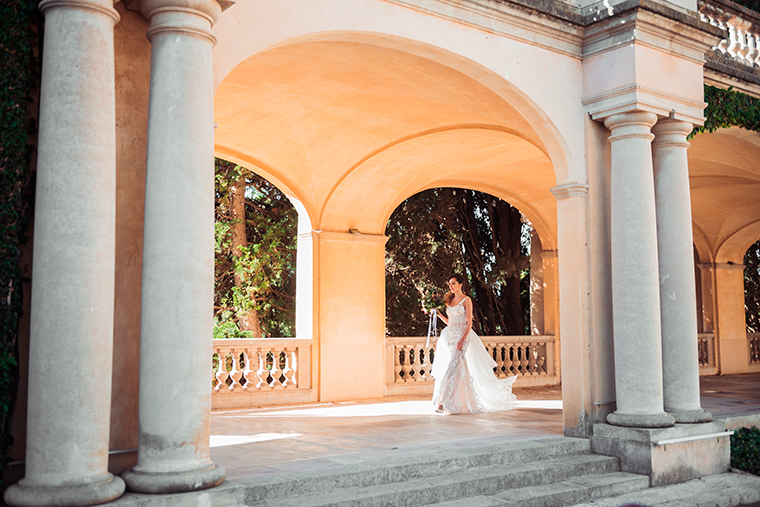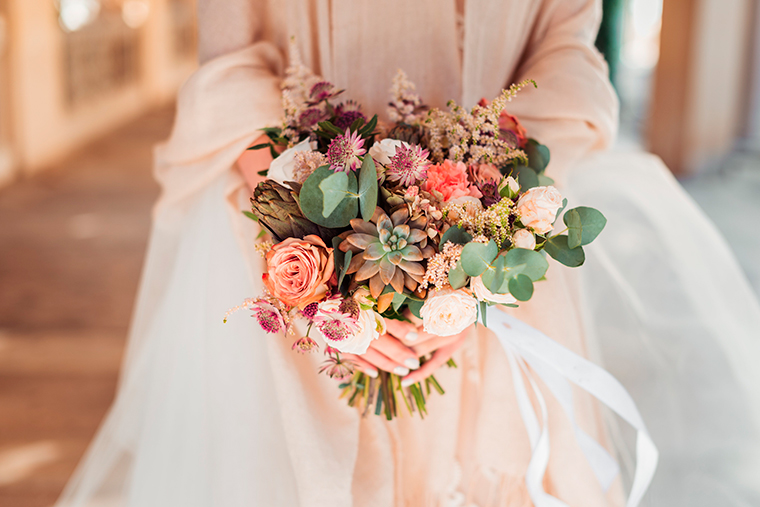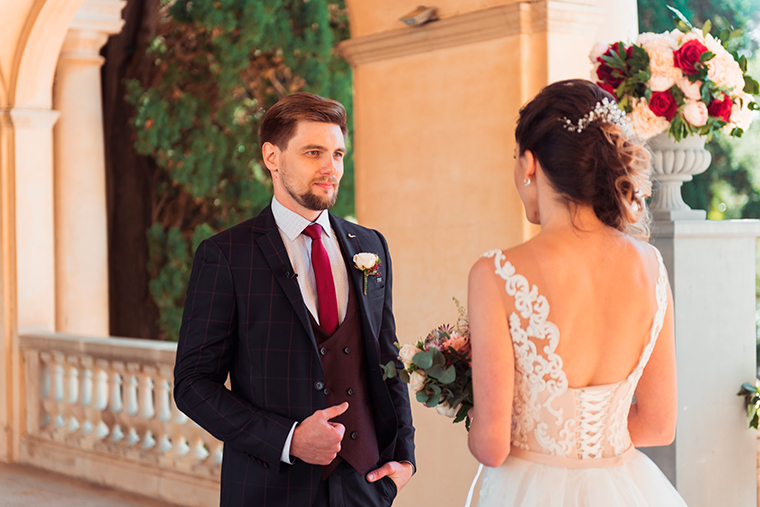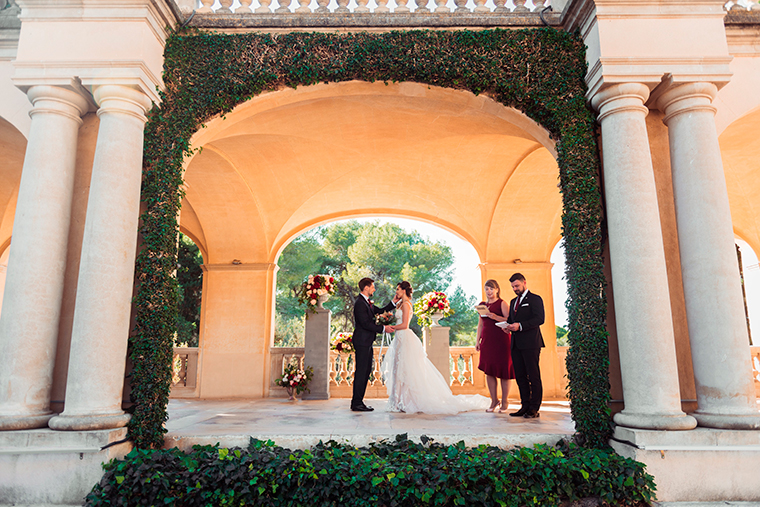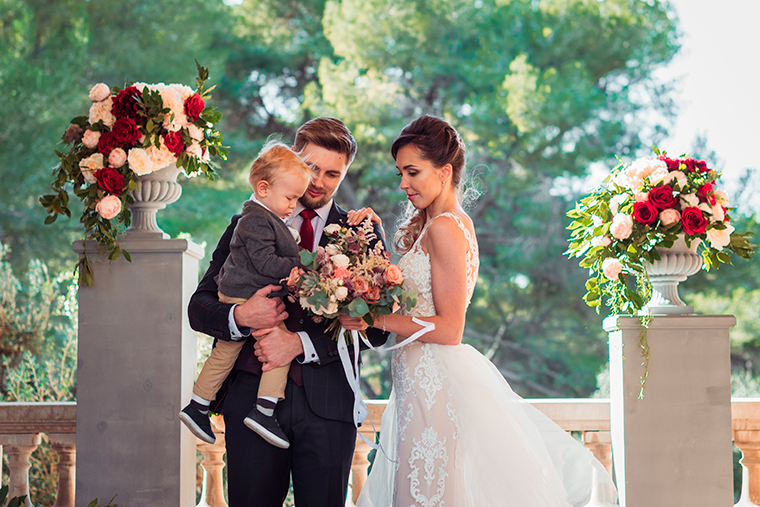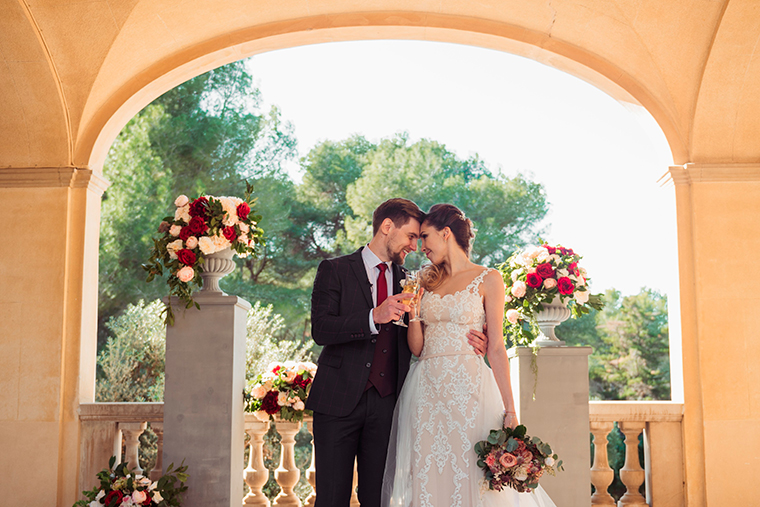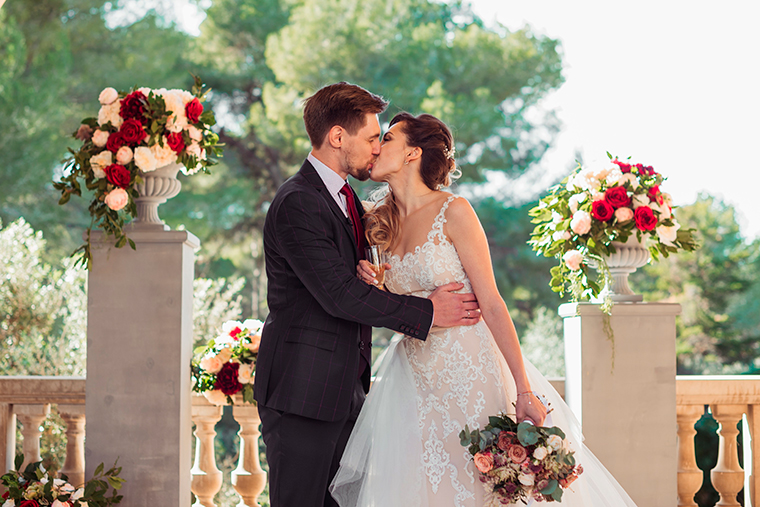 Igor is a great fan of Barça, and he made his dream true by visiting the Camp Nou on his wedding day. The photos are pure happiness!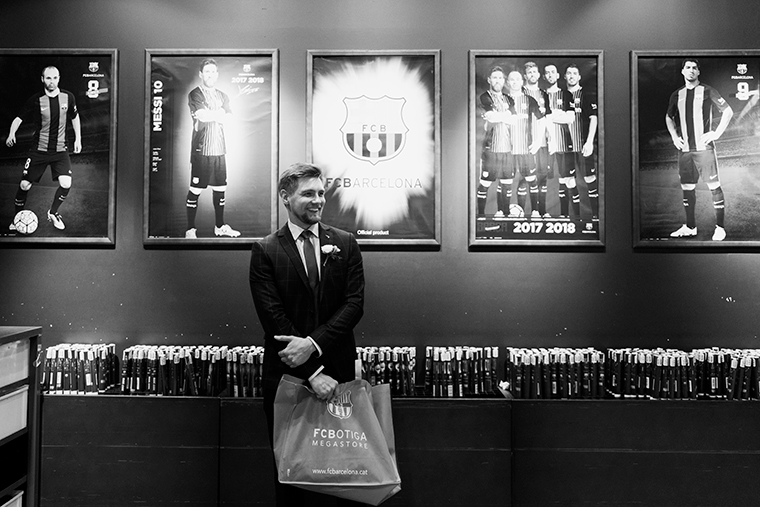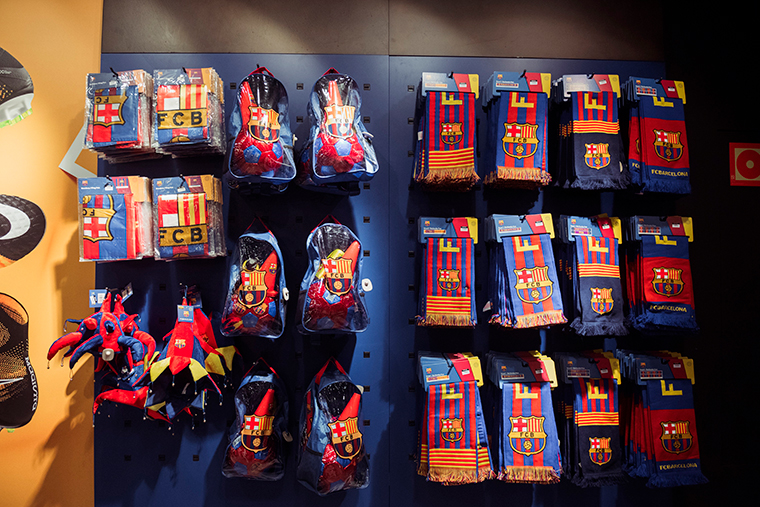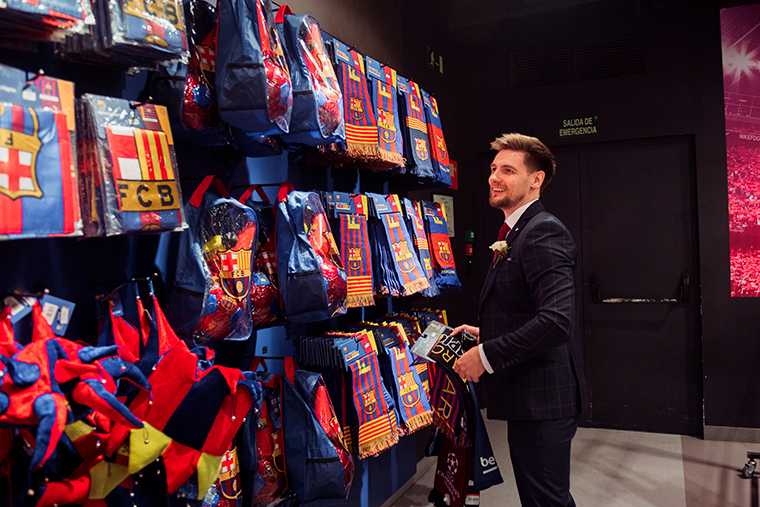 After the shopping, the couple was able to take photos in the most emblematic places of Barcelona, such as Las Ramblas, La Sagrada Familia or Plaza Real.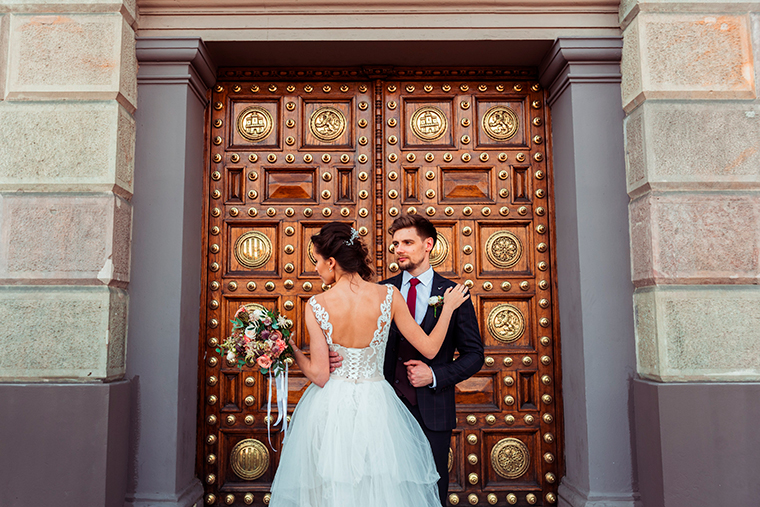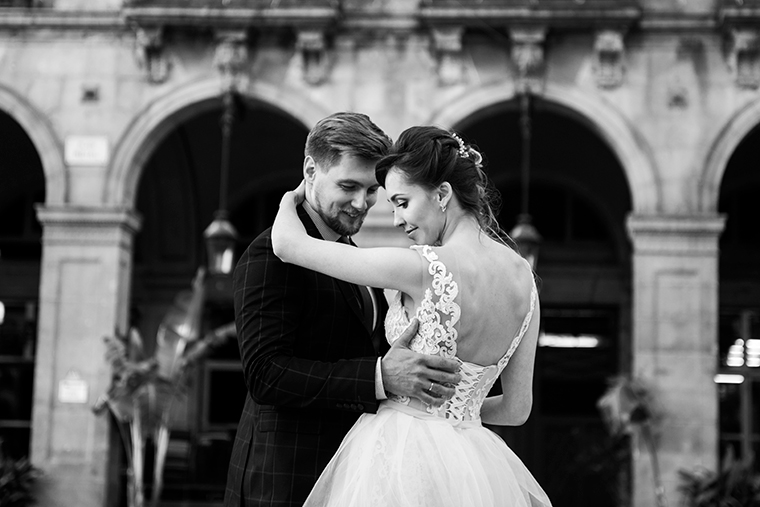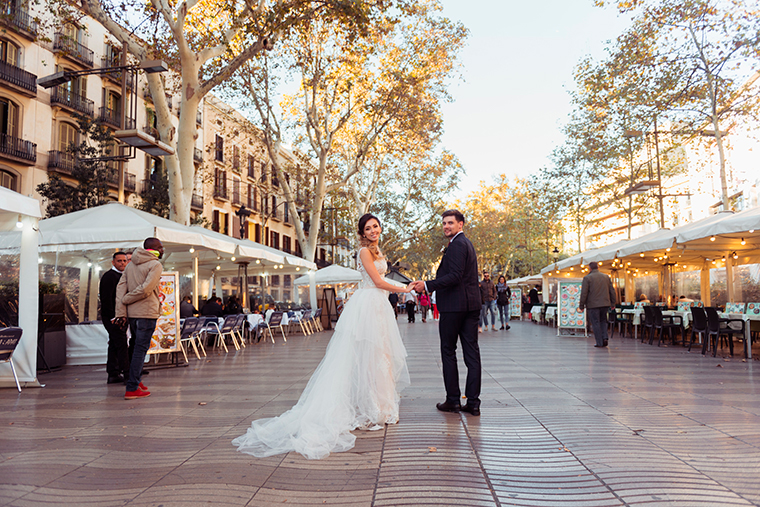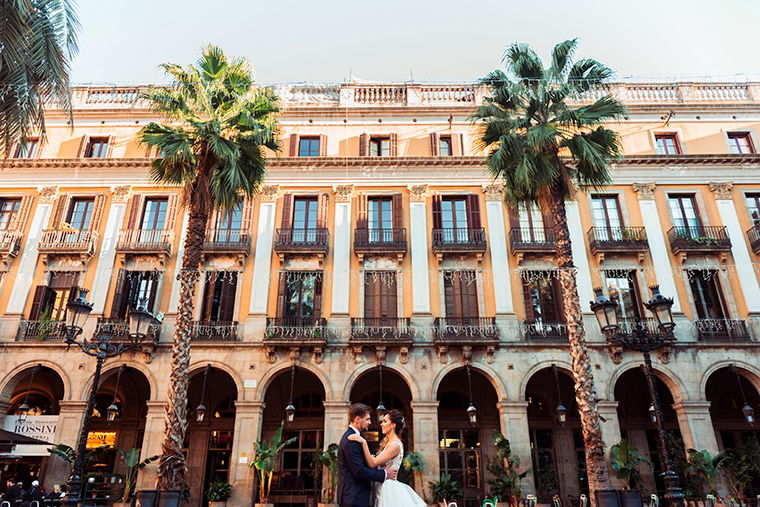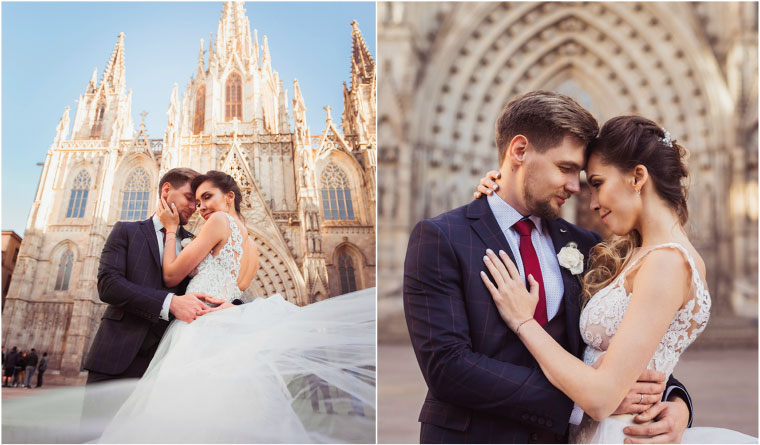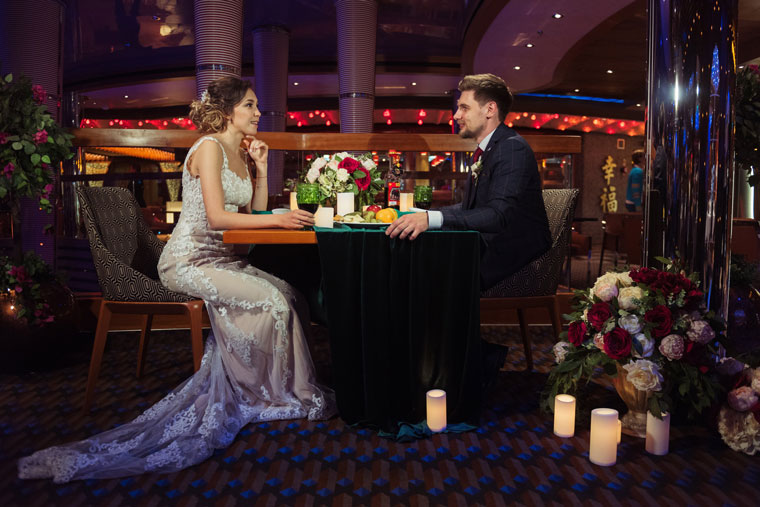 Credits
Organization: Svadba maks with Natalia Ortiz
Coordination: Iventique
Photography: Alekse
Decoration: Crazy Nevesta
Flowers: Teftyaeva
MUAH Makeup Annushka/ y Katti Denisenko/
Venue: Finca Mas Solers
Couple: Maria e Igor