A braided hair-do for a bride is never out of style, and we hope they never do, they are here to stay and leave behind the complicated and unnatural buns. So check out these 10 braided hairstyles to make you even more beautiful on the "I do" day!
Even though you may think that not all braided hairstyles can suit everyone, braids are very versatile whether you are looking for something classic, modern, romantic or daring, there is a little something for everyone.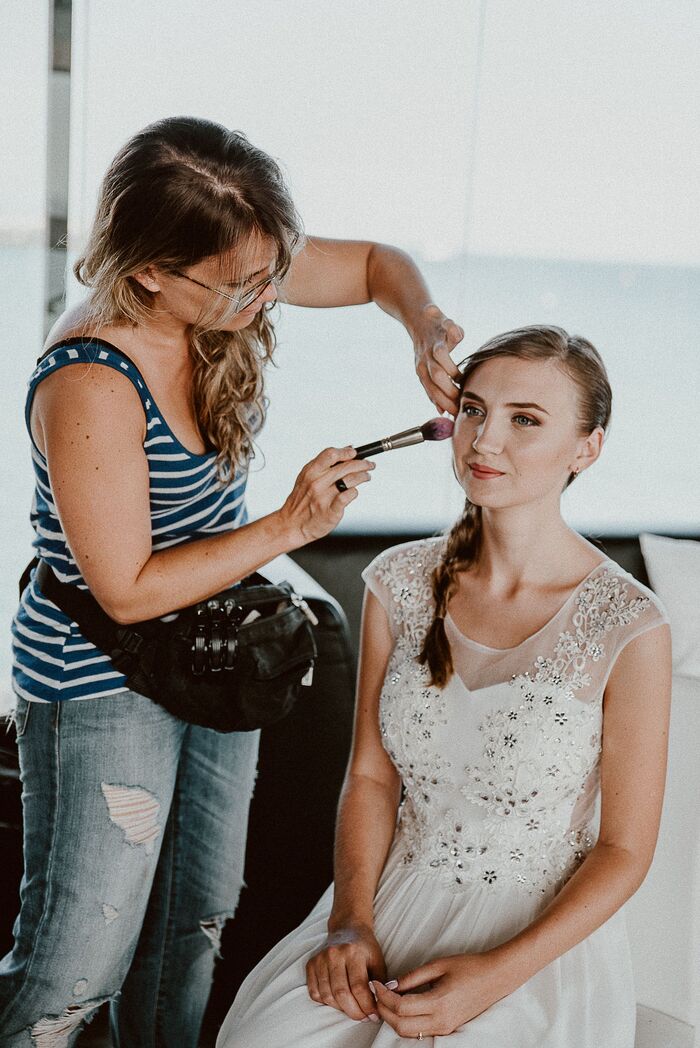 1. If you are someone with a thin and elongated face and usually opt for updos, a braided crown is a great option to keep the hair out of your face, giving an almost fairytale-like look, not to mention the accessories that can be added to this style.
2. If you dont want to be too bold and you lean more towards simplicity and classical styles, then try and low braid swept to the side or even two on each side!
3. If among all the bridal hairstyles with braids you have chosen to have your hair down, dont even think twice, here is a hairstyle with both of the best worlds not only will you feel comfortable but also have a touch of modernity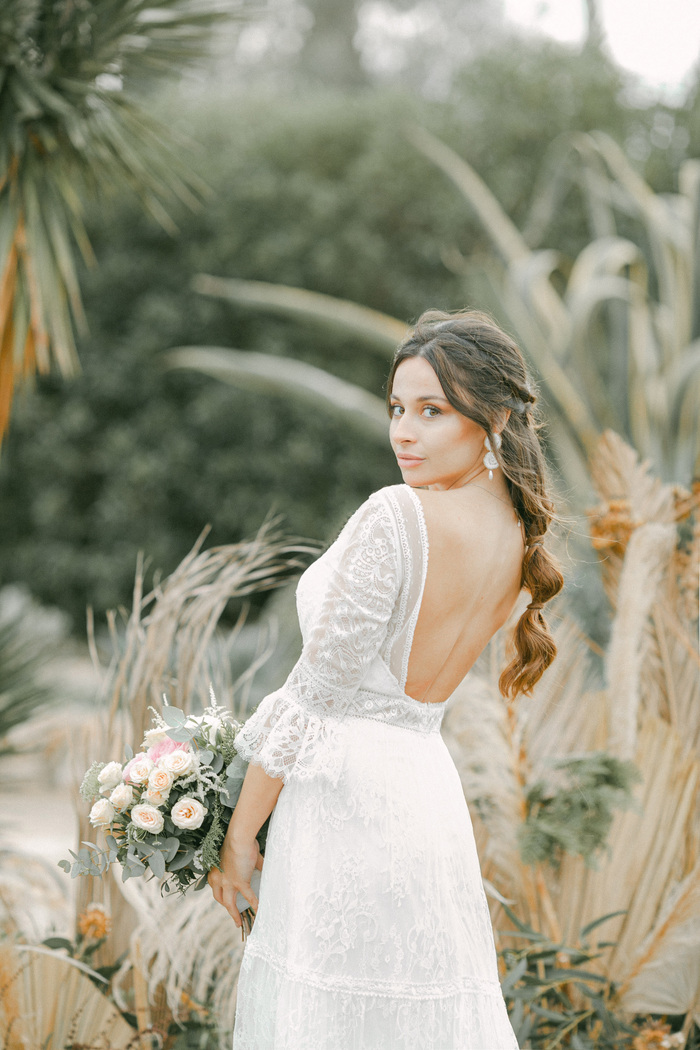 4. If you have very long hair and you feel like wearing a braid, don't hesitate and choose a side braid with a loose top part, you can choose between a herringbone/fishtail braid or a traditional braid.
5. If you are crazy about braids and like intricate hairstyles that are elegant and sophisticated then try a pulled-back and braided style, think Dutch braids or French braids.
6. If you want to wear a braid but want your face to display elegance and a minimalist updo, opt for a braid that falls to the back, this wide one decorated with bows is beautiful.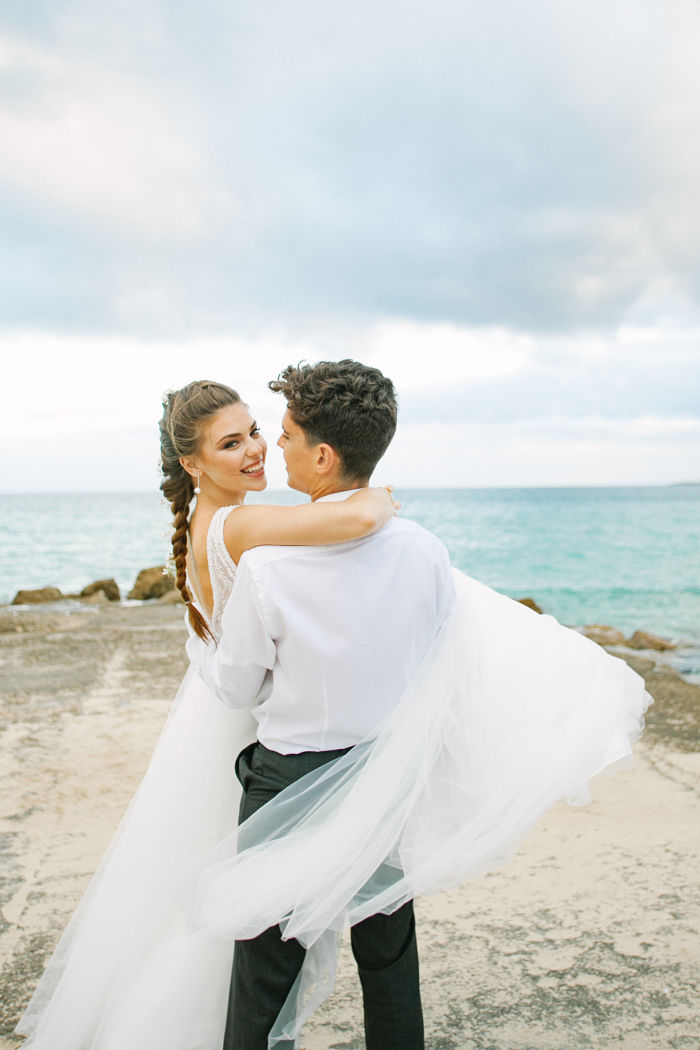 7. Here is a braided updo for those sophisticated brides who are also very demanding and want to wear their hair tightly back.
8. Low updos are perfect to wear with braids, giving a very subtle effect, yet stunning!
9. If your wedding is in the countryside with a laid-back ceremony and similar style dress, you can opt for a half-up half-down braided style that is full of wavy texture and flowers, very boho-chi!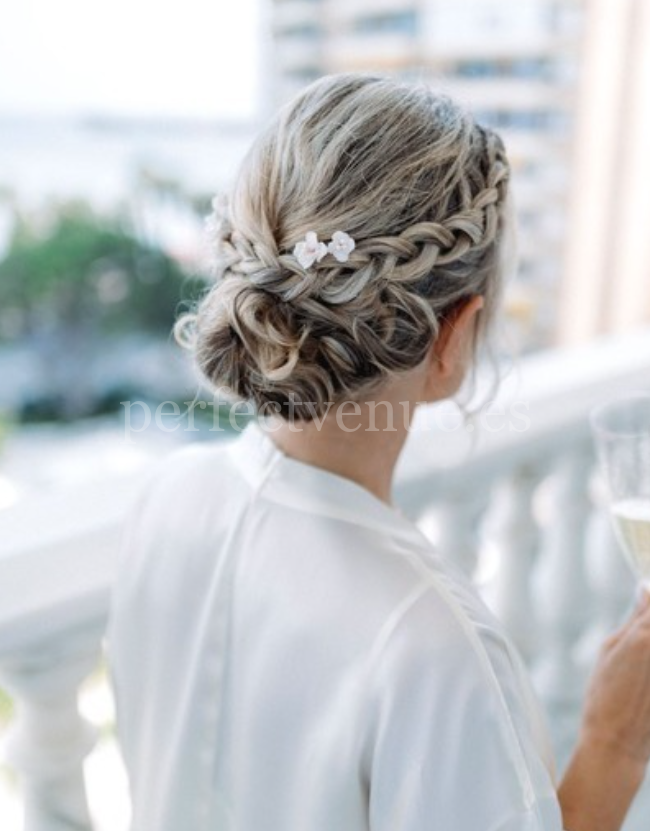 Updos with natural flowers are in! Decorate your braid with some flowers and your hairstyle is ready!
Which one is your favourite from all of these bridal hairstyles with braids?
– Check out the best beauty salons for your wedding!