If you want to make your dream of becoming a wedding planner come true and you're tired of surfing the internet looking for the best Wedding Planner course… Look no further, because you've come to the right place.
We know how you can dedicate yourself to what you have always dreamed of and achieve success doing what you love in a booming sector.
Stay in this post and don't miss anything. We, the best professionals in the sector, tell you all about it.
Read on!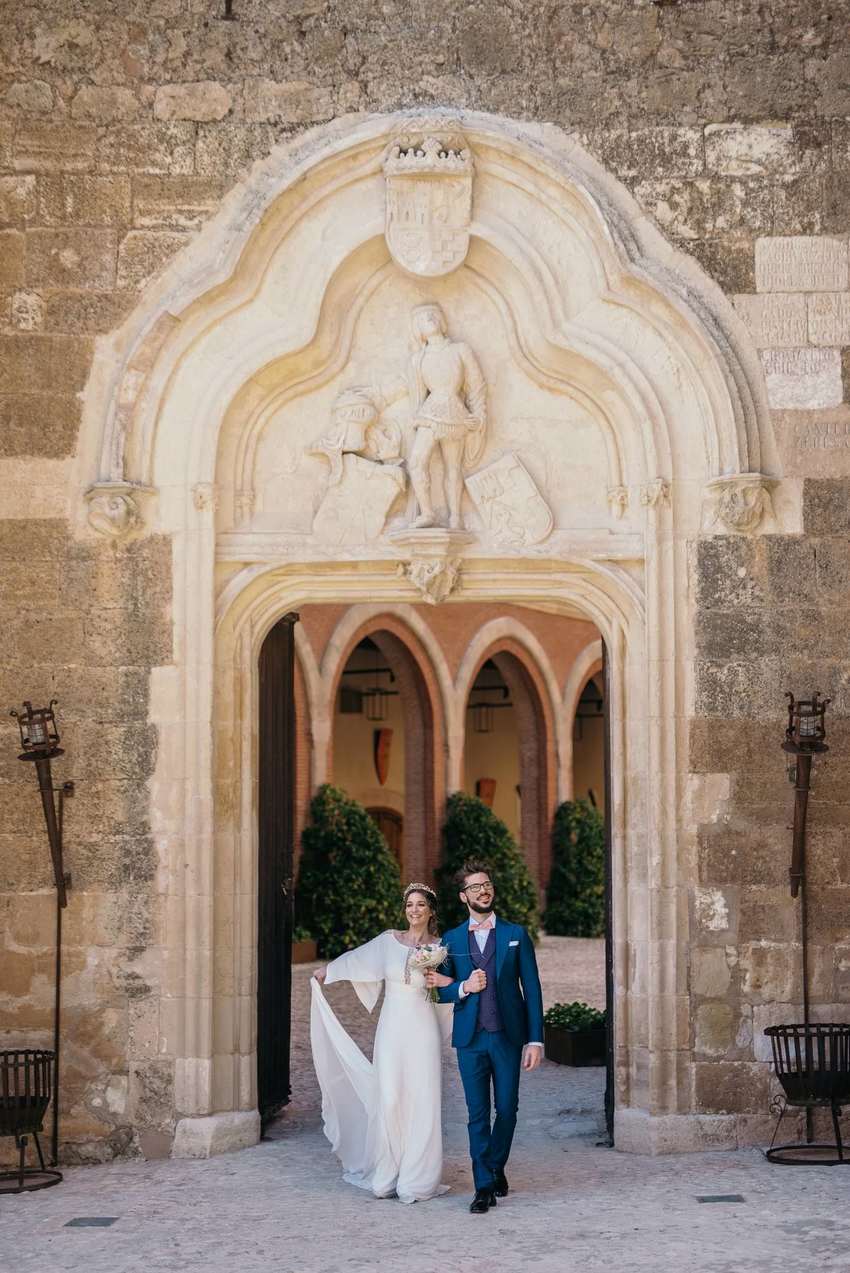 Take a high-quality Wedding Planner course
You read that right, without a doubt, taking a Wedding Planner course is what will make your dream come true. But not just any course will do, it must be a quality course with great professionals who truly master the subject. 
Yes, it is best to do it with professionals with extensive experience in the sector, as they are the ones who put all their knowledge at the service of you, the students, to become the best Wedding Planners on the market. 
And what is the best course to become a Wedding Planner? The Perfect Venue course, which was created with the aim of offering professional training in wedding planning as you have never seen before, in a complete way and without leaving anything untaught.
You will learn how to organise weddings, and much more
In Perfect Venue's Wedding Planner course you will not only learn how to organise an ordinary wedding, but you will also learn all about organising destination weddings.
Nowadays there are many brides and grooms who come from abroad and organising a wedding for them is not the same, because they don't know the space, the language or all the regions of the country, so the way of organising their wedding is different. 
In addition, you will also know how to deal with all kinds of situations and unforeseen events, how to advise the bride and groom, how to deal with your suppliers, etc.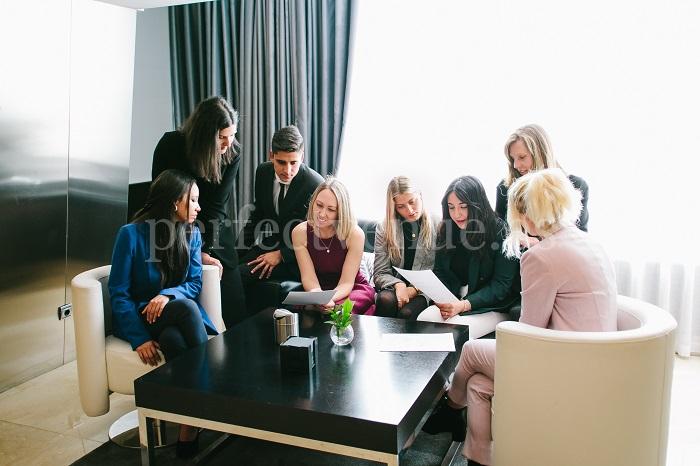 You will know how to create your own Wedding Planner business
One of the most relevant things in this Wedding Planner course is that besides learning how to organise a wedding to perfection, we also teach you how to create your own business. 
Nowadays there are many courses that supposedly teach you how to organise a wedding, but we go much further and we also teach you how to create your own Wedding Planner business so that you can make a living from what you love the most. It is extremely important that you know how to do it! 
That's why we also teach you how to create your agency, all the communication strategy you should follow, how to effectively use social networks, SEO and SEM positioning, how to work with digital media, how to relate to suppliers (you will meet the best in Spain), what are the basics of a Wedding Planner company, how to find the best spaces, how to get inspired, how to carry out the shootings… In short, everything you need to make your business a success. 
We would like to highlight that in this Wedding Planner course we also carry out a practical part so that you can participate in a bridal shooting workshop and thus finish your Wedding Planner course with your own portfolio.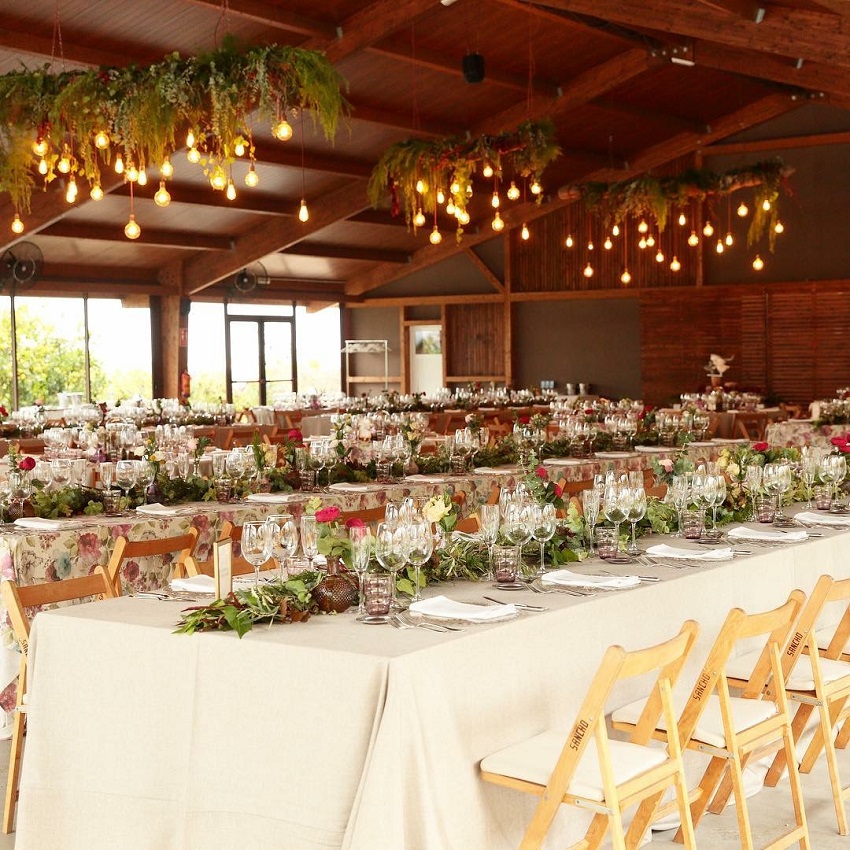 The best professionals teach the Wedding Planner course
Yes, the best thing is that you will learn everything with the best professionals in the sector who have extensive experience.
Your Wedding Planner course will be taught by the founder of the Weddings in Spain by Natalia Ortiz agency and the Perfect Venue team, and you will also have a professional stylist who is solely dedicated to the styling of the bride and groom. 
Natalia Ortiz is the director of Weddings and Events by Natalia Ortiz agency, which has more than 10 years in the field of wedding and event planning. Her work is published in the best international wedding blogs, among which Green Wedding Shoes, BLOVED, Bridal Musings, etc. stand out. Therefore, as she is recognised in different parts of the world, many of her clients come from different countries such as the USA, UK, Australia, France, Mexico, etc. 
And after this course… You too can be a professional in the sector! 
In addition, you will also learn about one of the most exclusive and unique marketplaces: Perfect Venue, where you will find the best charming venues for weddings and events in Spain, all of them 4 and 5 stars. The search engine is organised by name of the venue, as well as by region and by theme of the event.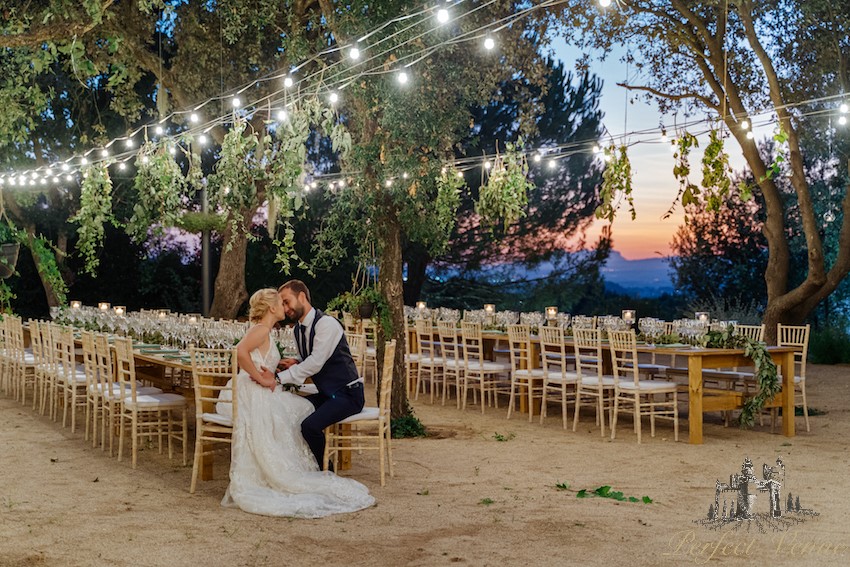 You will stand out from the competition
Couples who decide to get married in a traditional way, with a classic and elegant decoration, will never disappear, but what is certain is that the wedding sector is taking a 360º turn and more and more brides and grooms are looking to surprise on their big day by breaking with protocol.
That's why with this Wedding Planner course you will also learn to anticipate wedding trends and set yourself apart from the competition. 
You'll be prepared for any challenge that comes your way when organising a wedding, whatever the style! There are as many different wedding styles as there are people, and you'll know them all! 
Ready for real weddings!
In the course you will learn techniques that will allow you to face problems in weddings, making you a qualified professional and prepared for real life, so you will have real examples and case studies.
You will be able to create unique and unforgettable weddings that will position you as a reference and will allow you to choose your suppliers and leave your clients satisfied. 
It should be noted that our students have a direct connection with the professional market, thanks to the fact that 100% of the teachers and collaborators who teach the course are directly linked to weddings, events, venue management, catering, hotels, restaurants or private brands.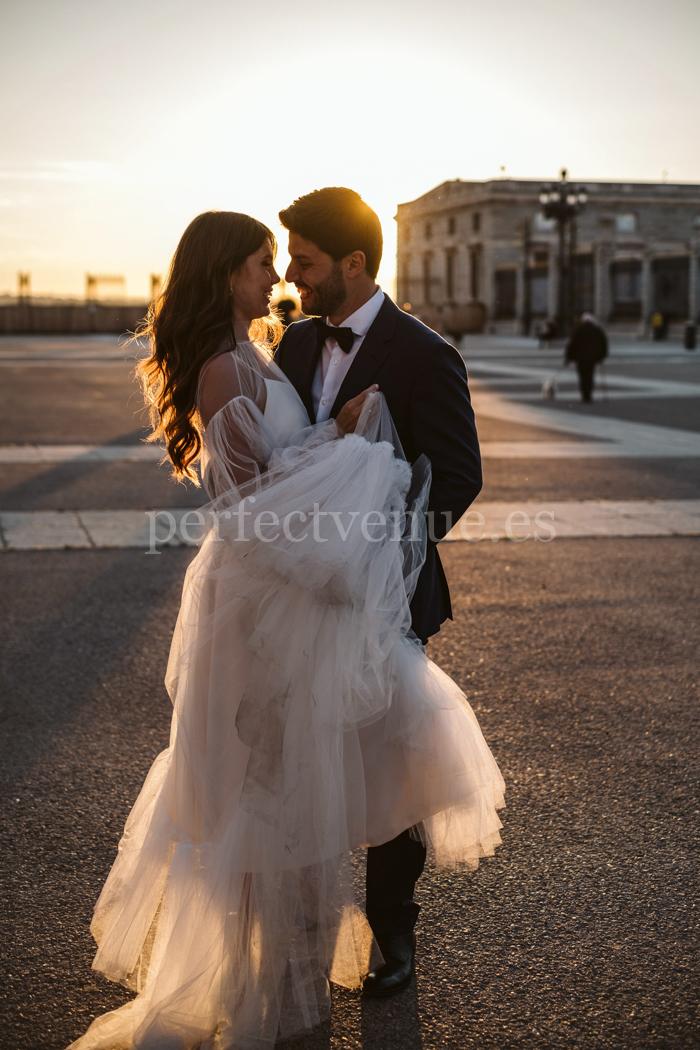 Sign up and say "I do" to the job of your dreams!
If you want to know more about this Wedding Planner course to become a true professional, don't miss this post in which we tell you everything you need to train as a Wedding Planner with the best professionals.  
Discover in the link above the content and programme of the course, the duration and methodology of the course as well as the places that are available, so don't miss out on yours! 
If you are interested and want more information, request it here: info@perfectvenue.es