Don't worry! Because if you think you are not photogenic, looking good in photos is an art that can be learned easily. Knowing how to pose, where to look and other methods that you can find in our article will make your wedding photos a precious memory both for you and for the bride and groom.
For the photos of this important day where you have been invited, you deserve to look beautiful, that's why we give you the tips to look good in the photos, so that you feel spectacular and that everyone wants to see the wedding album of the bride and groom and their guests so stylish.
Did you know that there are photos that are essential on the day of every couple and that can not be missing in the repertoire of the wedding album of the bride and groom?
As you read it! We won't make you wait any longer, below, we tell you how to look good in the photos of a wedding if you are a guest, so nothing can go wrong!
Get ready!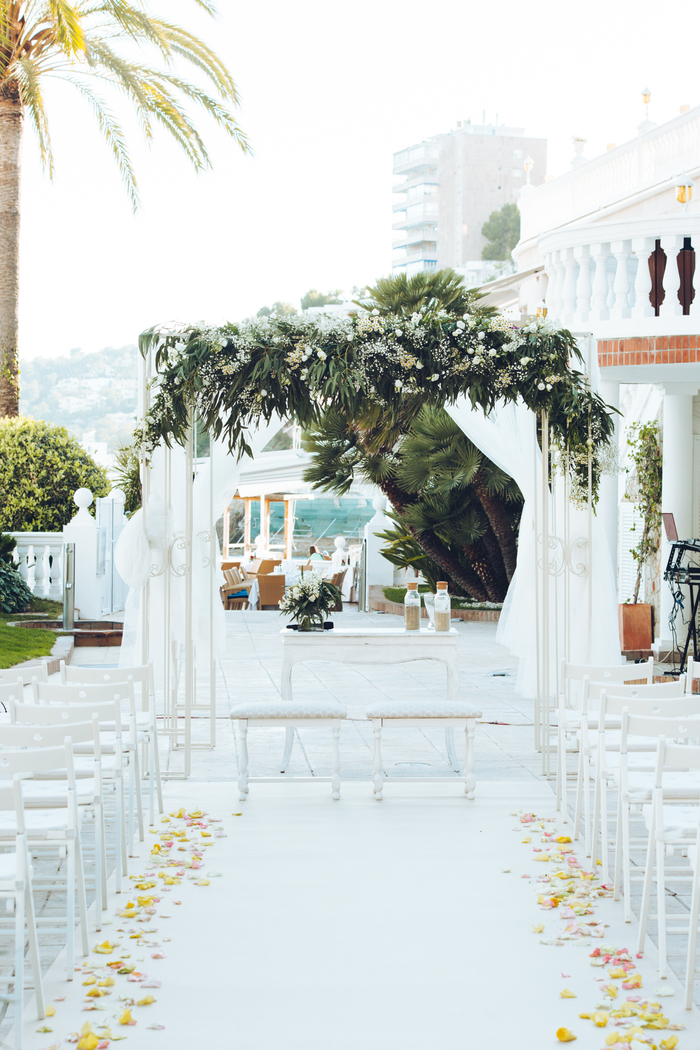 1. A good make-up
It is important to choose a foundation that matches your skin tone, although if the wedding is at night and there will be a flash, it is recommended that it is slightly darker than the foundation we would use in our day-to-day because the white light of the flash tends to lighten fair skins more. Also, have a tissue at hand as probably you will have tears on such a sensual day. Did you know that at Perfect Venue we have the best make-up artists for brides and guests? Yes!
2. Colour of the dresses 
When doing group photos with more guests, keep in mind the arrangement of the dress colours. Let's avoid putting two girls in red together, so that you don't visually create a red mass in the image. Ideally, the colours should be skipped.
3. Naturalness
We always make the typical photo looking at the camera in portrait mode. One trick we suggest for the bride and her friends to look at each other and talk to each other. They can make a cheers or have a few laughs. This kind of natural photos looks nicer than the typical posed ones.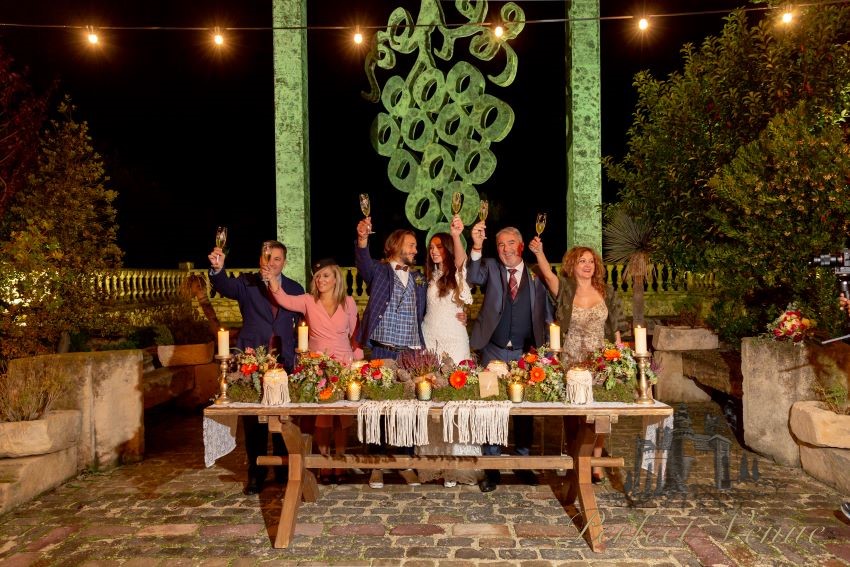 4. Let your gaze be seen
For any photo we take that day, say no to sunglasses. With them we lose all the expression in our eyes and we make the person who sees the photo not empathise with us and, besides, protocol does not allow them in "formal" events. Remember not to leave them on your head, hanging on your neckline or in your pocket. Ideally, they should not be visible in any way in wedding photos. 
5. Photo with the bride
A must for wedding photos! Remember that the bride is the protagonist and, therefore, she should be in the centre of the picture. If you have a group of friends, remember to divide yourselves into equal numbers on both sides. If there are an odd number of people, then she and her closest person should be in the centre. 
6. Slightly tilted
When we take a group photo we all stand sideways towards the bride and groom, who should be in the centre. We only hold the person next to us with one arm, while the other arm is left visible in the photo, so that everyone is slightly turned.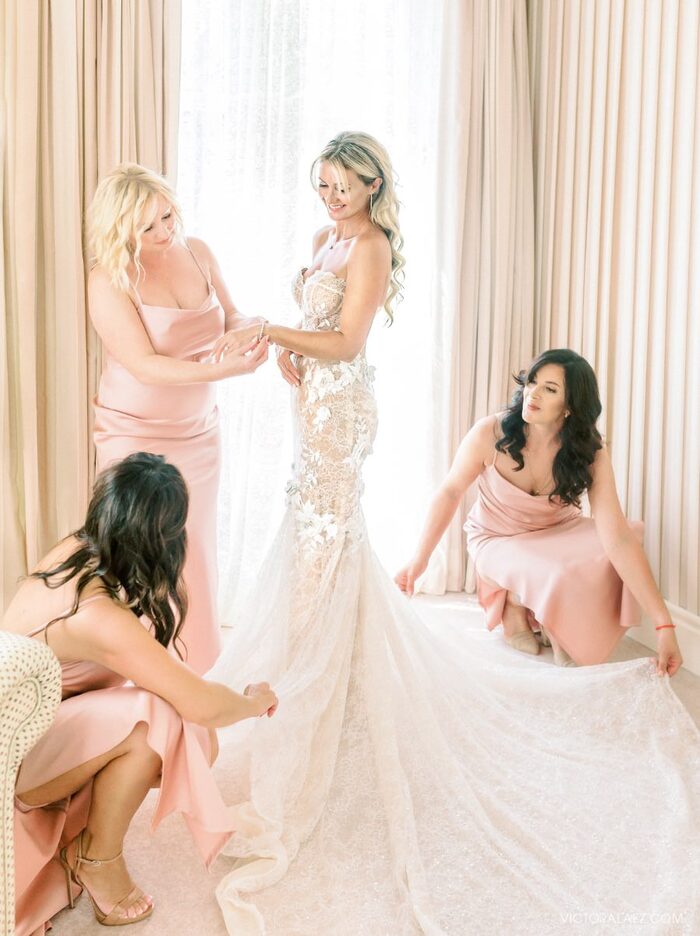 7. Show your best smile
A good smile says everything about us: showing or not showing your teeth, half smile… try as many smiles as you want! This way you will avoid having the same face in all the wedding photos. Also, try to keep your smile natural, because with the happiness of your loved ones' big day, it won't be difficult for you to show your joy this day! 
8. Photos in the shade
If you're going to take your wedding photos in the sun, you'll look much better if you stand in the shade. Keep in mind that direct light can cast unflattering shadows, make your under-eye circles more visible or bring out textures on your skin. 
9. Moving and dynamism
Avoid being stiff or still, for this you can perform some actions so that the photographer takes advantage of the movement. You can make short steps in a natural way, brush your hair or touch some of the accessories, make turns, cross your legs or arms, put an arm on your waist… The point is to move from time to time!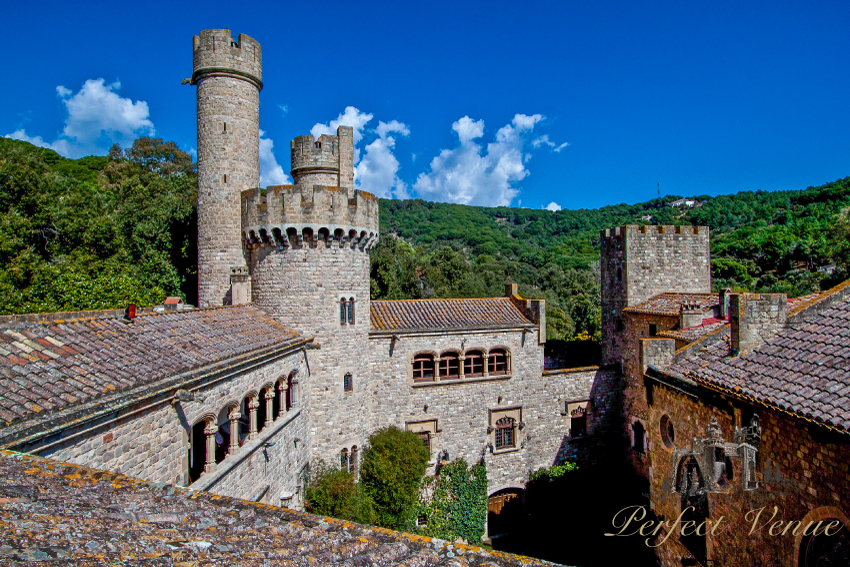 10. Take advantage of the best moment
We recommend you to take the photos of the look at the end of the ceremony, before we relax too much and forget to wear the whole outfit. Because you may change your shoes or you may no longer be "perfect" for a more formal photo. 
11. Photos with boyfriend
If we take a photo with your couple it is important to button the jacket. At least one button. If the event is informal and our companion is wearing a waistcoat under his jacket, this should be fine. But it would always be better if the jacket is buttoned. 
12. A good photographer
The best thing is that we have a list of the best wedding photographers in Spain. As you read it! If you want to know which ones they are, at Perfect Venue we'll tell you, and we'll also help your loved ones select the best one for their wedding! Run and tell them!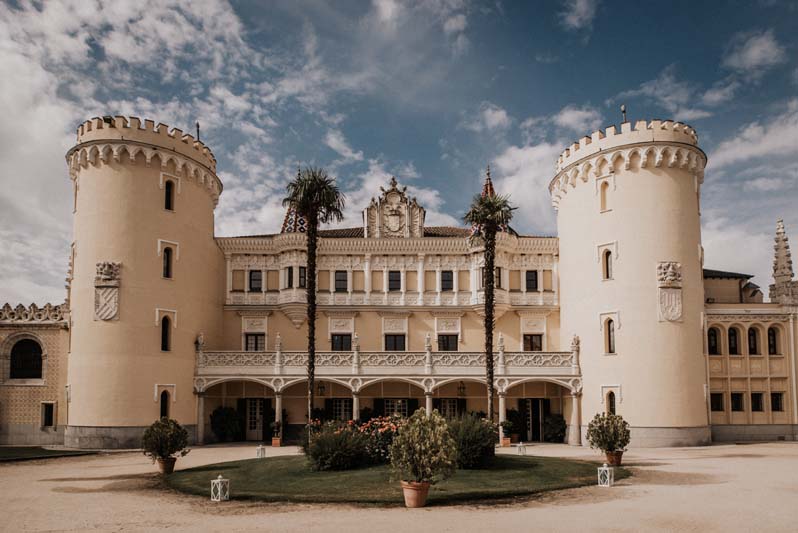 It should be noted that there are different types of photographers and wedding photographs that the bride and groom will choose according to their style. Besides, you can always prest attention to the bride and carry out the same tricks to pose in the wedding photos and look spectacular.
Here is also we tall you about the average price of a good wedding photographer, how much time in advance you should book a wedding photographer and what are the different questions you should ask wedding photographers to find your best professional.