In this article, we visit the wedding of this amazing couple. Jaya and Eduard celebrated their wedding at Finka 4.1, a spectacular estate in Alella, Barcelona.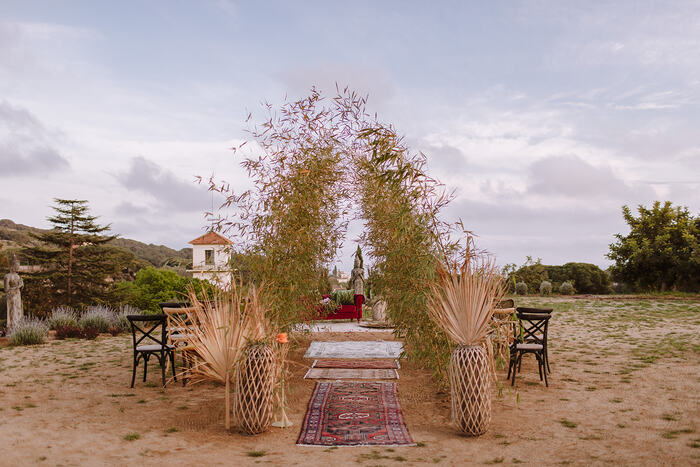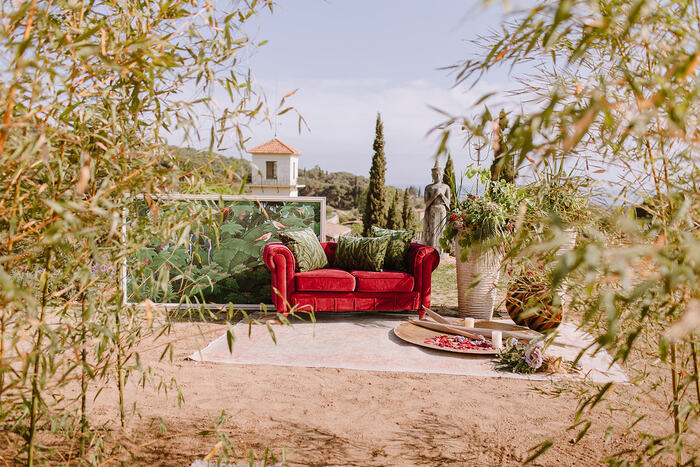 A Special Morning
The bride and groom got ready in different rooms. The groom opted for a casual ecru shirt and black suit trousers. He added a white blazer with navy blue vertical stripes, adding a striking and innovative touch.
For the bride, she chose a subtle makeup look and kept her hair in her natural beautiful afro curls. She also took the non-traditional route with her dress choice, she opted for a spectacular maroon dress, that was tight at the waist, without any volume and had an open back. It was a tribal dress, not typical for a western bride; it made her stand out, with embroidery and drawings that attracted numerous compliments. 
She finished the look with a fantastic blue necklace, and off-white sandals with a woven platform- the perfect combination.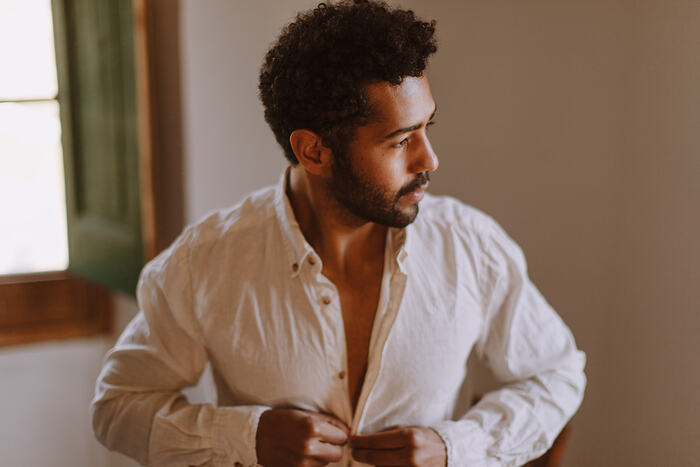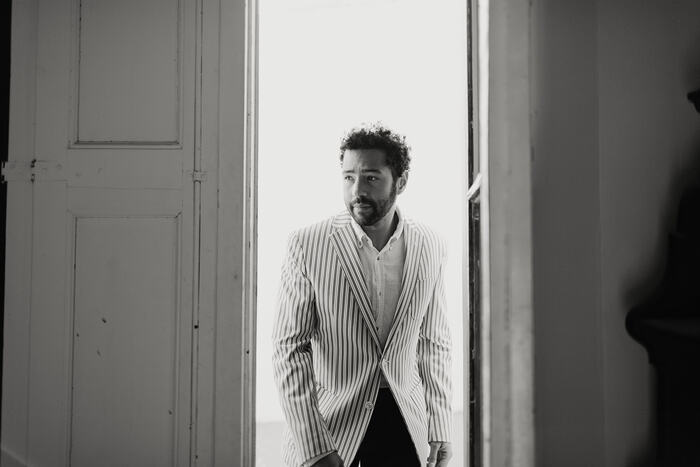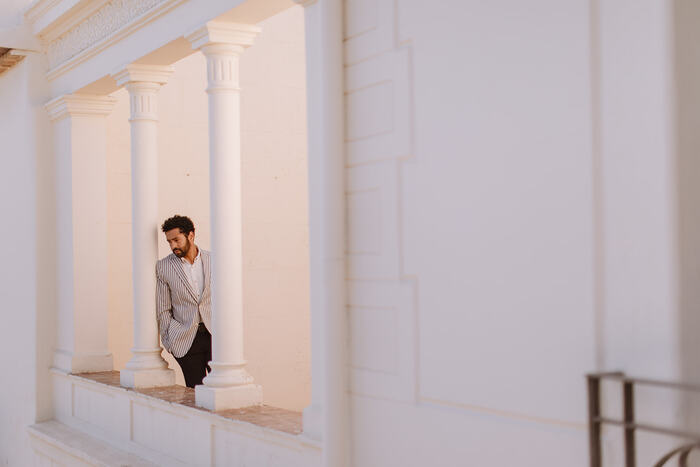 A Dream Reunion
Once the bride and groom were ready, it was time for their long-awaited reunion. It was a magical moment for both of them when their gazes met in the room as the rays of light shone through the window.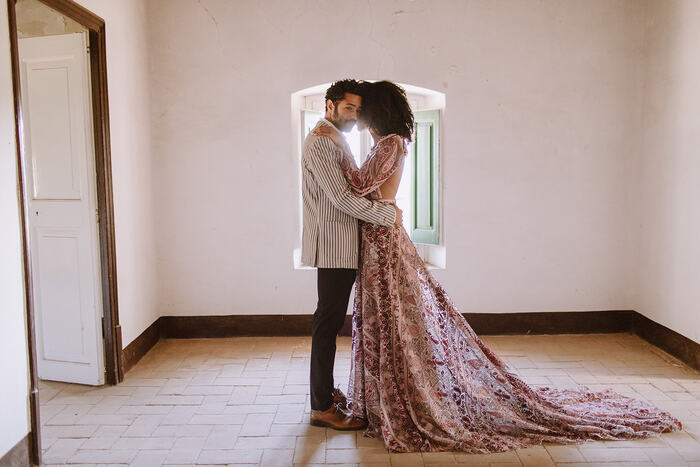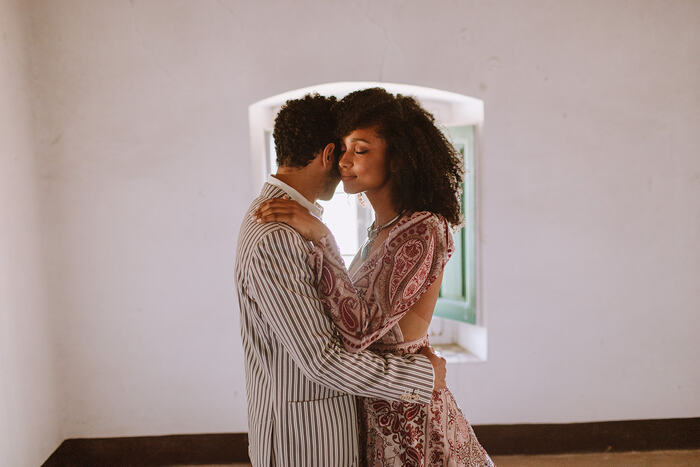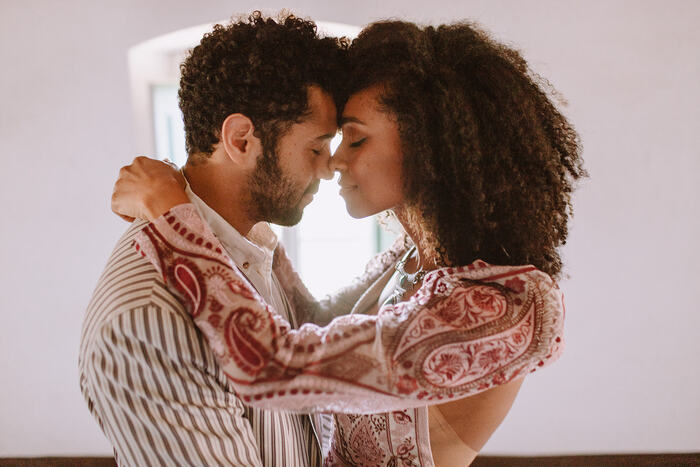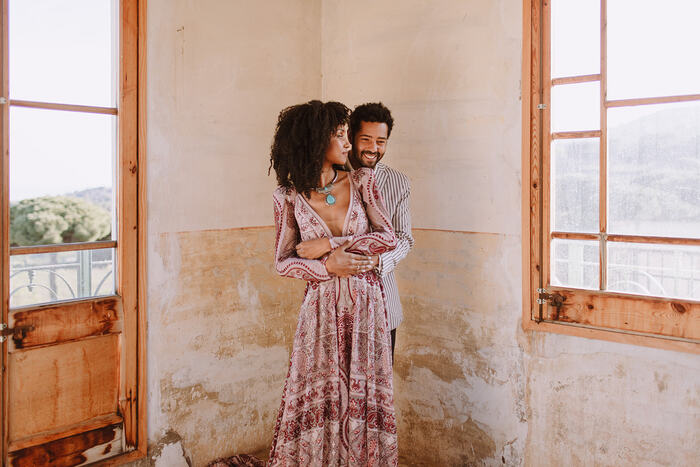 And then it was time for the "Yes, I do"…
The bride and groom left the room and headed to the outside of the estate. The spectacular views and greenery of the estate transformed the ceremony area into an amazing setting. 
They walked along an incredible, ethnic print carpet to the altar. Their faces were so happy and radiant when it came to saying I do.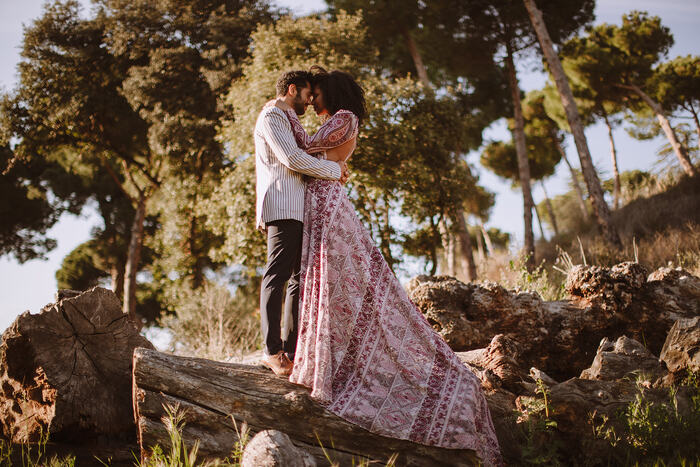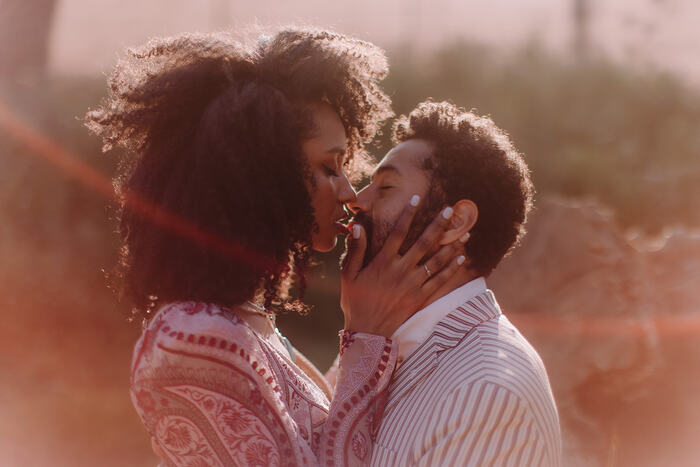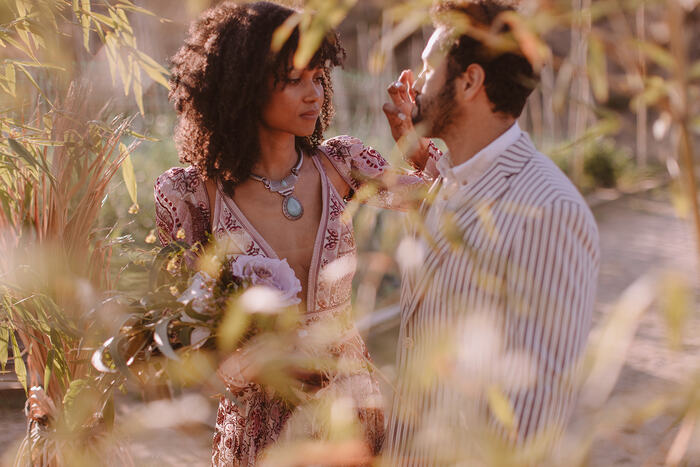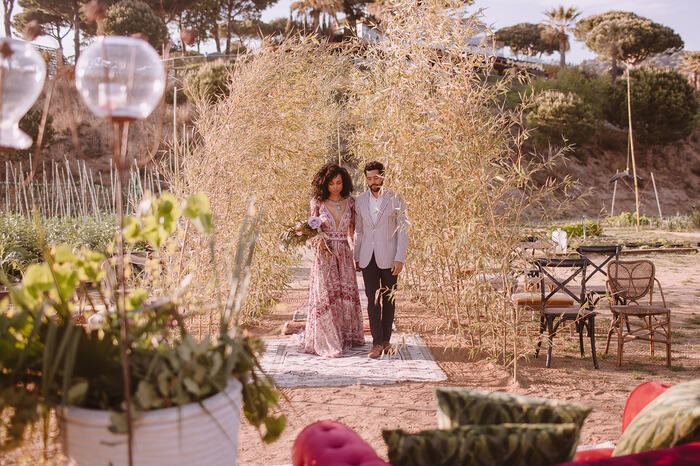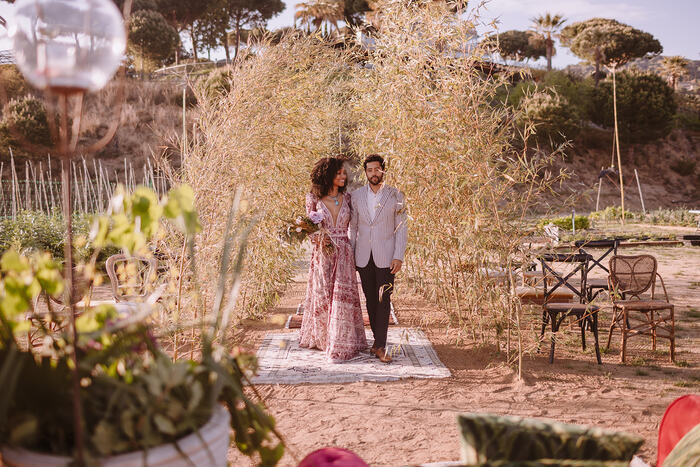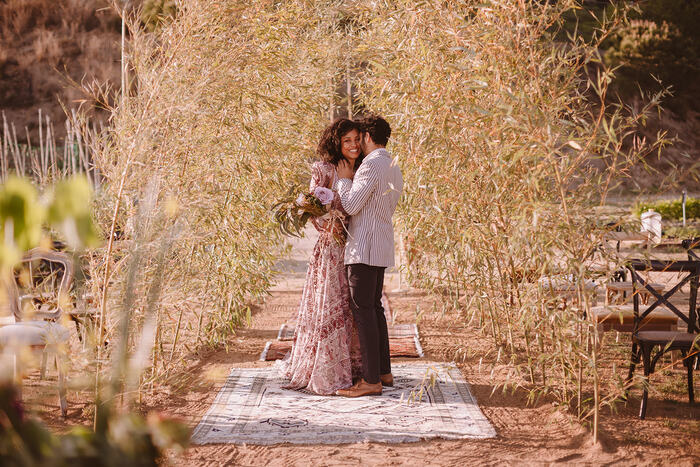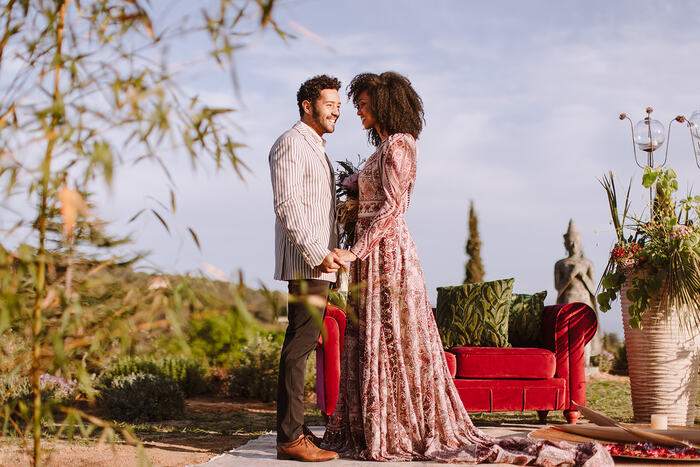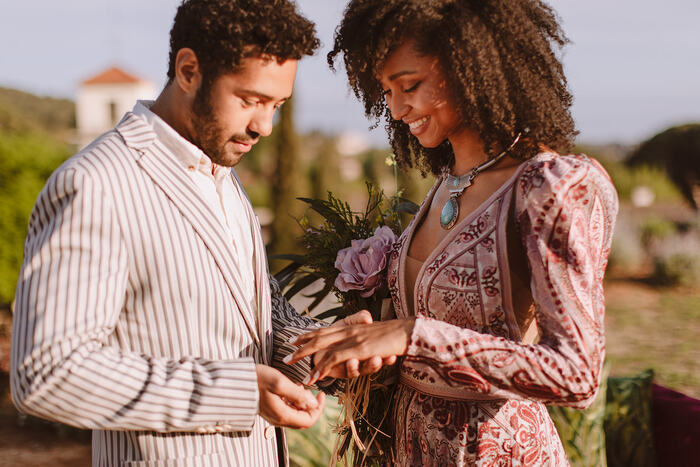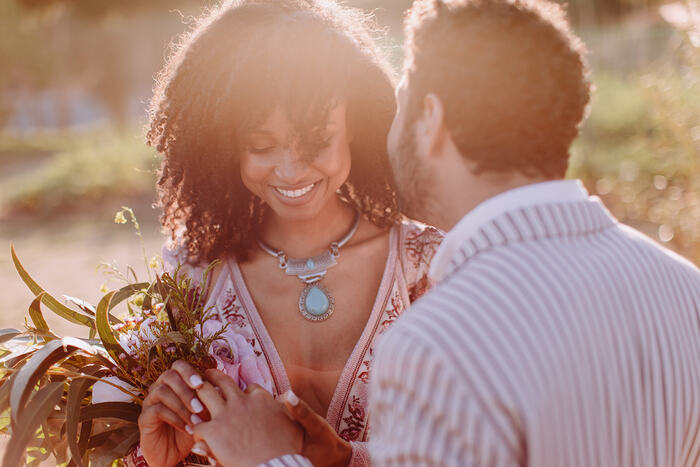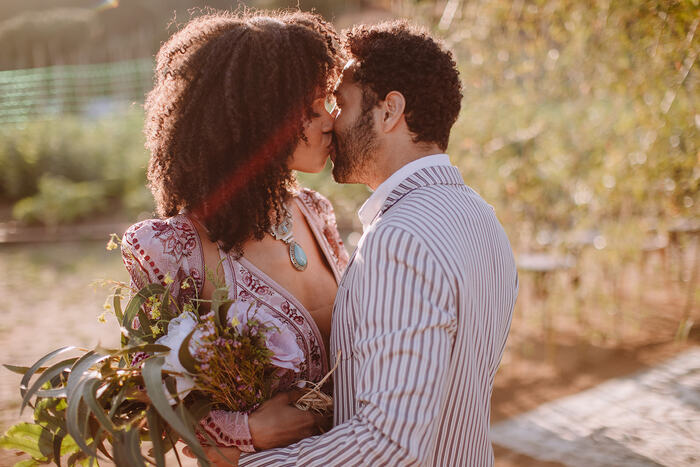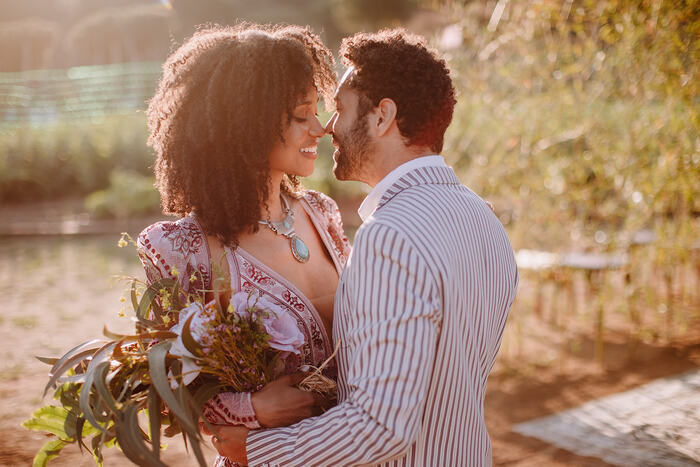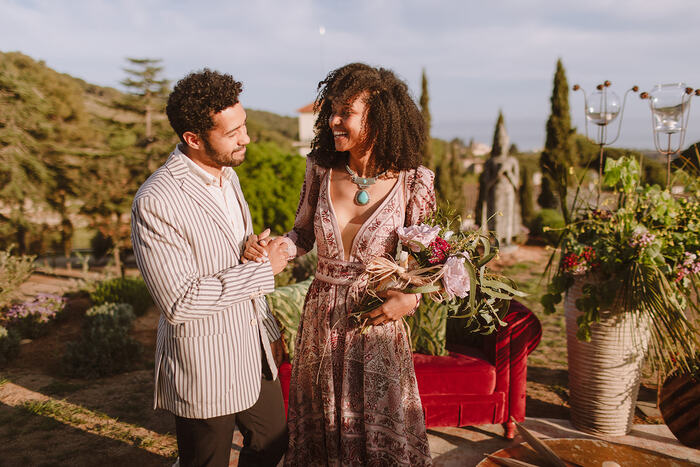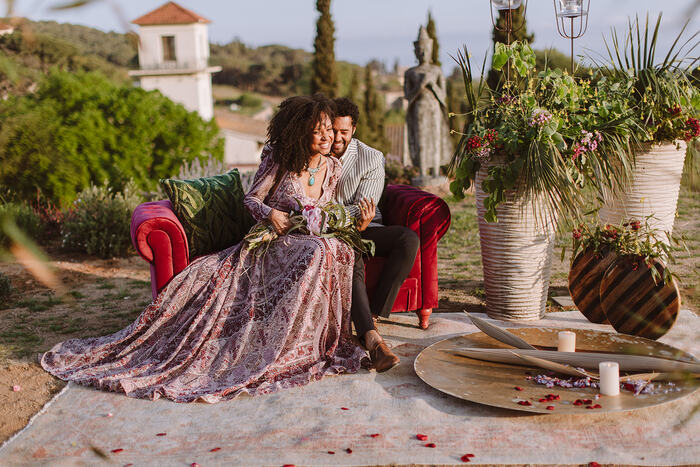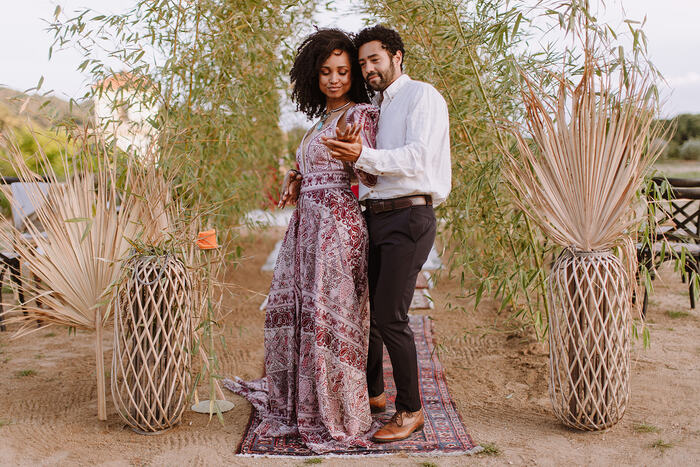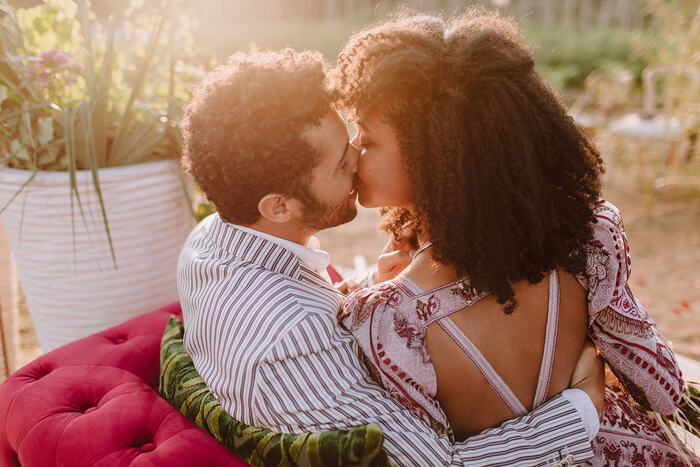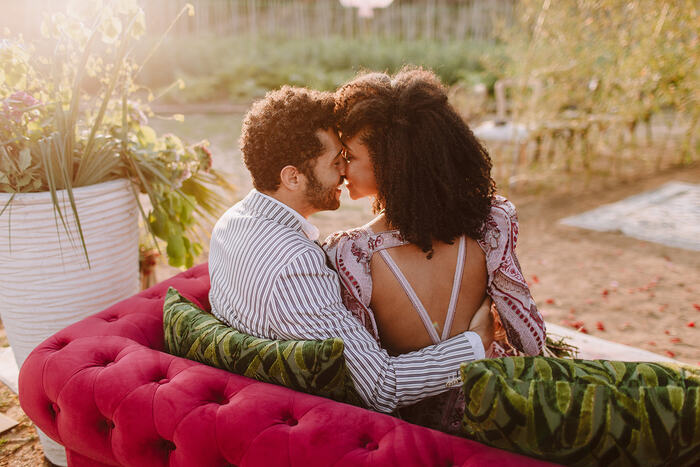 Finally, they danced in celebration all the way into the night… and the rest is history.
Créditos:
Photography: @francogribodofotografia // Styling: @mercedescomevents // Catering: @sarovacatering // Furniture: @abanik_rent_events // Venue: @lafinka4.1  // Dress: @odetsauc @ruedeseinebridal // MUAH: @luromeromakeup @iconic.spain // Bride: @edidomenech // Groom: @jaya_santana1  // Shoes: @barcelonahandmade // Decoration: @novelmiashop